Gay asylum seeker in Mexico receives date to enter U.S.
"At the very least I have a date," he said. "But it is difficult to know there are two more months … two more months in Matamoros."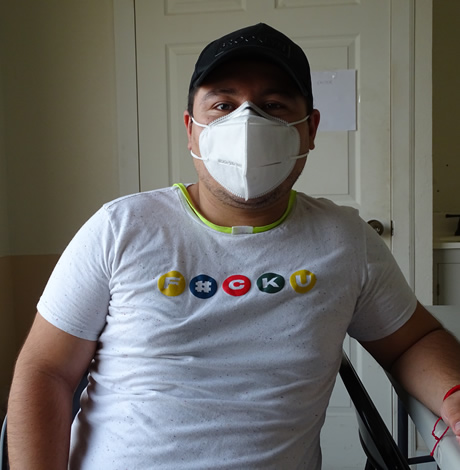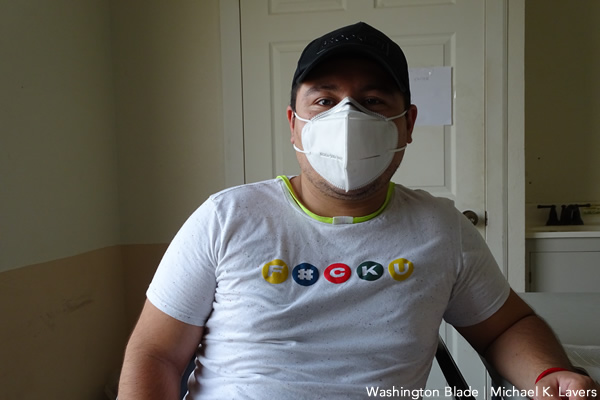 MATAMOROS, Mexico — A gay man from Guatemala who the Trump administration forced to pursue his asylum case in Mexico is scheduled to enter the U.S. on April 30.
Estuardo Cifuentes in June 2019 asked for asylum in the U.S. because of the anti-gay persecution he suffered in his country of origin.
Cifuentes on Saturday told the Blade during an interview at the offices of Resource Center Matamoros, a group that provides assistance to asylum seekers and migrants in Matamoros, a Mexican border city across the Rio Grande from Brownsville, Texas, that he was one of the first asylum seekers in Matamoros enrolled in its Migrant Protection Protocols program, which is also known as the "remain in Mexico" program.
Many of the hundreds of people who were living in a camp near the Gateway International Bridge that connects Matamoros and Brownsville on Saturday have asked for asylum in the U.S., but they were forced to pursue their cases in Mexico under MPP.
The Biden administration in January suspended enrollment in the program.
The U.S. since last week has allowed asylum seekers in Matamoros with active MPP cases to enter the country. Cifuentes said the U.N. Refugee Agency called him on Friday and told him when he could come to the U.S.
"At the very least I have a date," he said. "But it is difficult to know there are two more months … two more months in Matamoros."
Cifuentes told the Blade in a previous interview that Resource Center Matamoros and other organizations in the U.S. helped him find housing and legal assistance for his asylum case. Cifuentes also runs Rainbow Bridge Asylum Seekers, a program that helps LGBTQ asylum seekers in Matamoros.
Rainbow Bridge runs a shelter for LGBTQ asylum seekers and migrants to which Cifuentes brought the Blade on Saturday. Rainbow Bridge also works with Resource Center Matamoros to provide LGBTQ asylum seekers and migrants access to health care providers and lawyers who can help them with their cases.
Cifuentes told the Blade that LGBTQ asylum seekers and migrants in Matamoros remain vulnerable to persecution and violence that includes members of the Gulf drug cartel who force transgender women into sex work. Cifuentes said kidnappings also take place in Matamoros, although there are not as many as in Tijuana and other Mexican border cities.
The State Department urges U.S. citizens not to travel to Mexico's Tamaulipas state in which is Matamoros because of "crime and kidnapping."
"Organized crime activity — including gun battles, murder, armed robbery, carjacking, kidnapping, forced disappearances, extortion and sexual assault — is common along the northern border and in Ciudad Victoria," reads the advisory.
Ciudad Victoria is Tamaulipas' capital city.
"Criminal groups target public and private passenger buses as well as private automobiles traveling through Tamaulipas, often taking passengers hostage and demanding ransom payments. Heavily armed members of criminal groups often patrol areas of the state in marked and unmarked vehicles and operate with impunity particularly along the border region from Reynosa northwest to Nuevo Laredo," adds the State Department advisory. "In these areas, local law enforcement has limited capability to respond to crime incidents."
The land border between Mexico and the U.S. remains closed to nonessential travel because of the pandemic.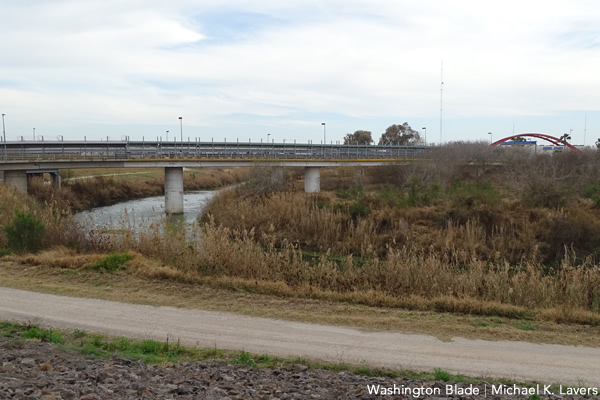 Cifuentes had planned to live with an uncle in Las Vegas once he received asylum, but he now plans to stay in Texas' Rio Grande Valley.
"I have people now," Cifuentes told the Blade. "I now have a plan."
Cifuentes conceded it will take time for the Biden administration to fully undo MPP and other aspects of its predecessor's hardline immigration policies. Cifuentes nevertheless said he remains hopeful about his future in the U.S.
"I keep believing that it is doing its job," he said, referring to President Biden and his administration. "I know that it is not easy."
SoCal school district vetoes social studies curriculum over LGBTQ
The board signaled that they were opposed to any curriculum that included former openly gay San Francisco City Supervisor Harvey Milk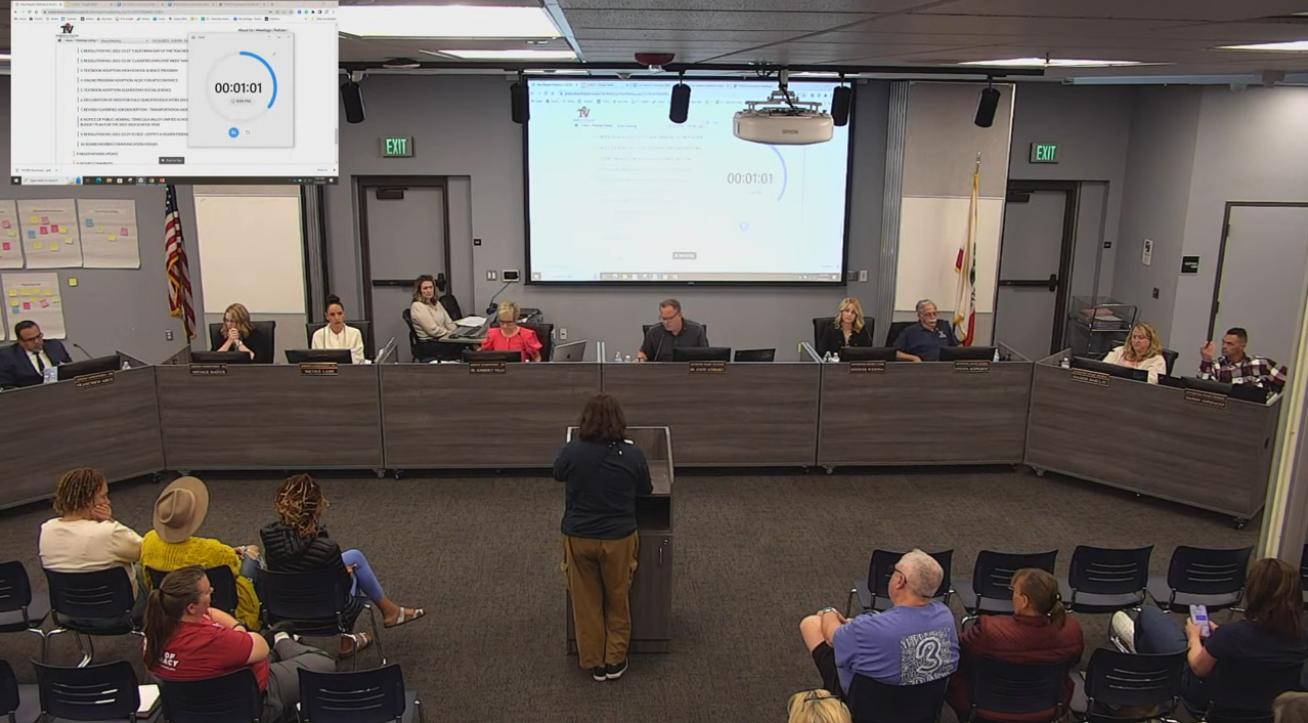 TEMECULA, Calif. – A contentious and at times acrimonious Temecula Valley Unified School District School Board meeting ended with the board vetoing the social studies curriculum proposed for the district's elementary schools. At issue was pushback on LGBTQ+ issues by the three conservative members.
Board Member Jennifer Wiersma, is one of the three backed by the Inland Empire Family Pac, a far-right group that opposes LGBTQ+ rights, transparent sexual education curriculum, and so-called 'Critical Race Theory' although that material is not taught in K-12 schools anywhere in the United States.
During the discussion, Wiersma told other board members and the audience: "I don't want my 3rd grader studying an LGBTQ issue. I don't want them going into gender ideology." Wiersma, supported by the other two conservatives, Danny Gonzalez and Dr. Joseph Komrosky, signaled that they were also opposed to any curriculum that included lessons or information about former openly gay San Francisco City Supervisor Harvey Milk.
Milk along with LGBTQ+ ally, George Moscone, the 37th mayor of San Francisco, were assassinated by a homophobic former San Francisco City Supervisor Dan White in their offices at city hall on November 27, 1978.
Curriculum that deals with LGBTQ+ history is mandated under California's FAIR Education Act, which was signed into law on July 14, 2011, and went into effect on January 1, 2012. It amends the California Education Code to include the Fair, Accurate, Inclusive and Respectful reference to contributions by people with disabilities and members of the LGBTQ community in history and social studies curriculum.
Voting against the proposed elementary school social studies curriculum due to its inclusion of Milk will leave 11,397 students without a social studies textbook for the next academic school year.
The frustration was evident in the testy public comments, many taking aim at the conservatives on the board. In a video of the meeting, one audience member can be heard shouting "You're not qualified! You're not qualified!' at the board.
In a statement, Edgar Diaz, the president of the Temecula Valley Educator Association said:
"We've never experienced this before. I've never heard of a top performing district or any district say you know what we are going to withhold these materials."
The pilot social studies program, which included material approved by the California Department of Education, was approved by 47 Temecula Valley Unified Schools teachers who had taught the material in 18 elementary schools.
During the discussions, Board Member Allison Barclay, who voted to approve the new curriculum, told fellow members and the audience: "It was piloted, we followed every policy, and procedures. The options were out there for parents. Thirteen-hundred family's kids learned from this curriculum. We did not receive any complaints."
The California Education Code has been updated over time to ensure that the contributions of members of underrepresented racial, ethnic and cultural groups to the economic, political, and social development of California and the United States are included in history and social studies lessons.
To this end, California Education Code's Social Content statute requires that instructional materials:
Portray accurately and equitably the cultural and racial diversity of American society
Demonstrate the contribution of minority groups and males and females to the development of California and the U.S.
Emphasize people in varied, positive, and contributing roles in order to influence students' school experiences constructively
Not contain inappropriate references to commercial brand names, products, and corporate or company logos
The three member conservative majority also alleged that district parents lacked having had sufficient opportunities for input into the new curriculum. In the mission credo of the Inland Empire Family PAC, it states the group was created to ensure parents are the final decision maker in the education of their children, not the Government.
School Board Member Steven Schwartz, who joined fellow board member Barclay said: "Parents didn't respond. Whose fault is it that parents didn't respond? It's their fault. Not our fault and not the teacher's fault."
The Temecula Valley Unified School District released the following statement:
"The district is currently extending the window for viewing and feedback on textbook materials that were piloted and recommended by our teachers. We will continue to gather additional community and parent feedback for the board.
At this time, we are not looking at changes with the publisher since TCI is a CDE approved curriculum that complies with the FAIR Act. TCI is also our approved Social Studies textbook at the middle school level.
We are working with TCI and our pilot teachers to provide additional parent/community nights to share the materials again and provide an opportunity for additional questions. We want to ensure that parents and community members have as much information as possible and are able to provide even more feedback.
We are also working with the Riverside County Office of Education and CDE to explore next steps if the curriculum is not adopted. Our goal is to ensure we are compliant with the Williams Act and ensure the high quality instruction for students in TVUSD continues."
A spokesperson for the Temecula Valley Educator Association said that there will be rallies On June 6 and June 13 to support the the new social studies curriculum.
Requests for comment from Dr. Joseph Komrosky Temecula Valley Unified School District School Board president went unanswered.
Related:
May 16, 2023, 6:00 PM – Open Session – TVUSD Governing Board Meeting: