February 26, 2021 at 8:14 pm PST | by Brody Levesque
Lady Gaga's dogs returned says LAPD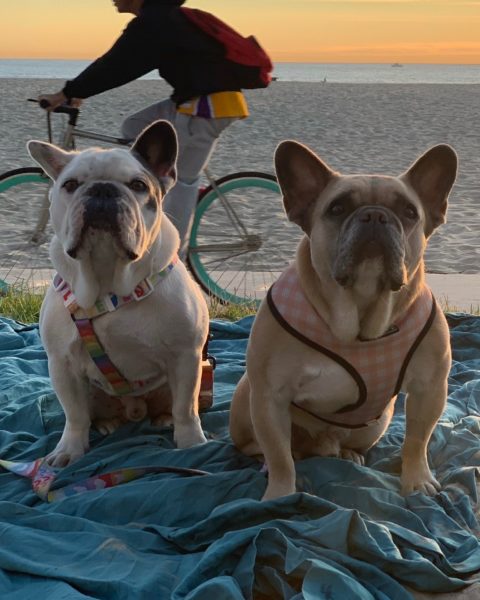 LOS ANGELES – A spokesperson for the Los Angeles Police Department told multiple media outlets Friday that the two French Bulldogs owned by Oscar and Grammy award winning singer Stefani Germanotta, known as Lady Gaga, were turned over to LAPD officers Friday afternoon.
An unidentified woman brought the dogs to the LAPD's Olympic Community Police Station, just northwest of downtown, around 6 p.m, Friday evening, Capt. Jonathan Tippett, commanding officer of the LAPD's elite Robbery-Homicide Division said.
The woman who brought them to the station appears to be ""uninvolved and unassociated" with Wednesday night's attack, Tippett said, adding that it wasn't immediately clear how she obtained the dogs.
A representative for the singer along with the detectives working the investigation went to the station and confirmed that they were the missing dogs.
30-year-old Ryan Fischer, was walking three of the singer's dogs when an unidentified black male shot Fischer during a struggle over the dogs and along with an accomplice grabbed two of the dogs Wednesday night at around 9:40 p.m. in the 1500 block of N. Sierra Bonita Avenue.
The shooter used a semi-automatic handgun and the suspects were observed leaving in a vehicle described as a late-model white Nissan Altima 4-door sedan that headed northbound toward Hollywood Boulevard.
The singer on Friday repeated her offer of a $500,000 reward for the return of her dogs with no questions asked.
"I continue to love you Ryan Fischer, you risked your life to fight for our family. You're forever a hero," she said on her Twitter and Instagram posts.
Fischer is in guarded condition but expected to recover from his wound Tippett told reporters.
Anyone with information on the Hollywood incident can contact LAPD detectives Marsden and Brown at 213-486-6840, or call 877-527-3247 after normal business hours. Anonymous tips may be submitted via 800-222-8477 or www.lacrimestoppers.org.