West Hollywood to pay tribute to lesbian feminist icon Ivy Bottini Sunday
West Hollywood officials are honoring Ivy on Sunday, Feb. 28 from 3 p.m. – 4 p.m. at Kings Road Park, 1000 N. Kings Road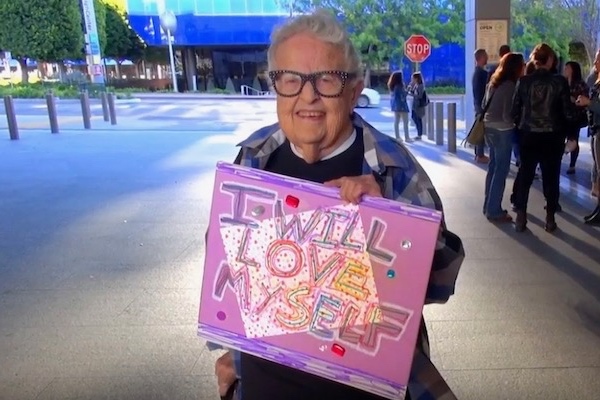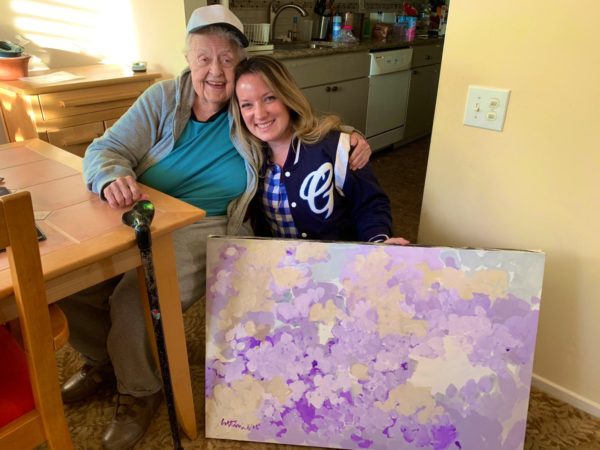 Ivy Bottini's passing on Thursday morning came as no real surprise to her scores of friends who quietly shared that the 94-year old lesbian activist/artist icon had been moved into hospice care at her daughter's home in Florida.
Nonetheless, the finality of her death seemed sudden, like a surprise punch to the solar plexus. It was as if Ivy's death marked the end of an era in which the debate over assimilation versus fitting into the mainstream majority culture spilled out into the streets; where the courage to come out, to stand up and identify as gay, lesbian, bisexual or transsexual came with a huge price tag. In fact, it could cost you your life.
Today, folks in the transgender community feel that fear and summon that courage everyday they walk out the door and face a dangerous and deadly unknown. Ivy knew that, which is why she stood with the young trans women who complained so loudly about being dissed by Christopher Street West – but whose challenge fell on deaf corporate-bought ears until they got backup and the whole of Pride LA necessitated rethinking.
I've known Ivy Bottini since I started writing for the "gay" press in the late 1980s. Since her death, I've been talking to a lot of her friends about her – not only what she did but who she was. I do not want to simply rewrite what I've already written for years or pull bullet points from Wikipedia – I need to put Ivy into a proper context for the sake of kickass lesbian visibility in our community history. I hope my essay, which I expect to post Monday morning, will serve as an interesting piece for young LGBTQ folks, in particular.
Meanwhile, West Hollywood officials are honoring Ivy with an hour-long reading of sections from her biography on Sunday, Feb. 28 from 3 p.m. – 4 p.m. at Kings Road Park, 1000 N. Kings Road, near the apartment where the beloved longtime WeHo resident once lived. The event will be hosted on Facebook by WeHo Councilmembers Sepi Shyne and John Erickson, with WeHo Women's Advisory Board member Karen Andros Eyres.
Another memorial is being planned by Ivy's longtime friend Terry DeCrescenzo and gal-pal Dottie Wine.
It is understandable that WeHo would want to honor Ivy in their own fashion. Ivy served as both a mentor to councilmembers, staff and volunteers and a chastising curmudgeon at council meetings when she thought they failed to meet the standards of her vision of equality.
WeHo Mayor Lindsey Horvath tweeted;
"Today, we lost a titan in our queer and feminist communities. Ivy Bottini graced us with her infatigable spirit for the past 94 years and made her indomitable presence known wherever she called home….
Luckily, Ivy called @WeHoCity home for decades. We are grateful for her imprint on our city & the fight for full equality for women & LGBTQIA community. I'm incredibly lucky to have had a personal relationship w/ an icon who blazed trails for generations to come….
Her artwork hangs in my home, her voice shows up in my thoughts, her spirit will always be in my heart. We will lower the flags in West Hollywood in honor of Ivy on Monday, which is (fittingly) also the start of Women's History Month. May she rest in power. #RIP #IvyBottini"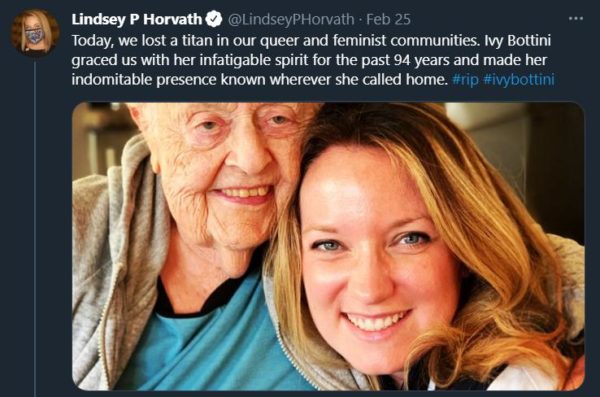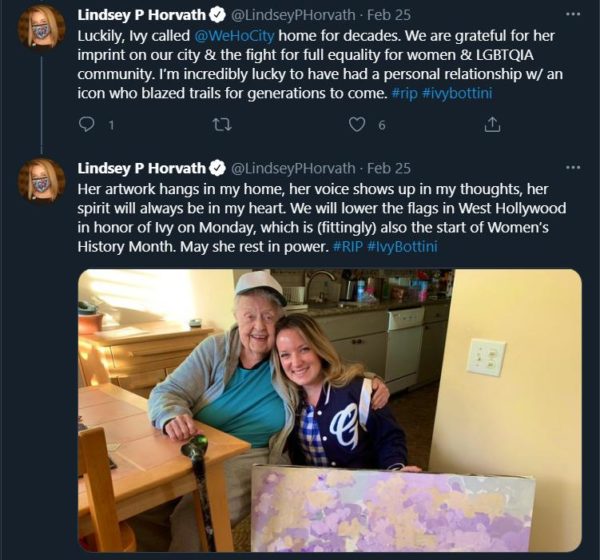 New Councilmember Sepi Shyne, a married lesbian, emailed me a quote:
"The community lost a legend. I lost a friend and mentor.
I got to know Ivy when I ran my first campaign for City Council in 2019. I met her for the first time in her apartment and we sat down on her kitchen table where she grilled me all about the West Hollywood issues she cared about; over development, the rising cost of living, women's rights and shrinking green space. A week later she called to let me know she is endorsing me and we talked often in the following months. I haven't had many Lesbian mentors in my life, but she quickly become mine as well as a dear friend. I will miss her very much."
Karen Ocamb is an award winning veteran journalist, the former news editor of the Los Angeles Blade & a longtime chronicler of LGBTQ+ lives in Southern California.
Triple A:  Most SoCal average gas prices drop below $5 a gallon
The average price for self-serve regular gasoline in California is $4.85, which is seven cents lower than a week ago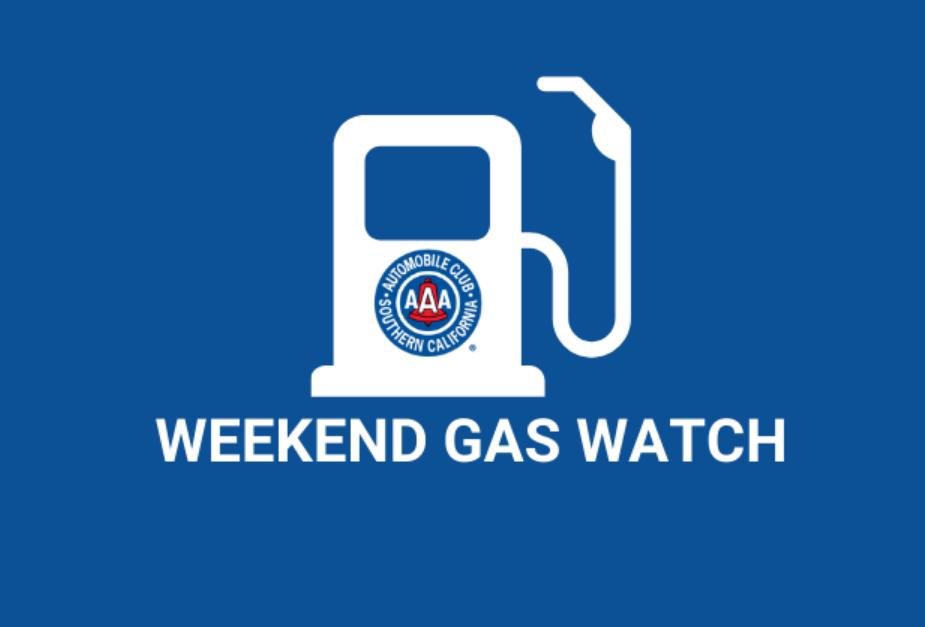 LOS ANGELES – For the first time since July, most Southern California gas price averages are now below $5 a gallon after continued price drops during the week after Thanksgiving, according to the Auto Club's Weekend Gas Watch.
The average price for self-serve regular gasoline in California is $4.85, which is seven cents lower than a week ago. The average national price is $3.25, which is two cents lower than a week ago.
The average price of self-serve regular gasoline in the Los Angeles-Long Beach area is $4.95 per gallon, which is eight cents lower than last week, 45 cents lower than last month, and seven cents lower than last year. In San Diego, the average price is $4.98, which is seven cents lower than last week, 48 cents lower than last month, and the same price as this time last year.
On the Central Coast, the average price is $4.98, which is eight cents lower than last week, 46 cents lower than last month, and the same as last year. In Riverside, the average per-gallon price is $4.77, which is eight cents lower than last week, 48 cents lower than last month and 12 cents lower than a year ago. In Bakersfield, the $5.04 average price is seven cents lower than last week, 38 cents lower than last month, and 26 cents lower than a year ago today.
"Gas price reductions are slowing down, but it appears there is some room for prices to drop further as long as wholesale prices do not significantly rise," said Auto Club Spokesperson Doug Shupe. "The main reasons for the downward pressure on retail prices include an ample supply in the market and a continual recovery from the September price spike. Also, as we get closer to winter, gas demand historically drops and retail prices follow."
The Auto Club reminds drivers of the following tips to save money on gas:
If you use premium unleaded fuel, make sure it is required for your vehicle, not just recommended. The Auto Club's Automotive Research Center found that vehicles with recommended premium fuel performed safely with regular unleaded gasoline.
Make sure your tires are properly maintained and inflated to the correct level.
Maintain your car according to the manufacturer's recommendations. Regular service will ensure optimum fuel economy.
Avoid "jackrabbit" starts and hard accelerations. These actions greatly increase fuel consumption.
Slow down and drive the speed limit. Fuel economy peaks around 50 mph on most cars, then drops off as speed increases. Reducing freeway speeds by 5 to 10 mph can increase fuel economy by as much as 14%.
Use cruise control on the highway to help maintain a constant speed and save fuel. However, never use cruise control on slippery roads because you could lose control of the vehicle.
Minimize your use of air conditioning.
Avoid extended idling to warm up the engine, even in colder temperatures. It's unnecessary and wastes fuel.
Remove unnecessary and heavy items from your car.
Minimize your use of roof racks and remove special carriers when not in use.
Download the AAA App to find the cheapest gas prices near you.
The Weekend Gas Watch monitors the average price of gasoline. As of 9 a.m. on Nov. 30, averages are: