March 8, 2021 at 4:33 pm PST | by Special to the LA Blade
#InternationalWomensDay is today- #ChooseToChallenge gender discrimination & bias!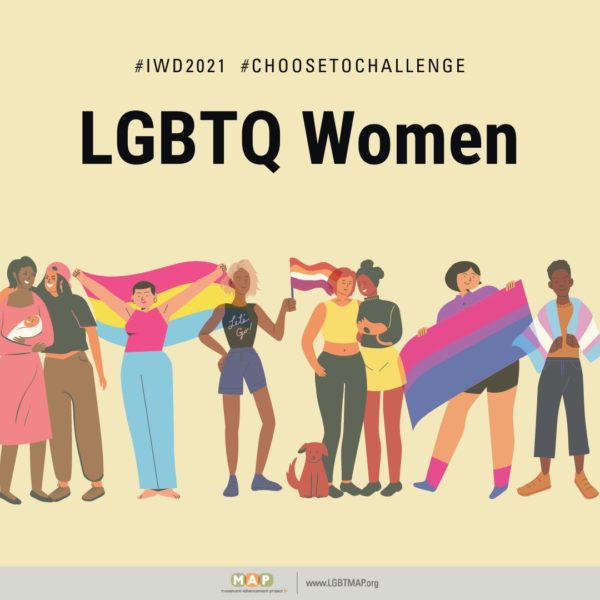 LOS ANGELES – Did you know that 85% of U.N. member states have constitutions that explicitly guarantee equality for women & girls?? The United States *IS NOT* one of them!
"As the Equality Act takes center stage for the LGBTQ community and appears to be advancing rapidly through congress, we must remember the long journey of the Equal Rights Amendment. Alice Paul, Crystal Eastman, and others in 1923 proposed Equal Rights Amendment (ERA) language that said "Equality of rights under the law shall not be denied or abridged by the United States or by any state on account of sex." It is still not law. And though the U.S. Supreme Court ruled repeated over the past several decades that the 14th Amendment, which guarantees "equal protection of the laws," those protections are vulnerable to being rolled back, efforts that were afoot under Donald Trump.
The LGBTQ community shares that vulnerability. Equality is a long game journey and we can't forget that our fight continues until we are all protected by the United States Constitution," said Troy Masters, publisher of the Los Angeles Blade.
The White House announced Monday that honoring International Women's Day, the President signed two executive orders.  The first establishes the White House Gender Policy Council to ensure that the Biden administration advances gender equity and equal rights and opportunity for women and girls.  The second directs the Department of Education to review all of its existing regulations, orders, guidance, and policies for consistency with the administration's policy to guarantee education free from sexual violence.