March 8, 2021 at 4:54 pm PST | by Karen Ocamb
Remembering Bill LaVallee, 12 Step Stalwart and Raconteur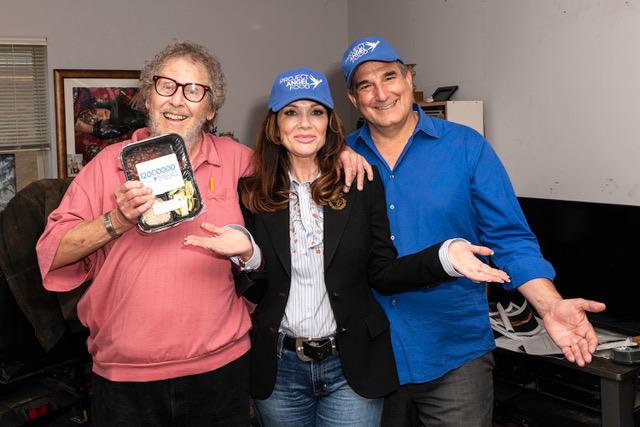 WEST HOLLYWOOD – "I have always been as authentic as I can be, even when it didn't go over well with others," reads a quote posted at the top of Bill LaValle's Facebook page. That authenticity was always casually dressed in humor and humility with a flare of insight when needed.
His funny and sometimes meandering stories about his beloved family, his treatment of rhinestone Hollywood gossip like secret uncut diamonds — he'd been an 1960s actor who kissed Elizabeth Taylor — and his deep gratitude for loving friendships with Carrie Fisher and so many others made Bill LaVallee immanently lovable, huggable and a favorite raconteur wherever two or more gathered.
LaVallee was born on June 13, 1943 in Baton Rouge, Louisiana, died March 7 in Los Angeles, and spread joy, love and sometimes snarky grace in between. He saved countless lives as an almost five-decades-long Eskimo for those seeking recovery from alcohol and substance abuse.
LaVallee also helped people die during the desolate days of AIDS. After spiritual guru Rev. Sandy Scott established late night visitation rights at local hospitals, LaVallee brought a few sponsees and an AA meeting to dying gay men in need of solace and love from their family of choice. Sometimes the well-meaning troupe would forget the Big Book and through inappropriate giggles, scour their memories for the words most professed to know by rote. Sometimes the meeting turned into a death watch with tears, laughter, stories and punching the bolus if such an end-of-life request was well-known.
Bill LaVallee's generosity of spirit extended to Project Angel Food, for which he had volunteered at its inception in 1989. He later became a beneficiary while living at the L.A. LGBT Center-run Triangle Square Apartment complex.
On July 18, 2019, LaVallee received the 12,000,000 meal made and delivered by Project Angel Food, delivered by Reality TV star Lisa Vanderpump with PAF executive director Richard Ayoub.
According to a Facebook post from his granddaughter Cassidy Em: "Bill LaVallee  began suffering strokes last year which ended him up in the hospital and over the last few months he had to get a stint in his heart and last week he fell and when he went into the hospital they had to do emergency brain surgery to remove pressure and drain fluids. I went to see him on Friday and everything was just a big questions mark. And now he's gone."
Gone, but never, ever forgotten.
Karen Ocamb is an award winning veteran journalist, the former news editor of the Los Angeles Blade & a longtime chronicler of LGBTQ+ lives in Southern California.