Joaquin Castro discusses asylum seekers on border, immigration reform bill
Texas Democrat would 'break up' ICE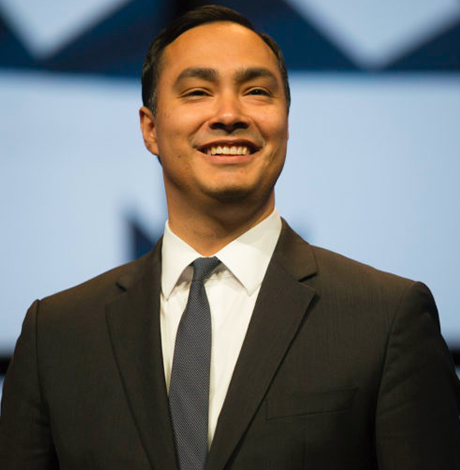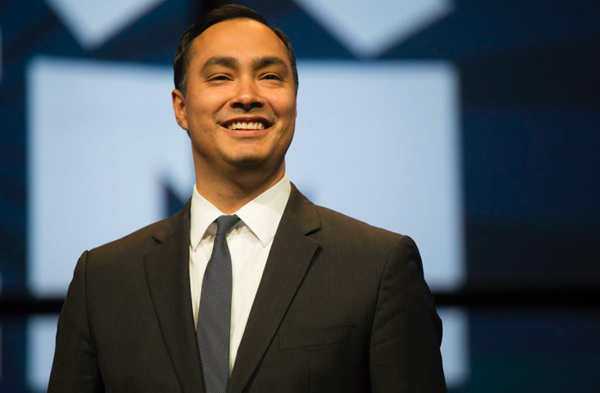 SAN ANTONIO — Texas Congressman Joaquin Castro on Friday said the situation for asylum seekers on the U.S.-Mexico border remains perilous, even though President Biden has begun to reverse some of the previous administration's hardline immigration policies.
"There is a real humanitarian need among the people who are seeking asylum at the Southern border," Castro told the Blade during a telephone interview. "And unfortunately, over the past few years Donald Trump created a bubble of very desperate people who were unable to have their asylum claims processed and now are anxious to have their day in court, to have their asylum cases heard."
Biden in January suspended enrollments in the Trump administration's Migrant Protection Protocols program, which forced asylum seekers to pursue their cases in Mexico. The first asylum seekers with active MPP cases began to enter the U.S. through ports of entry in Brownsville and El Paso, Texas, and San Ysidro, Calif., last month.
"MPP is dangerous for many folks … and that includes LGBTQ and trans folks," said Castro. "These folks have sometimes become targets on the other side of the border."
The U.S. Citizenship Act of 2021 that Democrats introduced in Congress last month would, among other things, create a pathway to citizenship for the estimated 11 million undocumented immigrants who are in the country.
The Biden administration shortly after it took office directed ICE, CBP and U.S. Citizenship and Immigration Services to stop the deportation of "certain" undocumented immigrants for 100 days, but a federal judge in Texas last month blocked the moratorium. The White House earlier this week announced it would request $4 billion in aid to mitigate the causes of migration from Guatemala, El Salvador and Honduras.
"MPP of course was lifted by the Biden administration, but you still have a lot of people who are in and around the border cities in Mexico," said Castro. "And for all folks what we are seeking to do is put people on a path to citizenship."
Castro acknowledged Congress has debated immigration reform for years, but he said, "we finally have an opportunity with this president and this Congress to get it done."
"It's still going to be tough because of the numbers in the Senate, but I think there is a greater window here now than there has been in a very long time," he said.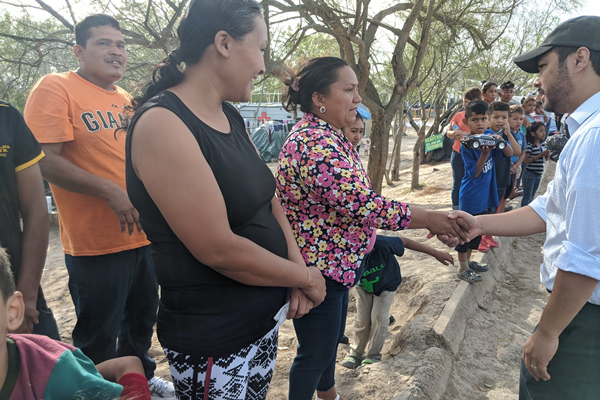 Another issue Castro discussed with the Blade is the treatment of transgender men and women and people with HIV/AIDS in U.S. Immigration and Customs Enforcement custody.
Immigration activists with whom the Blade has previously spoken say trans people in ICE detention centers have suffered physical and psychological abuse and do not have access to adequate health care. People with HIV/AIDS who have also in ICE custody have made similar allegations.
Roxsana Hernández, a trans Honduran woman with HIV who had briefly been detained at the Cibola County Correctional Center, a privately-run ICE detention center in New Mexico, died at a hospital in Albuquerque, N.M., on May 25, 2018. Johana "Joa" Medina León, a trans Salvadoran woman with HIV, passed away at an El Paso hospital on June 1, 2019, three days after ICE released her from the Otero County Processing Center in Chaparral, N.M.
Castro told the Blade that he and other members of Congress between 2018-2020 "had conversations" with ICE about the treatment of detainees in their custody.
"We were banging our head against the wall about how they are treating everybody," he said.
Castro, along with U.S. Rep. Alexandria Ocasio-Cortez (D-N.Y.) and other Democratic lawmakers, in 2019 visited a U.S. Customs and Border Protection processing center in El Paso and met with a group of women who had fled Cuba. Castro recorded the meetings; even though the agency prohibits visitors from taking pictures, filming videos or recording inside its facilities.
"The conditions were bad," Castro told the Blade. "People were being prayed upon for different reasons, including their sexual orientation."
Castro would 'break ICE up'
ICE has repeatedly defended the treatment of those who are in its custody. Castro said ICE, "especially during that time, hardly ever responded in a satisfactory way to us on anything."
"Their standard response is we're doing everything we can to make sure people in our facilities are treated humanely and respected and so forth," he told the Blade. "That was the case not only with ICE, but with the CBP facilities and also of course the HHS facilities which hold unaccompanied minors, for example."
Castro said he would "break ICE up" as opposed to abolish it.
"The enforcement function should go somewhere else," he told the Blade. "There have been too many scandals, too much corruption, too much dishonesty over the years that it's just not working."
Castro told the Blade that ICE should no longer use privately-run detention centers. He also said he supports an end to mandatory detention under the Immigration and Nationality Act.
"I have pushed pretty, pretty rigorously for alternatives to detention and placing folks with sponsors," he said.
"Despite the rhetoric, you have a very high percentage of people that come back for their court dates and we should be able to respect that and the overwhelming majority of these folks — LGBTQ individuals and others — are folks who just want their day in court and want to be considered for asylum," added Castro. "The systems that we set up should be consistent with that."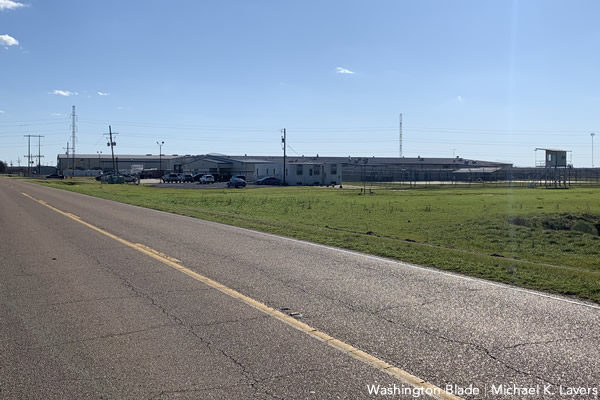 Castro told the Blade he has "confidence in" Homeland Security Secretary Alejandro Mayorkas. Castro also reiterated his calls for a commission or a Congressional committee "that specifically takes up the issue of what happened at the border over the past four years."
"There's a temptation in every administration to turn the page and leave the past behind and also because you don't want to be seen as an administration that's just going after your political adversaries, which makes sense," Castro told the Blade. "But there are some cases and some administrations that have just been so terrible in their actions that you have to go and review those things and hold them accountable, otherwise I think it just encourages another president eight years from now or 12 years from now or some other time to perhaps engage in the same thing."
"There is going to be another Stephen Miller in this country who's encouraging the president to do bad things and it's a matter of whether that person thinks they're going to be able to get away with it or not," he added.
Padilla, local leaders celebrate passage of Respect for Marriage Act
"There's no better place than San Francisco to celebrate passage of the Respect for Marriage Act & affirm lives of millions of LGBTQ people"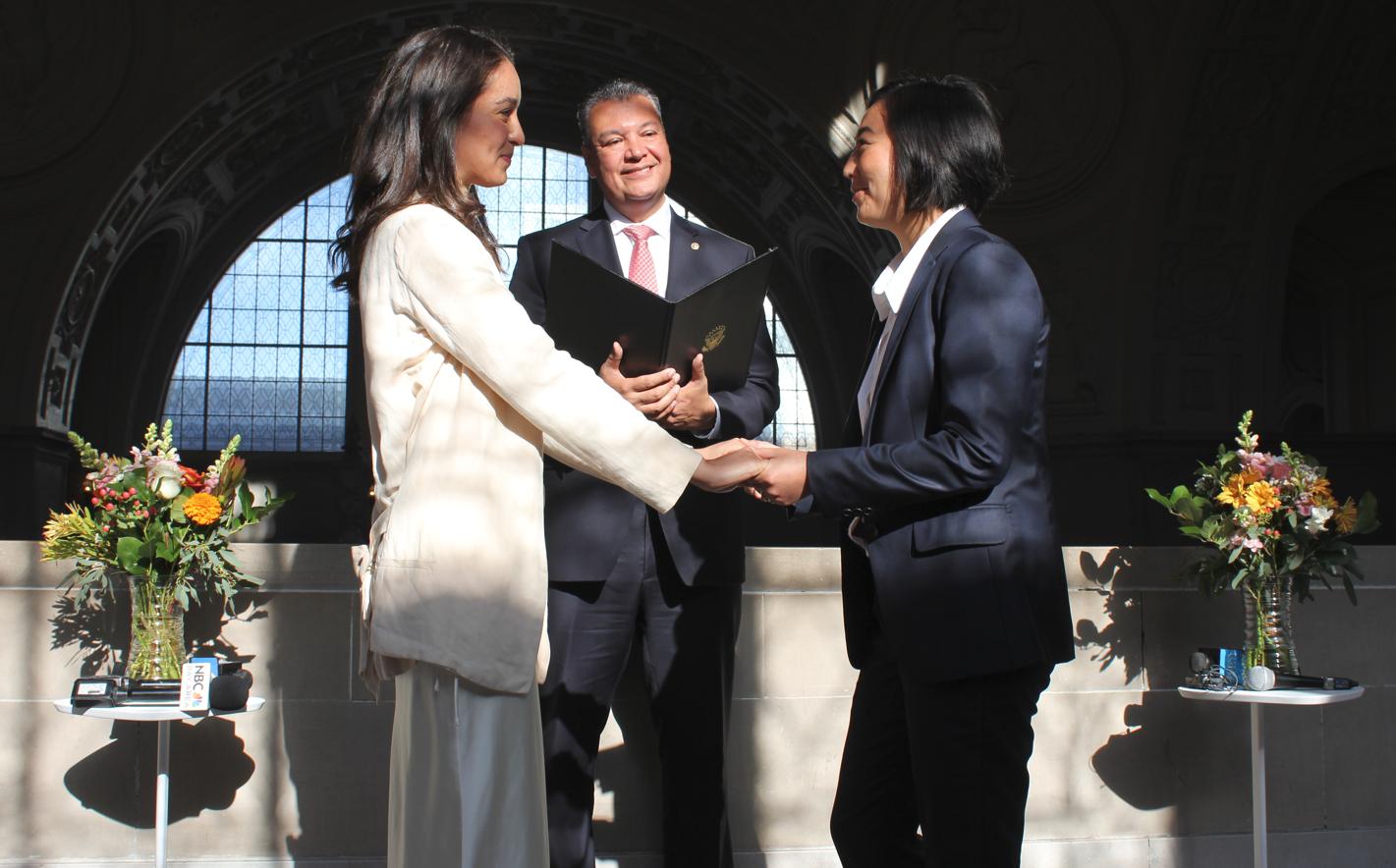 SAN FRANCISCO —  U.S. Senator Alex Padilla (D-Calif.) on Friday hosted a press conference with San Francisco Mayor London Breed, State Senator Scott Wiener, Equality California Executive Director Tony Hoang, and local leaders following the Senate passage of the Respect for Marriage Act.
Senator Padilla also officiated a vows renewal ceremony of Cyn Wang and Tessa Chavez, a local lesbian couple, at San Francisco City Hall to mark the historic occasion.
The Respect for Marriage Act requires the federal government to recognize a marriage between two individuals if the marriage was valid in the state where it was performed and guarantee that valid marriages between two individuals are given full faith and credit, regardless of the couple's sex, race, ethnicity, or national origin. The legislation passed the Senate by a vote of 61-36.
"There is no better place than San Francisco to celebrate the passage of the Respect for Marriage Act and unequivocally affirm the lives of millions of LGBTQ people and interracial couples across our country," said Senator Padilla. "We celebrate the progress that we have made today, but recognize the work still left undone to fully protect the rights of LGBTQ Americans. I'll continue working to build on our efforts until we ensure that every American is treated equally under the law, free from discrimination."
"I was proud to introduce the Respect for Marriage Act over the summer, and I'm even more pleased that the bill passed the Senate this week with strong bipartisan support," said Senator Dianne Feinstein. "The Respect for Marriage Act will guarantee legal protections for millions of marriages in the United States. Simply put, Americans should be free to marry the person they love, regardless of sexual orientation or race, without fear of discrimination or fear that their marriages will be invalidated. This was a historic vote and one that every proponent of equality can be proud of."
"The Respect for Marriage Act is an important step forward in the continued fight for LGBTQ and racial equality in America," said State Senator Scott Wiener. "Today, we celebrate this victory for our civil rights, and tomorrow we recommit to fight even harder against the right-wing Supreme Court's efforts to legalize discrimination in this country."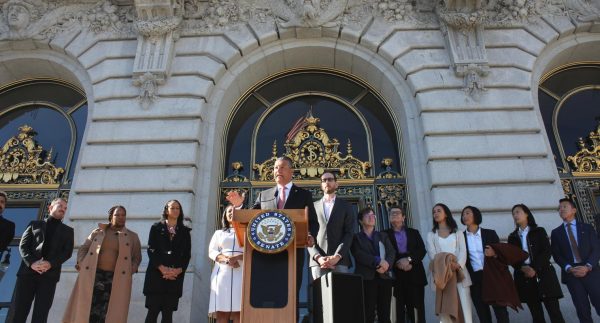 "San Francisco's history is inseparable from the history of the LGBTQ community and the movement for marriage equality locally, at the state level, and nationally," said Mayor Breed. "As we celebrate the passage of the Respect for Marriage Act, we honor those who have endured discrimination and hate, and the many who lost their lives in the quest for equality. We recommit ourselves to protect the fundamental rights of all people regardless of who they are or whom they love. Thank you to Congressional leaders, especially Senators Dianne Feinstein and Alex Padilla, and Speaker Pelosi for their leadership to pass this historical legislation."
"Equality California applauds this historic vote and the critical leadership of Senators Baldwin, Feinstein and Padilla, in getting this bill across the finish line," said Equality California Executive Director Tony Hoang. "While this is an important step in affirming the dignity of the LGBTQ+ community, it will not end all discrimination against LGBTQ+ people or erase the hateful rhetoric of anti-LGBTQ+ politicians and extremists. Equality California will continue to fight for full, lived equality for all LGBTQ+ people until the work is done."
"The Respect for Marriage Act removes an ugly, discriminatory stain on our federal law books – the 1996 so-called "Defense of Marriage Act" – and replaces DOMA with a rule requiring government at all levels to treat all married couples equally nationwide," said Jenny Pizer, Chief Legal Officer, Lambda Legal. "We hope we never need it.  But if the U.S. Supreme Court were, outrageously, to erase the constitutional protection for the freedom to marry, this law will substantially reduce the harms. Yet, even if the Respect for Marriage Act were to become necessary, it would not be sufficient. We still urgently need the Equality Act to become law, to protect LGBTQ people from the widespread discrimination that persists in the commercial marketplace and in public services with harsh, unacceptable consequences."
"It is a historic moment for the advancement and preservation of basic civil rights for all Americans, but by no means is our work done," said Kris Perry, Prop 8 Plaintiff & Nonprofit Director. "Our family and thousands of families like ours can breathe easier tonight knowing our fundamental rights are protected."
"After the Supreme Court overturned a woman's right to choice, we feared same-sex marriages were next," said Cyn Wang and Tessa Chavez. "The Respect for Marriage Act gives our family clarity and a sense of relief that our marriage, and those of all married couples regardless of sexual orientation or race, will be protected in this country."
The Respect for Marriage Act now goes to the House of Representatives for passage and then to the President's desk to be signed into law.
Senator Padilla is committed to pursuing equality for the LGBTQ community, including in employment, housing, and credit lending.
Earlier this year, Padilla introduced the LGBTQ Business Equal Credit Enforcement and Investment Act, legislation that would protect the 1.4 million LGBTQ-owned businesses in the nation from lending discrimination to ensure equal access to economic opportunities. Padilla also joined Senate Democrats in introducing a resolution recognizing June as LGBTQ Pride Month to highlight the work of the LGBTQ community in fighting to achieve full equality, including for marriage.