Mississippi governor signs first anti-transgender bill of 2021
New law denies trans student athletes access to sports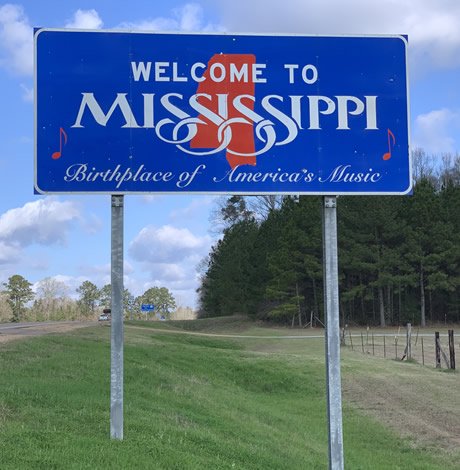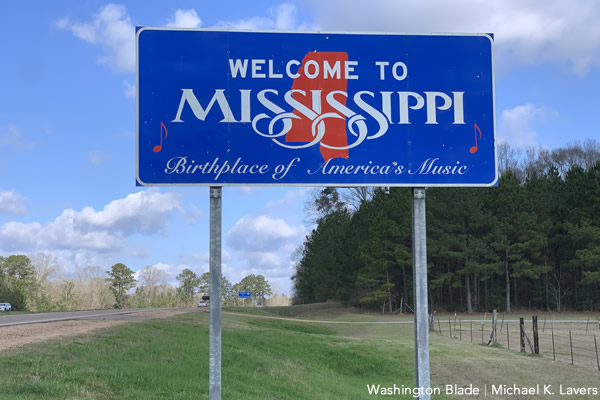 JACKSON, Miss. — Mississippi Gov. Tate Reeves signed into law on Wednesday a bill banning the state's transgender student athletes from participating in sports consistent with their gender identity.
Jace Pierce, a 35-year-old trans man who was born and raised in Mississippi but has since relocated to Oregon because of his wife's job, was saddened by the news.
"I feel it just continues to further push the idea that transgender individuals are a threat and that's dangerous," Pierce told the Blade. "I can, at times, understand some concerns that people may have but that's only because they are uninformed."
Rev. Brandiilyne Mangum-Dear, a 46-year-old cisgender lesbian, lives in Laurel, a city in Mississippi's Pine Belt. She and her gender-fluid wife were both disappointed by Reeves' decision to sign the bill, but they remain hopeful.
"We are incredibly saddened and angered by this bill, but we are not surprised. Unfortunately, this is the climate of our state. Bigotry and hate for the LGBTQAI community are deeply woven into the tapestry that is the south," she said. "This bill, like the anti-LGBT bills that came before, will be a rallying point for our community."
Senate Bill 2536, sponsored by state Sen. Angela Burks Hill (R-Marion, Pearl River Counties), is one of many anti-trans measures advancing through state legislatures across the country, according to Freedom for All Americans. SB 2536 is the first to be signed into law this year.
"This law is a solution in search of a problem, and legislators in Mississippi have not provided any examples of Mississippi transgender athletes gaming the system for a competitive advantage because none exist," Human Rights Campaign President Alphonso David said in a press release. "While transgender athletes have been competing at every level for years without incident, Gov. Reeves is signing this bill while Mississippians continue to suffer and real issues go unaddressed."
Mississippi Republicans currently hold a two-thirds majority over Democrats in both chambers of the state's legislature. This bill passed both chambers along party lines in the state Senate but with some Democratic support in the House of Representatives.
The new law requires public schools, colleges and universities to "designate its athletic teams or sports according to biological sex." It also bars government agencies, including accrediting and athletic associations, from taking adverse actions against public educational institutions that discriminate against trans student athletes.
The law also states disputes regarding a student's gender identity must be resolved by a physician attesting to the student's sex "based solely upon" a check of the student's reproductive anatomy, "endogenously produced levels of testosterone" and genetic makeup.
"If there's one thing that we are passionate about in the Reeves family, it's my daughters' sports," Reeves, a Republican, said in a Facebook post supporting the new restrictions. "I know that the lessons learned through team sports have led to so many successful lives and careers for women and have truly helped provide a more equal opportunity for success in our world."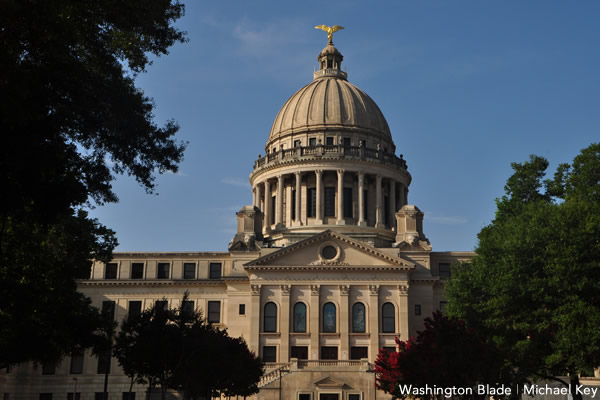 Human Rights Campaign Mississippi State Director Rob Hill, however, said in response to the new law that all children deserve an equal opportunity to participate in youth sports.
"Every kid deserves the opportunity to learn the values of participation, team work, and work ethic that come with youth sports," he stated on Wednesday during a press conference.
President Biden on Jan. 20 issued an executive order extending equal protection from discrimination based on gender identity and sexual orientation.
The order stated "children should be able to learn without worrying about whether they will be denied access to the restroom, the locker room, or school sports" and noted the "unconscionably high levels" of violence and discrimination that Black trans people in particular face.
Reeves, however, also stated in his Facebook post that he didn't "understand why politicians are pushing children into transgenderism in the first place. And my heart breaks for the young women across America who will lose in this radical social experiment."
Mangum-Dear condemned Reeves' statements and actions as "transphobic."
"Gov. Tate Reeves and many leaders in our state are transphobic bigots cloaked in pseudo-Christianity," she said. "They choose hate and ignorance over love and truth. We stand firmly with our transgender family and will continue defend our community."
The text of the anti-trans Mississippi ban cites support from Duke Law Professor and All-American track athlete Doriane Coleman, Martina Navratilova, and Olympic gold medalist Sanya Richards-Ross. All stated trans females have a "biological" advantage over cisgender women and "claims to the contrary are simply a denial of science."
The bill also mentioned an often cited 2010 study published in the Journal of Sports Science and Medicine that analyzed top Olympic performers in swimming and other events and found a persistent performance gap between cisgender males and females since 1983. The measure nevertheless failed to mention contrary or more recent research that either drills down into a particular sport like "Sex Differences in Youth Elite Swimming" from 2019 or compares performance in different events, such as "The Age-Related Performance Decline in Ironman Triathlon Starts Earlier in Swimming than in Cycling and Running" from 2018.
These studies, for example, found that an athlete's age, build and the type of event were other important "biological" factors to consider as well when accounting for performance differences and changes over time.
The youth swimming study, in particular, found "there were no sex-related differences in swimming performance prior to age 10."
'SB 2536 isn't about protecting fairness in women's sports'
"Boys and girls always compete together from the moment they hit the playgrounds," Pierce said. "It's not until the adults who 'know better' and decide to step in to 'correct' that it becomes an issue."
The Mississippi American Civil Liberties Union, however, stated in their Wednesday release that "SB 2536 isn't about protecting fairness in women's sports."
"It's about erasing and excluding trans people from participation in all aspects of public life," the group stated. "It's about creating solutions to problems that don't exist. Not once have the supporters of this bill cited an actual dispute over this issue in Mississippi."
HRC noted 55 major U.S. corporations such as Amazon, American Airlines, Apple, Nike and others oppose anti-trans legislation introduced in various state legislatures across the country. They also point out nearly 550 college athletes have demand the NCAA pull championships from states with anti-trans sports legislation.
More than 7 million youth-serving professionals and more than 1,000 child welfare groups also called for legislatures to oppose bills that target trans children, according to HRC.
"What makes SB 2536 so much worse than the routine fear-mongering is that it targets children. That cannot be lost in this discussion," said the Mississippi ACLU in a statement. "Whatever your politics, we should all agree that ostracizing middle and high school kids is not something to celebrate."
David added in HRC's statement that "transgender kids deserve better and so does Mississippi."
The law is slated to go into effect on July 1.
Tyre Nichols' arrest & fatal beating video released by Memphis PD
"We want peace. We do not want any type of uproar. We do not want any type of disturbance. Please, please, protest, but protest safely."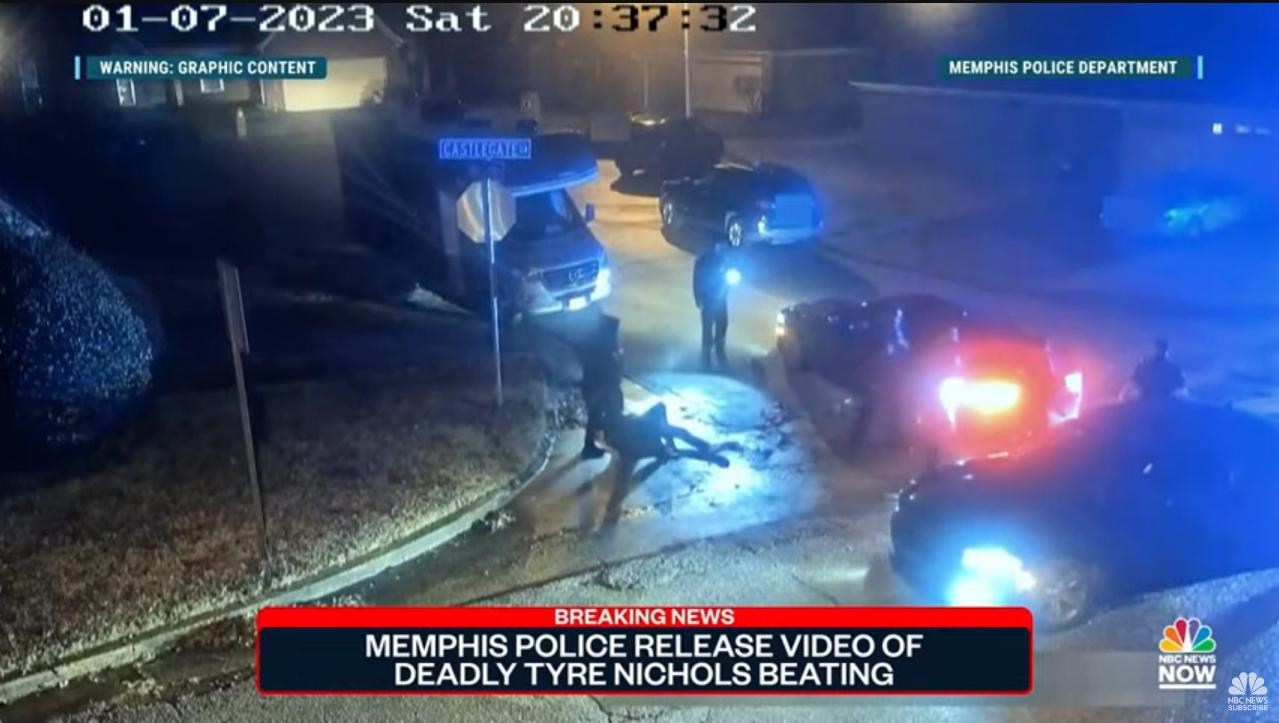 MEMPHIS – Three videos consisting of both body cam footage and street surveillance footage, were made public by the city of Memphis Police Department Friday evening showing the violent arrest and beating of Memphis resident 29-year-old Tyre Nichols.
Nichols died 3 days after he was beaten by police in a traffic stop in the Hickory Hill neighborhood around 8:22 p.m. Jan. 7, in an altercation Memphis Police Chief CJ Davis described saying, "In my 36 years in law enforcement, I don't think I have witnessed the disregard for a human being displayed in this video."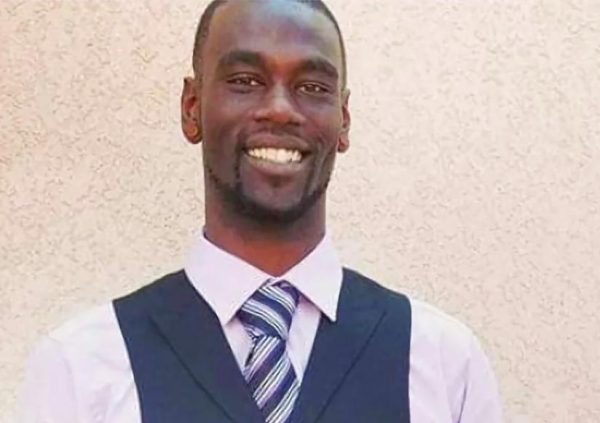 Shelby County Tennessee District Attorney Steve Mulroy announced Thursday that five now-former Memphis Police officers — Tadarrius Bean, Demetrius Haley, Emmitt Martin III, Desmond Mills Jr., and Justin Smith — were fired for misconduct, and indicted by a grand jury Thursday and taken into custody.
Each is charged with second-degree murder, aggravated assault, two counts of aggravated kidnapping, two counts of official misconduct and official oppression. By Friday morning, they had posted bond.
As news of the beating and death spread beyond Tennessee, officials expressed concern that release of the footage would touch off violent protest in reaction.
The attorneys and family of Tyre Nichols asked for justice for their son, and peace in their city, at a press conference in Memphis on Friday Memphis CBS News affiliate WREG News 3 reported.
Speakers included family members, attorneys Ben Crump and Antonio Romanucci and Van Turner, president of the Memphis branch NAACP.
Rodney Wells, Tyre Nichols' stepfather, said that he initially wanted first-degree murder charges against the officers, but the family is satisfied with second-degree murder.
He pleaded for peace in Memphis Friday night.
"We want peace. We do not want any type of uproar. We do not want any type of disturbance," Wells said. "Please, please, protest, but protest safely."
Protests are underway in Memphis after police released more than an hour of footage in the case with some major highways temporarily shut down.
Other protests were organized in New York City, as well as Sacramento, Los Angeles, Atlanta, Philadelphia and Seattle, with police at the ready for potential violence.
The White House held a joint emergency call Friday with the mayors of at least 16 cities before the video's release "to brief them on federal preparations in support of state and local leaders."
"Participating mayors shared their perspectives on how important it is to recognize the pain felt by communities across this country, be prepared in advance with a game plan to provide adequate community support, and to reinforce the importance of peace and calm during these difficult moments," the White House said in a statement about the call, which included cities from New York City, to Atlanta, Los Angeles, Washington D.C., Seattle and Portland.
The Los Angeles Police Department issued a statement condemning the actions of the Memphis officers and calling for demonstrations to remain peaceful.
"The accounts of the circumstances of this heinous crime and the criminal actions of those involved are reprehensible," the LAPD said.
"The Department will do all within its power to ensure the lawful expression of the public's anger and frustration is protected and prepared to facilitate those wishing to exercise their First Amendment rights."
The Los Angeles County Sheriff's Department told local media that it is preparing for the possibility of disturbances after the footage is made public. and is coordinating with other state, local and federal agencies.
"Our patrol stations and specialized units remain in a state of readiness to respond to any disturbances that might occur," the LASD said.
"The Sheriff's Department supports the first amendment and the people's right to protest."
Speaking with reporters as he prepared to depart for Camp David at the White House Friday evening, President Biden said that he had spoken with Nichols' mother earlier in the day prior to the video footage release for about 10 or 15 minutes.
"I spoke with Tyre's mother and expressed my condolences and told her that I was going to be making the case to the Congress to pass the George Floyd Act. We should get this under control. I can only do so much on the executive order at the federal level," Biden said. "I was really pleased that she called for peaceful protest, no violence," he added.
When asked about the potential for violence Biden said:
"I'm obviously very concerned about it. But I think she has made a very strong plea. She's obviously in enormous pain. I told her I had some idea of what that loss is like and although it is impossible to believe now, a time will come when his memory brings a smile before a tear."
The White House released a statement from the President that said in part:
"Like so many, I was outraged and deeply pained to see the horrific video of the beating that resulted in Tyre Nichols' death. It is yet another painful reminder of the profound fear and trauma, the pain, and the exhaustion that Black and Brown Americans experience every single day.

My heart goes out to Tyre Nichols' family and to Americans in Memphis and across the country who are grieving this tremendously painful loss. The footage that was released this evening will leave people justifiably outraged. Those who seek justice should not to resort to violence or destruction. Violence is never acceptable; it is illegal and destructive. I join Mr. Nichols' family in calling for peaceful protest."
California Governor Gavin Newsom issued a statement in response to the Memphis Police Department's body camera footage being released, showing the deadly actions that took the life of Tyre Nichols, a Sacramento native, and led to the charging of five since fired Memphis Law Enforcement Officers.
"Jennifer and I send our deepest condolences to the family and friends of Tyre Nichols. Tyre Nichols should be alive today. The video released shows abhorrent behavior and these officers must be held accountable for their deadly actions and clear abuse of power," said Governor Newsom. "Today, we are a country in mourning, and must continue our work nationwide to push reforms to prevent excessive use of force and save lives."
"Tonight, we saw ferocious violence from an out-of-control herd," said Los Angeles Mayor Karen Bass.
Late in the evening Friday the Office of the Vice President Kamala Harris released a statement from the Vice President on Nichols:
"Tyre Nichols should have made it home to his family. Yet, once again, America mourns the life of a son and father brutally cut short at the hands of those sworn to protect and serve. The footage and images released tonight will forever be seared in our memories, and they open wounds that will never fully heal.

The persistent issue of police misconduct and use of excessive force in America must end now.

I join President Biden in his call for accountability and transparency. We must build trust—not fear—within our communities."

VIDEO COURTESY OF KTLA:
TYRE NICHOLS VIDEO VIEWER DISCRETION ADVISED, GRAPHIC CONTENT AND LANGUAGE WARNING.