Milo Yiannopoulos opening a conversion therapy facility is dangerous says LA Group
Conversion therapy always results in long-lasting mental, emotional, and sometimes physical harm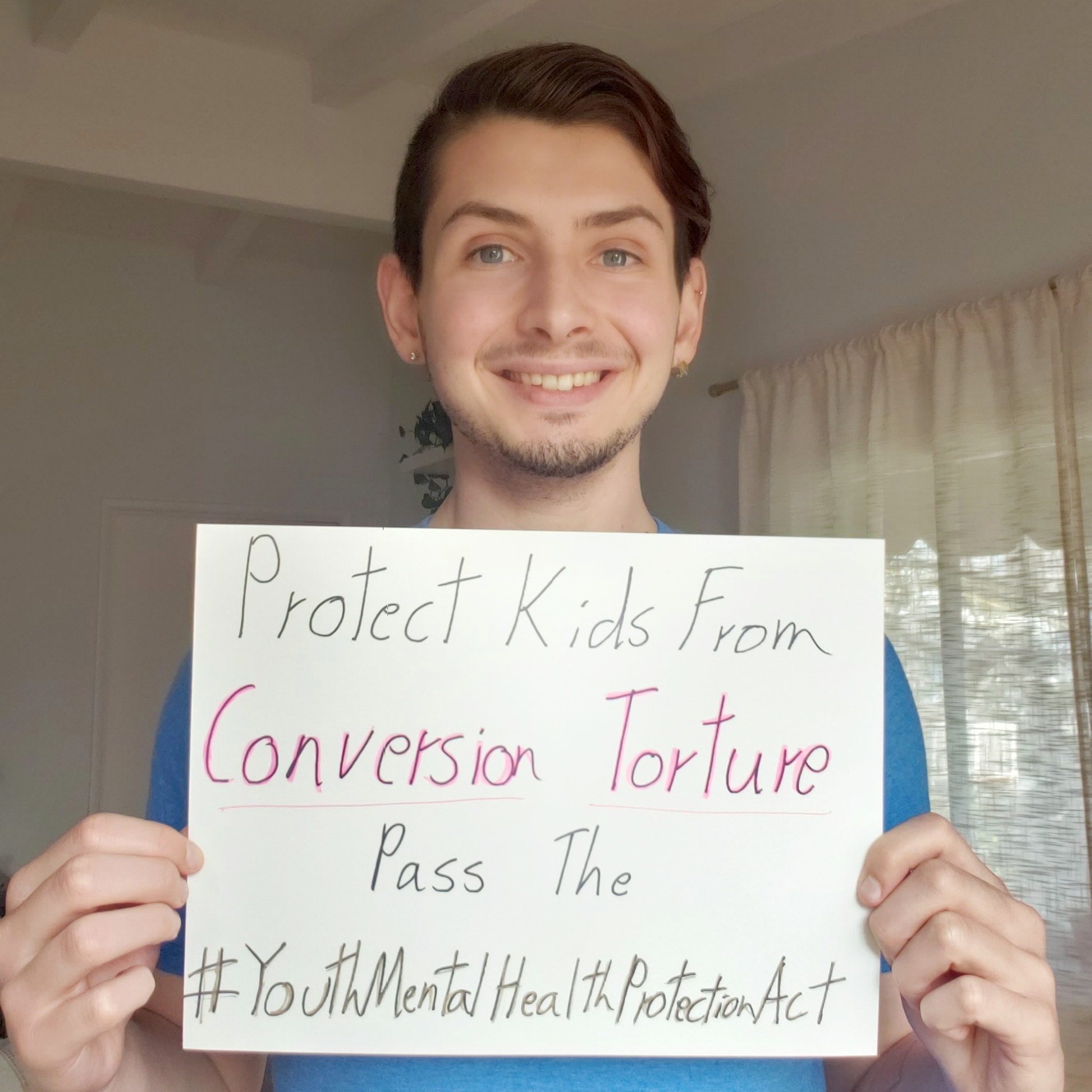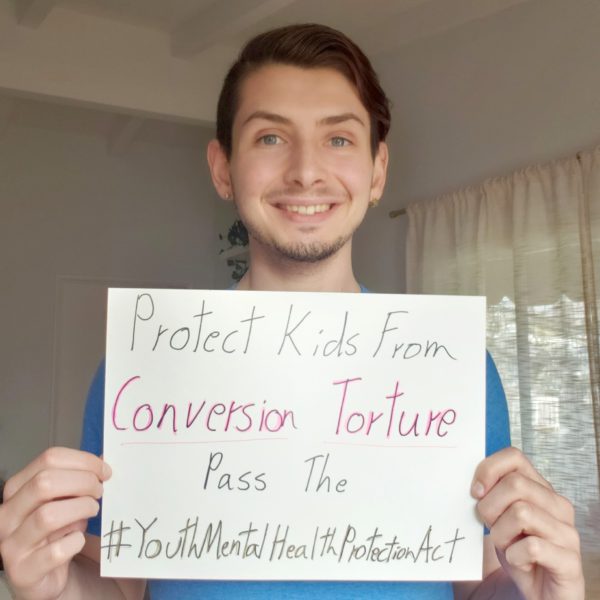 CENTURY CITY – The founder and president of the Los Angeles based Conversion Therapy Dropout Network (CTDN) is speaking out on the plans to open a conversion therapy facility in Florida by right-wing activist Milo Yiannopoulos.
CTDN's Curtis D. Galloway spoke to the Los Angeles Blade Monday after an article was published by the New York Post who had conducted an interview with Yiannopoulos a former Breitbart News editor. According to the Post, Yiannopoulos revealed his plans to launch the "reparative therapy" clinic "to help other people go through the same journey that I'm on myself."
Asked in what sense he is "ex-gay," Yiannopoulos told The Post that he is in an ongoing process of trying to reorient his homosexuality, but for now is in a stage of abstinence and enjoys using the term to troll his critics.
Galloway noted, "Yiannopoulos states that he is currently fundraising to launch a reparative therapy program "to help other people go through the same journey that I'm on myself," alluding to his current efforts to achieve a change in his sexual orientation. The Conversion Therapy Dropout Network strongly and fully condemns any attempt to create any sort of practice that aims to change the gender identity or sexual orientation of any youth."
"'Ex-gay' is a silly expression but it has the virtues of slotting into a print headline neatly and absolutely enraging the opposition. Celibacy is a modest and achievable middle term goal; naturally, in the end, my aspiration would be to take it all the way," Yiannopoulos told the Post.
"Yiannopoulos' comments on what he sees as the 'ridiculousness of condemning such a practice,' citing what he described as the classic "gay agenda"  he credits for the bad press around conversion therapy is typical deflection and placing blame," Galloway said,
"His [Yiannopoulos] saying [that] "conversion therapy" and his fundraising- " has been the easiest thing to raise money for that I've ever done. There is an enormous demand for this among people who believe they've been led astray by — it sounds silly to call it this — but you know, the gay establishment," is offensive Galloway added.
"This in of itself is an attempt to monetize abusive torture. Many states recognize conversion therapy as such, as it has never been proven and has shown overwhelming results of harm. Conversion therapy always results in long-lasting mental, emotional, and sometimes physical harm," Galloway stressed to the Blade.
"Basically, people who don't believe in it call it 'conversion therapy,' and people who do believe in it call it 'reparative therapy,'" Yiannopoulos told the Post then stated that "the gay lobby" was "so poisonous and wicked and evil," Yiannopoulos added that "For those people to suggest that reparative therapy is somehow damaging to people's self esteem, is so laughably preposterous, I don't take it seriously," he said.
"Yiannopoulos' continuous arrogance to support his lifestyle of spreading hate and division has now led him down a very dangerous path; not for him, but for those who will believe the utter nonsense that is conversion or reparative therapy," Galloway retorted.
"Those donating to this campaign have been grossly misled, and are likely unaware of the harm they are perpetuating. Make no mistake, what Yiannopoulos is proposing and fundraising for is nothing more than a money-making scam whose sole purpose is the abuse and torture of LGBTQ+ people," Galloway told the Blade.
The Williams Institute estimates that 698,000 LGBT adults in the U.S. have received "conversion therapy," 350,000 of whom suffered the experience as adolescents. Most medical and psychological professional associations strongly oppose "conversion therapy" as illegitimate.
The American Psychological Association has opposed the practice since 1998, arguing that there is "no credible evidence" such procedures proffered by adherents of the so-called therapy could change sexual orientation.
Conversion therapy has been banned in 20 states and more than 70 municipalities across the United States. California was first to do so in 2012.
Newsom eases drought restrictions
Since Governor Newsom announced the 15% voluntary conservation goal, Californians conserved 600,000 acre-feet of water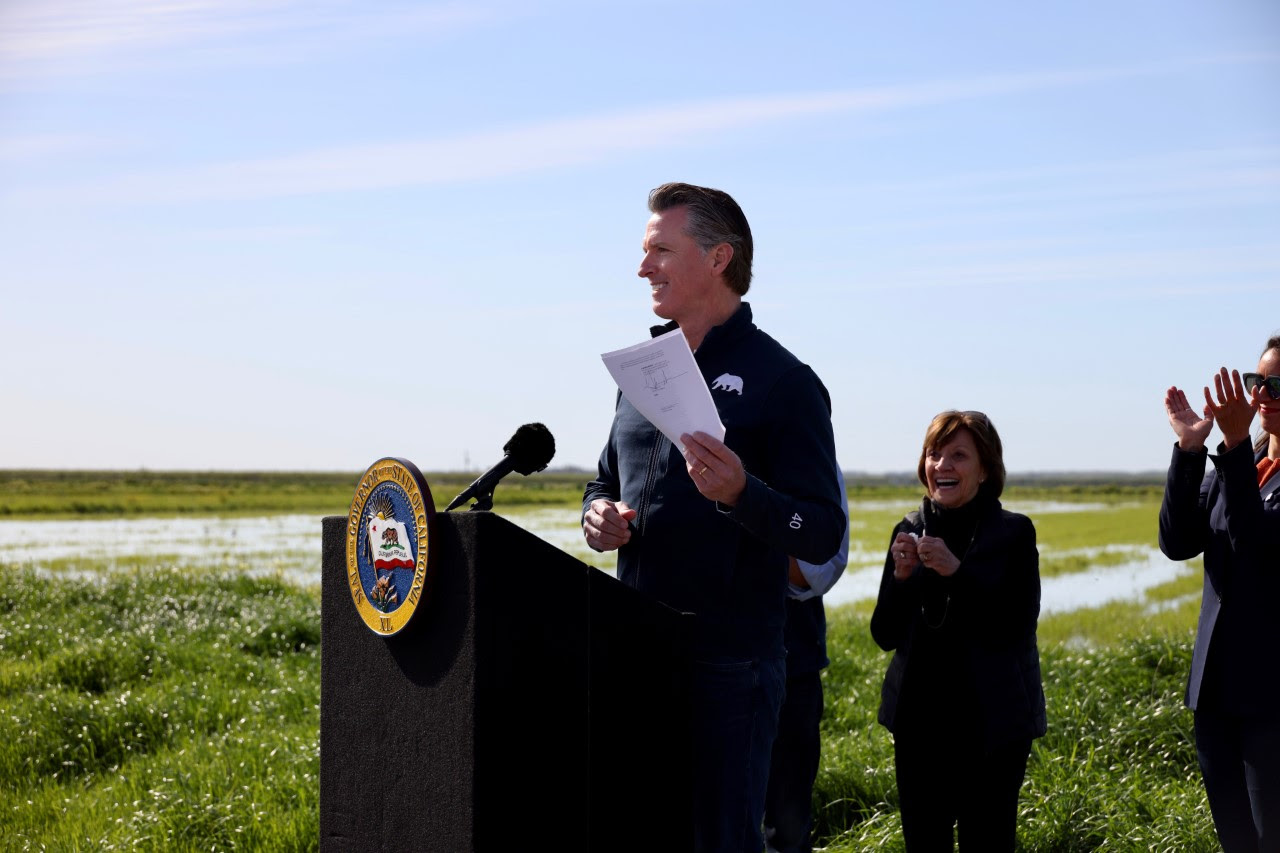 YOLO COUNTY – Governor Gavin Newsom today rolled back some drought emergency provisions that are no longer needed due to current water conditions, while maintaining other measures that support regions and communities still facing water supply challenges, and that continue building up long-term water resilience.
Amid climate-driven weather whiplash, the state has taken action to boost water supplies through groundwater recharge, stormwater capture, reservoir storage, and more. 
Today's action comes as the state announced increased water deliveries to 29 public water agencies that serve 27 million Californians, now expecting to deliver 75% of requested water supplies – up from 35% announced in February, and the highest since 2017.

While recent storms have helped ease drought impacts, regions and communities across the state continue to experience water supply shortages, especially communities that rely on groundwater supplies that have been severely depleted in recent years. Today's order is responsive to current conditions while preserving smart water measures:
Ends the voluntary 15% water conservation target, while continuing to encourage that Californians make conservation a way of life;
Ends the requirement that local water agencies implement level 2 of their drought contingency plans;
Maintains the ban on wasteful water uses, such as watering ornamental grass on commercial properties;
Preserves all current emergency orders focused on groundwater supply, where the effects of the multi-year drought continue to be devastating;
Maintains orders focused on specific watersheds that have not benefited as much from recent rains, including the Klamath River and Colorado River basins, which both remain in drought;
Retains a state of emergency for all 58 counties to allow for drought response and recovery efforts to continue.
A copy of today's executive order can be found (here).
"We're all in this together, and this state has taken extraordinary actions to get us to this point. The weather whiplash we've experienced in the past few months makes it crystal clear that Californians and our water system have to adapt to increasingly extreme swings between drought and flood. As we welcome this relief from the drought, we must remain focused on continuing our all-of-the-above approach to future-proofing California's water supply," the governor said.
Since Governor Newsom announced the 15% voluntary conservation goal, Californians conserved 600,000 acre-feet of water – representing 1.2 million households' yearly usage.

The Governor today visited the Dunnigan Groundwater Recharge Project in Yolo County, where he highlighted the state's work to accelerate and increase groundwater recharge to make the most of winter storms. California is working to expand groundwater recharge by at least 500,000 acre-feet in potential capacity as part of our water supply strategy.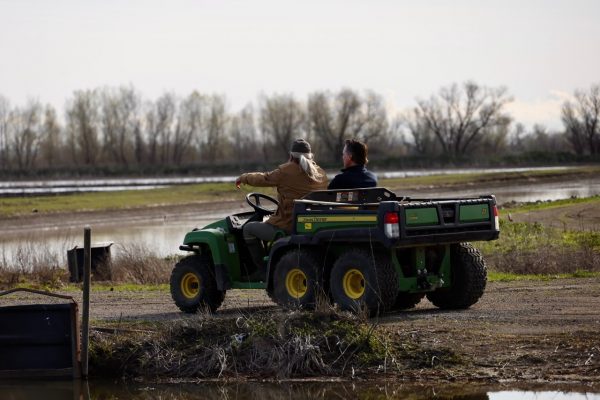 Leveraging the state's long-term water supply strategy and more than $8.6 billion committed by Governor Newsom and the Legislature in the last two budget cycles to build water resilience, California is taking aggressive action to prepare for hotter and drier conditions driven by climate change that could reduce the state's water supply by up to 10% by 2040. In the 2023-24 state budget, Governor Newsom is proposing an additional $202 million for flood protection and $125 million for drought-related actions.

Here are other actions that Governor Newsom and the Legislature have taken to boost water supply, expand storage, and improve infrastructure:
EXPANDING SUPPLY & STORAGE BY 1.1 MILLION ACRE-FEET: California has bolstered supply and storage through groundwater recharge and other projects, including a combined 1.1 million acre-feet of water – enough for 2.2 million households' yearly usage.
EXECUTIVE ORDERS TO CAPTURE & STORE MORE WATER: During recent storms, Governor Newsom signed executive orders to accelerate stormwater capture to boost groundwater recharge and other conservation measures.
FAST-TRACKING GROUNDWATER RECHARGE: The state is expanding groundwater recharge by at least 500,000 acre-feet in potential capacity – streamlining permits and $1 billion for groundwater recharge projects for 88,000 more acre-feet per year.
MAXIMIZING STORMWATER CAPTURE: $176 million for 67 stormwater projects and streamlining permitting to take advantage of major storm events.
EXPANDING STORAGE ABOVE & BELOW GROUND: California is supporting seven locally-driven water storage projects that would expand the state's capacity by 2.77 million acre-feet – about three times as much water as Folsom Lake can hold. And, California is working to expand San Luis Reservoir by 135,000 acre-feet to store more storm runoff.
ADVANCING CLEAR, AMBITIOUS TARGETS: 142 actions to improve water resilience and bolster water supplies, and a roadmap for expanding urban stormwater capture capacity by 250,000 acre-feet and adding 4 million acre-feet of water storage capacity.
MODERNIZING WATER INFRASTRUCTURE: California is working to modernize aging water conveyance systems across the state to safeguard long-term water reliability and help carry winter storm runoff into storage.
Climate change has made California's dry and wet spells more extreme and unpredictable – after the three driest years on record, recent rain and snowfall have dramatically changed conditions in many parts of the state. The state has also advanced actions to boost storage and supply. Today's action eases drought emergency provisions that are no longer needed while maintaining others to support impacted communities statewide.

Harnessing water captured and stored from recent storms, the state also announced a major increase in expected State Water Project deliveries to local agencies – now an anticipated 75% allocation.