A Prince of Porn lays out the bare naked truth
But before there was a book, there was a creation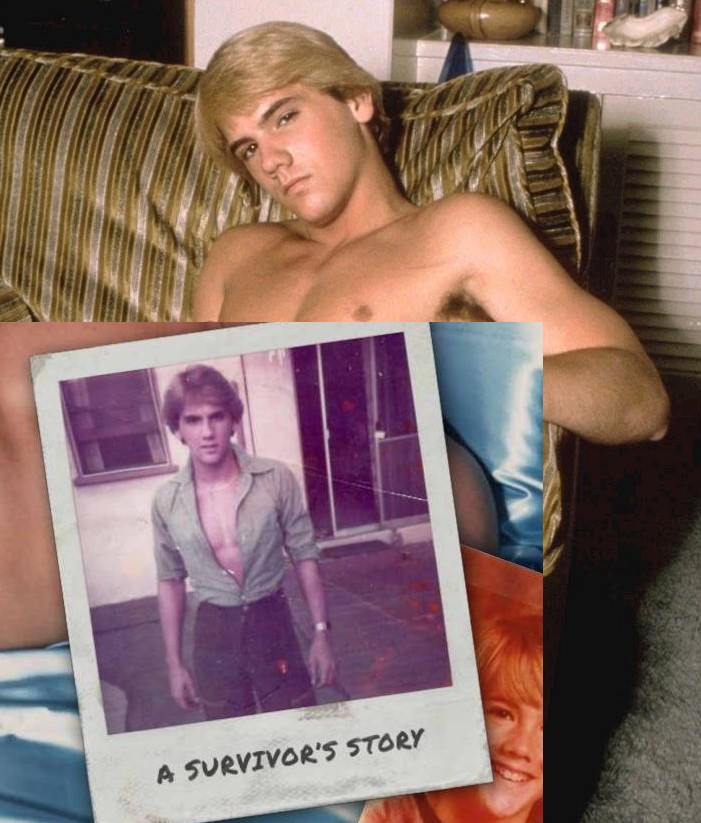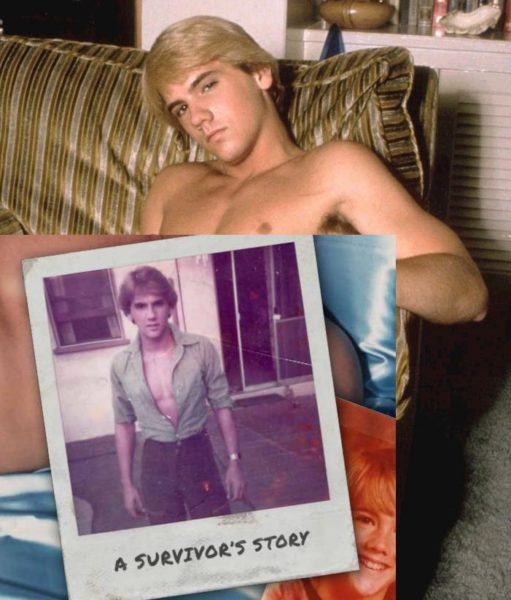 LOS ANGELES – Shawn Mayotte was one of the most beautiful golden boys of 80's porn. The fact that his alter-ego, his real-life self, named Doug Probst lived to write a book in 2021, is at the least, astounding, if not down-right miraculous.
Write one, he did. Mayotte: The Musings of a Narcissist, A Survivor's Story is now in print.
Mayotte the book is as multi-dimensional as the man who wrote it. It is sexually explicit and unvarnished. It, to coin the modern vernacular "spills the T". Shawn Mayotte spun his popular porn exposure into a high-class escort service and in the book…. He names names.
He describes clients ranging from "Brady dad" Robert Reed who was shy, closeted and willing to pay big to keep his sexual orientation secret quiet. To the kind Alan Carr, and the fatherly Michael Filerman, the Knotts Landing and Falcon's crest producer. Shawn Mayotte was a regular for actor Dack Rambo as well. About him, Doug states emphatically, "It became more than just sex, I really loved him."
Doug became so bold in his Shawn Mayotte persona, that he barged into David Geffen's office and demanded to see him. As he describes in the book, the ploy worked. David became an escort client, helped Doug score some music connections and spilled his own "T" on Elton John, John Lennon and others.
Doug's story is much more complicated than Shawn's however. Shawn's brash and uninhibited sexuality was forged by one of the most brutal and abusive childhoods imaginable.
Doug Probst was born to two people who had no right to ever be parents. His father was an angry tyrant who regularly raped his daughter, Doug's sister. He beat Doug unmercifully and without provocation.
Doug's mother was a sick alcoholic who could not be bothered with Doug or the domestic world around them. When Doug and his sister begged her to save them from her husband's rapist and psychotic behavior, she refused to believe them. Her disbelief continued until she herself walked in on a rape in progress.
She ended up putting Doug in a Catholic boy's home for his own protection. Protection, was the last thing he ever found there. During the day he, who was blond with deep brown eyes and beautiful, was beaten and taunted by the thugs who were his classmates. At night, the same bullies forced him, still a young teen, to perform sex acts on them. The Catholic officials that ran the school were no better – several of them raped him.
Doug was soon on the streets, but he went there not as a victim, but owning his sexual power. He owned the fact that men wanted him… and he would no longer allow them to just take on demand. If they wanted him, they were going to have to pay. He created Shawn Mayotte, and started to exercise his own super power… seduction.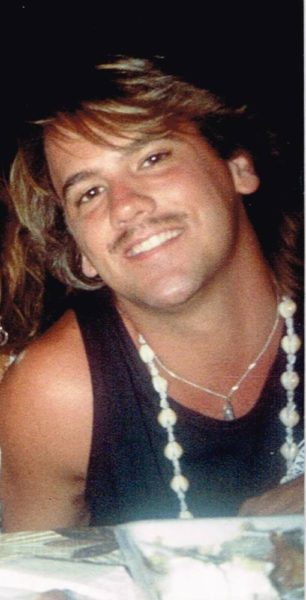 Shawn Mayotte, his centerfolds, his porn movies… defined Doug for years, as Doug forged a real and solid music career in the background.
Doug's biggest paradigm shift, the one that allowed Shawn Mayotte to no longer be his definition or his truth, came at the birth of his son, Joshua. It was the first time that Doug knew true love, unconditional love. It also shook loose an inner core belief… that his parents' monstrous behavior was due to something in him. That they were exhibiting normal "love" and that there had been something inherently wrong with him.
Now, being a parent, he knew that was not true. He knew what parental love felt like because it was coming through him to his new baby boy. He now knew that his parents weren't "normal", they were completely fucked up.
Seduction as a super power is to have a desired effect on another person, to change them. Just because Doug had lost interest in being Shawn, did not take his super power away. Instead he focused it on righting wrongs, and defending people who were hurt – particularly those who were devastated by AIDS and the porn industry itself.
Many of us who lost countless friends to AIDS think of them that way… countless. Not for Doug Probst. He kept count. In the book, he talks about the many people he lost, and he will tell you the exact number death they represented. He sings out tributes to specific friends, ones who publicly gave their sexuality and ultimately died for it. He describes a tender evening of soft lovemaking with Doug Cooper who was known in porn as Tim Kramer. He eulogizes porn star Jon King, who he begged to protect himself, but in the end wasted away tragically. He tributes the beautiful Kurt Higgins (Jim Rideout) who was stricken with AIDS but died from a drug overdose.
Doug Probst has many people with whom he could be angry. His monstrous parents, his pedophile rapist Priests, the many men who used him as an beautiful toy, a Republican dominated society who let our whole community die as they ridiculed us … but for all them, he only seems to show compassionate understanding. He saves his anger for the powerful men who controlled it all. One was Cardinal Roger Mahoney.
"I spoke to Cardinal Roger Mahony to make him aware of the pain he caused all of us child sexual assault victims. He was the most hollow, detached man I'd ever met outside of my own father," Doug told me. "I was speaking for the 508 victims in our lawsuit against the LA County Archdiocese after 5 years of him fighting us. Many of the victims were in prison or had been seroconverted to HIV at ten years old by priests; their whole lives and ability to earn a living had been destroyed by Catholic Bishops, Messrs., Priests, Brothers, etc. As I was telling Mahony about being raped by his priests, Judge McCoy was crying, our Attorneys were crying, I was crying, but Mahony was unmoved."
As confrontational as Doug was with Mahoney, there was one other who seem to bring up more deep felt wrath… the king of gay porn himself, William Higgins.
"William Higgins started gay films when nobody thought about it and how big they could become. I give him credit for that. But everybody's complicated. On the one hand, he was a trail blazer, there's no doubt. Sometimes trail blazers, they have a vision, and they don't give a shit who they hurt," Doug stated. "Bill Higgins used my friends. All those early guys that we saw in his films. They were friends of mine. He didn't give a shit about making kids not use a condom. My friends, who died as a result of him telling them that they couldn't, that he wasn't going to allow them to work if they did. It was at a time when he knew damn well that you had to wear a condom or you were going to die. I don't really have mixed feelings towards him anymore. I hate him. I HATE him. I mean, I really consider him a murderer."
So Doug Probst wrote a book, and I could not put it down. Neither will you.
But before there was a book, there was a creation: Doug created Shawn Mayotte. You may have seen him. You may have seen him on magazines or in videos. You may have seen him erect, sexual and alluring.
But until you read Mayotte: The Musings of a Narcissist, A Survivor's Story , you won't have seen him truly naked at all.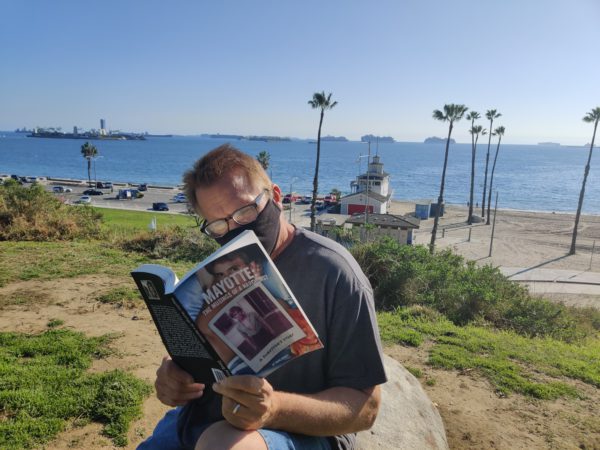 Charles Busch reflects on the paths he didn't take in new book
'Leading Lady' a riveting memoir from legendary entertainer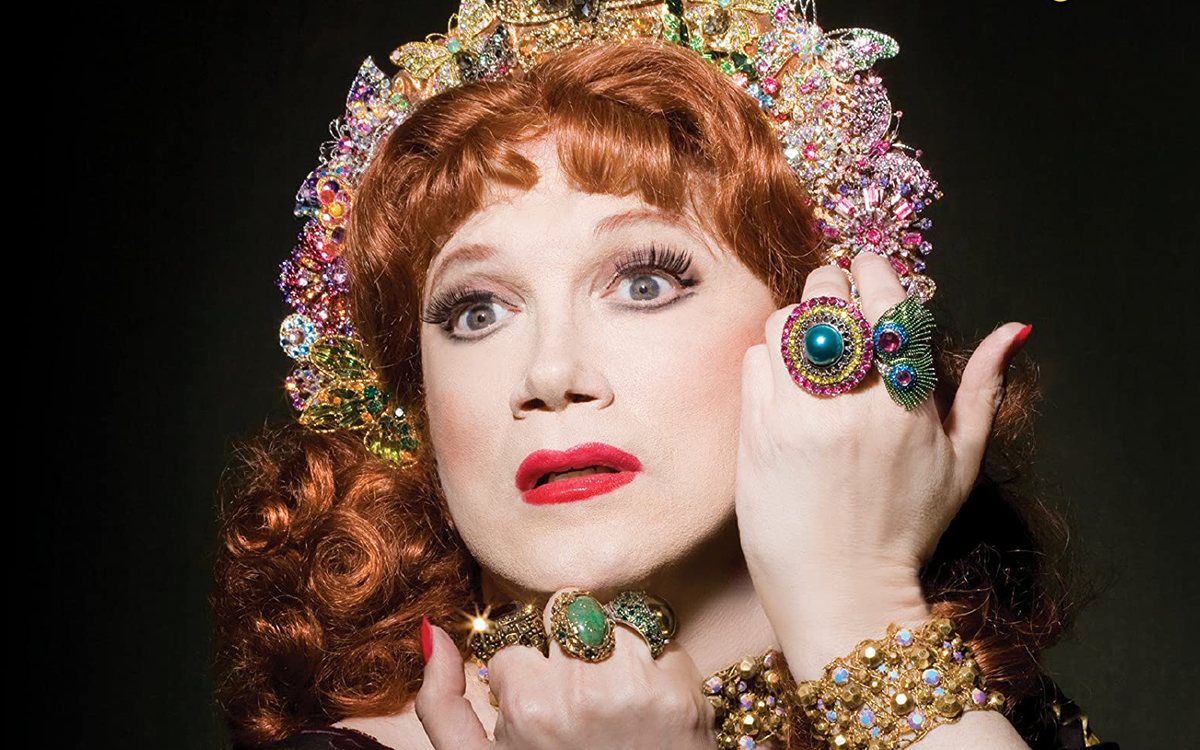 "Charles, I'm telling you, I go to plays in rat-infested basements where I'm the only one who shows up," the late queer icon Joan Rivers once told the queer, legendary playwright, actor, director, novelist, cabaret performer and drag icon, Charles Busch. "I can see the actors peeking through the curtain and groaning, 'Oh God, that old bitch in the fur coat is here. Does that mean we've gotta go on?'"
Busch reminded Rivers that she'd seen him perform in a rat-infested basement.
This is just one of the many stories that Busch, born in 1954, tells in his riveting memoir, "Leading Lady: A Memoir of a Most Unusual Boy," which comes out on Sept. 12.
"Leading Lady" is a page-turner. Some of its tales of Busch's life and career, such as his account of a Christmas party with Rivers as a guest, are dishy. Others, like his memories of trying to care for his beloved Aunt Lil, when he knew she was dying, would make even the Wicked Witch in Oz tear up.
The memoir, is, as Busch says on his website (charlesbusch.com), the story of "a talented artist's Oz-like journey."
"Leading Lady" isn't linear. This isn't a detriment. Busch deftly intertwines memories of his life and career from his mom dying when he was seven to being raised by his loving Aunt Lil to being the author and star of the cult classic "Vampire Lesbians of Sodom" to watching Kim Novak handle fans to being the Tony-nominated writer of "Tales of the Allergist's Wife" to being creative during the pandemic.
"Storytelling is a huge part of my life," Busch told the Blade in a lengthy phone interview, "I get into various adventures and, I think, this could be a good story to tell."
Interviewing Busch is like chatting with a fab storyteller over coffee or a glass of wine. Except that you're talking to a legend who's entertained and inspired queers (and discerning hetero audiences) for decades. (I'm wearing my "Vampire" T-shirt as I write this.)
As a playwright, Busch writes "linear" plays, with a beginning, middle and an end, he said. As a cabaret singer, "the way I sing songs is telling a story," Busch said.
Since childhood, he's been creating vivid scenes in his imagination. From early on, Busch has felt as if he's both a spectator and star in the movie of his life.
It seemed inevitable that he'd write a memoir. It's the ultimate form of storytelling. "You reach a certain point in your life," Busch said, "where you're more reflective and see your life as a whole."
"You reflect on the paths you didn't take," he added.
Busch spent his childhood in Hartsdale, N.Y. He had two older sisters, Betsy and Margaret. His mother's death was devastating for Busch. His Aunt Lil and Joan Rivers have been among the women who have been "mothers" to Busch since his mom died.
Once, Busch said he and Rivers dined with friends. "Joan Rivers said 'I wish I had a gay son I could phone at midnight and discuss whatever movie was on TCM,'" he recalled.
Busch would have loved to have been Rivers's "gay son."
Life in Hartsdale was hard for Busch after his mother passed away. His father was often absent and showed little interest in his children.
Things were miserable for Busch when his grandmother, for a time, cared for the family. He knew, as a boy, that he was gay and hated going to school where a movie-and-theater-loving kid who liked to draw wasn't one of the cool kids.
Yet Busch forgave his "father's failings," he writes in "Leading Lady, "because he gave me the theater."
Busch became entranced with the theater when his father, an aspiring opera singer who performed in summer stock, took him to the old Metropolitan Opera House in New York City to hear Joan Sutherland sing the role of Amina in Bellini's "La Sonnambula."
Busch was saved from a life of boredom and bullying when Aunt Lil, his mother's sister, took him to live with her in Manhattan. There, like Auntie Mame, she raised him. She prodded him into applying to the High School of Music and Art in New York City. He was accepted there.
After high school, Busch graduated with a bachelor's degree in drama from Northwestern University in 1976.
"My Aunt Lil is the leading lady [of the title of his memoir]," Busch said, "she was the most influential person in my life."
One of the reasons why Busch wrote "Leading Lady" was to paint a full portrait of her. "It was important that it not be this kind of gauzy, sentimental memory piece," he said, "making her out to be a saint."
Aunt Lil adopted Bush when he was 14. Her goal was that he would go to college, become independent, be a survivor – make a place for himself in the world.
"I don't know what would have happened if she hadn't stepped in," Busch said.
"She was very intellectual," he added, "I've never met anyone [else] with such a pure devotion to thinking. It was a little intimidating."
Aunt Lil's standards for caring – for giving of oneself – were so high that it was almost impossible to meet them. "She believed that you should anticipate what people would need," Busch said, "before they told you."
Looking back, Busch is most proud of himself when, "I've gone past my natural self-absorption," he said, "when I've thought of someone else."
Busch is being too hard on himself. In "Leading Lady," and when interviewed, he's caring and curious as well as witty, savvy, and as you'd expect, a bit campy.
His sister Margaret died recently. "She declined gradually over nine months," Busch, said, choking up, "I gave her my bedroom and I slept on my sofa."
Like many of her generation, Aunt Lil didn't understand queerness or drag. But she loved Busch. She didn't go to see his productions, he said. "She could have gone like other parents," he said, "and been tight-lipped. And said something nice that she didn't believe."
But "she didn't want to lie or be hurtful," Busch added, "so, for her, it was: can't I just love and support you, and not go?"
Aunt Lil didn't get Busch's sexuality. But she knew about secrecy. Busch learned of a terrifying secret that his aunt had long kept hidden. In the 1930s, during the Depression, Aunt Lil worked as a nurse. One day, when she worked overtime, one of the patients suffered a burn. She had to leave nursing. "Her sister in a nasty mood revealed this," Busch said, "Aunt Lil never discussed it."
In the 1970s, Busch had trouble getting into theater because there were only roles for actors playing straight male characters. "The only way I could get on stage was to write my own roles," he said, "I have a rather androgynous nature."
Busch found that the feminine within him was a place of authority and strength. "I'm fine when I play male characters," he said, "but I'm better when I play female characters."
Why this is so liberating for him is a bit of a mystery to Busch. "But I accept and love it," he said.
Times have changed since Busch made his first big splash with "Vampire Lesbians of Sodom." "In 1985, being a drag queen was considered a negative," Busch said, "my generation of drag performers bristled at being referred to as drag queens."
Busch no longer bristles. "I feel like the characters," he said, "I enjoy costumes and getting the right wig."
"But, I go from male to female not through trickery or anything visual, I transfer through my soul."
In "Leading Lady," Busch recalls AIDS and other dark moments from the past. Many of his friends and colleagues died from AIDS. "AIDS was the World War II of our generation," he said.
But Busch, in his memoir and in his life, isn't only looking back. He's very much in the present. Busch is embarrassed to say he was lucky. During the pandemic, devastating to many, he made art. He did play readings on Zoom and finished writing "Leading Lady" which he'd worked on for 14 years.
During the pandemic, Busch with Carl Andress co-wrote and co-directed the movie "The Sixth Reel." The film's cast includes Busch, Julie Halston (Busch's longtime muse), Margaret Cho and Tim Daly.
Busch describes the film, an homage to the Hollywood madcap movies of the 1930s, as "a comic, caper movie."
"I play a disreputable dealer in movie memorabilia," Busch said, "a legendary lost film is found, and I see it as my ticket out of debt."
The "Sixth Reel" is playing from Sept. 21 to Sept. 27 at the LOOK Dine-In Cinema West 57th Street in New York City.
"I hope the run in New York will encourage people to distribute this little movie," Busch said.