Fox News aired 86 segments over 57 days to spread lies about Trans Athletes
The majority of which fearmongered about trans athletes and lied about best practice health care for trans youth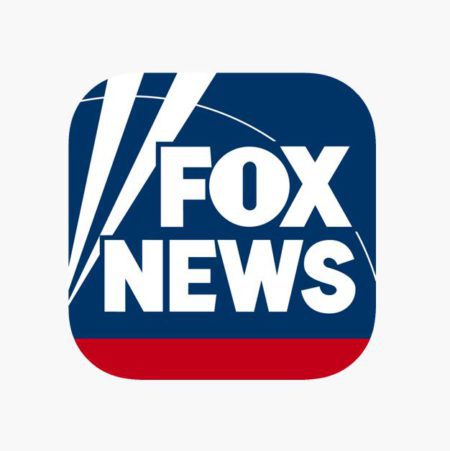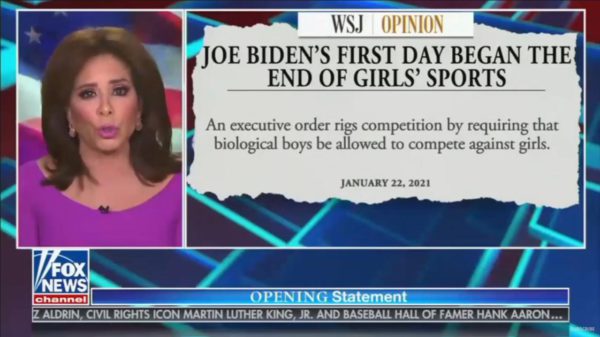 WASHINGTON — Right-Wing watch-dog group Media Matters for America's LGBTQ Program released a new study Monday analyzing how Fox News has covered trans issues and found that during the first two months of Joe Biden's presidency, the network aired 86 segments, the majority of which fearmongered about trans athletes and lied about best practice health care for trans youth.

Fox News anchors, hosts, and guests also cited trans issues in 65 passing mentions, often describing them critically or listing them among examples of supposedly extreme Democratic policies.
"Right-wing media attacks on trans people are not new — conservative outlets, particularly Fox News, have spent years targeting the trans community and opposing nondiscrimination protections for them," Alex Paterson, Media Matters LGBTQ Program researcher and author of this study said in an emailed statement. "But media outlets and advocates have taken note that these attacks have increased as the GOP lost the Senate and White House and now seeks to make up that ground in the 2022 election," he added.

The study specifically found that out of the 86 segments aired on Fox News between January 20 — the day President Joe Biden was sworn in — and March 18:
There were 52 segments that mentioned the Biden administration's pro-trans actions, the majority of which framed support for trans equality as an extreme position.
Fox anchors, hosts, and guests mentioned trans athletes in 54 segments, often falsely claiming that allowing trans girls and women to participate in athletic competitions will "destroy" women's sports. Fox personalities repeatedly misgendered those athletes as "biological males."
There were 33 segments that mentioned Biden's executive order protecting LGBTQ people from discrimination. Nearly all of these segments misleadingly characterized the order as being solely focused on trans athletes, completely ignoring its broader nondiscrimination protections.
Media Matters has also compiled a video of clips between January 20 and March 18, to document how Fox News has upped its attacks on trans people since Biden has taken office:
MASSIVE bonus announced for LA County Lifeguards!
Lifeguarding has historically been a well-paying job by paying over the federal & state minimum wage, with a current pay rate of $18.27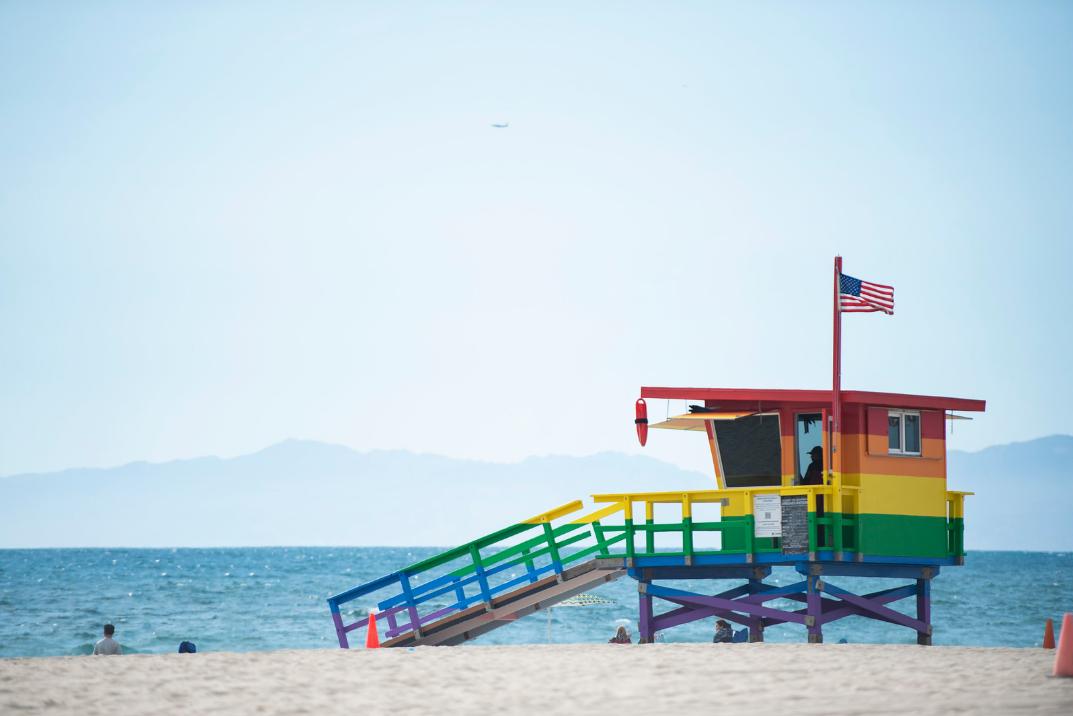 LOS ANGELES – Los Angeles County's Chief Executive Office (CEO) has recently announced a bonus of up to $4000 for all current and prospective pool lifeguarding staff in LA County for the remainder of 2022. The $4000 is a cumulative amount that is based on total hours worked (100 hours – $1,000, 300 hours – $1,000, 500 hours – $1,000, 1000 hours – $1,000).
$4000 IN BONUSES AWARDED TO CURRENT AND PROSPECTIVE EMPLOYEES FOR THE 2022 YEAR! CLAIM YOURS TODAY!
This offer is extended to not only pre-existing lifesaving staff, but to all lifesaving staff (Cadets, Lifeguard, Senior Guard, Pool Manger) who join during 2022. Even lifeguard cadets who started in 2022 qualify from the date their training started. All other staff will begin accumulating hours towards the bonus on June 1 (start of 2022 summer season) and the program will end through the end of the calendar year.
---
---
Regional Recreation Director for Aquatics, Joseph Goss said, "This massive endowment adds just another to a long list of reasons to join the LA County Aquatics team. Lifeguarding is a wonderful way to start and grow your career in emergency services, sports medicine, nursing or to climb higher and higher in LA County's own Aquatic department.
Lifeguarding has historically been a well-paying job and continues to do so by paying over the federal and state minimum wage, with a current pay rate of $18.27. Additionally, lifeguarding provides a flexible schedule that understands that employees also have responsibilities to school and other jobs."
For those interested, LA County Parks is still looking to hire for the Summer 2022 season for its over 30 pools and aquatic centers across LA County Parks. Interested parties can visit governmentjobs.com/careers/lacounty to apply today.
It's park time! Make LA County Parks your destination this summer
Make LA County Parks your destination this summer as you explore, engage and connect through our exciting programs!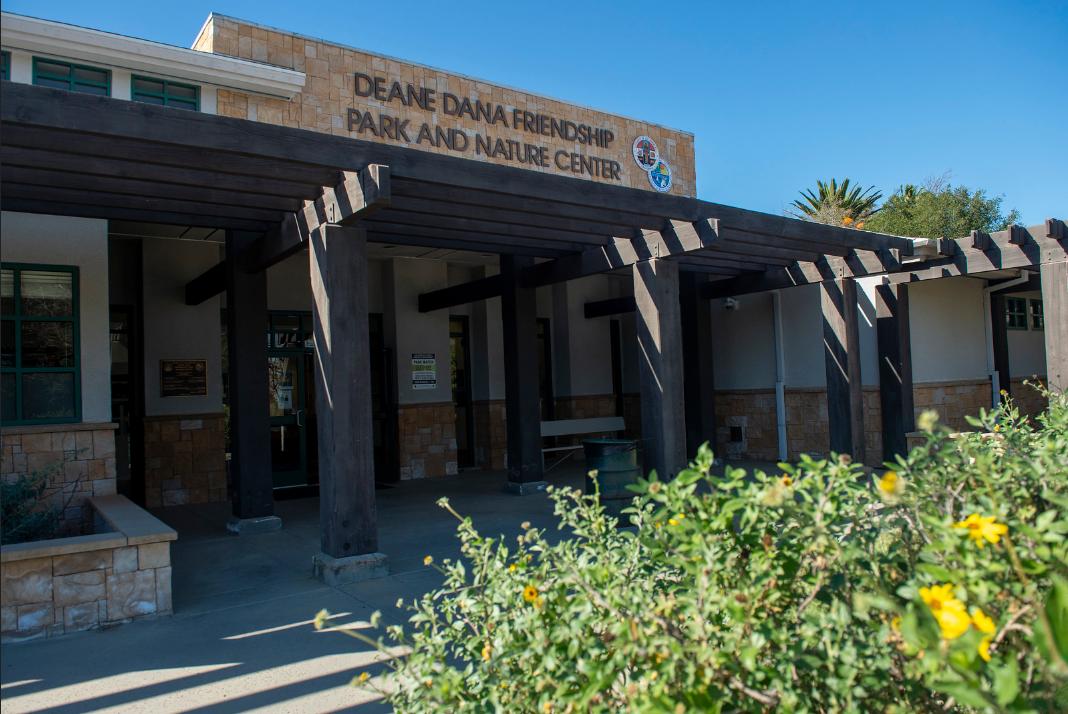 LOS ANGELES – Summer is just around the corner! Get ready to create lifelong memories with your family through LA County Parks activities, programs and events. From sports, recreation classes and aquatic programs for all ages to nature center offerings and overnight camping, there's something for every body this summer. Join the fun starting May 30, 2022.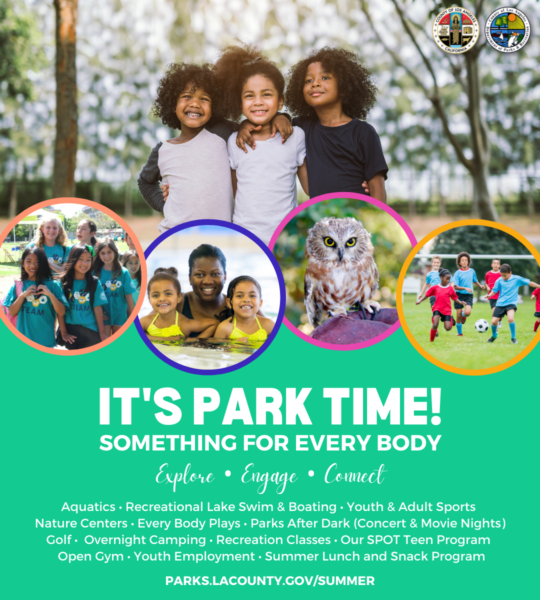 Check out a few of our upcoming programs!

SPORTS FOR ALL
July 9 – August 27
Times vary based on location
Program availability may vary by location
Pre-registration is required; register HERE

Youth Sports for All clinic is an 8-week skills development clinic that meets once a week for basketball, baseball, soccer, volleyball, table tennis and other sports. Clinics focus on building foundational skills, self-confidence and teamwork. Maximum group size is 15-youth, and a minimum enrollment of 12 youth is required for each group. Age groups are as follows: 6-8 years old (1 hour), 9-12 years old (1 hour).

EVERY BODY PLAYS DROP IN SUMMER ADVENTURE
Mondays – Fridays; 11:00 AM – 4:30 PM
June 13 – August 15
Free drop-in program; no registration required

Every Body Plays is a positive space with a curriculum that is youth centered and designed for fun! Children can enjoy lunch and snack at the park with their friends and family before joining the fun at select parks, lunch will be from 12:00 pm – 1:00 pm daily via a grab-n-go service delivery and snack between 3:00 pm – 4:00 pm.  The program provides children ages 7 thru 17 with access to caring and trained park staff who serve as mentors and lead an array of programs and activities, ranging from sports, fitness, arts and crafts, STEM, group games, story time and so much more. Every day is an adventure in LA County Parks!

AQUATICS

LEARN TO SWIM
Monday – Friday, Saturdays
June 13 – August 20
Times may vary by location, level and session
Pre-registration is required; register HERE

LA County Aquatics' Swim Lessons teach core swimming skills including water safety, floating and stroke technique while developing a lifelong love for the water and a lifetime of healthy habits. The program is designed to provide swimmers with a positive learning experience while steadily progressing through the core skills and strokes.  All levels are in alignment with the American Red Cross' "Learn to Swim" Program. Additionally, 400 Learn to Swim scholarships are available on a first come, first serve basis to bring free swim lessons across LA County. Scholarships are open to youth ages 5 – 17 years of age. For more information and assistance with applying, visit the Learn to Swim Pools and Information to contact our aquatics offices Monday thru Friday between the hours of 8 am and 5 pm. For more information on youth aquatics scholarships, visit the DPR Scholarship page of our website.

EVERY BODY SWIMS
Monday to Friday 12:30 PM – 2:00 PM; Saturday from 12:30 – 4:00pm
Begins June 11
Free drop-in program; No registration required

Recreational Swim is a fun and positive way to beat the heat, practice new skills, be physically active and de-stress. Rec swim also provides an opportunity to socialize and make new friends. Rec Swim starts June 11th and is Monday to Friday from 12:30pm to 2:00pm and Saturdays from 12:30pm to 4:00pm.
For a full list of additional Aquatics offerings and programs, visit our AQUATICS page.

NATURE CENTERS

SUMMER NATURE CAMPS
Dates and times vary by location
Pre-registration required. Register HERE

Summer Nature Camp provides an opportunity for outdoor adventure and exploration for youth. Camps are supervised by trained staff and children are kept in groups while practicing physical distancing and other COVID19 safety guidelines to ensure campers have fun while staying safe. Activities include nature related crafts and games, hiking adventures, cultural arts, natural history, and conservation. This camp experience is designed to promote teamwork, making new friends, building self confidence, and developing an appreciation and connection to nature.

EVERY BODY EXPLORES
Tuesdays – Fridays 11:00 AM – 4:30 PM
Free drop-in program; No registration required

The Every Body Explores program provides participants of all ages an opportunity to check out a Naturalist field backpack they can use to complete self-guided activities, make observations and explore the park.

NATURE KNOWLEDGE NIGHTS
Dates vary by location 6:00 PM – 7:00 PM
Free drop-in program; No registration required

Spend an evening getting to know the beauty of the natural world at a Los Angeles County Nature Center. Activities vary based on topic but may include group activities, ESTEAM fundamentals, community science, nature hikes, guided tours or animal ambassador experience.

SATURDAY DISCOVERY
Every Saturday at select Nature Centers / 10:00 AM – Noon
Free drop-in program; No registration required

Each Saturday our Superintendents welcome you to Nature Center Discovery, where you'll learn about the natural habitat around you, even meeting Animal Ambassadors native to the area! Find a Nature Center near you HERE.

ESTEAM SUMMER CAMP
June 13 – August 19
Pre-registration required. Register HERE

LA County Parks, in partnership with the Natural History Museum of Los Angeles County, Beaches and Harbors, and Los Angeles County Public Works, is proud to announce the return of ESTEAM. Campers will connect with the outdoors and explore ESTEAM topics, all with curriculum that is inclusive and supports the development of students. ESTEAM provides campers will have fun learning through group games, arts and culture, technology, field trips, guest speakers, and project-based learning.

SUMMER CONTRACT CLASSES
Dates, times and locations vary by class
Registration required. Register HERE

We teamed up with some of the best instructors in Los Angeles to bring you hundreds of classes for all ages, levels and budgets. Take a class at your local park for some fresh air or join virtual classes from the comfort of your own home! Whether you're looking to be more active, learn a new hobby or take up a new skill or language, we have just the class to help you and everyone in your family achieve your summer goals.

…AND MUCH MORE!
LA City Clerk: Register to vote before the deadline on May 23, 2022
Primary nominating elections are coming up on June 7, 2022. Early voting begins on May 28, 2022 registration deadline is May 23, 2022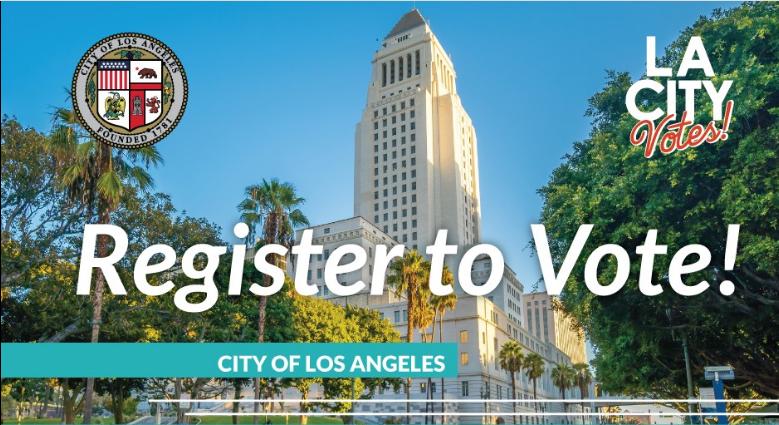 LOS ANGELES – Register to vote before the deadline on May 23, 2022 to receive your ballot in the mail. Primary nominating elections are coming up on June 7, 2022!
Register to vote before the deadline on May 23, 2022 to receive your ballot in the mail. Primary nominating elections are coming up on June 7, 2022! #LACITY #ELECTIONS2022 pic.twitter.com/g53ALxNqi0

— LA City Clerk (@LACityClerk) May 10, 2022