Mara Keisling to step down as NCTE executive director
Rodrigo Heng-Lehtinen to succeed group's founder this summer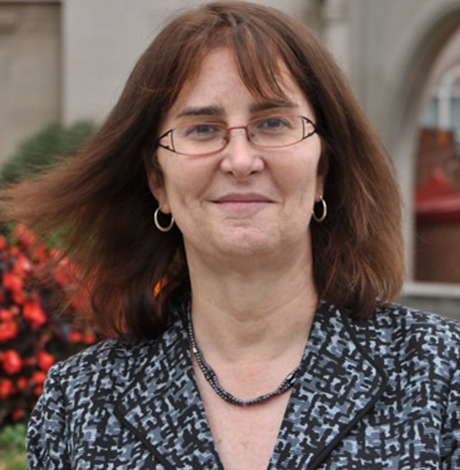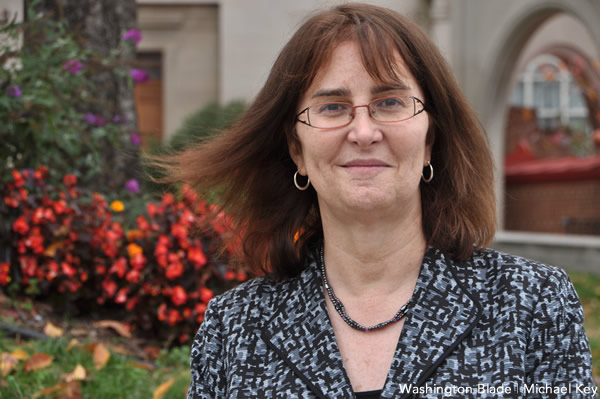 WASHINGTON — The National Center for Transgender Equality on Friday announced long-time executive director Mara Keisling will step down this summer.
The group selected current Deputy Executive Director Rodrigo Heng-Lehtinen, a Latino trans man, to succeed Keisling, who founded NCTE in 2003.
"After nearly two decades at the helm of the National Center for Transgender Equality, I'm excited to have Rodrigo succeed me. Rodrigo is a talented leader and champion committed to the cause of equity and inclusion," said Keisling in a press release on Friday. "Our work is now as important as ever as we look to pass the Equality Act, fight for transgender youth, and end all forms of disrespect, discrimination, and violence that hold transgender people back."
NCTE in 2019 lost more than half of its staff amid contentious union negotiations. Keisling herself has faced allegations of racism.
Heng-Lehtinen has served in his role as NCTE's deputy executive director for nearly two years. And during that time he has led the organization's diversity, equity and inclusion initiatives and helped in its efforts to advance trans rights at the federal and state levels.
"Mara had the vision and the persistence to create this amazing organization," Heng-Lehtinen told the Blade on Friday during a telephone interview. "I think that today a lot of us can take for granted that there is a NCTE, but when Mara created it back in 2003, members of Congress would not take a meeting with her because she was talking about trans rights. Now we are actively working with congressional allies to improve things."
He told the Blade he was proud of the diversity that Keisling brought as a trans woman to the organization and he encourages the inclusion of more diverse voices at all levels as the group moves forward.
"We completely overhauled our hiring process to make it as informed as we could," he said. "And we ended up with a very diverse team. I think that's going to improve our advocacy in messaging and tactics to really improve things for trans people."
Heng-Lehtinen said for him diversity is more than just organizational or political, it's personal.
His mother is former Rep. Ileana Ros-Lehtinen (R-Fla.), the first Cuban American and Latina woman elected to Congress. Heng-Lehtinen said his heritage helped shape him to assume this new role and the challenges ahead.
"Among the immigrant community there is an idea that being trans doesn't happen in the country we come from," he explained. "That it is only in America and that it is only in English."
Heng-Lehtinen, who is bilingual and identifies as biracial because his father is a white American, said while his mother has been very supportive and affirming of his identity, he can understand trans people of color who often have very different experiences from white people in the trans community. Heng-Lehtinen told the Blade that progress on trans issues has been uneven with the white trans community sometimes seeing advances while the trans community of color faces backlash, setbacks and violence.
"As much as we have been advancing on trans rights, when we talk about backlash, some people feel the backlash more than others," Heng-Lehtinen explained. "Some are harmed more than others. This is part of why so many Black and Latina trans women of color are being murdered at record rates. They are in more vulnerable situations to begin with."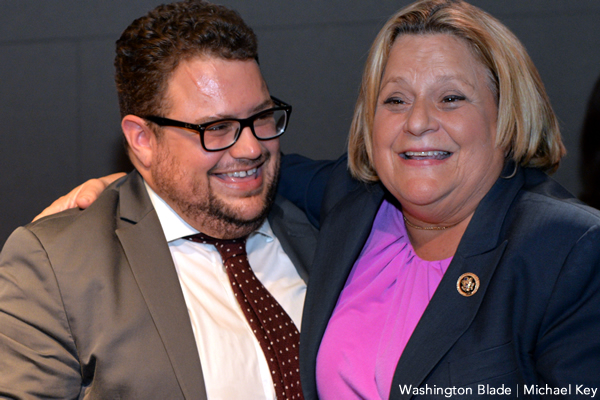 Heng-Lehtinen said he wants to continue Keisling's legislative advocacy work, but wants to collaborate with more organizations of color and local groups that could benefit from NCTE's resources.
"We've excelled with working with government agencies and government officials to get things done," Heng-Lehtinen said. "Where we can improve is in field organizing. The goal is to mobilize people to take action. That's the missing ingredient, motivating everyday people to get involved."
Though he admitted this wasn't going to be achieved overnight, he felt encouraged by his predecessor's successes and by highly visible wins. These include this week's confirmation of Dr. Rachel Levine as assistant secretary of health.
Levine is the first trans person the U.S. Senate has confirmed.
"She's not there to be the trans advisor to the White House," Heng-Lehtinen said of Levine's confirmation. "She is there to end the pandemic that is hurting every single person in the U.S. She was nominated and confirmed not because she's trans, but because of her track record."
Heng-Lehtinen said this is the sort of visibility that will eventually help overcome the backlash against trans rights because "it is about the humanity of trans people." The incoming executive director added he is very appreciative of the legacy Keisling leaves behind, not only in the organization but in his life as a trans person.
"I am grateful because I'm trans," Heng-Lehtinen said. "I was able to update my driver's license fairly easily because of Mara's work. She made that happen."
President Biden addresses Americans on Texas shooting
"I will just say to the people of Uvalde: Please know that we grieve with you. And we are praying for you, and we stand with you"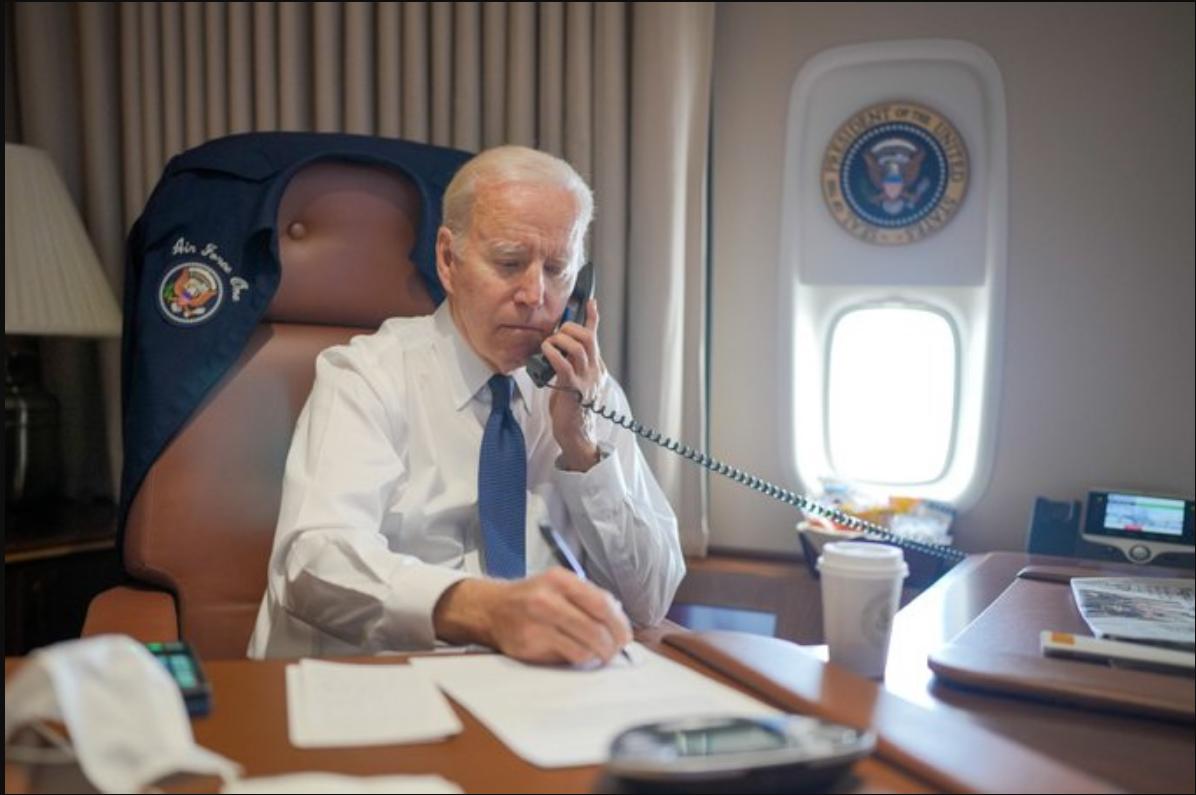 WASHINGTON – A somber President Joe Biden, accompanied by First Lady Dr. Jill Biden spoke to the American people Tuesday night addressing the horrific mass shooting of 18 elementary children and their teacher at the Robb Elementary School in Uvalde, Texas.
Biden learned about the shooting while traveling aboard Air Force One returning to Washington after his recent trip to Asia. The president's anger and palpable disgust over yet another mass shooting, occurring less than a week after the Buffalo New York mass shooting incident at the Tops supermarket in a predominately Black neighborhood that killed 10 people at the hands of an avowed white supremacist suspect- also 18-years-old, was visible.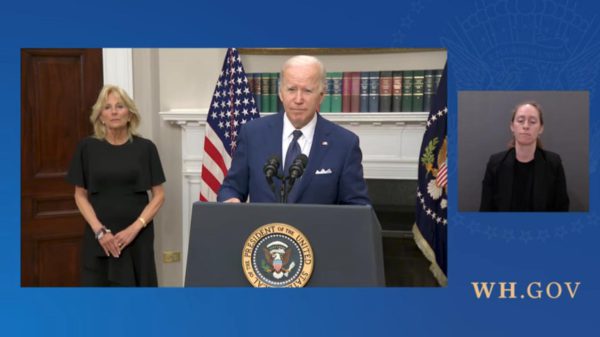 "I'd hoped, when I became president, I would not have to do this again. Another massacre at a Texas elementary school. Beautiful, innocent second, third, fourth graders," the President, clearly emotional and choked up, said. "As a nation, we have to ask: When in God's name are we going to stand up to the gun lobby? When, in God's name, will we do what we all know in our gut needs to be done?"
"I am sick and tired of it. We have to act. And don't tell me we can't have an impact on this carnage," he said. "For God's sake, we have to have the courage to stand up to the industry."
He added, "if an 18-year-old can walk into a gun store and buy two assault weapons, it's just wrong. What in God's name do you need an assault weapon for except to kill someone? Deer aren't running through the forests with Kevlar vests on, for God's sake. It's just sick."
"Why are we willing to live with this carnage?"
Earlier, Vice-President Kamala Harris, speaking at the Asian Pacific American Institute for Congressional Studies 28th Annual Awards at Washington's Renaissance Hotel spoke to the attendees about the shooting.
"Tonight is a rough night. We planned for a great celebration, but I'm sure most of you have heard the tragic news about what has happened in Texas. So I had prepared comments about tonight, which I will speak, but I just first want to begin by saying a few words about the tragedy that occurred today in Uvalde, Texas.

As many of you now, the reports are that there was a mass shooting at an elementary school, and the preliminary reports are that 14 children have been killed. And the details are still coming in, and of course the President and I are monitoring the situation closely.
So while we don't know all the details yet, we do know that there are parents who have lost children, families that have lost children and their loves ones, of course, and many others who may have been injured.

So, I would normally say in a moment like this — we would all say naturally — that our hearts break, but our hearts keep getting broken.

You know, I think so many — there's so many elected leaders in this room. You know what I'm talking about. Every time a tragedy like this happens, our hearts break, and our broken hearts are nothing compared to the broken hearts of those families. And yet, it keeps happening.
So, I think we all know and have said many times with each other: Enough is enough. Enough is enough.

As a nation, we have to have the courage to take action and understand the nexus between what make for reasonable and sensible public policy to ensure something like this never happens again.
So, the President will speak more about this later. But for now, I will just say to the people of Uvalde: Please know that this is a room full of leaders who grieve with you. And we are praying for you, and we stand with you.

And it is difficult at a time like this to think about much else, but I do look around this room and I know who is here, and I know this is a room full of American leaders who know and have the courage to take a stand. And so let us, tonight, as we do every time we all get together, recommit ourselves to having the courage to take action."
President Biden Delivers Remarks on the Horrific Elementary School Shooting in Uvalde, Texas:
BREAKING: 19 killed in Texas Elementary School shooting
The victims were students at the Robb Elementary School in Uvalde, Texas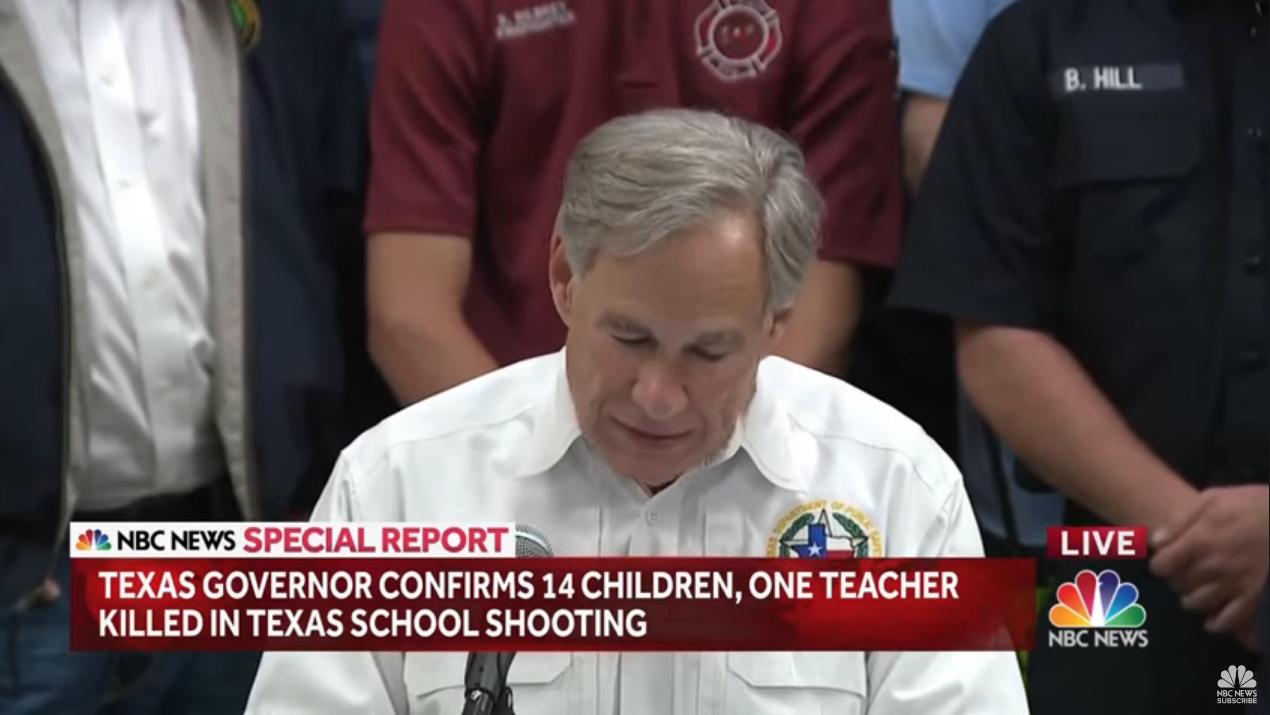 UVALE, Texas – Eighteen students and one teacher were killed in a shooting Tuesday morning at a Texas elementary school, Gov. Greg Abbott said. The suspect, an 18-year-old man, who might have had a handgun and rifle, was fatally wounded by responding law enforcement.
The victims were students at the Robb Elementary School in Uvalde, Texas.
UPDATE: A State senator briefed by Texas Rangers and speaking on CNN says the death toll is now at 18 children.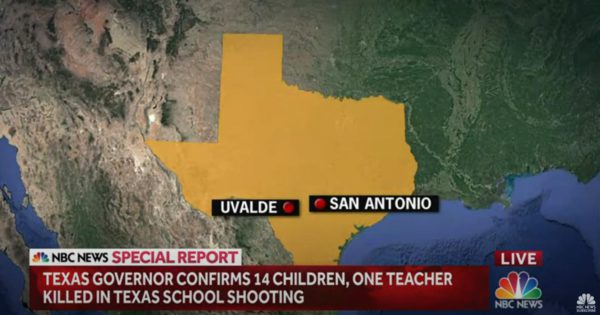 California state Senator Scott Wiener released the following statement regarding the mass shooting in Uvalde, Texas:
"14 more children (and their teacher) have been murdered — their families and communities devastated — because of our nation's refusal to stop the tidal wave of easy-to-get mass killing machines.
These mass murders aren't inevitable. It doesn't have to be this way. We need fewer guns. Congress must act."
In Sacramento California Governor Gavin Newsom tweeted out his outrage and White House Press Secretary Karine Jean-Pierre acknowledged that President Biden was being briefed and updated on the events in Texas:
14 children and a teacher dead.

Another shooting. And the GOP won't do a damn thing about it.

Who the hell are we if we cannot keep our kids safe.

This is preventable. Our inaction is a choice.

We need nationwide, comprehensive, commonsense gun safety NOW.

— Gavin Newsom (@GavinNewsom) May 24, 2022
President Biden has been briefed on the horrific news of the elementary school shooting in Texas and will continue to be briefed regularly as information becomes available.

— Karine Jean-Pierre (@PressSec) May 24, 2022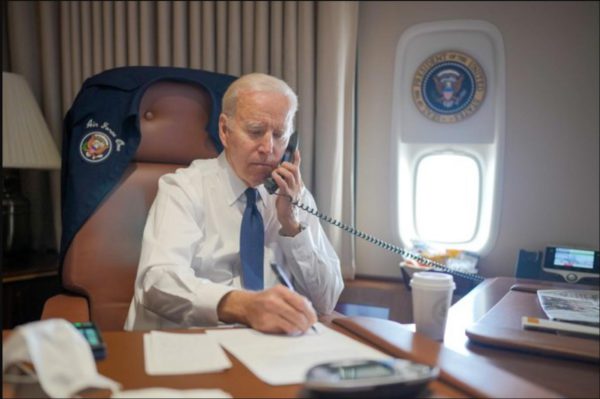 In response to a question from an anchor on Fox News regarding the mass shooting at Robb Elementary School in Uvalde, Texas Attorney General Ken Paxton replied; "We can't stop people from doing bad things .. they're not gonna follow gun laws."
Nightly News Full Broadcast – May 24
Uvalde shooter wore body armor, fired at police on scene:
Indiana lawmakers override the veto of the bill banning trans girls in sports
This law makes Indiana the 8th state to ban trans youth from playing sports in 2022 by legislative action — and the 16th in the country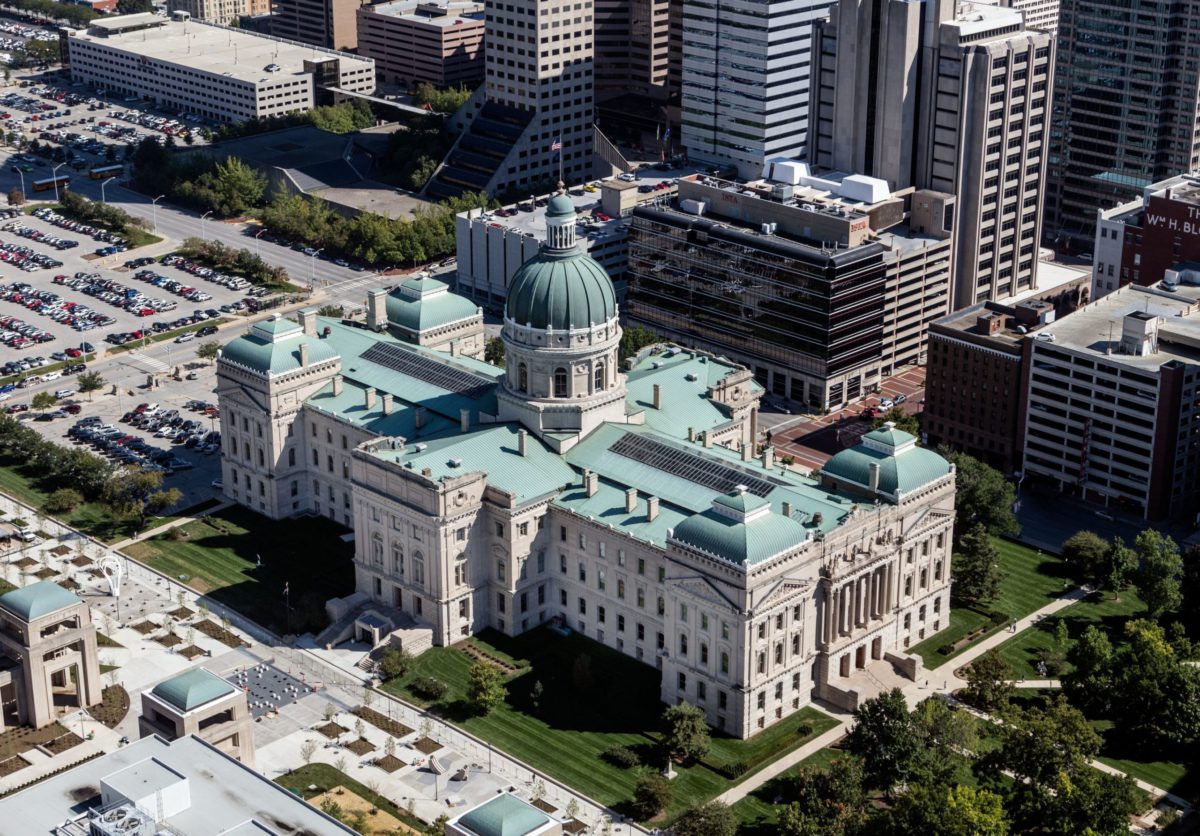 INDIANAPOLIS – The Indiana Legislature voted Tuesday to overturn Republican Governor Eric Holcomb's March veto of HB 1041, a measure that bans transgender girls from competing on girls' K-12 sports teams in the state.
The vote to override the veto means that this law makes Indiana the 8th state to ban trans youth from playing sports in 2022 by legislative action — and the 16th in the country.
"Governor Holcomb was the second governor this year to uphold the dignity of transgender and nonbinary youth, and veto an attempt by lawmakers to write them out of existence. While those young people continue to face unrelenting political attacks, the Indiana legislature voted to override his act of courage and compassion, pushing these marginalized youth even further to the sidelines," said Sam Ames, Director of Advocacy and Government Affairs at The Trevor Project.
"This bill claimed to solve a problem of 'fairness' in school sports in Indiana that didn't exist, but its negative impacts on the mental health and well-being of trans and nonbinary youth — young people who already face disproportionate rates of bullying, depression, and suicide — are very real. To the young people in Indiana watching tonight: you are stronger than they know. We are here for you, we will fight for you, and we are not going anywhere."
In his veto message sent to House Speaker Todd Huston's office, Holcomb said the bill presumed a problem already existed that required the state to intervene and it implied the goals of consistency and fairness in girls' sports were not being met.
"After thorough review, I find no evidence to support either claim even if I support the overall goal," Holcomb wrote.
The Trevor Project's 2022 National Survey on LGBTQ Youth Mental Health found that more than half (53%) of transgender and nonbinary youth seriously considered suicide in the past year, and nearly 1 in 5 attempted suicide. 71% of transgender and nonbinary youth reported that they have experienced discrimination based on their gender identity, and those who have reported significantly higher rates of attempting suicide in the past year compared to those who have not. Further, 83% of transgender and nonbinary youth said that they have worried about transgender people being denied the ability to play sports due to state or local laws.