Mara Keisling to step down as NCTE executive director
Rodrigo Heng-Lehtinen to succeed group's founder this summer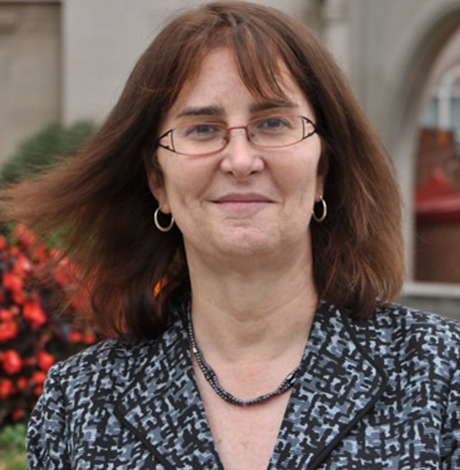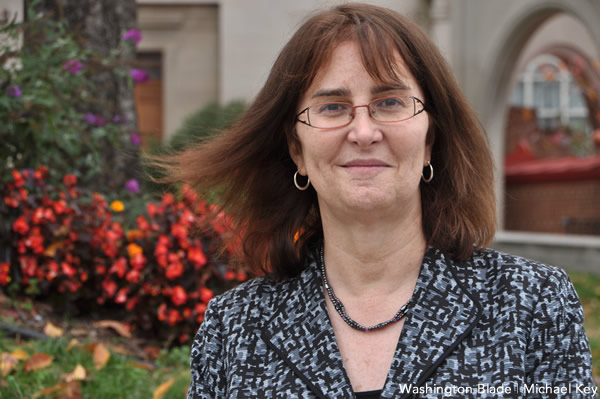 WASHINGTON — The National Center for Transgender Equality on Friday announced long-time executive director Mara Keisling will step down this summer.
The group selected current Deputy Executive Director Rodrigo Heng-Lehtinen, a Latino trans man, to succeed Keisling, who founded NCTE in 2003.
"After nearly two decades at the helm of the National Center for Transgender Equality, I'm excited to have Rodrigo succeed me. Rodrigo is a talented leader and champion committed to the cause of equity and inclusion," said Keisling in a press release on Friday. "Our work is now as important as ever as we look to pass the Equality Act, fight for transgender youth, and end all forms of disrespect, discrimination, and violence that hold transgender people back."
NCTE in 2019 lost more than half of its staff amid contentious union negotiations. Keisling herself has faced allegations of racism.
Heng-Lehtinen has served in his role as NCTE's deputy executive director for nearly two years. And during that time he has led the organization's diversity, equity and inclusion initiatives and helped in its efforts to advance trans rights at the federal and state levels.
"Mara had the vision and the persistence to create this amazing organization," Heng-Lehtinen told the Blade on Friday during a telephone interview. "I think that today a lot of us can take for granted that there is a NCTE, but when Mara created it back in 2003, members of Congress would not take a meeting with her because she was talking about trans rights. Now we are actively working with congressional allies to improve things."
He told the Blade he was proud of the diversity that Keisling brought as a trans woman to the organization and he encourages the inclusion of more diverse voices at all levels as the group moves forward.
"We completely overhauled our hiring process to make it as informed as we could," he said. "And we ended up with a very diverse team. I think that's going to improve our advocacy in messaging and tactics to really improve things for trans people."
Heng-Lehtinen said for him diversity is more than just organizational or political, it's personal.
His mother is former Rep. Ileana Ros-Lehtinen (R-Fla.), the first Cuban American and Latina woman elected to Congress. Heng-Lehtinen said his heritage helped shape him to assume this new role and the challenges ahead.
"Among the immigrant community there is an idea that being trans doesn't happen in the country we come from," he explained. "That it is only in America and that it is only in English."
Heng-Lehtinen, who is bilingual and identifies as biracial because his father is a white American, said while his mother has been very supportive and affirming of his identity, he can understand trans people of color who often have very different experiences from white people in the trans community. Heng-Lehtinen told the Blade that progress on trans issues has been uneven with the white trans community sometimes seeing advances while the trans community of color faces backlash, setbacks and violence.
"As much as we have been advancing on trans rights, when we talk about backlash, some people feel the backlash more than others," Heng-Lehtinen explained. "Some are harmed more than others. This is part of why so many Black and Latina trans women of color are being murdered at record rates. They are in more vulnerable situations to begin with."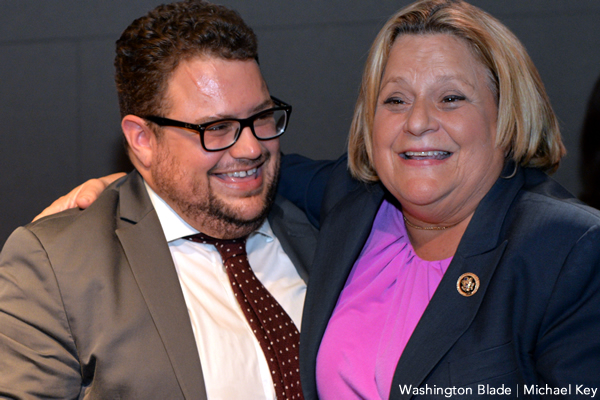 Heng-Lehtinen said he wants to continue Keisling's legislative advocacy work, but wants to collaborate with more organizations of color and local groups that could benefit from NCTE's resources.
"We've excelled with working with government agencies and government officials to get things done," Heng-Lehtinen said. "Where we can improve is in field organizing. The goal is to mobilize people to take action. That's the missing ingredient, motivating everyday people to get involved."
Though he admitted this wasn't going to be achieved overnight, he felt encouraged by his predecessor's successes and by highly visible wins. These include this week's confirmation of Dr. Rachel Levine as assistant secretary of health.
Levine is the first trans person the U.S. Senate has confirmed.
"She's not there to be the trans advisor to the White House," Heng-Lehtinen said of Levine's confirmation. "She is there to end the pandemic that is hurting every single person in the U.S. She was nominated and confirmed not because she's trans, but because of her track record."
Heng-Lehtinen said this is the sort of visibility that will eventually help overcome the backlash against trans rights because "it is about the humanity of trans people." The incoming executive director added he is very appreciative of the legacy Keisling leaves behind, not only in the organization but in his life as a trans person.
"I am grateful because I'm trans," Heng-Lehtinen said. "I was able to update my driver's license fairly easily because of Mara's work. She made that happen."
Biden calls Club Q owners; community grapples with aftermath
Fallout over the shooting continues as anger mounts at what many in the LGBTQ+ community see as a resurgence of anti-LGBTQ+ hate speech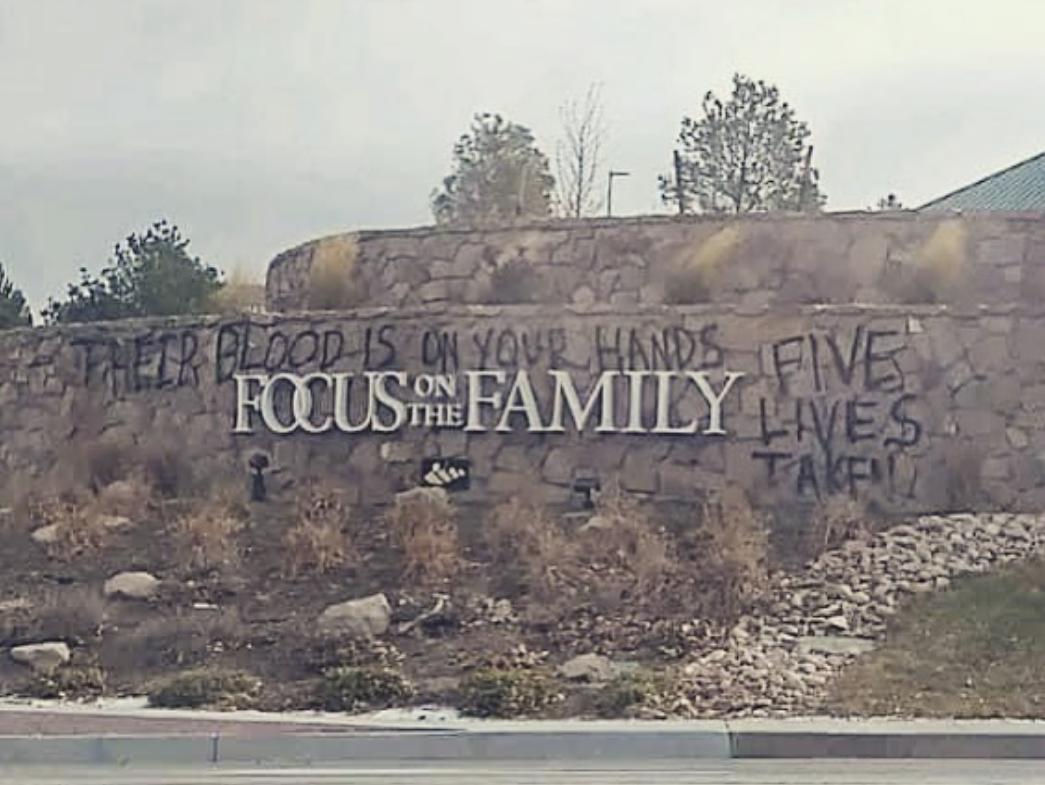 COLORADO SPRINGS – As the LGBTQ+ community continues to mourn the loss of the five people killed in last weekend's mass shooting, focus is now shifting to a reflection of anti-LGBTQ sentiment that has evolved from prejudice to incitement according to Nic Grzecka a co-owner of Club Q.
In an interview with the Associated Press, one of his first since the chaos of the aftermath created by the mass-shooting, Grzecka said he believes the targeting of a drag queen event is connected to the art form being cast in a false light in recent months by right-wing activists and politicians who complain about the "sexualization" or "grooming" of children.
Even though general acceptance of the LGBTQ community has grown, this new dynamic has fostered a dangerous climate, he said.
"It's different to walk down the street holding my boyfriend's hand and getting spit at (as opposed to) a politician relating a drag queen to a groomer of their children," Grzecka said. "I would rather be spit on in the street than the hate get as bad as where we are today."
On Thursday, President Joe Biden spending the Thanksgiving holiday with the First Lady and family members in Nantucket, Massachusetts, called Grzecka and Club Q co-owner Matthew Haynes.
The President and the First Lady offered condolences and reiterated their support for the community as well as their commitment to fighting back against hate and gun violence. They also thanked the two men for the 'incredible contributions they have made and will continue to make to Colorado Springs.'
The president told reporters enroute to Nantucket, reflecting on the mass-shooting at the LGBTQ+ club and then another mass-shooting Tuesday, at a Wal-Mart store when a night manager opened fire in a breakroom in Chesapeake, Va., killing six, and wounding at least half a dozen more, said he has plans to support a bill banning assault rifles during the lame-duck session before the next Congress is seated in January.
"I'm going to do it whenever — I got to make that assessment as I get in and start counting the votes," Biden said
As the memorial outside Club Q grows, more attention is now being focused on the needs of the survivors and others in the LGBTQ + community in Colorado Springs affected by the mass-shooting.
An annual 'Friendsgiving' feast for the members of the LGBTQ+ community unable to spend time with relatives because of their being LGBTQ+ and which was normally held by the owners and staff of Club Q was shifted to a community dinner at the Colorado Springs MCC Church.
In an Instagram post, earlier in the week, Grzecka thanked Colorado Governor Jared Polis, state Attorney General Phil Weiser, Colorado Springs Police Chief Adrian Vasquez and city councilmember Nancy Henjum whose district the LGBTQ+ club is located, "for your hard work to ensure there was a Crisis Center to service the Club Q and Colorado Springs community during the holiday."
Fallout over the shooting continues as anger mounts at what many in the LGBTQ+ community see as targeted hate amplified by a resurgence of anti-LGBTQ+ hate speech online and by right-wing media outlets and far-right figures such as Fox host Tucker Carlson.
Colorado Springs is also home to Focus on the Family, one of the largest anti-LGBTQ+ groups in the United States. The Christian ministry group has opposed same-sex marriage, LGBTQ+ service in any branch of the U.S. armed forces and continues to advocate for the discredited practice of conversion therapy.
Late Thursday person or persons unknown vandalized the sign at the main entrance to the group's headquarters complex. "We went out there to investigate if there was a crime that took place," Colorado Springs Police Department spokesperson Sgt. Jason Ledbetter told the Gazette regarding the overnight incident. "There is no suspect information at this time."
In a Instagram post, Club Q owner Grzecka displayed a picture of the vandalized sign with graffiti spray painted in black reading; "Their blood is on your hands five lives taken."
In his message accompanying the picture, Grzecka noted:
Focus on the Family moved to our city in the 90's, was a large group behind pushing through amendment 2 along with Colorado for family matters. People such as Dr. James Dobson and Will Perkins have spread a nasty, false and hurtful narrative about our LGBT community.
Amendment 2 was passed in 1992, and Colorado Springs ( El Paso county) were the votes to pass the amendment, the same amendment that gave our city the nickname "hate city USA"
Words have consequences and your continuous false narrative about the lgbt community has consequences,
@focusonthefamily this message added to your sign has more truth to it than you may actually be able to understand.
This is not vandalism this is not an attack on Christian's. This message is just that a message that was delivered in a way to ensure you receive it.
@cityofcos, Mayor Suthers when can we meet to discuss how this type of Anti Gay speech, is coming from our own backyard.
The Gazette also reported that people from around the nation are holding in-person and online fundraisers for victims and families of the Club Q mass shooting.
While the state has an official online donation site, the Colorado Healing Fund, a private online drive, also has become one of the largest appeals.
Good Judy Garage in Denver, an LGBTQ business, raised $25,000 in two hours after starting a GoFundMe drive on Sunday. The initial goal was upped to $50,000 and now is at $750,000, as donations continue to pour in. As of Friday, the amount collected was $761,707 raised.
Link to the GoFundMe: https://www.gofundme.com/f/support-for-the-club-q-families-and-survivors.
Focus on the Family headquarters sign vandalized in wake of Club Q shooting https://t.co/VZc3HQTKEy

— KKTV 11 News (@KKTV11News) November 25, 2022