March 30, 2021 at 12:59 pm PDT | by Brody Levesque
Equality California's Zbur announces run for the Assembly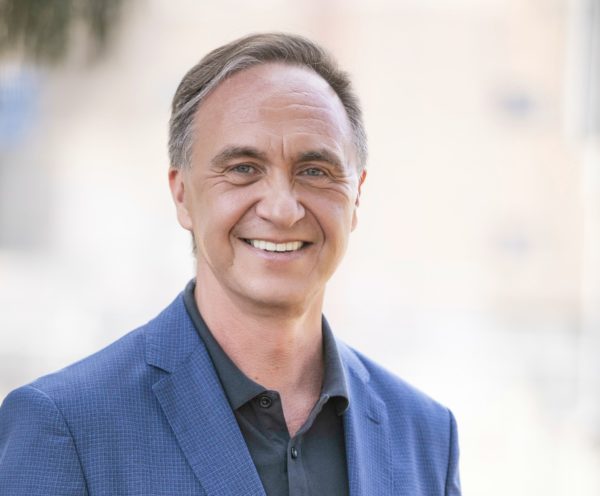 LOS ANGELES – In 2014, Rick Zbur left his Los Angeles area law firm to become the Executive Director of Equality California, (EQCA) the nation's largest statewide LGBTQ+ civil rights organization. Tuesday, March 30, some seven years later he officially entered the race for California's 50th State Assembly District.
Zbur took over EQCA at a time when the only clear cut victory in the battle for LGBTQ+ rights had been the dismantling of the "Don't Ask- Don't Tell" policy which had barred open military service by gay and lesbians although still without a clear path forward for Trans Americans to serve openly.
In 2017, EQCA along with then California Attorney General Xavier Becerra were plaintiffs in the case, Stockman v. Trump. Alongside the National Center for Lesbian Rights (NCLR) and GLBTQ Legal Advocates and Defenders (GLAD) they sued the Trump administration representing the four active-duty Californian transgender service members, and three transgender people who hope to enlist in the U.S. military to end the discriminatory bad.
Earlier this year President Joe Biden signed an executive order ending the ban and clearing a path forward for Trans military service.
Federal marriage equality came in the first year of his term as Executive Director with the U. S. Supreme Court decision on June 26, 2015, the Obergefell v. Hodges decision which occurred on the second anniversary of the United States v. Windsor ruling that struck down Section 3 of the Defense of Marriage Act (DOMA), which denied federal recognition to same-sex marriages, as being unconstitutional. (Previously in 2013, the SCOTUS decision Perry v. Hollingsworth legalized same-sex marriage in the state of California.)
Working closely with the legislative leadership, and in close consultation with the LGBTQ Legislative Caucus, mobilizing the membership of EQ California, Zbur pushed through passage and signature into law major legislation that had impact on the Golden State's diverse LGBTQ population.
Zbur has also pushed hard for intersectional legislative efforts in areas including gun law reform, immigration, and especial racial justice issues.
Zbur's significant accomplishments in shepherding through critical legislative included AB 2943, which made California the first state in the nation to ban the widely discredited practices of "conversion therapy" or "reparative therapy," from being performed on both children and adults. Senate Bill 239, which modernizes the outdated HIV criminalization laws in California, and then SB 159 which authorizes pharmacists to furnish pre-exposure prophylaxis (PrEP) and post-exposure prophylaxis (PEP) to patients without a physician prescription.
In making his announcement, Zbur also indicated he will withdraw from the race for Los Angeles City Attorney in order to run for Assembly. He enters the race as the first declared candidate with a significant cash advantage — as of his most recent campaign filing on December 31, Zbur had $202,632 on hand, which can be moved from the City Attorney Committee to the Assembly Committee.
Zbur launched his campaign for Assembly by releasing the following statement:
"Last September, my beautiful sister Jackie lost her three-year battle with ALS. She was one of the bright lights of our world and one of the most important people in my life. Watching her fight this truly horrendous disease — both physically and financially, spending her entire life's savings on her care — broke my heart and devastated my entire family. I'm glad that she's finally at peace, but losing her was unbelievably painful. Too many families in our community, throughout California and around the world have endured similar pain over the last year — too many empty chairs at kitchen tables, too many empty nightstands on the other side of the bed.
"Since Jackie passed, I've thought long and hard about the next phase of my life — how I can make the greatest impact on the toughest issues our communities face: healthcare, the environment, civil rights and economic inequality. After many conversations with my family, friends and community leaders, I've decided to run for Assembly District 50, and I can't wait to get to work.
"I'm running to represent the people of California's 50th Assembly District because during this unprecedentedly difficult time, our communities need bold, progressive leadership, an unyielding commitment to equality and an unbending resolve to achieve racial, gender, economic, environmental, educational and health equity and justice for all. I'm running to make sure someday, no one else has to go through what my sister Jackie did — to fix our broken social safety net for the most vulnerable members of our communities. I know that together, we can build a brighter future for our children and for generations to come."
A campaign statement noted that Zbur grew up in a rural farming community in the Texas Rio Grande Valley, the same area that his mother Erlinda Chavez and her family lived for generations. On the farm, his parents taught him the values of hard work, commitment to family and service to community. He and his siblings worked before and after school on the family farm and helped care for their grandparents.
He ultimately became the first person from his rural community to attend an Ivy League university. After graduating from Yale College and Harvard Law School, Rick moved to Los Angeles in 1985 and joined Latham & Watkins, one of the nation's most respected law firms. There he practiced law for over 25 years, became the firm's first openly gay partner in 1994 and was recognized as one of California's leading environmental and government law attorneys.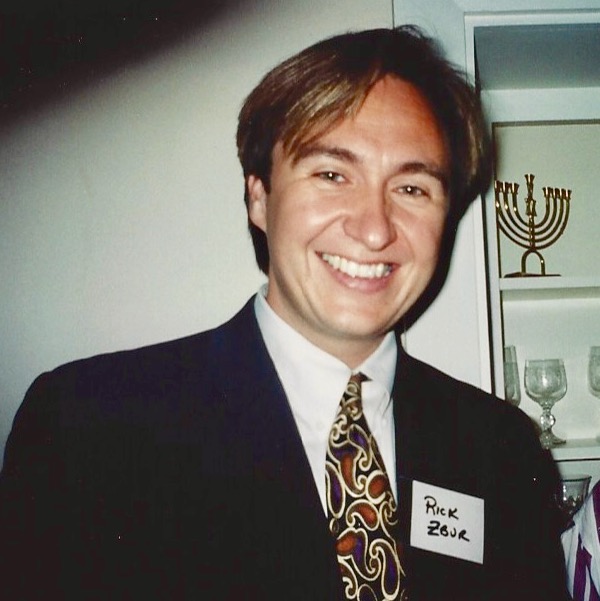 Zbur saw hundreds of his friends become ill during the initial years of the AIDS crisis, which motivated him to become an AIDS activist at a time when the federal government was failing to act. He worked to help elect public officials including former President Bill Clinton and former U.S. Senator Barbara Boxer as a part of that effort.
In addition to his work as an environmental lawyer, served on the Board of the California League of Conservation Voters for over 20 years — as president for six of those years. As board president, Rick helped shape the organization's priorities to address environmental justice and a focus on vulnerable communities that are hardest hit by pollution, and to advance sustainable housing and green job programs to address climate change.
The California Legislative LGBTQ Caucus also released the following statement with their endorsement of Zbur's campaign:
"LA County has had a rich history of strong LGBTQ+ representation in the Legislature for decades — from Sheila Kuehl and Jackie Goldberg to John Pérez and Ricardo Lara. Unfortunately, today there is not a single openly LGBTQ legislator representing the nation's largest county. The California Legislature should reflect the dynamic mosaic of California's population — the people we serve. We also need more bold LGBTQ+ leaders who are ready to take on California's toughest issues and deliver results for our communities. For these reasons and so many others we are proud to support Rick Chavez Zbur in his run for California's 50th Assembly District."