Tidal wave of anti-Trans laws has legal advocates headed to court
We are in a full blown political crisis, and trans kids and their families are suffering unimaginable harms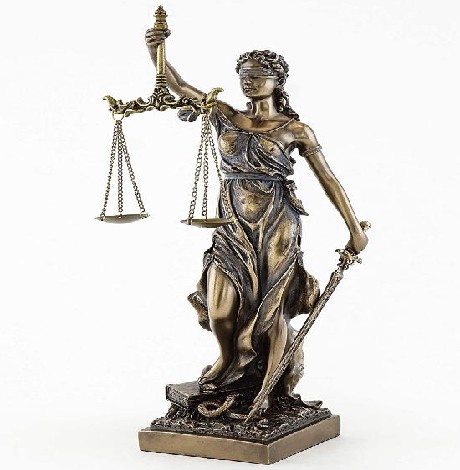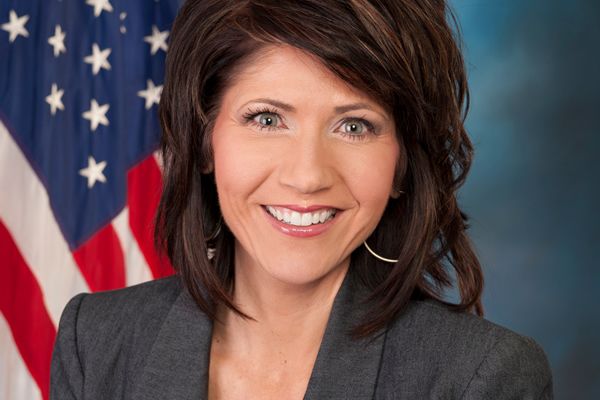 WASHINGTON – The unprecedented onslaught in state legislatures of measures against transgender youth, including several signed into law in recent days by governors, has left the LGBTQ community reeling and preparing new lawsuits to challenge the restrictions.
Many of the bills would essentially bar transgender girls from participating in school sports, including measures recently signed into law in Tennessee and Arkansas. Although South Dakota Gov. Kristi Noem initially issued a partial veto to legislation that would ban transgender kids in sports, she signed two executive orders this week to that effect after outcry from the social conservative base.
"Only girls should play girls' sports," Noem said in a statement. "Given the legislature's failure to accept my proposed revisions to HB 1217, I am immediately signing two executive orders to address this issue: One to protect fairness in K-12 athletics, and another to do so in college athletics."
Arkansas Gov. Asa Hutchison also signed SB289 into law on Monday, which is broad legislation that would allow medical practitioners to decline to offer a procedure if they have a religious exemption. The bill appears aimed at abortions and transition-related care, including gender reassignment surgery, although critics say it would also allow a physician to override patient's directives on end of life care or pharmacies to refuse to fill prescriptions for birth control, PrEP and other antiretrovirals.
In West Virginia, the House has passed HB 3293, a similar bill aimed at banning transgender youth from sports. (According to a 2017 study from the Williams Institute at the University of California, Los Angeles, the state has the highest percentage of transgender teens in the nation. An estimated 1.04 percent of West Virginians in that age range identify as transgender, compared to the national percentage of .73 percent.)
Meanwhile in Alabama, the House has passed HB 391, which would prohibit transgender girls from participating in sports, and HB1, would prohibit medical practitioners from providing transition-related care to transgender youth. The Senate has passed SB 10, which would similarly restrict transition-related care.
Taking a more traditional route to express animus toward transgender people, the Tennessee House on Monday passed HB 1182, a bill aiming to prevent transgender people from using restrooms consistent with their gender identity. It would require businesses that allow transgender people to use the appropriate restroom to post signage indicating that policy.
Other anti-transgender bills the Tennessee Legislature is considering: another bathroom bill, a medical refusal bill, and an anti-LGBTQ parental notification bill. Yet another bill, HB 800/SB 1216, would prevent schools from using teaching materials "that promote, normalize, support, or address lesbian, gay, bisexual, or transgender (LGBT) issues or lifestyles."
All of these measures follow the law Mississippi Gov. Tate Reeves signed earlier this year barring transgender youth from participating in athletics and a similar anti-trans sports bill Idaho Gov. Brad Little quietly signed last year at the height of the coronavirus. A federal judge has since blocked Idaho from implementing its law, although that litigation is now pending before the U.S. Ninth Circuit Court of Appeals.
Unlike recent years, when LGBTQ advocates were successful in thwarting anti-transgender legislation from becoming law or stirring up a national outcry — such as with House Bill 2 in North Carolina, which was met with economic boycott and eventual revision of the law — that hasn't been the case with the latest wave of bills.
Rodrigo Heng-Lehtinen, deputy executive director of the National Center for Transgender Equality, said following the same guide book would be the best strategy for transgender advocates to pursue against the latest of wave of legislation.
"These legislative efforts around the country are putting transgender young people at risk. They would deny them live-saving, appropriate health care or the ability to participate in school sports not because it's good public policy but because politicians believe that it will bring them more power," Heng-Lehtinen said. "While these discriminatory attacks have grown, they are not new. Politicians have been targeting transgender people and other members of the LGBTQ community for years. And those attacks are often a direct backlash to progress we've made in other areas. We must continue to tell our stories and refuse to allow bullies to push us away from living our lives as who we are."
One explanation for why the latest round of anti-trans bills have met with more success than in previous years is because third parties that spoke out against them before, such as the business community and sports groups, are absent from the conversation this time. The National Collegiate Athletic Association, for example, has been silent on the anti-trans sports bills and has refused to withdraw competitions in states with the laws.
That may be a reflection of the polling. Unlike other LGBTQ issues, where a majority of the American public supports LGBTQ rights, surveys have found that isn't the case with transgender kids in sports.
For its part, the White House has sent signals indicating President Biden's opposition to the legislation. White House Press Secretary Jen Psaki indicated to the Washington Blade anti-trans measures are an illegal form of sex discrimination and Biden issued the first-ever presidential proclamation on the Transgender Day of Visibility, which states transgender people have support in sports and schools.
Gillian Branstetter, a transgender advocate and spokesperson for the National Women's Law Center, conceded anti-trans forces may have succeeded in getting governors to sign these measures into law, but predicted they'll soon meet their end in court.
"The introduction of these bills alone represents a visceral harm to transgender youth, who remain among the most vulnerable children in our country today," Branstetter said. "But a governor's signature marks the beginning of a fight, not the end of one. Broadly speaking, these bills are poorly drafted, discriminatory, and unconstitutional — ask Gov. Brad Little how long they'll last in court. Hateful amateurs have written these bills; transgender professionals will defeat them handily.
Although the litigation against these measures hasn't been filed in court (with the exception of the lawsuit against the Idaho ban), transgender advocates are expecting them shortly and are prepared to file other lawsuits should governors sign the measures.
Chase Strangio, deputy director for trans justice with the ACLU's LGBTQ & HIV Project, said he expects courts to shut down the new anti-trans laws.
"Courts have been consistent and clear that federal law protects transgender people from discrimination in education and health care," Strangio said. "Any bans on healthcare for young people that go into effect will be challenged immediately. We are prepping lawsuits along with partner organizations and urge states considering these bills to avoid the devastating harms they will cause and the inevitable and costly litigation they will invite."
Strangio added one issue with litigation is "the truth is that there are very few openly trans athletes competing" who have standing to sue in court and encouraged transgender athletes who are barred from competing to contact legal advocates.
Shannon Minter, legal director for the National Center for Lesbian Rights, said the organization has been prepared since last year to file with GLBTQ Advocates & Defenders and the Southern Poverty Law Center a lawsuit against the Alabama medical refusal legislation should it become law.
"We are evaluating potential challenges to sports bans, and I know the ACLU and Lambda are as well," Minter said. "These cases take a lot of resources, but we are committed to fighting these attacks on trans kids with all the tools we have, including litigation."
Minter, however, said traditional allies need to speak out more loudly as they have in the past and create a "grassroots campaign of LGBTQ people and allies, similar to the level of engagement we saw around marriage, to educate the public and legislators about the humanity of trans people."
"We are in a full blown political crisis, and trans kids and their families are suffering unimaginable harms," Minter said, "We need to hear from supportive elected officials, businesses, faith leaders, medical professionals and parents. I am more concerned about the health and well-being of trans kids than I have ever been in my 30 plus years of advocacy. These new attacks on trans kids are not simply politics as usual. These are the type of extreme measures-banning a group of children from school activities and healthcare — that historically have been used by right-wing governments and that have led to horrendous human rights abuses against politically and socially vulnerable groups."
Nonprofit leader aims to be 1st Out Santa Cruz County Supervisor
"I think it would send a really strong message to our county and region for a first openly LGBTQ supervisor in Santa Cruz County"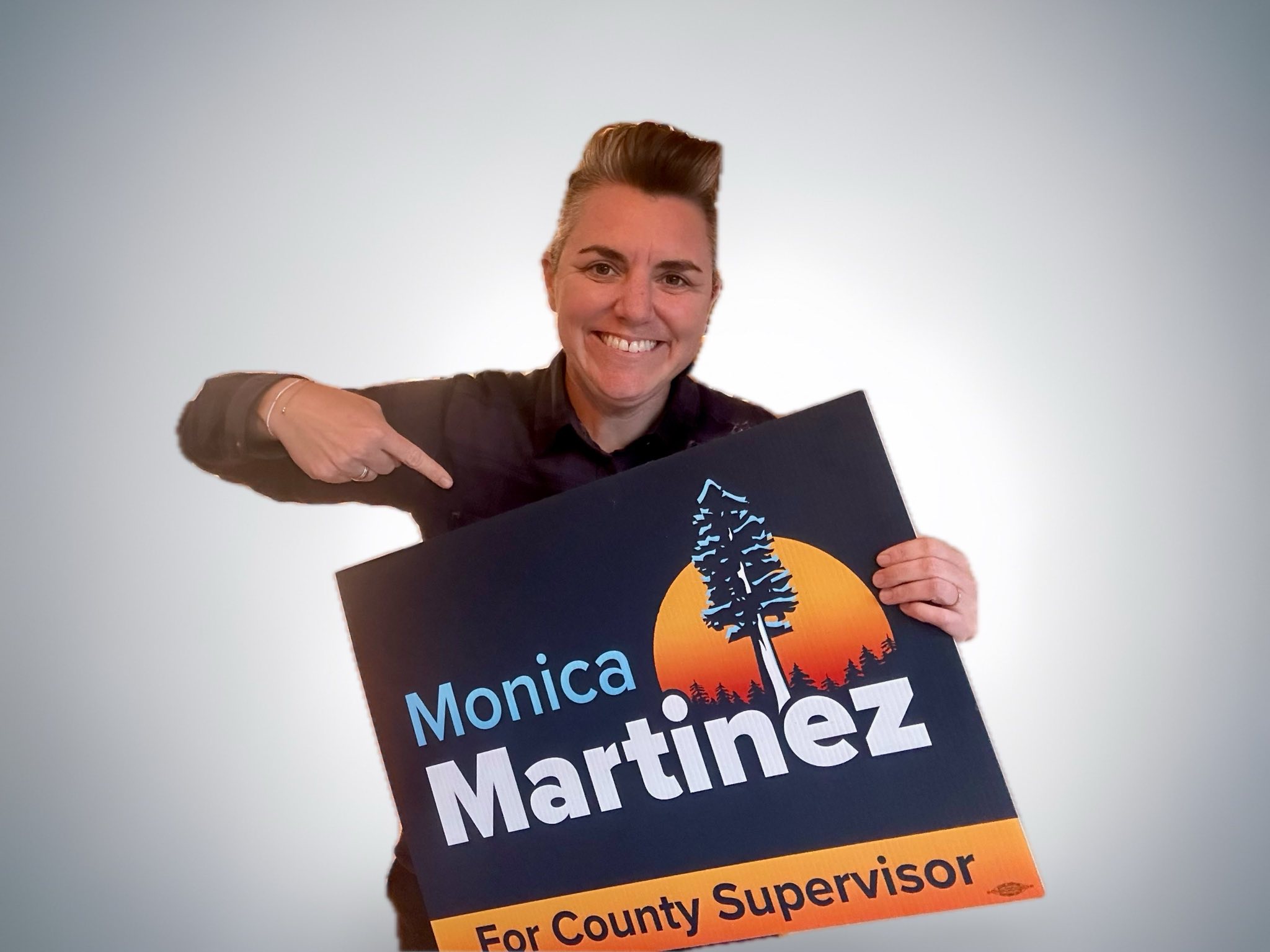 By Matthew S. Bajko, Assistant Editor | FELTON, Calif. – Despite its reputation as a coastal liberal bastion, Santa Cruz County has yet to see an LGBTQ leader elected to its Board of Supervisors. Recent elections have seen the out candidate running for a seat on the countywide governing body come up short.
Nonprofit executive and queer mom Monica Martinez is aiming to break through that pink political glass ceiling with her bid for the board's open District 5 seat. With another local leader opting against entering the race and instead endorsing Martinez, she is aiming to win the seat outright on the 2024 primary ballot.
"I don't want to take anything for granted," Martinez, 41, told the Bay Area Reporter about the campaign. "Certainly, my goal is to win in March and avoid a runoff in November."
If she does win the race for a four-year term, Martinez will be the first woman elected to the District 5 seat; she told the B.A.R. a woman was appointed to it in 1979 and served two years. She would also be the first woman to serve on the county board since 2012 and the first elected since 2008.
"I am ready to work as hard as I can all the way through the election because diverse candidates like myself, we don't have the privilege of walking into these seats," said Martinez. "I am ready to work hard to understand the needs of our district so I can represent it well as a supervisor."
Last June Supervisor Bruce McPherson announced he would retire at the end of his third term rather than run for reelection next year. It opened the door for Martinez, CEO of the county's largest health and human services nonprofit, Encompass Community Services, to seek the seat that covers the northern section of the city of Santa Cruz and Scotts Valley.
The fifth supervisorial district also includes the San Lorenzo Valley and its communities of Ben Lomond, Boulder Creek, and Felton, where Martinez resides. Most of it is unincorporated, with the county board providing services and governance.
"We haven't had a representative who has lived in San Lorenzo Valley since 2002, even though we make up 60% of voters," said Martinez. "Because we are unincorporated, we don't get another elected voice."
Two other candidates in the race, Christopher Bradford and Theresa Bond, have been focused on water issues in the district, while Tom Decker, who works for a company that builds accessory dwelling units, pulled papers last month to run. Santa Cruz County Sheriff Jim Hart ruled out also vying for the seat and endorsed Martinez in late October.
Last month, statewide LGBTQ advocacy organization Equality California endorsed Martinez along with several other out supervisor candidates on March ballots across the state, as the B.A.R. previously reported. She told the B.A.R. it is time for Santa Cruz County's board to have LGBTQ representation.
"I think Santa Cruz does have a reputation of being very progressive. However, this has been a glass ceiling that hasn't been broken yet," said Martinez. "I think it is an important voice that has been missing from the county board."
Becoming the first out supervisor from the board's most conservative leaning district would also be significant, she noted. Particularly at a time when attacks against LGBTQ rights have broken out across the Golden State, added Martinez.
"I think it would send a really strong message to our county and region if the first openly LGBTQ supervisor in Santa Cruz County came from the fifth district," she said. "I think it would be a really significant change and signal support for the values of inclusion and acceptance in our entire county, including in this district."
First-time candidate
A first-time candidate for public office, her candidacy is already an example of how far the LGBTQ community has come in her lifetime, said Martinez. She never imagined in her childhood that she would seek to be elected one day.
"Originally being from Bakersfield, I just never thought as an out LGBTQ woman who is Latinx that I would be electable," she said. "I have dedicated my life to public service and have been serving those in need in our community for my entire career. Over the last decade a lot has changed in what is valued in elected representation. My lived experience could be an asset; I could really help advance policy in our community."
Born and raised in Bakersfield at the southernmost end of California's Central Valley, Martinez grew up in a union household. Her father is a retired Kern County fire captain, while her mother is a retired public elementary school teacher.
Looking for a more welcoming environment post high school, Martinez enrolled at Cal Poly in San Luis Obispo along the state's Central Coast. As she worked toward earning her B.A. in political science, Martinez landed a summer job after her freshman year with the YMCA of San Francisco at its Camp Jones Gulch in the Santa Cruz Mountains.
Nineteen and not wanting to return to her hometown during her break between semesters, Martinez told the B.A.R. the camp was "a beacon" for her where she met like-minded, accepting people in the other employees.
"I met the first lesbians I'd ever met there. They took me to my first Pride in San Francisco. This was in 2001," she recalled. "I continued to work there for another five years during the summers."
She also noted that she hasn't missed Hardly Strictly Bluegrass, the free annual music festival held in San Francisco's Golden Gate Park, in 15 years. (It was held virtually during the first two years of the COVID pandemic.)
"I love it. I love music," said Martinez, who had just visited the city's LGBTQ Castro district for the first time since the start of the health crisis in 2020 when she spoke with the B.A.R. by phone in mid-November.
After Martinez earned a master's in public administration at the University of Southern California, she worked to provide services to homeless women living on Los Angeles' Skid Row. In 2010, the nonprofit Housing Matters of Santa Cruz County hired her as its executive director.
She co-founded the 180/180 Initiative, a community partnership aimed at helping to house homeless individuals in the county. By 2014, Martinez had taken over the leadership of Encompass Community Services.
Martinez is a co-parent with her two children's other mom, from whom she is separated. Because the couple adopted them out of the foster care system, Martinez is keeping their identities private, though she did tell the B.A.R. they are elementary school students ages 8 and 9 who are not biological siblings.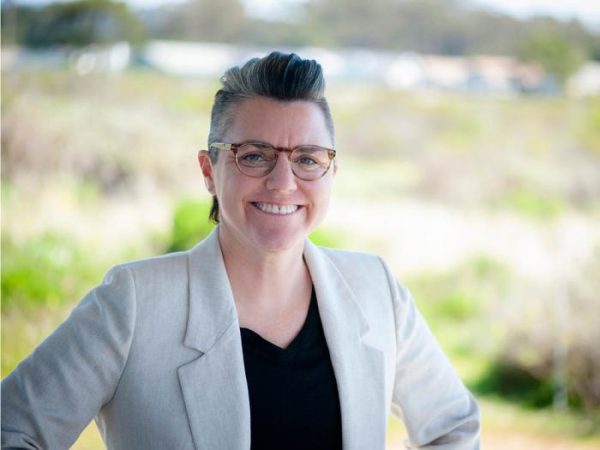 She and her family had to evacuate their home during the CZU Lightning Complex Fire that tore through the Santa Cruz Mountains in August 2020. They were able to return after being displaced for a month.
"We were fortunate to have a home to come home to," said Martinez.
That experience, and navigating the COVID pandemic as a parent working from home, provided her a unique perspective that she now wants to bring to the county board. In addition to knowing the inner workings of the county government due to her nonprofit work, Martinez has also chaired the Santa Cruz County Parks and Recreation Commission and serves on the executive committee of the Santa Cruz County Health Improvement Partnership.
"Given my experience navigating public services and county funding, I feel like I have a lot to offer," she said. "I won't be green in the job because I have been navigating these systems professionally my whole career. I feel really ready and that this is a natural next step for my career."
Should she be able to secure the supervisor seat in the March 5 primary, it would allow Martinez to help usher in a new executive director at her agency before she is sworn into the supervisor seat next December ahead of the board's first meeting in January 2025.
"The real reason I want to win in March is I run a large human services organization. If I have time to transition out of the role and support the organization in hiring and training a person during that time period, it will be good for the organization and the services we deliver in our county," said Martinez. "I'd much rather have time to do that from March to January rather than have to campaign."
To learn more about her candidacy, visit her website at martinezforsupervisor.com.
EQCA endorses out Santa Cruz council candidate
Another candidate looking to make political history in Santa Cruz County next year also picked up the support recently of EQCA. Joe Thompson is aiming to become the first nonbinary individual elected to the Santa Cruz City Council.
A former union organizer at Starbucks, Thompson came up short last year in their bid for a state Assembly seat. Thompson is now running for the District 5 council seat in Santa Cruz, as is former assistant city manager Susie O'Hara.
It includes the Pogonip open space area and the majority of the UC Santa Cruz campus, plus the city's Upper West Side and Harvey West Park areas. (The coastal enclave is transitioning to having six district-based council seats plus an elected mayor, which began with the 2022 elections for two of the seats and a new mayor.)
Like the county's supervisor races, the council race will be on the 2024 primary ballot. With just two candidates in the race, it is likely one of them will receive more than 50% of the vote come March 5 to win it outright and avoid a runoff race on the November ballot next year.
According to a map of LGBTQ elected officials maintained by the LGBTQ Victory Fund, there are no out members currently on the City Council in Santa Cruz. Former lesbian councilmember Donna Meyers left in 2022 after serving one four-year term, which included her becoming the city's first lesbian mayor when she held the former ceremonial role in 2021.
**************************************************************************************
The preceding article was previously published by the Bay Area Reporter and is republished with permission.
Help keep the Bay Area Reporter going in these tough times. To support local, independent, LGBTQ journalism, consider becoming a BAR member.