April 5, 2021 at 3:29 pm PDT | by Brody Levesque
Justice Department to Federal agencies; LGBTQ students protected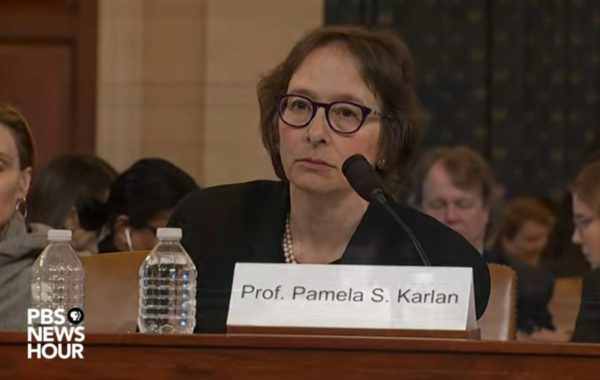 WASHINGTON – In a memorandum released on March 26 to all Federal agencies, Deputy Assistant Attorney General Pamela S. Karlan of the U.S. Justice Department's Civil Rights Division, wrote that LGBTQ students are protected from discrimination under U.S. civil rights laws.
Karlan, said that based on the U.S. Supreme Court's decision in Bostock v. Clayton County, the 1972 education civil rights law known as Title IX should be read as including LGBTQ students. reversing the Trump administration guidance that limited the impact of a landmark Supreme Court decision last year extending employment discrimination protections to LGBT workers.
"After considering the text of Title IX, Supreme Court caselaw, and developing jurisprudence in this area, the Division has determined that the best reading of Title IX's prohibition on discrimination 'on the basis of sex' is that it includes discrimination on the basis of gender identity and sexual orientation," Karlan wrote in the memo.
Title IX prohibits discrimination "on the basis of sex" in educational institutions that receive federal funding.
The court ruled 6-3 last year that the language in Title VII of the 1964 Civil Rights Act prohibiting employment discrimination based on "sex" covered workers' gender identity and sexual orientation.
Karlan, who was named principal deputy assistant attorney general by the Biden administration in February, argued the case on behalf of Gerald Bostock, who was fired from his job with Clayton County after discussing his involvement with a gay softball league.
Bostock spoke with the Blade hours after the Supreme Court in a 6-3 ruling said Title VII of the Civil Rights Act of 1964 bans employment discrimination based on sexual orientation and gender identity.
In October of 2019, the High Court heard oral arguments in Bostock's case and two others brought by Aimee Stephens, a transgender woman who alleged she was fired from her job as the director of a Michigan funeral home in 2013 after she announced her transition, and Don Zarda, a skydiver who claimed the New York company for which he worked terminated him in 2010 because of his sexual orientation. The Supreme Court consolidated the three cases into one.
Additional reporting on Bostock v. Clayton County by Michael K. Lavers, International News Editor for the Blade.