April 7, 2021 at 11:27 am PDT | by Brody Levesque
NC Republican lawmakers introduce bill to ban treatment for trans people under 21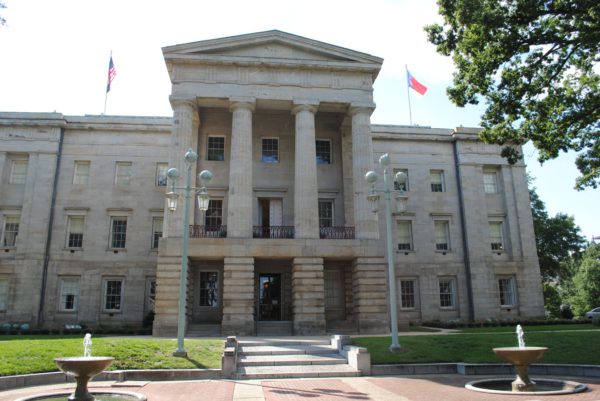 RALEIGH, N.C. – A trio of Republican lawmakers introduced legislation Monday, that if passed, would prevent healthcare providers from providing medical care for transgender residents under the age of 21.
The measure, bars doctors from providing gender confirming hormone treatment, puberty blockers or surgery.
Senate Bill 514 would also compel state employees to immediately notify parents in writing if their child displays "gender nonconformity" or expresses a desire to be treated in a way that is incompatible with the gender they were assigned at birth.
LGBTQ advocates fear the bill would out people under 21 who tell state workers that they may be transgender, the Associated Press reported.
There has been a series of legislation in state houses around the country aimed at barring medical care for trans-youth. Those bills however, are aimed at minors where the proposed N.C. Senate Bill 514 would instead classify adults between the ages of 18 and 21 as minors under the "Youth Health Protection Act."
"Transgender youth have the best chance to thrive when they are supported and affirmed, not singled out and denied critical care that is backed by virtually every leading health authority," said a statement from the Rev. Jasmine Beach-Ferrara, executive director of the Campaign for Southern Equality, adding that "a person's gender identity shouldn't limit their ability to access health care or be treated with dignity and respect."
The Associated Press also reported that Republican state Sen. Ralph Hise, who represents portions of western North Carolina and wrote the bill, did not immediately respond to a request for comment. GOP Sens. Warren Daniel and Norman Sanderson, who represent western and coastal areas of the state, respectively, also support the proposal.