Russian LGBTQ asylum seekers stranded in Guam
Lesbian, ex-wife arrived in U.S. territory in 2015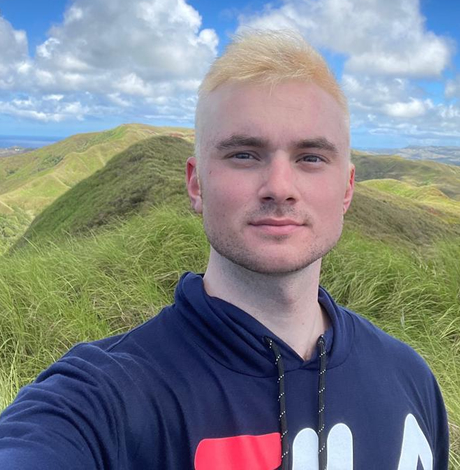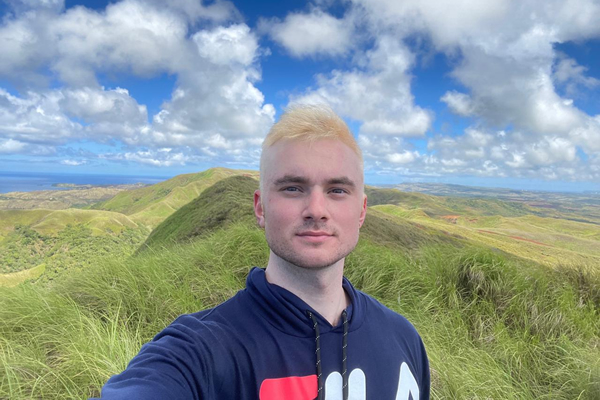 HAGATNA, Guam — Egor is a gay man who grew up in a village near Russia's Ural Mountains.
Military service in Russia is compulsory, and Egor was studying in the city of Nizhny Novgorod in 2018 when recruiters told him to enlist. Egor, who asked the Blade not to publish his last name, said officials sent him to a mental hospital after he failed a psychological exam.
"They realized I was gay because I dyed my hair, I wear makeup and stuff like that, plus I have earrings," said Egor.
Egor told the Blade he did not go to the hospital, and the military began to look for him after he fled the city. Egor flew to Guam in May 2019 and asked for asylum at the island's Antonio B. Won Pat International Airport.
"I knew I could go here and apply for asylum at the international airport in Guam," Egor told the Blade during a telephone interview from Guam. "That's what I did pretty much."
Guam is a U.S. territory in the western Pacific Ocean that is at the southern end of the Mariana Islands.
Egor is one of the upwards of 300 Russian asylum seekers in Guam. They cannot leave the island until their cases are decided.
Russian citizens until 2020 were able to travel to Guam without a visa. Egor and other Russian LGBTQ asylum seekers with whom the Blade has spoken took advantage of this visa-free travel to flee their homeland.
Marina, who also asked the Blade not to publish her last name, and her then-girlfriend, Julia Mavrodieva, arrived in Guam on Nov. 21, 2015, with their child.
Marina on March 24 told the Blade during a telephone interview that harassment and threats prompted her and Mavrodieva to leave their home in Ufa near the Ural Mountains. Marina said she and Mavrodieva decided to flee the country over concerns that officials would take their child away from them because they are lesbians.
"LGBT is not good there and also it's the law in Russia that I cannot show my daughter our relationship," said Marina. "If the government knows that I have an LGBT family, like two women and a child, they can take my daughter away."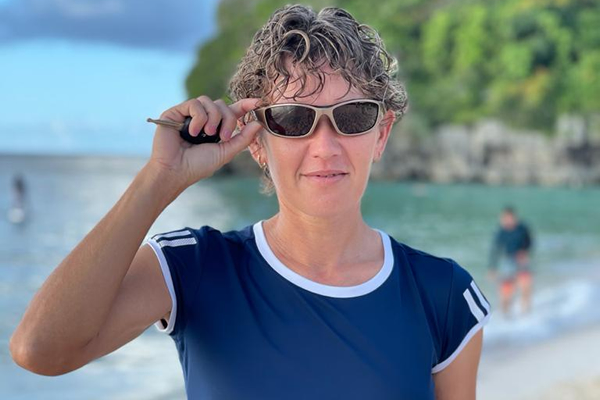 Mavrodieva echoed Marina in a separate telephone interview.
"That's when we thought if we're not going to leave now, they're just going to take the child away for sure," said Mavrodieva. "It's just a matter of time when they decide to do this."
Mavrodieva and Marina applied for asylum as a family after they legally married in Guam on Dec. 4, 2015.
The women worked with a Russian-speaking paralegal in California who helped them with their Form I-589, a formal application for asylum. Mavrodieva said they did not speak with him for seven months, but he told them in July 2016 that U.S. Customs and Immigration Services had accepted and processed it.
The women divorced in July 2019. Marina and her child had their asylum interview a month later, but Mavrodieva is still awaiting hers because she had to file her own asylum application after the divorce.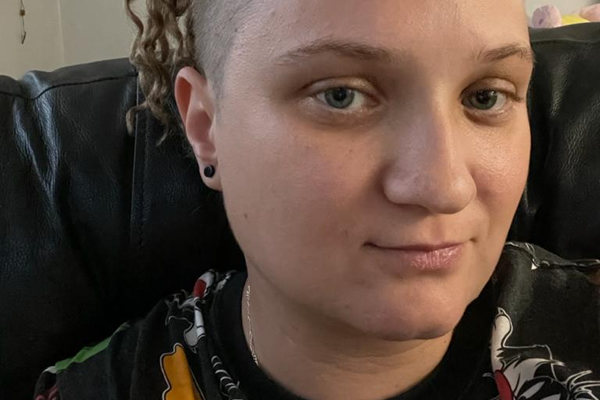 Sergey and Ivan are a gay couple from Yakutsk in Siberia.
Ivan told the Blade on March 23 during a telephone interview that Sergey was attacked in 2011 "because he had earrings." Ivan said he and Sergey decided to move to St. Petersburg "because we thought it was a different place, but it turned out to be pretty much the same experience."
Ivan said a friend was beaten at a subway station after they attended an event at a gay nightclub. Sergey told the Blade he was harassed at work after he and Ivan moved to Moscow.
"They kind of made me come out as gay," he said, speaking through a friend who interpreted for him and Ivan. "It wasn't voluntary."
The couple arrived in Guam in April 2017.
Ivan and Sergey said Immigration Equality told them to apply for asylum in the U.S. by mail, and they did so 45 days after they arrived in Guam. The couple married on the island in December 2017, and soon began to receive threats because Russian media reported on their wedding.
"People in Russia basically learned about this," said Ivan. "It got public and I started getting threats and stuff. It wasn't very nice."
Ivan and Sergey said a USCIS asylum officer in California interviewed them in August 2019.
"Our status is still pending," said Ivan. "We haven't received the decision of our application."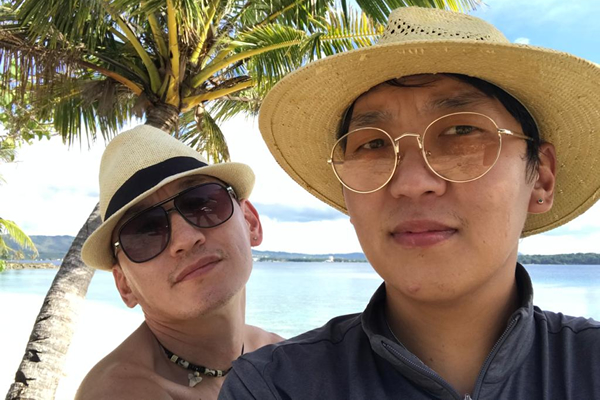 Victoria Palmer, a USCIS spokesperson, in an email to the Blade on March 30 declined to comment on specific asylum cases in Guam "due to privacy restrictions."
Palmer noted "USCIS asylum officers have been unable to travel to Guam to conduct interviews of those who have applied for affirmative asylum" because of "pandemic-related travel restrictions."
"USCIS asylum officers also conduct credible fear screenings for individuals subject to an expedited removal order who wish to apply for asylum, fear persecution or torture or fear returning to their home country," Palmer told the Blade. "Because credible fear interviews may be conducted by telephone, the Los Angeles Asylum Office has forged an arrangement with the USCIS Guam Field Office to assist asylum officers conduct credible fear interviews telephonically. As currently planned, this effort is fairly close to being completed. Individuals found to have a credible fear of persecution then go before an immigration judge who has the authority to grant them any form of protection for which they qualify."
Palmer referred the Blade to U.S. Customs and Border Protection in response to questions about travel restrictions for asylum seekers in Guam. The agency has yet to respond to a request for comment.
Joshua Tenorio, Guam's openly gay lieutenant governor, noted to the Blade during a March 9 telephone interview that travelers must clear CBP on the island before they can fly to Hawaii, South Korea or Japan in order to travel to the mainland U.S.
"What they're saying is had they been in any of the states, they would be able to file their asylum papers and be able to travel within the United States," Tenorio told the Blade. "But because they did it in Guam, they are not being able to do that because they couldn't clear the immigration check, even though you're not clearing immigration."
"It's a strange reality for us because we are a territory," he added.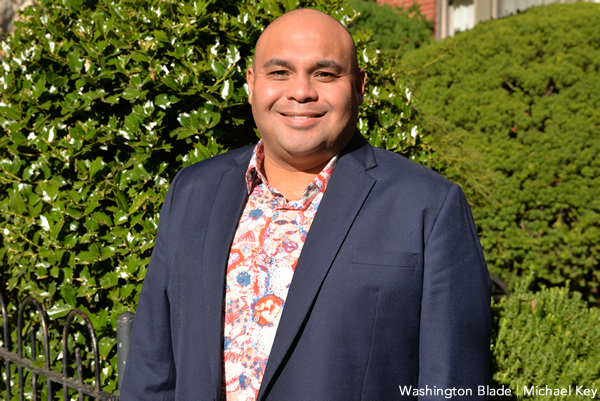 'You're in limbo'
Egor is the only asylum seeker with whom the Blade spoke who was detained upon arrival in Guam.
He said he spent five days in U.S. Immigration and Customs Enforcement custody before his release on a $5,000 bond. Egor said a prisoner at the facility where he was held assaulted him.
Egor received his work authorization in June 2020. The other asylum seekers with whom the Blade has spoken say they are also able to legally work in Guam as they await the outcome of their cases.
Mavrodieva owns a construction company where Marina currently works. Ivan and Sergey have begun a woodworking and pet care business.
"I like Guam and stuff, but the thing is you're in limbo," Mavrodieva told the Blade. "It's been years."
Some of the Russian asylum seekers in Guam earlier this year staged a hunger strike in front of the official seat of the island's government to highlight their plight.
Tenorio on March 12 met with Mavrodieva, Marina, Egor, Ivan, Sergey and other Russian LGBTQ asylum seekers. Melissa Taitano, board chair of Equality Guam, an LGBTQ rights group on the island, also attended the meeting.
"It was painful to hear why they left Russia and the kind of injustices and indignities and beatings, really, physical beatings, that they underwent and then to find out that they were in Guam and they were a part of community, even as refugees," Tatiano told the Blade on April 6 during a telephone interview.
"Our reaction was to want to help," she added.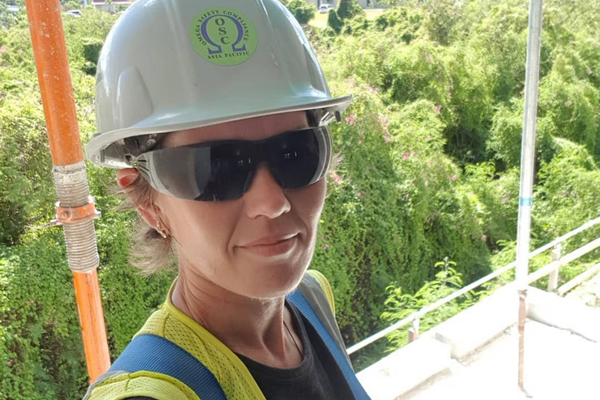 Tatiano — a professor at the University of Guam who has a background in archival studies, indigenous issues and cultural memory — said she decided to document the asylum seekers' stories in a short film that is slated for release in early June. Tenorio's office is also working to provide them with legal assistance in an attempt to expedite their cases.
"After I met with them, I really, really have just been thinking so much about them," Tenorio told the Blade. "I'm just putting myself in their shoes and think to myself, gosh, how can you just abruptly leave, start all over."
'We need to travel somewhere'
Ivan, Sergey, Mavrodieva and Marina all told the Blade they would consider staying in Guam if they were to win their asylum cases.
"Guam is a good island," said Marina. "I have a job and I have an apartment and everything. I already know Guam. I know everything here, but I want to travel of course."
Marina and Mavrodieva said their child has come out as transgender and has begun to transition. Marina told the Blade one of the reasons she wants to be able to leave Guam is because there is no doctor on the island who performs sex-reassignment surgery.
"We need to travel somewhere: The U.S., Thailand or somewhere," she said.
Ivan told the Blade that "life here is safer than in Russia, but there is trouble in terms that we cannot plan anything, like a job or anything at all." Ivan said he and Sergey would like to visit LGBTQ-friendly cities in the mainland U.S. once they are able.
"We just want to be free and to have this ability to move freely within the United States," said Ivan.
Egor admitted he doesn't know what he will do if the U.S. grants him asylum.
"I can't really think about that," he said. "It's been so long for me."
Egor told the Blade he suffers from depression. He also said he is "afraid to go back to Russia."
"This immigration is just like hanging over my head just like an axe," said Egor. "I don't know … if I get rejected for asylum I'll probably commit suicide at this point. I don't really know, but I'm really hopeful that the judge will understand my situation better and I hope America is the right place that I went to, right, in terms of seeking help."
Blinken: PEPFAR shows 'what American diplomacy can do'
Secretary of state spoke at World AIDS Day event in D.C. on Friday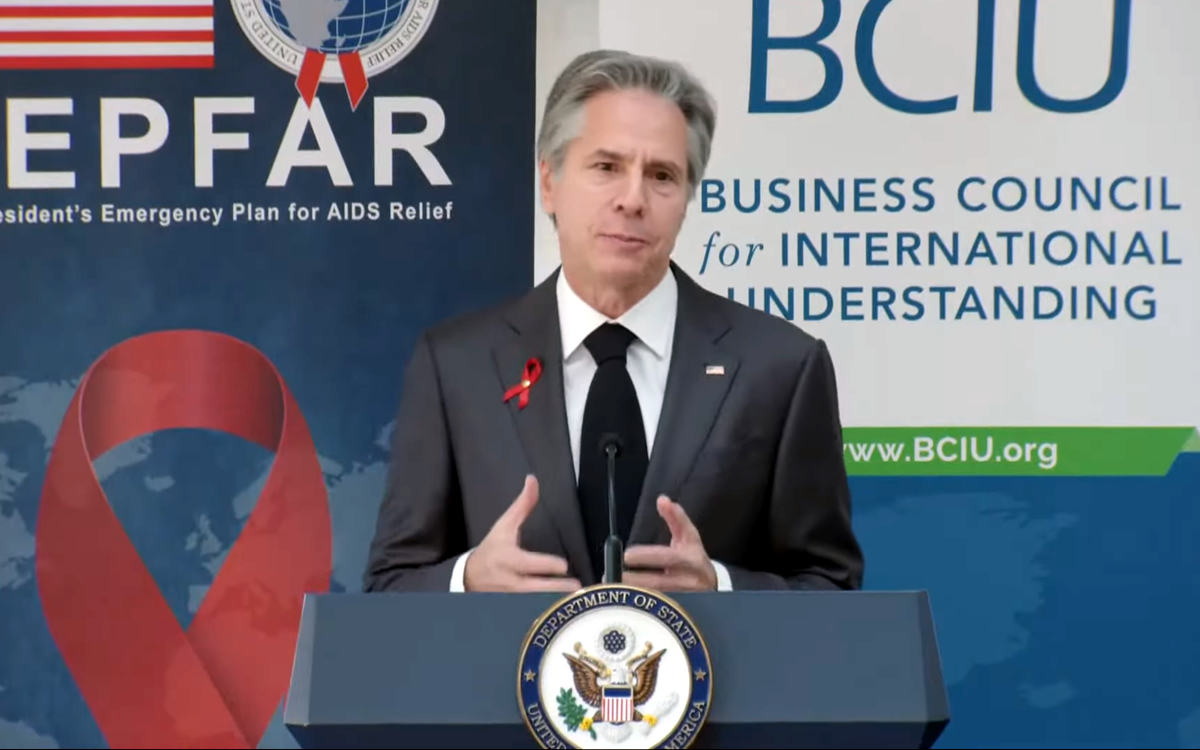 WASHINGTON — Secretary of State Antony Blinken on Friday noted the President's Emergency Plan for AIDS Relief has saved more than 25 million lives since its launch in 2003.
Blinken, who spoke at the Business Council for International Understanding's World AIDS Day event at the Hay-Adams Hotel in D.C., said the more than $100 billion the U.S. has earmarked for PEPFAR over the last two decades has funded 70,000 new community health clinics, 3,000 new laboratories and the hiring of 340,000 health care workers.
"Entire public health systems formed, with over a dozen countries which have either reached their HIV-treatment goals or managed control of the virus altogether," said Blinken.
Then-President George W. Bush in 2003 signed legislation that created PEPFAR. California Democrat Barbara Lee, members of the Congressional Black Caucus and Dr. Anthony Fauci, the director of the National Institute of Allergy and Infectious Diseases and chief White House medical advisor who is retiring at the end of this month, are among those who played a key role in PEPFAR's creation.
"PEPFAR has benefitted from bipartisan support, as we've heard, across four presidencies, across ten Congresses," said Blinken. "It's resulted in an investment of more than $100 billion to the global HIV/AIDS response. This is the largest commitment by one country ever to address a single disease."
Lee and Fauci were among those who attended the event alongside U.S. Global AIDS Coordinator John Nkengasong; Assistant Health Secretary Rachel Levine; Dr. Deborah Birx, the former White House Coronavirus Response Director, and HIV and Hepatitis Policy Institute Executive Director Carl Schmid.
Blinken in his speech noted "the systems put in place by PEPFAR have become an integral part of the health security architecture of countries around the world."
Blinken also said PEPFAR has bolstered responses to COVID-19, Ebola and the avian flu.
"We are continuing to build on PEPFAR's many successes to create a stronger global health security architecture to prevent, to detect, to respond to future health emergencies. Doctor Fauci, you once said that PEPFAR 'shows what the goodwill of a nation can do,' and you were right," said Blinken. "PEPFAR also shows us what American diplomacy can do: Bring together governments, bring together the public and private sectors, communities to tackle challenges that none of us can actually effectively deal with alone and that creates and has created a healthier, safer and ultimately more secure world."
Five-year PEPFAR strategy to target LGBTQ+ people
Blinken acknowledged there is still "very serious work still required for us to end the global HIV health epidemic by 2030," noting HIV/AIDS continues to disproportionately impact LGBTQ+ and intersex people and other marginalized groups.
"Too many countries still have fragile and insufficiently resourced public health systems, which makes it difficult to offer services beyond HIV/AIDS treatments, and that undercuts our capacity to respond to emerging threats," he said.
Blinken noted the U.S. on Thursday announced a new PEPFAR strategy that will help "fill those gaps" over the next five years. It includes the following:
• Targeted programming to help reduce inequalities among LGBTQ+ and intersex people, women and girls and other marginalized groups
• Partnerships with local organizations to help reach "hard-to-reach" communities.
• Economic development and increased access to financial markets to allow countries to manufacture their own antiretroviral drugs, tests and personal protective gear to give them "the capacity to meet their own challenges so that they're not dependent on anyone else."
"This latest PEPFAR strategy will keep making advancements like that possible so that millions more people can live healthy lives and live lives to their full potential," said Blinken.