April 8, 2021 at 12:01 pm PDT | by Brody Levesque
Biden, "Enough prayers, time for some action-" calls on Congress for gun reform legislation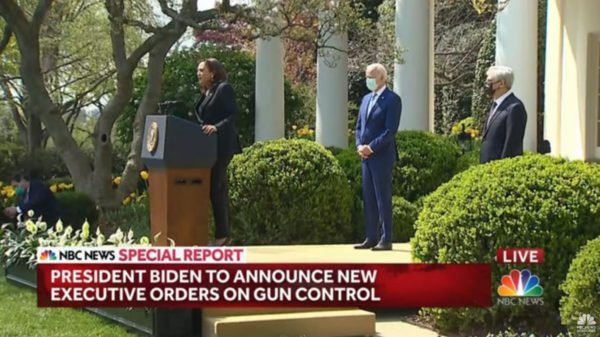 WASHINGTON – In his remarks on gun violence prevention in a noontime Rose Garden event at the White House Thursday, President Joe Biden announced his initial set of executive actions on gun control saying that he'd "use all the resources at my disposal as President to keep the American people safe from gun violence."
In her remarks opening the event with the President and U.S. Attorney General Merrick Garland looking on, Vice-President Kamala Harris told those in attendance, "Time and again, as progress has stalled, we have all asked, "What are we waiting for?" Because we aren't waiting for a tragedy; I know that. We've had more tragedy than we can bear. We aren't waiting for solutions either, because the solutions exist. They already exist," she said.
"People on both sides of the aisle want action. Real people, on both sides of the aisle, want action. So all that is left is the will and the courage to act. And President Joe Biden has the will and the courage to act," she added.
In his remarks, Biden chastised lawmakers saying, "They can do it right now. They've offered plenty of thoughts and prayers, members of Congress, but they have passed not a single new federal law to reduce gun violence."
The President acknowledged that the gun control issue was thorny noting that to most average Americans, the process to pass sensible legislation feels as though "like our entire political process is broken," he said.
He took a very personal outlook in his remarks, mentioning tragedies and loss of American lives acknowledging those in the Rose Garden audience which included survivors of mass shootings.
"I see my friend Fred Guttenberg. His daughter, Jaime, was a freshman at Marjorie Stoneman Douglas High School. She was an accomplished dancer.

I see Brandon Wolf, who — the shooting at the — at the impulse — at the Pulse club — nightclub. He survived, but his two best friends died," the President said.
The President urged Congress to close gun loopholes and expand background checks. He stressed that Congressional lawmakers need to renew a ban on assault weapons and high-capacity magazines. Referring to another of his legislative priorities he said stripping gun manufacturers of liability protection would be number one.
"The only industry in America, a billion dollar industry, that can't be sued," Biden said. "Imagine how different it would be if that same exemption had been available to tobacco companies?"
Biden also stressed that gun control measures in addition to saving countless lives would also bear economic benefits, "For a fraction of the cost of gun violence, we can save lives, create safe and healthy communities, and build economies that work for all of us," he said. The President noted that gun violence is at at cost of about $280 billion annually.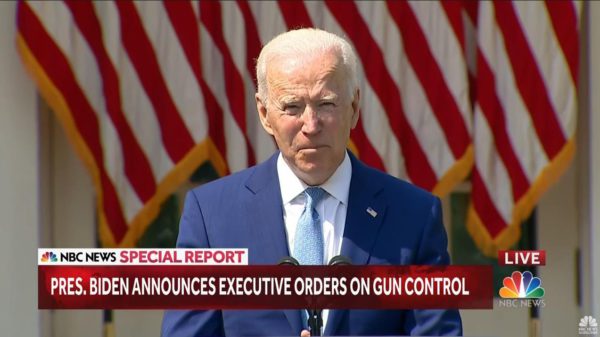 Biden insisted that he would not impinge upon the Second Amendment right to bear arms.
"No amendment to the Constitution is absolute," he said. "From the very beginning, you couldn't own any weapon you wanted to own."
We got a long way to go. It always seems like we always have a long way to go. But I also — today, we're taking steps to confront not just the gun crisis, but what is actually a public health crisis. Nothing — nothing I'm about to recommend in any way impinges on the Second Amendment. They're phony, arguments suggesting that these are Second Amendment rights at stake from what we're talking about," the President stated.
U.S. Attorney General Merrick Garland, who took the podium after the President told those in attendance the Department of Justice cannot solve the problem of gun violence alone.
"I am under no illusions about how hard it is to solve the problem of gun violence," Garland said. "And I know that the Department of Justice alone cannot solve the problem. It is a problem that we must all work on together in the collective effort to keep guns out of the hands of criminals and save lives."
Garland outlined steps based on the President's executive orders his Department will take immediately:
Empower communities to combat and prevent gun violence, making more than $1 billion in funding available through over a dozen grant programs.
Close a regulatory loophole that has contributed to the proliferation of so-called "ghost guns"
Make clear that statutory restrictions on short-barreled rifles apply when certain stabilizing braces are added to high-powered pistols
Garland also said the Justice Department will examine criminal gun trafficking in a data-driven way and publish a legislative 'template' for so-called "red flag" legislation for states.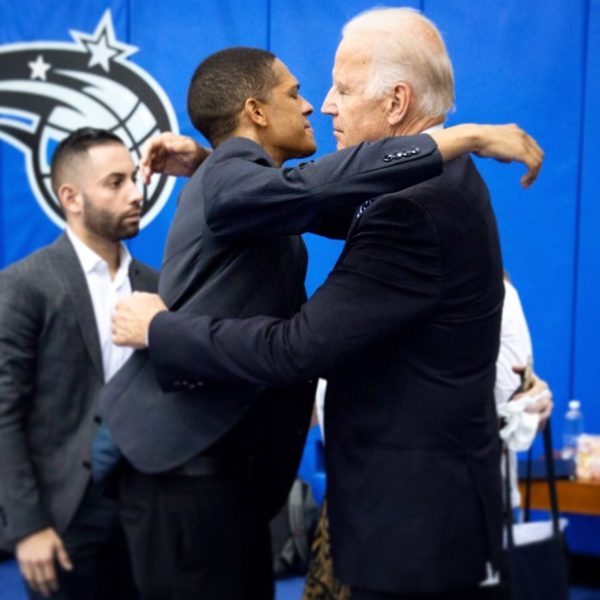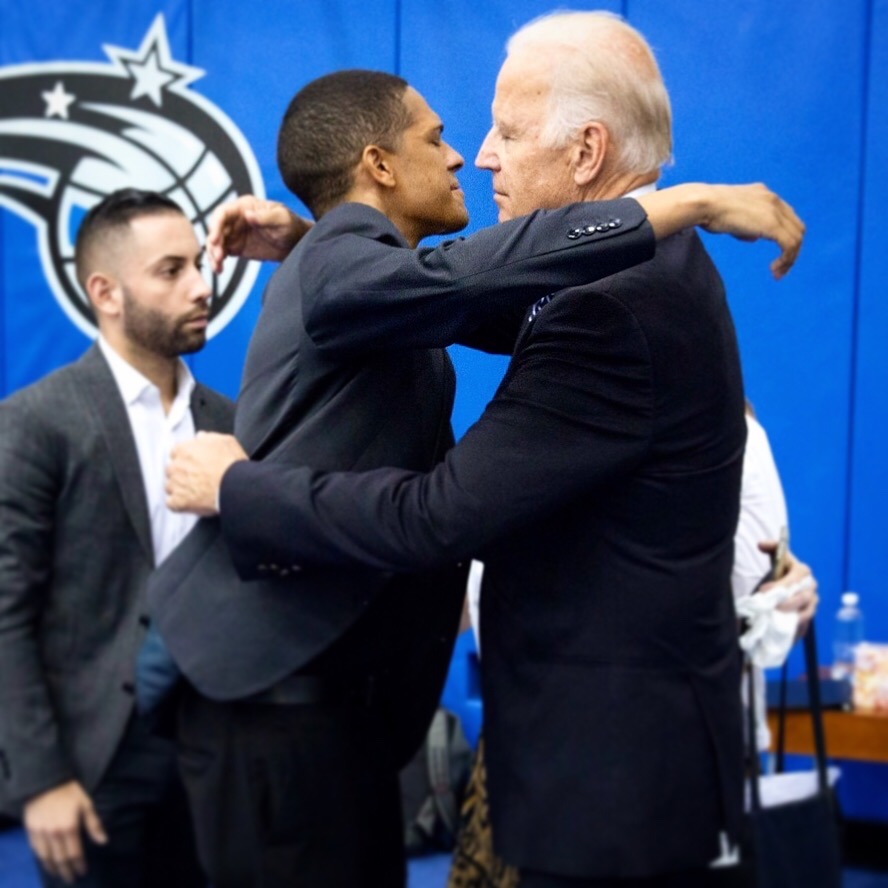 Brandon J. Wolf, the Media Relations Manager for Equality Florida, who was present at the Rose Garden event and was acknowledged by Biden as a Pulse Nightclub mass shooting survivor told the Blade afterwards,
"On the way to the White House this morning, I thought about the last five years. How hard it has been without my best friends. How painful it has been for our community. How harrowing it has been for our country. Today, the President injected hope into the dialogue once more. I'm honored to have been invited to what will be the beginning of a journey to a safer America. And proud to be in the fight against gun violence with the Biden Administration."
In Sacramento, California Governor Gavin Newsom issued a statement in response to President Biden's executive actions on gun violence.
"In the wake of three tragic mass shootings and daily gun violence that devastates families but rarely makes the news, President Biden is taking necessary, life-saving federal action to curb the gun violence crisis that plagues our country and claims nearly 40,000 lives a year. I applaud his orders to diminish the proliferation of untraceable 'ghost guns,' invest in violence intervention and regulate the trade and trafficking of illegal firearms," Newsom said.
"These actions will save lives and reduce needless loss and suffering across the country," the governor added.
The March For Our Lives, a national youth-led movement to end gun violence founded by the survivors of the February 14, 2018 Parkland, Florida, mass shooting at Marjory Stoneman Douglas High School, reacted to Biden's actions;
"After struggling to be seen, heard and valued by the former administration, President Biden's executive actions to address gun violence are a welcomed pivot toward human-centered policies that will create a safer society. Young people have called for bold, forceful action to end this crisis and we are encouraged to see the administration begin to fulfill some of its campaign promises, especially in the wake of a series of preventable gun tragedies."