HIV Genetic Data is tracked and shared. It's creepy and dangerous.
This is either going to make you very angry or it will totally creep you out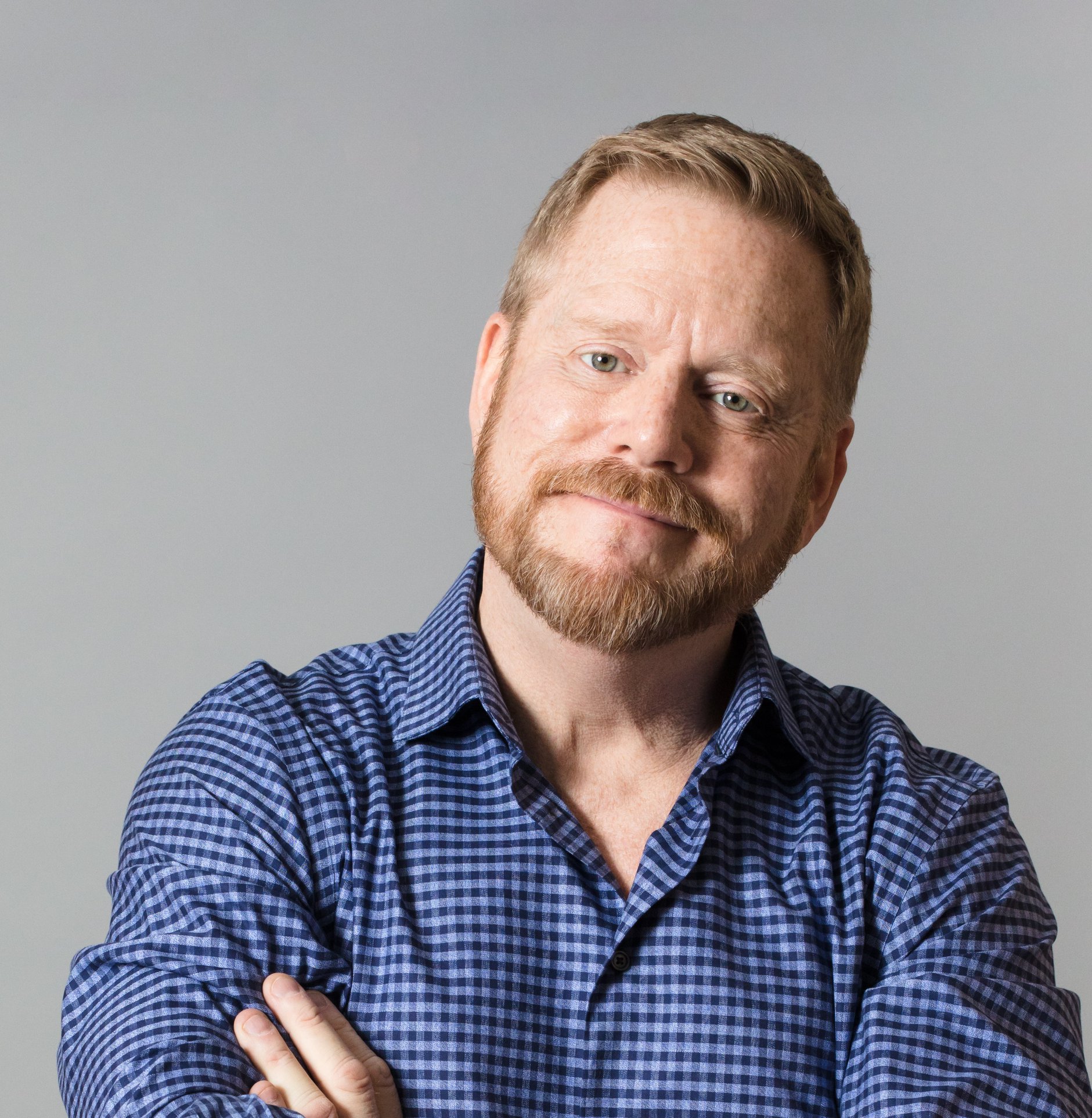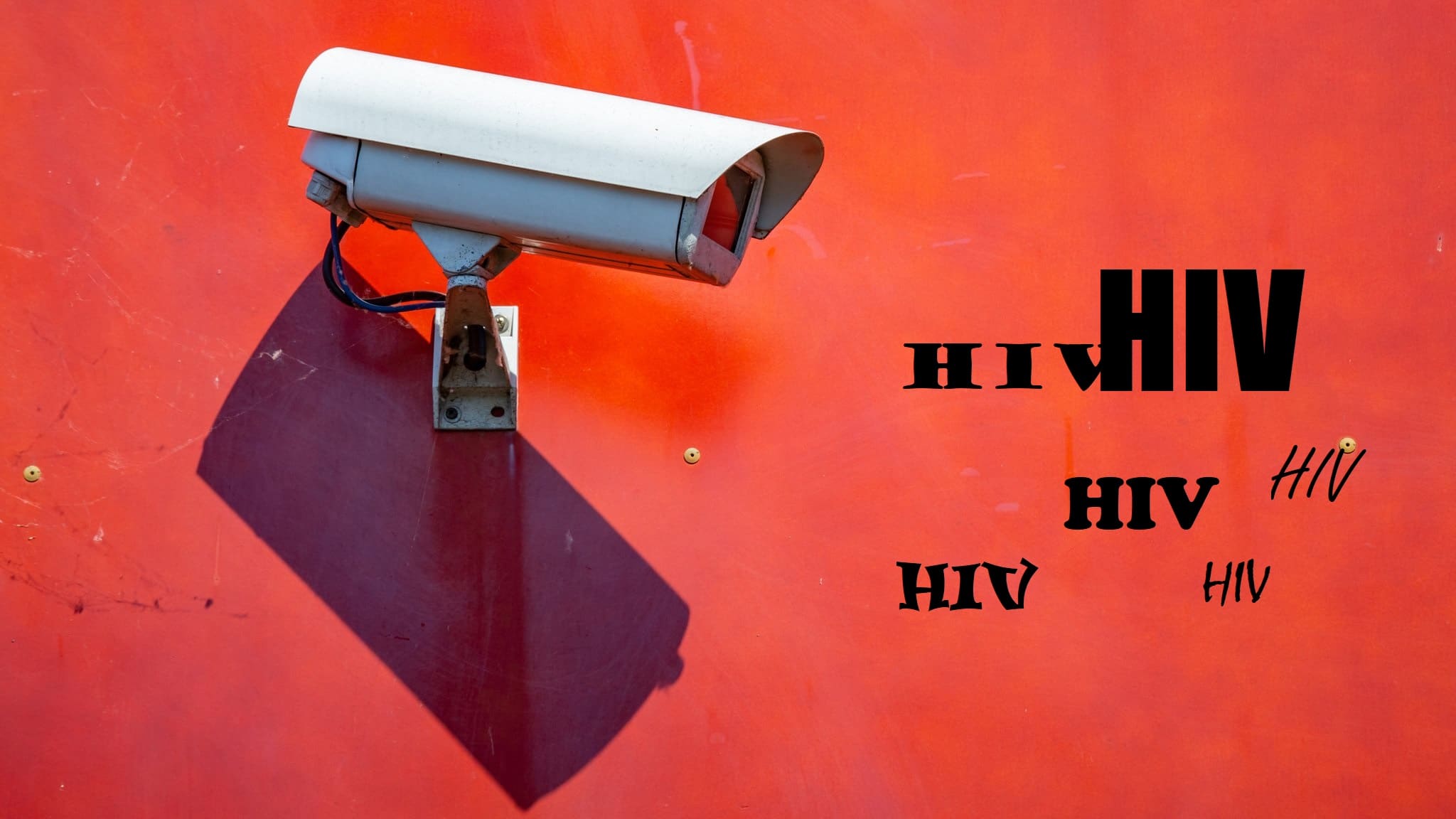 By Mark S. King | If you are a person living with HIV, the Centers for Disease Control and Prevention (CDC) and your local health department probably already have your HIV genetic profile. They have been examining it and comparing it to a genetic analysis of other people. People in your community. People you might know.
You probably never knew this was happening, because no one ever bothered to ask for your express consent.
It is called Molecular HIV Surveillance (MHS), and learning about this is either going to make you very angry or it will totally creep you out. Maybe both.
This is how it works. When someone receives an HIV-positive test result and begins care, one of the first lab tests typically done is a genetic analysis of the HIV in that person's body. This determines if the HIV is resistant to any of the HIV medications and helps the provider design the most effective treatment plan.
While this step applies most often to the newly diagnosed, genetic analysis is also done when someone already on treatment becomes resistant to a class of medication and a new regimen is being considered.
Helpful and totally cool, right? Sure, so far. What happens next is what has HIV activists crying foul.
Since 2018, the CDC has required health departments in every state to submit the genetic data (with identifying information like names stripped out) to the CDC. The CDC then compares and contrasts results to determine if there is a new and emerging group of people with HIV who share a close genetic match. If so, they tell health department people to march in there and get a handle on it.
Of course, to do that, identifying information that had been stripped out must be restored. Armed with the person's ID, Infectious Disease Specialists knock on doors or visit shelters or streets to track down these people and ask for their sexual or drug-using contacts and persuade them to behave in ways that will avoid more transmissions.
What I have just described constitutes the continued policing of marginalized communities by the authorities. The implications are chilling, far-reaching and not in the best interest of public health or of people living with HIV. (People who are HIV-negative are also ensnared in this practice, because they are often identified as sexual or drug-sharing partners and then tracked and contacted just the same.)
Recently, the U.S. People Living with HIV Caucus sponsored a webinar on Molecular HIV Surveillance as part of AIDS Watch, the annual legislative advocacy event produced by AIDS United. The webinar laid out this process and its potential for harm in very simple terms.
The issue goes far beyond the legitimate concern of informed consent. Marginalized people — Black and brown and trans folks, primarily — already are policed and surveilled more aggressively than other communities. Infectious disease specialists often lack the cultural sensitivity to understand why medication adherence, for instance, may not be among the Top Five concerns of someone in these communities.
Furthermore, the fear of some kind of punitive action creates apprehension in these communities, often enough to turn them away from seeking care entirely. And yes, public health authorities knocking on doors carries an implicit threat in communities traumatized by fraught histories of bad policing.
"HIV surveillance scares the shit out of me, as a Black woman who is living with HIV who primarily functions in Black low-income communities," panelist Evany Turk acknowledged during the webinar. "I live in a state where they consider my Black body living with HIV a deadly weapon. We know we can't trust these big, huge systems. We know we can't trust them with our information, because we know they are inherently racist."
It gets worse.
Criminalization laws in many jurisdictions penalize people living with HIV for allegedly not disclosing their status to sex partners, regardless of whether they took precautions, or were undetectable (and therefore unable to transmit the virus), or even if a transmission did not occur. Right now, people living with HIV are sitting in jail for no other crime than having had the audacity to have sex.
The worst case nightmare activists fear is genetic HIV data being used when someone tests HIV positive and prosecutors are looking for someone to blame. What if it were as easy for the criminal justice system as searching through genetic records and – viola! – someone is incriminated because their HIV virus is a close genetic match.
To date, there are no known cases of molecular surveillance being used in the United States to prosecute someone with HIV. However, it has already been used for a prosecution in Canada. Activists don't feel like waiting for the United States to follow Canada's lead.
Our federal government, meanwhile, has made Molecular HIV Surveillance one of the pillars of its "Ending the Epidemic" plan. Rather than working with community members to structure how this data will be used and how best to protect people living with HIV, the government keeps pushing forward without engaging us.
Other ways in which genetic data is being examined are just plain weird.
During the webinar, panelist Brian Minalga pointed out that Seattle public health researchers are examining what they call the "demographic dynamics" of the "transmitting partner" and the "receiving partner." They are looking at categories like age, race, and ethnicity, and calculating who is more likely to transmit HIV to whom.
Is the older gay guy more likely to infect the younger guy? Is the Black man more likely to infect the white woman? How the hell is this biological parlor game relevant, other than to reinforce established biases and stereotypes?
Webinar moderator Naina Khanna reported that activists shared their concerns with CDC leadership during the Trump administration. They sought CDC assurances that Molecular HIV Surveillance data would not be shared with other governmental agencies like ICE or Homeland Security, agencies that could cite the costs of HIV healthcare as grounds to refuse an asylum request or to deport someone.
"The CDC leadership declined to comment on this issue," Khanna said.
In a recent presentation at the Conference on Retroviruses and Opportunistic Infections (CROI), CDC official Alexandra Oster, M.D., was just thrilled about the potential of molecular surveillance to identify "clusters" of new infections and geographic areas where prevention efforts should be ramped up.
Your argument might have more credibility, Dr. Oster, if public health departments had track records of actually engaging with, and investing in, affected communities rather than showing up to police the area after your lab identifies a "cluster" — a dehumanizing term that amounts to a "cluster fuck you."
In her presentation, Dr. Oster waved away privacy concerns, stating that the data would never be used in a way that endangered people living with HIV.
Uh huh. We'll set aside for a moment the fact that having public health people show up at your home or workplace can risk your job or your domestic safety. Let's focus on the CDC's credibility with public facts and assurances.
Remember when the CDC was caught last year trying to please the former President by falsifying weekly COVID-19 figures so the pandemic wouldn't look so bad? That reputation-shattering scandal is still stinking up the CDC hallways. CDC officials are hardly in a position to assure anyone what will, or will not, be done with public health data.
The Public Policy Council of AIDS United issued a list of recommendations to address Molecular HIV Surveillance. Recommendations include banning MHS from legal proceedings or prosecutions, and ensuring the informed consent of people living with HIV is obtained before their genetic data is used in this way. The U.S. People Living with HIV Caucus position is that molecular surveillance should be halted immediately.
Finally, this issue underscores how America's health and criminal systems stack the deck against people living with HIV.
Webinar panelist Larry L. Walker learned this firsthand when he enrolled in case management services at his local health department in Georgia. Walker was made to sign a document acknowledging that he was living with HIV, and the document included language about disclosing to his sex partners. This is cruelly paternalistic treatment toward someone dealing with a life-changing diagnosis.
By sharp contrast, when a genetic analysis from a person living with HIV is acquired by public health departments — where it is examined and used to identify and contact others with whom the person may have been in contact — the person living with HIV is not asked to sign anything because public health people don't value their privacy enough to get their consent.
The rights of everyone else are being prioritized over the rights of the person with HIV, and these measures are often taken as soon as the person tests positive. The process of blame, distrust, and dehumanization begins moments after their diagnosis.
Molecular HIV Surveillance is simply the latest example of health systems disregarding our very humanity. It is also a license to hunt down people living with HIV in marginalized communities while ignoring their right to privacy or consent. We must resist it.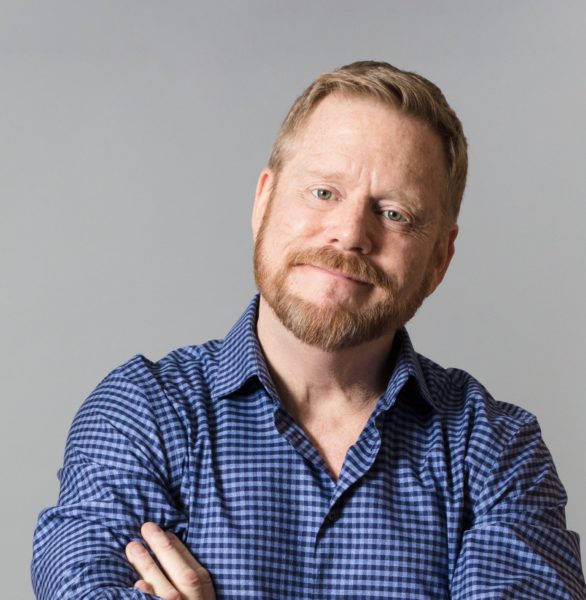 The preceding article was previously published at My Fabulous Disease and is republished by permission.
U.S. announces more funding for HIV/AIDS fight in Latin America
Jill Biden made announcement on Saturday in Panama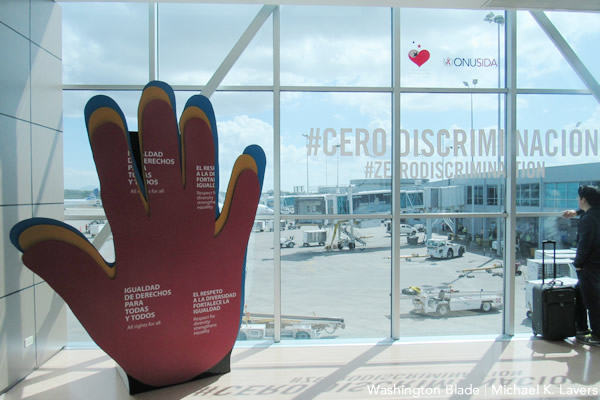 PANAMA CITY — First lady Jill Biden on Saturday announced the U.S. will provide an additional $80.9 million to the fight against HIV/AIDS in Latin America.
Biden during a visit to Casa Hogar el Buen Samaritano, a shelter for people with HIV/AIDS in Panama City, said the State Department will earmark an additional $80.9 million for President's Emergency Plan for AIDS Relief-funded work in Latin America. A Panamanian activist with whom the Washington Blade spoke said LGBTQ+ people were among those who met with the first lady during her visit.
Pope Francis visited the shelter in 2019.
"I'm glad we have the opportunity to talk about how the United States and Panama can work together to combat HIV," said the first lady.
Michael LaRosa, the first lady's spokesperson, noted Panama will receive $12.2 million of the $80.9 million in PEPFAR funding.
"This funding, pending Congressional notification, will support expanded HIV/AIDS services and treatment," said LaRosa.
UNAIDS statistics indicate an estimated 31,000 Panamanians were living with HIV/AIDS in 2020. The first lady's office notes the country in 2020 had the highest number of "newly notificated cases of HIV/AIDS" in Central America.
The first lady visited Panama as part of a trip that included stops in Ecuador and Costa Rica.
The Summit of the Americas will take place next month in Los Angeles. The U.S. Agency for International Development and PEPFAR in April announced they delivered more than 18 million doses of antiretroviral drugs for Ukrainians with HIV/AIDS.
New highly-infectious variant of HIV discovered by Dutch scientists
This new variant of HIV-1 damaged the immune system twice as fast, "placing individuals at risk of developing AIDS much more rapidly"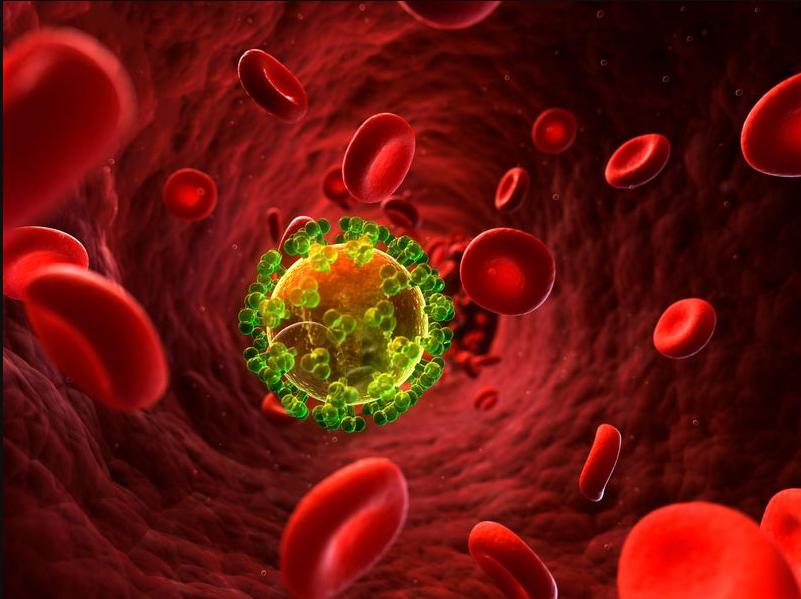 CAMBRIDGE, UK – A study published this week by Science (journal) detailed an alarming discovery by researchers, clinicians and epidemiologists in the Netherlands of a new, highly-infectious mutated variant strain of the human immunodeficiency virus, (HIV), circulating in the country.
The BEEHIVE project – which stands for "bridging the epidemiology and evolution of HIV in Europe and Uganda," detailed the findings which showed that a distinct subtype-B viral variant of HIV-1 damaged the immune system twice as fast, "placing individuals at risk of developing AIDS much more rapidly", and those with this variant were at a higher risk of transmitting the virus to others.
The variant, known as the "VB variant", causes CD4 cell decline to occur twice as fast in infected individuals compared with other viral variants. This is a clinical hallmark, or "signature" of the extent of damage caused by the HIV virus. In addition, those infected with the VB variant also demonstrated an increased risk of transmitting the virus to others, the data suggests.
Individuals infected with the new "VB variant" (for virulent subtype B) showed significant differences before antiretroviral treatment compared with individuals infected with other HIV variants:
Individuals with the VB variant had a viral load (the level of the virus in the blood) between 3.5 and 5.5 times higher.
In addition, the rate of CD4 cell decline (the hallmark of immune system damage by HIV) occurred twice as fast in individuals with the VB variant, placing them at risk of developing AIDS much more rapidly.
Individuals with the VB variant also showed an increased risk of transmitting the virus to others.
The project's researchers, clinicians and epidemiologists did determine however, that those infected with the VB variant had "similar immune system recovery and survival to individuals with other HIV variants."
However, the researchers stress that because the VB variant causes a more rapid decline in immune system strength, this makes it critical that individuals are diagnosed early and start treatment as soon as possible.
BEEHIVE project's lead author Dr Chris Wymant, from the University of Oxford's Big Data Institute and Nuffield Department of Medicine, said: "Before this study, the genetics of the HIV virus were known to be relevant for virulence, implying that the evolution of a new variant could change its impact on health. Discovery of the VB variant demonstrated this, providing a rare example of the risk posed by viral virulence evolution."
"Our findings emphasize the importance of World Health Organization guidance that individuals at risk of acquiring HIV have access to regular testing to allow early diagnosis, followed by immediate treatment. This limits the amount of time HIV can damage an individual's immune system and jeopardise their health. It also ensures that HIV is suppressed as quickly as possible, which prevents transmission to other individuals," Senior author Professor Christophe Fraser from the University of Oxford's Big Data Institute and Nuffield Department of Medicine, added.

In its Global HIV & AIDS statistics — Fact sheet, the UNAIDS Secretariat detailed the statistical data: 
GLOBAL HIV STATISTICS
28.2 million people were accessing antiretroviral therapy as of 30 June 2021.
37.7 million [30.2 million–45.1 million] people globally were living with HIV in 2020.
1.5 million [1.0 million–2.0 million] people became newly infected with HIV in 2020.
680 000 [480 000–1.0 million] people died from AIDS-related illnesses in 2020.
79.3 million [55.9 million–110 million] people have become infected with HIV since the start of the epidemic.
36.3 million [27.2 million–47.8 million] people have died from AIDS-related illnesses since the start of the epidemic.
People living with HIV
In 2020, there were 37.7 million [30.2 million–45.1 million] people living with HIV.

36.0 million [28.9 million–43.2 million] adults.
1.7 million [1.2 million–2.2 million] children (0–14 years).
53% of all people living with HIV were women and girls.

84% [67– >98%] of all people living with HIV knew their HIV status in 2020.
About 6.1 million [4.9 million–7.3 million] people did not know that they were living with HIV in 2020.
People living with HIV accessing antiretroviral therapy
As of 30 June 2021, 28.2 million people were accessing antiretroviral therapy, up from 7.8 million [6.9 million–7.9 million] in 2010.
In 2020, 73% [56–88%] of all people living with HIV were accessing treatment.

74% [57–90%] of adults aged 15 years and older living with HIV had access to treatment, as did 54% [37–69%] of children aged 0–14 years.
79% [61–95%] of female adults aged 15 years and older had access to treatment; however, just 68% [52–83%] of male adults aged 15 years and older had access.

85% [63– >98%] of pregnant women living with HIV had access to antiretroviral medicines to prevent transmission of HIV to their child in 2020.
New HIV infections
New HIV infections have been reduced by 52% since the peak in 1997.

In 2020, around 1.5 million [1.0 million–2.0 million] people were newly infected with HIV, compared to 3.0 million [2.1 million–4.2 million] people in 1997.
Women and girls accounted for 50% of all new infections in 2020.

Since 2010, new HIV infections have declined by 31%, from 2.1 million [1.5 million–2.9 million] to 1.5 million [1.0 million–2.0 million] in 2020.

Since 2010, new HIV infections among children have declined by 53%, from 320 000 [210 000–510 000] in 2010 to 150 000 [100 000–240 000] in 2020.
AIDS-related deaths
AIDS-related deaths have been reduced by 64% since the peak in 2004 and by 47% since 2010.

In 2020, around 680 000 [480 000–1 million] people died from AIDS-related illnesses worldwide, compared to 1.9 million [1.3 million–2.7 million] people in 2004 and 1.3 million [910 000–1.9 million] people in 2010.

AIDS-related mortality has declined by 53% among women and girls and by 41% among men and boys since 2010.
'Promising' HIV vaccine study conducted at George Washington University
"We are tremendously excited to be advancing this new direction in HIV vaccine design with Moderna's mRNA platform"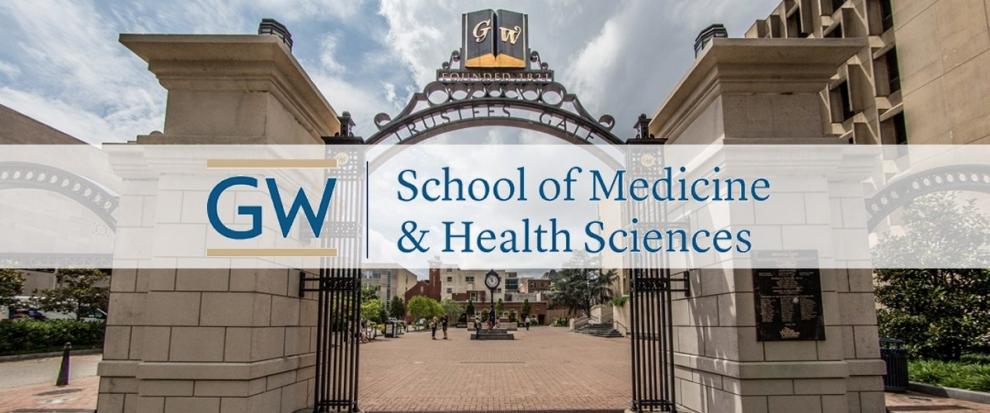 WASHINGTON – D.C.'s George Washington University School of Medicine and Health Sciences is one of four sites across the country in which a preliminary component of an experimental HIV vaccine is being given to volunteer participants in a study aimed at reversing years of failed attempts to develop an effective HIV vaccine by pursuing what study sponsors say is a new, promising approach.
The study, which involves 56 healthy, HIV-negative volunteer participants, is being conducted by the nonprofit scientific research organization known as IAVI and the biotechnology company Moderna, which developed one of the coronavirus vaccines now being used throughout the world.
In a Jan. 27 joint statement, IAVI and Moderna said their study is part of a Phase 1 trial designed to test newly developed experimental HIV vaccine antigens to determine if they will lead to the development of an effective HIV vaccine.
According to scientific literature, antigens are substances such as bacteria, viruses, and chemicals that induce the body to release antibodies that fight off infections. The statement by IAVI and Moderna says a vaccine technology developed by Moderna to use another component of the human body called messenger RNA or mRNA to strengthen a potential vaccine's ability to fight off infection by HIV is also a part of this vaccine study.
"We are tremendously excited to be advancing this new direction in HIV vaccine design with Moderna's mRNA platform," Mark Feinberg, president and CEO of IAVI, says in the statement. "The search for an HIV vaccine has been long and challenging and having new tools in terms of immunogens and platforms could be the key to making rapid progress toward an urgently needed, effective HIV vaccine," he says in the statement.
The statement says that scientific teams at IAVI and the biotechnology firm Scripps Research helped to develop the HIV vaccine antigens being tested in the trials taking place at the GW School of Medicine and Health Sciences and at locations in Atlanta, Ga., Seattle, Wash., and San Antonio, Tex.
It says the trial involving the 56 volunteer participants — who are divided among the four sites — began on Jan. 27 and is being funded by the Bill & Melinda Gates Foundation.
Among those calling the IAVI-Moderna trial an important step in HIV vaccine development is Carl Dieffenbach, director of the Division of AIDS at the National Institute of Allergies and Infectious Diseases (NIAID), which is part of the U.S. National Institutes of Health.
"This is a variation of a theme," Dieffenbach told the Washington Blade. "IAVI in collaboration with NIH did a version of this study already with a protein form of this immunogen," Dieffenbach said. He said that study worked out well and was published in a scientific journal.
"What's unique about this latest study is they're using RNA to deliver the vaccine rather than a protein," said Dieffenbach. "So, this is an important step for us in the vaccine field, that they can now compare the protein to the RNA."
Dieffenbach said the IAVI-Moderna trial is taking place after two other recently completed HIV vaccine studies involving human trials that NIAID was involved in resulted in findings that the two experimental HIV vaccines were ineffective. He said a third HIV vaccine study NIAID is involved in that is taking place in the U.S. and South America is expected to be completed in about a year.
The ongoing study in the Americas involves men who have sex with men and transgender individuals as those participating in that vaccine trial, he said.
Dieffenbach said in addition to the vaccine studies, NIAID is monitoring at least two studies of medication aimed at curing HIV. One of the studies was conducted by HIV researcher Dr. Timothy Schacker, who serves as Vice Dean for research at the University of Minnesota Medical School.
Schacker arranged for human trials of people who are HIV positive and taking standard anti-retroviral HIV medication to be given an experimental HIV cure medication developed by the biotechnology company ImmunityBio called Anktiva, according to a Jan. 31 statement released by ImmunityBio.
The statement says the trials showed promising results in the ability of Anktiva to induce the immune system of HIV-positive patients under standard HIV treatment who participated in the study to "kill" the latent or "hidden" HIV in their body that would otherwise reactivate and cause illness if they stopped taking HIV medication.
The goal of the development of Anktiva is to "rid the body of the virus for good and eliminate the need for antiretroviral therapy," the company's statement says.
Dieffenbach said his office was also monitoring an HIV cure study being conducted by the Rockville, Md., based genetic engineering company called American Gene Technologies. The company is conducting a human trial for a therapeutic treatment it has developed that's intended to enable the immune system of HIV-positive people to permanently eliminate HIV from their bodies. The company has said it was hopeful that early results of the effectiveness of the treatment would become available this year.