LA Pride 2021 looks to be virtual with limited in-person events- maybe?
There have not been any announcements for plans for Pride month events in June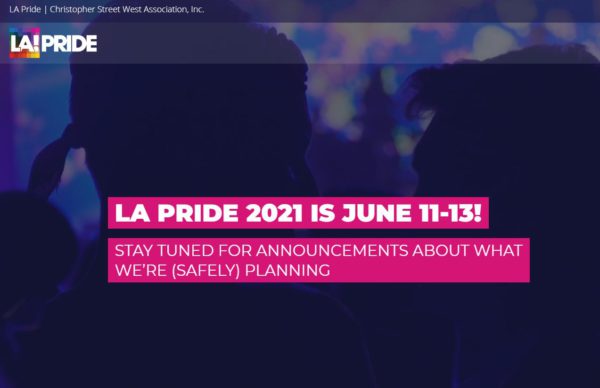 LOS ANGELES – The months April and May are usually crunch time in planning for Pride events in any year, however the impact of the coronavirus pandemic has shut down larger scale in-person gatherings as well as restricted smaller events in both outdoor and indoor venues.
This year, however, remains a question mark and so far there's been no concrete planning announcements.
Last week, California Governor Gavin Newsom announced that as the state has surpassed a major milestone in the fight against COVID- administering more than 20 million vaccine doses, including 4 million in the state's hardest-hit communities, officials intend to fully reopen on June 15.
However, common-sense health measures such as masking will remain across the state. Testing or vaccination verification requirements will remain in relevant settings.
All sectors listed in the current Blueprint for a Safer Economy grid may return to usual operations in compliance with Cal/OSHA requirements and with common-sense public health policies in place, such as required masking, testing and with vaccinations encouraged.
Large-scale indoor events, such as conventions, will be allowed to occur with testing or vaccination verification requirements.
Pride would fall into the latter category.
A spokesperson for The Los Angeles County Department of Public Health echoed the governor's announcement but stressed there were science and data driven caveats to modification of the Public Health Order allowing large-scale events and that systems would be required in place to protect the public's health.
A majority of Pride events in 2020 were either cancelled outright or moved online as California was under strict 'Stay-At-Home' orders.
This year, even with the governor's announcement there have not been any announcements for plans for Pride month events in June. The Blade reached out to the both the City of West Hollywood and Christopher Street West which runs LA Pride seeking information.
In an email, a spokesperson for the City of West Hollywood said that it is anticipated that the West Hollywood City Council will receive an update on programming for the celebration of LGBTQ Pride 2021 at its regular City Council meeting on April 19, 2021.
'At this time, the City of West Hollywood remains in a declared local emergency in order to respond to the COVID-19 pandemic. Despite extraordinary progress in vaccinations and in opening certain sectors of the economy, COVID-19 community transmission remains a top concern to the City and to local health officials; this year there will be no large in-person gatherings, including the events we typically see in West Hollywood during Pride festivities," Sheri A. Lunn, the Public Information Officer for City of West Hollywood told the Blade.
"Gov. Newsom's announcement to fully open its economy is conditioned on the state meeting two criteria: 1) sufficient vaccine supply for Californians 16 years and older who wish to be inoculated, and 2) stable and low hospitalization rates. In planning ahead, the City must anticipate shifts in the timing of these policy changes and plan accordingly to ensure the health and safety of residents, business community members, and visitors," she added.
For Pride 2021, the City of West Hollywood will host its annual One City One Pride LGBTQ Arts Festival, which will take place with a series of virtual events that will run from Harvey Milk Day (May 22) through the end of June Pride month (June 30). The City plans to work with the West Hollywood Chamber of Commerce to encourage and promote the efforts of West Hollywood's business community during Pride season this year to celebrate in accordance to regularly revised guidelines established by the Los Angeles County Department of Public Health.
So far there has been no comment nor statements from LA Pride/Christopher Street West nor has the organization returned phone calls from the Blade regarding plans for Pride.
On its website the organization simply says "Stay Tuned."
The Blade also reached out to several businesses and a couple of LGBTQ organizations, all of which said that there had been no news or announcements for Pride planning as of this week.
Long Beach Pride parade & festival July 8th-10th
The theme is 'Many voices-one spirit, marking three decades of the annual third largest Pride in California celebrating the LGBTQ+ community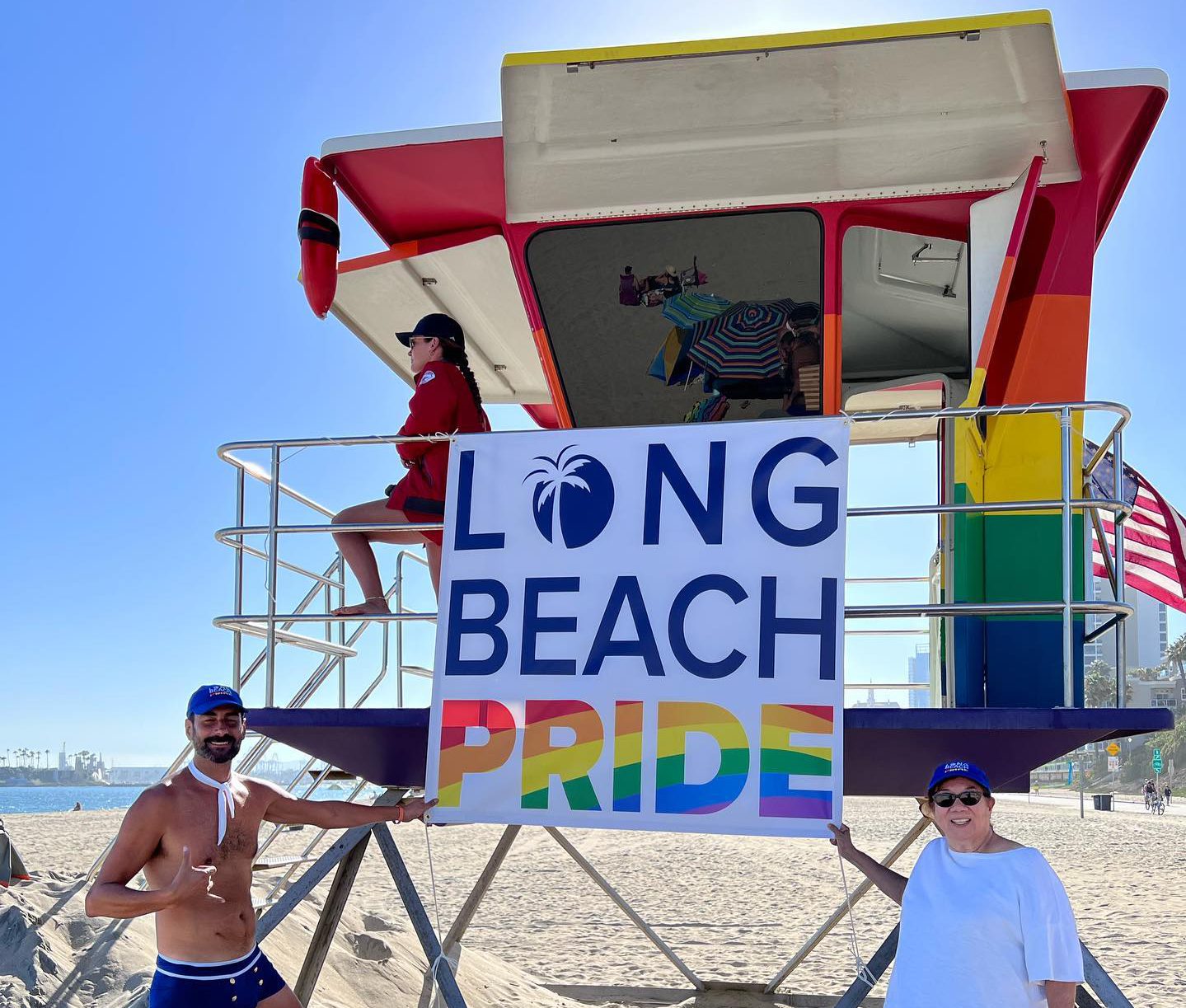 LONG BEACH – This weekend marks the in-person return of Long Beach Pride after the coronavirus pandemic had halted previous celebrations. The celebration's theme this year is "Many voices-one spirit," marking three decades that the annual three-day festival, parade and teen pride- the third largest Pride festival and parade in California, celebrates the LGBTQ+ community.
This year, in addition to the stages and musical entertainment, organizers will be creating multiple activations and attractions encompassing the diversity and interests of Long Beach's LGBTQ+ community.
Elsa Martinez, the president of the Board of Long Beach Pride was a guest on KTLA's Morning News Thursday to discuss the upcoming weekend festival which kicks off Friday.
For more information visit https://longbeachpride.com/
Hundreds attend 4th annual South LA Pride celebration
Hosted by Los Angeles City Councilmembers Marqueece Harris-Dawson & Herb Wesson, this year's family-friendly celebration was a "Pride Picnic"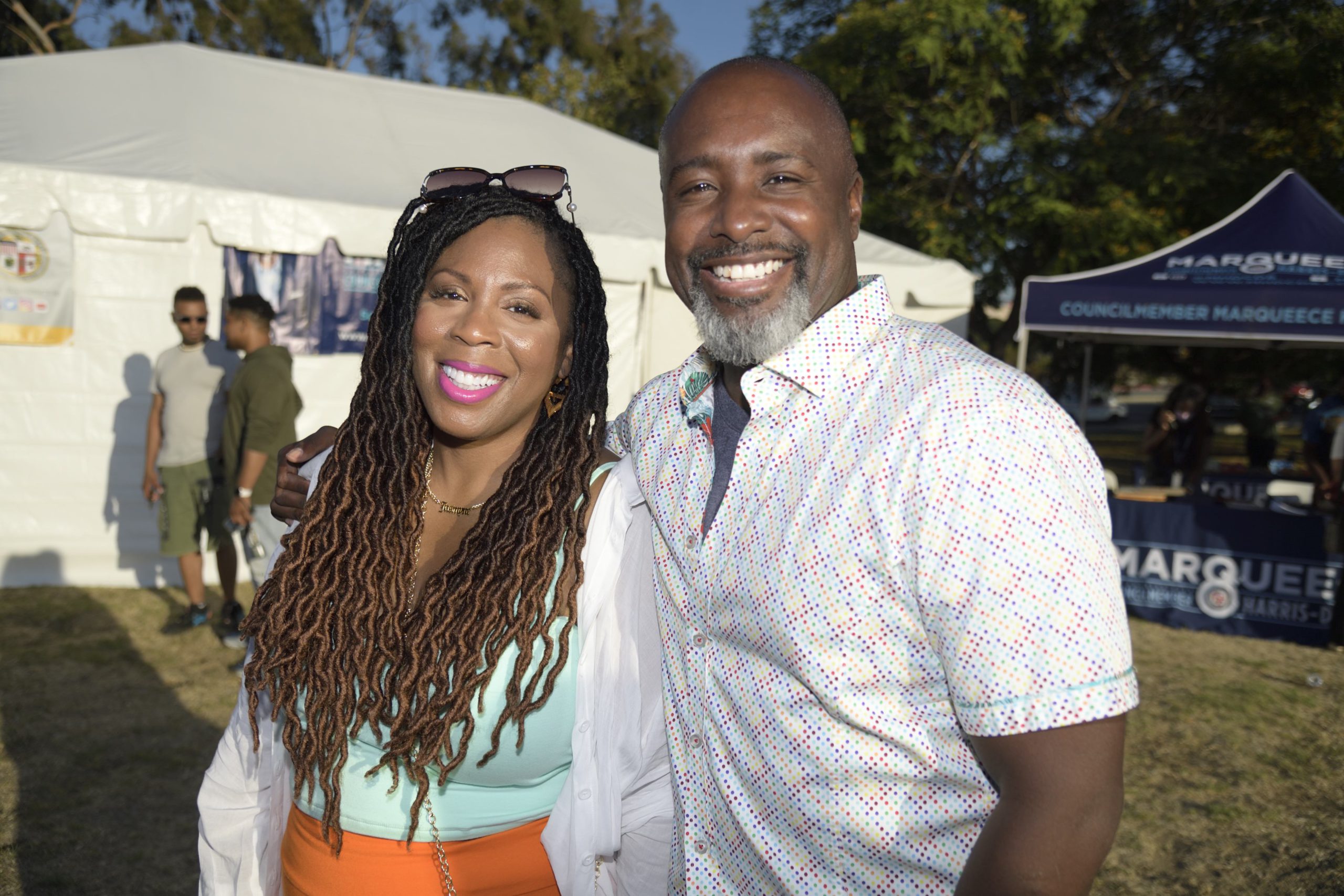 LOS ANGELES – Hundreds attended the 4th annual South LA Pride celebration on Jul. 1 at Norman O. Houston Park in Baldwin Hills.  Hosted by Los Angeles City Councilmembers Marqueece Harris-Dawson and Herb Wesson, this year's family-friendly celebration was a "Pride Picnic" meant to bring together South LA's LGBTQ community and their allies for a culturally relevant pride celebration.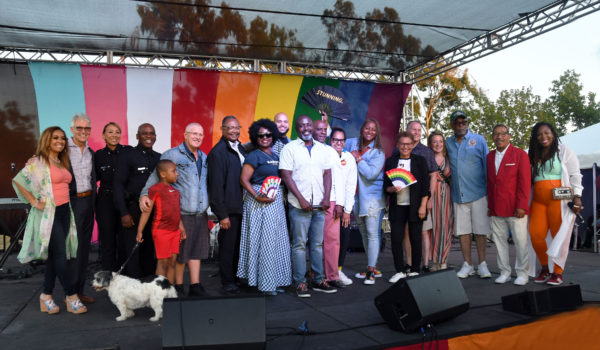 In addition to Harris-Dawson and Wesson, this year saw the most Black elected officials ever at a pride celebration in Los Angeles including Congresswoman Karen Bass, Supervisor Holly Mitchell, Senator Sydney Kamlager, and more.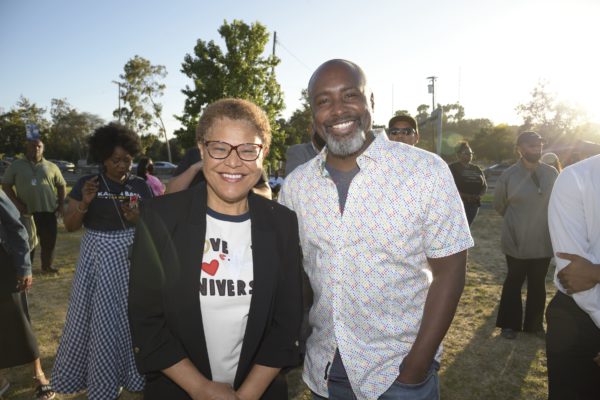 Journalist and advocate Jasmyne Cannick chaired the planning committee which included a host of community organizations.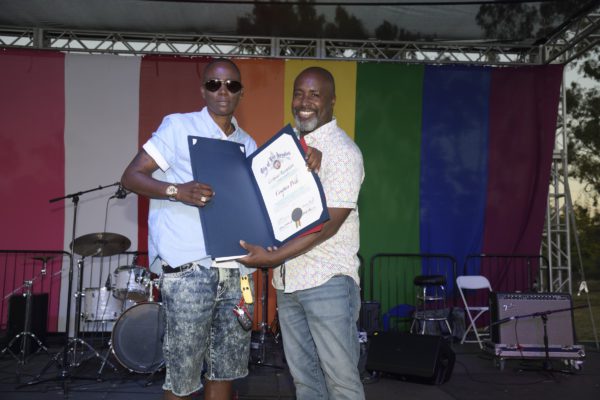 The 2022 South LA Pride Community Picnic was sponsored in part by Community Coalition, Providence, FOX, AEG, and the LA Civil + Human Rights and Equity Department.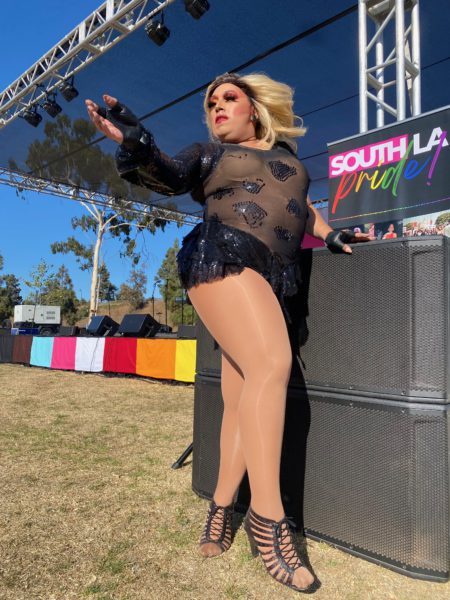 For more information, please visit southlapride.com.
EN VIDEO: Marchas del orgullo LGBTQ+ en Colombia
Se realizaron celebraciones en Bogotá, Medellín y Pereira