'Nobody's Boy,' Navajo filmmaker's fiction and reality intersect
There is a sense of chemistry between John as Mark and Daniel as Oscar that is absolutely believable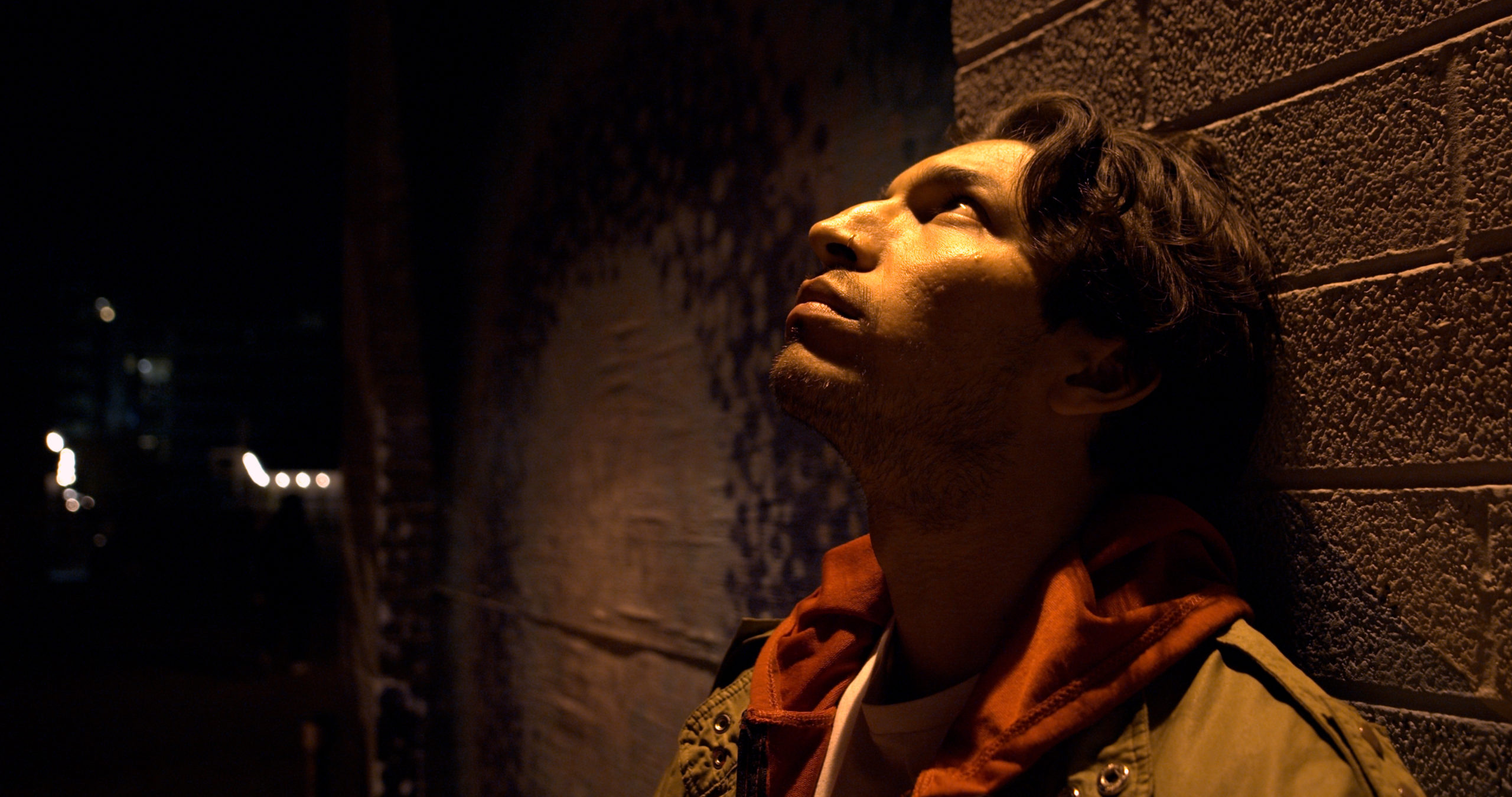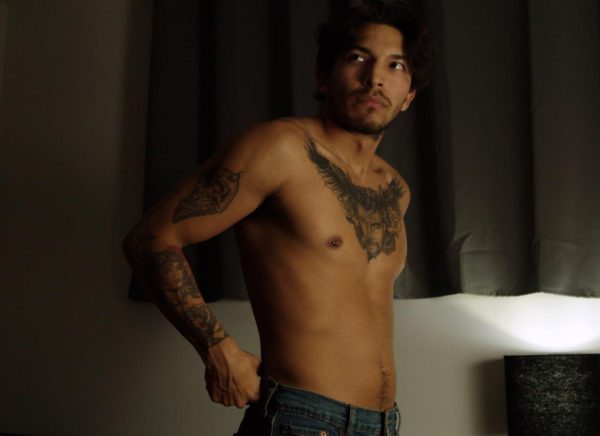 PHOENIX, AZ. – A cattleguard, a haphazardly strung barb-wire fence and open stretches of the Arizona desert dotted with saguaro cactus and the occasional dwelling are juxtapositioned alongside the neat rows of Southwestern styled pinkish single family homes in Northeastern Maricopa, County.
That barbwire barrier delineates the boundaries of two cultures, of two worlds, and two ways of life- that of the people of the Yavapai Nation at Fort McDowell and the residents of Fountain Hills in suburban Phoenix.
It was here that thirty-one year old Harrison J. Bahe came of age and where growing up as a member of the Yavapai Nation and part Navajo, he felt compelled to become a filmmaker and tell stories. "We had cable, we went to Blockbuster, or we would go to Wal-Mart off the reservation and bought movies- first VHS and later DVD's," Bahe told the Blade. " I grew up in a pretty normal way even in high school where I was a part of the marching band. Nothing earth shattering- just boring normal I guess," he said.
Yet there was an urge to create, to document, to grab a camera and explore new worlds that he had blossoming in his mind and then graduating to film. "When I watched the movie 'Dante's Peak,' I wanted to become a volcanologist. When I watched the movie 'Twister,' I wanted to chase tornadoes- and when I experienced the movie 'From Dusk Till Dawn,' I knew I wanted to become a filmmaker.
Inspired by directors such as Robert Rodriguez and Peter Jackson, he began his journey into the unpredictable world of indie low budget filmmaking in high school.
Beginning first with tiny short films, his skills with a camera grew with each new film eventually evolving into more mature dramatic film shorts.
After high school he went to a technical college, a film school in neighboring Phoenix, to polish his craft and he also made more films- hundreds of them. He created a YouTube Channel which serves as an outlet and a showcase for his cinematic fare.
Bahe often grabs friends and will arrange impromptu film sessions. "They'd literally be hanging out at my house and suddenly find themselves in front of my camera for a new film or idea," he said. With a small or no budget and utilizing only one camera, Bahe and his merry band would be off to create in the very definition of the term 'guerilla film making.'
Although Navajo Joe Films has a modest amount of subscribers when compared to other popular YouTube single creator channels, the views on a significant number of Bahe's films are well over a million plus per video.
Bahe has not limited himself to pursuing only filmmaking either. Four years ago he set up a modest photography business to capture the eroticism and beauty of the male physique.
As an openly gay man he uses dating apps, particularly Grindr, to arrange photo sessions with his predominately male models, many of whom are Latino, Black, Native American, and are stunningly gorgeous. Bahe noted that he also shoots opposite sex couples and girls as well.
"I'm comfortable with myself, my parents always supported me- my being gay wasn't a problem," he said.
His first passion though is film and his latest directorial effort, the result of several years of writing, reworking the script, and finding the perfect moment has produced a remarkable short film.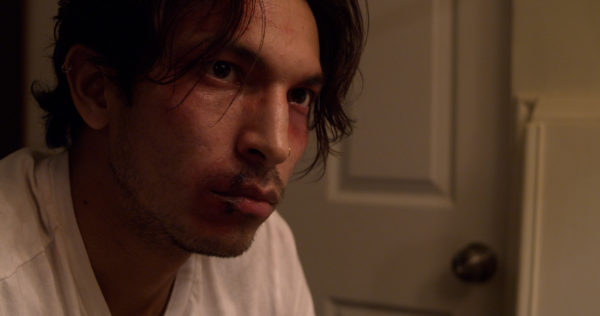 Nobody's Boy is brutally honest and has brought to the screen a first time cast who had never acted previously. Yet their performances feel authentic and three dimensional almost as if the camera is silently documenting their lives without a hint of cliché.
The storyline echoes the darkest areas of lives spent on the fringe with seemingly unsurmountable obstacles and tethered to the ugliness of alcoholism, loneliness, sexual trauma, and despair. As the film unfolds it becomes readily apparent that it paints a dark portrait, yet there remains a spark of hope and unashamed humanity embracing its characters.
Inspiration for certain themes for example, draws upon Bahe's own life experiences, especially that of dealing with alcoholism due to a sibling who had battled through the trauma of that addiction.
The audience is first presented with Oscar, a deeply troubled, flawed sex worker and alcoholic whose deep apparent pain is reflected in every expression, glance, and his body language.
Oscar's character has been given life by 26-year-old Hispanic-Native American call center worker, part-time exotic dancer, and male escort Daniel Estrada. "I knew I needed to be a real life character, especially to bring out Harrison's vision," Estrada told the Blade.
Unlike his character, Estrada was brought up in an affirming household coming out gay as a young teenager, He wryly noted that while his mother knew, his father took a bit longer to come around but now is supportive to nearly the point of being over-protective. "Be careful he tells me now," Estrada said.
His brother and sister didn't care and as far as the sex worker aspect of his life, he admits that he very much enjoys being a catalyst for that sense of intimacy that his clients pay for- that and he enjoys being paid for it.
Estrada told the Blade that while there is a massive difference between the reality of his life and that of Oscar's and while there were challenges to finding himself being able to dive into Oscar's lowest points and despair, he found the collaborative working with Bahe and the other cast members helped him to find Oscar's voice.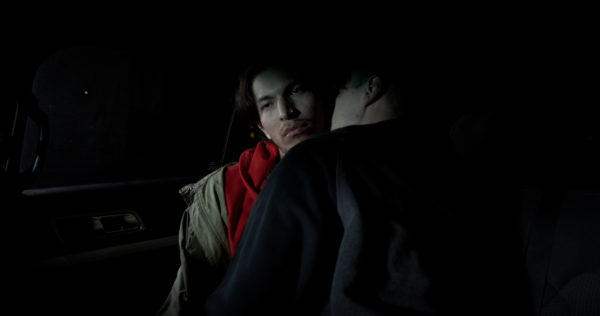 As Oscar's tribulations and dealing with the outrages perpetrated against him while living on the lowest fringes of society seemingly escalates out of control, a client searching for his own peace and sense of intimacy- a human connection, enters his life.
The character of Mark, an over 50 something white single male is ably portrayed by John Dixon, who has been in the tech industry for over 35 years in sales and marketing management. He gives Mark a three dimensional easily relatable personage that has his own demons, uncertainties, and fragilities especially when dealing with the unknowns of Oscar's.
There is a sense of chemistry between John as Mark and Daniel as Oscar that is absolutely believable.
Bahe told the Blade that the majority of Nobody's Boy was shot with the Black Magic Pocket Cinema Camera 4K version and a Google Pixel 5 mobile phone. The estimated shooting budget was most likely less than $100.
The film was shot for 13 days over four months in the middle of the Coronavirus pandemic from November 2020 to March 2021.
However, the real magic of this film is in the accomplishments of its director and his cast inspired to bring a story to life and make it feel real.
Nobody's Boy will premier April 23 on the Navajo Joe Films YouTube Channel.
Trailer:
Elton John and Years & Years give a fabulous performance at the 2021 Brit Awards
Elton John's & Years & Years' BRIT Awards 2021 song 'It's a Sin' released in support of Elton John AIDS Foundation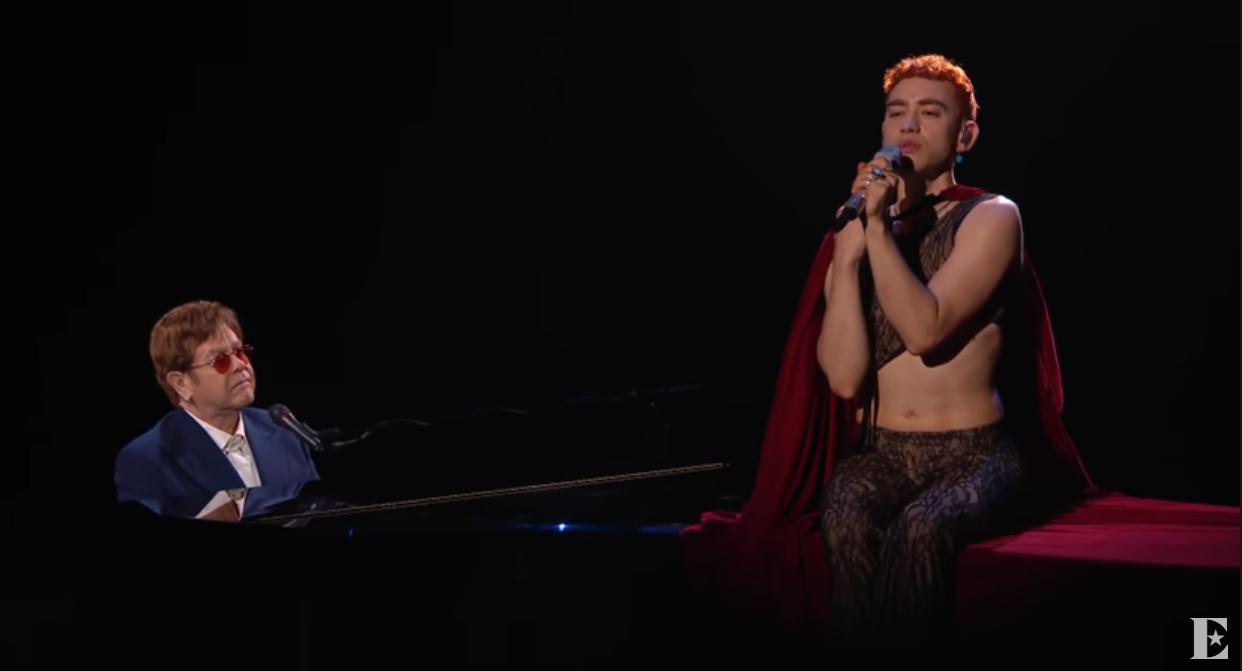 LONDON – In a show stopping performance Tuesday, Sir Elton John and Olly Thornton both who are British musicians, singer-songwriters, actors, and LGBTQ advocates- Thornton performs as Years & Years, rendered their new version of the Pet Shop Boys classic single 'It's a Sin'.
John's and Years & Years' BRIT Awards 2021 performance of the Pet Shop Boys classic single 'It's a Sin' was released in support of the Elton John AIDS Foundation.
WATCH:
LISTEN TO It's a sin HERE: https://EltonJohnYearsandYears.lnk.to…
DONATE TO EJAF HERE: https://donate.eltonjohnaidsfoundatio…
Ellen DeGeneres announces she is ending her show after 19 years
Ellen will sit down with Oprah Winfrey on Thursday to discuss her leaving daytime TV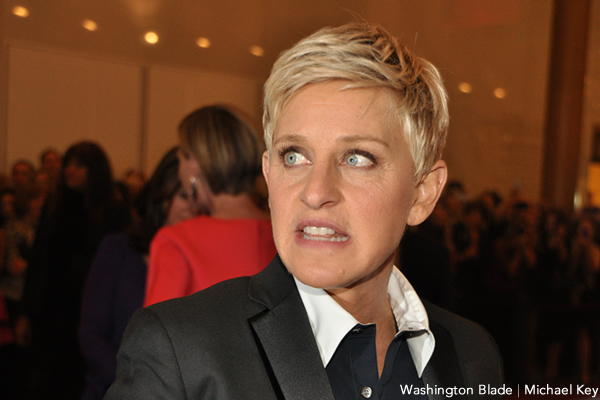 BURBANK – The Ellen DeGeneres Show known simply as 'Ellen' is ending its 19 year daytime television run next year in an announcement made to the show's staff yesterday and in an interview DeGeneres gave The Hollywood Reporter published Wednesday. The show debuted on September 8, 2003 but has been plagued with problems over the past year after staffers alleged a toxic work environment and accused producers of sexual misconduct last summer.
"When you're a creative person, you constantly need to be challenged – and as great as this show is, and as fun as it is, it's just not a challenge anymore," DeGeneres told the Hollywood Reporter.
Last July, online webzine Buzzfeed reported that the toxicity in the workplace had created a hostile environment for the show's production staff. "Most of the former employees blamed executive producers and other senior managers for the day-to-day toxicity, but one former employee said that, ultimately, it's Ellen's name on the show and "she really needs to take more responsibility" for the workplace environment," Buzzfeed wrote.
There were also accusations of racism directed against one former staffer and sexual misconduct and other problems behind the scenes. Some of the problems according to reporting by Variety in addition to the Buzzfeed article stemmed from allegations stating that DeGeneres herself created strive by being notoriously difficult to deal with.
Last March as the pandemic closed down production, there were complaints by staff about being shut out without a fall back position further exacerbated when DeGeneres taped several of the shows with an outside crew at her home.
A spokesperson for Warner Bros. Television, which distributes the show, told Variety that the crew was consistently paid during the pandemic, although at reduced hours, and "acknowledged that communication could have been better, but cited complications due to the chaos caused by COVID-19."
Adding to the turmoil last Spring, comedian Kevin T. Porter started a Twitter thread asking people to share "the most insane stories you've heard about Ellen [DeGeneres] being mean." which had a significant thread of replies.
In August Variety reported that three senior producers executive producers Ed Glavin and Kevin Leman, and co-executive producer Jonathan Norman — have been ousted from the Warner Brothers after the allegations raised in the reporting by Buzzfeed and Variety.
DeGeneres's contract with Warner Brothers for 'Ellen' runs through 2022. The chat show host has publicly reflected on stepping away in recent years.
She will sit down with longtime pal and daytime predecessor Oprah Winfrey to discuss the news on Ellen's May 13 show
She has also broadened her workload, having made a standup comedy special for Netflix and reaching a deal with Warner Media to create new shows for its streaming platform, HBO Max, among other projects.
NBC Universal cancels Golden Globe awards broadcast for 2022
NBC Universal announced the network would not broadcast the 2022 Golden Globes awards ceremony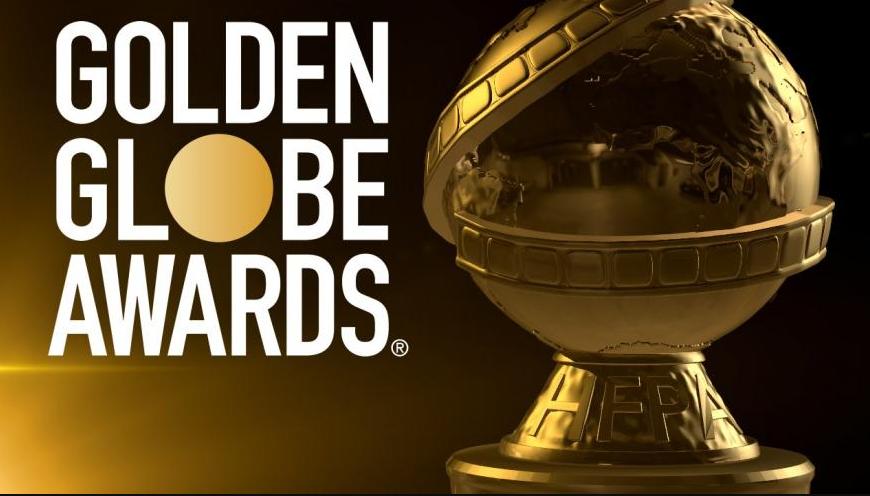 BURBANK – In the wake of an in-depth investigation into the Hollywood Foreign Press Association (HFPA), the organization responsible for the Golden Globes by the Los Angeles Times, which revealed a lack of racial diversity among its voting members and various other ethical concerns, NBC Universal announced Monday the network would not broadcast the 2022 Golden Globes ceremony.
This past February ahead of the HFPA's 78th Annual Golden Globes ceremony, HFPA board chair Meher Tatna told Variety magazine that the organization that the organization of international journalists which covers the film, television, and entertainment industry has not had any Black members in at least 20 years.
Actor Sterling K. Brown, a Golden Globe winner and two-time nominee, posted to Instagram;
Criticism of the HFPA, which puts on the Globes and has been denounced for a lack of diversity and for ethical impropriates, reached such a pitch this week that actor and superstar celebrity Tom Cruise returned his three Globes to the press association's headquarters, according to a person who was granted anonymity because they weren't authorized to speak publicly about the decision, the Associated Press reported.
"We continue to believe that the HFPA is committed to meaningful reform. However, change of this magnitude takes time and work, and we feel strongly that the HFPA needs time to do it right," a spokesperson for NBC said in a statement.
"As such, NBC will not air the 2022 Golden Globes," the spokesperson added. "Assuming the organization executes on its plan, we are hopeful we will be in a position to air the show in January 2023."
NBC's decision comes as Vogue reported that the backlash to the HFPA came swiftly and decisively. Some of Hollywood's biggest studios, including Netflix, Amazon, and WarnerMedia, announced they were severing ties with the organization until efforts were made to increase diversity and stamp out corruption, while a group of more than 100 of the industry's biggest PR firms released a statement in March in which they pledged to boycott the ceremony for the foreseeable future.
The HFPA did not immediately respond to inquiries by media outlets requesting comment about NBC's decision.
In February, the organization said it was "fully committed to ensuring our membership is reflective of the communities around the world who love film, TV, and the artists inspiring and educating them."
"We understand that we need to bring in Black members as well as members from other underrepresented backgrounds, and we will immediately work to implement an action plan to achieve these goals as soon as possible," it said.
HFPA also announced a full timetable through this summer for implementing promised reform initiatives in response to NBC's decision.

"Regardless of the next air date of the Golden Globes, implementing transformational changes as quickly — and as thoughtfully — as possible remains the top priority," the HFPA board said in a statement. "We invite our partners in the industry to the table to work with us on the systemic reform that is long overdue, both in our organization as well as within the industry at large."