Veronica Escobar talks Biden immigration policy, LGBTQ asylum seekers
Texas Democrat represents border city of El Paso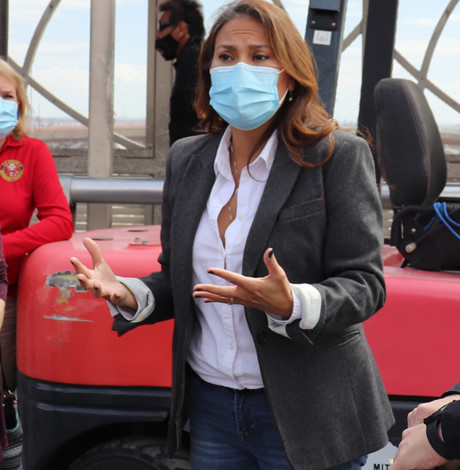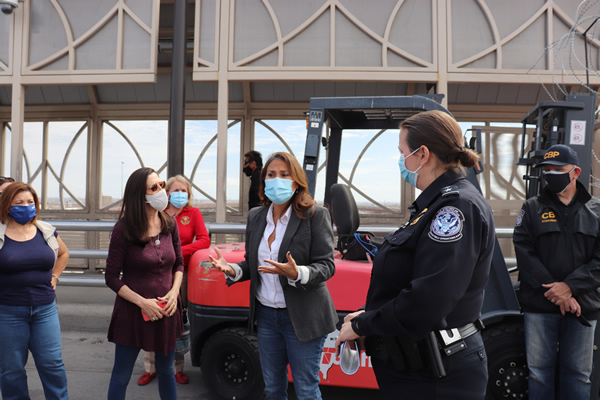 WASHINGTON — Texas Congresswoman Veronica Escobar on Thursday said LGBTQ asylum seekers are among those who should be able to pursue their cases outside of detention.
"We need to use alternatives to detention far more robustly and we need to stop growing detention space," Escobar told the Washington Blade during a telephone interview. "We need to stop growing ICE (U.S. Immigration and Customs Enforcement) personnel. We need to put all of that on pause and put resources and energy into alternatives to detention and legal pathways and reenvisioning our refugee and asylum system."
Escobar represents Texas' 16th Congressional District that includes El Paso, which is across the Rio Grande from Ciudad Juárez, Mexico.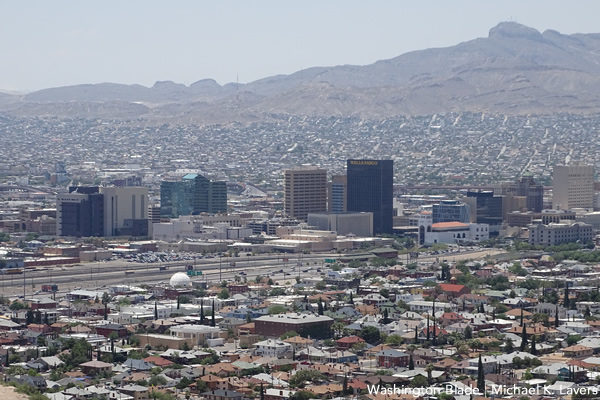 The Texas Democrat said she supports the closure of private ICE detention centers that include the Otero County Processing Center in Chaparral, N.M., from which Johana "Joa" Medina León, a transgender woman with HIV from El Salvador, was released days before she died at an El Paso hospital on June 1, 2019.
"I've sounded the alarm and written letters," Escobar told the Blade, noting she has expressed concern about the treatment of LGBTQ detainees in ICE custody. "I am calling for shutting down private facilities like Otero, but to be honest our government-run facilities are not a whole lot better. They are better in some respects, but they're not in other respects."
Escobar said she would like the U.S. to create "a system where vulnerable populations are not in this kind of custody at all."
"They are in our custody through what is very similar to a criminal justice process. That is a fundamental problem," she told the Blade. "I think we can try to spend time and energy reforming the way vulnerable populations are dealt with in custody or my preference is to advocate so that they are not in criminal-like custody at all."
"There has to be a hybrid approach, a new way to approach populations that should be treated with a humanitarian component instead of a criminal component or viewed through a humanitarian lens instead of through a criminal lens," added Escobar. "I want our law enforcement to focus on criminal activity and bad actors, but someone vulnerable seeking asylum should not be treated in the same away as a drug trafficker, part of a sophisticated criminal organization that poses a major threat to our homeland. There's no way that we should be treating these two populations the same way, but that's what's been happening ever since the Clinton era and so it's going to take a lot of unwinding of that and I want to get those ideas into the public dialogue. I want to push a complete revamping of the system and a reenvisioning of how we address vulnerable populations who arrive at our front door."
Escobar said she does not support the abolition of ICE, noting it "performs important functions."
"I am not a believer of abolishing police," she said. "They serve a very important critical function, but I am a fan of and what I am pushing for is taking certain populations out of their custody and out of their purview."
Escobar said she wants to "see people who are actual criminals and who do pose a threat to our communities deported" and ICE "performs that function."
"The problem is we've criminalized everybody arriving at our front door," she told the Blade. "That lens of criminality began with the Clinton administration and it's been expanded year after year after year and so it's going to take a lot of work to unwind it, but I'm committed to that."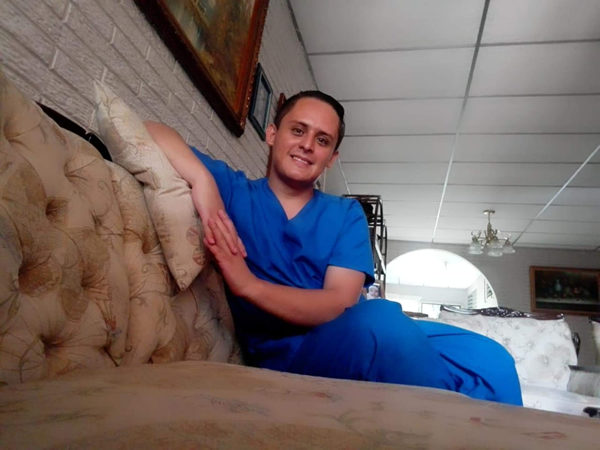 Escobar spoke with the Blade less than two months after the Biden administration began to allow into the U.S. asylum seekers who the previous White House forced to pursue their cases in Mexico under the Migrant Protection Protocols program.
Tens of thousands of unaccompanied children have entered the U.S. since President Biden took office. Title 42, a Centers for Disease Control and Prevention rule that closed the Southern border to most asylum seekers and migrants because of the coronavirus pandemic, remains in place.
"We are still as a government using Title 42 to expel families," Escobar told the Blade. "And because the expulsions are completely dependent upon Mexico's collaboration, whenever Mexico makes the determination that they can't take more families, families are being flown across the state or sometimes across the country, to be expelled in other Mexican countries."
Escobar cited reports from lawyers and immigrant advocacy groups that Title 42 expulsions are "being handled in a really terrible away, that in fact agents are not informing families of what's happening to them, and it's led to just really traumatic experiences for vulnerable populations."
"We continue to see policies that were initiated by the Trump administration and they are heartbreaking situations for everybody involved, but especially for the migrants," she said.
Escobar noted the number of unaccompanied children in U.S. Customs and Border Protection custody have "drastically reduced," but the number of them who are in the care of U.S. Department of Health and Human Services "have grown."
"HHS is doing a remarkable job given the situation to get children as quickly as they can out of their custody and into the arms of their family members," she said. "They have had very little time to ramp up. They have had a staff shortage, a facility shortage, a tragic lack of preparation that should have been initiated by the Trump administration, so they inherited little to nothing, so they've been doing the best they can."
"I am so glad though that kids are being taken out of CBP custody," added Escobar. "Kids and vulnerable populations shouldn't be in CBP custody at all."
Addressing root migration causes will 'be tough'
Biden has charged Vice President Harris with the task of working with countries in Central America's Northern Triangle — El Salvador, Guatemala and Honduras — to address some of the root causes of migration that include violence, poverty and climate change.
"We can't address root causes without providing people with more legal pathways," Escobar told the Blade. "Part of what fuels migrants making the treacherous journey and what forces them to go to banks to take out loans to pay human traffickers is the lack of access to a legal pathway."
She further acknowledged there is "not one policy approach that will be the cure all."
"We do have to look at this very clear-eyed and understand that some of the very governments that (Harris)'s going to have to work with are complicit in what's been happening and have allowed criminal organizations to operate with impunity," said Escobar. "Some have had family members who have participated as well, and then there will need to be a multifaceted approach on that front, as well, so there will have to be a carrot and a stick approach."
Escobar told the Blade there should be a "robust collaboration and support that should flow to" non-government organizations "that we trust and that will be transparent with us and what will work closely with us." Escobar added sanctions that include travel ban and freezing assets could also be used to hold individuals accountable for human rights violations in the region.
"The criminal organizations that have thrived, especially over the last four years, and have indeed gotten more sophisticated over the last four years, have operated with impunity in these governments and the United States has to work with these governments," she said. "We have to be good neighbors, strong neighbors, but we have to be neighbors that also create accountability and create an environment where there are consequences for being complicit with bad actors or criminal organizations."
"It's going to be tough," added Escobar. "Do I think it's doable? 100 percent. Will it happen overnight? Absolutely not, but it's long overdue."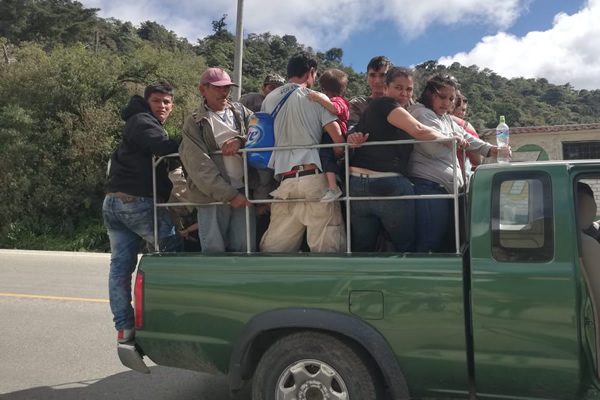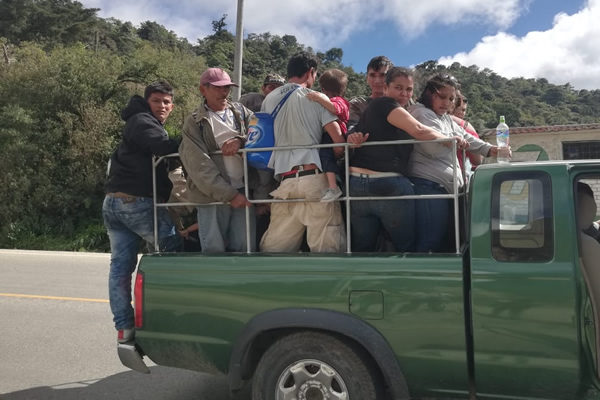 Escobar not invited to participate in GOP trip to El Paso
Escobar on March 27 led a group of eight House members — seven Democrats and one Republican — to El Paso.
The lawmakers met with immigration activists and representatives of local NGOs. The delegation also visited the Paso del Norte Port of Entry; CBP's El Paso Central Processing Center; Casa Franklin, an HHS facility for unaccompanied children, and Annunciation House, a shelter for migrants.
House Minority Leader Kevin McCarthy (R-Calif.) is among those who has sharply criticized Biden for beginning the process to reverse his predecessor's hardline immigration policies.
McCarthy and 12 other House Republicans on March 15 visited El Paso. McCarthy did not invite Escobar to participate; even though she reached out to him once she learned about the trip and offered to help set up meetings with lawyers, activists, business owners and others.
"As you prepare to come into my district, I would like to remind you that you are visiting a community that has always welcomed the stranger and has provided good will and hospitality to the most vulnerable among us," wrote Escobar in a letter she sent to McCarthy on March 11. "Over the last four years, as the former President used increasingly racist and xenophobic language that dehumanized immigrants, we learned the painful lesson that those words have consequences."
Escobar said "a target was painted on our backs as Donald Trump and many of our own colleagues in Congress chose to fan the flames of anti-immigrant fervor and incite hatred towards our safe and secure border." She further noted in a letter "a domestic terrorist" who killed 23 people at an El Paso Walmart on Aug. 3, 2019, "confessed that he drove over 10 hours to slaughter Mexicans and immigrants in my community."
"The words you and your delegation of members will use to describe the situation, immigrants and my community have tremendous power," wrote Escobar. "I ask that you never lose sight of that because my district and I will ultimately pay the price."
Escobar on Thursday noted McCarthy and the House Republicans who he brought to El Paso only met with law enforcement officials.
"It's a real failure to look at the whole picture," she said.
Escobar further criticized McCarthy and the group of 18 U.S. senators who "parachuted into" South Texas late last month.
U.S. Sens. Ted Cruz (R-Texas) and John Cornyn (R-Texas) led the delegation that visited the CBP facility in the Rio Grande Valley in which thousands of unaccompanied children had been housed. A press release that Cruz's office issued noted the Texas Department of Public Safety gave the senators "a boat tour" of the Rio Grande.
"They've been in Congress for a long time," said Escobar. "Their idea of a solution is doing the same thing over and over again and expecting different results. That's everybody's definition of insanity."
"I am going to bring forward a new way of looking at all of this and my hope is that those legislators with an open mind and want to explore new ideas will listen," she added.
NBC Universal cancels Golden Globe awards broadcast for 2022
NBC Universal announced the network would not broadcast the 2022 Golden Globes awards ceremony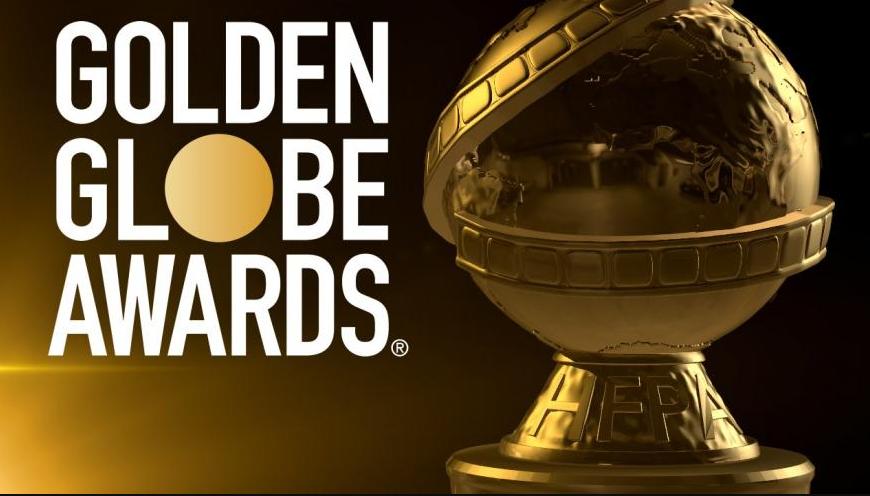 BURBANK – In the wake of an in-depth investigation into the Hollywood Foreign Press Association (HFPA), the organization responsible for the Golden Globes by the Los Angeles Times, which revealed a lack of racial diversity among its voting members and various other ethical concerns, NBC Universal announced Monday the network would not broadcast the 2022 Golden Globes ceremony.
This past February ahead of the HFPA's 78th Annual Golden Globes ceremony, HFPA board chair Meher Tatna told Variety magazine that the organization that the organization of international journalists which covers the film, television, and entertainment industry has not had any Black members in at least 20 years.
Actor Sterling K. Brown, a Golden Globe winner and two-time nominee, posted to Instagram;
Criticism of the HFPA, which puts on the Globes and has been denounced for a lack of diversity and for ethical impropriates, reached such a pitch this week that actor and superstar celebrity Tom Cruise returned his three Globes to the press association's headquarters, according to a person who was granted anonymity because they weren't authorized to speak publicly about the decision, the Associated Press reported.
"We continue to believe that the HFPA is committed to meaningful reform. However, change of this magnitude takes time and work, and we feel strongly that the HFPA needs time to do it right," a spokesperson for NBC said in a statement.
"As such, NBC will not air the 2022 Golden Globes," the spokesperson added. "Assuming the organization executes on its plan, we are hopeful we will be in a position to air the show in January 2023."
NBC's decision comes as Vogue reported that the backlash to the HFPA came swiftly and decisively. Some of Hollywood's biggest studios, including Netflix, Amazon, and WarnerMedia, announced they were severing ties with the organization until efforts were made to increase diversity and stamp out corruption, while a group of more than 100 of the industry's biggest PR firms released a statement in March in which they pledged to boycott the ceremony for the foreseeable future.
The HFPA did not immediately respond to inquiries by media outlets requesting comment about NBC's decision.
In February, the organization said it was "fully committed to ensuring our membership is reflective of the communities around the world who love film, TV, and the artists inspiring and educating them."
"We understand that we need to bring in Black members as well as members from other underrepresented backgrounds, and we will immediately work to implement an action plan to achieve these goals as soon as possible," it said.
HFPA also announced a full timetable through this summer for implementing promised reform initiatives in response to NBC's decision.

"Regardless of the next air date of the Golden Globes, implementing transformational changes as quickly — and as thoughtfully — as possible remains the top priority," the HFPA board said in a statement. "We invite our partners in the industry to the table to work with us on the systemic reform that is long overdue, both in our organization as well as within the industry at large."
LA County expected to hit herd immunity by mid summer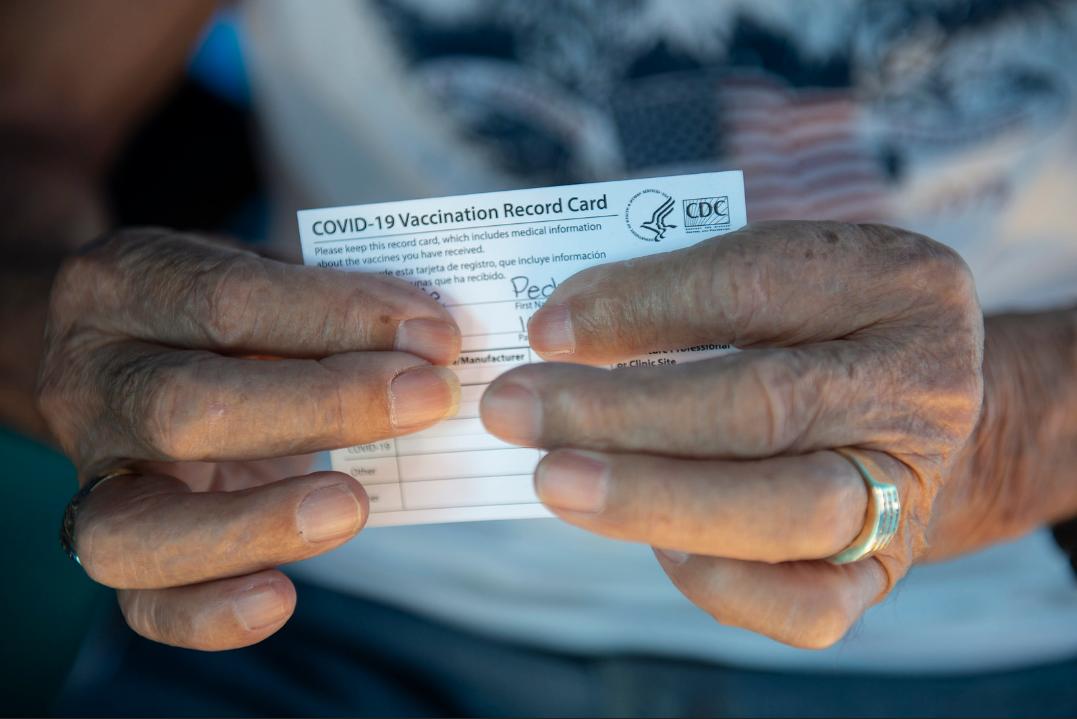 LOS ANGELES – Los Angeles County could reach COVID-19 herd immunity among adults and the older teenagers by mid- to late July, public health officials announced Monday. Over the weekend LA Mayor Eric Garcetti announced that appointments are no longer needed for Angelenos to get COVID-19 vaccinations at any site run by the city.
Garcetti's move is intended to give people who don't have the time or technological resources to navigate online booking platforms a chance to get the shot.
The percentage of the population the County needs to vaccinate to achieve community immunity is unknown, however Public Health officials estimate it's probably around 80%. Currently, 400,000 shots each week are getting into the arms of L.A. County residents, and there are over 2 million more first doses to go before 80% of all L.A. County residents 16 and older have received at least one shot.
At this rate, Public Health expects the County will reach this level of community immunity in mid- to late July and that assumes the County continues to at least have 400,000 people vaccinated each week. That would include both first doses that people need as well as their second doses.
This news came as Los Angeles Unified School District officials announced that attendance numbers at all grade levels in the District have been considerably lower than expected as extensive safety measures have failed to lure back the vast majority of families in the final weeks of school.
Only 7% of high school students, about 30% of elementary school children and 12% of middle school students have returned to campuses.
As of May 7, more than 8,492,810 doses of COVID-19 vaccine have been administered to people across Los Angeles County. Of these, 5,146,142 were first doses and 3,346,668 were second doses.
On Monday the U.S. Food & Drug Administration (FDA) expanded the emergency use authorization for the Pfizer COVID-19 vaccine for adolescents 12 to 15 years of age. The Pfizer vaccine is already authorized for people 16 years old and older.
Pfizer's testing in adolescents "met our rigorous standards," FDA vaccine chief Dr. Peter Marks said. "Having a vaccine authorized for a younger population is a critical step in continuing to lessen the immense public health burden caused by the COVID-19 pandemic."
In a statement released Monday by the White House, President Joe Biden the FDA's decision marked another important step in the nation's march back to regular life.
"The light at the end of the tunnel is growing, and today it got a little brighter," Biden said.
Los Angeles County will offer the Pfizer vaccine for 12 to 15-year-olds once the Centers for Disease Control and Prevention (CDC) affirms the FDA recommendation, which can happen as early as Wednesday. All adolescents 12-17 will need to be accompanied by a parent or guardian to get vaccinated.
To find a vaccination site near you, to make an appointment at vaccination sites, and much more, visit: www.VaccinateLACounty.com (English) and www.VacunateLosAngeles.com (Spanish). If you don't have internet access, can't use a computer, or you're over 65, you can call 1-833-540-0473 for help finding an appointment or scheduling a home-visit if you are homebound. Vaccinations are always free and open to eligible residents and workers regardless of immigration status.
In the meantime, the Los Angeles County Department of Public Health and the Centers for Disease Control and Prevention say that unvaccinated people — including children — should continue taking precautions such as wearing masks indoors and keeping their distance from other unvaccinated people outside of their households.
HHS takes steps to reverse Anti-LGBTQ+ healthcare policy
The announcement came minutes before a scheduled hearing before the U.S. District Court for Equality California's lawsuit challenging the Trump-Pence Administration's "Rollback Rule"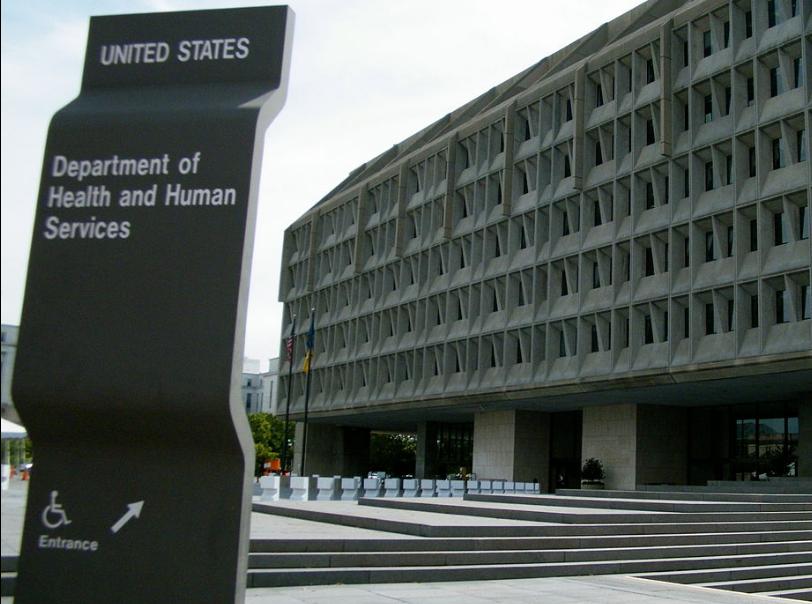 WASHINGTON – The U.S. Department of Health and Human Services announced Monday morning that the Biden-Harris Administration will interpret and enforce Section 1557 of the Affordable Care Act (ACA) and Title IX's prohibitions on discrimination based on sex to include discrimination on the basis of sexual orientation and gender identity.
The announcement came minutes before a scheduled hearing before the U.S. District Court for the District of Massachusetts in BAGLY v. HHS, Equality California's lawsuit challenging the Trump-Pence Administration's "Rollback Rule."
The Trump-era policy undermines the ACA's nondiscrimination protections on the basis of sex — including pregnancy, gender identity and sex stereotyping — as well as protections for patients with limited-English proficiency and those living with chronic illnesses, including HIV. Because the issues in BAGLY v. HHS are broader than what the Administration announced today, the Court scheduled a hearing on the government's motion to dismiss for June 3rd at 2:30 PM EST.
In reaction to the HHS announcement, House Speaker Nancy Pelosi issued a statement Monday:
"Today, the Biden Administration has taken essential and potentially life-saving action to affirm that all people in America have the right to quality, affordable health care – no matter who they are or whom they love. During this time of pandemic and always, it is vital that the most vulnerable have access to care, including LGBTQ Americans, who have long suffered injustice and discrimination that has left them dangerously exposed to health risks.

"The Trump Administration's decision to greenlight anti-LGBTQ discrimination in health care in the middle of a pandemic was an act of senseless and staggering cruelty, made in blatant defiance of our values and a Supreme Court ruling made just a month prior.

"Congressional Democrats together with the Biden Administration are proud to uphold the equal right of every American to access the care that they need to pursue a life of dignity and health. We must now build on this progress and enact the House-passed Equality Act to fully ban anti-LGBTQ discrimination in our nation."
In addition to Equality California, co-plaintiffs in BAGLY v. HHS include Darren Lazor, The Boston Alliance of Gay, Lesbian, Bisexual and Transgender Youth (BAGLY), Callen-Lorde Community Health Center, Campaign for Southern Equality, Equality California, Fenway Health, and Transgender Emergency Fund.
Lazor is a transgender man near Cleveland, Ohio, who experienced numerous counts of discrimination from healthcare providers on the basis of his gender identity from 2012 to 2017. He is a member of Equality California. Plaintiffs are represented by National Women's Law Center (NWLC), the Transgender Law Center (TLC), the Transgender Legal Defense & Education Fund (TLDEF), the Center for Health Law and Policy Innovation (CHLPI) of Harvard Law School and law firm Hogan Lovells.
The lawsuit asserts that the new rule violates the Administrative Procedures Act by being contrary to law, arbitrary and capricious and a violation of the Equal Protection Clause of the 14th Amendment. Notably, it was published on June 19,  just days after the June 15, 2020 U.S. Supreme Court ruling in Bostock v. Clayton County, which found that it is unlawful sex discrimination to fire employees based on sexual orientation or gender identity.
The lawsuit also asserts that the new rule will embolden discrimination and harm LGBTQ+ patients and people seeking reproductive health care, further stigmatize abortion and other pregnancy-related care, harm patients with limited-English proficiency, especially immigrants, and harm people with chronic illnesses, including those living with HIV. The rule will also create confusion about the scope of protections against discrimination under federal law.
Trans people, like plaintiff Darren Lazor, already face disproportionate discrimination in health care settings, including mistreatment by insurers and humiliation and harassment by doctors – problems that are exacerbated for trans people of color and trans people living in rural regions and the U.S. South. In seeking to deny trans people access to the healthcare they need, the Trump Administration had placed trans people, and especially Black trans women, in danger through deliberately harmful governmental action.
"We are thrilled by the news that the Biden-Harris Administration will take initial steps to reverse President Trump's dangerous, discriminatory Rollback Rule, which undermined healthcare nondiscrimination protections critical to the LGBTQ+ community, and trans people in particular," said Equality California Executive Director Rick Chavez Zbur.
"As the world recovers from a global pandemic, it's more important than ever that every American have access to quality, affordable healthcare without fear of harassment and discrimination. We remain hopeful that under Secretary Becerra and Assistant Secretary Levine's leadership, HHS will continue to take further steps to rescind the Trump-era regulation and address the harms that it has caused," he added.