LGBTQ National Chamber of Commerce VP announces run for Pennsylvania House seat
I'm a proud union member, LGBTQ+ community leader, the son of a small business owner and public school teacher, and dedicated public servant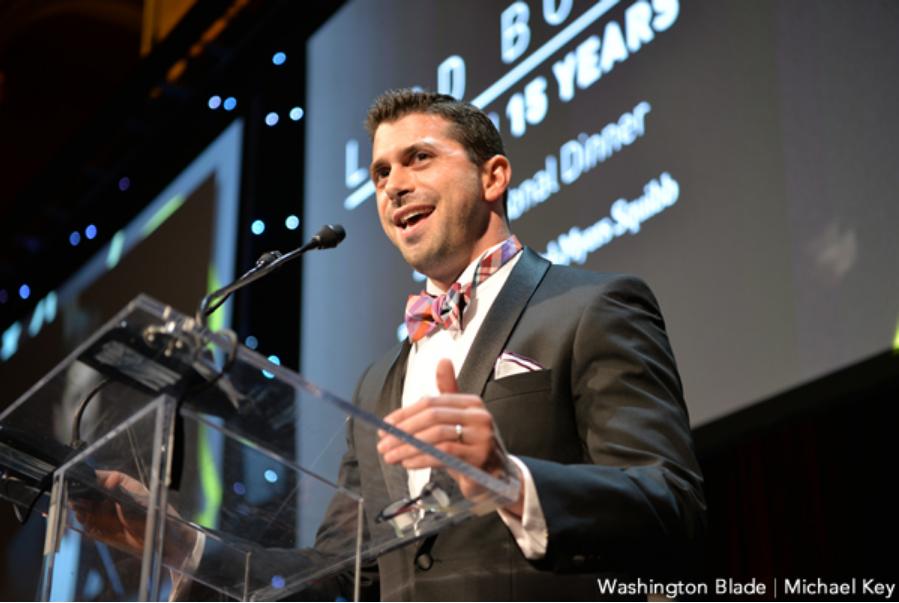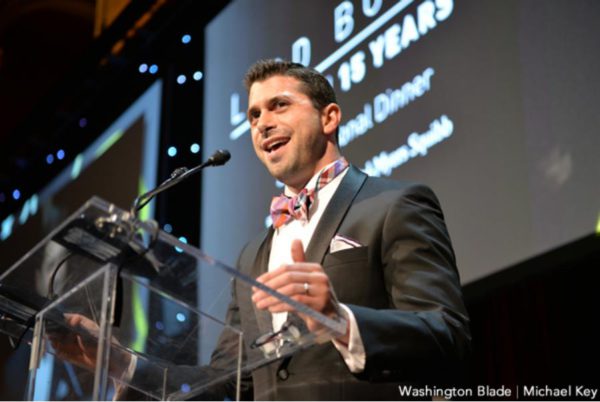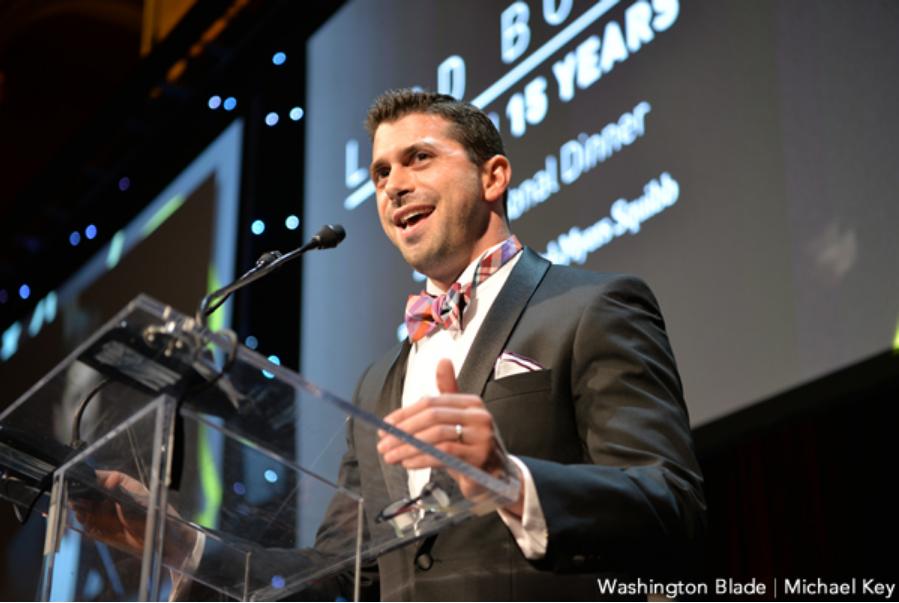 PHILADELPHIA, PA. – National LGBT Chamber of Commerce Senior Vice President Jonathan Lovitz on Monday announced he is running for the Pennsylvania House of Representatives.
"I'm a proud union member, LGBTQ+ community leader, the son of a small business owner and public school teacher, and dedicated public servant who has passed more than 25 laws in 13 states, including right here in Pennsylvania, creating opportunity for small business owners and minority communities," said Lovitz in an email that announced his candidacy.
"At a time when our economic recovery is the key to solving the systemic social injustices facing our city, a progressive business leader is exactly what is needed representing the business hub of Philly in Harrisburg," added Lovitz.
Lovitz, who lives in Center City, would represent District 182 if he is elected.
State Rep. Brian Sims (D-Philadelphia), who currently represents the district, in February announced he is running for lieutenant governor.
"This race also offers the historic opportunity for the first LGBTQ-held seat in Pa. (Rep. Brian Sims, now running for lt. governor) to transfer to another LGBTQ state representative," said Lovitz.
Rep. Karen Bass greets LGBTQ+ affinity group at the historic Black Cat
Bass has been a longtime ally of the LGBTQ+ community. In her remarks she listed some of her achievements in the battles for LGBTQ+ equality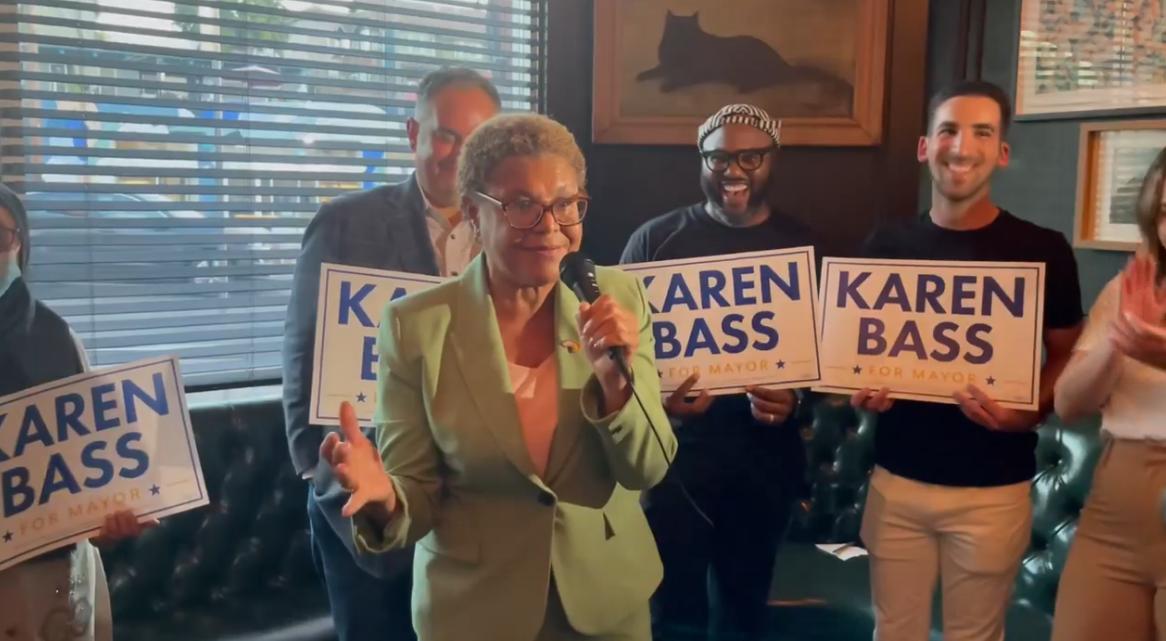 LOS ANGELES – Surrounded by well-wishers, supporters, and former California Assembly Speaker John A. Pérez at her side, U.S. Representative Karen Bass launched the official "LGBTQ+ for Bass affinity group" Wednesday evening at the Black Cat, an LGBTQ+ historic site located in the Silver Lake neighborhood of the City.
Pérez, an openly Out gay man served as the 68th Speaker of the California State Assembly, succeeding Bass as Speaker in 2010. Bass made several warm references to their mutual past political history. She also spoke on subjects that are critical to furthering LGBTQ+ equality and equity in her six-minute chat.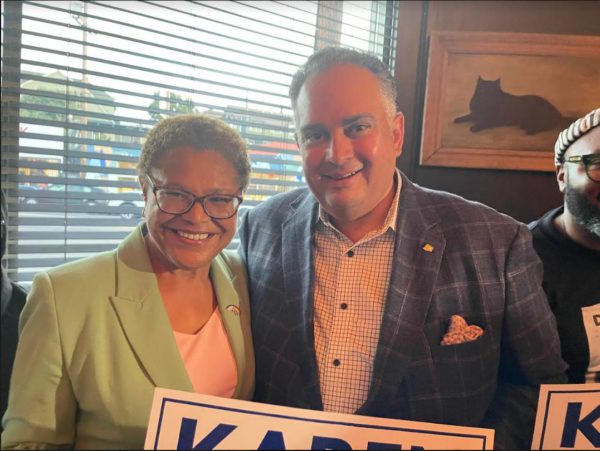 The congresswoman is locked in a close race with billionaire real estate tycoon Rick Caruso to succeed current Los Angeles City Mayor Eric Garcetti in the Fall elections on November 8. Both candidates advanced from the June 7 primary election since neither received 50% of the vote. Incumbent Mayor Garcetti is unable to stand for re-election due to term limits.
Bass has been a longtime ally of the LGBTQ+ community. In her remarks Wednesday at the Black Cat she listed some of her achievements in the battles for LGBTQ+ equality, first in the California Assembly, then in Congress.
The venue where the Congresswoman launched the LGBTQ+ political affinity group is famed as an LGBTQ+ historic site. The Black Cat was the site of one of the first demonstrations in the United States protesting police brutality against LGBT people, preceding the Stonewall riots by over two years.
From the One Archives at USC: A New Year's 1967 raid by the Los Angeles Police turned brutal as LAPD undercover officers began beating several of the patrons and ultimately arrested fourteen patrons for "assault and public lewdness." As reported by the local gay newspaper Tangents, two bartenders were beaten unconscious. The paper also noted that patrons fled to another gay bar, New Faces, but they were followed by police and arrested. The officers mistook the manager, a woman named Lee Roy, for a man (named "Leroy") wearing a dress, and beat her severely.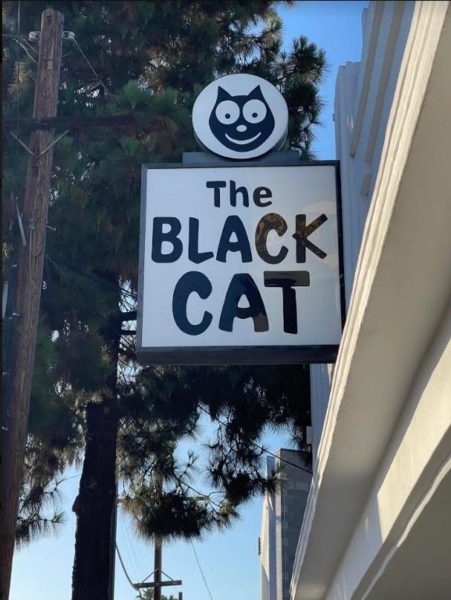 The historical account continued: Contrary to popular myth, there was no "riot" at the Black Cat, but a civil demonstration of 200 attendees to protest the raids was held on February 11, 1967. The demonstration was organized by a group called PRIDE (Personal Rights in Defense and Education) – founded by Steve Ginsberg – and the SCCRH (Southern California Council on Religion and Homophile). The protest was met by squadrons of armed policemen. Demonstrators carefully adhered to all laws and ordinances so that the police had no legitimate reasons to make arrests.
Two of the noteworthy events that arose from the Black Cat arrests and later protests was the establishment of The Advocate, which began as a newspaper for the group PRIDE and has continued publishing to this day and formation of the Metropolitan Community Church led by Los Angeles LGBTQ+ pioneer, the Reverend Troy Perry.
Karen Bass speaks at LA's iconic Black Cat:
Editor's Note: The Los Angeles Blade has endorsed Rep. Bass in her election campaign to become the next mayor of the city of Los Angeles.
Gay man wins Democratic congressional primary in Ill.
Eric Sorensen running for retiring U.S. Rep. Cheri Bustos' seat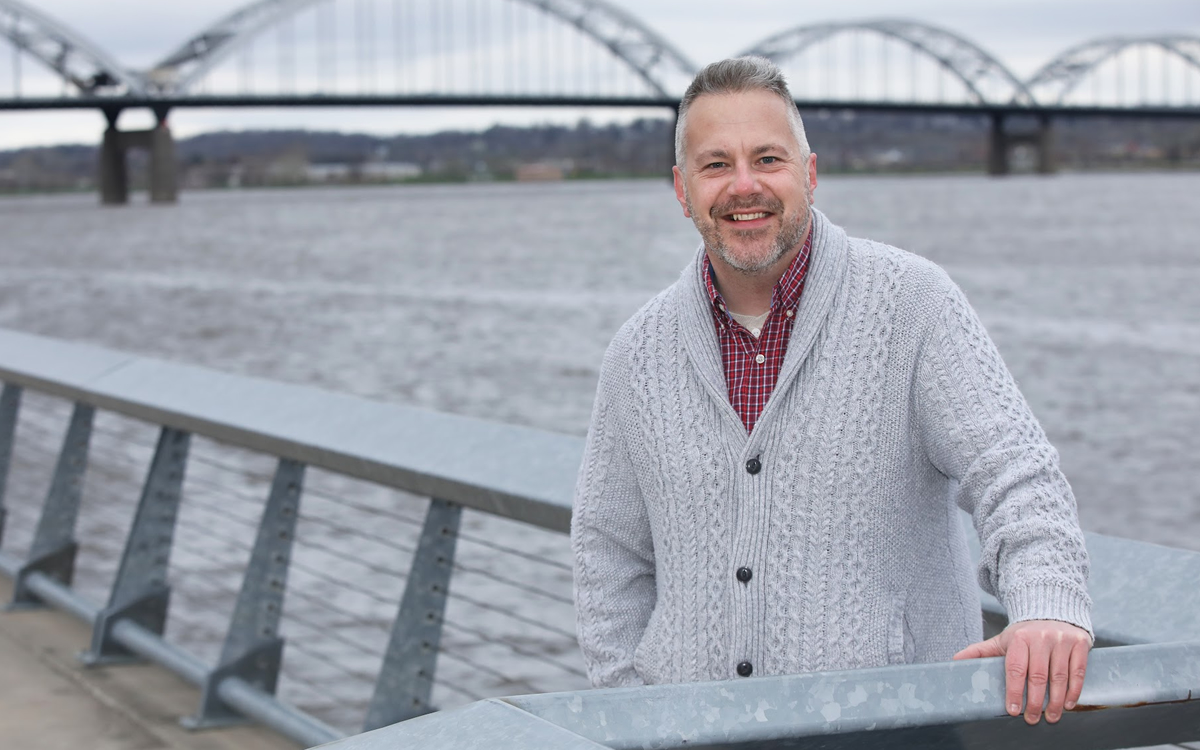 MOLINE, Ill. — Illinois Democrats are hoping to send a gay person to Congress for the first time in the state's history.
Voters in the 17th Congressional District in northwest Illinois on Tuesday voted to have Eric Sorensen, a former meteorologist, become the Democratic nominee for the district's U.S. House of Representatives seat currently held by retiring Democratic Congresswoman Cheri Bustos.
"THANK YOU to everyone who was a part of this movement," Sorensen wrote on Twitter following his primary victory. "From day one this campaign has been built on three pillars: Trust, science, and communication. I'm honored to be your #IL17 Democratic nominee for Congress."
Sorensen, who bested his closest primary opponent by more than 13,000 votes, has centered much of his campaign messaging around the issue of mitigating the effects of climate change.
Sorensen's candidacy and potential to become the state's first openly gay member of Congress has been met with celebration from those advocating for more of such representation on Capitol Hill. After Sorensen claimed victory on Tuesday, advocacy groups and political organizations like Equality PAC and the LGBTQ Victory Fund were quick to offer their support.
"It has never been more important to defend our pro-choice, pro-equality majority in Congress," Victory Fund President Annise Parker said in a statement. "As a meteorologist, Eric spent the last two decades keeping his local community safe by telling the truth and promoting a pro-science agenda. His success tonight is a testament to his continued leadership and grassroots support, as well as a highly effective ground game focused on candid conversations about how to make government work for all Americans."
Hoping to keep the district from flipping to Republican control in a midterm year that is expected to be an uphill battle for Democratic congressional majorities, Sorensen has also gained the backing of the district's current congresswoman. Bustos took to Twitter following Sorensen's victory to announce her support.
"Illinoisans deserve a representative who will fight for working families, help build our local economy and continue to lift up Midwestern voices," Bustos wrote. "Eric will do that."
Sorensen's ultimate ascension to Illinois' 17th Congressional District seat, however, is not assured. Though the district leans Democratic, it is widely labeled as a competitive race following nationwide redistricting of congressional maps ahead of this year's midterms.
Such a competitive landscape is coupled with a competitive rival battling Sorensen for the seat.
His Republican opponent, lawyer and Army Reserve Capt. Esther Joy King, previously ran for the seat in 2020, losing to Bustos by just four percent of the overall vote.
Having already secured a number of high-profile Republican endorsements including House Minority Leader Kevin McCarthy (R-Calif.), House Conference Chair Elise Stefanik (R-N.Y.) and former Secretary of State Mike Pompeo, King has already begun her November messaging campaign after besting her primary opponent by more than 30 percentage points.
"It doesn't have to be a choice if we elect leaders who will put their constituents first rather than far-left, out-of-touch policies and that's exactly what I'm running to do," King said in a statement Tuesday night. "Let's come together to win this in November."
Groups like the Victory Fund, however, are remain optimistic that Sorensen's potential to make history will be within reach when voters enter the polls on Nov. 8.
"Voters are clearly enthusiastic about Eric's vision for a more equitable future," Parker said. "We trust Eric will be a vital voice in Congress come November. The stakes have never been higher."
Hillary Clinton labels Justice Thomas 'a person of grievance'
Clinton cautioned that Thomas was also sending a signal to attack same-sex marriage, sodomy and contraception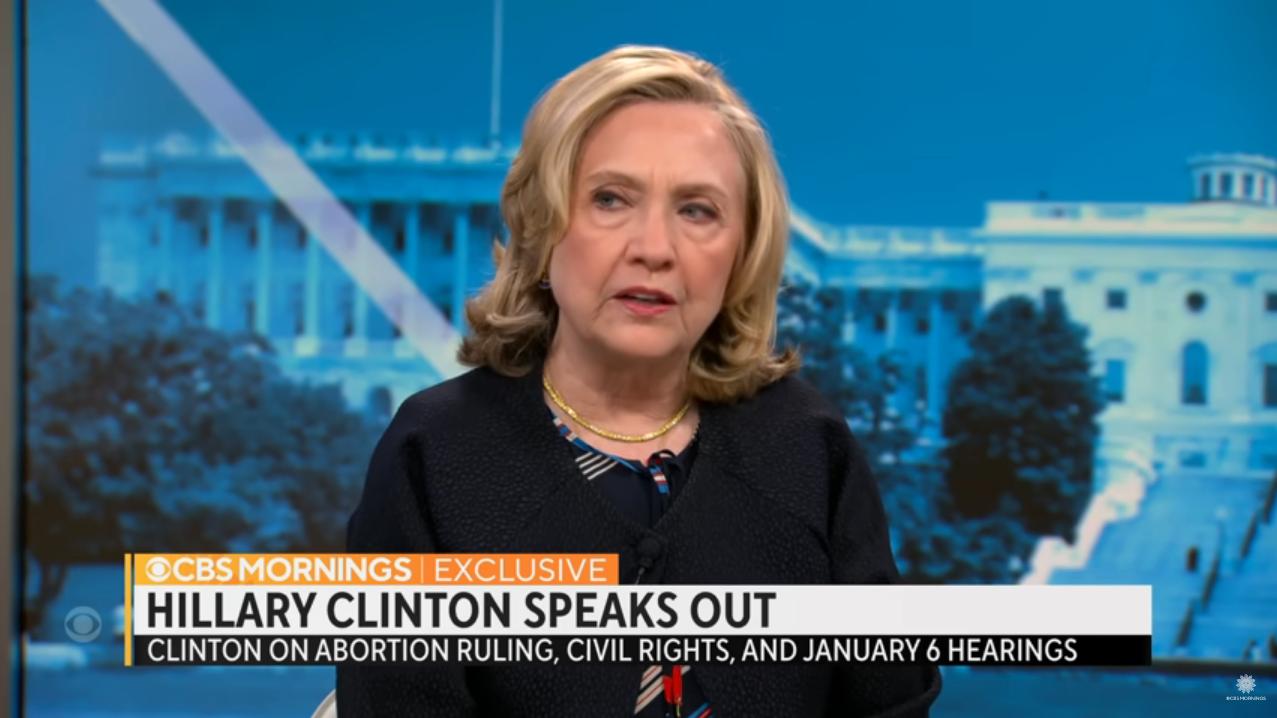 NEW YORK – In an interview with CBS News correspondent and co-anchor of CBS Mornings Gayle King, former U.S. Secretary of State Hillary Clinton reflected on last Friday's stunning yet expected overturn of landmark women's reproductive choice case Roe v. Wade.
During the interview, Secretary Clinton cautioned that Associate U.S. Supreme Court Justice Clarence Thomas was sending a signal to attack same-sex marriage, sodomy and contraception to lower federal courts and state legislatures and that he would be willing to consider cases that could target those rights.
"He has signaled in the past to lower courts, to state legislatures to find cases, pass laws, get them up," Clinton said, adding Thomas's message to conservative judicial activists has been "I may not get them the first, the second, or the third time, but we're going to keep at it."
Clinton also noted, "I went to law school with [Justice Thomas]. He's been a person of grievance for as long as I have known him — resentment, grievance, anger … Women are going to die, Gayle. Women will die."
Hillary Clinton on abortion ruling: "Women are going to die"