Equality Act at an impasse, Trans kids in sports may be sticking point
All kids deserve the opportunity to play school sports with their friends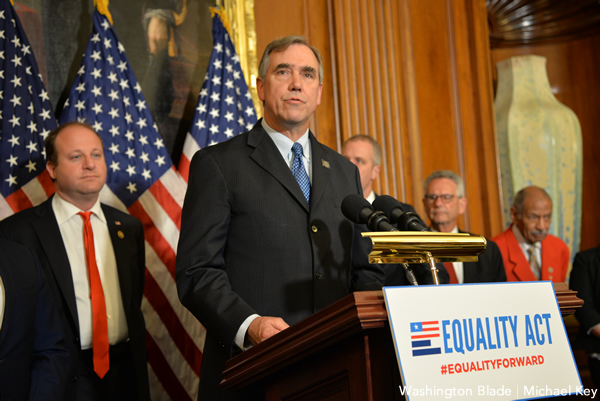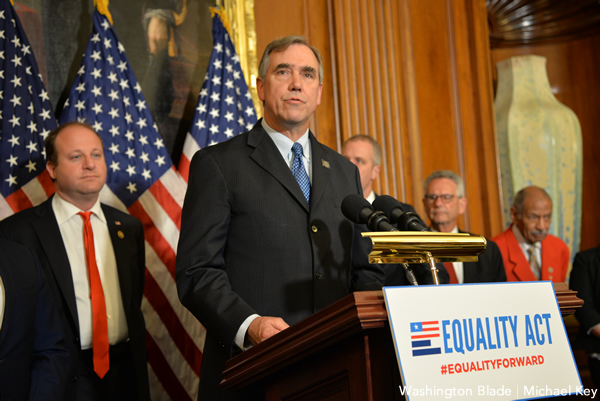 WASHINGTON – With the Equality Act remaining at an impasse in the U.S. Senate, one sticking point for potential supporters is whether or not the legislation will address the hot button issue of transgender kids participating in sports, as one prominent LGBTQ legal group says it will draw a red line on the issue in any negotiations on the bill.
Shannon Minter, legal director for the National Center for Lesbian Rights, said his organization "will certainly hold firm" on protecting transgender kids from all forms of school-based discrimination, including in sports, which he noted is already law in the aftermath of the U.S. Supreme Court's decision last year in Bostock v. Clayton County.
"There seem to be a lot of misconceptions about this issue, so this may well turn out to be an area where more discussion will show there is little if any real disagreement.," Minter said. "For example, current law already allows for reasonable regulations, such as those adopted by the NCAA, to ensure both inclusion and fairness in elite competition. Nothing in the Equality Act would change that."
After the court ruling in Bostock, which found anti-LGBTQ discrimination is an illegal form of sex discrimination under the law, transgender legal advocates have argued — and won in court — the ban on sex discrimination in schools under Title IX of the Education Amendment of 1972 requires them to allow transgender students to compete consistent with their gender identity.
Moreover, U.S. government discrimination on the basis of sex is subject to heightened scrutiny under legal jurisprudence, which in theory after Bostock would apply to schools prohibiting transgender athletes from participating in sports.
Amid a wave of anti-LGBTQ legislation throughout the country targeting transgender kids in sports — most recently in Oklahoma, where the state House approved legislation essentially barring them from participation — legal advocates have already declared they will look to the courts for the legal protections afforded under Bostock to challenge any new laws.
Transgender advocates are pointing to the policy of the National Collegiate Athletic Association, which allows transgender athletes to participate consistent with their gender identity provided they meet certain sex-based characteristics, such as testosterone suppression treatment for transgender women to compete in women's sports.
Although the NCAA had held out on commenting on anti-transgender state legislation, the organization last week issued a statement affirming its commitment to transgender athletes and hinting it would move events from states with those measures in place.
Other transgender groups echoed the sentiment that current law already protects transgender students and the NCAA's policy could provide a model for schools writ-large, although they stopped short of saying they would draw the line on the issue in negotiations on the Equality Act.
Rodrigo Heng-Lehtinen, deputy executive director of the National Center for Transgender Equality, pointed to both existing law and the NCAA in response to an inquiry from the Blade on talks about the legislation.
"NCTE is committed to protecting transgender youth from discrimination in every aspect of education, including school sports," Heng-Lehtinen said. "The Bostock decision also reinforces that anti-transgender discrimination is illegal. Notably, the NCAA already has policies to allow for transgender student-athletes to compete, and nothing in the Equality Act would change that."
NCTE didn't respond Wednesday to a follow-up inquiry on whether that means the transgender sports issue would be a red line in talks over the Equality Act.
Andy Marra, executive director of the New York-based Transgender Legal Defense & Education Fund, said in response to an inquiry the need for allowing transgender athletes to compete consistent with their gender identity will become apparent as talks continue.
"For a decade now, the NCAA has maintained an inclusive policy that allows for transgender athletes to participate fully in sports. We are confident that as we continue to clarify this issue, it will become clear that not only is discrimination against transgender students both harmful and wrong, it is also already illegal."
If advocates hold firm on the issue of transgender athletes in sports, it may well mean the Equality Act will have no chance of winning the 60 votes needed to overcome a filibuster in the Senate.
A recent PBS Newshour poll found two-thirds of Americans oppose anti-transgender laws proposed in the states, including measures prohibiting students from participating in sports.
That opposition to anti-trans sports bills is seen across party lines, with 69 percent of Democrats, 66 percent of Republicans and 67 percent of independents saying they opposed the measures. However, Americans are most closely divided when it comes to the actual issue of transgender participation in sports.
"For grade school, 50 percent of people said transgender children should be allowed to play on teams that match their gender identity, while 44 percent said they should not. In middle school, the split was 49 percent for, and 47 percent against," writes Matt Loffman, PBS NewsHour's deputy senior politics producer. "In high school, 47 percent were for and 48 percent against. And in college, 49 percent were in favor and 45 percent opposed."
Seeming to pick up on that hesitation, Sen. Susan Collins (R-Maine) — who had co-sponsored the Equality Act in the previous Congress, but not now — has articulated the sports issue as a point of contention she wanted to address as a condition for renewed support of the Equality Act. Collins was among the senators who voted for an amendment proposed as a part of Biden's COVID relief package that would have zeroed out Title II funding for schools allowing transgender athletes to participate in sports.
Joining Republicans in voting for the amendment was Sen. Joe Manchin (D-W.Va.), who remains the lone Democratic hold out on the Equality Act as a Democratic insider says he's facing a deluge of calls in opposition to the legislation. Some insiders are looking to Sen. Shelley Capito (R-W.Va.), an unlikely Republican who may be a surprise supporter of the Equality Act, to lock up support from Manchin.
Transgender advocates may have good reason to be concerned negotiators on the Equality Act may buckle on the transgender sports issue. After all, when the Blade asked Sen. Jeff Merkley (D-Ore.), the lead co-sponsor of the Equality Act, during an interview upon introduction of the bill in February whether he'd be willing to make accommodations for the issue, he hedged as opposed to ruling it out.
"In terms of the dialogue that is held between the two chambers and with the Republican colleagues, that dialogue will happen in close consultation with the civil rights groups that have enormous expertise and working to make sure that no modification or clarification is anything that undermines the opportunity of LGBTQ Americans to thrive in our society," Merkley said.
Many key negotiators on the Equality Act are staying silent on the transgender sports issue as they continue to keep their cards close to their vest on talks. The Human Rights Campaign, for example, didn't respond to the Blade's request for comment for this article.
Merkley said in a statement to the Blade provided by his office in response to an inquiry for this article that he remains committed to transgender athletes in his efforts to pass the Equality Act.
"All kids deserve the opportunity to play school sports with their friends," Merkley said. "That experience of forming camaraderie, being part of a team, and discovering something you love is so valuable, and no kid should be turned away. Every child deserves equal dignity, respect, and opportunity, and that's why I'm working hard in the Senate to pass the Equality Act."
Merkley said his focus is finding the 60 votes in the Senate needed to end a filibuster on the legislation and get the measure to the desk of President Biden, who campaigned on signing the legislation into law within his first 100 days in office.
"I am deeply committed to working on a bipartisan basis to find the necessary votes to pass this landmark law and replicate the bipartisan success of the 2013 Employment Non-Discrimination Act," Merkley said. "Those conversations are ongoing. I am gathering feedback and working with colleagues on both sides of the aisle — and with civil rights organizations — to find a path forward that will bring senators together behind a vision of full equality for LGBTQ Americans."
Calif. mother claims school manipulated child into changing gender identity
Konen gave the school permission to use the boy's name for attendance and tried to be supportive but noted it was difficult for her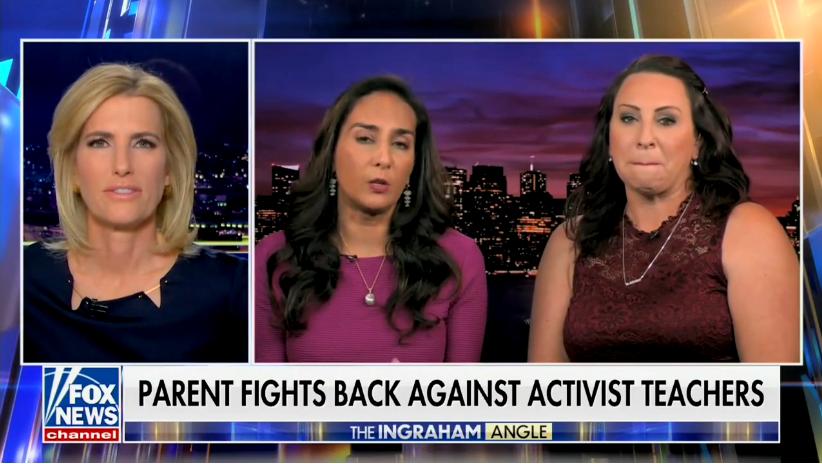 SPRECKELS, Ca. – A Northern California mother is claiming teachers in a small school district in the state manipulated her daughter into changing her gender identity and name in a legal claim.
The claim, filed by the ultra-conservative Center for American Liberty on behalf of the mother, alleged "extreme and outrageous conduct" by the Spreckels Union School District, leading Jessica Konen's 11-year-old daughter to change her gender identity and drive a wedge between them.
Specifically, the claim, a precursor to a lawsuit, names two teachers – Lori Caldera and Kelly Baraki – at Buena Vista Middle who, in addition to teaching, ran the school's Equality Club, later known as UBU (You Be You). Buena Vista is a part of the district.
It comes after Abigail Shrier, the author of a book widely criticized as anti-trans, quoted what the two educators said last year at the California Teachers Association's annual LGBTQ+ Issues Conference in a piece headlined "How Activist Teachers Recruit Kids." Caldera and Baraki spoke about the difficulty of running a Gay-Straight Alliance (GSA) in a socially conservative community.
After the article was published, the teachers were put on administrative leave, and the district hired a law firm to investigate, which is ongoing. The UBU club was suspended.
Spreckels is a town of about 400 people in the agricultural Salinas Valley, approximately 90 miles south of San Francisco.
According to the complaint, Konen's daughter began attending Equality Club meetings after being invited by a friend when she started sixth grade at Buena Vista. After attending one session, she decided it wasn't for her until Caldiera convinced her to come back. At the gatherings, Caldera and Baraki held LGBTQ-centered discussions and introduced students to different gender identities and sexualities.
During her time in the club, Konen's daughter began exploring her own gender identity and sexuality, choosing to wear more masuline clothes. At some point, she decided to change her name and pronouns, which she has since changed back to her original name and pronouns.
Konen said she was aware her daughter was bisexual but did not know she began using a male name and gender pronouns until she was called into the school when her daughter was in seventh grade. The meeting caught both Konen and her daughter by surprise – Konen's daughter had said she wanted to notify her mother, but she did not know the meeting was that day.
Konen gave the school permission to use the boy's name for attendance and tried to be supportive but noted it was difficult for her.
However, when Shrier's article was published and circulated around the small town, everything changed. At this time, Konen's daughter was again using a female name and pronouns.
In the leaked recording from the LGBTQ conference, Caldera and Baraki were discussing how they kept meetings private, among other things.
"When we were doing our virtual learning — we totally stalked what they were doing on Google, when they weren't doing school work," Baraki said. "One of them was googling 'Trans Day of Visibility.' And we're like, 'Check.' We're going to invite that kid when we get back on campus."
However, Caldera told the San Francisco Chronicle that the quotes were either taken out of context or misrepresented. According to Caldera, the stalking comment was a joke. She also defended their work, saying students lead the conversation and they provide honest and fair answers to their questions.
In addition, a spokesperson for the California Teachers Association criticized the group bringing the lawsuit forward, according to the Associated Press: "We are concerned about a political climate right now in which outside political forces fuel chaos and misinformation and seek to divide parents, educators and school communities for their own political gain, which is evident in this complaint. The Center for American Liberty is concerned with pushing its own political agenda through litigation and has filed multiple lawsuits against various school districts and communities."
On 49th anniversary of Roe v. Wade- is it the last? Biden & others weigh in
The whole country is waiting for the Supreme Court to decide on one of the most serious challenges to abortion rights since the Roe v. Wade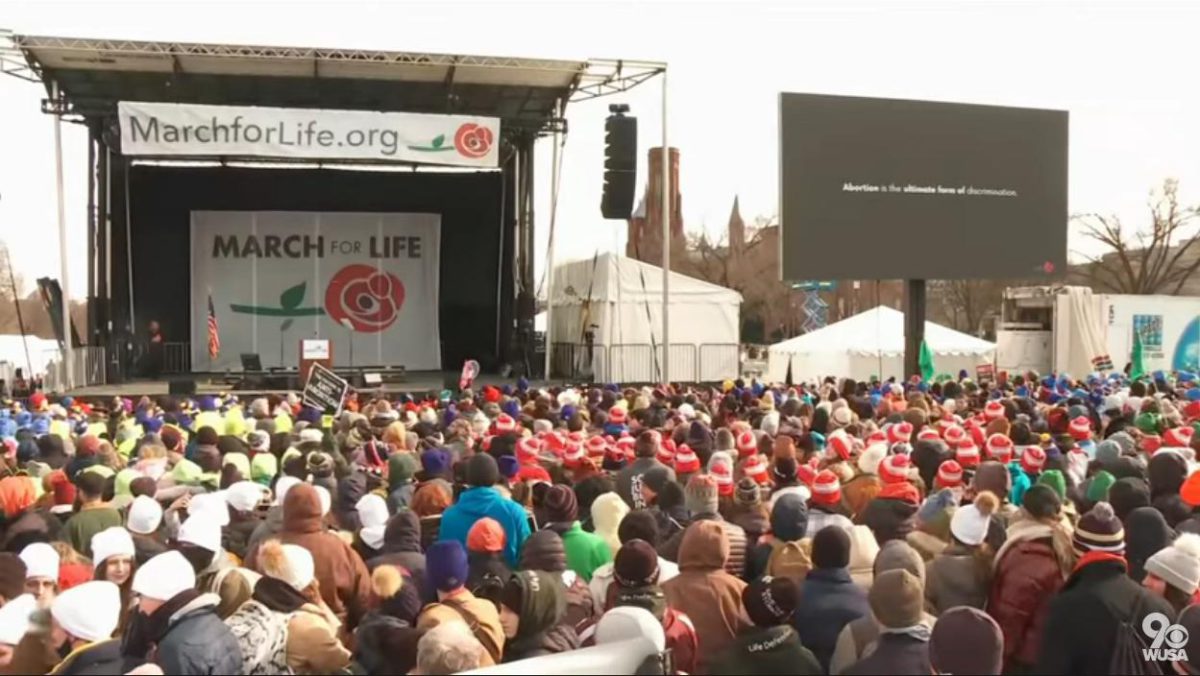 WASHINGTON – As thousands gathered on the National Mall in D.C. Friday for the annual anti-abortion 'March for Life March and Rally 2022,' there were signs among the speakers and the participants gathered of a renewed sense of optimism that with a pending Supreme Court case, this year maybe the last annual gathering as the court looks poised to overturn Roe v. Wade.
"We are hoping and praying that this year, 2022, will bring a historic change for life," Jeanne Mancini, president of the March for Life Education and Defense Fund, said at the event, The Associated Press reported.
A large portion of the crowd during the March for Life rally on Friday was made up of young people, with some holding signs saying they were the "pro-life generation."
The whole country is waiting for the Supreme Court to decide on one of the most serious challenges to abortion protections that the institution heard since the Roe v. Wade decision 49 years ago, which gave women the constitutional right to abortion.
The justices of the U.S. Supreme Court heard oral arguments this past December, in Dobbs v. Jackson Women's Health Organization, a case involving a Mississippi law that bans nearly all abortions after 15 weeks of pregnancy.
Mississippi's Gestational Age Act, passed in 2018 but has been blocked by two lower federal courts, allows abortion after 15 weeks "only in medical emergencies or for severe fetal abnormality" and has no exception for rape or incest. If doctors perform abortions outside the parameters of the law, they will have their medical licenses suspended or revoked and may be subject to additional penalties and fines.
The lack of access is felt most heavily by marginalized people, says Kari White, a sociologist at the University of Texas at Austin and researcher with the Mississippi Reproductive Health Access Project. She was the lead author of a study published last month in the journal Contraception that found that Mississippians were more likely to wait longer for an abortion if they were low-income or Black, NPR reported.
In an analysis published by SCOTUS blog, Amy Howe noted;
If the justices overturn Roe and Casey, the Guttmacher Institute estimates that 26 states (including Mississippi) will implement complete bans on abortion. Although the stakes in the case are thus obviously high, Mississippi takes pains to assure the justices that overruling Roe and Casey would not have ripple effects beyond abortion rights. It distinguishes abortion from other constitutionalized privacy interests, such as interracial marriage and same-sex marriage, saying that those interests – unlike abortion – do not involve the "purposeful termination of a potential life."
In a statement to the Los Angeles Blade after the oral arguments in Dobbs v. Jackson Women's Health Organization last December had concluded, Shannon Minter, the Legal Director for the National Center for Lesbian Rights (NCLR) warned;
"[Today's] arguments should be a wakeup call for LGBTQ people. We must face the reality of a Supreme Court packed by one of the most reactionary presidents of our time, and we must get serious about passing a federal law that protects basic rights and liberties for our community. If you care about LGBTQ equality, it is essential as never before to do everything within your power to elect fair-minded local, state, and federal officials and to engage in real dialogue with those who do not yet fully understand or support LGBTQ people. We do not have the luxury of disengagement or passivity. If you are not actively involved in supporting a federal civil rights law for LGBTQ people, you are part of the problem."
Minter further cautioned;
"While restrictions on abortion primarily harm women, they also compound the challenges that trans men and nonbinary people already face in accessing gynecological and reproductive health care. Being a trans man or a nonbinary individual who needs an abortion is often a nightmare even in jurisdictions that support reproductive freedom. In places like Texas, which are making abortions inaccessible to anyone, it is terrifying,"
"My heart goes out to the trans and nonbinary people who are living in fear, praying they never need this care, and that if they do, they can find a way out of the state. And for those who know they can't afford to travel or pay for out-of-state care, there is no hope," he added.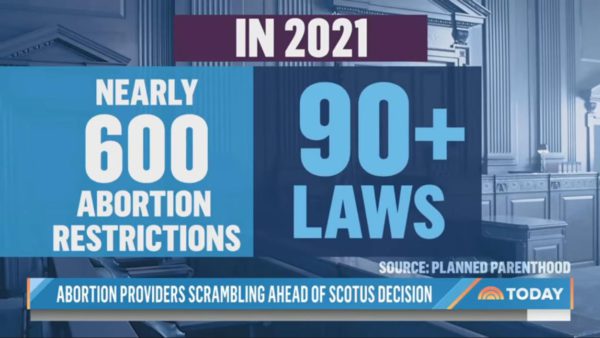 President Joe Biden and Vice President Kamala Harris released a joint statement Saturday commemorating the 49th anniversary of the landmark Supreme Court decision Roe v. Wade;
The constitutional right established in Roe v. Wade nearly 50 years ago today is under assault as never before. It is a right we believe should be codified into law, and we pledge to defend it with every tool we possess. We are deeply committed to protecting access to health care, including reproductive health care—and to ensuring that this country is not pushed backwards on women's equality.
In recent years, we have seen efforts to restrict access to reproductive health care increase at an alarming rate. In Texas, Mississippi, and many other states around the country, access to reproductive health care is under attack. These state restrictions constrain the freedom of all women. And they are particularly devastating for those who have fewer options and fewer resources, such as those in underserved communities, including communities of color and many in rural areas.
The Biden-Harris Administration strongly supports efforts to codify Roe, and we will continue to work with Congress on the Women's Health Protection Act. All people deserve access to reproductive health care regardless of their gender, income, race, zip code, health insurance status, immigration status, disability, or sexual orientation. And the continued defense of this constitutional right is essential to our health, safety, and progress as a nation.
We must ensure that our daughters and granddaughters have the same fundamental rights that their mothers and grandmothers fought for and won on this day, 49 years ago—including leaders like the late Sarah Weddington, whose successful arguments before the Supreme Court led to the landmark Roe v. Wade decision in 1973.
At this pivotal moment, we recommit to strengthening access to critical reproductive health care, defending the constitutional right established by Roe, and protecting the freedom of all people to build their own future.
A recent poll conducted by CNN found that a large majority of Americans — almost 70 percent — said that they oppose overturning Roe v. Wade. Thirty percent of respondents said that they supported the move.
250,000 COVID cases over past 7 days, unvaccinated at extreme risk
"While the small decreases in daily cases numbers, hospitalizations and test positivity are hopeful signs- we will need to remain cautious"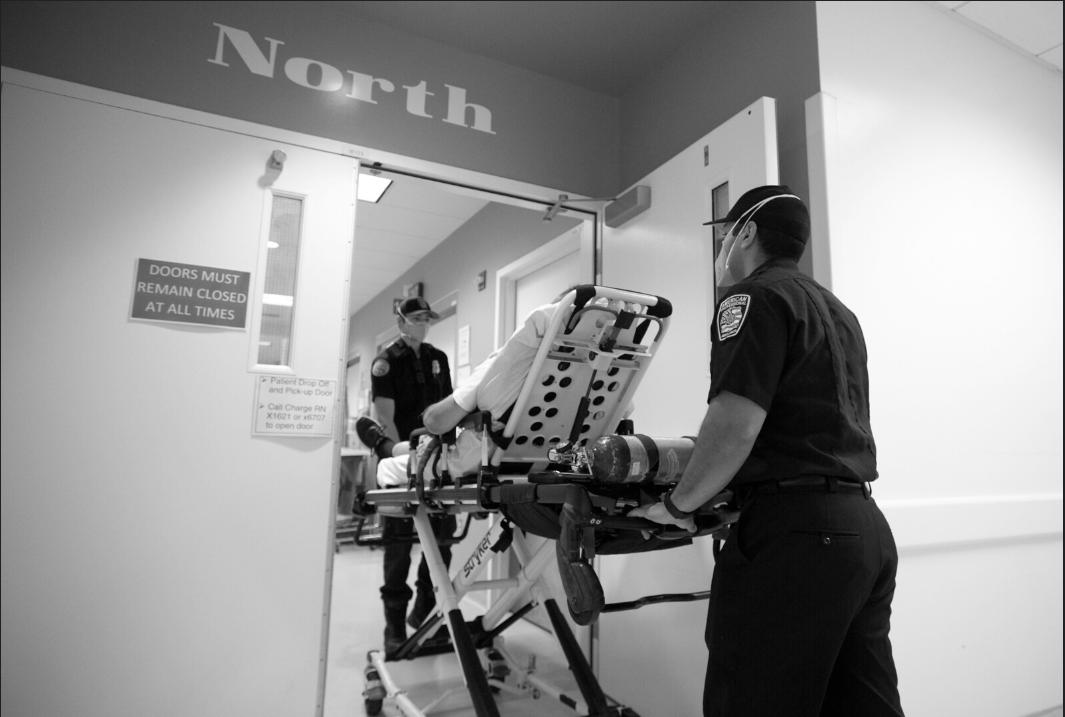 LOS ANGELES – The Los Angeles County Department of Public Health released the latest data on COVID-19 Saturday that noted the County continues seeing high rates of transmission with more than 250,000 confirmed COVID-19 cases over the past 7 days, down from the 291,000 cases reported for the previous 7 days.
"While the small decreases in our daily cases numbers, hospitalizations and test positivity are hopeful signs that the spread of Omicron is declining, we will need to remain cautious these next few weeks while transmission remains at the highest levels we have ever seen," said Dr. Barbara Ferrer, Director of Public Health. "With an average of 35,000 new cases identified each day, it is very easy for any one of us to encounter an infected person during the week. Avoiding crowds, keeping distance, wearing a high-quality mask, and washing our hands add layers of protection that can help each of us stay safe while also shielding essential workers during the surge."
The latest data on COVID-19:
39,117 new COVID-19 cases (2,467,797 cases to date)
72 new deaths due to COVID-19 (28,417 deaths to date)
4,698 people currently hospitalized with COVID-19
More than 10,848,000 individuals tested; 21% of people tested positive to date
Faces of the COVID19 pandemic
KTLA reported on a West Hollywood resident Friday, Christian Cabrera, a 40-year-old father who was rushed to the emergency room last week, when he began struggling to breathe. Cabrera, who is not vaccinated and his condition has only gotten worse with pneumonia in both lungs "He keeps saying, 'please keep take care of my son,'" his brother, Jino Cabrera told KTLA. "He knows he might not make it. He might die in there."
According to KTLA, Cabrera's lungs are now weak, making it difficult for him to speak. But he was able to send his brother a text message from his hospital bed in Sherman Oaks late Thursday.
"I can't breathe again," the message read. "I really regret not getting my vaccine, if I can do it all over again I would do it in a heartbeat to save my life. I'm fighting for my life here and I wish I have gotten vaccinated."
Angelenos who were both vaccinated and boosted are 25 times less likely to end up in the ICU than unvaccinated people, according to the county health department.
"If you are fighting an enemy that is relentless, I think it's vitally important to give your body every chance possible to get better because that's what getting yourself vaccinated and boosted will do," Dr. Thomas Yadegar, medical director of the ICU at Providence Cedars Sinai Tarzana Medical Center, told KTLA.
On Thursday, the County Department of Public Health confirmed 102 new COVID-19 deaths — the highest number reported in a single day since March 2021.
About 90% of those deaths were among residents who became ill with COVID-19 after Dec. 24, officials said.
Countywide, COVID-19 patients account for about 30% of those in the county's intensive care units.
"Let's not fool ourselves by not recognizing the danger presented by the Omicron variant which is capable of spreading with lightning speed and causing serious illness among our most vulnerable residents," L.A. County Health Director Barbara Ferrer said in a statement Tuesday.