Little hope for Trans youth under siege by Republicans
Fear, anger, outrage, and exasperation are now the experiences daily for Trans Americans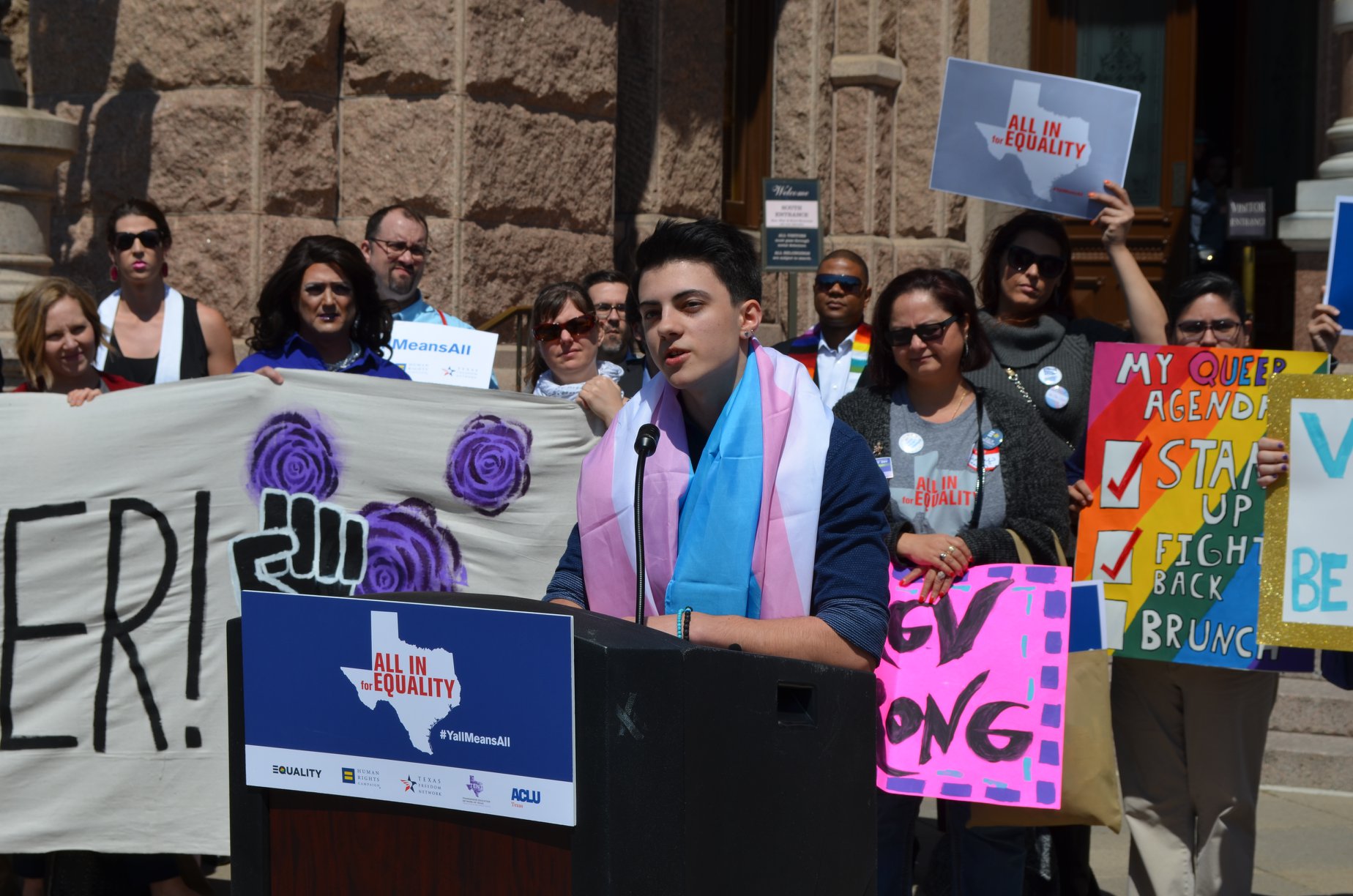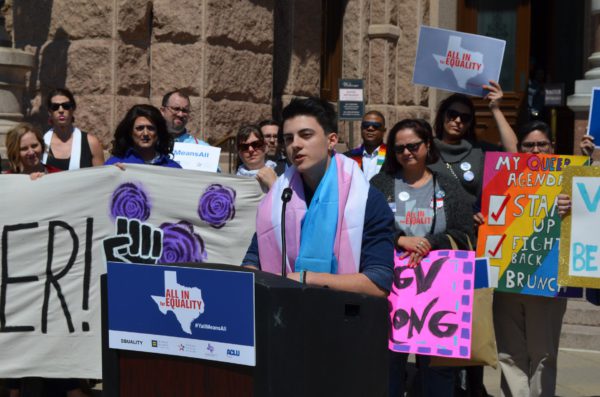 HOUSTON, TX. – The thousand-yard stare is rapidly afflicting many members of the Transgender community in the United States these days, especially Trans youth and their parents.
That phrase, often used to describe the blank, unfocused gaze of combatants who have become emotionally detached from the horrors around them, sadly fits most Trans people.
It is a war without bullets, bombs and artillery shells, but it is a war nonetheless being waged against a fractional percentage minority in America ironically by another minority, only one that is well funded and politically powerful backed by religious zealots and extremists.
Fear, anger, outrage, and exasperation are now the experiences daily for Trans Americans of every age as they confront what has been a virtual tsunami of legislative actions in twenty-five states specifically targeting their existence, as Republican lawmakers work to limit medical care, participation in sports, or limit their being able to self determine their own gender identity.
In a published commentary this week, an 18 year-old trans male from Virginia pointed out;
"A lot of anti- trans bills targeting people like me passed recently and more are being proposed. Republicans have decided that the most important thing to do in the middle of a pandemic is to take away life-saving treatment from children and ban them from playing sports," Eric Tannehill said.
"This has been painful for me. It's like watching a murder in slow motion. I see what they're doing and recognize that it's going to get people killed and there's nothing I can do but just watch as they target kids like me with a smile on their face and a Bible in hand," he added.
The soft voice on the phone is weary filled with mixed tones of anger and disgust but also apprehension. "There's so many of these bills," 18 year-old Landon Richie tells the Blade. Richie, a college freshman in the metropolitan Houston area has been invested in the fight for Trans rights in Texas since he first came out as an young child.
"I've been very lucky to have had my parents' support especially with my medical care. I'm on hormones, I had 'top' surgery- but if they pass both House Bill 1399 and Senate Bill 1311 I have a younger sibling who identifies as non-binary and they would be blocked from receiving medical care," he said. "We don't know what we (as a family) are going to do- I mean there are other families who are talking about moving away. [from Texas]"
HB 1399 prohibit health care providers and physicians from performing gender confirmation surgery or prescribing, administering or supplying puberty blockers or hormone treatment to anyone under the age of 18. SB1311 would revoke the medical license of health care providers and physicians who perform such procedures or prescribe such drugs or hormones to people younger than 18.
As these bills work their way through the Texas statehouse, the ACLU reports that in 14 other states, lawmakers are also pushing laws that bans or severely restrictions on transition care for trans youth under 18.
The Williams Institute at the University of California Los Angeles School of Law warns that 45,100 trans youth are at risk of loss of gender-affirming medical care.
Most of these bills propose to make it a crime or a cause for professional discipline for medical providers to deliver gender-affirming care to minors. Bills in Louisiana, Missouri, North Carolina, South Carolina, Tennessee, and Texas also include penalties for parents who encourage or facilitate minors' access to gender-affirming medical care.
In three other states—Alabama, Louisiana, and South Carolina—school employees would be prohibited from withholding information about a child being transgender from that child's parents, while a similar requirement proposed in North Carolina would apply to all state employees.
The bill passed in Arkansas, and bills under consideration in Louisiana, Montana, North Carolina, and Tennessee, would allow individuals to file civil suits for damages against medical providers who violate these laws.
Bills in Arkansas and Montana provide mechanisms for the state Attorneys General to file suit against medical providers to enforce compliance.
"I can't see not being able to transition- I mean having to live with non-support?" Richie said. "I can tell you that if I had not had the support of my parents and well, if I hadn't been able to transition- I may not even be here, nothing is more terrifying for a Trans kid than being out and not able to transition," he added.
In the case of Texas, Richie says he is aggravated by the fact that lawmakers aren't listening to experts, medical experts, counselors, and even trans youth who have been testifying in front of both Representatives and Senators in the various committees. "They don't care, they listen to some bogus groups like the "American College of Pediatricians" which isn't credible," he angrily stated.
The ACP is a small group of physicians that left The American Academy of Pediatrics after the AAP released a 2002 policy statement explaining that gay parents pose no risk to adopted children. The Southern Poverty Law Center has repeatedly labeled the ACP as an anti-LGBT hate group that promotes false claims and misleading scientific reports.
"Texas will be uninhabitable for Trans kids if they pass all these bad bills," he said.
Medical experts agree that should this legislative tsunami pass into law, the mental health toll of gender dysphoria and social marginalization will produce spikes in youth suicides and other psychological trauma.
In an interview with The Texas Tribune, Marjan Linnell, a general pediatrician explained that puberty suppression treatment has been used for decades to prevent children from going through puberty too soon. Once those children reach an appropriate age, their treatment stops and natural puberty occurs. Linnell said the same is true for transgender children, for whom puberty can often exacerbate poor mental health.
"The point is to have a reversible treatment that can give them some time," she said. "That not only helps to gain some time to make sure we're making an appropriate and best practice medical decision for these kids and families, but we also know it can be incredibly important for preserving the mental health of our kids that are going through gender affirming care."
In Orange County California, the mother of an 11 and a half year old trans daughter, who asked to not be identified, relayed in a phone call to the Blade that the impact on Trans youth even in affirming states like California is horrific.
"She asked me if she was going to be safe. Like most kids who follow the news she panicked- kids think globally she has friends in Texas, she thought 'the government' would take away her rights," the mother said.
NBC's Jo Yurcaba reported Monday that George and Emily Spurrier are leaving their home of 16 years in central Arkansas due to a new law that will ban the health care that they say their 17-year-old transgender son needs.
Emily Spurrier said when her son heard the news, he sat in her car and cried for an hour.
"It was just kind of a wave of emotions, thinking about moving and then him worrying about some friends that he has here in the Little Rock area," she said. "And then just the thought that this is really the only place he ever remembers living."
Richie tells the Blade that worst part of this entire mess is being targeted by Republicans for what he sees as an immutable part of his existence as a human being.
LA County expected to hit herd immunity by mid summer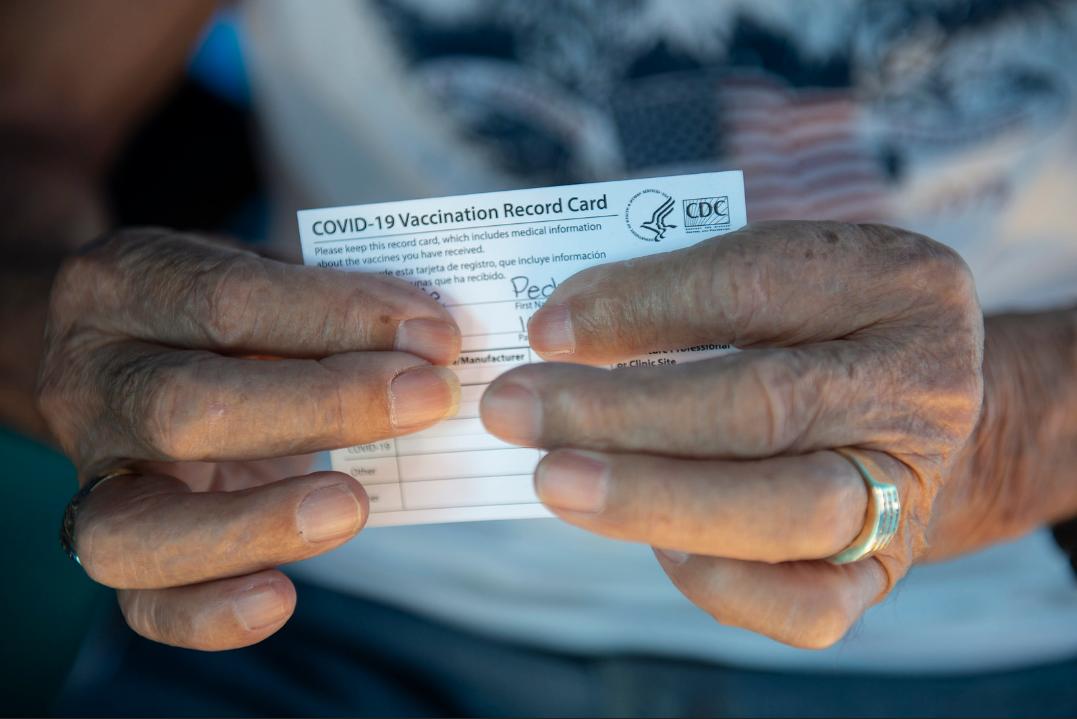 LOS ANGELES – Los Angeles County could reach COVID-19 herd immunity among adults and the older teenagers by mid- to late July, public health officials announced Monday. Over the weekend LA Mayor Eric Garcetti announced that appointments are no longer needed for Angelenos to get COVID-19 vaccinations at any site run by the city.
Garcetti's move is intended to give people who don't have the time or technological resources to navigate online booking platforms a chance to get the shot.
The percentage of the population the County needs to vaccinate to achieve community immunity is unknown, however Public Health officials estimate it's probably around 80%. Currently, 400,000 shots each week are getting into the arms of L.A. County residents, and there are over 2 million more first doses to go before 80% of all L.A. County residents 16 and older have received at least one shot.
At this rate, Public Health expects the County will reach this level of community immunity in mid- to late July and that assumes the County continues to at least have 400,000 people vaccinated each week. That would include both first doses that people need as well as their second doses.
This news came as Los Angeles Unified School District officials announced that attendance numbers at all grade levels in the District have been considerably lower than expected as extensive safety measures have failed to lure back the vast majority of families in the final weeks of school.
Only 7% of high school students, about 30% of elementary school children and 12% of middle school students have returned to campuses.
As of May 7, more than 8,492,810 doses of COVID-19 vaccine have been administered to people across Los Angeles County. Of these, 5,146,142 were first doses and 3,346,668 were second doses.
On Monday the U.S. Food & Drug Administration (FDA) expanded the emergency use authorization for the Pfizer COVID-19 vaccine for adolescents 12 to 15 years of age. The Pfizer vaccine is already authorized for people 16 years old and older.
Pfizer's testing in adolescents "met our rigorous standards," FDA vaccine chief Dr. Peter Marks said. "Having a vaccine authorized for a younger population is a critical step in continuing to lessen the immense public health burden caused by the COVID-19 pandemic."
In a statement released Monday by the White House, President Joe Biden the FDA's decision marked another important step in the nation's march back to regular life.
"The light at the end of the tunnel is growing, and today it got a little brighter," Biden said.
Los Angeles County will offer the Pfizer vaccine for 12 to 15-year-olds once the Centers for Disease Control and Prevention (CDC) affirms the FDA recommendation, which can happen as early as Wednesday. All adolescents 12-17 will need to be accompanied by a parent or guardian to get vaccinated.
To find a vaccination site near you, to make an appointment at vaccination sites, and much more, visit: www.VaccinateLACounty.com (English) and www.VacunateLosAngeles.com (Spanish). If you don't have internet access, can't use a computer, or you're over 65, you can call 1-833-540-0473 for help finding an appointment or scheduling a home-visit if you are homebound. Vaccinations are always free and open to eligible residents and workers regardless of immigration status.
In the meantime, the Los Angeles County Department of Public Health and the Centers for Disease Control and Prevention say that unvaccinated people — including children — should continue taking precautions such as wearing masks indoors and keeping their distance from other unvaccinated people outside of their households.
HHS takes steps to reverse Anti-LGBTQ+ healthcare policy
The announcement came minutes before a scheduled hearing before the U.S. District Court for Equality California's lawsuit challenging the Trump-Pence Administration's "Rollback Rule"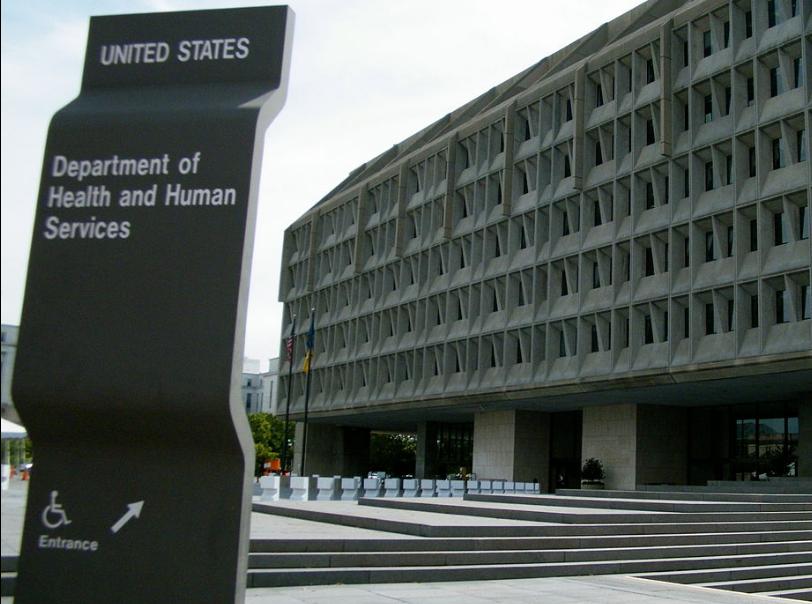 WASHINGTON – The U.S. Department of Health and Human Services announced Monday morning that the Biden-Harris Administration will interpret and enforce Section 1557 of the Affordable Care Act (ACA) and Title IX's prohibitions on discrimination based on sex to include discrimination on the basis of sexual orientation and gender identity.
The announcement came minutes before a scheduled hearing before the U.S. District Court for the District of Massachusetts in BAGLY v. HHS, Equality California's lawsuit challenging the Trump-Pence Administration's "Rollback Rule."
The Trump-era policy undermines the ACA's nondiscrimination protections on the basis of sex — including pregnancy, gender identity and sex stereotyping — as well as protections for patients with limited-English proficiency and those living with chronic illnesses, including HIV. Because the issues in BAGLY v. HHS are broader than what the Administration announced today, the Court scheduled a hearing on the government's motion to dismiss for June 3rd at 2:30 PM EST.
In reaction to the HHS announcement, House Speaker Nancy Pelosi issued a statement Monday:
"Today, the Biden Administration has taken essential and potentially life-saving action to affirm that all people in America have the right to quality, affordable health care – no matter who they are or whom they love. During this time of pandemic and always, it is vital that the most vulnerable have access to care, including LGBTQ Americans, who have long suffered injustice and discrimination that has left them dangerously exposed to health risks.

"The Trump Administration's decision to greenlight anti-LGBTQ discrimination in health care in the middle of a pandemic was an act of senseless and staggering cruelty, made in blatant defiance of our values and a Supreme Court ruling made just a month prior.

"Congressional Democrats together with the Biden Administration are proud to uphold the equal right of every American to access the care that they need to pursue a life of dignity and health. We must now build on this progress and enact the House-passed Equality Act to fully ban anti-LGBTQ discrimination in our nation."
In addition to Equality California, co-plaintiffs in BAGLY v. HHS include Darren Lazor, The Boston Alliance of Gay, Lesbian, Bisexual and Transgender Youth (BAGLY), Callen-Lorde Community Health Center, Campaign for Southern Equality, Equality California, Fenway Health, and Transgender Emergency Fund.
Lazor is a transgender man near Cleveland, Ohio, who experienced numerous counts of discrimination from healthcare providers on the basis of his gender identity from 2012 to 2017. He is a member of Equality California. Plaintiffs are represented by National Women's Law Center (NWLC), the Transgender Law Center (TLC), the Transgender Legal Defense & Education Fund (TLDEF), the Center for Health Law and Policy Innovation (CHLPI) of Harvard Law School and law firm Hogan Lovells.
The lawsuit asserts that the new rule violates the Administrative Procedures Act by being contrary to law, arbitrary and capricious and a violation of the Equal Protection Clause of the 14th Amendment. Notably, it was published on June 19,  just days after the June 15, 2020 U.S. Supreme Court ruling in Bostock v. Clayton County, which found that it is unlawful sex discrimination to fire employees based on sexual orientation or gender identity.
The lawsuit also asserts that the new rule will embolden discrimination and harm LGBTQ+ patients and people seeking reproductive health care, further stigmatize abortion and other pregnancy-related care, harm patients with limited-English proficiency, especially immigrants, and harm people with chronic illnesses, including those living with HIV. The rule will also create confusion about the scope of protections against discrimination under federal law.
Trans people, like plaintiff Darren Lazor, already face disproportionate discrimination in health care settings, including mistreatment by insurers and humiliation and harassment by doctors – problems that are exacerbated for trans people of color and trans people living in rural regions and the U.S. South. In seeking to deny trans people access to the healthcare they need, the Trump Administration had placed trans people, and especially Black trans women, in danger through deliberately harmful governmental action.
"We are thrilled by the news that the Biden-Harris Administration will take initial steps to reverse President Trump's dangerous, discriminatory Rollback Rule, which undermined healthcare nondiscrimination protections critical to the LGBTQ+ community, and trans people in particular," said Equality California Executive Director Rick Chavez Zbur.
"As the world recovers from a global pandemic, it's more important than ever that every American have access to quality, affordable healthcare without fear of harassment and discrimination. We remain hopeful that under Secretary Becerra and Assistant Secretary Levine's leadership, HHS will continue to take further steps to rescind the Trump-era regulation and address the harms that it has caused," he added.
Vermont GOP Governor signs law banning 'gay panic defense'
With the Governor's signature Vermont becomes the 14th state to enact a similar ban.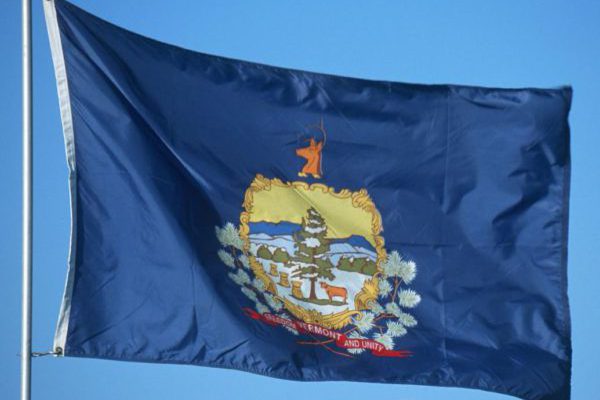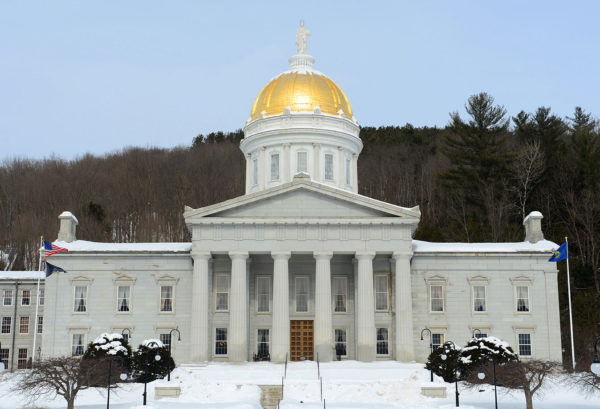 MONTPELIER, VT. – Vermont Republican Governor Phil Scott signed legislation Wednesday that bans use of the 'gay panic defense" by criminal defendants.
H.128, prevents a defendant at trial or sentencing from justifying violent actions by citing a victim's actual or perceived sexual orientation or gender identity.
With the Governor's signature, Vermont becomes the 14th state to enact a similar ban. (See Table from Wikipedia)
The LGBTQ+ "panic" defense strategy is a legal strategy that asks a jury to find that a victim's sexual orientation or gender identity/expression is to blame for a defendant's violent reaction, including murder.
It is not a free-standing defense to criminal liability, but rather a legal tactic used to bolster other defenses. When a perpetrator uses an LGBTQ+ "panic" defense, they are claiming that a victim's sexual orientation or gender identity not only explains—but excuses—a loss of self-control and the subsequent assault. By fully or partially acquitting the perpetrators of crimes against LGBTQ+ victims, this defense implies that LGBTQ+ lives are worth less than others.
One of the most recognized cases that employed the LGBTQ+ "panic" defense was that of Matthew Shepard. In 1998, Matthew Shepard, a 21-year-old college student, was beaten to death by two men. The men attempted to use the LGBTQ+ "panic" defense to excuse their actions. Despite widespread public protest, the defense is still being used today.
At the Federal level, Senate Bill 1137, a bill to amend title 18, United States Code, to prohibit gay and trans panic defenses has been introduced in Congress on Apr 15, 2021. This bill is in the first stage of the legislative process. It will typically be considered by in this case the Senate Judiciary Committee next before it is possibly sent on to the House or Senate as a whole. The legislation is sponsored by Senator Edward "Ed" Markey, (D- MA).
Republican Gov. Phil Scott signed into law Wednesday a ban on using the LGBTQ "panic" defense in court cases. Vermont is the 14th state to enact the ban. https://t.co/wfu6680R9c

— VTDigger (@vtdigger) May 5, 2021