Dorian Awards; The Society of LGBTQ Entertainment Critics names 'NOMADLAND' Best Film
GALECA's Dorian Awards honor the best in all of film and TV, from mainstream to LGBTQ fare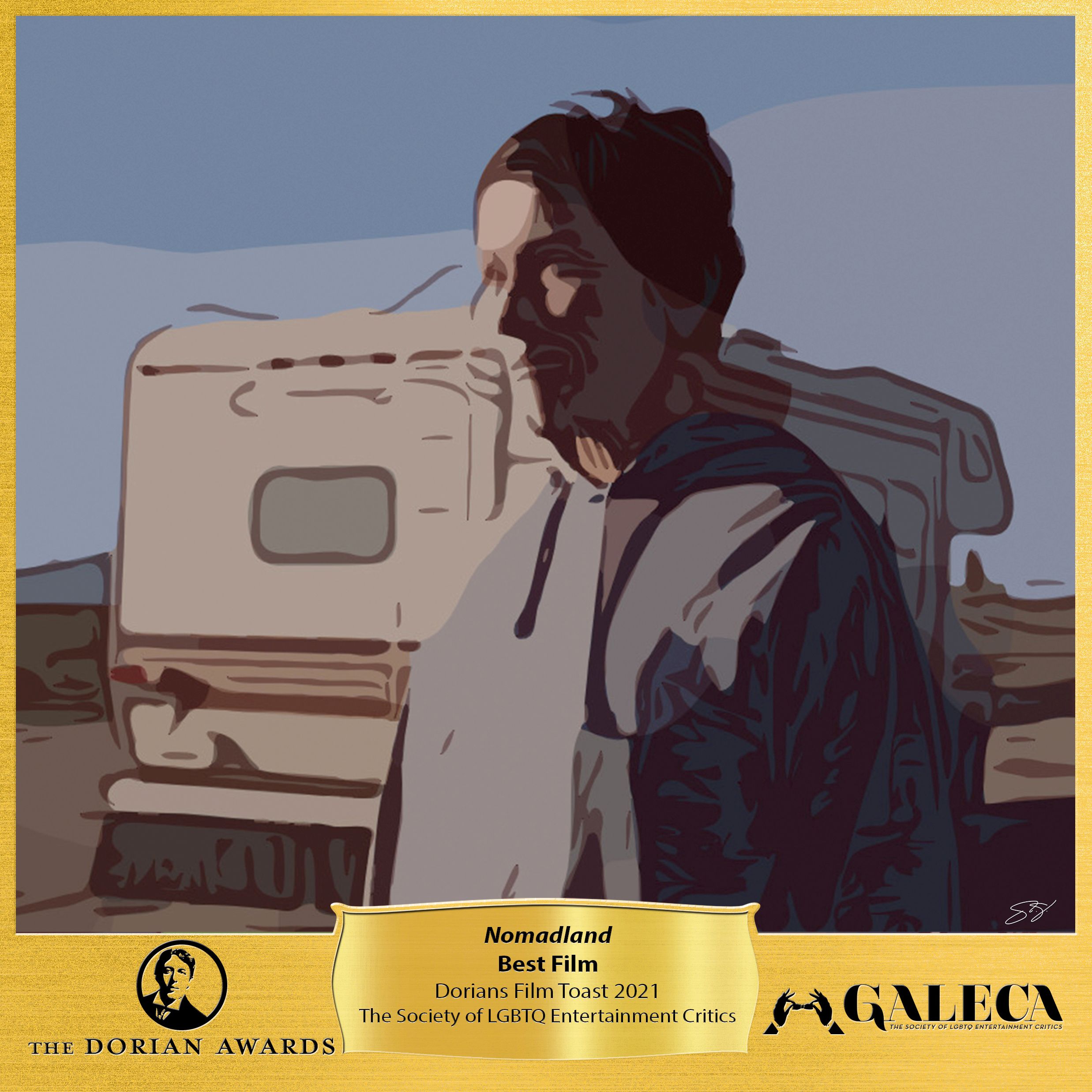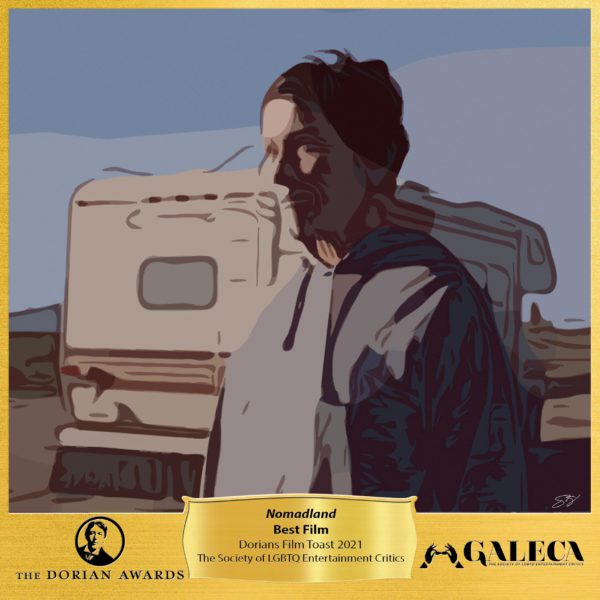 HOLLYWOOD, CA. – Nomadland, the spare and fact-based drama of a group of struggling Americans living off the grid; the vivid blueswoman biopic Ma Rainey's Black Bottom; the family-happy fish-out-of-water fable Minari; writer-director-actress Radha Blank and her biting showbiz satire The Forty-Year-Old Version; the death-to-misogyny revenge thriller Promising Young Woman; and the urgent human-rights documentaries Disclosure and Welcome to Chechnya all scored more than one Dorian Award from GALECA: The Society of LGBTQ Entertainment Critics tonight via a televised special Sunday night.
GALECA's Dorian Awards honor the best in all of film and TV, from mainstream to LGBTQ fare, on separate occasions. As revealed in the group's three-hour Dorians Film Toast 2021, shown on LGBTQ+ streaming platform Revry and hosted by famed entertainer and human rights hero Karel, Nomadland earned 3 Dorians: Best Film, Best Director for Chloé Zhao, and Most Visually Striking Film. Minari earned Best Non-English Language Film plus a supporting actress nod for Yuh-Jung Youn. Ma Rainey's was deemed Best LGBTQ Film by GALECA, and the musical drama's male lead, the late Chadwick Boseman, earned Best Film Performance—Actor.
Boseman was "such an incredible human, scholar, humanitarian, and a really wonderful actor," said Ma Rainey's costar Colman Domingo, accepting via a recorded video on behalf of Boseman and his family. "Creating complex roles about the African-American experience, and about people who are marginalized in society and trying to stand up and have a strong voice, fighting for representation—that is Chadwick Boseman's legacy."
Pretty Young Woman star Carey Mulligan, fascinatingly mischievous as a woman out to avenge the death of a female friend, and the mystery's witty screenwriter, Emerald Fennell, both delighted with their humble acceptance videos for Best Film Performance—Actress and Best Screenplay, respectively. "I'm just so happy that (Woman) has resonated, and I'm so grateful to (Fennell) for inviting me along for the ride," said Mulligan. Fennell, meanwhile, graciously spoke of her "admiration for (GALECA's) members."
In homage to Oscar Wilde's novel The Picture of Dorian Gray, GALECA's Dorian "trophies" are actually small pop-art portraits of the winner (sometimes in character) or a rendering of a memorable scene from the champion title (the pieces, fashioned from an existing photo, come with an easel). "This might be the coolest prize I've ever seen," said Mulligan, holding up her Dorian. Fennell, taking a moment to lift the little velvet drape that covers each award when first received, called the art piece "amazing" and quipped that the artist (Jason Young) was "kind in giving me cheekbones."
Chloé Zhao said her Dorian for directing Nomadland is "deeply meaningful" because "Oscar Wilde is one of my greatest heroes," and because the film speaks to so many segments of society facing tough times. "Nomadland is about a woman who goes on a journey of grief and healing and ultimately of self-discovery and self-acceptance."
Jessie Tyler Ferguson and Laverne Cox, both performers who've taken to producing documentaries, saw their respective projects, Welcome to Chechnya and Disclosure, tie for the win in two categories: Best Documentary and Best LGBTQ Documentary. A grave Ferguson said Chechnya, which details the persecution of LGBTQ people in the Eastern European republic, is about "people fighting genocide." Cox, in discussing her film's look at the history of transgender representation on screen, noted that "2020 was the deadliest year on record for trans people. We have to continue to highlight the humanity of trans people in the face of us being dehumanized."
Also speaking truth to power, Best Supporting Performance—Actor winner Daniel Kaluuya, honored for his portrayal of martyred Black Panther Party leader Fred Hampton in Judas and the Black Messiah, said he was glad that more people were learning about what Hampton "stood for, what he believed, and what he did for the Black community and the community at large. I really hope that he continues to live on in everyone's hearts and minds."
The Wilde Artist Award, meant for "a truly groundbreaking force in entertainment," went to singer-songwriter-actress-humanitarian Dolly Parton, whose memorable role in the landmark feminist comedy 9 to 5 has generated revived interest just as she made headlines for her deep-pocketed advocacy in helping get Americans vaccinated during the pandemic.
"Thank you to all the members of the Society of LGBTQ Entertainment Critics for this lovely Wilde Artist award," Parton relayed in statement via her publicist. "I'm not sure I'm as edgy as past winners (in the Wilde Artist category) like Todd Haynes, Kate McKinnon, Lin-Manuel Miranda and Jordan Peele—but I am honored and humbled. I appreciate all of you entertainment journalists who are so passionate and are working so hard. Keep up the good work!"
Parton's celebrated friend, septuagenarian actor and social media superstar Leslie Jordan, currently on screens in The United States vs. Billie Holiday—another fact-based drama about the fight against racism—was named the group's latest Timeless Star, a career achievement accolade previously awarded to the likes of Sir Ian McKellen, Jane Fonda, George Takei, John Waters, Lily Tomlin, Betty White and Dame Angela Lansbury.
Paying tribute to Jordan in video form ahead of a segment featuring the star himself: Billie Holiday's director Lee Daniels, Cheyenne Jackson (Jordan's costar in the Fox sitcom Call Me Kat), Beth Grant (sharing a ribald behind-the-scenes story back from their days filming 2000's cult hit Sordid Lives) and Leslie Grossman (a pal from TV's American Horror Story 1984). Summed up Grossman about Jordan's accomplishments, including a new gospel CD: "At a time when our world is as divided as its ever been, there is one thing that everybody can agree on and that is their love for Leslie Jordan. You've done it all: Book, television, movies, social media, an album . . . and we know you're just getting started."
Trans filmmaker and actress Isabel Sandoval (Lingua Franca), in a special interview segment with GALECA Board Member Jazz Tangcay of Variety, accepted the Society's inaugural, Board-picked Trailblazer Award "for creating art that inspires empathy, truth and equity."
Also offering accepting videos or appearing in segments were Ma Rainey's director and Broadway legend George C. Wolfe, Welcome to Chechnya director David France, Nomadland producers Peter Spears and author Jessica Bruder, Turner Classic Movies host Jacqueline Stewart (trumpeting fall's opening of A.M.P.A.S.®'s Academy Museum of Motion Pictures), and California Governor Gavin Newsom, who offered a special message to GALECA members as well as LGBTQs and allies in the entertainment community.
In perhaps the Wilde-est portion of the Toast, fun-loving entertainer Charo presented the Campiest Flick honors with her usual gusto—and Rachel McAdams, star of the winning title, Eurovision Song Contest: The Story of Fire Saga, popped up to accept with a knowing wink. Her costar Will Ferrell, she kidded, considers the movie "as a serious drama, a thespian's opus, so he might be a little pissed." Not to be outdone, celebrity impressionist extraordinaire Chad Michaels (RuPaul's Drag Race) evinced his favorite stars, from Joan Crawford to Cher.
Among the presenters helping raise the proverbial glass in the special: Sex and the City favorite Cynthia Nixon, actor Jharrel Jerome (Moonlight, Concrete Cowboy), comedian Margaret Cho, Rosanna Arquette (Pulp Fiction, Crash), Harry Hamlin (the groundbreaking gay romance Making Love), acclaimed newcomer Danielle Zalopany (Waikiki), director Andrew Ahn (Driveways, Spa Night), Brad Rowe (the cult classic Billy's Hollywood Screen Kiss), Rafael Silva (TV's 9-1-1: Lone Star), Peter Kim (The Forty-Year-Old Version), writer-comic Bruce Vilanch, and satirist Deven Green.
Even GALECA members got the star treatment in the special, which included a half-hour pre-show. A couple dozen critics and journalists from the group discussed the nominees in choice categories, while groundbreaking media fixtures Jane Velez-Mitchell, Judy Wieder, Bobby Rivers and legendary film critic Kevin Thomas—all on the Society's Advisory Board—shared thoughts on some of their all-time favorite films.
Yet another highlight: Singer Morgan Mallory also performed an original song, "Look Into The Light," a tribute to the power of film written and composed by Karel and Mallory.
The Dorians Film Toast 2021 is currently available on-demand on Revry including The Roku Channel, Samsung TV Plus, Comcast Xfinity X1, Cox, Distro TV, Plex, Galaxy TV, Local Now, VIZIO, Zapping TV, STIRR, TiVo, and LGBTQ+ virtual reality channel on RAD available on PlayStation devices.
The show was also co-written and executive produced by Karel, and coproduced by Brandon Riley Miller ("Life in Segments," "High") and John Griffiths for GALECA.
See DoriansToast.com and GALECA.org for more information.
COMPLETE LIST OF DORIAN FILM AWARD WINNERS (noted in bold)
Best Film
FIRST COW
MINARI
NOMADLAND
PROMISING YOUNG WOMAN
SOUND OF METAL
Best LGBTQ Film
AMMONITE
THE BOYS IN THE BAND
I CARRY YOU WITH ME
MA RAINEY'S BLACK BOTTOM
SUPERNOVA
UNCLE FRANK
Best Non-English Language Film
ANOTHER ROUND
BACURAU
I CARRY YOU WITH ME
LA LLORONA
MINARI
TWO OF US
Best Director
CHLOÉ ZHAO, NOMADLAND
EMERALD FENNELL, PROMISING YOUNG WOMAN
KELLY REICHARDT, FIRST COW
LEE ISAAC CHUNG, MINARI
REGINA KING, ONE NIGHT IN MIAMI
Best Screenplay (original or adapted)
CHLOÉ ZHAO, NOMADLAND
ELIZA HITTMAN, NEVER RARELY SOMETIMES ALWAYS
EMERALD FENNELL, PROMISING YOUNG WOMAN
LEE ISAAC CHUNG, MINARI
RADHA BLANK, THE FORTY-YEAR-OLD VERSION
Best Unsung Film – Presented by Stoli®
DRIVEWAYS
FIRST COW
THE FORTY-YEAR-OLD VERSION
MISS JUNETEENTH
NEVER RARELY SOMETIMES ALWAYS
SHIRLEY
THE ASSISTANT
Best Documentary (tie)
COLLECTIVE
CRIP CAMP
DICK JOHNSON IS DEAD
DISCLOSURE
TIME
WELCOME TO CHECHNYA
Best LGBTQ Documentary (tie)
A SECRET LOVE
BORN TO BE
DISCLOSURE
MUCHO MUCHO AMOR: THE LEGEND OF WALTER MERCADO
WELCOME TO CHECHNYA
Best Film Performance — Actress
CAREY MULLIGAN, PROMISING YOUNG WOMAN
FRANCES MCDORMAND, NOMADLAND
NICOLE BEHARIE, MISS JUNETEENTH
SIDNEY FLANIGAN, NEVER RARELY SOMETIMES ALWAYS
VIOLA DAVIS, MA RAINEY'S BLACK BOTTOM
Best Film Performance — Actor
ANTHONY HOPKINS, THE FATHER
CHADWICK BOSEMAN, MA RAINEY'S BLACK BOTTOM
DELROY LINDO, DA 5 BLOODS
RIZ AHMED, SOUND OF METAL
STEVEN YEUN, MINARI
Best Film Performance — SUPPORTING Actress
AMANDA SEYFRIED, MANK
CANDICE BERGEN, LET THEM ALL TALK
MARIA BAKALOVA, BORAT SUBSEQUENT MOVIEFILM
OLIVIA COLMAN, THE FATHER
YUH-JUNG YOUN, MINARI
Best Film Performance — SUPPORTING Actor
CHADWICK BOSEMAN, DA 5 BLOODS
DANIEL KALUUYA, JUDAS AND THE BLACK MESSIAH
LESLIE ODOM JR., ONE NIGHT IN MIAMI
PAUL RACI, SOUND OF METAL
SACHA BARON COHEN, THE TRIAL OF THE CHICAGO 7
Most Visually Striking Film
BIRDS OF PREY (AND THE FANTABULOUS EMANCIPATION OF ONE HARLEY QUINN)
MANK
NOMADLAND
SOUL
WOLFWALKERS
Campiest Flick
BAD HAIR
BIRDS OF PREY (AND THE FANTABULOUS EMANCIPATION OF ONE HARLEY QUINN)
EUROVISION SONG CONTEST: THE STORY OF FIRE SAGA
THE PROM
WONDER WOMAN 1984
"We're Wilde About You!" Rising Star Award
ALAN S. KIM
KINGSLEY BEN-ADIR
MARIA BAKALOVA
RADHA BLANK
SIDNEY FLANIGAN
Wilde Artist Award
(to a truly groundbreaking force in entertainment)
CHADWICK BOSEMAN
CHLOÉ ZHAO
DOLLY PARTON
ELLIOT PAGE
REGINA KING
GALECA Trailblazer Award (Special Board-picked accolade)
For creating art that inspires empathy, truth and equity
ISABEL SANDOVAL
Timeless Star
Honoring an actor or performer whose exemplary career has been marked by character, wisdom and wit
LESLIE JORDAN
Elton John and Years & Years give a fabulous performance at the 2021 Brit Awards
Elton John's & Years & Years' BRIT Awards 2021 song 'It's a Sin' released in support of Elton John AIDS Foundation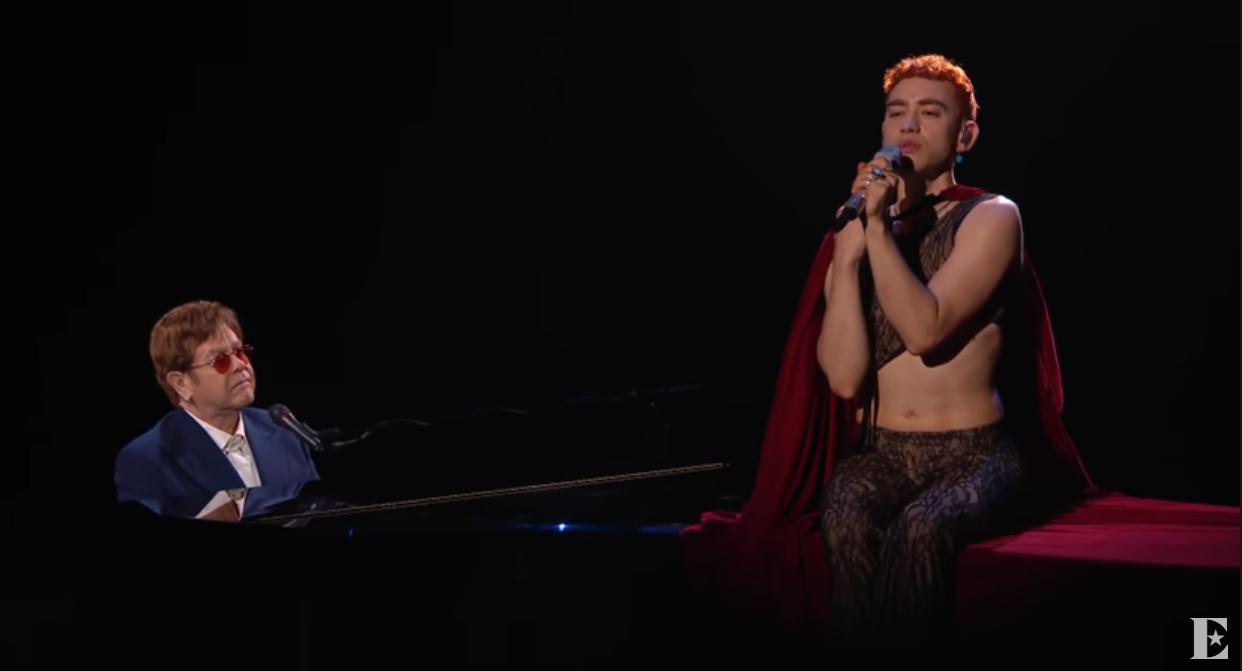 LONDON – In a show stopping performance Tuesday, Sir Elton John and Olly Thornton both who are British musicians, singer-songwriters, actors, and LGBTQ advocates- Thornton performs as Years & Years, rendered their new version of the Pet Shop Boys classic single 'It's a Sin'.
John's and Years & Years' BRIT Awards 2021 performance of the Pet Shop Boys classic single 'It's a Sin' was released in support of the Elton John AIDS Foundation.
WATCH:
LISTEN TO It's a sin HERE: https://EltonJohnYearsandYears.lnk.to…
DONATE TO EJAF HERE: https://donate.eltonjohnaidsfoundatio…
Ellen DeGeneres announces she is ending her show after 19 years
Ellen will sit down with Oprah Winfrey on Thursday to discuss her leaving daytime TV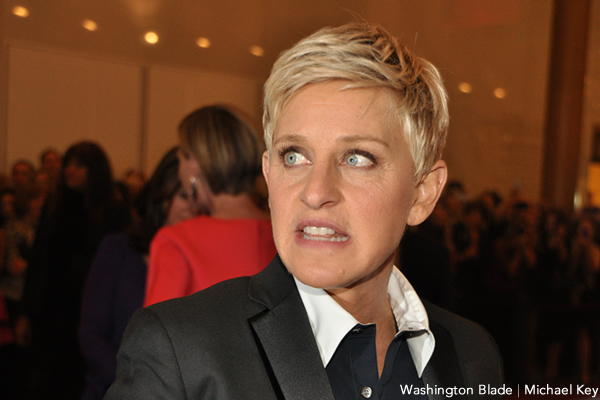 BURBANK – The Ellen DeGeneres Show known simply as 'Ellen' is ending its 19 year daytime television run next year in an announcement made to the show's staff yesterday and in an interview DeGeneres gave The Hollywood Reporter published Wednesday. The show debuted on September 8, 2003 but has been plagued with problems over the past year after staffers alleged a toxic work environment and accused producers of sexual misconduct last summer.
"When you're a creative person, you constantly need to be challenged – and as great as this show is, and as fun as it is, it's just not a challenge anymore," DeGeneres told the Hollywood Reporter.
Last July, online webzine Buzzfeed reported that the toxicity in the workplace had created a hostile environment for the show's production staff. "Most of the former employees blamed executive producers and other senior managers for the day-to-day toxicity, but one former employee said that, ultimately, it's Ellen's name on the show and "she really needs to take more responsibility" for the workplace environment," Buzzfeed wrote.
There were also accusations of racism directed against one former staffer and sexual misconduct and other problems behind the scenes. Some of the problems according to reporting by Variety in addition to the Buzzfeed article stemmed from allegations stating that DeGeneres herself created strive by being notoriously difficult to deal with.
Last March as the pandemic closed down production, there were complaints by staff about being shut out without a fall back position further exacerbated when DeGeneres taped several of the shows with an outside crew at her home.
A spokesperson for Warner Bros. Television, which distributes the show, told Variety that the crew was consistently paid during the pandemic, although at reduced hours, and "acknowledged that communication could have been better, but cited complications due to the chaos caused by COVID-19."
Adding to the turmoil last Spring, comedian Kevin T. Porter started a Twitter thread asking people to share "the most insane stories you've heard about Ellen [DeGeneres] being mean." which had a significant thread of replies.
In August Variety reported that three senior producers executive producers Ed Glavin and Kevin Leman, and co-executive producer Jonathan Norman — have been ousted from the Warner Brothers after the allegations raised in the reporting by Buzzfeed and Variety.
DeGeneres's contract with Warner Brothers for 'Ellen' runs through 2022. The chat show host has publicly reflected on stepping away in recent years.
She will sit down with longtime pal and daytime predecessor Oprah Winfrey to discuss the news on Ellen's May 13 show
She has also broadened her workload, having made a standup comedy special for Netflix and reaching a deal with Warner Media to create new shows for its streaming platform, HBO Max, among other projects.
NBC Universal cancels Golden Globe awards broadcast for 2022
NBC Universal announced the network would not broadcast the 2022 Golden Globes awards ceremony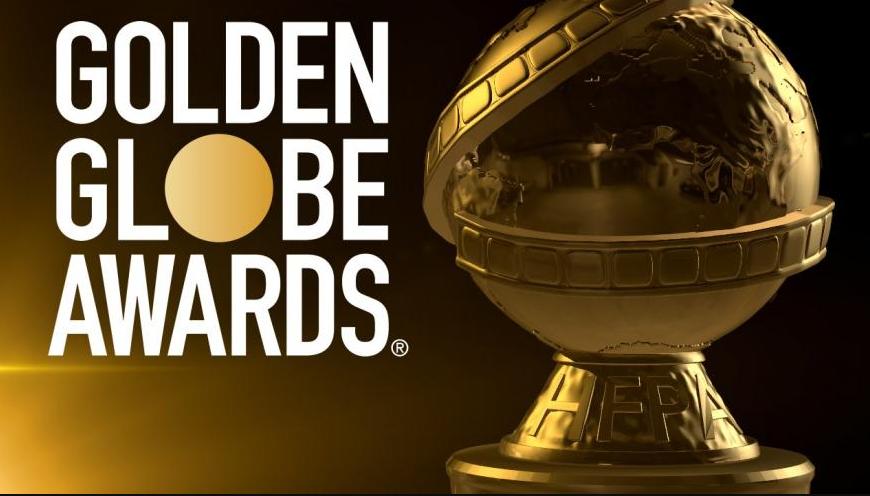 BURBANK – In the wake of an in-depth investigation into the Hollywood Foreign Press Association (HFPA), the organization responsible for the Golden Globes by the Los Angeles Times, which revealed a lack of racial diversity among its voting members and various other ethical concerns, NBC Universal announced Monday the network would not broadcast the 2022 Golden Globes ceremony.
This past February ahead of the HFPA's 78th Annual Golden Globes ceremony, HFPA board chair Meher Tatna told Variety magazine that the organization that the organization of international journalists which covers the film, television, and entertainment industry has not had any Black members in at least 20 years.
Actor Sterling K. Brown, a Golden Globe winner and two-time nominee, posted to Instagram;
Criticism of the HFPA, which puts on the Globes and has been denounced for a lack of diversity and for ethical impropriates, reached such a pitch this week that actor and superstar celebrity Tom Cruise returned his three Globes to the press association's headquarters, according to a person who was granted anonymity because they weren't authorized to speak publicly about the decision, the Associated Press reported.
"We continue to believe that the HFPA is committed to meaningful reform. However, change of this magnitude takes time and work, and we feel strongly that the HFPA needs time to do it right," a spokesperson for NBC said in a statement.
"As such, NBC will not air the 2022 Golden Globes," the spokesperson added. "Assuming the organization executes on its plan, we are hopeful we will be in a position to air the show in January 2023."
NBC's decision comes as Vogue reported that the backlash to the HFPA came swiftly and decisively. Some of Hollywood's biggest studios, including Netflix, Amazon, and WarnerMedia, announced they were severing ties with the organization until efforts were made to increase diversity and stamp out corruption, while a group of more than 100 of the industry's biggest PR firms released a statement in March in which they pledged to boycott the ceremony for the foreseeable future.
The HFPA did not immediately respond to inquiries by media outlets requesting comment about NBC's decision.
In February, the organization said it was "fully committed to ensuring our membership is reflective of the communities around the world who love film, TV, and the artists inspiring and educating them."
"We understand that we need to bring in Black members as well as members from other underrepresented backgrounds, and we will immediately work to implement an action plan to achieve these goals as soon as possible," it said.
HFPA also announced a full timetable through this summer for implementing promised reform initiatives in response to NBC's decision.

"Regardless of the next air date of the Golden Globes, implementing transformational changes as quickly — and as thoughtfully — as possible remains the top priority," the HFPA board said in a statement. "We invite our partners in the industry to the table to work with us on the systemic reform that is long overdue, both in our organization as well as within the industry at large."