This year's Oscars might be historic — but does anyone care?
Diverse nominees lacking LGBTQ representation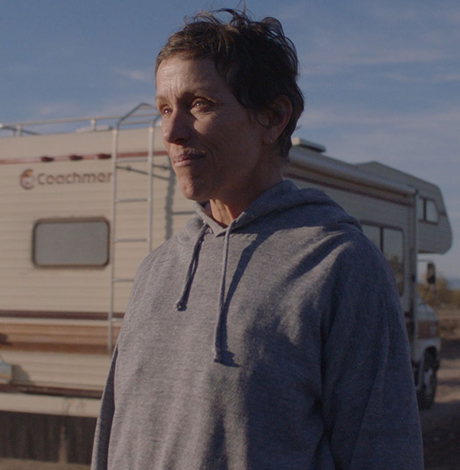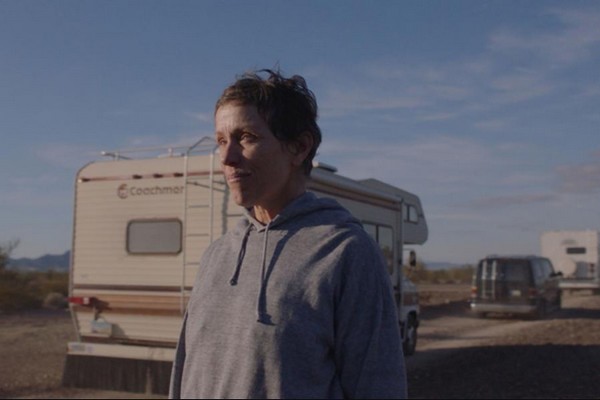 It's Oscar weekend. Are you excited?
Unless you're actually one of the nominees, odds are pretty good that you're not – but the Academy of Motion Picture Arts and Sciences, which is geared up to present its prestigious annual film awards for the 93rd time on Sunday night, really, really wants you to be. Why else, a week ahead of the Big Night, would they roll out the show's producers for a press conference to drop hints that the upcoming broadcast would "look like a movie" and incorporate satellite hookups from "multiple locations?" It was a clear bid to drum up excitement.
More details came Monday, when a letter from that same trio – producer Steven Soderbergh (himself an Oscar winner for directing "Traffic" in 2000) and co-producers Jesse Collins and Stacey Sher – went out to the nominees. As it turns out, the ceremony will be held at LA's historic Union Station (site of Saturday's press conference), which will be treated "as an active movie set" in terms of COVID-related safety protocols, with "additional elements" of the show being incorporated live from Hollywood's Dolby Theatre via satellite hook-up.
More interestingly, the letter revealed, "The first—and most obvious—point we want to get across with this year's show is STORIES MATTER." In keeping with that theme, nominees are requested to submit to a brief interview to "tell the story of your path to April 25," as part of an effort to "highlight the connections between all of us who work in the movies and show that the process is uniquely intimate, collaborative, and fun." The emphasis on "story" was further reflected by instructions about messaging in the speeches ("If you're thanking someone, say their name, not their title… make it PERSONAL") and a dress code described as "a fusion of Inspirational and Aspirational." Whatever Soderbergh and crew have planned for the show, their letter leaves little doubt they intend to tightly manage the narrative it presents.
That's not surprising, of course; Hollywood is in the business of creating narratives, and the one it takes most seriously is the one it creates about itself. Nevertheless, it's particularly telling that the story it is working so hard to tell seems designed to brush its problem with inclusion comfortably into the background.
This year, the organization might well feel that when it comes to diversity, the nominations speak for themselves. For a year in which tremendous social upheaval has brought Black experience in America to the forefront of the public conversation, the Oscars have chosen an impressive number of Black-led films and Black artists among an overall slate that offers the most diverse lineup of nominees in its history. Women are also represented, thanks to the inclusion of Emerald Fennell's "Promising Young Woman" among the Best Picture contenders and the first-ever two nominations for women – Fennell and Chloé Zhao ("Nomadland") – as Best Director. Additionally, Zhao, who is Chinese, is the first woman of color ever nominated in that category, Steven Yuen ("Minari") became the first Asian-American to receive a Best Actor nod, and in the same category, Riz Ahmed ("The Sound of Metal") became the first person of Pakistani descent to be nominated in any acting category.
In the midst of all this inclusion, however, the LGBTQ community – traditionally a stronghold for some of Oscar's most ardent fans – has this year been largely left empty-handed, once again. Besides two Best Actress nods for women playing bisexual characters (Viola Davis and Andra Day, for "Ma Rainey's Black Bottom" and "The United States vs. Billie Holiday," respectively), there are no major nominations for films with significant LGBTQ content – though it's worth noting that the aforementioned "Young Woman" features trans actress Laverne Cox in a prominent supporting role. While it's not a problem for us to stand on the sidelines and cheer for the victories achieved by representatives of other marginalized communities, it's becoming harder to ignore the nagging feeling that our willingness to forgive an institution that continues to disappoint and diminish us is really something akin to Stockholm Syndrome.
In any case, this year's Academy Awards have the potential for making history. Nine of the 20 acting nominees are people of color, and at least two of them are considered frontrunners in their categories. Zhao could become the first woman of Asian descent to win the Best Director prize. And while the potential for those wins lends a kind of excitement to the proceedings, an inescapable feeling of "too little, too late" – coupled with a pandemic-induced awareness of the relative unimportance of awards like these in the greater scheme of things – makes it more difficult than ever, perhaps, to care.
With that in mind, here are the currently leading "official" predictions for the winners in the top six categories, based on a combination of Oscar history, industry buzz, review consensus, and plain old-fashioned gut instinct:
BEST PICTURE: "Nomadland" and "The Trial of the Chicago 7" are considered the front-runners, thanks to previous wins in the equivalent category at the Golden Globes and the Screen Actors' Guild Awards, respectively. "Nomadland" is favored to win.
BEST DIRECTOR: Chloé Zhao, who has taken the directing prize at both the Globes and the BAFTAs, seems a sure bet for "Nomadland."
BEST ACTOR: Chadwick Boseman, whose death in 2020 after a secret battle with colon cancer devastated fans and co-workers alike, would seem the inevitable winner for his performance in "Ma Rainey's Black Bottom" even without his already-racked-up wins at the Globes, Critics' Choice, and SAG Awards. If he takes it – and it's almost certain he will – it would make him only the second Best Actor winner to be awarded the prize posthumously (the first was Peter Finch, for 1976's "Network").
BEST ACTRESS: There are no clear front-runners here. With one high-profile win each under their belt Davis (SAGs), Day (Globes), Frances McDormand (BAFTAs for "Nomadland") and Carey Mulligan (Critics' Choice for "Promising Young Woman") are all positioned as possible winners. However, with Davis already making history with this performance as Oscar's most-nominated Black actress, the appeal of also making her the first to win in both Actress categories (her performance in 2016's "Fences" earned her the Best Supporting prize) might just give her the edge.
BEST SUPPORTING ACTOR: Having won for his performance as slain Black Panther leader Fred Hampton in "Judas and the Black Messiah" at all the other major film awards, Daniel Kaluuya is the definition of a "shoo-in."
BEST SUPPORTING ACTRESS: As is often the case, this category might be the most wide-open. Buzz has favored both Yuh-Jung Youn ("Minari") and Maria Bakalova ("Borat Subsequent Moviefilm"), but her win at the BAFTA Awards puts Youn in place as the probable frontrunner. If she wins, she will be only the second Asian actress to win an Oscar, after Miyoshi Umeki (1957's "Sayonara").
You can find out the winners when the Oscars air on ABC, Sunday April 25 at 5 p.m. PT/8 p.m. ET. But don't worry – if you don't care enough to watch, you can always Google it afterward.
Elton John and Years & Years give a fabulous performance at the 2021 Brit Awards
Elton John's & Years & Years' BRIT Awards 2021 song 'It's a Sin' released in support of Elton John AIDS Foundation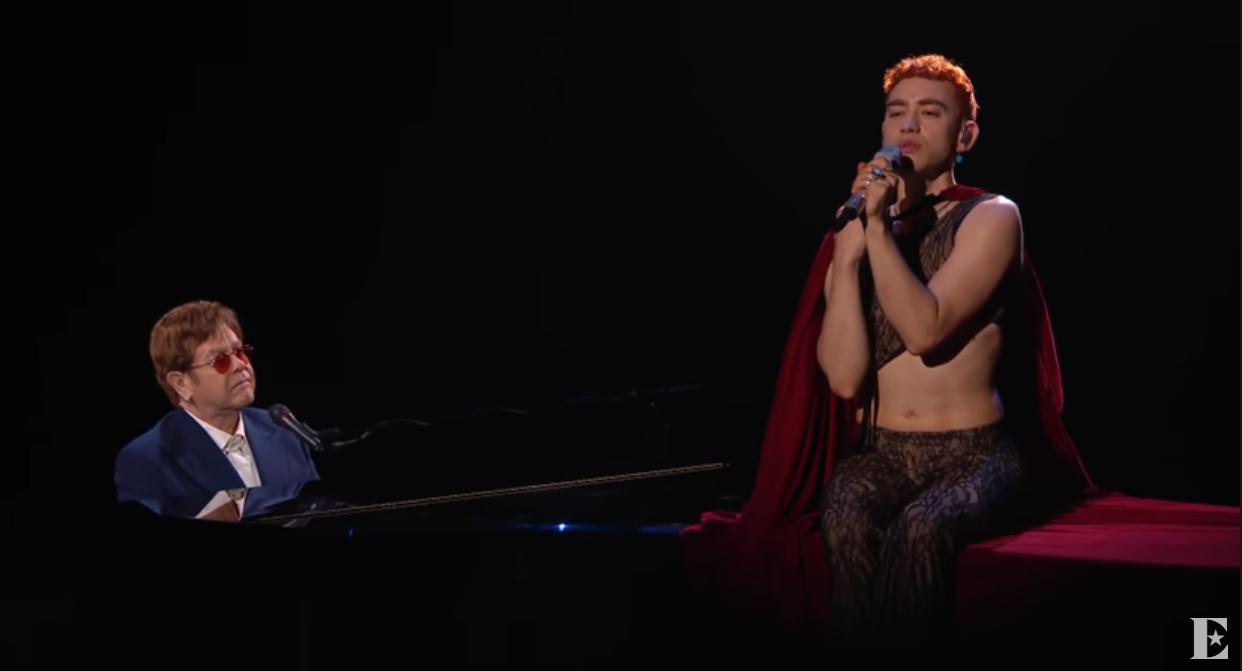 LONDON – In a show stopping performance Tuesday, Sir Elton John and Olly Thornton both who are British musicians, singer-songwriters, actors, and LGBTQ advocates- Thornton performs as Years & Years, rendered their new version of the Pet Shop Boys classic single 'It's a Sin'.
John's and Years & Years' BRIT Awards 2021 performance of the Pet Shop Boys classic single 'It's a Sin' was released in support of the Elton John AIDS Foundation.
WATCH:
LISTEN TO It's a sin HERE: https://EltonJohnYearsandYears.lnk.to…
DONATE TO EJAF HERE: https://donate.eltonjohnaidsfoundatio…
Ellen DeGeneres announces she is ending her show after 19 years
Ellen will sit down with Oprah Winfrey on Thursday to discuss her leaving daytime TV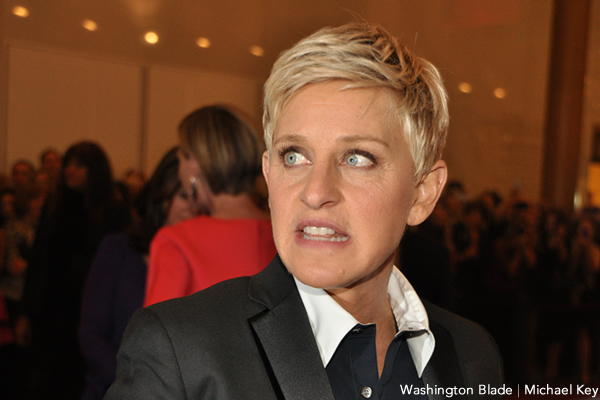 BURBANK – The Ellen DeGeneres Show known simply as 'Ellen' is ending its 19 year daytime television run next year in an announcement made to the show's staff yesterday and in an interview DeGeneres gave The Hollywood Reporter published Wednesday. The show debuted on September 8, 2003 but has been plagued with problems over the past year after staffers alleged a toxic work environment and accused producers of sexual misconduct last summer.
"When you're a creative person, you constantly need to be challenged – and as great as this show is, and as fun as it is, it's just not a challenge anymore," DeGeneres told the Hollywood Reporter.
Last July, online webzine Buzzfeed reported that the toxicity in the workplace had created a hostile environment for the show's production staff. "Most of the former employees blamed executive producers and other senior managers for the day-to-day toxicity, but one former employee said that, ultimately, it's Ellen's name on the show and "she really needs to take more responsibility" for the workplace environment," Buzzfeed wrote.
There were also accusations of racism directed against one former staffer and sexual misconduct and other problems behind the scenes. Some of the problems according to reporting by Variety in addition to the Buzzfeed article stemmed from allegations stating that DeGeneres herself created strive by being notoriously difficult to deal with.
Last March as the pandemic closed down production, there were complaints by staff about being shut out without a fall back position further exacerbated when DeGeneres taped several of the shows with an outside crew at her home.
A spokesperson for Warner Bros. Television, which distributes the show, told Variety that the crew was consistently paid during the pandemic, although at reduced hours, and "acknowledged that communication could have been better, but cited complications due to the chaos caused by COVID-19."
Adding to the turmoil last Spring, comedian Kevin T. Porter started a Twitter thread asking people to share "the most insane stories you've heard about Ellen [DeGeneres] being mean." which had a significant thread of replies.
In August Variety reported that three senior producers executive producers Ed Glavin and Kevin Leman, and co-executive producer Jonathan Norman — have been ousted from the Warner Brothers after the allegations raised in the reporting by Buzzfeed and Variety.
DeGeneres's contract with Warner Brothers for 'Ellen' runs through 2022. The chat show host has publicly reflected on stepping away in recent years.
She will sit down with longtime pal and daytime predecessor Oprah Winfrey to discuss the news on Ellen's May 13 show
She has also broadened her workload, having made a standup comedy special for Netflix and reaching a deal with Warner Media to create new shows for its streaming platform, HBO Max, among other projects.
NBC Universal cancels Golden Globe awards broadcast for 2022
NBC Universal announced the network would not broadcast the 2022 Golden Globes awards ceremony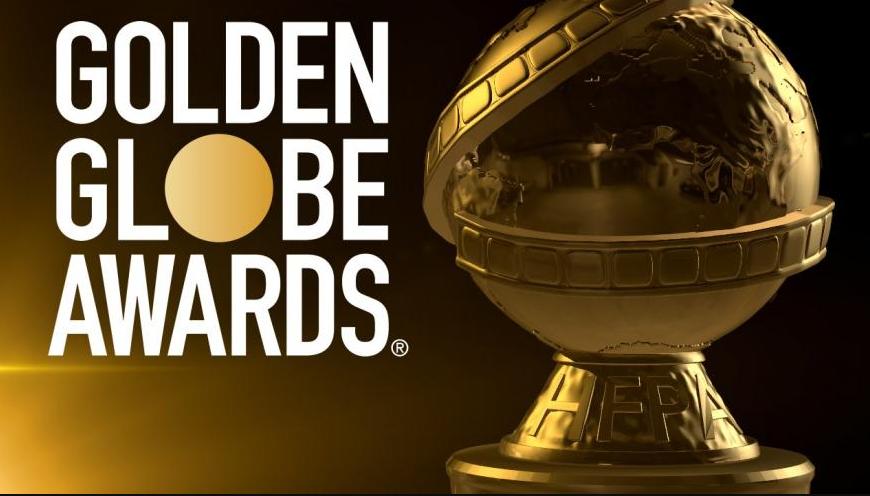 BURBANK – In the wake of an in-depth investigation into the Hollywood Foreign Press Association (HFPA), the organization responsible for the Golden Globes by the Los Angeles Times, which revealed a lack of racial diversity among its voting members and various other ethical concerns, NBC Universal announced Monday the network would not broadcast the 2022 Golden Globes ceremony.
This past February ahead of the HFPA's 78th Annual Golden Globes ceremony, HFPA board chair Meher Tatna told Variety magazine that the organization that the organization of international journalists which covers the film, television, and entertainment industry has not had any Black members in at least 20 years.
Actor Sterling K. Brown, a Golden Globe winner and two-time nominee, posted to Instagram;
Criticism of the HFPA, which puts on the Globes and has been denounced for a lack of diversity and for ethical impropriates, reached such a pitch this week that actor and superstar celebrity Tom Cruise returned his three Globes to the press association's headquarters, according to a person who was granted anonymity because they weren't authorized to speak publicly about the decision, the Associated Press reported.
"We continue to believe that the HFPA is committed to meaningful reform. However, change of this magnitude takes time and work, and we feel strongly that the HFPA needs time to do it right," a spokesperson for NBC said in a statement.
"As such, NBC will not air the 2022 Golden Globes," the spokesperson added. "Assuming the organization executes on its plan, we are hopeful we will be in a position to air the show in January 2023."
NBC's decision comes as Vogue reported that the backlash to the HFPA came swiftly and decisively. Some of Hollywood's biggest studios, including Netflix, Amazon, and WarnerMedia, announced they were severing ties with the organization until efforts were made to increase diversity and stamp out corruption, while a group of more than 100 of the industry's biggest PR firms released a statement in March in which they pledged to boycott the ceremony for the foreseeable future.
The HFPA did not immediately respond to inquiries by media outlets requesting comment about NBC's decision.
In February, the organization said it was "fully committed to ensuring our membership is reflective of the communities around the world who love film, TV, and the artists inspiring and educating them."
"We understand that we need to bring in Black members as well as members from other underrepresented backgrounds, and we will immediately work to implement an action plan to achieve these goals as soon as possible," it said.
HFPA also announced a full timetable through this summer for implementing promised reform initiatives in response to NBC's decision.

"Regardless of the next air date of the Golden Globes, implementing transformational changes as quickly — and as thoughtfully — as possible remains the top priority," the HFPA board said in a statement. "We invite our partners in the industry to the table to work with us on the systemic reform that is long overdue, both in our organization as well as within the industry at large."