This year's Oscars might be historic — but does anyone care?
Diverse nominees lacking LGBTQ representation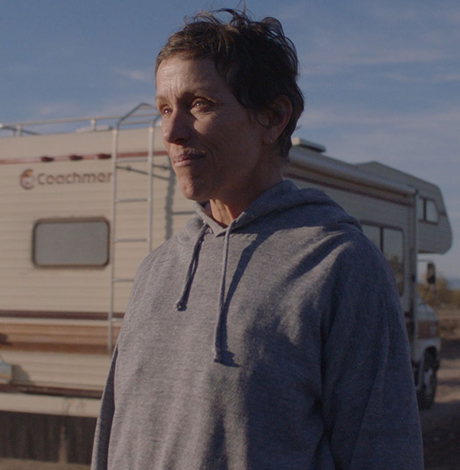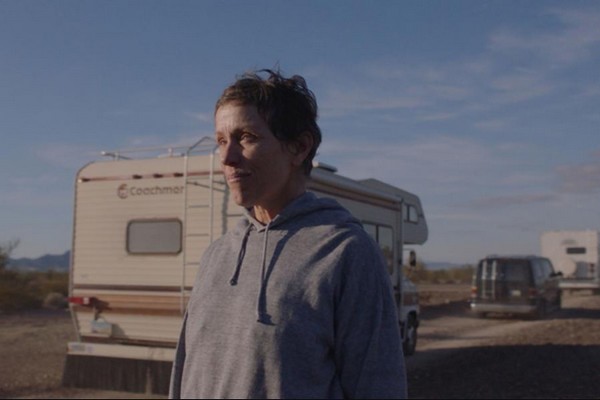 It's Oscar weekend. Are you excited?
Unless you're actually one of the nominees, odds are pretty good that you're not – but the Academy of Motion Picture Arts and Sciences, which is geared up to present its prestigious annual film awards for the 93rd time on Sunday night, really, really wants you to be. Why else, a week ahead of the Big Night, would they roll out the show's producers for a press conference to drop hints that the upcoming broadcast would "look like a movie" and incorporate satellite hookups from "multiple locations?" It was a clear bid to drum up excitement.
More details came Monday, when a letter from that same trio – producer Steven Soderbergh (himself an Oscar winner for directing "Traffic" in 2000) and co-producers Jesse Collins and Stacey Sher – went out to the nominees. As it turns out, the ceremony will be held at LA's historic Union Station (site of Saturday's press conference), which will be treated "as an active movie set" in terms of COVID-related safety protocols, with "additional elements" of the show being incorporated live from Hollywood's Dolby Theatre via satellite hook-up.
More interestingly, the letter revealed, "The first—and most obvious—point we want to get across with this year's show is STORIES MATTER." In keeping with that theme, nominees are requested to submit to a brief interview to "tell the story of your path to April 25," as part of an effort to "highlight the connections between all of us who work in the movies and show that the process is uniquely intimate, collaborative, and fun." The emphasis on "story" was further reflected by instructions about messaging in the speeches ("If you're thanking someone, say their name, not their title… make it PERSONAL") and a dress code described as "a fusion of Inspirational and Aspirational." Whatever Soderbergh and crew have planned for the show, their letter leaves little doubt they intend to tightly manage the narrative it presents.
That's not surprising, of course; Hollywood is in the business of creating narratives, and the one it takes most seriously is the one it creates about itself. Nevertheless, it's particularly telling that the story it is working so hard to tell seems designed to brush its problem with inclusion comfortably into the background.
This year, the organization might well feel that when it comes to diversity, the nominations speak for themselves. For a year in which tremendous social upheaval has brought Black experience in America to the forefront of the public conversation, the Oscars have chosen an impressive number of Black-led films and Black artists among an overall slate that offers the most diverse lineup of nominees in its history. Women are also represented, thanks to the inclusion of Emerald Fennell's "Promising Young Woman" among the Best Picture contenders and the first-ever two nominations for women – Fennell and Chloé Zhao ("Nomadland") – as Best Director. Additionally, Zhao, who is Chinese, is the first woman of color ever nominated in that category, Steven Yuen ("Minari") became the first Asian-American to receive a Best Actor nod, and in the same category, Riz Ahmed ("The Sound of Metal") became the first person of Pakistani descent to be nominated in any acting category.
In the midst of all this inclusion, however, the LGBTQ community – traditionally a stronghold for some of Oscar's most ardent fans – has this year been largely left empty-handed, once again. Besides two Best Actress nods for women playing bisexual characters (Viola Davis and Andra Day, for "Ma Rainey's Black Bottom" and "The United States vs. Billie Holiday," respectively), there are no major nominations for films with significant LGBTQ content – though it's worth noting that the aforementioned "Young Woman" features trans actress Laverne Cox in a prominent supporting role. While it's not a problem for us to stand on the sidelines and cheer for the victories achieved by representatives of other marginalized communities, it's becoming harder to ignore the nagging feeling that our willingness to forgive an institution that continues to disappoint and diminish us is really something akin to Stockholm Syndrome.
In any case, this year's Academy Awards have the potential for making history. Nine of the 20 acting nominees are people of color, and at least two of them are considered frontrunners in their categories. Zhao could become the first woman of Asian descent to win the Best Director prize. And while the potential for those wins lends a kind of excitement to the proceedings, an inescapable feeling of "too little, too late" – coupled with a pandemic-induced awareness of the relative unimportance of awards like these in the greater scheme of things – makes it more difficult than ever, perhaps, to care.
With that in mind, here are the currently leading "official" predictions for the winners in the top six categories, based on a combination of Oscar history, industry buzz, review consensus, and plain old-fashioned gut instinct:
BEST PICTURE: "Nomadland" and "The Trial of the Chicago 7" are considered the front-runners, thanks to previous wins in the equivalent category at the Golden Globes and the Screen Actors' Guild Awards, respectively. "Nomadland" is favored to win.
BEST DIRECTOR: Chloé Zhao, who has taken the directing prize at both the Globes and the BAFTAs, seems a sure bet for "Nomadland."
BEST ACTOR: Chadwick Boseman, whose death in 2020 after a secret battle with colon cancer devastated fans and co-workers alike, would seem the inevitable winner for his performance in "Ma Rainey's Black Bottom" even without his already-racked-up wins at the Globes, Critics' Choice, and SAG Awards. If he takes it – and it's almost certain he will – it would make him only the second Best Actor winner to be awarded the prize posthumously (the first was Peter Finch, for 1976's "Network").
BEST ACTRESS: There are no clear front-runners here. With one high-profile win each under their belt Davis (SAGs), Day (Globes), Frances McDormand (BAFTAs for "Nomadland") and Carey Mulligan (Critics' Choice for "Promising Young Woman") are all positioned as possible winners. However, with Davis already making history with this performance as Oscar's most-nominated Black actress, the appeal of also making her the first to win in both Actress categories (her performance in 2016's "Fences" earned her the Best Supporting prize) might just give her the edge.
BEST SUPPORTING ACTOR: Having won for his performance as slain Black Panther leader Fred Hampton in "Judas and the Black Messiah" at all the other major film awards, Daniel Kaluuya is the definition of a "shoo-in."
BEST SUPPORTING ACTRESS: As is often the case, this category might be the most wide-open. Buzz has favored both Yuh-Jung Youn ("Minari") and Maria Bakalova ("Borat Subsequent Moviefilm"), but her win at the BAFTA Awards puts Youn in place as the probable frontrunner. If she wins, she will be only the second Asian actress to win an Oscar, after Miyoshi Umeki (1957's "Sayonara").
You can find out the winners when the Oscars air on ABC, Sunday April 25 at 5 p.m. PT/8 p.m. ET. But don't worry – if you don't care enough to watch, you can always Google it afterward.
Black Deafhood: A journey at the intersection of sexuality, disability, race
Gallaudet's Bobbi-Angelica Morris on their activism and art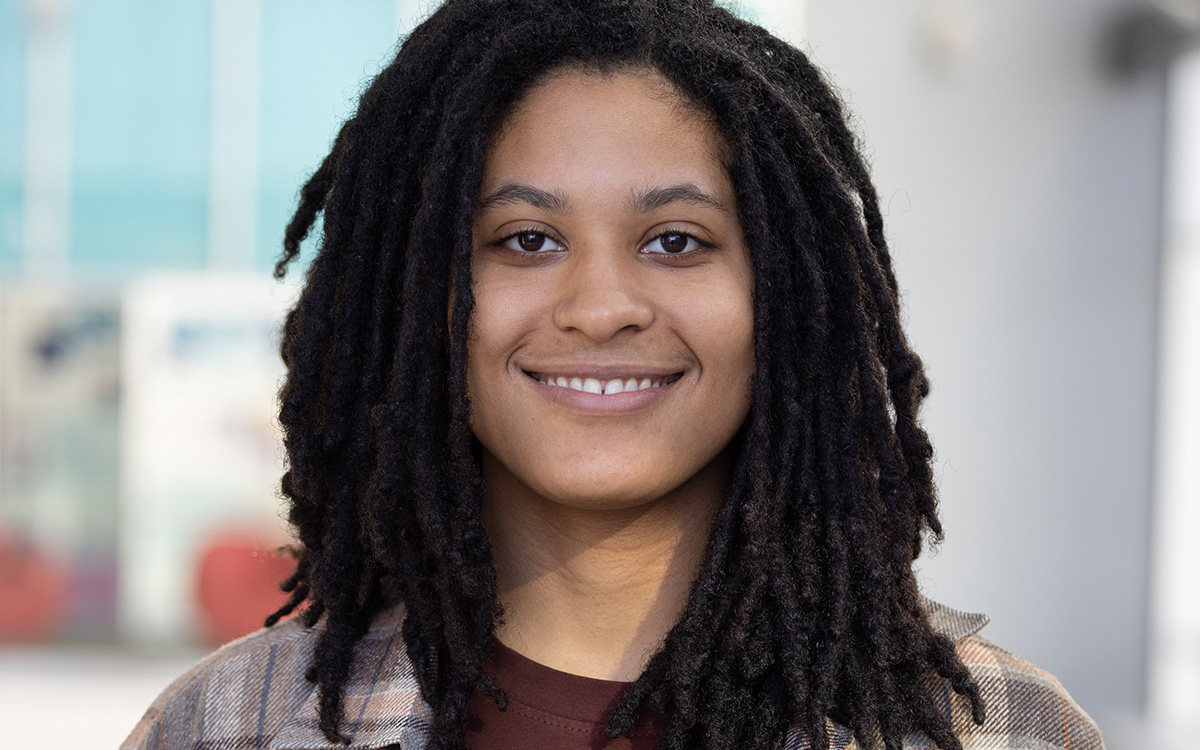 Editor's note: One in four people in America has a disability, according to the CDC. Queer and Deaf/disabled people have long been a vibrant part of the LGBTQ community. Take two of the many queer history icons who were disabled: Michelangelo is believed to have been autistic. Marsha P. Johnson, a hero of the Stonewall Uprising, had physical and psychiatric disabilities. Today, Deaf-Blind fantasy writer Elsa Sjunneson, actor and bilateral amputee Eric Graise and Obama administration Assistant Secretary of Labor for Disability Employment Policy Kathy Martinez are just a few of the people who identify as queer/Deaf/disabled. The stories of this vital segment of this queer community have rarely been told. In its series "Queer, Crip and Here," the Blade is telling some of these long unheard stories.
"My 'coming out' story looks more like me telling someone my favorite cookie flavor is chocolate chip," Bobbi-Angelica Morris, a Gallaudet University graduate student, activist, poet, photographer, videographer and visual artist, told the Blade, "than an emotional roller coaster."
"I've always embodied this carefree energy pertaining to who I am, what my purpose is, and how I show up for others," added Morris, who is Deaf/Hard of Hearing and identifies as a Black, nonbinary, queer and abolitionist artist.
Earlier this year, Morris, 23, received the Mary Bowman Arts in Activism Award from the National AIDS Memorial, the San Francisco organization that displays the internationally acclaimed AIDS Memorial Quilt.
Over the phone and in email, Morris spoke with the Blade about a range of topics – from her "Deafhood" to how she felt safe at a queer Halloween party.
Morris, who uses she/they pronouns, grew up in different parts of the East Coast. They spent most of that time in Richmond, Va.
"Growing up, most of the people around me would ask if I was gay," Morris said, "because I fit into the stereotypical realms of present day msc [masculine] presenting dykes."
"No one questioned me when I actually came to terms with my queer identity," they added.
Before enrolling in Gallaudet, Morris spent most of their time as a student with hearing people in schools, where most teachers and students didn't communicate in American Sign Language (ASL). Morris was the only Deaf student in their classes until they graduated from the University of Virginia in 2022 in Charlottesville. There, they majored in global development studies and minored in ASL with a concentration in disability studies and community development.
Growing up, Morris didn't know about ASL or the creativity and history of Deaf culture.
"It wasn't until I was in elementary school," Morris said, "that an audiologist said I qualified for hearing aids."
In their poetry, Morris, who speaks and signs their work, reflects on their family and their experience of being Deaf.
"I reflect on my own Deafhood:/ my playground fights/ with uneducated parents," Morris writes in a poem, "When little Black Deaf girl doesn't hear someone speak to her,/that someone thinks little Black Deaf girl is disrespectful."
Like many Deaf/Hard of Hearing people, who go to school when they don't know American Sign Language, and there are no ASL interpreters, Morris felt isolated.
"I had no knowledge of the Deaf community or of Black Deaf history," they said.
Some in Morris's family and community couldn't accept that Morris is Deaf. "Some, not out of maliciousness, prayed for my healing," they said.
What Morris calls her "Black Deafhood," has been a long journey at the intersection of sexuality, Deafness, disability, Blackness, gender, activism, and art.
Deafhood is a "journey that a Deaf person undertakes to discover his, her or their identity and purpose in life," according to a Deafhood Foundation statement on deafhood.org.
Hearing people often perceive of Deafness as a disease that should be cured, and of Deaf people as incompetent, second-class, less-valued, citizens.
Just as coming out helps queer people to affirm their sexuality and connect with the LGBTQ community and history, Deafhood empowers Deaf people to have pride in themselves – to connect with the Deaf community, history and culture.
As it often goes with finding and loving your queer self, Deafhood is a process.
In middle school, Morris watched "Switched at Birth," the popular TV series. The teen and family drama features Deaf and hearing actors and scenes in ASL.
The show jump-started Morris's interest in Deafness and the Deaf community. "But, I still didn't understand my connection [with the Deaf community]," Morris said.
Curious to discover something about Deaf culture, Morris started an informal class – a club. There, they and their friends learned signs from YouTube videos.
At the University of Virginia, Morris took a sign language class. They studies abroad for a time in India.
At Gallaudet, Morris began to feel connected to the Deaf community. They are a student in the Master of Social Work program at Gallaudet's School of Civic Leadership, Business, and Social Change. Morris will graduate with an M.S.W. degree in 2024.
They are equally committed to making art and activism – to working for social justice for Black, Deaf/disabled, queer, and other marginalized groups. A love of art and social change is etched in their bones.
"I am an abolitionist and an artist," Morris said, "I cannot be one without the other."
Their abolitionist identity is connected to how they experience intersectionality. Morris sees their life as connected "to the movement for total liberation of all our people, beings, and non-beings in this present day and beyond," they said.
Because they are an artist, they have a responsibility to use their skills to educate, inspire and protect "everyone and everything that abolitionists fight for daily," Morris said.
From early on, Morris loved being creative. During an unstable childhood, art helped Morris to express their feelings.
Fortunately, art ran in Morris's family. "My bio-mom is an amazing artist," Morris said, "so we would draw things together."
Later, Morris's god-mom gave Morris materials that sparked their interest in painting and photography.
In middle school, Morris got into spoken word poetry when one of their Boys and Girls Club mentors showed them a spoken word video. At the University of Virginia, Morris participated in poetry slams. In their Gallaudet social work program, they impressively deploy their artistic and activism chops.
Their advocacy projects are numerous. Morris is developing ASL G, a non-profit organization. The group's mission "is to develop community garden coalitions and programming for art and health wellness through disability justice," Morris said.
Morris was the former creative outreach coordinator of VOCA, a non-profit that supports BIPOC, Deaf artists.
"I have family members that have been incarcerated," Morris said. "Because of that, I want to fight the injustice of the prison industry and mass incarceration."
Morris is the president of Students Against Mass Incarceration (SAMI), a student club at Gallaudet.
Ableism, audism (discrimination against Deaf people), homophobia and racism are issues for Morris. "The white presence is prominent in many institutions," they said, "often they're predominantly white."
Morris likes being a Gallaudet student. But, "there's a lack of racial competency at Gallaudet as there is in the whole of America," they said.
The queer community has provided safe spaces for Morris.
Once, Morris and their partner attended a queer Halloween party in Charlottesville. "Half the people in attendance knew or were learning sign language," Morris said. "I think it was then that I realized how connected the queer community was in ensuring no one was left out."
Morris went to the party as Beast Boy, and their partner went as Raven from Teen Titans.
Follow Morris on Instagram @Blckrainbow5