Gay Guatemala congressman survives robbery attempt
Bodyguard shot one of the assailants who approached vehicle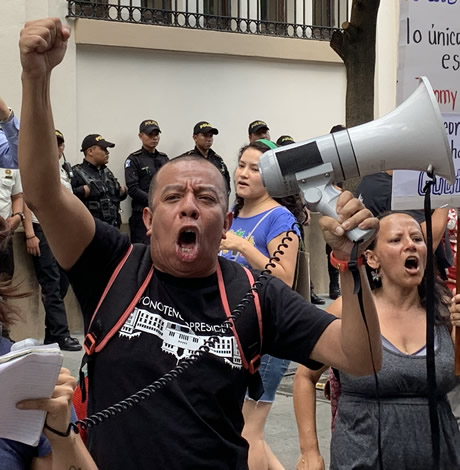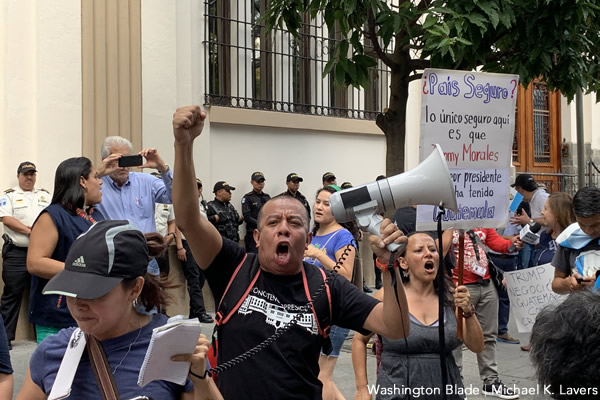 GUATEMALA CITY — A gay congressman from Guatemala on April 19 survived a robbery attempt.
Aldo Dávila sent the Blade a surveillance video that shows three men approaching his vehicle while it was stopped at a traffic light near Guatemala's National Library in Guatemala City.
The three men appeared to have weapons when they approached the vehicle.
One of Dávila's bodyguards who was driving the vehicle shot one of the men. The two other men ran away shortly before passersby and police officers gathered.
Dávila was not injured.
"I am thankful for life," he said in a video he posted to his Facebook page after the attempted robbery.
Dávila — a member of the Winaq movement, a leftist party founded by Rigoberta Menchú, an indigenous human rights activist and Nobel Peace Prize winner — in 2019 became the first openly gay man elected to Guatemala's congress. Dávila had previously been the executive director of Asociación Gente Positiva, a Guatemala City-based HIV/AIDS service organization.
Violence based on sexual orientation remains commonplace in Guatemala. It nevertheless remains unclear whether the men targeted Dávila — a vocal critic of President Alejandro Giammattei, his government and political corruption in the country — because he is gay.
Dávila told the Associated Press he "constantly receives threats because of my work, but nothing more than that." Dávila also said he now travels with several police officers.
"I will continue working, I will continue speaking out and I will continue speaking for people who have been historically excluded," he said in his Facebook video.
Dávila told the Blade the Guatemalan Public Ministry is responsible for any investigation into the incident.
"They would be the ones who would have to determine if there will be an investigation or not," he said. "There should be one in theory, but the Public Ministry in Guatemala is not the best, or the most trustworthy (institution.)"
Threats of violence and death shuts down Nebraska drag queen story hour
After discussions and consultations with Lincoln Police, the museum and the LGBTQ+ group citing safety concerns cancelled the event.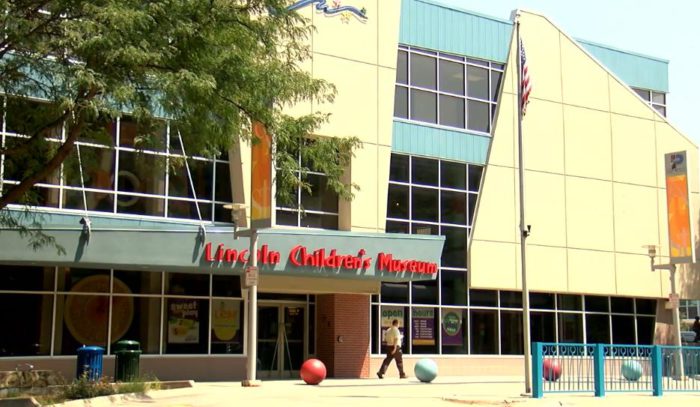 LINCOLN – A private LGBTQ+ event scheduled for after hours this past Saturday at the Lincoln Children's Museum in Nebraska's capital city was cancelled after the museum and the event's organizers received a torrent of abusive violent threats, including ones that were simply death threats.
Longtime local drag performer Waylon Werner-Bassen, who is the president of the board of directors of LGBTQ advocacy group OUTNebraska had organized the event alongside Drag Queen Story Hour Nebraska.
Bassen told the Lincoln Star-Journal in an interview last week on Tuesday that the scheduled RSVP only two-hour event, which was accessible through Eventbrite, had garnered a conformed attendee list of approximately 50 people.
Mandy Haase-Thomas, director of operations and engagement for the Lincoln Children's Museum in an email the Star-Journal confirmed the event was invitation-only private, not sponsored by the museum and to be held after museum's open-to-the-public hours.
According to Bassen, immediately after the event was announced the threats commenced, some of which included death threats. After discussions and consultations with officials from the Lincoln Police Department, the Lincoln Children's Museum and Bassen's group citing safety concerns cancelled the event.
Officer Luke Bonkiewicz, a spokesperson for the LPD said that the matter was under investigation and as such would not comment other than to acknowledge that the threats were found to be credible.
In an Instagram post the museum expressed its dismay over the event's cancellation.
Community reaction was swift and uniformly in support of OutNebraska and the drag queen story hour event with the city's Mayor weighing in along with a supervisor with the Lincoln Police Department.
.@OutNebraska please reschedule your event! There are plenty of us who would be more than happy to donate our time working off duty to keep everyone safe. https://t.co/Yu10g5sRd2

— Sergeant Sands (@LPDSgtSands) July 28, 2021
The ACLU of Nebraska along with other supporters which included state lawmakers Senator Adam Morfeld and Senator Tony Vargas also weighed in.
By now, you've likely seen the news that our friends at @OutNebraska had to cancel an event at the Lincoln Children's Museum because of threats of violence. Let's counteract this hate with love, support and work.

Here are 5 ideas to get started. ⬇️ pic.twitter.com/mYMPmS4byN

— ACLU of Nebraska (@ACLUofNE) July 27, 2021
OutNebraska and the museum have both stated that they will reschedule the event. In a Facebook post Out Nebraska noted: "We look forward to working with Lincoln Children's Museum to reschedule this as an entirely private event. It's so sad when hate threatens families with children. All parents want their children to be safe. Because we could not be certain that it would be safe we will cancel this weekend and reschedule for another time — this time without a public portion of the invitation. We will be in touch with the families who have already registered with more information about when we are rescheduling."
In related news the LPD not only recently celebrated LGBTQ Pride Month, but the designated person nominated at the end of June by the Mayor to be the department's new Chief, is SFPD Commander Teresa Ewins, the San Francisco California Police Department's highest-ranking LGBTQ member.
Harsh anti-LGBTQ bill introduced in Ghana
Measure would criminalize LGBTQ identity, allyship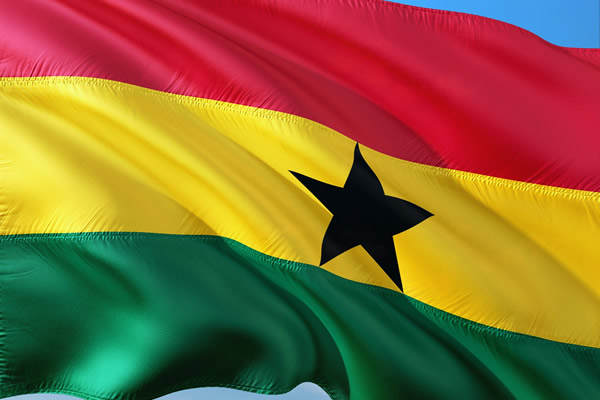 ACCRA, Ghana — A bill that would criminalize LGBTQ identity and allyship in Ghana was officially introduced in the country's Parliament on Monday.
The "Proper Human Sexual Rights and Ghanaian Family Values Bill" went to the Constitution and Legal Affairs Committee after its first reading.
Eight conservative lawmakers who are from the opposition and ruling parties sponsored the bill. Thomson Reuters Foundation News reports Samuel Nartey George, a member of the National Democratic Congress party, is the lead sponsor.
The bill, if passed, would outlaw LGBTQ identity and subject anyone who identifies as part of the LGBTQ community or as an ally with up to 10 years in prison.
A draft of the bill that was leaked online last week listed some of the punishable offenses that include "gross indecency," which is defined as "the public show of amorous relations between or among persons of the same sex." This act, labeled a misdemeanor, can result in "a term of imprisonment no less than six months and not more than one year."
Activists in Ghana and across the world have sought to raise awareness of the bill on social media with the hashtags #KillTheBill and #GhanaIsEnoughForUsAll. A Change.org petition that urges Ghanaian lawmakers to oppose the measure has been created.
Critics say the measure would violate human rights and would make LGBTQ people more vulnerable to persecution and violence. The Coalition of Muslim Groups in Ghana and other religious organizations have welcomed the bill, with Thomson Reuters reporting they say it is needed to "prevent the dilution of cultural values and beliefs in Ghanaian society."
Naa Seidu Fuseini Pelpuo, the overlord of the Waala Traditional Area, and other traditional leaders have condemned the LGBTQ+ community as "unnatural and [perverted]." Pelpuo has also banned activities between LGBTQ individuals in the Waala Traditional Area and warned of "firm and swift" punishment if found engaging in "such acts," according to the Ghana Broadcasting Corporation.
The bill's introduction comes after the May arrest of 21 activists and paralegals who attended a conference on how to advocate for LGBTQ rights.
Hundreds participate in first-ever Cayman Islands Pride parade
Territory's governor, premier among marchers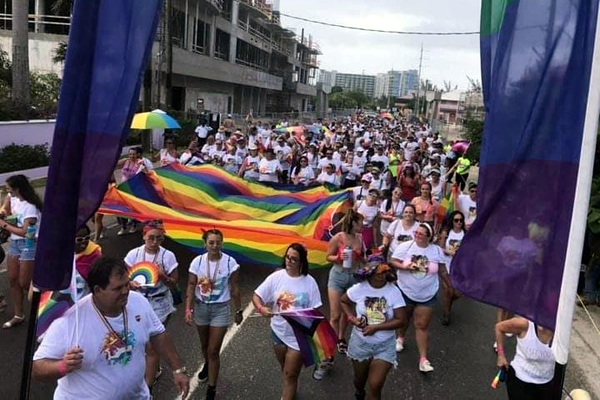 GEORGE TOWN, Cayman Islands — Upwards of 600 people participated in the first-ever Pride parade in the Cayman Islands that took place on Saturday.
Caymanian Gov. Martyn Roper, Premier Wayne Panton and opposition MP Barbara Conolly are among those who participated in the parade that the Cayman LGBTQ Foundation, a local advocacy group, organized.
Caymanian authorities required that all participants were vaccinated against COVID-19. Noel Cayasso-Smith, founder and president of the Cayman LGBTQ Foundation, on Monday told the Los Angeles Blade on Monday during a WhatsApp interview that his group did not allow alcohol in the parade and "discouraged" public displays of affections "in order to maintain a respectful event."
"This is the first time in history the Cayman Islands has ever been able to put on a Pride," said Cayasso-Smith. "I'm excited because we had no protesters. We had no negativity throughout the entire parade."
Cayasso-Smith said he and members of the Cayman LGBTQ Foundation decided to organize the parade, in part, because the pandemic has drastically reduced travel to and from the Cayman Islands. Cayasso-Smith noted hotels, condominium associations, restaurants, bars and local businesses all supported the event.
"Pride month came in and you know for every year I got really tired of seeing our Cayman people leaving to go to Atlanta, New York, San Francisco, Canada to enjoy themselves for Pride," he said, while noting the travel restrictions that remain in place because of the pandemic. "We thought it would be great to have our Pride here since we're in our own little bubble."
The Cayman Islands is a British territory that is located in the western Caribbean Sea between Jamaica and Cuba.
The Caymanian government in 1998 refused to allow a gay cruise ship with 900 passengers to dock. Religious officials in the British territories pressured authorities to prohibit an Atlantic Events vessel from visiting the territory.
Cayasso-Smith, who was born in the Cayman Islands, told the Blade that "growing up here has been very difficult for me as a gay person." Cayasso-Smith lived in the U.K. for 13 years until he returned to the Cayman Islands to help his family rebuild their home after Hurricane Ivan devastated the British territory in 2004.
"I decided to stay because I thought, you know, I should be able to live in my country as a free gay man where there's no laws restricting me from being who I am," said Cayasso-Smith. "I feel that as a gay man contributing to the island I should have the right to live free."
Caymanian Grand Court Chief Justice Anthony Smellie in 2019 struck down the territory's same-sex marriage ban. The Caymanian Court of Appeal a few months later overturned the ruling.
The territory's Civil Partnership Law took effect last September.