Gay Guatemala congressman survives robbery attempt
Bodyguard shot one of the assailants who approached vehicle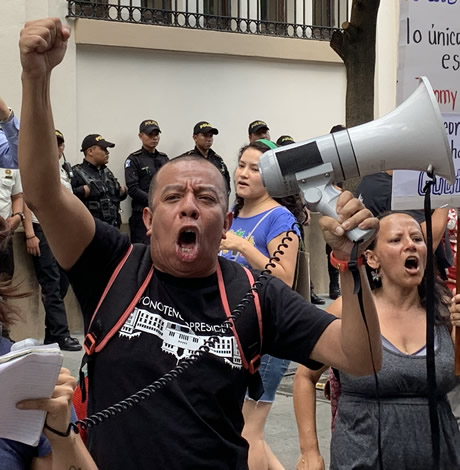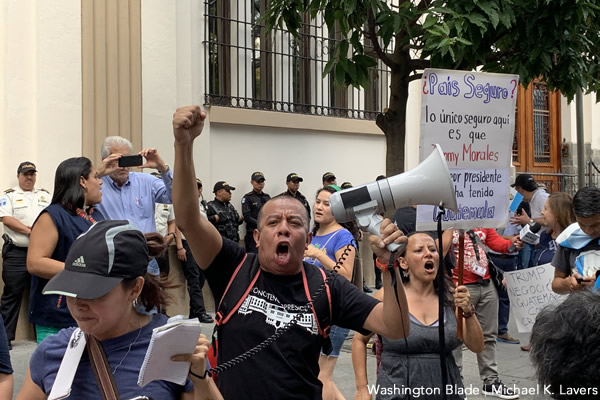 GUATEMALA CITY — A gay congressman from Guatemala on April 19 survived a robbery attempt.
Aldo Dávila sent the Blade a surveillance video that shows three men approaching his vehicle while it was stopped at a traffic light near Guatemala's National Library in Guatemala City.
The three men appeared to have weapons when they approached the vehicle.
One of Dávila's bodyguards who was driving the vehicle shot one of the men. The two other men ran away shortly before passersby and police officers gathered.
Dávila was not injured.
"I am thankful for life," he said in a video he posted to his Facebook page after the attempted robbery.
Dávila — a member of the Winaq movement, a leftist party founded by Rigoberta Menchú, an indigenous human rights activist and Nobel Peace Prize winner — in 2019 became the first openly gay man elected to Guatemala's congress. Dávila had previously been the executive director of Asociación Gente Positiva, a Guatemala City-based HIV/AIDS service organization.
Violence based on sexual orientation remains commonplace in Guatemala. It nevertheless remains unclear whether the men targeted Dávila — a vocal critic of President Alejandro Giammattei, his government and political corruption in the country — because he is gay.
Dávila told the Associated Press he "constantly receives threats because of my work, but nothing more than that." Dávila also said he now travels with several police officers.
"I will continue working, I will continue speaking out and I will continue speaking for people who have been historically excluded," he said in his Facebook video.
Dávila told the Blade the Guatemalan Public Ministry is responsible for any investigation into the incident.
"They would be the ones who would have to determine if there will be an investigation or not," he said. "There should be one in theory, but the Public Ministry in Guatemala is not the best, or the most trustworthy (institution.)"
Laws against gay sex ruled unconstitutional- but Kansas won't drop ban
A bill pending in the Kansas Legislature would remove language in the state's criminal sodomy law that targets LGBTQ people. Advocates say action is decades past due.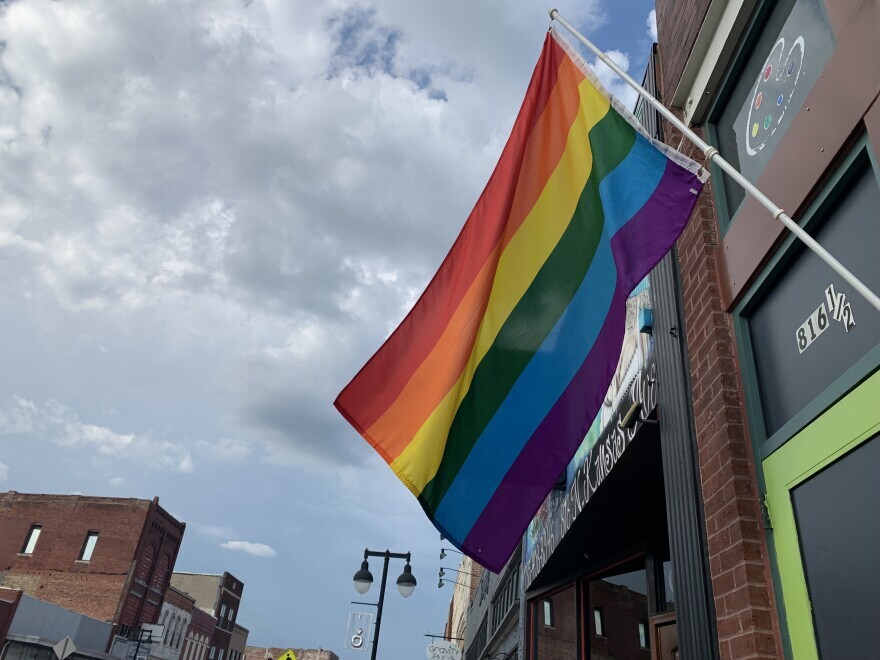 By Blaise Mesa | TOPEKA — Intercourse between same-sex couples technically remains a crime in Kansas even though the provision in state statute was ruled unconstitutional 19 years ago.
Since then, multiple attempts to remove the outdated language have failed.
The latest legislation to change the law has languished in a Statehouse committee without a hearing for over a year.
That bill would remove a line from the Kansas criminal sodomy law that makes sex a crime for "persons who are 16 or more years of age and members of the same sex." The U.S. Supreme Court ruled in Lawrence v. Texas in 2003 that such laws were unconstitutional.
"When it comes to something that's just blatantly unconstitutional, there should be agreement that we follow the law," said the bill's sponsor Rep. John Carmichael, a Wichita Democrat. "We need to repeal it."
The bill doesn't change other portions of the sodomy law, and Carmichael says law enforcement has been supportive of the changes for years, yet nothing has happened.
Rep. Stephen Owens, a Hesston Republican who chairs the committee scrutinizing the latest legislation, said he hadn't reviewed its details or decided whether to hold hearings on the bill. Owens said the committee will deal with other, higher-priority bills first.
The Kansas Bureau of Investigation says nobody has been convicted of same-sex criminal sodomy for at least five years. Still, Thomas Witt, executive director of Equality Kansas, said the provision has been used to discriminate against LGBTQ people even if they weren't convicted.
Witt said Kansans were arrested for same-sex relations even after the Supreme Court's ruling, but the last time he heard that happened was in 2013. The criminal sodomy law also prevented LGBTQ law enforcement officers from being sworn in because violating the statute was a violation of their professional standards. Those standards were later amended to allow LGBTQ officers.
"It is an insult that my life is criminalized," Witt said. "It is a further insult that people in (the Legislature) think it should stay that way."
Justice Horn, vice chair of the LGBTQ Commission of Kansas City, said the laws could also make people leave for cities with better civil rights protections. Horn, who is gay, said that hurts the community by hindering economic development while depriving it of diversity.
"I've thought plenty of times I could uproot and go to a place where I don't have to deal with these issues," Horn said. "I want our kids to grow up, and our youth and the generation coming up to not have to deal with this."
Witt said the issues have subsided, but as long as it remains codified in state statute the issues could quickly become relevant again if the Legislature's opinion of LGBTQ people grows worse, which he said is happening. He pointed to the bill last session that limited how transgender people could play sports as evidence of this.
Sharon Brett, legal director for the American Civil Liberties Union of Kansas, said outdated state laws are common, but anti-LGBTQ laws send a message to people that they aren't welcomed in the state.
"It's a deliberate decision not to amend the code," Brett said, "to get rid of these provisions that have been ruled unconstitutional."
Republican Sam Brownback created the Office of the Repealer when he was governor to remove outdated and unconstitutional statutes, but changes to the criminal sodomy law weren't recommended.
The committee on Corrections and Juvenile Justice, where the bill is bottled up, has a full set of hearings next week. Bills preventing shackling of youth in court, allowing people convicted of felonies to receive food stamps and adding new requirements for officers serving search warrants are currently scheduled for discussion.
"Given the opportunity, we might look at" the legislation to rewrite the state sodomy law, said Owens, the committee chair. "I wouldn't say that is a priority for us to look at this time just because of all the other corrections and juvenile justice matters."
*******************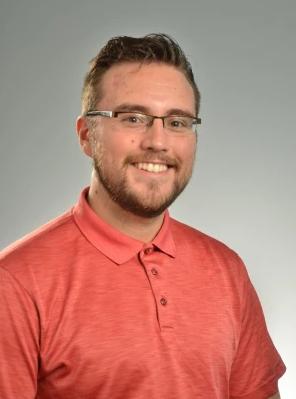 Blaise Mesa is the Social Services and Criminal Justice reporter for The Kansas News Service.
*******************
The preceding article was previously published by The Kansas News Service and is republished by permission.
Supreme Court will hear challenges to affirmative action at Harvard & UNC
Six years ago, a divided court upheld the University of Texas' consideration of race in its undergraduate admissions process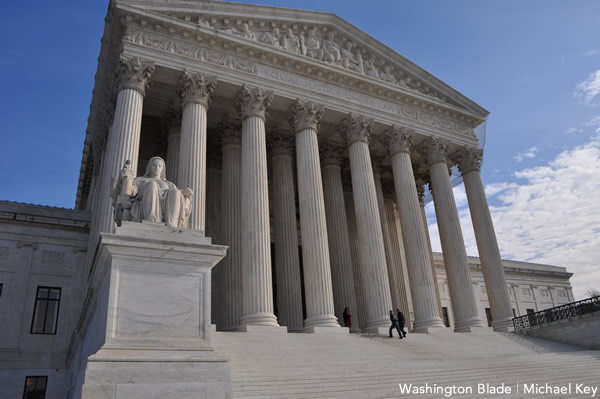 By Amy Howe | WASHINGTON – The Supreme Court on Monday agreed to reconsider the role of race in college admissions. In a brief order, the justices agreed to take up two cases asking them to overrule their landmark 2003 decision in Grutter v. Bollinger, holding that the University of Michigan could consider race as part of its efforts to assemble a diverse student body. The decision to grant review in the two new cases suggests that the court's conservative majority is poised to do just that.
The cases are Students for Fair Admissions v. President & Fellows of Harvard College and Students for Fair Admissions v. University of North Carolina. The court consolidated them for oral argument, and they likely will be argued early in the 2022-23 term, which begins in October.
Six years ago, a divided court upheld the University of Texas' consideration of race in its undergraduate admissions process. Justice Anthony Kennedy wrote for the 4-3 majority in Fisher v. University of Texas, joined by Justices Ruth Bader Ginsburg, Stephen Breyer, and Sonia Sotomayor. The composition of the court has changed significantly since then: Although Justice Elena was recused from the Texas case because she had been involved in it as the solicitor general of the United States, Kennedy retired in 2018 and was replaced by Justice Brett Kavanaugh, while Justice Amy Coney Barrett succeeded Ginsburg, who died in 2020.
It was therefore a much more conservative court that considered the latest petitions asking the justices to revisit the issue. Both petitions arose from long-running lawsuits filed by a group called Students for Fair Admissions. Founded by Edward Blum, a former stockbroker who also backed the challenger in Fisher (as well as the challengers in Shelby County v. Holder, the 2013 case that narrowed the Voting Rights Act), the group describes its mission as helping to "restore colorblind principles to our nation's schools, colleges and universities."
The first case, filed against Harvard University, contends that the university's race-conscious admissions policy discriminates against Asian American applicants. According to the group, Asian Americans are significantly less likely to be admitted than similarly qualified white, Black, or Hispanic applicants. Both the district court and the U.S. Court of Appeals for the 1st Circuit upheld Harvard's policy, prompting SFFA to come to the Supreme Court in February 2021. The group urged the justices to take up the case and overrule Grutter, describing the 2003 ruling as a decision that was "grievously wrong" and now "sustains admissions programs that intentionally discriminate against historically oppressed minorities" – in the past, Jewish students, and now Asian Americans. The group also asked the justices to weigh in on whether Harvard's policy violates Title VI of the federal Civil Rights Act, which bans racial discrimination by entities receiving federal funding.
Harvard told the justices that there is no reason for them to intervene in the dispute. Its policy is consistent with the Supreme Court's precedents, the university stressed, and SFFA's allegations to the contrary rely on a "thoroughly distorted presentation of" the facts in the case. Harvard takes race into account "in a flexible and nonmechanical way" for the benefit of "highly qualified candidates." And there is certainly no reason for the court to "overrule more than 40 years of decisions regarding the limited consideration of race in university admissions," Harvard concluded.
The justices did not act on SFFA's petition immediately. Instead, in June they sought the federal government's views – a maneuver that had the effect of delaying the case's progression. In a brief filed in December, the Biden administration acknowledged that the Trump administration had supported SFFA in the lower courts, but it explained that it had "reexamined the case" and now recommended that the justices deny review.
The second case, filed against the University of North Carolina at Chapel Hill, the state's flagship public university, argues that the university's consideration of race in its undergraduate admissions process violates both Title VI and the Constitution. (Unlike Harvard, UNC is a public university and is therefore covered by the 14th Amendment's guarantee of equal protection.) After a federal district court in North Carolina rejected SFFA's arguments, the group came straight to the Supreme Court, asking the justices to take up the case, alongside the Harvard case, before the U.S. Court of Appeals for the 4th Circuit could rule.
UNC defended its admissions policy in the Supreme Court, telling the justices that it has also implemented programs to increase diversity without considering race – for example, by actively recruiting low-income and first-generation college students. But it concluded, it wrote, that there is no alternative that would create a student body "about as diverse and academically qualified as its holistic, race-conscious admissions process." And although it acknowledged that the question at the center of the case is "indisputably important," it stressed that there was no reason for the Supreme Court to take the "extremely rare" step of bypassing the court of appeals.
The justices considered both cases together at three consecutive conferences – on Jan. 7, Jan. 14, and Jan. 22 – before granting review on Monday and consolidating them.
********************
Amy Howe is the former editor and a reporter for SCOTUSblog and still is a contributor. She primarily writes for her eponymous blog, Howe on the Court.
Before turning to full-time blogging, she served as counsel in over two dozen merits cases at the Supreme Court and argued two cases there.
Amy is a graduate of the University of North Carolina at Chapel Hill and holds a master's degree in Arab Studies and a law degree from Georgetown University.
********************
The preceding article was previously published by SCOTUSBlog and is republished by permission.
Heavy accumulation of snowfall makes clearing it a 'fabulous' effort
Winters in Cleveland can be a dreary time, but now we can hopefully at least look forward to another visit….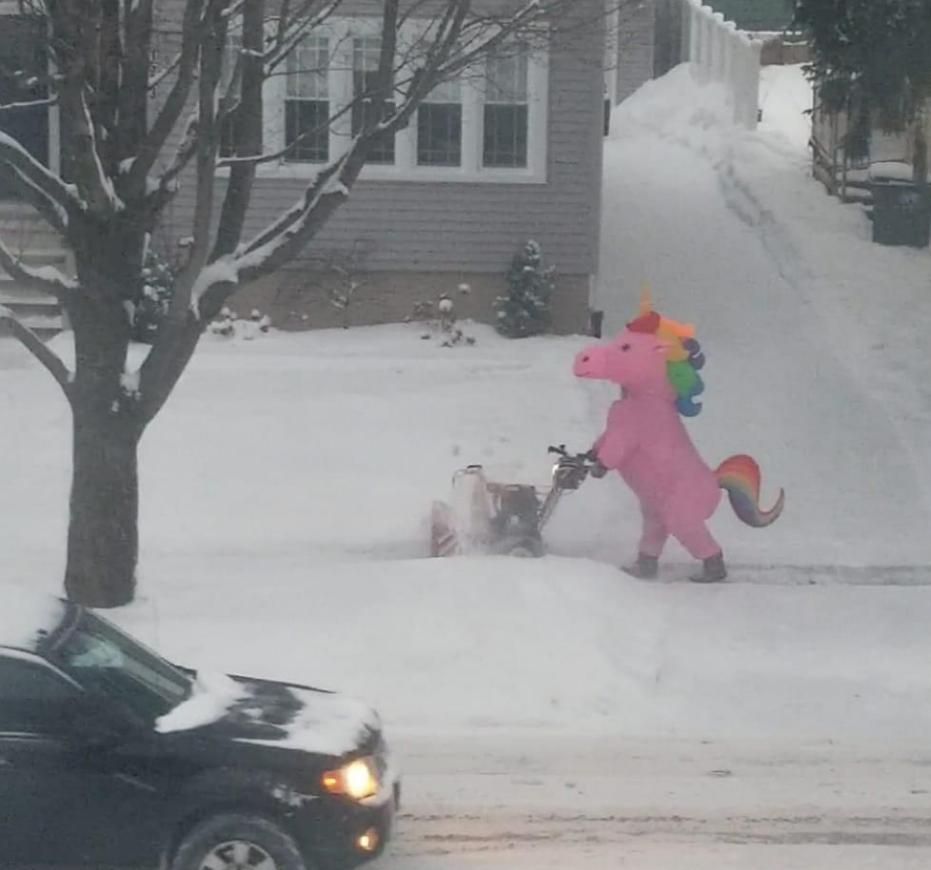 LAKEWOOD, Oh. – As an Arctic air mass moved across the Midwest and into the Northeastern U.S. this past weekend, drawing in precipitation that led to several inches of snow falling with upwards of a foot or more in some areas and temperatures hovering in the teens to mid twenties, residents in this suburban Cleveland city were greeted with the sight of one person apparently untroubled by the weather.
The Plain Dealer/cleveland.com reported that a magical being appeared on Lakewood's Wagar Avenue this weekend, snow blowing the sidewalk after Northeast Ohio got hit with inches of snow on Sunday.
A person dressed in an inflatable unicorn costume grabbed neighbors' attention, working their way down Wagar Avenue, snow blowing the sidewalk for the entire street.
Local Lakewood resident, Bethany Staley took a couple of photos and a video and posted them to the Lakewood Community Facebook group, with the caption "Such an awesome community!!! The Wagar Ave. Unicorn was back this year and just made my night!!! My family and I loved watching him plow on by!!! Thank you, neighbor."
The pictures were then shared on Twitter Sunday by SuzyLeeInCLE aka @WeThePeopleCLE which was then taken viral by appreciative users since its initial posting.
Someone in Lakewood dons a unicorn costume while snow blowing and this is the kind of community I want. pic.twitter.com/yYlfH42jAG

— SuzyLeeInCLE (@WeThePeopleCLE) January 23, 2022
John Corlett replied to the tweet with a photo taken of the unicorn on Christmas Day in 2020.
On Wagar Avenue in Lakewood, here he is on Christmas 2020 pic.twitter.com/lb3cOykMEv

— John Corlett (@CommunitySolsED) January 24, 2022
"I was actually kind of sad when it didn't snow this year on Christmas. I thought we might see him again," Corlett said. "I remember that he even snow-blowed the driveway of someone who lived across the street."
The Plain Dealer/cleveland.com noted; "Winters in Cleveland can be a dreary time, but now we can hopefully at least look forward to another visit from the mystical Lakewood snow-blowing unicorn, the next time it snows."