Kansas Governor Kelly vetoes anti-Trans youth sports bill
Kelly labeled the legislation "a devastating message" to families in Kansas.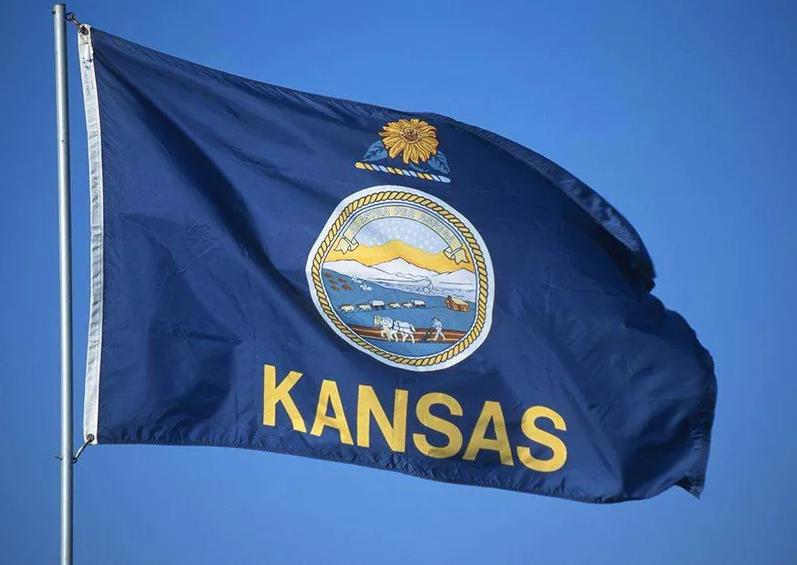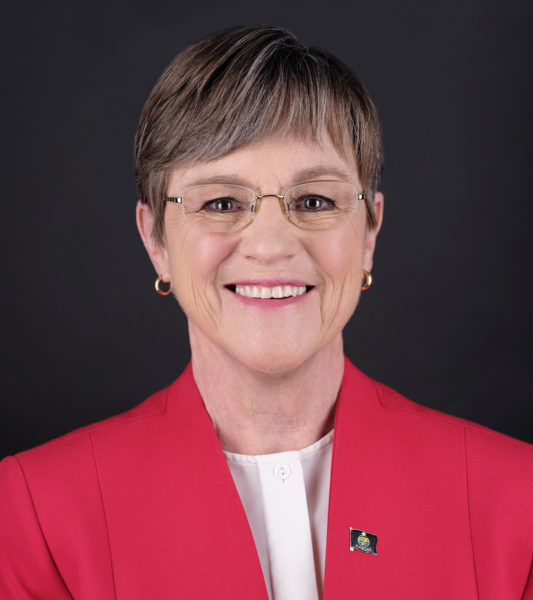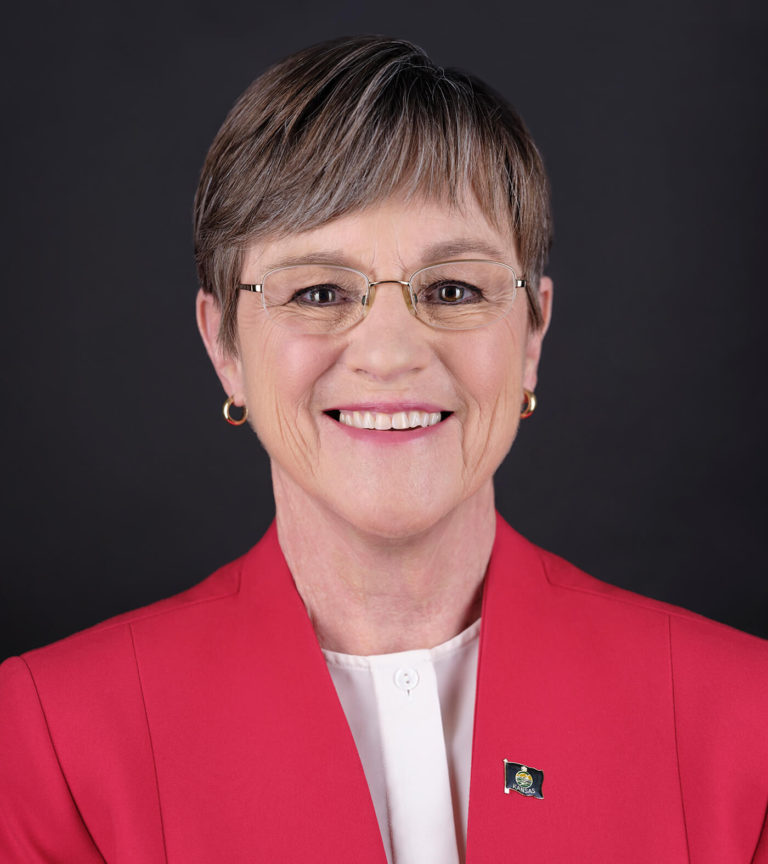 TOPEKA, KS. – Democratic Governor Laura Kelly vetoed a bill Thursday that would have banned participation of Trans youth athletes in high school and college in girls' and women's sports. Kelly labeled the legislation, Kansas Senate Bill 55, "a devastating message" to families in Kansas.
The Topeka-Capital Journal reported that Kelly raised concerns over the impact such legislation would have on the state's economy but also argued in her veto message that Senate Bill 55 would have an impact on the mental health of transgender youth and was counter to Kansas' status as "an inclusive state."
"This legislation sends a devastating message that Kansas is not welcoming to all children and their families, including those who are transgender — who are already at a higher risk of bullying, discrimination, and suicide," Kelly wrote.
In a statement released by the ACLU of Kansas, which supported Kelly's veto of SB55, Nadine Johnson, ACLU Kansas Executive Director wrote:
"As we have said from the moment legislators introduced this mean-spirited and anti-business bill, it would have cost the state dearly in litigation, repelled potentially lucrative business dealings, and most important, bullied and harmed innocent Kansas children.
In the most multi-cultural, multi-ethnic, multi-racial Kansas ever, our state should be focused on ways to boost participation in sports and other extracurricular activities for all youth, rather than squandering much of the legislative session targeting trans youngsters around the state."
Rep. Stephanie Byers, D-Wichita, the first transgender legislator elected in Kansas history, told The Topeka-Capital Journal that Kelly's decision shows trans youths have a high-profile advocate in their corner. She hoped Republican colleagues — some of whom privately told her they opposed the bill, despite later voting "yes" — would follow suit.
"Not everyone in Kansas is a blockade to being your authentic self," Byers said. "Many of us are opening the door and doing what we can to make sure you are affirmed in every way."
Trans teacher's discrimination lawsuit settled with P.G. County
"This settlement vindicates my pleas for help and sensitivity training on LGBTQ+ issues for students and staff"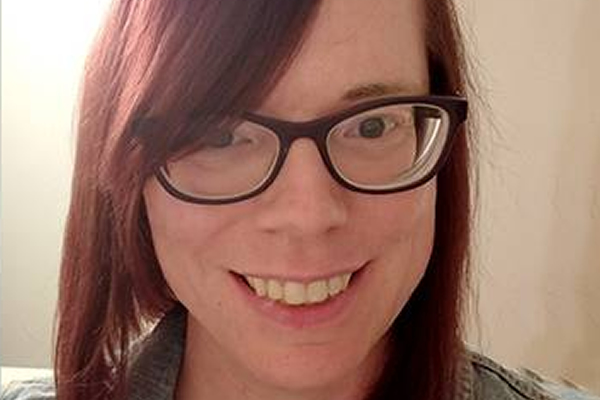 GREENBELT, Md. – The Prince George's County, Md., Board of Education and transgender former teacher Jennifer Eller have reached a settlement agreement regarding a 2018 discrimination lawsuit that Eller filed against the P.G. school system, according to a statement released by Eller's attorneys.
Eller's lawsuit, filed in U.S. District Court for the District of Maryland, charged that Eller suffered years of abuse, harassment, and discrimination at the hands of students, fellow teachers, staff, and school administrators while working as an English teacher in P.G. County's public schools because of her status as a transgender woman.
The statement released by the LGBTQ litigation group Lambda Legal and the law firm Arnold & Porter, which provided pro bono legal representation for Eller, calls the settlement a victory for her.
"The settlement agreement includes monetary compensation and incorporates policy and training changes to protect transgender students and staff within Prince George's County Public Schools," the statement says.
"I'm relieved to see this case finally come to a resolution and satisfied to see that our case led to the adoption of these policy changes and training protocols to improve the school environment for everyone, including LGBTQ+ students and teachers" Eller said in the statement. "This settlement vindicates my pleas for help and sensitivity training on LGBTQ+ issues for students and staff," she said.
The statement does not provide specific details of the terms of the settlement and does not disclose the amount of monetary compensation provided by the P.G. County Schools to Eller.
The lawsuit, as originally filed, called for the court to grant Eller "declaratory injunctive relief" to legally confirm she was forced to resign due to adverse conditions imposed on her by school officials. It also called for the court to require the school system to provide her back pay, lost benefits, and a possible reinstatement as a teacher.
Lambda Legal spokesperson Samy Nemir told the Blade Eller's attorneys were not at liberty to disclose the amount of the monetary compensation due to a confidentiality agreement that was part of the settlement.
Washington D.C.'s WTOP News reported that a spokesperson for the P.G. County Public Schools said the school system was committed to "promoting and maintaining learning and working environments that are safe, positive and affirming for all students and staff regardless of sexual orientation, gender identity or expression."
According to WTOP, the spokesperson said the lawsuit was "resolved to the mutual satisfaction of both parties."
In court filings in response to the lawsuit, P.G. school officials denied Eller's allegations of discrimination and harassment. In January of this year attorneys for the P.G. schools filed a motion asking the judge to dismiss the case on grounds that the lawsuit failed to provide sufficient evidence that Eller was subjected to discrimination and harassment that forced her to resign due to a hostile work environment.
But in a development that likely prompted P.G. school officials to settle the case, U.S. District Court Judge Theodore D. Chuang denied the motion to dismiss the case and ruled that Eller's attorneys had introduced sufficient evidence to bring the case to trial.
"The court found that the alleged facts and the information as discovered throughout the case in the discovery process is sufficient to allow a jury to find whether Jennifer Eller was subjected to a hostile work environment and constructive discharge and retaliation unlawfully by the defendants," Lambda Legal attorney Omar Gonzales-Pagan told the Blade at the time of the ruling in January.
"The settlement reached today is a meaningful result for our client, whose primary goal in bringing this suit was to ensure that no other individuals in the Prince George's County Public Schools system endured the same treatment that she did," said Arnold & Porter attorney Lori Leskin. "Our hope is that the policies and training protocols that have been and will be implemented will help foster a more inclusive and accepting environment for all LGBTQ+ individuals in the school system," Leskin said.
Texas Drag Bingo Night sees armed protestors engage one another
"It's no different than someone dressed up like a superhero at a comic convention or someone who puts on a Halloween costume"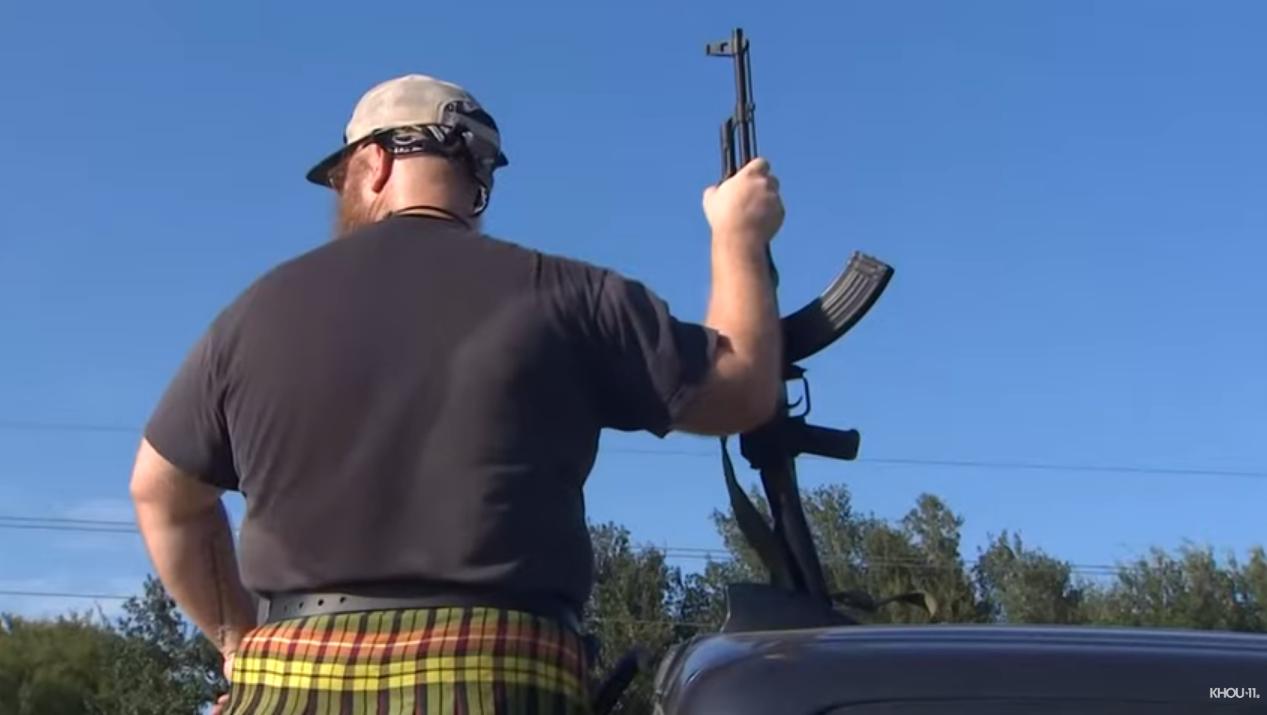 KATY, Tx. – The First Christian Church on Morton Ranch Road located in the suburban Houston, Texas metropolitan area was sponsoring an event to raise money for a clothing drive for Trans youth this past Saturday evening.
Billed as a Drag Bingo Night the event was advertised on social media platforms which drew the attention of anti-LGBTQ activists and extremists.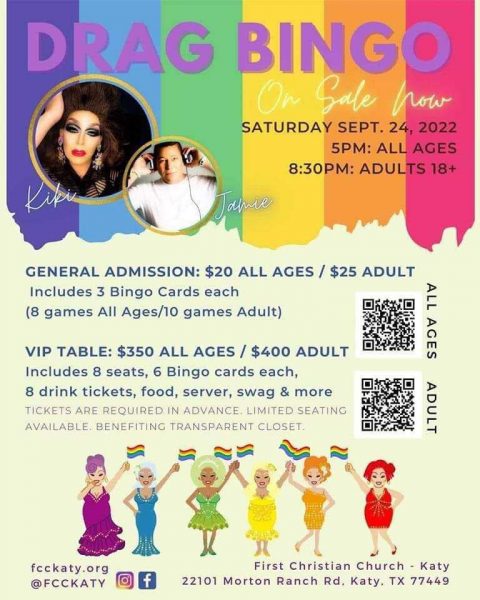 KPRC-TV Click2Houston reported that the opposing groups of anti-LGBTQ+ and groups in support of the LGBTQ+ community verbally confronted each other in heated arguments that were separated by Katy Police and the Harris County Sheriff's office.
Local CBS affiliate KHOU 11 reported that the heavily armed law enforcement officers formed a line in the median in an effort to keep the two sides separate. As the crowds grew bigger and bigger, more officers arrived.
Cesar Franco, who was with an anti-LGBTQ+ protest group who said "sexualizing and child-grooming kids by exposing them to drag culture is an abomination!" Founder of Urban Conservatives of America, Jonathan McCullough said: "We are out here to push back on things that society knows is wrong. They are having an event, welcoming children to drag queen bingo hour. This is unacceptable."
There was pushback KHOU CBS 11 noting that across the street, counter-protesters had a different message.
"That is nonsense, because drag in itself is just a costume," said one person supporting the event. "It's no different than someone dressed up like a superhero at a comic convention or someone who puts on a Halloween costume."
Problematically for law enforcement was that both sides had heavily armed people not wanting to back down. Each side spent much of the afternoon yelling at each other with megaphones.
Despite the chaos, a pastor told KHOU 11 the event was a sold-out success.
"We know that not everyone will agree with us, so we create a place for people to feel welcomed and understand there will always be people who don't agree with us," the pastor said.
Under the blazing sun outside, the scene at First Christian Church in Katy felt chaotic– and angry. More than 100 people traded insults for hours with counter-protesters. Some on both sides hid their faces. Some on both sides displayed big guns. https://t.co/7Ho3djT9id

— Houston Chronicle (@HoustonChron) September 26, 2022
Dueling rallies held outside Katy church outside drag queen bingo fundraiser event:
Panhandle Florida teacher wants 117 books removed as obscene
ALA says 1,600 books in more than 700 libraries and library systems across the nation involving race, gender and the LGBTQ community targeted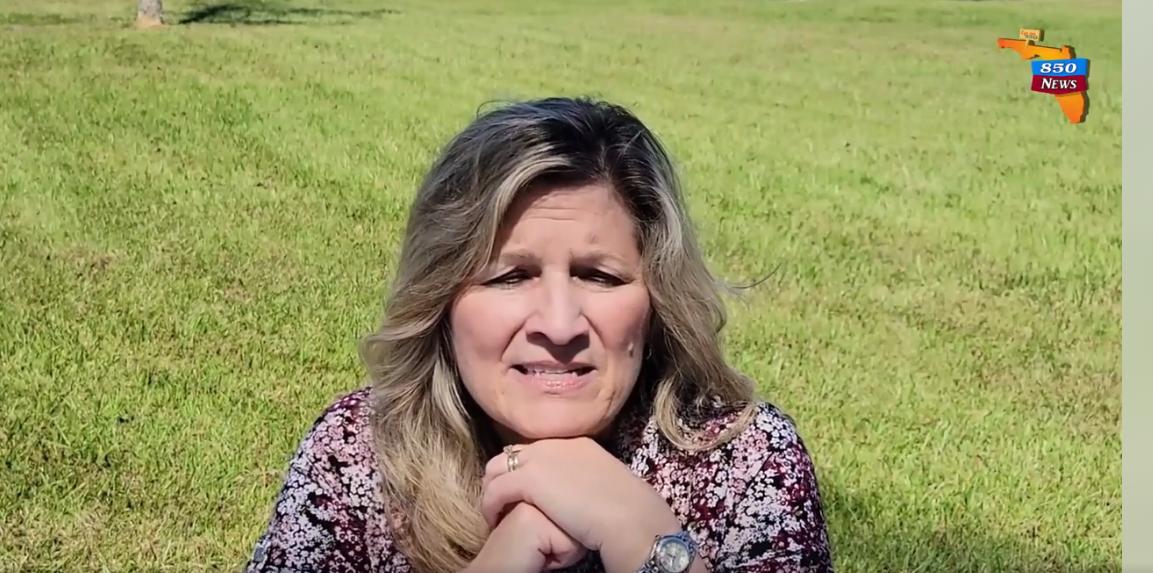 PENSACOLA – An English teacher in Escambia Public Schools is challenging 117 books available to high school and middle school students labeling them as obscene.
Vicki Baggett recently sat for an interview with The Panhandle Citizen/Studio 850, a local news content provider, to express her point of view on the books she labeled obscene including titles that had LGBTQ+ affirming themes.
The District has been center to controversy over book bans and teaching materials being deemed inappropriate on not only LGBTQ+ themes but race related as well. A career special education teacher resigned this past month just as classes were scheduled to start after a Escambia County Public School District staffer removed posters and pictures of historically significant Black Americans from his classroom.
Michael James, 61, who has taught special ed classes for the past fifteen years told Pensacola News Journal reporter Colin Warren-Hicks in an interview that he had emailed a letter to Florida Republican Gov. Ron DeSantis and Escambia County Superintendent Tim Smith in which he wrote that a district employee removed the pictures citing the images as being "age inappropriate."
Images that were removed from the bulletin board at O.J. Semmes Elementary School included depictions of Martin Luther King Jr., Harriett Tubman, Colin Powell and George Washington Carver, James said.
Florida Politics reported that the controversy comes as the first Florida schools, including Escambia County schools, begin their first academic year under legislation signed by DeSantis that targets "critical race theory."
Among other rules, the law prohibit lessons teaching students that they are inherently racist, sexist or oppressive because of their race, color, sex or national origin. It would also ban instruction that they are personally responsible and should feel guilty for the past actions of members of their race, color, sex or national origin.
A new report released by the American Library Association (ALA), covering its annual assessment of books being challenged or banned in the United States showed a dramatic increase in just a three month period of time in 2021 versus all of the previous year.
According to the ALA, nearly 1,600 books in more than 700 libraries and library systems across the nation involving race, gender and the LGBTQ community, were targeted by conservative groups in many cases led by anti-LGBTQ+ groups like the Florida-based 'Moms for Liberty.'
ALA's Office for Intellectual Freedom tracked 729 challenges to library, school, and university materials and services in 2021, resulting in more than 1,597 individual book challenges or removals.
WATCH:
Escambia Public Schools District published a listing of the titles she challenged:
Title
Author
Level
(ES, MS, HS)
School form submitted and date
*All Boys Aren't Blue
George M. Johnson
HS
8/1/22
*Bluest Eye
Tony Morrison
MS, HS
8/1/22
*Perks of Being a Wallflower
Stephen Chbosky
HS
Northview High 6/2/22
A Court of Frost and Starlight
Sarah J. Maas
HS
9/2/22
A Court of Mist and Fury
Sarah J. Maas
HS
9/2/22
A Court of Wings and Ruin
Sarah J. Maas
HS
9/2/22
Ace of Spades
Abike-lyimide
MS, HS
9/2/22
All the Things We Do in the Dark
Saundra Mitchell
HS
9/2/22
Almost Perfect
Brian Katcher
MS, HS
9/2/22
And Tango Makes Three
Justin Richardson
ES
9/2/22
Angus, Thongs and Full-Frontal Snogging
Georgia Nicolson
HS
9/2/22
Art of Racing in the Rain
Garth Stein
HS
9/2/22
Autobiography
Christina Lauren
HS
9/2/22
Being Jazz: My Life as a Transgender
Jazz Jennings
HS
9/2/22
Beloved
Toni Morrison
HS
9/2/22
Better Nate than Never
Tim Federle
ES
9/2/22
Beyond Magenta
Susan Kuklin
MS, HS
9/2/22
Black Girl Unlimited: The Remarkable Story of a Teenage Wizard
Echo Brown
MS, HS
9/2/22
Boy2Girl
Terence Blacker
HS
9/2/22
Breathless
Jennifer Niven
HS
9/2/22
Bumped
Megan McCafferty
HS
9/2/22
City of Thieves
David Benihoff
HS
9/2/22
Crank
Ellen Hoover
HS
9/2/22
Darius the Great Deserves Better
Adib Khorram
HS
9/2/22
Dead Until Dark
Charlaine Harris
HS
9/2/22
Deogratias: A Tale of Rwanda
J.P. Stassen
HS
9/2/22
Dime
E R Frank
HS
9/2/22
Doing It
Hannah Witton
HS
9/2/22
Drama
Raina Telgeimeier
ES, MS
9/2/22
Draw Me a Star
Eric Carle
ES
9/2/22
Empire of Storms
Sarah Mass
HS
9/2/22
Extremely Loud and Incredibly Close
Jonathan Sagran Foer
HS
9/2/22
Fade
Lisa McMann
HS
9/2/22
Forever
Judy Blume
HS
9/2/22
George
Alex Gino
ES, MS, HS
9/2/22
GLBTQ
Kelly Huegel
HS
9/2/22
Go Ask Alice
Anonymous
HS
9/2/22
Graceling
Kristin Cashore
ES, MS
9/2/22
Ground Zero
Alan Gratz
ES, MS, HS
9/2/22
Hear These Voices: Youth at the Edge of the Millennium
Anthony Allison
HS
9/2/22
Heroine
Mindy McGinnis
HS
9/2/22
Identical
Ellen Hopkins
HS
9/2/22
Infandous
Elana K. Arnold
HS
9/2/22
Jesus Land: A Memoir
Julia Scheeres
HS
9/2/22
Killing Mr. Griffin
Lois Duncan
MS
9/2/22
L8r G8r
Lauren Myracle
HS
9/2/22
Lessons from a Dead Girl
Jo Knowles
HS
9/2/22
Lexicon
Max Berry
HS
9/2/22
Little and Lion
Brandy Colbert
HS
9/2/22
Looking for Alaska
John Green
MS, HS
9/2/22
Lucky
Alice Sebold
HS
9/2/22
Lush
Natasha Friend
MS, HS
9/2/22
Me and Earl and the Dying Girl
Jesse Andrews
HS
9/2/22
Melissa (George)
Alex Gino
MS
9/2/22
Milk and Honey
Rupi Kaur
HS
9/2/22
Monday's Not Coming
Tiffany Jackson
MS, HS
9/2/22
More Happy Than Not
Adam Silvera
MS, HS
9/2/22
My Friend Dahmer: A Graphic Novel
Derf
HS
9/2/22
New Kid
Jerry Craft
ES, MS, HS
9/2/22
Nineteen Minutes
Jodi Picoult
MS, HS
9/2/22
Out of Darkness
Ashley Perez
HS
9/2/22
Push
Sapphire
HS
9/2/22
Queer, There and Everywhere: 23 People Who Changed the World
Sarah Prager
HS
9/2/22
Race and Policing in Modern America
Duchess Harris
MS
9/2/22
Rainbow Boys
Alex Sanchez
HS
9/2/22
Ready or Not (All-American Girl Series)
Meg Cabot
MS, HS
9/2/22
Red Hood
Elana K. Arnold
HS
9/2/22
Slaughterhouse Five
Kurt Vonnegut
HS
9/2/22
Sloppy Firsts
Megan McCafferty
HS
9/2/22
Sorted: Growing Up, Coming Out, and Finding My Place
Jackson Bird
HS
9/2/22
Speak
Laurie Halse Anderson
HS
9/2/22
Stamped from the Beginning: The Definitive History of Racist Ideas in America
Ibram X Kendi
HS
9/2/22
The 1619 Project
MS
9/2/22
The Absolutely True Diary of a Part-Time Indian
Sherman Alexie
MS, HS
9/2/22
The Black Flamingo
Dean Atta
HS
9/2/22
The Breakaways
Cathy Johnson
MS
9/2/22
The God of Small Things
Arundhati Roy
MS
9/2/22
The Handmaid's Tale
Margaret Atwood
HS
9/2/22
The Hate U Give
Angie Thomas
MS
9/2/22
The House of Spirits
Isabel Allende
HS
9/2/22
The Kingdom of Little Wounds
Susan Cokal
HS
9/2/22
The Kite Runner
Khaled Hosseini
MS, HS
9/2/22
The Music of What Happens
Bill Konigsberg
HS
9/2/22
The Nowhere Girls
Amy Reed
HS
9/2/22
The Poet X
Elizabeth Avevedo
MS, HS
9/2/22
The Prince and the Dressmaker
Jen Wang
HS
9/2/22
The Truth About Alice
Jennifer Mathieu
HS
9/2/22
Thirteen Reasons Why
Jay Asher
MS
9/2/22
This One Summer
Mariko Tamaki
HS
9/2/22
This One Summer
Mariko Tamaki
HS
9/2/22
Tricks
Ellen Hopkins
HS
9/2/22
Two Boys Kissing
David Levithan
HS
9/2/22
Uncomfortable Conversations with a Black Boy
Emmanuel Acho
HS
9/2/22
Unravel
Tahereh Mafi
MS, HS
9/2/22
Water for Elephants
Sara Gruen
MS, HS
9/2/22
We are the Ants
Shaun David Hutchinson
HS
9/2/22
What Girls Are Made Of
HS
9/2/22
When Aidan Became a Brother
Kyle Lukoff
ES
9/2/22
When Wilma Rudolph Played Basketball
Mark Weakland
ES
9/2/22
57 Bus
Dashka Slater
MS, HS
9/16/22
Bear Town: Book 1
Fredrick Backman
HS
9/16/22
Eleanor and Park
Rainbow Rowell
MS, HS
9/16/22
From Blood and Ash
Jennifer L. Armentrout
HS
9/16/22
The Freedom Writers Diary
Erin Gruwell
MS, HS
9/16/22
Girl in Pieces
Kathleen Glasgow
HS
9/16/22
Grit
Gillian French
HS
9/16/22
Guyaholic
Carolyn Mackler
HS
9/16/22
The Haters
Jesse Andrews
HS
9/16/22
Leah on the Offbeat
Becky Albertalli
MS, HS
9/16/22
Ramona Blue
Julie Murphy
HS
9/16/22
Scars
Cheryl Rainfield
HS
9/16/22
Simon vs The Homo Sapiens Agenda
Becky Albertalli
MS, HS
9/16/22
Smoke
Ellen Hopkins
HS
9/16/22
Stella Brings the Family
Miriam B. Schiffer
ES
9/16/22
The Upside of Unrequited
Becky Albertalli
MS, HS
9/16/22
Where I End and You Begin
Preston Norton
HS
9/16/22