West Virginia Governor Jim Justice signs anti-Trans youth sports bill
Justice told the Associated Press earlier this week that he would "proudly" sign the bill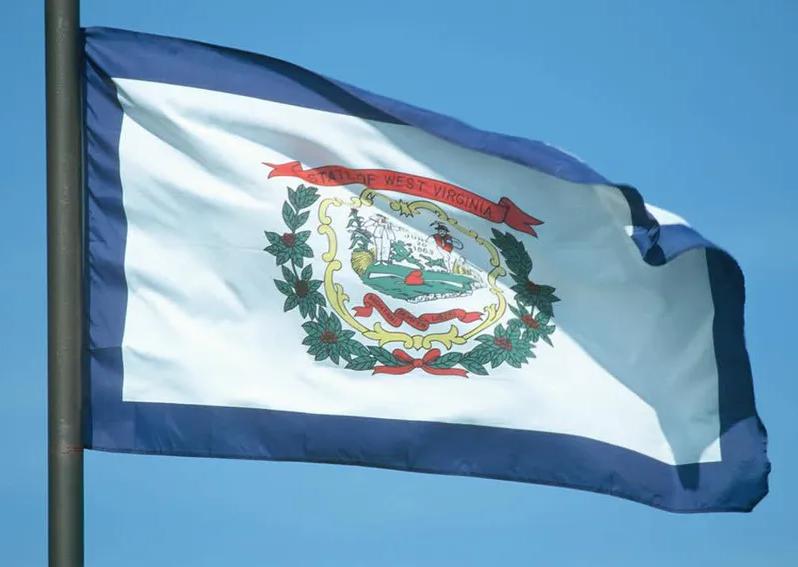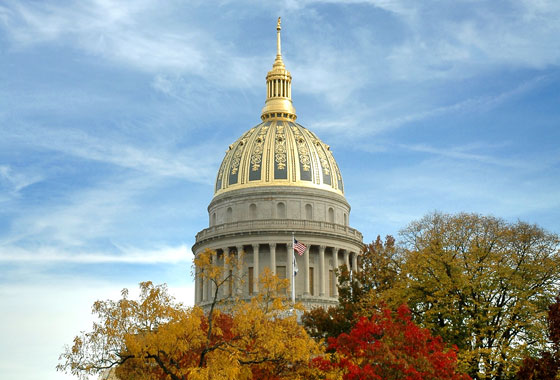 CHARLESTON, WVA. – West Virginia's Republican governor Jim Justice on Wednesday signed HB 3293, a bill that bans transgender youth athletes from competing in women sports in the state's middle, high schools and colleges.
West Virginia is one of 30 states that has introduced a slate of discriminatory, anti-LGBTQ legislation this session, part of a fast and furious effort led by national anti-LGBTQ groups aiming to stymie LGBTQ progress made on the national level and in many states.
The bill had cleared the West Virginia House of Delegates last month in a 78-20 vote before passing the Senate in a 18-15 vote on April 8 after provisions to cover colleges were added.
Justice told the Associated Press earlier this week that he would "proudly" sign the bill despite warnings from some lawmakers that the NCAA could retaliate and decide not to hold college tournaments in the state.
"It concerns me that we may miss out on a really important sporting event or something like that that could come to West Virginia," Justice said. "However, I think the benefits of it way outweigh the bad part of it."
"We regret the governor has signed this cruel and unlawful bill after refusing to meet with young transgender West Virginians and their family members," the American Civil Liberties Union's West Virginia chapter said. It added in its statement: "ACLU-WV stands ready to intervene whenever and wherever this harmful law is enforced."
Andrew Schneider, executive director of Fairness West Virginia, an LGBTQ advocacy group, said Wednesday that "transgender children are worthy of love and support. They deserve the chance to learn and grow in the classroom and on the field."
The legislation is part of an effort driven by the Alliance Defending Freedom, (ADF), a group that the Southern Poverty Law Center has designated an anti-LGBTQ+ hate group. The first anti-trans sports bill was in Montana, HB 112, and was pushed by and worked on by the ADF.
The president of the Human Rights Campaign, Alphonso David in a media statement labeled the actions of West Virginia lawmakers and the Governor as "cruel " adding that the Governor is not only "hurting the health and safety of transgender children, but also West Virginians who will suffer the consequences of this law — including economic harm, expensive taxpayer-funded legal battles, and a tarnished reputation."
The American Civil Liberties Union vowed to challenge the new law in court. "We will see West Virginia in court," the group tweeted.
BREAKING: West Virginia Governor Jim Justice has signed a bill banning trans students from school sports into law.

We will see West Virginia in court.

— ACLU (@ACLU) April 28, 2021
Libs Of TikTok post instigates another round of bomb threats
An all too familiar occurrence an elementary school evacuated for bomb threats after being targeted by Libs of TikTok for a pride flag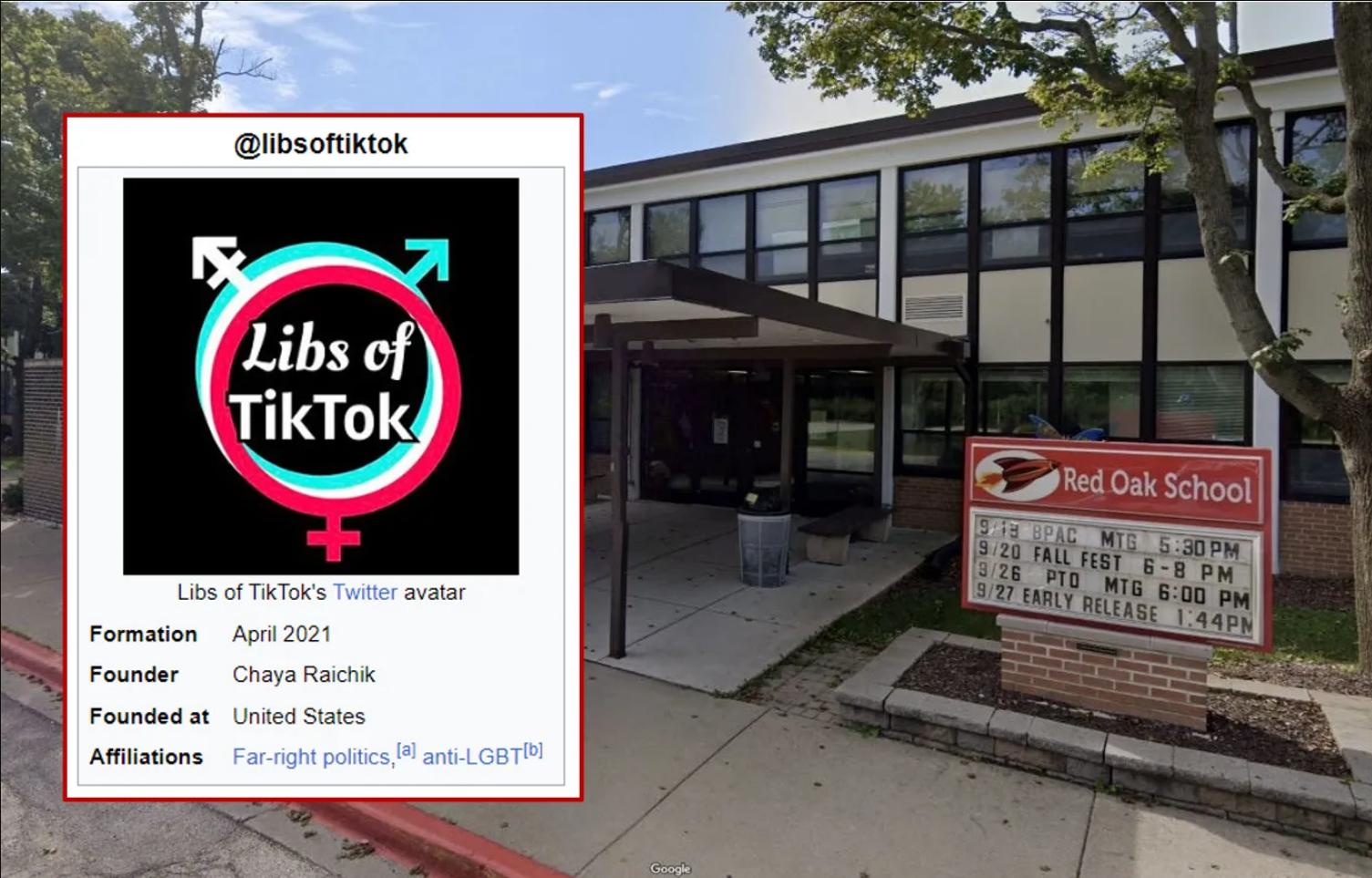 By Erin Reed | WASHINGTON – A Highland Park, Illinois, elementary school evacuated its premises and relocated its young students for two consecutive days following bomb threats. This alarming incident came on the heels of the controversial anti-LGBTQ+ account, Libs of TikTok, overseen by Chaya Raichik, showcasing an image of a classroom in the school adorned with a pride flag.
Notably, extremism researchers have previously associated the Libs of TikTok account with real-world violent threats potentially incited by posts to the account. As more schools and businesses face hostility simply for displaying a Pride flag, LGBTQ+ advocates and allies are left questioning why online social media platforms continue to tolerate such virulent hate content.
The Libs of TikTok account is run by Chaya Raichik, who maintained anonymity until December of 2022. In an interview with Tucker Carlson, which she deemed a "face reveal," she revealed that Governor DeSantis offered her to stay in the Governor's Mansion guesthouse in order to "provide her safety." Her account has regularly posted the names of hospitals, schools, and businesses that have LGBTQ+ inclusive initiatives, pride flags, or show support for LGBTQ+ students in any other number of ways.
Such a post was made on September 15 by the account of the interior of a classroom at a Highland Park elementary school which featured a pride flag and general rainbow theme. Her post asked, "Why would an elementary school have a massive progress pride flag hanging above students heads all day?" to which her respondents replied by calling the teacher a groomer and pedophile.
Here is a picture of the post, seen by 584,000 people on Twitter:
Within days, the school began to receive bomb threats, closing it down. Elementary students were evacuated to a nearby location. A message posted to the Highland Park, Illinois Facebook page noted that multiple schools delayed the start of their school days and that further updates would be provided to students. Notably, Highland Park is also the location of a recent mass shooting in 2022.
Five days after Libs of TikTok targeted an Illinois elementary school, students are being pulled out of class so police can investigate a bomb threat pic.twitter.com/zmZEtEFrDX

— Ari Drennen (@AriDrennen) September 21, 2023
Message posted to Highland Park Facebook Page, as retrieved by @aridrennen
Raichik has a long history of targeting a location and that location then being the recipient of violent threats. Shortly after her tweets against Boston Children's Hospital, the hospital began receiving a series of bomb threats, partially shutting it down at times.
In Kiel, Wisconsin, after the account posted tweets targeting a school district there, multiple replies called for violence against the district. The district was then paralyzed for over a month by bomb threats. Similar examples could be seen in Pittsburgh Children's Hospital, Doernbecher Children's Hospital, Phoenix Children's Hospital, and more.
All in all, the account has been linked to potentially inciting 66 separate threat events, most of which occurred within 5 days of her tweets as of December of 2022.
Anti-LGBTQ+ violent threats have become increasingly frequent in recent months. In California, a shop owner was killed for flying a Pride flag – the account followed and interacted with several anti-LGBTQ+ influencer accounts online.
In Texas, a church that hosted a drag event was firebombed after an anti-LGBTQ+ youtuber visited. In a report released in June, GLAAD had identified 350 anti-LGBTQ+ hate and extremism events across the United States.
Many organizations have called for social media platforms to do better at curtailing hate content. GLAAD's Social Media Safety Index this year, for instance, reported that all give major platforms were failing at restricting anti-LGBTQ+ hate content, with Twitter scoring the worst. The platform notably dropped protections for transgender people from its harassment policy earlier this year.
Without significant reforms, accounts such as Libs of TikTok are poised to persist in disseminating hate content, ultimately translating to tangible harassment and violence. In just the past week, this account has set its sights on several more schools and libraries for their support of transgender youth, pride displays, and other LGBTQ+-positive measures.
Ironically, these institutions will likely find themselves ramping up security measures to safeguard their students from accounts that purport to act "to protect kids" from LGBTQ+ people.
****************************************************************************
Erin Reed is a transgender woman (she/her pronouns) and researcher who tracks anti-LGBTQ+ legislation around the world and helps people become better advocates for their queer family, friends, colleagues, and community. Reed also is a social media consultant and public speaker.
Follow her on Twitter (Link)
Website here: https://www.erininthemorning.com/
******************************************************************************************
The preceding article was first published at Erin In The Morning and is republished with permission.