Kansas state lawmaker arrested in homophobic attack on student
Keep denying God, keep denying God, see how it's going to turn out," he told the student.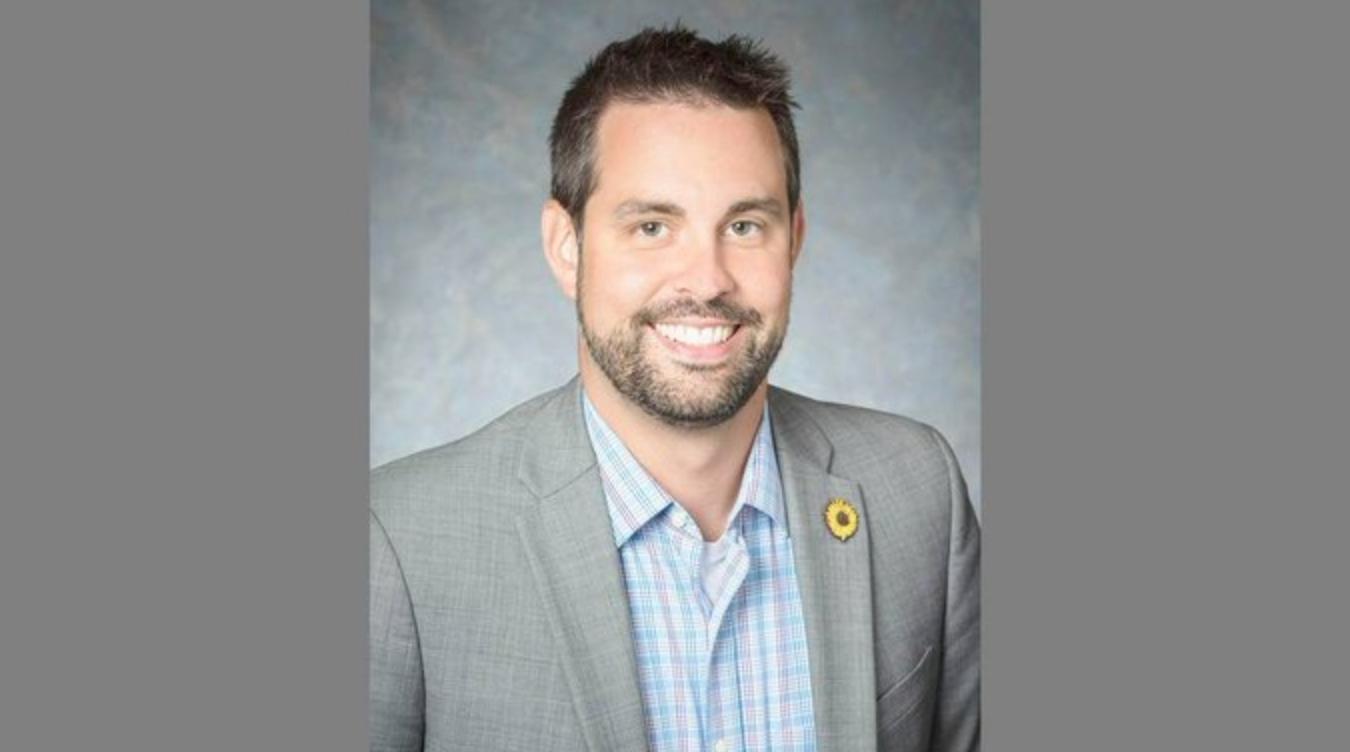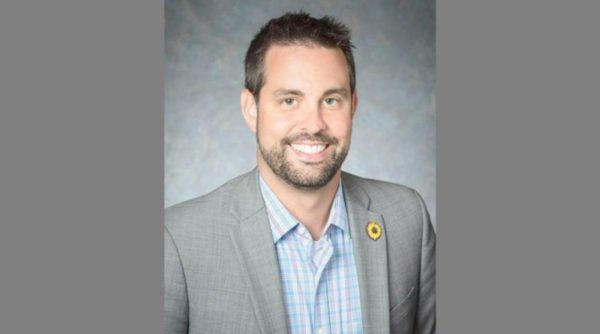 WELLSVILLE, KS. – A Republican state lawmaker was arrested Thursday after a physical altercation with a male high school student. Kansas House Rep. Mark Samsel, (R- House District 5/Wellsville) was substitute teaching at the Wellsville High School this past Wednesday when, according to student videos, he became confrontational and made homophobic remarks to a student.
According to the Kansas City Star, high school students began recording videos of the lawmaker talking about suicide, sex, masturbation, God and the Bible.
In one video shared with The Star, Samsel tells students about "a sophomore who's tried killing himself three times," adding that it was because "he has two parents and they're both females."
"He's a foster kid. His alternatives in life were having no parents or foster care parents who are gay," Samsel said.
The student videos additionally showed the lawmaker verbally targeting one student and encouraging other students to bully him.
The Star also reported: At one point, Samsel tells the student, "You're about ready to anger me and get the wrath of God. Do you believe me when I tell you that God has been speaking to me?" He then pushes him, and the student runs to the other side of the classroom.
"You should run and scream."
In another video, he tells students, "Class, you have permission to kick him in the balls."
Parents told The Star that Samsel "put hands on the student" and allegedly kneed him in the crotch. In a video apparently taken immediately after the incident, the student is shown on the ground. Samsel is standing over him and says, "did it hurt?"
He then asks him why he is about to start crying, pats him on the shoulder and apologizes, and then says he can "go to the nurse, she can check it for you."
Samsel addresses another student and says, "do you want to check his nuts for him, please?"
In another video, Samsel is shown telling the student about "distractions from the devil," and then grabs him from behind and lifts him off his feet.
In a different clip, he tells the student to go to the office.
"You were not following — not my rules — God's rules right now," he tells the student. "You better take a Bible."
"Keep denying God, keep denying God, see how it's going to turn out," he told the student.
The school district acknowledged the incident in a letter sent out to parents with students attending the school. "At this time, we are prevented from commenting further on this situation. This is not due to a lack of transparency but due to privacy laws that prevent us from doing so," Wellsville Superintendent Ryan Bradbury said.
Parents are angry and telling media outlets that they feel that their children were put in danger by Samsel.
The Wichita NBC affiliate KSN reported that Kansas House Republican Leadership issued a statement on the arrest;
"We learned today that Rep. Mark Samsel was involved in an incident and law enforcement wascontacted. We are not yet aware of the details, but are in process of gathering as much information as we can."
It was signed by House Speaker Ron Ryckman, (R- Olathe) House GOP Majority Leader Dan Hawkins, (R- Wichita) and the Speaker Pro Tem Blaine Finch, (R- Ottawa).
A spokesperson for the Franklin County Sheriff's Office said that the lawmaker was arrested Thursday after an investigation and was released on bond.
Kansas Rep. Mark Samsel charged with battery after physical altercation with student https://t.co/EVY4cXgeQj

— The Kansas City Star (@KCStar) April 30, 2021
State Department to issue passports with 'X' gender marker
Special LGBTQ rights envoy celebrates 'significant step'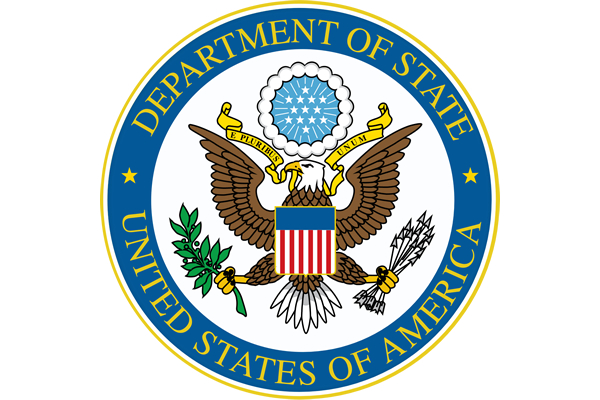 WASHINGTON — The State Department on Wednesday is expected to issue the first U.S. passport with an "X" gender marker.
Jessica Stern, the special U.S. envoy for the promotion of LGBTQ rights abroad, on Tuesday told the Los Angeles Blade and the Associated Press during a conference call the State Department will initially issue a gender-neutral passport to one person.
Stern said the State Department will begin "offering the 'X' gender marker option to routine passport applicants" in early 2022. A State Department official said the delay is necessary because the U.S. Office of Management and Budget needs to approve "the required form updates."
Secretary of State Antony Blinken in June announced the State Department will allow passport applicants to "self-select their gender as 'M' or 'F'"
People who identify as intersex, non-binary or gender non-conforming can choose a gender-neutral gender marker for their passports and Consular Report of Birth Abroad, a document that confirms an American who was born overseas is a U.S. citizen. The new policy that Blinken announced in June no longer requires "medical certification if an applicant's self-selected gender does not match the gender on their other citizenship or identity documents."
"Offering a third gender marker is a significant step towards ensuring that our administrative systems account for the diversity of gender identity, gender expression and sex characteristics," said Stern during the conference call. "Because people do not always fit within a male or a female designation, it doesn't benefit anyone to have inconsistencies between people and systems."
Stern added passports with an "X" gender marker will "reflect the true gender of the passport holder and make people safer, hopefully by reducing the likelihood of dehumanizing harassment and mistreatment that so often happens at border crossings when a person's legal documentation does not correspond with their gender expression."
"When a person obtains identity documents that reflect their true identity, they live with greater dignity and respect," said Stern.
The State Department's announcement comes a day after it publicly acknowledged Intersex Awareness Day, which commemorates the world's first-ever intersex rights protect that took place in Boston in 1996.
Dana Zzyym, an intersex U.S. Navy veteran who identifies as non-binary, in 2015 filed a federal lawsuit against the State Department after it denied their application for a passport with an "X" gender marker. The State Department official with whom the Blade spoke on Tuesday declined to say whether Zzyym is the first person who will receive a gender-neutral passport in the U.S.
"The department does not generally comment on individual passport applications due to privacy considerations," said the official.
Lambda Legal, which represents Zzyym, in a press release said their client on Wednesday received a passport with an "X" gender marker.
"I almost burst into tears when I opened the envelope, pulled out my new passport, and saw the 'X' stamped boldly under 'sex,'" said Zzyym in the press release. "I'm also ecstatic that other intersex and non-binary U.S. citizens will soon be able to apply for passports with the correct gender marker. It took six years, but to have an accurate passport, one that doesn't force me to identify as male or female but recognizes I am neither, is liberating."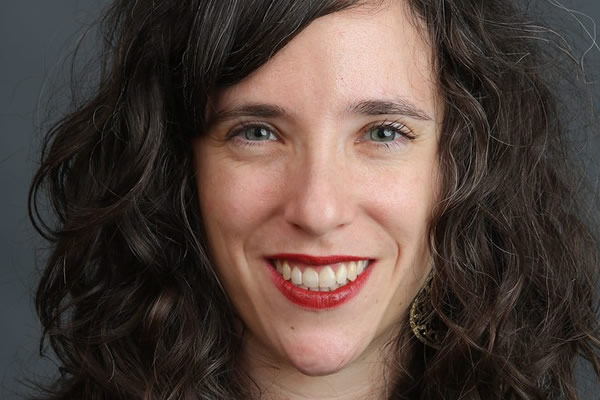 President Biden in February signed a memorandum that committed the U.S. to promoting LGBTQ rights abroad.
The White House in June named Stern, who had previously been the executive director of OutRight Action International, a global LGBTQ advocacy group, to her position. Stern said the issuance of passports with "X" gender markers demonstrates the Biden administration's commitment to LGBTQ rights.
"I am proud that the United States seeks to protect and promote the human rights of LGBTQI+ persons globally and this is an excellent example of leading by example," said Stern.
Canada, Australia, New Zealand and Argentina are among the handful of other countries that issue gender-neutral passports.
The State Department official said their colleagues have "been coordinating with Canada and New Zealand on best practices as we work towards this goal, based on their experiences." They said the State Department has also "coordinated with several LGBTQI+ organizations, both directly and through the White House Domestic Policy Council, throughout this process."
State Department publicly acknowledges Intersex Awareness Day
Special LGBTQ rights envoy moderated activist roundtable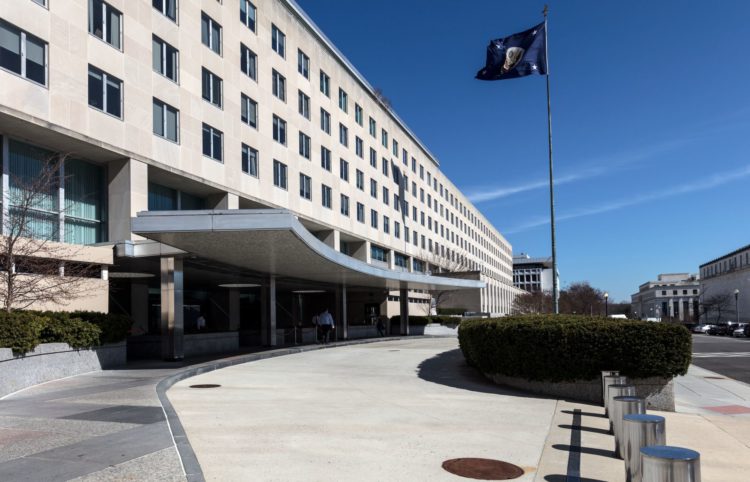 WASHINGTON — The State Department on Tuesday acknowledged the annual Intersex Awareness Day.
"We proudly recognize the voices and human rights of intersex people around the world," said State Department spokesperson Ned Price in a statement. "The Department of State is committed to promoting and protecting the rights, dignity, and equality of all individuals, including intersex persons."
Price in his statement said U.S. foreign policy seeks to "pursue an end to violence and discrimination on the basis of gender, sexual orientation, gender identity or expression, and sex characteristics, while acknowledging the intersections with disability, race, ethnicity, religion, national origin, or other status." Price also acknowledged intersex people "are subject to violence, discrimination, and abuse on the basis of their sex characteristics" and "many intersex persons, including children, experience invasive, unnecessary, and sometimes irreversible medical procedures."
"The department supports the empowerment of movements and organizations advancing the human rights of intersex persons and the inclusion of intersex persons in the development of policies that impact their enjoyment of human rights," he said.
Jessica Stern, the special U.S. envoy for the promotion of LGBTQ rights abroad, on Tuesday moderated a virtual panel with intersex activists from around the world.
Starting now! Go to https://t.co/Am0tYpCep1 to listen in on a rich discussion with Special Envoy for LGBTQI+ Rights Jessica Stern, @glifaa, and intersex activists from around the world. #IntersexAwarenessDay pic.twitter.com/ZMiPyMR8Gy

— Bureau of Democracy, Human Rights, and Labor (@StateDRL) October 26, 2021
Intersex Awareness Day commemorates the world's first-ever intersex protest that took place in Boston on Oct. 26, 1996.
Dana Zzyym, an intersex U.S. Navy veteran who identifies as non-binary, in 2015 filed a federal lawsuit against the State Department after it denied their application for a passport with their sex listed as "X." The State Department in June announced it would begin to issue gender-neutral passports and documents for American citizens who were born overseas.
The U.S. and more than 50 other countries earlier this month signed a statement that urges the U.N. Human Rights Council to protect the rights of intersex people.
Ohio high school cancels play with Gay character after Pastor complains
The School's fall production of "She Kills Monsters" was scheduled to open in less than one month until the play was canceled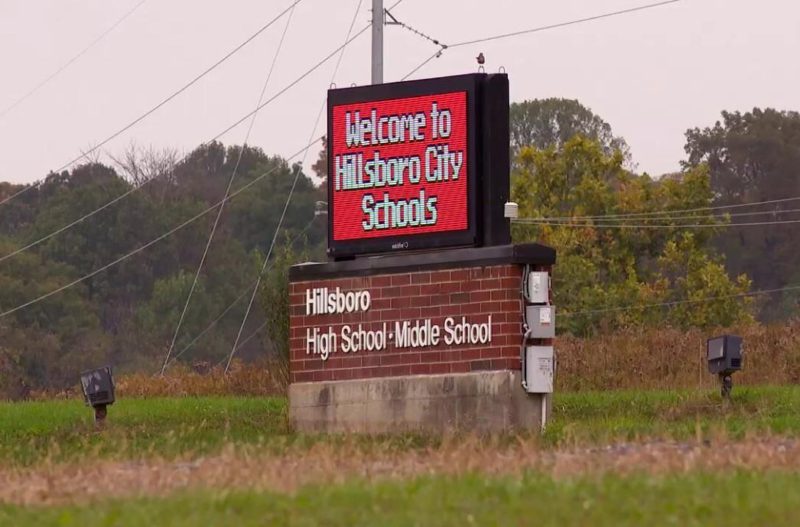 HILLSBORO, Oh. — A Southwest Ohio high school's play was abruptly canceled after Jeff Lyle, a local pastor from Good News Gathering, complained of a gay character.
Hillsboro High School's fall production of "She Kills Monsters" was scheduled to open in less than one month, until students learned the play would be canceled last week, reports Cincinnati's ABC affiliate WCPO.
The story follows a high school senior as she learns about her late sister's life. It is implied throughout the play that her sister is gay, according to the news station.
The play's cancellation comes a week after Lyle, a long-time voice of the anti-LGBTQ+ religious-right in Ohio, and a group of parents confronted the production's directors at a meeting, according to Cincinnati CBS affiliate Local 12. Lyle denies pressuring school officials, but tells WCPO he supports the decision.
"From a Biblical worldview this play is inappropriate for a number of reasons, e.g. sexual innuendo, implied sexual activity between unmarried persons, repeated use of foul language including taking the Lord's name in vain," Lyle said.
Some families say they believe Lyle did influence the school's decision.
"I think that's wrong," Jon Polstra, a father of one of the actors, told WCPO. "All they would have had to do if they objected to something in the play was not go to the play."
In a statement to Local 12, Hillsboro City Schools Superintendent Tim Davis said the play was canceled because it "was not appropriate for our K-12 audience."
The Lexington Herald Leader reports that the school planned to perform a version intended for audiences as young as 11 years old.
Students were "devastated" and "blindsided" by the news, according to WCPO.
"It felt like we had just been told, 'Screw off and your lives don't matter,'" Christopher Cronan, a Hillsboro High student, said. "I am openly bisexual in that school and I have faced a lot of homophobia there, but I never expected them to cancel a play for a fictional character."
Cronan's father, Ryan, also voiced his frustration.
"They want to say the town is just not ready, but how are you not ready? It's 2021," Ryan Cronan said.
Students have started a GoFundMe in hopes of putting on the production at a community theater in 2022.
"If we do raise enough money, I am going to be genuinely happy for a very long time, because that means people do care," Cronan told WCPO.