Kansas state lawmaker arrested in homophobic attack on student
Keep denying God, keep denying God, see how it's going to turn out," he told the student.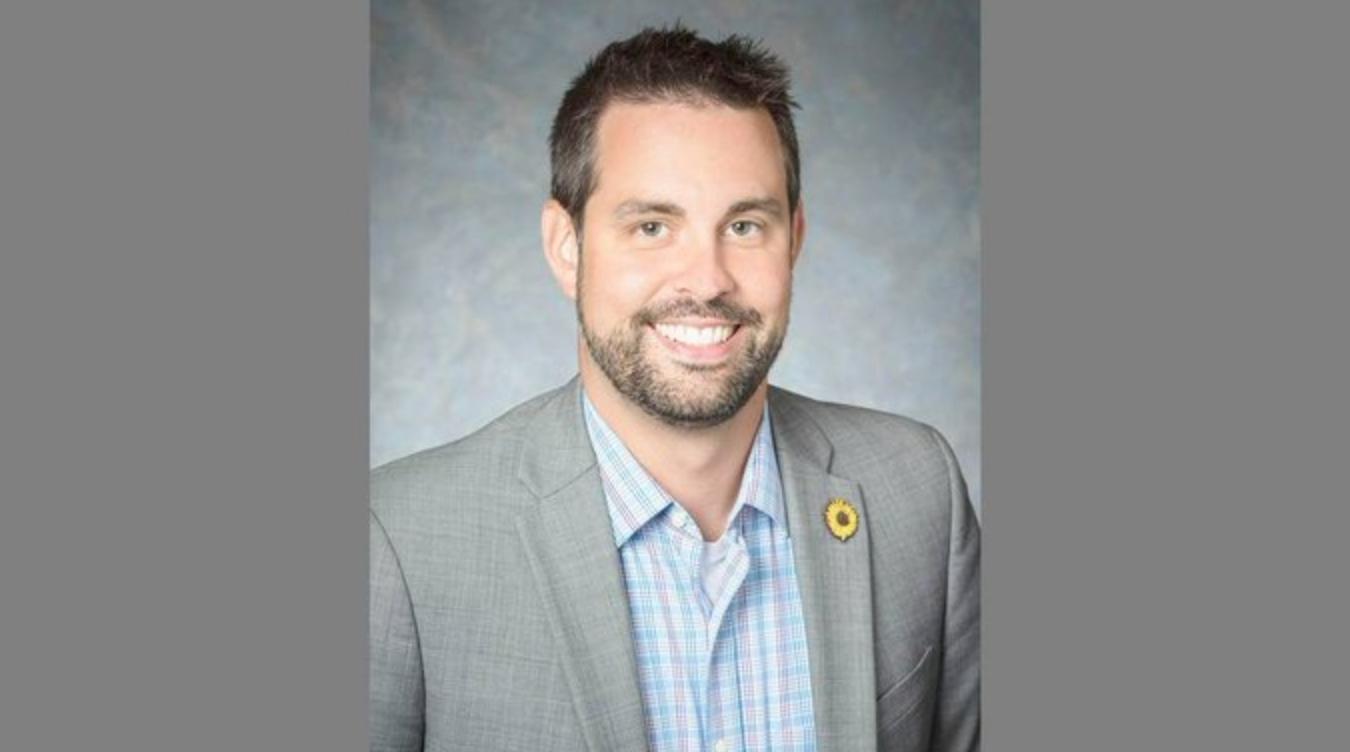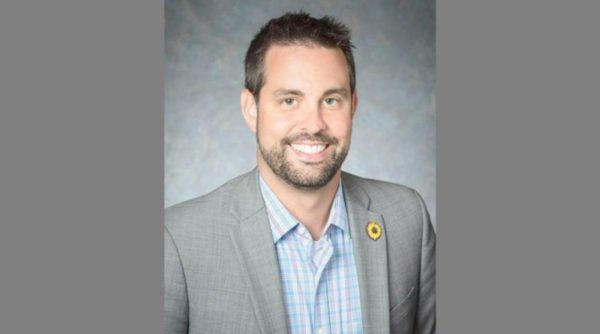 WELLSVILLE, KS. – A Republican state lawmaker was arrested Thursday after a physical altercation with a male high school student. Kansas House Rep. Mark Samsel, (R- House District 5/Wellsville) was substitute teaching at the Wellsville High School this past Wednesday when, according to student videos, he became confrontational and made homophobic remarks to a student.
According to the Kansas City Star, high school students began recording videos of the lawmaker talking about suicide, sex, masturbation, God and the Bible.
In one video shared with The Star, Samsel tells students about "a sophomore who's tried killing himself three times," adding that it was because "he has two parents and they're both females."
"He's a foster kid. His alternatives in life were having no parents or foster care parents who are gay," Samsel said.
The student videos additionally showed the lawmaker verbally targeting one student and encouraging other students to bully him.
The Star also reported: At one point, Samsel tells the student, "You're about ready to anger me and get the wrath of God. Do you believe me when I tell you that God has been speaking to me?" He then pushes him, and the student runs to the other side of the classroom.
"You should run and scream."
In another video, he tells students, "Class, you have permission to kick him in the balls."
Parents told The Star that Samsel "put hands on the student" and allegedly kneed him in the crotch. In a video apparently taken immediately after the incident, the student is shown on the ground. Samsel is standing over him and says, "did it hurt?"
He then asks him why he is about to start crying, pats him on the shoulder and apologizes, and then says he can "go to the nurse, she can check it for you."
Samsel addresses another student and says, "do you want to check his nuts for him, please?"
In another video, Samsel is shown telling the student about "distractions from the devil," and then grabs him from behind and lifts him off his feet.
In a different clip, he tells the student to go to the office.
"You were not following — not my rules — God's rules right now," he tells the student. "You better take a Bible."
"Keep denying God, keep denying God, see how it's going to turn out," he told the student.
The school district acknowledged the incident in a letter sent out to parents with students attending the school. "At this time, we are prevented from commenting further on this situation. This is not due to a lack of transparency but due to privacy laws that prevent us from doing so," Wellsville Superintendent Ryan Bradbury said.
Parents are angry and telling media outlets that they feel that their children were put in danger by Samsel.
The Wichita NBC affiliate KSN reported that Kansas House Republican Leadership issued a statement on the arrest;
"We learned today that Rep. Mark Samsel was involved in an incident and law enforcement wascontacted. We are not yet aware of the details, but are in process of gathering as much information as we can."
It was signed by House Speaker Ron Ryckman, (R- Olathe) House GOP Majority Leader Dan Hawkins, (R- Wichita) and the Speaker Pro Tem Blaine Finch, (R- Ottawa).
A spokesperson for the Franklin County Sheriff's Office said that the lawmaker was arrested Thursday after an investigation and was released on bond.
Kansas Rep. Mark Samsel charged with battery after physical altercation with student https://t.co/EVY4cXgeQj

— The Kansas City Star (@KCStar) April 30, 2021
Missouri bill would ban companies' "refusing to deal with" clauses
This recent move comes after recent high-profile cases of companies pulling business with X, formerly Twitter, over rising hate speech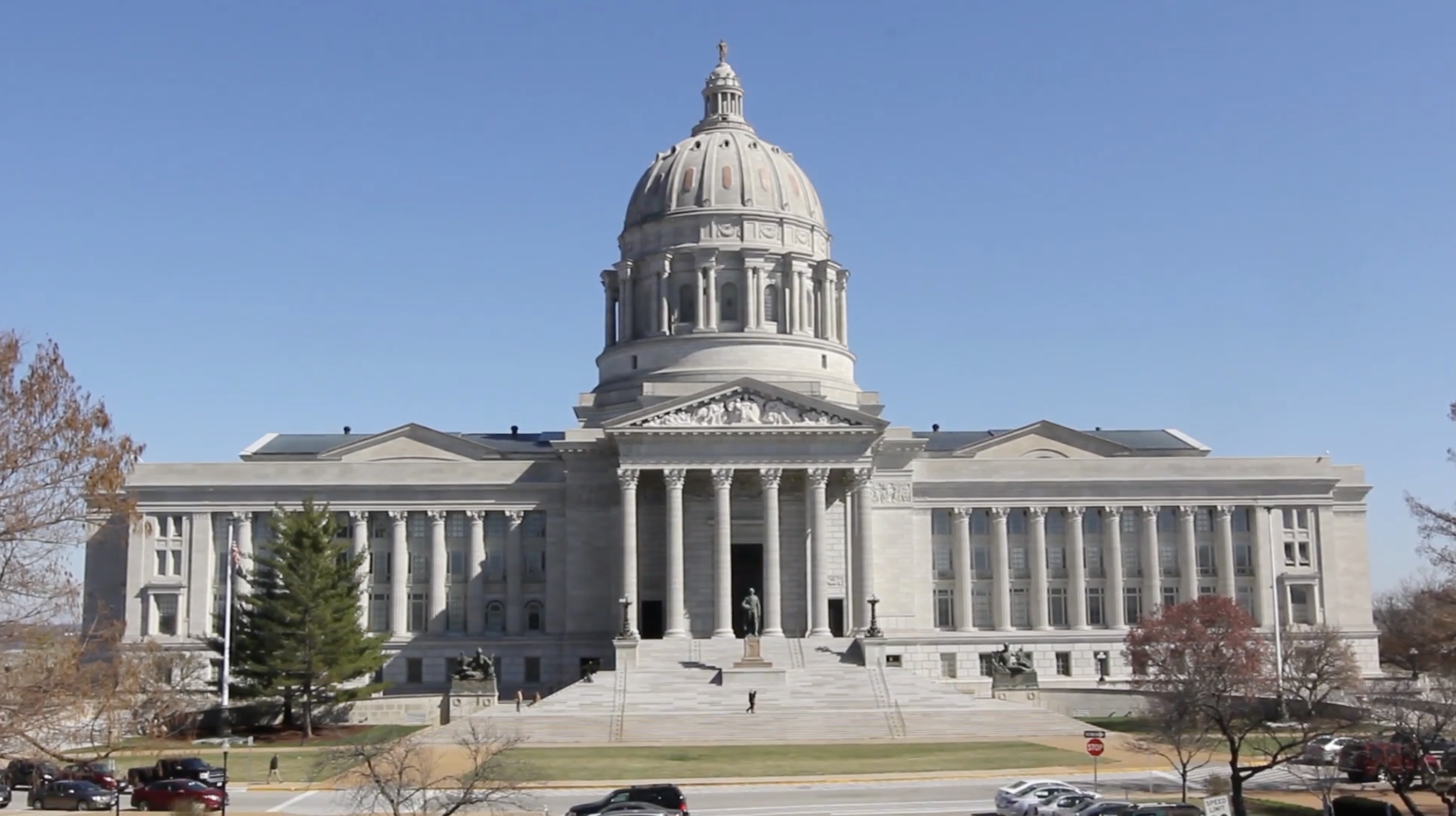 By Erin Reed | JEFFERSON CITY. Mo. – A new bill in Missouri could significantly curtail the ability of companies in the state to pull business with other companies over anti-trans, anti-abortion, or other policies.
The bill, Senate Bill 1061, would ban companies doing business with the state from engaging in "economic boycotts" over a large list of issues, including transgender care and abortion. The boycott ban includes "refusing to deal with" or "terminating business with" other companies over these policies.
This recent move comes after recent high-profile cases of companies pulling business with X, formerly Twitter, over rising hate speech on the platform.
The bill stipulates that companies doing business with the state of Missouri cannot engage in economic boycotts targeted at other companies over issues traditionally supported by conservative politicians. Notably, the ban applies not only to companies doing business with the state of Missouri but also to companies doing business with any political subdivision of the state.
Typically, this includes counties, city governments, public schools, public libraries, and more. This would affect the nearly 700 businesses that have direct contracts with the state, and countless more that have contracts with school boards and local governments.
Under this law, companies that enter into contracts with any of the aforementioned entities would be barred from "refusing to deal with," "terminating business with," or otherwise engaging in economic activities designed to penalize a company over that company's views relating to "not facilitating sex or gender change" or not facilitating "access to abortion." It also includes other topics, such as boycotts over environmental policies and firearms.
You can see the provisions targeting economic boycotts of other companies, including the abortion and trans provision, here:
The issue of economic boycotts over anti-LGBTQ+ policies has gained rising attention in recent months. Companies have "terminated business activities with" X, formerly Twitter, over its support for hate speech, which, for some, has included anti-LGBTQ+ hate speech. New policies on X include ending a previous policy that protected transgender people from harassment on the platform, including targeted misgendering.
It is unclear if this policy would bar businesses from terminating business with X – companies boycotting the social media platform over Elon Musk's declaration that he would lobby to criminalize gender affirming care, for instance, might violate the law if they have contracts with Missouri or any city government, school, or library. For example, IBM pulled advertising on X and currently has an open contract with the state.
This bill is not the only one like it in the United States. Over the last year, several others have been proposed with the same language, although all of them have failed to pass. Bills with similar wording have been proposed in Oklahoma, South Dakota, Texas, Ohio, and Iowa.
This approach could, in part, stem from an earlier law targeting a different boycott target: last year, the Eighth Circuit Court of Appeals ruled that a law requiring companies that do business with public entities in Arkansas to not engage in boycotts of Israel could be enforced.
This approach to targeting companies over their commitment to rejecting hate speech is likely to be repeated in several states this year. Increasingly, Republicans are mobilizing state law and enforcement efforts against corporate activism when it does not agree with the Republican platform.
Despite claiming to be in favor of "absolute free speech" and "less regulations," these supposed values do not clearly apply when companies choose to protect LGBTQ+ people.
****************************************************************************
Erin Reed is a transgender woman (she/her pronouns) and researcher who tracks anti-LGBTQ+ legislation around the world and helps people become better advocates for their queer family, friends, colleagues, and community. Reed also is a social media consultant and public speaker.
Follow her on Twitter (Link)
Website here: https://www.erininthemorning.com/
******************************************************************************************
The preceding article was first published at Erin In The Morning and is republished with permission.