LA County acts to rectify discharges giving equity for LGBTQ+ Vets
These changes are necessary to allow these veterans to access the benefits to which they're entitled but are being denied.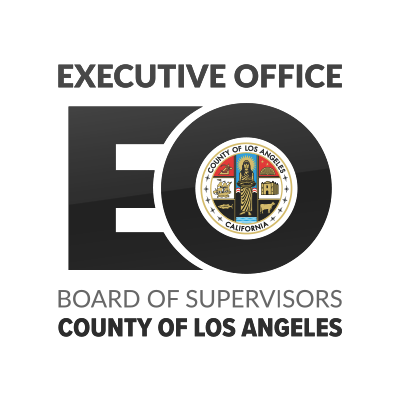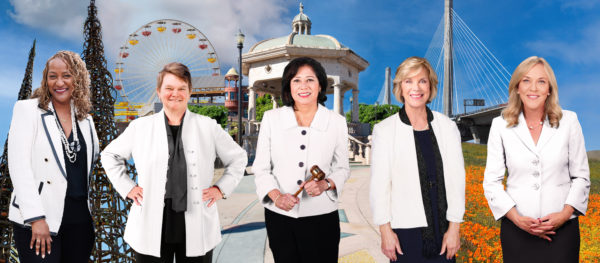 LOS ANGELES – The Los Angeles County Board of Supervisors in a motion approved unanimously Tuesday, directed County representatives in Sacramento and Washington, DC to advocate for policies that will make it possible for LGBTQ+ service members, who were dishonorably, or less than honorably, discharged from the military because of their sexual orientation or gender identity, to change their discharge designation.
County representatives were also directed to advocate to help trans veterans who transitioned after their military service obtain paperwork updates to reflect their current gender identity. These changes are necessary to allow these veterans to access the benefits to which they're entitled but are being denied.
More than 100,000 service members were expelled from the U.S. military between World War II and the 2011 repeal of "Don't Ask, Don't Tell," the policy that barred gays and lesbians from serving openly because of their actual or perceived sexual orientation. Veterans without an honorable discharge are generally excluded from benefits like health care and tuition assistance, and may face additional barriers to employment.
In January of this year, the Biden Administration reversed a 2018 Trump Administration order banning transgender people from serving in the military, and called on US military leaders to review discharges made on the basis of gender identity, but the process of updating most discharge records for LGBTQ+ individuals remains cumbersome and often requires extensive legal knowledge.
"We are at a critical point in the history of LGBTQ people in the U.S. military," said Supervisor Sheila Kuehl, the first LGBTQ+ Supervisor in the County's history who represents the Third District.
"Now is the time, once and for all, to cement equity and inclusion in our military policies, and reverse the discrimination that has unjustly penalized our LGBTQ+ veterans and denied them benefits."
"Members of the LGBTQ+ community who have courageously served this country deserve justice and are entitled to the benefits and services that are available to all veterans," shared Los Angeles County Board of Supervisors Chair, Hilda L. Solis, Supervisor to the First District.
"For decades, members of the LGBTQ+ community have endured discriminatory practices in the military and it is time we take collective action to address these injustices and create equitable pathways that honor the sacrifices of LGBTQ+ veterans and active military service members."
NBC Universal cancels Golden Globe awards broadcast for 2022
NBC Universal announced the network would not broadcast the 2022 Golden Globes awards ceremony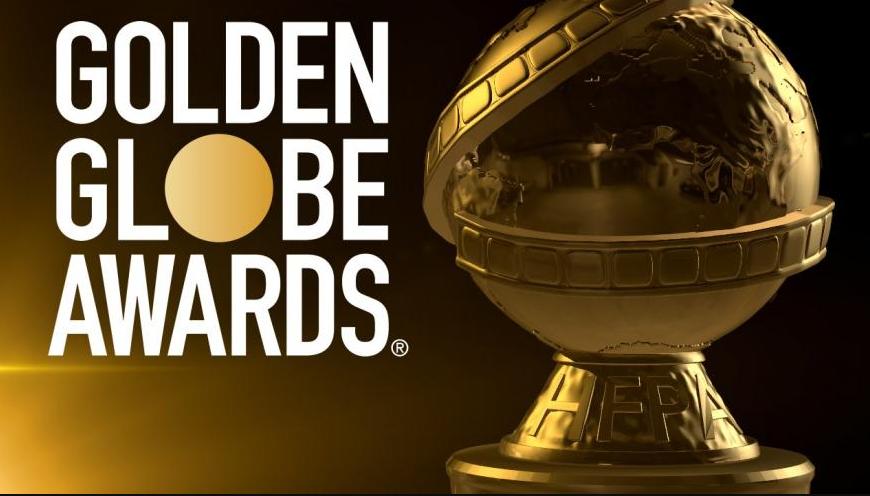 BURBANK – In the wake of an in-depth investigation into the Hollywood Foreign Press Association (HFPA), the organization responsible for the Golden Globes by the Los Angeles Times, which revealed a lack of racial diversity among its voting members and various other ethical concerns, NBC Universal announced Monday the network would not broadcast the 2022 Golden Globes ceremony.
This past February ahead of the HFPA's 78th Annual Golden Globes ceremony, HFPA board chair Meher Tatna told Variety magazine that the organization that the organization of international journalists which covers the film, television, and entertainment industry has not had any Black members in at least 20 years.
Actor Sterling K. Brown, a Golden Globe winner and two-time nominee, posted to Instagram;
Criticism of the HFPA, which puts on the Globes and has been denounced for a lack of diversity and for ethical impropriates, reached such a pitch this week that actor and superstar celebrity Tom Cruise returned his three Globes to the press association's headquarters, according to a person who was granted anonymity because they weren't authorized to speak publicly about the decision, the Associated Press reported.
"We continue to believe that the HFPA is committed to meaningful reform. However, change of this magnitude takes time and work, and we feel strongly that the HFPA needs time to do it right," a spokesperson for NBC said in a statement.
"As such, NBC will not air the 2022 Golden Globes," the spokesperson added. "Assuming the organization executes on its plan, we are hopeful we will be in a position to air the show in January 2023."
NBC's decision comes as Vogue reported that the backlash to the HFPA came swiftly and decisively. Some of Hollywood's biggest studios, including Netflix, Amazon, and WarnerMedia, announced they were severing ties with the organization until efforts were made to increase diversity and stamp out corruption, while a group of more than 100 of the industry's biggest PR firms released a statement in March in which they pledged to boycott the ceremony for the foreseeable future.
The HFPA did not immediately respond to inquiries by media outlets requesting comment about NBC's decision.
In February, the organization said it was "fully committed to ensuring our membership is reflective of the communities around the world who love film, TV, and the artists inspiring and educating them."
"We understand that we need to bring in Black members as well as members from other underrepresented backgrounds, and we will immediately work to implement an action plan to achieve these goals as soon as possible," it said.
HFPA also announced a full timetable through this summer for implementing promised reform initiatives in response to NBC's decision.

"Regardless of the next air date of the Golden Globes, implementing transformational changes as quickly — and as thoughtfully — as possible remains the top priority," the HFPA board said in a statement. "We invite our partners in the industry to the table to work with us on the systemic reform that is long overdue, both in our organization as well as within the industry at large."
On a wing and a prayer, a WeHo landmark survives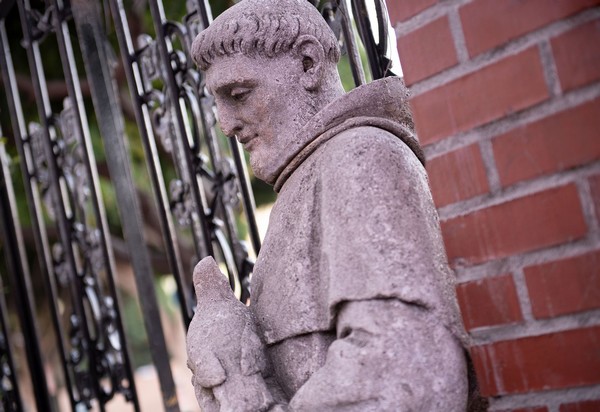 WEST HOLLYWOOD – The Abbey is one of the most well-known gay bars in the world, its fame and endurance owes everything to the business savvy and ambition of its founder, David Cooley. The nearly 30-year old Weho institution began as a cake shop and cappuccino bar in 1991. After withstanding the brutality of the AIDs epidemic and the instability of the 2008 recession, the economic impact of the Covid crisis almost shut down the LA landmark for good.
Its owner, David Cooley, sat down with the Blade reflecting on the difficulty of the past year and the excitement of the years to come.
Once upon a time in the 90's, Cooley was working at Wells Fargo when one of his clients came in and told Cooley about how he had started a coffee shop. "I studied his business and thought, 'I can do the same'" Cooley said. He bought a small dry cleaning joint, appropriately called Pride Dry Cleaners, starting off with an espresso machine and a few cakes.
He stayed there for three years, establishing his presence in the neighborhood and becoming friends with the surrounding businesses. It was then that the landlord across the street, a friend and fellow gay man, asked if Cooley would like more space to expand his coffee shop. The new building is what is known today to be The Abbey.
Over the years, Cooley's new coffee shop added beer and wine, then a full bar, and then a dance floor – constantly evolving, growing and improving. Like a game of Monopoly, Cooley steadily bought more and more square footage, and then finally bought the real estate. In 2017, he added the very popular sidebar, The Chapel as an expansion of The Abbey. Now in 2021, he oversees The Abbey, The Chapel, The Abbey Within (a chic new sidebar, with an intimate feel) and Out on Robertson – his latest venture with the City of West Hollywood.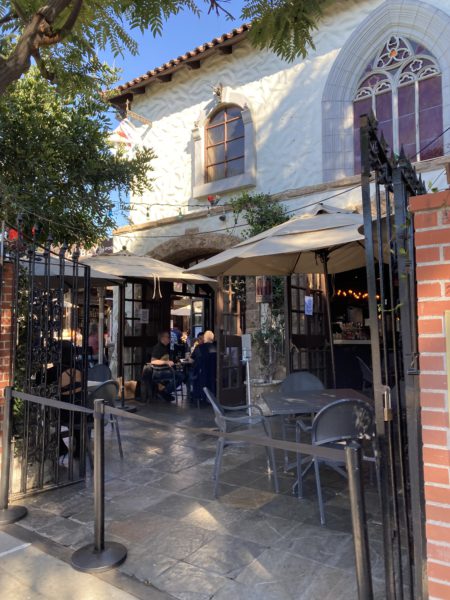 Out on Robertson transformed a block of Robertson Boulevard into a pedestrian zone, giving the surrounding businesses a boost. The block between Santa Monica Boulevard and Melrose Avenue will be closed to cars each weekend. It's been a big success for The Abbey and many of the neighboring spots, with long lines in front of every business.
Cooley was instrumental in making the new project happen. "I waited 6 hours at the City Council meeting to give my support for Out on Robertson" he said. Robertson is one of several West Hollywood street blocks under construction right now, with a new park opening up in September.
One of Cooley's reasons for launching Out on Robertson was "to beautify the neighborhood. I'm staring at construction, I'm staring at boarded up buildings and nothing is going on," he said. Cooley told the Blade he had considered semi-retirement before the joint project, but the possibilities brought on from Out on Robertson re-sparked his appetite.
The Abbey is an institution, in many ways it's a small city. Pre-Covid, with dancers and security, there'd be well over 300 employees on any given weekend night. These days, not including dancers or live performers – who were only recently allowed outside – there are at least 180 people on the payroll.
He credited his staff as the reason for The Abbey's success, and its strength during these difficult months. "We run our business as a family business," Cooley explained, "my average staff person has been here for almost 20 years. It's difficult to know your employees are not working since so many rely on their tips. It's challenging not having the unknown known."
The past fifteen months have kept Cooley and his employees on their toes, they've opened and closed four times, sometimes with only a few hours of notice. "Twice I didn't think The Abbey would make it. I didn't think we would make our 30th anniversary, and that hurt me a lot," he reflected.
Thanks to the astounding strides The Biden Administration has made in issuing vaccinations, Cooley and some of the other WeHo businesses are at long last allowed to breathe a bit easier.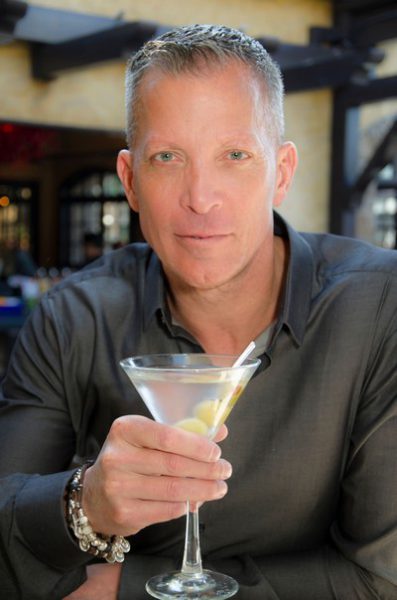 Like many others in West Hollywood, Cooley optimistically listed the exciting new developments around town. "It shows life," Cooley said, "people are so excited to get back on the dance floor." Updates arrive almost every hour from go-to gay bars such as Motherlode, Trunks and Revolver, to new spots on the strip like Stache or Lance Bass' untitled mega club.
Cooley's thoughts on Lance Bass, and Bass's own game of Monopoly? "I'm proud of him. And I'm happy to see signs say 'leased' not 'for lease'." By the fall, perhaps The Abbey will be able to return to once again throwing some of the most lavish parties in West Hollywood.
(Photo courtesy of David Cooley)
The Abbey celebrates its 30th Birthday this September, it'll be a party to remember.
Adam Lambert will headline live in-person PRIDE event at LA Memorial Coliseum June 4-6
The celebration will connect with a global audience through an exclusive streaming partnership with Twitch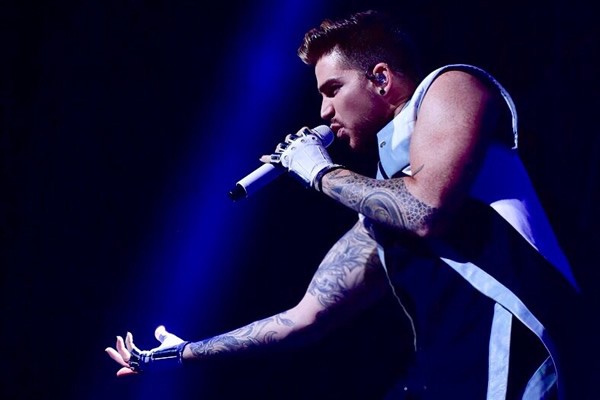 LOS ANGELES – "In a world dominated by zoom calls, masks, social distancing, and no human connection…" you can practically hear that movie trailer voice in your head as you read those words- yet, for the past fourteen months that has been a brutal reality.
For Angelenos, Californians, and Americans the coronavirus pandemic sucked the joy out of life. Even mundane daily chores and routines were impacted, disrupted by a frightening invisible aggressor that killed.
The impact on the minority communities has been especially harsh. For the LGBTQ+ community the absence of the one element that unifies the community writ large and has been the core of its essence, the ability to attend in person Pride month events, indeed Pride itself, has been devastating.
But now, as the vaccinations increase and health officials loosen pandemic restrictions as a sense of normalcy returns, an award-winning LGBTQ+ PRIDE artist series, kicks off Pride Month 2021 with a return to live events with a three-day concert June 4 – 6, 2021 in Los Angeles.
OUTLOUD: Raising Voices, created by the award winning team of Jeff Consoletti and Artie Kenney, was developed over the past two and a half years, and because of the pandemic last year in 2020, was launched as a successful ten-episode series on Facebook in lieu of PRIDE Celebrations happening in cities across the country.
The celebration this year will connect with a global audience through an exclusive streaming partnership with Twitch. The event not only marks one of the first major, global events to kick-off PRIDE month in June, but a triumphant return to an in-person PRIDE, hosting fans at a safe experience at the iconic Los Angeles Memorial Coliseum in downtown Los Angeles. The event is closely following all LA County health and safety protocols to ensure an enjoyable and responsible event.
Consoletti and his co-producer Artie Kenney told the Blade on Saturday that they're thrilled to have been able to partner with the Los Angeles Coliseum to provide a safe venue for this critical in-person return to a major Pride event. Consoletti noted that guests will purchase either 'vaccinated' or non-vaccinated' tickets via Ticketmaster, and additionally there will be a limit to 6 person groupings, and masks are 100% required he said.
Both Consoletti and Kenney expressed appreciation for all the artists pointing out that Sunday will be noteworthy with performances curated by Adam Lambert.
"I really wanted to curate an event for Stonewall Day that was about queer performers, and was centered around the community. I'm thrilled that Stonewall Day is part of OUTLOUD's weekend full of amazing performances and entertainment, and benefiting charities close to my heart," Lambert said in the OUTLOUD announcement furnished to the Blade.
On Sunday, Stonewall Day, Lambert, on behalf of the Feel Something Foundation, will curate the lineup. The "Whataya Want From Me" singer will headline alongside Angel Bonilla, Chely Wright, Kim Petras, Sam Sparro, Vincint featuring Parson James, Qveen Herby and Ty Sunderland, and Zhavia Ward. Angelica Ross, Conchita, Geena Rocero, Ryan Jamaal Swain, Valentina Sampaio, Yungblud, and Whoopi Goldberg will also make appearances.
The performances over the three days will include Angel Bonilla, Chely Wright, Kim Petras, Sam Sparro, VINCINT featuring Parson James, Qveen Herby and Ty Sunderland, and Zhavia Ward. The day will also feature appearances and remarks by Angelica Ross, Conchita, Geena Rocero, Ryan Jamaal Swain, Valentina Sampaio, Yungblud and Whoopi Goldberg.
Besides the main stage performances, Consoletti noted that on a second stage, after performing their live sets artists will engage with fans from around the globe in live interview segments hosted by on-air radio personality Ryan Mitchell aka TheSlayGawd, TV host, DJ and producer Hannah Rad, and entertainment reporter and journalist Shar Jossell.
In addition to Lambert's Sunday Stonewall Day line-up, Friday June 4 stars Sofi Tukker with Daya, Jake Wesley Rogers, LP Giobbi, Tygapaw, Madeline The Person, Ryan Cassata and Saro and Saturday June 5 is headlined by Hayley Kiyoko with Bronze Avery, Mykki Blanco, Crush Club, Kaleena Zanders, La Doña, Madame Gandhi, Brooke Eden, and Malia Civetz, with more to be announced for both days.
"This is a groundbreaking global celebration for the LGBTQIA+ and allied community, bringing people together in-person and virtually for an unmatched event," said Consoletti.
"Presenting PRIDE Live's Stonewall Day and streaming for free on Twitch will create one of the biggest PRIDE celebrations in the world featuring an amazing line-up of artists and performances," he added.
Consoletti and his co-producer Kenney noted that this event, in more than just a return to Pride events in a large scale way, "is amplifying not just the movement but the LGBTQ+ people."
The event is free to stream live June 4 – 6 at 4PM PT / 7PM ET – 10PM PT / 1AM ET on Twitch at twitch.tv/officiallyoutloud. Tickets for the in-person event are on sale at 2:00PM PT on Monday, May 10 at TICKETMASTER.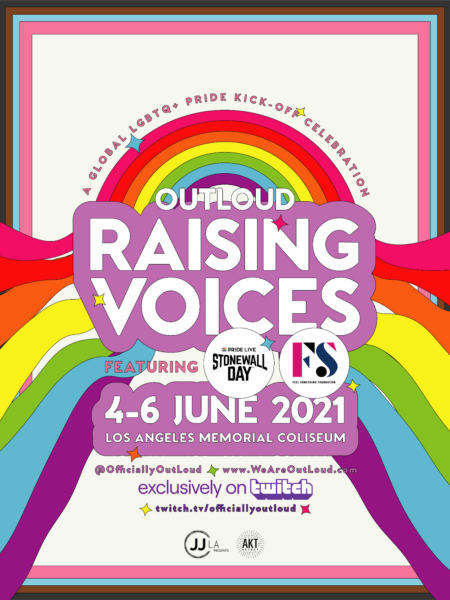 For more up to date event information visit www.weareoutloud.com and follow @OfficiallyOutloud.