President of Tokyo Olympics committee visits LGBTQ community center
Japanese government urged to introduce nondiscrimination bill before games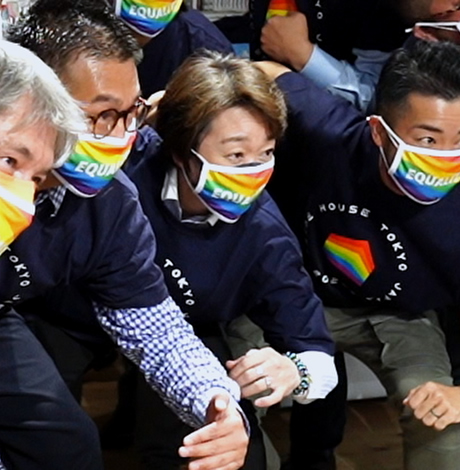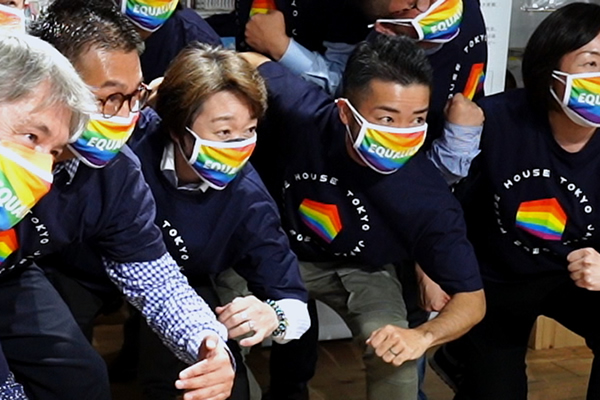 TOKYO — The president of the 2021 Summer Olympics planning committee visited an LGBTQ community center in Tokyo on April 27.
Tokyo 2020 President Seiko Hashimoto on April 27 visited Pride House Tokyo Legacy — the country's first permanent LGBTQ community center — in Tokyo's Shinjuku neighborhood. A video that Reuters posted on its website shows Hashimoto meeting with staff and volunteers and posing for pictures with them.
"There are people who cannot go to Pride House," said Hashimoto during the visit, according to Reuters. "There are still many people who are unaware of this great place. So together with Tokyo 2020 I hope the games will be an opportunity for many people to deepen their understanding for LGBTQ (people.)"
Pride House spokesperson Olivier Fabre told the Blade during a Zoom interview from Tokyo that he and his colleagues "were very impressed" with Hashimoto's visit.
"She did listen very carefully," said Fabre. "She did talk about her own experiences as an athlete and how she had friends, gay athletes, that once they came out she realized that their performances had improved and also she (knew) gay athletes that just couldn't come out of the closet and how they were suffering and how it difficult it was for them."
"She came across to us as somebody who understood what we are and what we are doing," added Fabre.
The Olympics were supposed to take place in 2020, but the pandemic prompted officials to postpone them. They are now scheduled to open on July 23 and close on Aug. 8. The Paralympics are slated to take place from Aug. 24-Sept. 5.
The International Olympic Committee in 2014 added sexual orientation to the Olympic Charter's nondiscrimination clause. The decision came after Russia's LGBTQ rights record overshadowed the 2014 Winter Olympics that took place that year in the Black Sea resort city of Sochi.
Fabre told the Blade that he and his Pride House colleagues, among other things, asked Hashimoto to ensure events that promote the Olympics are LGBTQ-inclusive. Fabre said Pride House also requested that athletes and volunteers receive training on LGBTQ-specific issues.
"She was also very positive about that," said Fabre.
The Olympics will take place less than six months after the Sapporo District Court ruled Japan's constitution ensures same-sex couples have the right to marry. OutRight Action International, Human Rights Watch and more than 100 other advocacy groups in Japan and around the world have called upon Prime Minister Yoshihide Suga to introduce a bill that would ban discrimination based on sexual orientation and gender identity in the country.
An ordinance that bans anti-LGBTQ discrimination in Tokyo took effect in 2018.
Fabre said members of the ruling Liberal Democratic Party of which Hashimoto is a member have begun to support the nondiscrimination bill. Fabre noted opposition parties back marriage equality, but resistance to the issue remains strong in Hashimoto's party.
"They're very conservative," said Fabre.
Fabre nsaid he nevertheless remains hopeful the Olympics will spur the Japanese government to extend rights to LGBTQ people. Fabre said Hashimoto's visit to Pride House is "a good start."
"We're being recognized by somebody as important as the Tokyo 2020 Olympics and that is very important," he said.
Gay Iranian man murdered in so-called honor killing
State Department describes Ali Fazeli Monfared's death as 'appalling'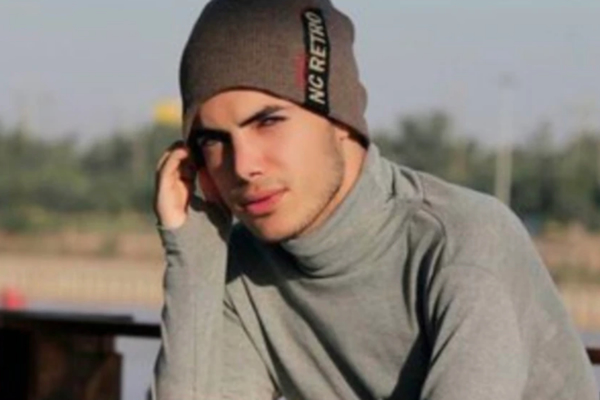 AHVAZ, Iran — Reports indicate an Iranian man's relatives killed him after they discovered he was gay.
The Iranian Lesbian and Transgender Network wrote on its website that Ali Fazeli Monfared, 20, was kidnapped in Ahvaz, a city in Iran's Khuzestan's province on May 4.
The advocacy group said Monfared, who was known as Alireza, was beheaded. His body was reportedly found on May 5, the day after he was kidnapped.
The Iranian Revolutionary Guard Corps had exempted Monfared from military service because he is gay, even though consensual same-sex sexual acts remain punishable by death in the country. An activist who has known Monfared since late 2019 told the Iranian Lesbian and Transgender Network his half-brother discovered he was gay when he opened an envelope from the Iranian Revolutionary Guard Corps that contained his military exemption card.
Masih Alinejad, an Iranian journalist and activist, reported Monfared at the time of his murder was planning to flee Iran and live with his boyfriend, who previously sought refuge in Turkey. Alinejad said Monfared's half-brother and cousins killed him "as part of an honor killing."
2-Alireza was killed by being beheaded by his family. After beheading him, the family dumped this poor man's body under a tree outside of the city of Ahwaz. Alireza was about to flee Iran to join his boyfriend, who's a refugee waiting for him in Turkey. #علیرضا_فاضلی_منفرد pic.twitter.com/QMqAoINHIm

— Masih Alinejad 🏳️ (@AlinejadMasih) May 8, 2021
The Iranian Lesbian and Transgender Network says authorities have arrested Monfared's half-brother and cousins and charged them with first-degree murder. A State Department spokesperson on Tuesday in a statement to the Los Angeles Blade described the Fazeli Monfared's murder as "appalling."
"The United States firmly opposes abuses against LGBTQI+ persons. The struggle to end violence, discrimination, criminalization and stigma against LGBTQI+ persons is a global challenge, and one that remains central to our commitment to promote human rights and fundamental freedoms for all individuals," said the spokesperson.
"Iran must do more to ensure the human rights of LGBTQI+ persons are protected," added the spokesperson. "We extend our deepest sympathies to Mr. Monfared's loved ones."
Family code bill to be introduced in Cuban Parliament in July
CENESEX made announcement during May 4 press conference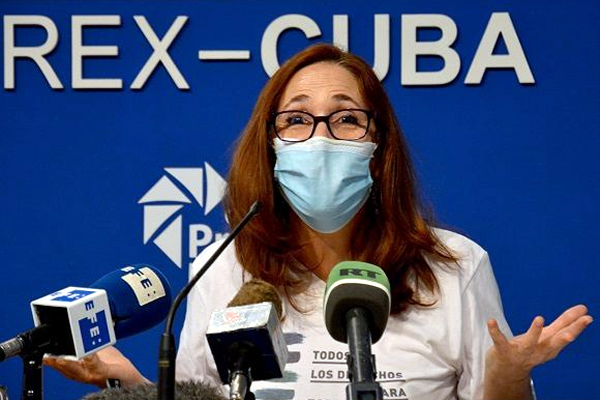 Tremenda Nota is the Los Angeles Blade's media partner in Cuba. A Spanish version of this story was published on May 6.
HAVANA — The National Center for Sexual Education on May 4 during a press conference in which it unveiled the program for the 14th annual International Day Against Homophobia, Transphobia and Biphobia events in Cuba announced a bill to amend the family code will be introduced in Parliament in July.
CENESEX Director Mariela Castro Espín said during a meeting with official and foreign media outlets at the International Press Center that this year's events are part of the process of amending the family code.
She added that this legal change will reflect several rights guaranteed in the constitution, which is why it is necessary to sensitize and educate the Cuban population to avoid prejudice and discrimination.
"I was able to appreciate that the majority of the population … is in favor of recognizing the rights of LGBTI+ people and especially the rights in the family sphere that include the possibility, the option, of marriage," said Mariela Castro during the press conference.
The official referred to the results of the National Survey on Gender Equality in Cuba, conducted in 2016 and published in 2019. According to this official study, 77 percent of the Cuban population between 15 and 74-years-old said that gays, lesbians, bisexuals and transgender people should have the same rights as any other citizen.
CENESEX's director, however, did not use this information in the 2018 parliamentary debates sparked by Article 68 of the bill to amend the constitution. The idea that it was not the appropriate time to implement same-gender marriage in Cuba eventually won out.
Mariela Castro told Tremenda Nota a few days before the referendum in which Cuban voters approved the current constitution that she was aware of the survey, but she did not explain why she did not use the data it revealed as an argument (in favor of marriage equality.)
"It was a wasted tool that now we can only use in the next referendum," then-MP Luis Ángel Adán Roble told Tremenda Nota during a February 2019 interview, as did Mariela Castro.
The moment that Adán Roble mentioned has arrived.
It became known during the May 4 press conference that the family code will be introduced in the scheduled parliamentary session in July. The Council of State on March 22 appointed a commission that will be in charge of preparing the bill, but the list of its members was not made public until April 30. None of them are openly LGBTI+.
Activists over the last few weeks have demanded that Parliament reveal the identities of those who make up the commission and the deadline they have to prevent the Family Code. The May 4 press conference resolved the last outstanding point.
The Cuban IDAHOBiT program
Mariela Castro and CENESEX Deputy Director Manuel Vázquez Seijido explained that numerous activities with the goal of making visible and fighting against all types of discrimination based on sexual orientation and gender identity will virtually take place from May 4 through May 30.
The IDAHOBiT events in Cuba have a program that includes academic dialogue, social activism and artistic presentations from virtual spaces.
Forum debates are among the activities. The Juventud Rebelde newspaper will host the first one with the theme "Deconstructing myths around same-sex families and partners" and Cubadebate will hold the second called "Constitution and Sexual Rights in Cuba: Progress and Main challenges."
They also announced at the press conference the books "Paquito el de Cuba: A Decade of Online Activism" and "Non-Heteronormative Sexualities and Gender Identities. Tensions and Challenges for Human Rights" will be presented.
There will be virtual panels titled "Diverse Families: Histories of Non-Hegemonic Lives," "National Program for the Advancement of Women: Opportunities to Confront Homophobia and Transphobia," "Keys for Inclusive Communication" and "Sexual Rights and Religious Fundamentalisms."
Castro Espín explained that CENESEX will use its social media accounts to promote the program, contribute to the sexual education of Cubans and the recognition of rights for all people, regardless of gender or sexual orientation.
A show against homophobia and transphobia that will officially end the events will be broadcast on social media and on television.
State Department expresses concern over anti-LGBTQ bill in Uganda
The United States certainly stands up and defends the human rights of our LGBTQI+ persons all around the world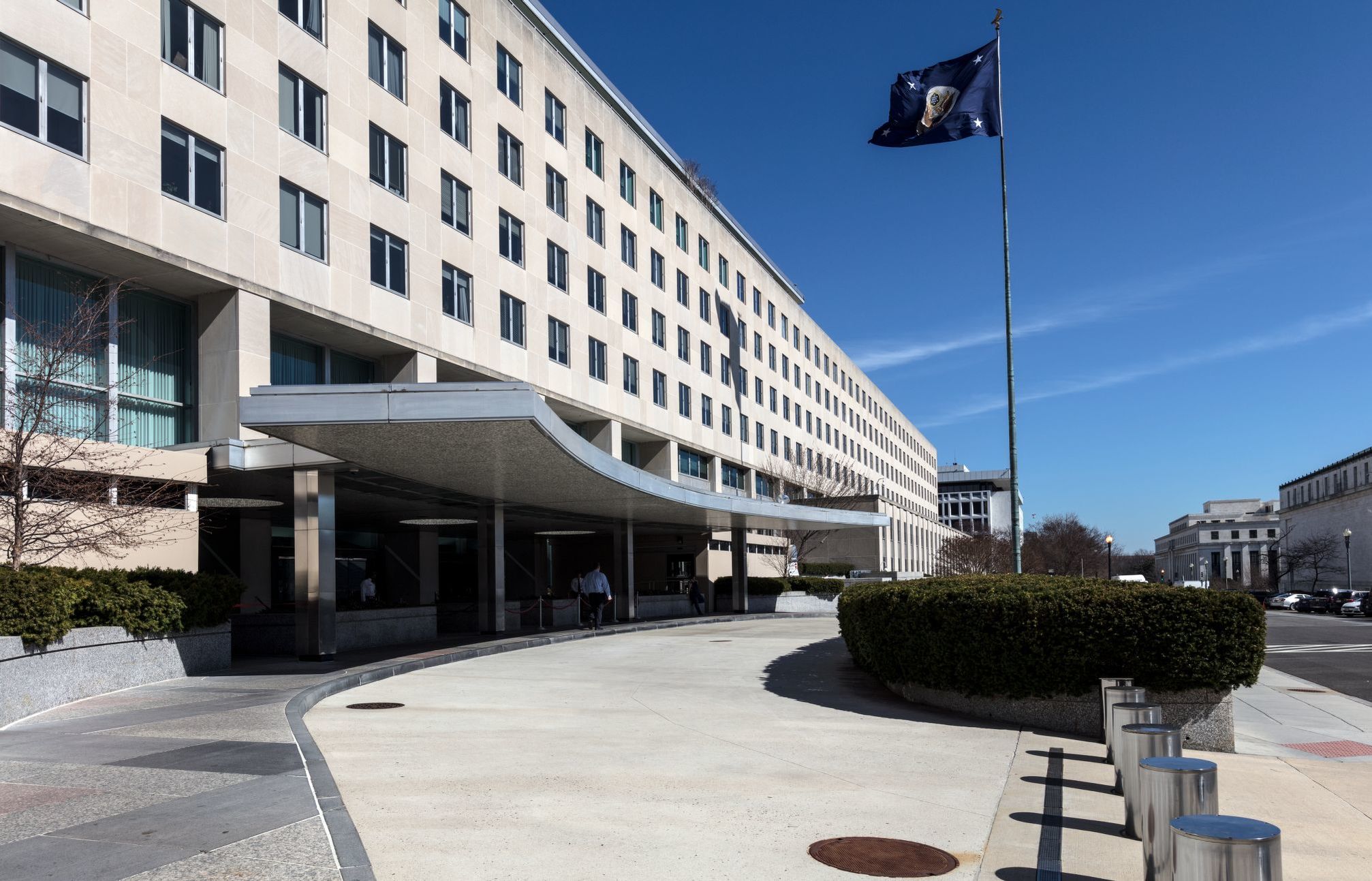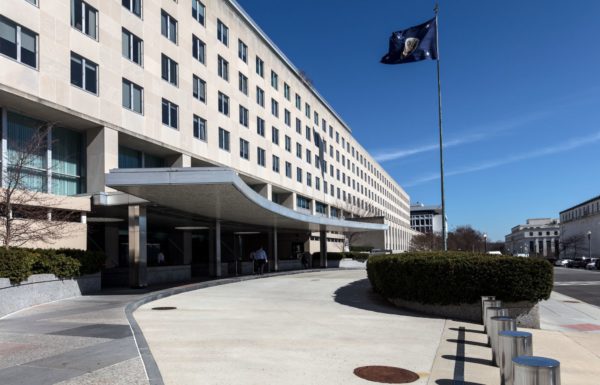 WASHINGTON — A State Department spokesperson on Wednesday expressed concern over the passage of a bill in Uganda that would further criminalize consensual same-sex sexual acts.
Ugandan lawmakers on Monday passed the Sexual Offenses Bill 2019, which contains a provision, known as Clause 11, that would explicitly ban "penetration of another person's anus with that other person's sexual organ or with any object" and "sexual acts between persons of the same gender."
"We're certainly concerned about the legislation in Uganda," said State Department deputy spokesperson Jalina Porter in response to the Blade's question about the bill during a briefing with reporters.
Consensual same-sex sexual acts are already criminalized in Uganda.
President Yoweri Museveni in 2014 signed the Anti-Homosexuality Act, which imposed a life sentence upon anyone found guilty of repeated same-sex sexual acts. The law was known as the "Kill the Gays" bill because it previously contained a death penalty provision.
The U.S. cut aid to Uganda and imposed a travel ban against officials who carried out human rights abuses. Uganda's Constitutional Court later struck down the Anti-Homosexuality Act on a technicality.
Sexual Minorities Uganda in a statement said the Sexual Offenses Bill 2019 criminalization provision "will enhance the already homophobic environment in Uganda and consequently lead the way for further violation of the rights of sexual and gender minorities, including violations such as 'corrective rape' and other acts of violence." The Ugandan LGBTQ advocacy group has also called for Museveni to veto the measure over the clause.
"Sexual Minorities Uganda calls on the president of the Republic of Uganda to consider not assenting to the bill because of the problematic Clause 11 that now classifies sexual and gender minorities as sexual offenders," said SMUG in its statement. "Rather, we call on the president to reminisce on the effects the now repealed Anti-Homosexuality Act had on the human rights discourse for sexual and gender minorities."
OutRight Action International Executive Director Jessica Stern also condemned the bill.
"Same-sex relations are already criminalized in Uganda's Penal Code," said Stern in a press release. "The inclusion of same-sex relations in this bill paints LGBTQ people as sexual offenders, and can only serve one purpose — to fuel already rampant LGBTQ-phobia, discrimination and violence. It is deplorable. The colonial legacy of criminalizing same-sex relations must end."
The Biden administration in February issued a memorandum that committed the U.S. to promoting LGBTQ rights abroad.
"The United States certainly stands up and defends the human rights of our LGBTQI+ persons all around the world and we also stand firmly in opposing violence and discrimination against all LGBTQI persons and will also urge governments to criminalize their status or conduct," said Porter during Wednesday's briefing.
"We will continue to condemn any violence or discrimination of vulnerable populations including our LGBTQI+ people, whether they're in Uganda or anywhere in the world," added Porter.