President of Tokyo Olympics committee visits LGBTQ community center
Japanese government urged to introduce nondiscrimination bill before games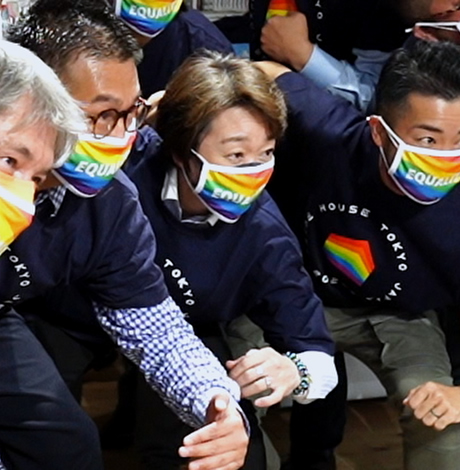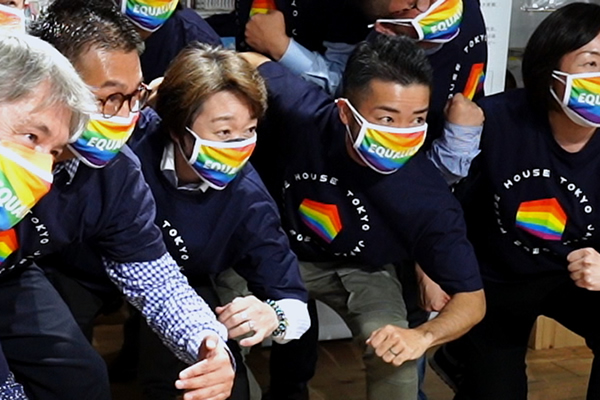 TOKYO — The president of the 2021 Summer Olympics planning committee visited an LGBTQ community center in Tokyo on April 27.
Tokyo 2020 President Seiko Hashimoto on April 27 visited Pride House Tokyo Legacy — the country's first permanent LGBTQ community center — in Tokyo's Shinjuku neighborhood. A video that Reuters posted on its website shows Hashimoto meeting with staff and volunteers and posing for pictures with them.
"There are people who cannot go to Pride House," said Hashimoto during the visit, according to Reuters. "There are still many people who are unaware of this great place. So together with Tokyo 2020 I hope the games will be an opportunity for many people to deepen their understanding for LGBTQ (people.)"
Pride House spokesperson Olivier Fabre told the Blade during a Zoom interview from Tokyo that he and his colleagues "were very impressed" with Hashimoto's visit.
"She did listen very carefully," said Fabre. "She did talk about her own experiences as an athlete and how she had friends, gay athletes, that once they came out she realized that their performances had improved and also she (knew) gay athletes that just couldn't come out of the closet and how they were suffering and how it difficult it was for them."
"She came across to us as somebody who understood what we are and what we are doing," added Fabre.
The Olympics were supposed to take place in 2020, but the pandemic prompted officials to postpone them. They are now scheduled to open on July 23 and close on Aug. 8. The Paralympics are slated to take place from Aug. 24-Sept. 5.
The International Olympic Committee in 2014 added sexual orientation to the Olympic Charter's nondiscrimination clause. The decision came after Russia's LGBTQ rights record overshadowed the 2014 Winter Olympics that took place that year in the Black Sea resort city of Sochi.
Fabre told the Blade that he and his Pride House colleagues, among other things, asked Hashimoto to ensure events that promote the Olympics are LGBTQ-inclusive. Fabre said Pride House also requested that athletes and volunteers receive training on LGBTQ-specific issues.
"She was also very positive about that," said Fabre.
The Olympics will take place less than six months after the Sapporo District Court ruled Japan's constitution ensures same-sex couples have the right to marry. OutRight Action International, Human Rights Watch and more than 100 other advocacy groups in Japan and around the world have called upon Prime Minister Yoshihide Suga to introduce a bill that would ban discrimination based on sexual orientation and gender identity in the country.
An ordinance that bans anti-LGBTQ discrimination in Tokyo took effect in 2018.
Fabre said members of the ruling Liberal Democratic Party of which Hashimoto is a member have begun to support the nondiscrimination bill. Fabre noted opposition parties back marriage equality, but resistance to the issue remains strong in Hashimoto's party.
"They're very conservative," said Fabre.
Fabre nsaid he nevertheless remains hopeful the Olympics will spur the Japanese government to extend rights to LGBTQ people. Fabre said Hashimoto's visit to Pride House is "a good start."
"We're being recognized by somebody as important as the Tokyo 2020 Olympics and that is very important," he said.
Activists around the world welcome Pope Francis' decriminalization comments
Church teaching about homosexuality remains unchanged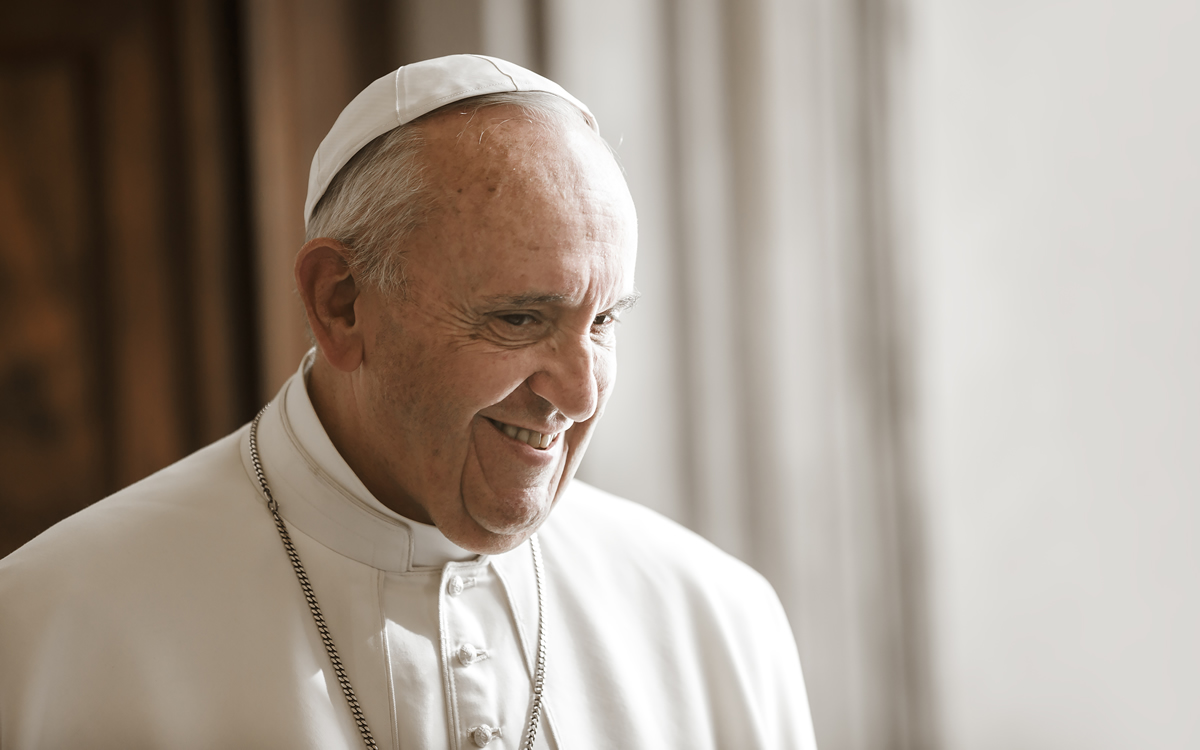 CURITIBA, Brazil — Activists around the world say Pope Francis' comments against criminalization laws are a milestone for the global LGBTQ+ and intersex rights movement.
Toni Reis, president of Aliança Nacional LGBTI+, a Brazilian LGBTQ+ and intersex advocacy group, told the Washington Blade that Francis' comments are "a message that needs to be assimilated by at least 70 countries that still criminalize homosexuality in some way, including 11 countries in which the death penalty can be applied."
Reis and his husband, David Harrad, in 2017 baptized their three adopted children at a Catholic cathedral in Curitiba, a city in southern Brazil. Reis later received a letter on official Vatican letterhead that said Francis "wishes you happiness, invoking for your family the abudance of divine graces in order to live steadfastly and faithfully as good children of God and of the church."
"We are unable to find in the recorded words of Jesus Christ, on whom the Christian faith is founded, any reference to homosexuality as a sin," Reis told the Blade. "There is no longer room for deliberately decontextualized interpretations of the Old Testament and the books of certain Apostles in this sense."
Francis during an exclusive interview with the Associated Press on Jan. 24 described criminalization laws as "unjust" and said "being homosexual is not a crime."
The pontiff acknowledged some Catholic bishops support criminalization laws and other statutes that discriminate against LGBTQ+ and intersex people. Francis told the Associated Press that cultural backgrounds contribute to these attitudes, and added "bishops in particular need to undergo a process of change to recognize the dignity of everyone."
Chantale Wong, the U.S. director of the Asian Development Bank who was born in Shanghai, is the first openly lesbian American ambassador.
Wong's aunt and uncle enrolled her in a Catholic bording school in Macau, which at the time was a Portuguese colony, after she fled China with her grandmother in 1960. Wong was baptized and given the name Chantale after St. Jane Frances de Chantale.
She later attended an all-girls Catholic high school in Guam.
"He is definitely my pope," tweeted Wong on Jan. 25.
He's definitely my #Pope #PopeFrancis! The AP Interview: Pope says homosexuality not a crime https://t.co/mN6XwzLdo5

— Ambassador Chantale Wong (@chantalew) January 25, 2023
Luxembourg Prime Minister Xavier Bettel, who is openly gay, in a tweet thanked Francis "for your strong and clear words against the criminalization of LGBTIQ+ persons in the world." Victor Madrigal-Borloz, the independent U.N. expert on LGBTQ+ and intersex issues who traveled to Cambodia last month, echoed Bettel.
"Criminalization based on sexual orientation is contrary to international human rights law," tweeted Madrigal-Borloz on Jan. 25. "I welcome this recognition by (the pope.)"
Criminalization based on sexual orientation is contrary to international human rights law. I welcome this recognition by @Pontifex. #IESOGI@free_equal https://t.co/YlzffgRUKT

— IE SOGI, Victor Madrigal-Borloz (@victor_madrigal) January 25, 2023
Homosexuality is the 'real sin'
The Vatican's tone towards LGBTQ+ and intersex issues has softened since Francis assumed the papacy in 2013.
Francis — who vehemently opposed a marriage equality bill in his native Argentina before then-President Cristina Fernández de Kirchner signed it into law in 2010 — a decade later publicly backed civil unions for same-sex couples.
The pontiff in 2013 said gay men and lesbians should not be marginalized.
Francis in 2016 later said the Roman Catholic Church should "ask forgiveness" from gay people over the way it has treated them. The pontiff in 2017 compared politicians who use hate speech against LGBTQ and intersex people and other minority groups to Adolf Hitler.
The Vatican in 2020 gave money to a group of Transgender sex workers in Italy who were struggling to survive during the coronavirus pandemic. Francis in 2021 named Juan Carlos Cruz, a gay Chilean man who is a survivor of clergy sex abuse, to a commission that advises him on protecting children from pedophile priests.
Francis last year during several of his weekly papal audiences met with trans people who were living at a Rome church.
Church teachings on homosexuality and gender identity remain unchanged despite these overtures.
Francis during the Associated Press interview referred to LGBTQ+ and intersex issues within the context of "sin." The pontiff later sought to clarify the comment.
"When I said it is a sin, I was simply referring to Catholic moral teaching, which says that every sexual act outside of marriage is a sin," wrote Francis in a handwritten letter he sent to the Rev. James Martin, editor of Outreach, a website for LGBTQ+ and intersex Catholics, on Jan. 27.
Pedro Julio Serrano, founder of Puerto Rico Para Todes, a Puerto Rican LGBTQ+ and intersex rights group, during an interview with the Blade acknowledged Francis "is giving a message that criminalization of the LGBTQ+ community must be fought." Serrano added, however, the pontiff's comments do not change church teachings.
"There is no change in dogma, there is no change in doctrine and nothing has changed in the catechism of the Catholic Church. Everything remains the same," Serrano told the Blade. "As long as all that remains the same, there is no change."
Serrano further stressed Francis' categorization of homosexuality as a "sin" is paradoxical.
"Homophobia: That is the real sin," said Serrano.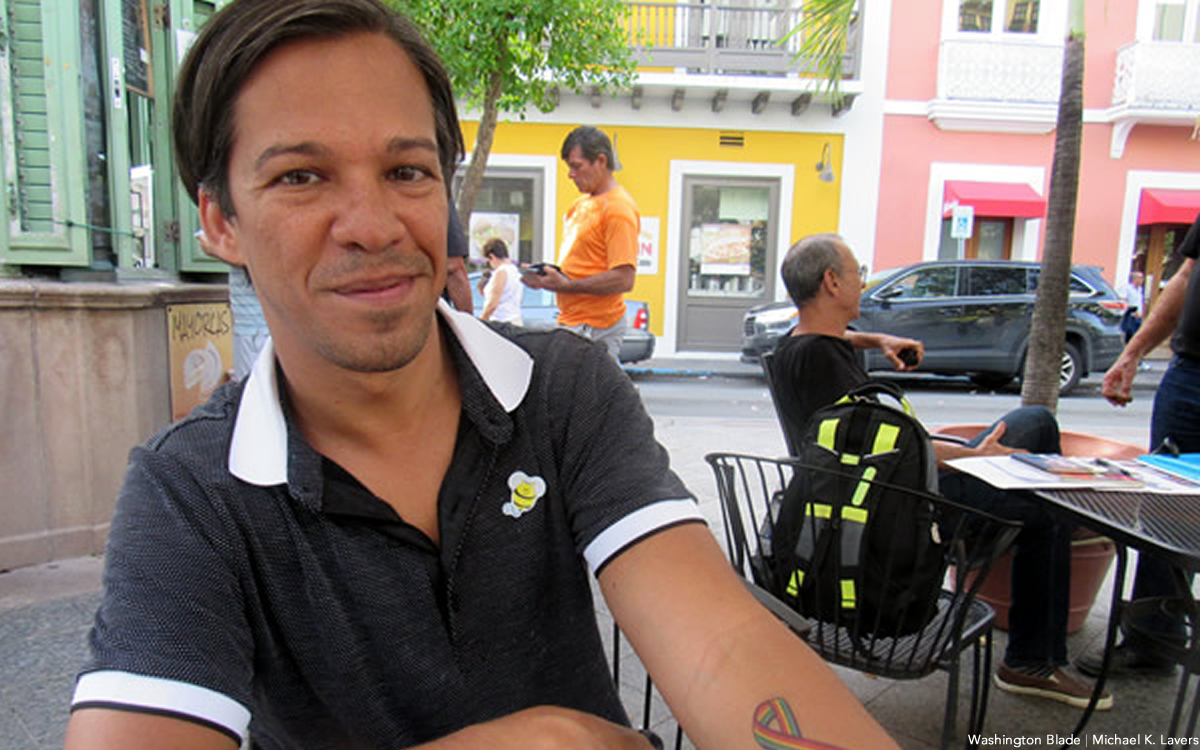 Frank Mugisha, executive director of Sexual Minorities Uganda, a Ugandan LGBTQ+ and intersex rights group, on Tuesday noted to the Blade that he is Catholic.
Uganda is among the dozens of countries in which consensual same-sex sexual relations remain criminalized.
Singapore, Barbados, St. Kitts and Nevis, Antigua and Barbuda, Botswana, Bhutan and India have decriminalized homosexuality in recent years.
Mugisha said Sexual Minorities Uganda welcomes Francis' statement, which he made ahead of his trip to Congo and South Sudan. (Consensual same-sex sexual activity is legal in Congo, while South Sudan continues to criminalize it.)
"Being Catholic, I know the Catholic Church will respect the pope's views and I hope the church in Africa starts working with us towards discrimination of homosexuality," Mugisha told the Blade.
ILGA World Co-Secretaries General Luz Elena Aranda and Tuisina Ymania Brown in response to Francis' comments said "such a simple statement has now the potential to initiate a much-needed change and will provide relief to millions of persons in our communities across the world." ILGA World Executive Director Julia Ehrt, like Serrano, said Vatican doctrine towards LGBTQ and intersex people needs to change if the pontiff's position against criminalization laws will have any meaningful impact.
"We urge the Holy See to turn these words into concrete action," said Ehrt. "The Catholic Church and its institutions can and should play an active role in supporting decriminalization efforts across the world and within the United Nations and multilateral fora, where demands to scrap these profoundly wrong laws have long been reiterated."
Outright International, a New York-based global LGBTQ+ and intersex rights group, in its response to Francis' comments also noted church teachings.
"We welcome Pope Francis' message of inclusion and acceptance," said Outright International in a statement to the Blade. "Discrimination, persecution and marginalization are common experiences for LGBTIQ individuals and communities around the world. In some countries, many are subjected to conversion practices and its lifelong physical and emotional damages, which are often performed and sanctioned in the name of church teachings." 
"Religious leaders have a storied history of perpetuating misconceptions about same-sex relations, promoting them as threats to society. As such, LGBTIQ people are subject to violent attacks, harassment and social stigmatization. The church's actions have also influenced efforts to oppose the advancement of human rights for LGBTIQ people," added Outright International. "Our hope is that the pope's statement will foster respect, dignity and conversations that will lead to change in attitudes and lasting legal protections in this arduous journey for full equality."