Another transgender woman's murder sparks renewed outrage in El Salvador
Zashy Zuley del Cid was shot in San Miguel on April 24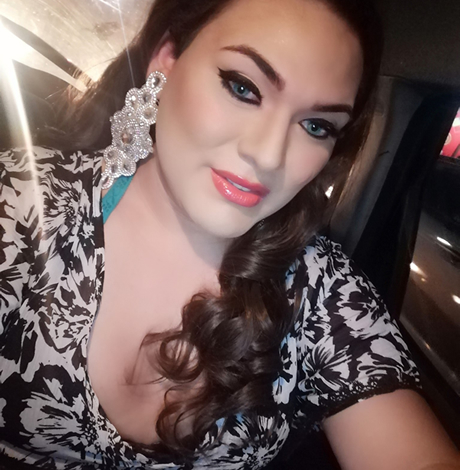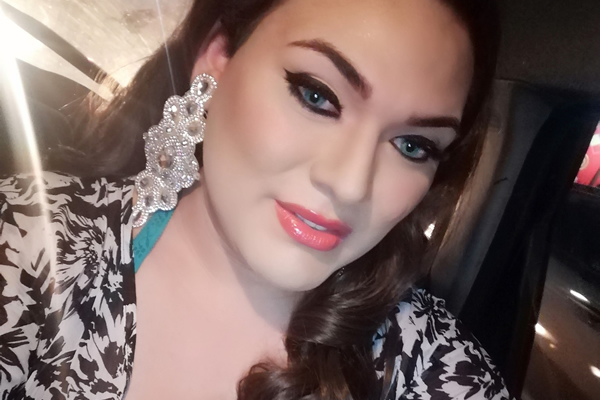 Editor's note: The Los Angeles Blade published a Spanish version of this story on April 30.
SAN MIGUEL, El Salvador — A gunshot to the back on April 24 cost Zashy Zuley del Cid her life.
The murder took place while she was working in an area in the city of San Miguel in which sex workers gather, according to the information that COMCAVIS Trans shared with the Blade. This fact outraged the organization, which is based in the Salvadoran capital, and Colectivo Perlas de Oriente leaders with whom del Cid was working.
COMCAVIS Trans, for its part, issued a statement in which it stressed LGBTQ people in El Salvador should enjoy the right to life, integrity and personal security.
"We suffer attacks for the simple fact of having a different sexual orientation or gender identity, which each person expresses with different patterns and gender roles," COMCAVIS Trans Executive Director Bianca Rodríguez told the Blade.
"Zashy is one more victim of that prejudice and hatred of which we are victims," said Rodríguez, recalling del Cid's work as a grassroots activist in San Miguel that she had been doing since 2017. "We do not want violence to continue against LGBT people, and it is for that reason we have made the corresponding call to the appropriate authorities to be diligent with investigations and (for us) to be recognized as citizens with equal rights and guarantees."
The U.N. Refugee Agency (UNHCR) has also condemned del Cid's murder.
UNHCR in an article it published explained that it, along with COMCAVIS Trans, in 2020 provided del Cid with assistance and housing after criminal elements forcibly displaced her from her home. Del Cid was enrolled in a training program for entrepreneurs and both organizations were giving her support from the framework of protection and protecting the livelihoods of internally displaced people in the country.
Del Cid would have been able to work in a beauty salon in order to support herself.
Community leaders in San Miguel were more united during del Cid's wake that lasted two days, but Rodríguez told the Blade the fact her family buried her with a masculine gender expression upset them.
"That process was difficult because the family did not want any LGBT people to attend, but a relative eventually allowed Colectivo Perlas de Oriente to attend," Rodríguez added.
"It is a reprehensible fact, especially because the police have not conducted a credible investigation of the case," she added. "It is worrying because the prosecutors didn't even know the victim's name."
COMCAVIS Trans figures indicate more than 600 LGBTQ people have been reported killed in El Salvador since 1993.
Statistics also indicate 151 LGBTQ people between 2018 and September 2019 said they were forcibly displaced from their homes. Trans women account for 67.5 percent of these cases, while gay men account for 17.2 percent.
Del Cid's colleagues will remember her as a woman who was committed to bettering herself with a business through which she could help other trans women get a job, but they will not forget their fear that her case will be another one in El Salvador that will be forgotten forever. That is why LGBTQ organizations will continue to call upon the appropriate Salvadoran authorities to investigate and bring justice for LGBTQ victims of violence.
HHS takes steps to reverse Anti-LGBTQ+ healthcare policy
The announcement came minutes before a scheduled hearing before the U.S. District Court for Equality California's lawsuit challenging the Trump-Pence Administration's "Rollback Rule"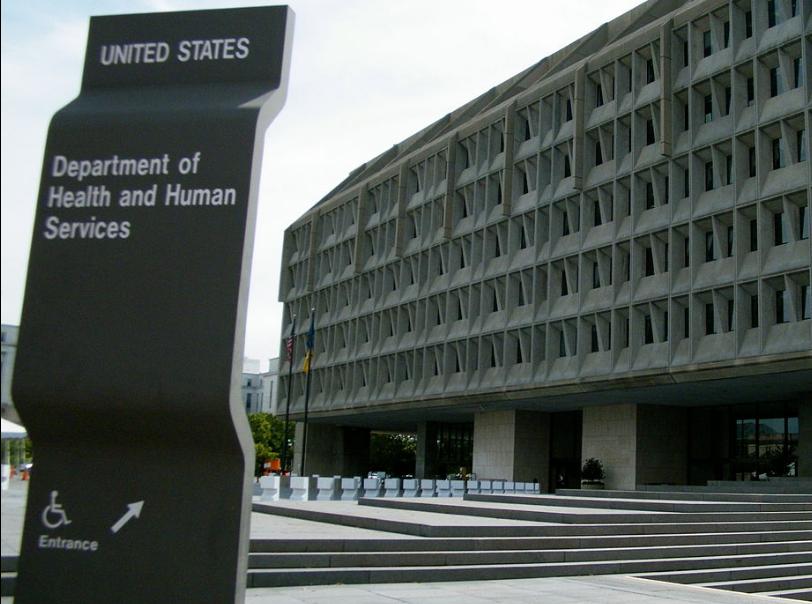 WASHINGTON – The U.S. Department of Health and Human Services announced Monday morning that the Biden-Harris Administration will interpret and enforce Section 1557 of the Affordable Care Act (ACA) and Title IX's prohibitions on discrimination based on sex to include discrimination on the basis of sexual orientation and gender identity.
The announcement came minutes before a scheduled hearing before the U.S. District Court for the District of Massachusetts in BAGLY v. HHS, Equality California's lawsuit challenging the Trump-Pence Administration's "Rollback Rule."
The Trump-era policy undermines the ACA's nondiscrimination protections on the basis of sex — including pregnancy, gender identity and sex stereotyping — as well as protections for patients with limited-English proficiency and those living with chronic illnesses, including HIV. Because the issues in BAGLY v. HHS are broader than what the Administration announced today, the Court scheduled a hearing on the government's motion to dismiss for June 3rd at 2:30 PM EST.
In reaction to the HHS announcement, House Speaker Nancy Pelosi issued a statement Monday:
"Today, the Biden Administration has taken essential and potentially life-saving action to affirm that all people in America have the right to quality, affordable health care – no matter who they are or whom they love. During this time of pandemic and always, it is vital that the most vulnerable have access to care, including LGBTQ Americans, who have long suffered injustice and discrimination that has left them dangerously exposed to health risks.

"The Trump Administration's decision to greenlight anti-LGBTQ discrimination in health care in the middle of a pandemic was an act of senseless and staggering cruelty, made in blatant defiance of our values and a Supreme Court ruling made just a month prior.

"Congressional Democrats together with the Biden Administration are proud to uphold the equal right of every American to access the care that they need to pursue a life of dignity and health. We must now build on this progress and enact the House-passed Equality Act to fully ban anti-LGBTQ discrimination in our nation."
In addition to Equality California, co-plaintiffs in BAGLY v. HHS include Darren Lazor, The Boston Alliance of Gay, Lesbian, Bisexual and Transgender Youth (BAGLY), Callen-Lorde Community Health Center, Campaign for Southern Equality, Equality California, Fenway Health, and Transgender Emergency Fund.
Lazor is a transgender man near Cleveland, Ohio, who experienced numerous counts of discrimination from healthcare providers on the basis of his gender identity from 2012 to 2017. He is a member of Equality California. Plaintiffs are represented by National Women's Law Center (NWLC), the Transgender Law Center (TLC), the Transgender Legal Defense & Education Fund (TLDEF), the Center for Health Law and Policy Innovation (CHLPI) of Harvard Law School and law firm Hogan Lovells.
The lawsuit asserts that the new rule violates the Administrative Procedures Act by being contrary to law, arbitrary and capricious and a violation of the Equal Protection Clause of the 14th Amendment. Notably, it was published on June 19,  just days after the June 15, 2020 U.S. Supreme Court ruling in Bostock v. Clayton County, which found that it is unlawful sex discrimination to fire employees based on sexual orientation or gender identity.
The lawsuit also asserts that the new rule will embolden discrimination and harm LGBTQ+ patients and people seeking reproductive health care, further stigmatize abortion and other pregnancy-related care, harm patients with limited-English proficiency, especially immigrants, and harm people with chronic illnesses, including those living with HIV. The rule will also create confusion about the scope of protections against discrimination under federal law.
Trans people, like plaintiff Darren Lazor, already face disproportionate discrimination in health care settings, including mistreatment by insurers and humiliation and harassment by doctors – problems that are exacerbated for trans people of color and trans people living in rural regions and the U.S. South. In seeking to deny trans people access to the healthcare they need, the Trump Administration had placed trans people, and especially Black trans women, in danger through deliberately harmful governmental action.
"We are thrilled by the news that the Biden-Harris Administration will take initial steps to reverse President Trump's dangerous, discriminatory Rollback Rule, which undermined healthcare nondiscrimination protections critical to the LGBTQ+ community, and trans people in particular," said Equality California Executive Director Rick Chavez Zbur.
"As the world recovers from a global pandemic, it's more important than ever that every American have access to quality, affordable healthcare without fear of harassment and discrimination. We remain hopeful that under Secretary Becerra and Assistant Secretary Levine's leadership, HHS will continue to take further steps to rescind the Trump-era regulation and address the harms that it has caused," he added.
Jenner stakes out immigration policy position at odds with most Republicans
Jenner would favor granting a path to citizenship to the 1.75 million undocumented immigrants in California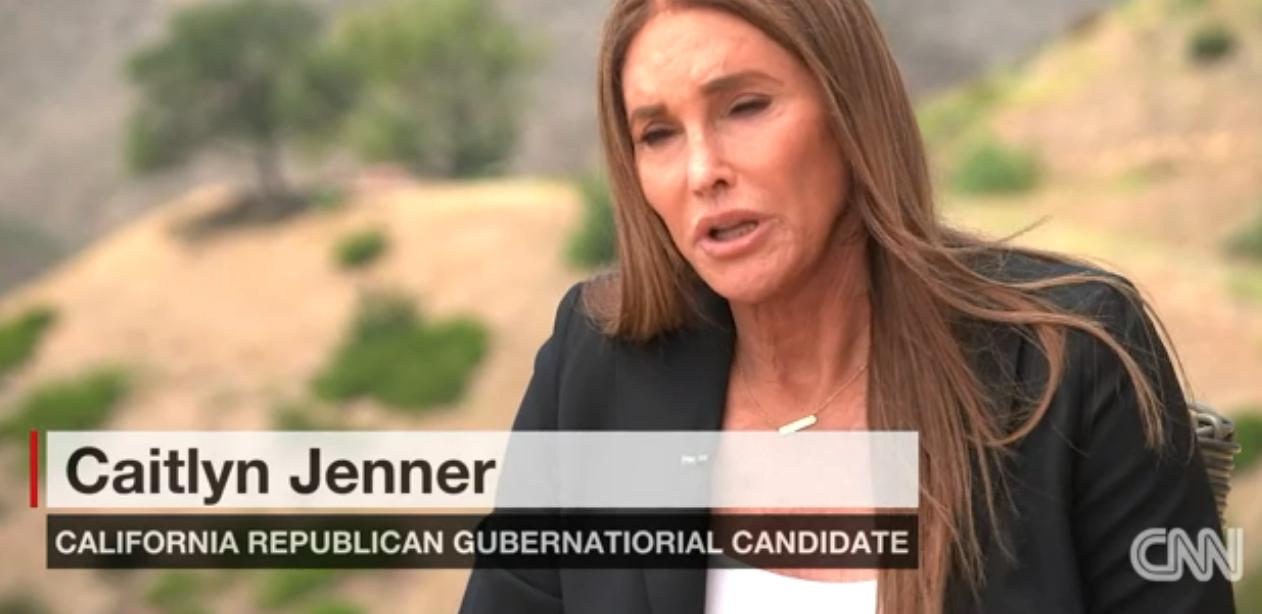 MALIBU – In an interview set to air Monday, Caitlyn Jenner tells CNN's Dana Bash that she would favor granting a path to citizenship to the 1.75 million undocumented immigrants in California.
Jenner, 71, a Republican gubernatorial candidate to replace incumbent Democratic Governor Gavin Newsom in a likely recall election later this Fall, is staking out a position that is considerably more liberal than a overwhelming majority of her party including former President Trump.
"I am for legal immigration, okay. What's been happening on the border was honestly one of the reasons I decided to run for governor," Jenner said in the interview. "I was watching people dying come across the river, kids in cages — whatever you want to call them."
"They should have a chance at citizenship?" Bash asked.
"Absolutely, yeah. They should. I mean, there's a lot of people, but personally I have met some of the most wonderful people who are immigrants, who have come to this country and they are just model citizens. They are just great people and I would fight for them to be US citizens," Jenner replied.
When asked about deportations, Jenner told Bash that "the bad ones have to leave," defining that group as those with criminal records or those who are affiliated with the street gang MS-13, adding "the list goes on."
"It's a lot of bad people that are trying to cross our border illegally. I don't want those people in our country," she added.
Jenner's candidacy has caused a stir in the political spectrum of the Golden State as she publicly made statements, first to a reporter from tabloid media outlet TMZ that Trans girls' should not be allowed to play in sports followed by an interview last week with Fox News host Sean Hannity in which she not only repeated her position but then she appeared to denigrate homeless people.
Her statements on the homeless issues in California to Hannity were sharply rebuked by advocates and politicos who labeled her as ignorant, and a rich entitled Republican without consideration for the less fortunate.
The full interview with Bash that will air on "Anderson Cooper 360" at 8 p.m. ET Monday night.
NCAA championship softball games to be held in anti-Trans youth sports states
Three of the sites are in states that have enacted laws banning the participation of Trans youth in girls' and women's sports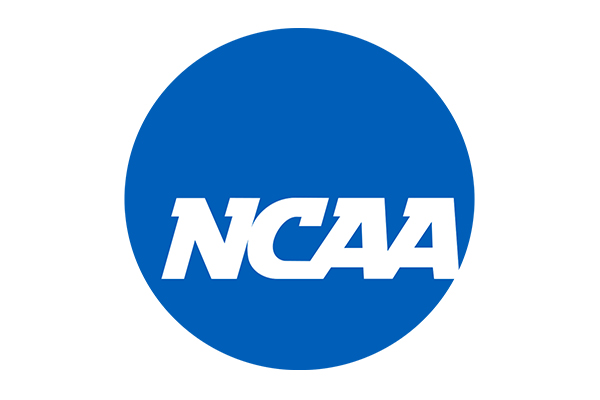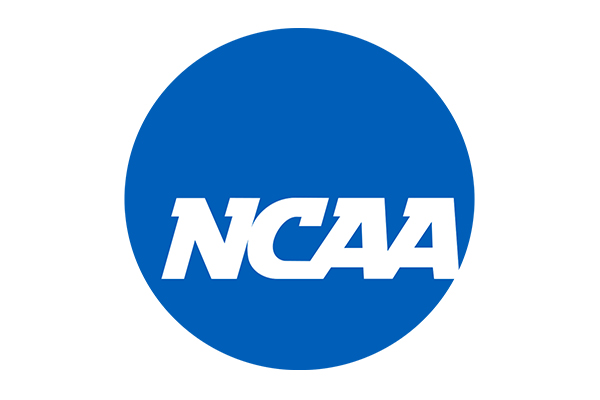 INDIANAPOLIS, IN. – An announcement made by the National Collegiate Athletic Association (NCAA) less than a week ago on the 20 predetermined preliminary round sites at universities and colleges for this year's Division I Softball Championship has LGBTQ and Trans equality activists aggravated.
Three of the sites are in states that have enacted laws banning the participation of Trans youth in girls' and women's sports, Arkansas, Alabama, and Tennessee.
The Board of Governors of the NCAA, which regulates student athletes from over 1,268 North American institutions and conferences of higher learning, released a statement last month supporting the opportunity for transgender student-athletes to compete in college sports.
The NCAA said that "firmly and unequivocally supports the opportunity for transgender student-athletes to compete in college sports. This commitment is grounded in our values of inclusion and fair competition."
"When determining where championships are held, NCAA policy directs that only locations where hosts can commit to providing an environment that is safe, healthy and free of discrimination should be selected," the April 12 statement said. "We will continue to closely monitor these situations to determine whether NCAA championships can be conducted in ways that are welcoming and respectful of all participants."
The NCAA announcement on April 30 regarding selection of schools to host the the Division I Softball Championships in states that have now banned Trans girls and young women from playing sports on teams in alignment with their gender identity, is being seen by some advocates who took the NCAA's statement to mean that it wouldn't consider states that had passed legislation targeting trans people as specious.
One Trans advocate who spoke with the Blade Friday and asked not to be identified, said that the NCAA's choice for the games was hypocritical and contravened the April 12 statement.
The 20 potential regional sites for baseball will be announced next week, and that list will be pared to the 16 official hosts on May 31.
The NCAA did not respond to a request by the Blade for comment or clarification.
The 20 potential host site institutions for SOFTBALL are as follows:
| | |
| --- | --- |
| Alabama | Michigan |
| Arizona | Missouri |
| Arizona State | Oklahoma |
| Arkansas | Oklahoma State |
| Clemson | Oregon |
| Florida | Tennessee |
| Florida State | Texas |
| Georgia | UCLA |
| Kentucky | Virginia Tech |
| LSU | Washington |