Pride march is needed more than ever
It's supposed to be Pride season in Los Angeles, but you wouldn't know it.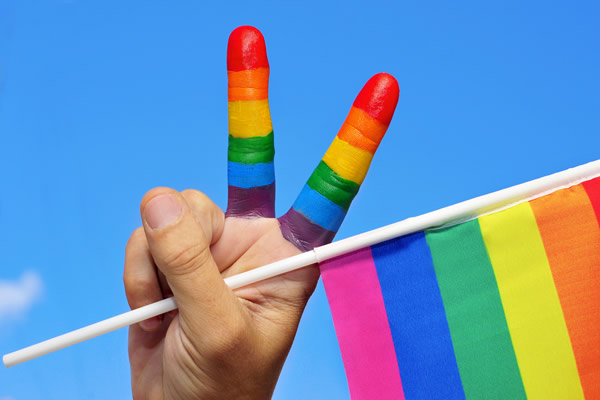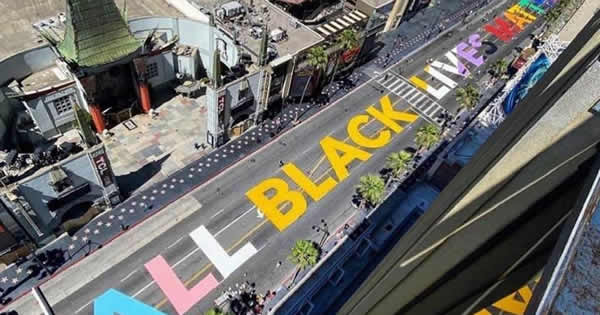 It's supposed to be Pride season in Los Angeles, but you wouldn't know it.
It's supposed to be a time you'd normally expect a thousand and one events at dozens of locations celebrating every color of the rainbow, glittering events replete with deep-pocketed corporate sponsors and breathless expectations for the celebratory Pride Parade.
It's supposed to be time for a Proud people to honor an heroic generation who, exhausted by institutionalized oppression and violence, donned their best drag and Birkenstocks, stood up and fought back, saying 'fuck you' to the closet of invisibility and second-class subjugation.
Tragically, Pride events seem almost nonexistent this year, but Pride is bursting out all over.
It has been hobbled by the unexpectedly erratic nature of public health restrictions during a pandemic that has killed more than 3 million people worldwide, 62,000 in California and 25,000 in Los Angeles County.
For more than a year, we have sacrificed much of our local economy to make sure the disease could be contained and that lives were spared.
And now, things have changed.
Thanks to science, miracles in medicine, measures taken by thousands of heroic workers and our difficult sacrifices, we stand before the dawn of a brighter day. COVID cases, hospitalizations and deaths are, to quote a New York Times headline, "Dropping Like a Rock."
But Pride Month should be kicking into high gear by now, adjusting to and dealing with the 'known unknowns' that have made any kind of a traditional organized event impractical and nearly impossible.
Unfortunately sponsors require liquidity and lead time to support organized events and many have been devastated financially by the COVID economy. Additionally, they have a heightened concern for liability in 2021 without an 'all clear' from the LA County Department of Health.
But we are supposed to be a community that knows how to navigate these dark choppy waters.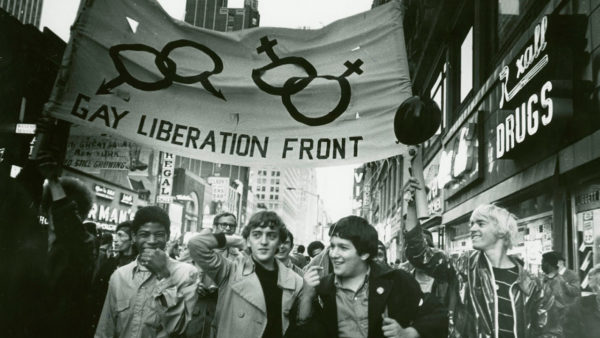 The 1969 Stonewall rebellion in New York was a spontaneous event. It lasted for days and has resonated for more than 50 years. Our response to the AIDS crisis was a spontaneous coming together as a diverse community that humanized our plight and moved science, politics, the arts and pockets of society to take action. We fought ignorance and wave after wave of significant attacks and violence against our people by creating grassroots infrastructures to serve our needs. The LA LGBT Center, GLAAD, even more recently, the launching of the Los Angeles Blade were all responses to our need to take care of our own.
So, where are LA's LGBT leaders now, when you need them? Are there any?
Why isn't anyone demanding a Pride celebration, even impromptu?
We don't need permission.
We don't need a budget.
We don't need any City to say we can take the streets and march in peaceful assembly.
It's our first amendment right, afterall.
How is it possible that with less than a month to go, Christopher Street West — an organization that has hosted LA Pride in Los Angeles since 1970 — is silent on whether there will be any live events or even a march?
After breaking up with the City of West Hollywood last year, the best CSW seems to be able to execute is a KABC broadcast. While that was great during the worst of COVID and I loved last year's show, a virtual-only approach to a life with Pride is not enough.
LGBTQ people are 12% of the population in Greater Los Angeles County – but are the haven cities of Los Angeles and West Hollywood even doing anything? They don't seem to know much.
During a mid-April West Hollywood City Council meeting, the West Hollywood Chamber of Commerce proposed some ideas that would have utilized the services of Jeff Consoletti's JJLA to create a series of interactive events and highlight WeHo businesses. But there were too many perceived unknowns — the status of LA County's COVID restrictions being the biggest hurdle — to fully embrace it.
It was decided at that meeting that West Hollywood will host WeHo Pride during the weekend of June 25, 26 and 27. In addition to the City's yearly One City One Pride programming (so far virtual), the Chamber of Commerce was tasked to work with businesses to have them develop Pride themes in their establishments and Out on Robertson will feature LGBTQ Non-profit booths.
Councilmember Sepi Shyne, noted the lack of a march component, saying that a large gathering event should be expected. Councilmember John D'Amico agreed and called for funding of a trans-focused aspect of whatever event comes together.
The LA City Council has yet to discuss Pride specifics.
Yet, there are models for how to do Pride in uncertain times.
Last year, a group of Black LGBT activists called for a solidarity march that replaced Pride. It was held in solidarity with Black Lives Matters, highlighting the murders of Black transgender people nationwide. It was called the 'All Black Lives Matter March.'
That march was a nearly spontaneous event. It was an entirely trouble-free celebration march of inclusion and diversity — and it was among the most spectacular and most joyous Pride days of my nearly 40 years attending Pride marches and events around the world.
It was cathartic for the hundreds of thousands of COVID-masked people who gathered that day, a day that gave hundreds of thousands of Angelenos who had felt bereft of a way to celebrate the 50th Anniversary of one of the world's largest and most important parades.
The rage that built up after the May 25, 2020 police killing of George Floyd and the earlier fatal police shooting of Breonna Taylor finally awoke a nation to the thousands of similar murders exposing the cancer of systemic racism institutionalized in our society and culture.
Our LGBTQ+ community woke up, spoke up and acted up, too.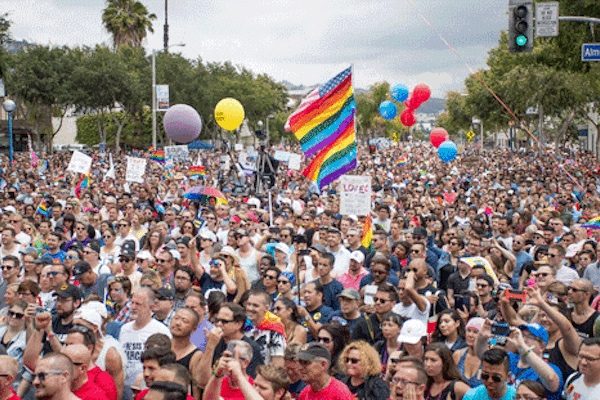 We've been on edge since the election of Donald Trump, which promised a near total erasure of all political and social progress we had made over decades of fighting. Trans people, in particular, were targeted by Trump.
LA responded with the Resist March with thousands of people taking over Hollywood Boulevard and marching to a rally in West Hollywood. We wanted to put the Trump Administration on notice that 'we weren't going to take it,' we are not going back and we will not be erased!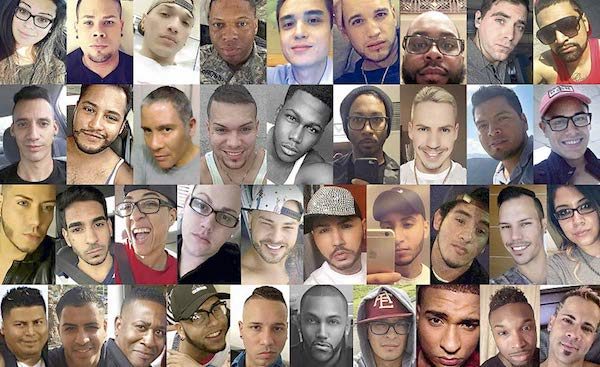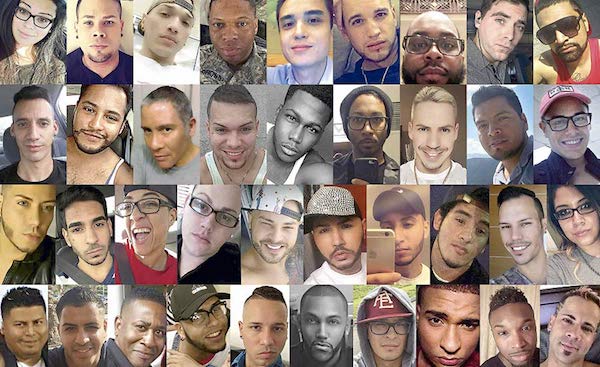 And then there was that morning of LA Pride's Parade in 2016 when we all woke up to the horrifying news that 49 members of our community had been murdered by a madman at the Pulse dance club in Orlando, Fla. We soon discovered that another lone-wolf anti-LGBTQ attack had been planned for the parade in WeHo. One man from Ohio was arrested with guns in his car; we feared others had escaped detection. But we resolved to courageously march anyway, turning the Pride celebration into a remembrance of the lives lost in Orlando.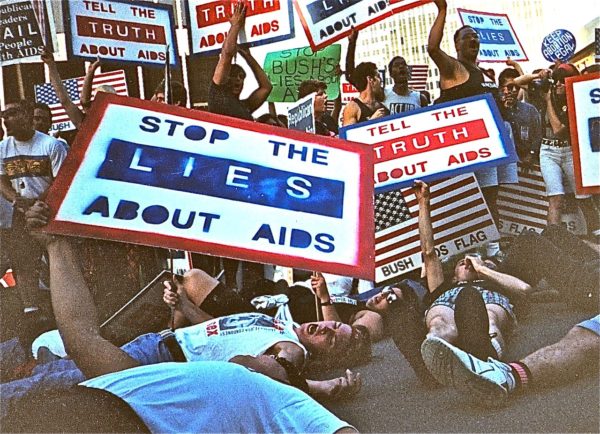 We were so resolved in large part to our many years of experience celebrating Pride during the darkest days of the AIDS crisis. Those were remarkable year when we fought for our lives against another pandemic. And we fought in impromptu ways with anger and pride and always with overflowing joy.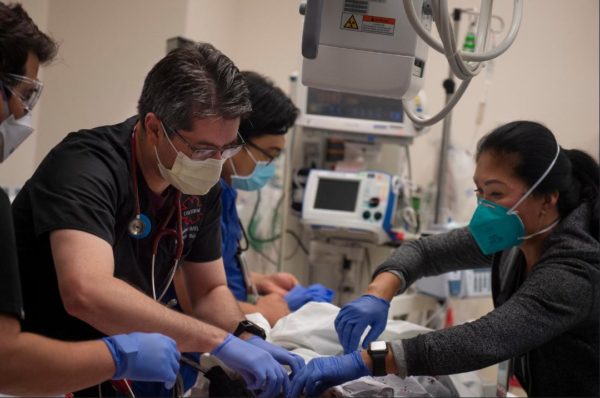 Now, after more than 14 months of COVID lockdown, we want to break free.
Bouncing off the June 25, 26 and 27 WeHo Pride weekend announcement, I propose a covid-safe, socially distant and impromptu celebratory march from Fairfax to Robertson along Santa Monica Boulevard on the morning of Sunday June 27.
We have so much to celebrate. We have climbed out of a Covid-19 disaster. Our community has embraced vaccinations. We have a new President and there is renewed hope that many of us have never experience before. It's a liberation.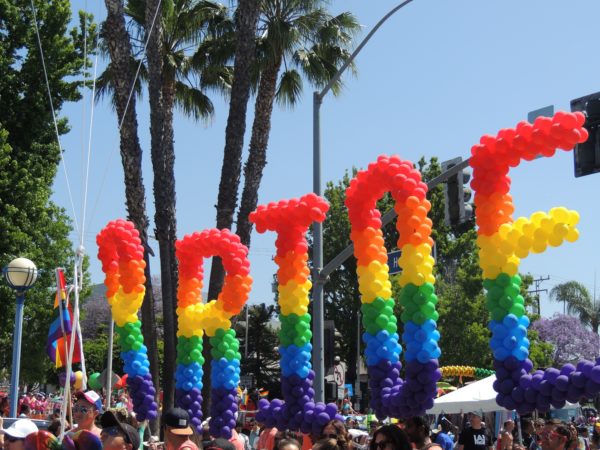 Pride is bigger than any one of us. We must refer to the past lessons of Pride and celebrate together in 2021.
But will we?
Texas Trans girl assaulted over GOP lies about Uvalde shooting
Why was this teen girl assaulted by a grown man she'd never met, harassed by four strangers who could tell she was trans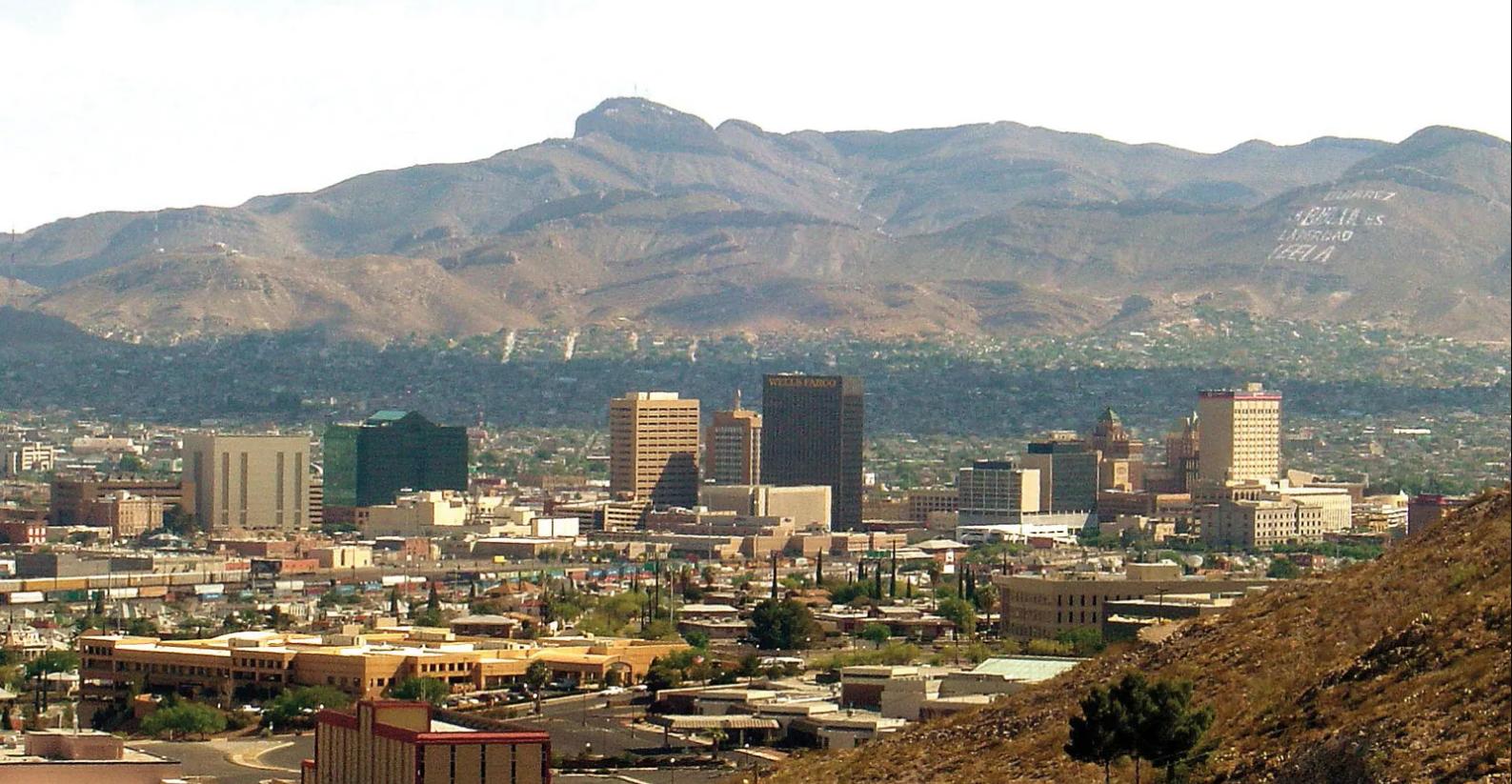 By James Finn | DETROIT – "Oh look, it has a dick," snarled one of four men last night outside an El Paso library where Tracey had just finished her high school homework before heading to the halfway house where she lives because her parents kicked her out for being transgender.
In a phone interview today, Tracey told me the man grabbed her arm and forced her body around to make her look at him, saying "Yeah, you know they're perverting kids instead of killing them."
She had no idea what he meant, but she was scared, like she says she usually is on the streets of El Paso these days. "I'm only 17!" she told the man who grabbed her.
Another man said, "Yeah, you know it was one of your sisters who killed those kids. You're a mental health freak!"
She twisted away and rushed off on her bicycle, stopping to phone the El Paso Police, who refused to take an assault report. Hours later, during a phone session with a Rainbow Youth Project counselor, Tracey heard about false rumors flying around the Internet — that the horrific mass shooting at Robb Elementary School in Uvalde, Texas had been committed by a "transsexual leftist illegal alien." The rumor was amplified in a big way by Paul Gosar, a dentist and Arizona Republican Congressmember who styles himself a doctor on Twitter.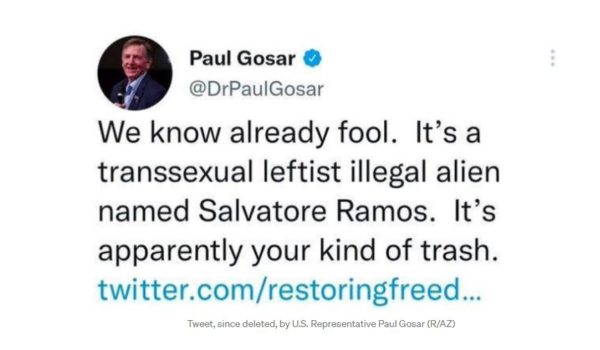 Nobody is quite sure where that false claim got started, but it spread rapidly, based on photos of a person unrelated to the attack. The 18-year-old man who killed 19 children and 2 adults yesterday is neither transgender nor an illegal immigrant.
Gosar amplifying this scapegoating rumor is not unusual. According to Brody Levesque, writing about the Uvalde shooting in the LA Blade, "Gosar is an anti-immigration, anti-vaxxer, radical right hardliner who routinely cozies up to white nationalists." He's typical of the Trump-supporting hard-right faction that now dominates the GOP.
Let's talk about the school shooting, then come back to Tracey, Gosar, and scapegoating
I've felt sick to my stomach since late yesterday when I learned about the horrific mass shooting about 80 miles outside San Antonio. I couldn't stop crying for the parents of those 19 little children who are never coming home again. I despaired at a staunch, reflexive Republican reaction against even minimal gun regulation. I sat glued to President Biden addressing the nation, and I thrilled to Golden State Warriors coach Steve Kerr's impassioned plea for action on gun control.
I had no idea as I was mourning for those children and their devastated parents that a GOP talking point about mental health would soon dominate Fox News and conservative social media. I never could have conceived that the narrative was already twisting itself up with that other GOP mantra, that trans teens are mentally ill and that people who support them are committing child abuse.
But they did come together, in El Paso, with Tracey. So, let's talk about Tracey.
Tracey is not mentally ill. She's not dangerous. She's not hurting anybody. But she spent two months this spring living on the streets because fellow students threatened to out her as trans to her parents. When she tried to get ahead of that by coming out to her parents on her own terms, they told her to get out.
She goes to high school every day watching her back, because students, teachers and other staff are hostile to her. She used to confide in a kind guidance counselor, but she doesn't anymore because the counselor got in trouble after people falsely claimed she'd encouraged Tracey to "become" trans.
Tracey told me that isn't true. She started socially transitioning in 9th grade before she met the counselor. She just liked sitting down for a few minutes with a kind adult.
She can't anymore.
Tracey can't talk to her counselor at a community clinic anymore either. They shut their doors to trans teens a few weeks ago when the Texas government began investigations based on Texas AG Ken Paxton's legal finding that supporting transition is child abuse. It doesn't matter that Tracey just wants to talk and get support. The clinic isn't taking any chances.
The only people Tracey could turn to for support last night were at the Rainbow Youth Project hundreds of miles away in Indiana. They calmed her down after her assault, listened to her fears, and provided as much emotional support as possible over the phone. Then they called the El Paso Police Department for her, who once again refused to take a report. (The EPPD did not immediately respond my request for comment.)
A Rainbow Youth volunteer flew to El Paso from out of state two months ago to advocate for Tracey. They got her off the streets and into a room in a halfway house Tracey calls "nice and comfortable." She says she calls them when she's feeling down, and they often check in on her. She sounds a little weepy when she tells me the only kind people she can to talk to now don't live in Texas. She hopes that changes when she turns 18.
Let's talk about scapegoating
Tracey doesn't want to hang up when I'm ready to start writing this article, but I need to focus, to ask myself why this teen girl with a soft Texas accent got assaulted last night by a grown man she'd never met, harrassed by four strangers in their early 20s to late 30s who could tell she was trans and wanted to blame child killings on that.
Look, the U.S. has an epidemic of mass shootings going on. We must confront that together as a nation. So, how about we stop the scapegoating? I don't know what's happened to Republican leadership, why they won't face up to gun violence, but I can see something clearly. They keep demonizing LGBTQ people. Because that's apparently easier than tackling tough problems.
And last night? That scapegoating terrified a teen girl just trying to ride home on her bike.
How about we knock it off? How about we leave people like Tracey alone? How about we tell Paul Gosar to do his real job instead of stirring up hate? How about we stand up for people who aren't hurting anyone?
I don't know about you, but I'm sick over the Uvalde shooting, and I sure would have liked to focus on that today. What's going on, America? Can we stop bashing trans people, please?
************************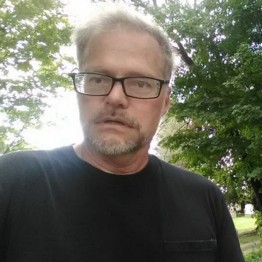 James Finn is a columnist for the LA Blade, a former Air Force intelligence analyst, an alumnus of Queer Nation and Act Up NY, and an "agented" but unpublished novelist. Send questions, comments, and story ideas to [email protected]
********************
The preceding article was previously published by Prism & Pen– Amplifying LGBTQ voices through the art of storytelling and is republished by permission.
U.S. Catholic bishops must recuse themselves from politics
An archbishop complains Speaker Pelosi is a source of "scandal" harming the Church. So, let's talk about scandal & who's really causing it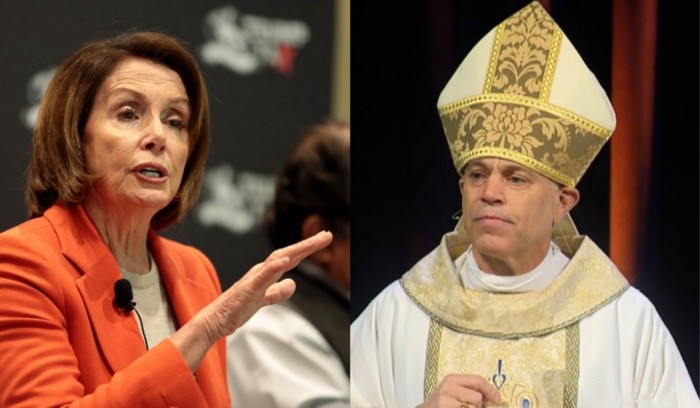 By James Finn | DETROIT – A powerful U.S. Catholic bishop is at it again, forcing himself into politics trying to make an elected leader knuckle under to Church "discipline." Enough! It's bad enough this guy is a notorious anti-LGBTQ bigot reviled by many San Francisco Catholics.
It's bad enough he's defying Pope Francis's directive not to use Church sacraments as weapons. But when he tries to force House Speaker Nancy Pelosi to change how she represents her constituents, he's gone more than just a bridge too far.
The archbishop complains Pelosi is a source of "scandal" harming the Church. So, let's talk about scandal and who's really causing it. But first, a rundown on the facts:
The Archbishop of San Francisco bars House Speaker Nancy Pelosi from communion because she opposes criminalizing abortion
Salvatore Joseph Cordileone, the Catholic Archbishop of San Francisco, tweeted yesterday that U.S. House Speaker Pelosi "is not to be admitted to Holy Communion" because of her opposition to criminalizing abortion in the United States. In details reported by the New York Times, the archbishop ordered Pelosi in a letter not to present herself for communion and ordered archdiocese priests to deny her the sacrament should she request it.
After numerous attempts to speak with Speaker Pelosi to help her understand the grave evil she is perpetrating, the scandal she is causing, an the danger to her own soul she is risking, I have determined that she is not to be admitted to Holy Communion. https://t.co/l7M85CyG86

— Archbishop Salvatore J. Cordileone (@ArchCordileone) May 20, 2022
Speaker Pelosi calls herself a "devout Catholic" and "regular communicant," telling C-Span that if she were ever denied communion, "that would be a severe blow to me." She acknowledges conservative forces in the Church would like throw her out over her insistence that the U.S. government must not mandate reproductive decisions for women, but she insists she's not going anywhere.
Cordileone wants to talk about scandal, so let's talk about scandal
"Scandal" has a special meaning in Catholicism. It's a "sin," a statement or act that "leads people to move away from Jesus Christ and the salvation he offers us." Scandal in its most straightforward Catholic sense might consist of a Catholic leader claiming Church teachings are wrong. In a more nuanced sense, scandal could be a truthful statement that lead people away from the Church.
If anyone is guilty of the sin of scandal here, the archbishop is. Nancy Pelosi IS a faithful Catholic. She hasn't had an abortion. She doesn't encourage women to have abortions. But as the elected representative of U.S. citizens from all over the San Francisco area, she says criminalizing abortion must be off the table. She has to represent all her constituents, not just the Catholic ones. She refuses to impose her religion on people who practice other religions or no religion.
Know what else Pelosi doesn't support criminalizing?
Contraception
Oral sex
Masturbation
Divorce
Same-sex marriage
Cordileone teaches that all of those are grave moral evils, and he's tried to enforce them for San Francisco Catholics and non-Catholics alike.
Seriously.
In 2015, he forced staff at Bay Areas Catholic schools and charitable agencies to sign employment contracts agreeing to refrain from all the above (plus much more) and publicly affirm they are "grave moral evils," or face dismissal.
Even if they aren't Catholic.
Hundreds of prominent Bay Area Catholic leaders responded, sending a letter (read the full text here) begging Pope Francis to replace Cordileone with someone who would not cause scandal to the Church. Francis did not respond. Cordileone then mounted a massive witch hunt against LGBTQ Catholic employes — from teachers, to counselors, to social workers, to clerical staff. He disingenuously claimed custodial workers are "religious ministers" exempt from protection from California's employment equality laws.
Many Catholic lay people resigned from Catholic agencies. Some said they would leave the Church for greener religious pastures where they were free to exercise their personal moral consciences. Many have questioned why Cordileone focuses so hard on rooting out gay/trans staff or staff who support gay/trans equality. He hasn't mounted a witch hunt, after all, against Catholic staff who limit family size. He's not grilled couples about their private bedroom practices. Divorced staff haven't been fired. It's curious, say San Francisco Catholics, that only LGBTQ people seem to be in Cordileone's crosshairs.
Speaking of scandal, the archbishop continues scandalizing Bay Area Catholics by refusing to release a list of hundreds of archdiocese priests credibly accused of child sexual abuse, something the vast majority of U.S. bishops have already done. He's even defying California law to keep the list from Catholic parents who insist they have a right to know.
Scandal? Well, pews are emptying out fast and the drop is sharper every year. Donations are down precipitously. I'd call that the result of scandal, wouldn't you?
Catholic scandal aside, Cordileone threatens U.S. democracy and pluralism
Whether Nancy Pelosi remains a member in good standing of the Catholic Church is an important question for many Catholics, but a larger issue presents itself. Can U.S. Catholics meaningfully serve as government leaders if Church patriarchs try to dictate positions on issues that impact the nation as a whole?
This tweeted comment to Cordileone sums things up very well: "Speaker Pelosi follows her religion. You are punishing her because she does not believe in forcing her religion on others. As a public servant she took an oath to the Constitution, not the Church. You are not our government, but you are the reason people will leave your Church."
If the archbishop wishes to teach women that abortion is a grave moral evil, then he should do that. He should write books, he should speak in public, he should persuade and convince. He should encourage or even require other priests in his archdiocese to do the same. He should focus on being a faith leader.
But when he steps into politics, when he tries to twist a politician's arm with religious discipline, he crosses a red line. The United States does not and must not tolerate religious leaders forcing their beliefs on people who don't share them. The Roman Catholic Church has a terrible track record of doing exactly that, and the American people must not stand for it.
Trying to stop a suicide hotline? Here's why religious leaders need to stay in their lane.
A year ago, the National Catholic Reporter revealed that "The U.S. Conference of Catholic Bishops has hit a stomach-churning new low," in lobbying to stop Congress's bipartisan national suicide hotline. The bishops (a majority of all U.S. Catholic bishops) worked behind the scenes to torpedo the law because they opposed the hotline providing services specifically to LGBTQ people.
The bishops were apparently blinded by dogma, rejecting love and compassion in favor of a convoluted theology of refusing to label LGBTQ people as LGBTQ people.
I have no idea why the bishops believed the national suicide hotline was any of their business. It doesn't impact the Church, and they have no possible interest in how it operates. But they made it their business like Cordileone is making civil abortion law his business.
Can you join me in asking him to back off?
Can you raise your voice demanding that he stay in his lane? That he stop trying to force Catholic beliefs and practices on people who don't share them? That he stop trying to dictate to democratically elected leaders?
Better yet, can you join me asking Pope Francis, once again, to replace Archbishop Salvatore Joseph Cordileone? Faithful Catholics have been asking for years, and the time has come.
Here's how to communicate your message to the pope:
Email the Office of the Apostolic Nuncio to the United States, Archbishop Christophe Pierre at [email protected] or phone his office at 202–333–7121.
************************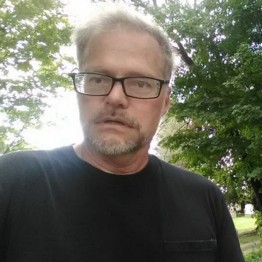 James Finn is a columnist for the LA Blade, a former Air Force intelligence analyst, an alumnus of Queer Nation and Act Up NY, and an "agented" but unpublished novelist. Send questions, comments, and story ideas to [email protected]
********************
The preceding article was previously published by Prism & Pen– Amplifying LGBTQ voices through the art of storytelling and is republished by permission.
Gay, Trans, Black, Woman: Voluntary segregation heats up across U.S.
Christian nationalism has already made racism and xenophobia respectable again. White Christian nationalism promises more division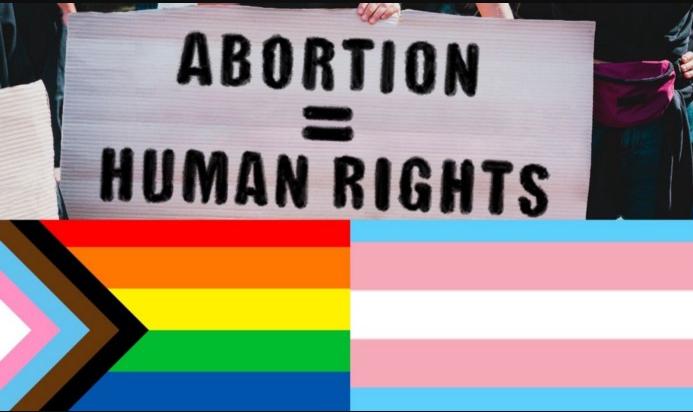 By James Finn | DETROIT – Know what delights me about trans and gay young people these days? They no longer presume they must uproot themselves from family and community to thrive and find love. They can be happy where they are…..
I wrote the above paragraph six years ago. I broke into online writing with a viral essay on another platform titled, "Have You Seen My Yellow Brick Road?" I described my journey from closeted teenager to happy middle-aged gay man, remembering fleeing my suburban Iowa home in search of "Oz," a metaphor for love and acceptance, only to find that while I wasn't looking, Oz had come to me.
"Please," I wrote in conclusion, "if anyone finds a pair of ruby slippers, burn them!
Wow, have things changed since I wrote that
Somebody asked me a question on an LGBTQ Facebook group yesterday: "Where do you see the struggle for queer equality going in the next decade?" I hated what my answer had to be, because it means the borders of Oz are retreating.
"We're going to have to focus" I wrote, "on building strong communities in cities and states where Democrats are in charge, and we're going to have to reach out to our queer siblings in red states. We're going to have to make space for them to join us, and we're going to have to work to get life-saving/sustaining services to queer people, especially kids, stuck where they are."
What I meant is, we're going to end up segregated again.
Maybe that won't mean a return to the densely populated gayborhoods we used to rely on — that had been emptying out as we perceived less need for them — but we're already witnessing the beginnings of what could turn into a great migration. In my own circles of queer friends, people are already leaving southern/heartland/red states… or they're talking about it seriously. Prism & Pen writer Logan Silkwood is selling his house and moving 1,719 miles in search of his and his wife's personal Oz.
A queer exodus from red states has already started
Not a day goes by that I don't see social media posts from queer people in Florida, Texas, Tennessee, Oklahoma, or Idaho searching for jobs or housing in blue states, or announcing they're moving. And why not? According to Brody Levesque in the LA Blade yesterday, "child abuse" investigations of parents of trans kids in Texas are back on again after a court had struck them down. What parent is going to live with that fear? The U.S. Air Force is even cooperating by allowing families with trans children to transfer early out of Texas with no strikes against their service records.
Where I live in rural Michigan, trucks roar up and down highways every day with Confederate battle flags snapping in the wind.
LGBTQ people are leaving Florida even though Miami has a reputation as LGBTQ friendly. South Beach is actually on of our gayborhoods. Gay couples are speaking up about leaving or trying to leave because of a hostile state government with its Don't Say Gay law, and with the probability things are going to get worse.
Yesterday, for example, The Washington Post featured a story about Nicolette Solomon, a young lesbian who just quit her job with the Miami-Dade County Public Schools. She says her marriage to her wife led to so much workplace suspicion and hostility that "it no longer felt possible to be lesbian and a teacher in Florida."
And that's in liberal Miami!
Will she move to a different state to seek the happiness and fulfillment she used to find in teaching? She doesn't know yet.
Solomon is one of several queer teachers who have already resigned in Florida, citing the recently passed Don't Say Gay law. Several of them are actively seeking jobs in blue states.
LGBTQ people are thinking twice about purple states too
Yesterday, The Advocate featured a story about an elite private school in "purple" Maryland that denied admission to 11-year-old Brayden Stratton. Megan Stratton and Jennifer Dane applied to the non-denominational Christian school because their son has friends there and because the school has an excellent academic reputation. They wanted him to have a head start in life, but the school turned him down because his moms are engaged to be married.
Would you stay in a community that rejected you? I think that's an important question, because this family is the tip of a growing iceberg. Ever since same-sex marriage became legal, certain institutions, usually conservative Christian ones, have used it to reject LGBTQ people, and the problem is getting worse. I don't know what Megan and Jennifer are planning, but I imagine they've at least thought about what it would be like to live where they aren't strangers in a strange land — where their high-achieving kid would be welcome or even recruited to an elite school his friends attend.
Abortion will soon separate us too. It's already begun.
Supreme Court watcher and legal analyst Mark Joseph Stern wrote an important article in Slate yesterday, detailing how the the fight for women's reproductive freedom is moving to the state level. He says legislatures in blue states, after years of relative inaction, have snapped into focus passing laws to make abortion easier to access and pay for:
This is the irony of our current moment: The most immediate impact of the Supreme Court's imminent assault on abortion rights has been … an expansion of abortion rights.
But he warns that comes at the cost of a greater national divide. Authorities in red states are already (as in Oklahoma) gearing up to outlaw abortion from as early as "the moment of conception" and seeking to impose punitive legal consequences on women who leave the state for an abortion.
Faced with that, will some women in Oklahoma and similar states decide to move? Certainly not every woman will have that economic freedom, just like not all LGBTQ people can afford to leave red states, but some undoubtedly will. I think the only real question is: How significant will the exodus be?
Christian nationalism has already made racism and xenophobia respectable again
The same White Christian nationalism driving anti-LGBTQ persecution and the war on women's reproductive freedom drives racism. "Replacement Theory" nonsense, regularly featured on Fox News and extremist corners of the Internet like 4chan, used to be fringe. But as Fabiola Cineas explored in Vox on Wednesday, "replacement theory" has gone mainstream in the Republican Party. White Christian nationalists are panicking over a dearth of "white babies," and unapologetic racism is back in fashion.
Where I live in rural Michigan, trucks roar up and down highways every day with Confederate battle flags snapping in the wind. We share a border with Canada. I can only get grits from Amazon. Nobody thinks those flags stand for Southern heritage.
We all know they mean racism. We know they mean Christian nationalist militias, Proud Boys and insurrection, increasing national division. Most of my neighbors excuse or defend that.
I haven't seen a person of color in weeks. Black people don't live up here in western Michigan villages. I'd have to drive more than an hour to Grand Rapids to find Black families and Black-owned businesses, and even then, only in certain neighborhoods.
That's not unusual.
In New York last week, "Replacement Theory" led to mass murder — a young white man motivated by racist hatred entered a supermarket full of Black people and shot as many to death as he could.
That's the kind of division I'm talking about.
The United States may have ended legally enforced segregation, but voluntary segregation never went away. That New York shooter? He left his predominantly white community to kill Black people in a majority Black neighborhood.
Voluntary segregation doesn't mean freely chosen
When Black people, queer people, immigrants, and women end up divided from important parts of the nation, living apart from conservatives, Christian nationalists, or racists, it's not because we want to or choose collectively to do so.
Individual human beings like Nicolette Solomon, Megan Stratton, and Logan Silkwood make rational, practical decisions. They don't have the luxury to base life choices on strategy or activism. They have to do the best they can for themselves and their families.
Division and segregation stem from failure to protect human rights
If Congress had ever managed to pass the LGBTQ Equality Act, the Don't Say Gay laws burning through red states would be unenforceable. Texas wouldn't be permitted to hound parents of trans kids as "child abusers." If the Supreme Court weren't about to strike down Roe and thereby deny basic human rights to women, women wouldn't be making hard choices about where to live. If the Supreme Court hadn't eviscerated voter protection for Black people, political power would be more evenly distributed.
The Right in the United States is now largely the Christian Nationalist Right, up to the very highest levels of Republican leadership, even though they don't and can't have a majority of the American people on their side.
What that means in the short term is conflict, physical separation, and increasing political division.
It means all of us are going to need to figure out where our personal Oz is, and which road leads to it.
The United States of America are less united than they've been in a long time, and a lack of commitment to liberty and human rights explains a lot. Where do we go from here?
Can the Democratic Party take decisive control of Congress in November? Can the radically conservative Supreme Court be reformed and brought back into step with the majority of Americans? Can liberty and human rights enter the public stage as important values?
Yes, if we all work hard to make it happen! Yes, if we surge to the polls in November!
I'll be working for that, you can bet your ruby slippers. But in the meantime, I'm keeping my eyes on Oz. What about you? Where is your Oz?
************************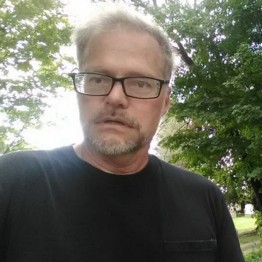 James Finn is a columnist for the LA Blade, a former Air Force intelligence analyst, an alumnus of Queer Nation and Act Up NY, and an "agented" but unpublished novelist. Send questions, comments, and story ideas to [email protected]
********************
The preceding article was previously published by Prism & Pen– Amplifying LGBTQ voices through the art of storytelling and is republished by permission.