Pride march is needed more than ever
It's supposed to be Pride season in Los Angeles, but you wouldn't know it.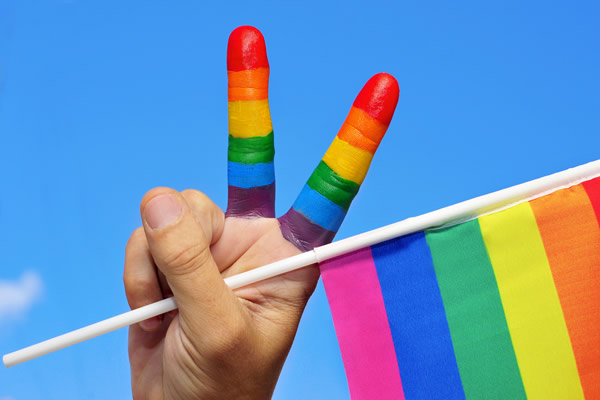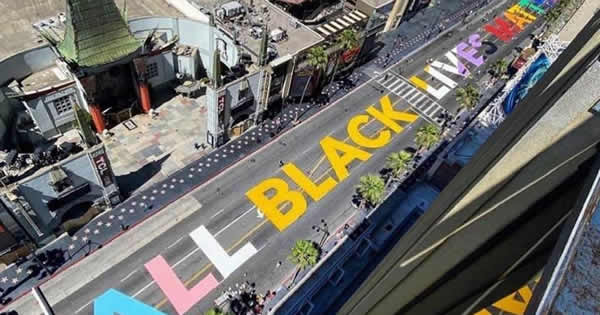 It's supposed to be Pride season in Los Angeles, but you wouldn't know it.
It's supposed to be a time you'd normally expect a thousand and one events at dozens of locations celebrating every color of the rainbow, glittering events replete with deep-pocketed corporate sponsors and breathless expectations for the celebratory Pride Parade.
It's supposed to be time for a Proud people to honor an heroic generation who, exhausted by institutionalized oppression and violence, donned their best drag and Birkenstocks, stood up and fought back, saying 'fuck you' to the closet of invisibility and second-class subjugation.
Tragically, Pride events seem almost nonexistent this year, but Pride is bursting out all over.
It has been hobbled by the unexpectedly erratic nature of public health restrictions during a pandemic that has killed more than 3 million people worldwide, 62,000 in California and 25,000 in Los Angeles County.
For more than a year, we have sacrificed much of our local economy to make sure the disease could be contained and that lives were spared.
And now, things have changed.
Thanks to science, miracles in medicine, measures taken by thousands of heroic workers and our difficult sacrifices, we stand before the dawn of a brighter day. COVID cases, hospitalizations and deaths are, to quote a New York Times headline, "Dropping Like a Rock."
But Pride Month should be kicking into high gear by now, adjusting to and dealing with the 'known unknowns' that have made any kind of a traditional organized event impractical and nearly impossible.
Unfortunately sponsors require liquidity and lead time to support organized events and many have been devastated financially by the COVID economy. Additionally, they have a heightened concern for liability in 2021 without an 'all clear' from the LA County Department of Health.
But we are supposed to be a community that knows how to navigate these dark choppy waters.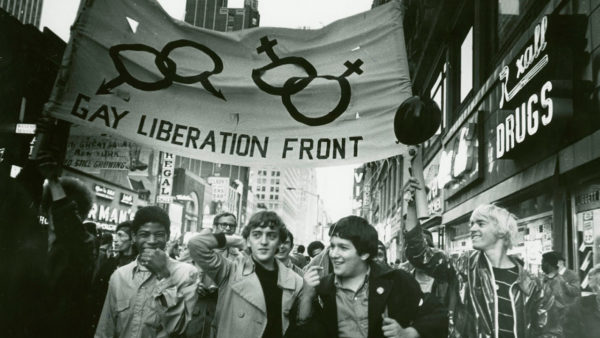 The 1969 Stonewall rebellion in New York was a spontaneous event. It lasted for days and has resonated for more than 50 years. Our response to the AIDS crisis was a spontaneous coming together as a diverse community that humanized our plight and moved science, politics, the arts and pockets of society to take action. We fought ignorance and wave after wave of significant attacks and violence against our people by creating grassroots infrastructures to serve our needs. The LA LGBT Center, GLAAD, even more recently, the launching of the Los Angeles Blade were all responses to our need to take care of our own.
So, where are LA's LGBT leaders now, when you need them? Are there any?
Why isn't anyone demanding a Pride celebration, even impromptu?
We don't need permission.
We don't need a budget.
We don't need any City to say we can take the streets and march in peaceful assembly.
It's our first amendment right, afterall.
How is it possible that with less than a month to go, Christopher Street West — an organization that has hosted LA Pride in Los Angeles since 1970 — is silent on whether there will be any live events or even a march?
After breaking up with the City of West Hollywood last year, the best CSW seems to be able to execute is a KABC broadcast. While that was great during the worst of COVID and I loved last year's show, a virtual-only approach to a life with Pride is not enough.
LGBTQ people are 12% of the population in Greater Los Angeles County – but are the haven cities of Los Angeles and West Hollywood even doing anything? They don't seem to know much.
During a mid-April West Hollywood City Council meeting, the West Hollywood Chamber of Commerce proposed some ideas that would have utilized the services of Jeff Consoletti's JJLA to create a series of interactive events and highlight WeHo businesses. But there were too many perceived unknowns — the status of LA County's COVID restrictions being the biggest hurdle — to fully embrace it.
It was decided at that meeting that West Hollywood will host WeHo Pride during the weekend of June 25, 26 and 27. In addition to the City's yearly One City One Pride programming (so far virtual), the Chamber of Commerce was tasked to work with businesses to have them develop Pride themes in their establishments and Out on Robertson will feature LGBTQ Non-profit booths.
Councilmember Sepi Shyne, noted the lack of a march component, saying that a large gathering event should be expected. Councilmember John D'Amico agreed and called for funding of a trans-focused aspect of whatever event comes together.
The LA City Council has yet to discuss Pride specifics.
Yet, there are models for how to do Pride in uncertain times.
Last year, a group of Black LGBT activists called for a solidarity march that replaced Pride. It was held in solidarity with Black Lives Matters, highlighting the murders of Black transgender people nationwide. It was called the 'All Black Lives Matter March.'
That march was a nearly spontaneous event. It was an entirely trouble-free celebration march of inclusion and diversity — and it was among the most spectacular and most joyous Pride days of my nearly 40 years attending Pride marches and events around the world.
It was cathartic for the hundreds of thousands of COVID-masked people who gathered that day, a day that gave hundreds of thousands of Angelenos who had felt bereft of a way to celebrate the 50th Anniversary of one of the world's largest and most important parades.
The rage that built up after the May 25, 2020 police killing of George Floyd and the earlier fatal police shooting of Breonna Taylor finally awoke a nation to the thousands of similar murders exposing the cancer of systemic racism institutionalized in our society and culture.
Our LGBTQ+ community woke up, spoke up and acted up, too.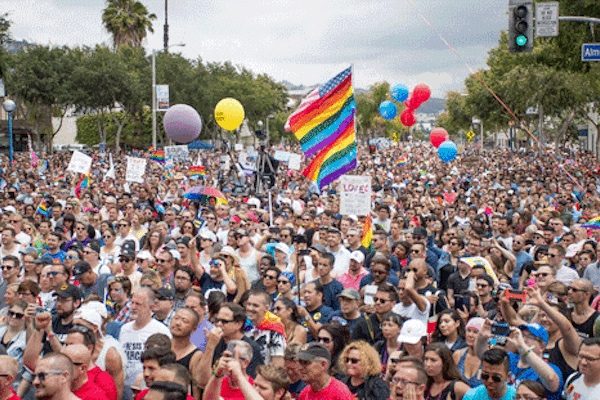 We've been on edge since the election of Donald Trump, which promised a near total erasure of all political and social progress we had made over decades of fighting. Trans people, in particular, were targeted by Trump.
LA responded with the Resist March with thousands of people taking over Hollywood Boulevard and marching to a rally in West Hollywood. We wanted to put the Trump Administration on notice that 'we weren't going to take it,' we are not going back and we will not be erased!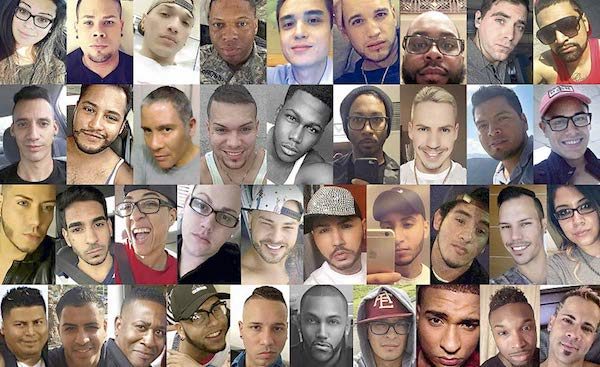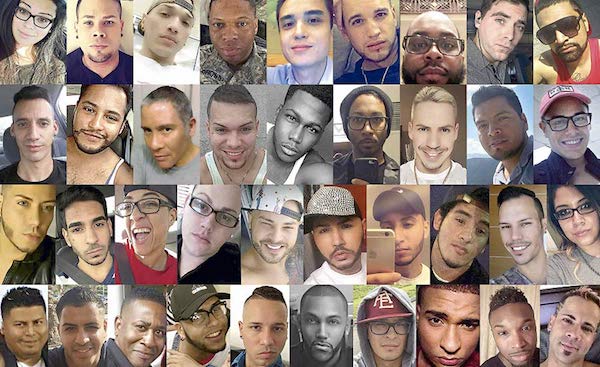 And then there was that morning of LA Pride's Parade in 2016 when we all woke up to the horrifying news that 49 members of our community had been murdered by a madman at the Pulse dance club in Orlando, Fla. We soon discovered that another lone-wolf anti-LGBTQ attack had been planned for the parade in WeHo. One man from Ohio was arrested with guns in his car; we feared others had escaped detection. But we resolved to courageously march anyway, turning the Pride celebration into a remembrance of the lives lost in Orlando.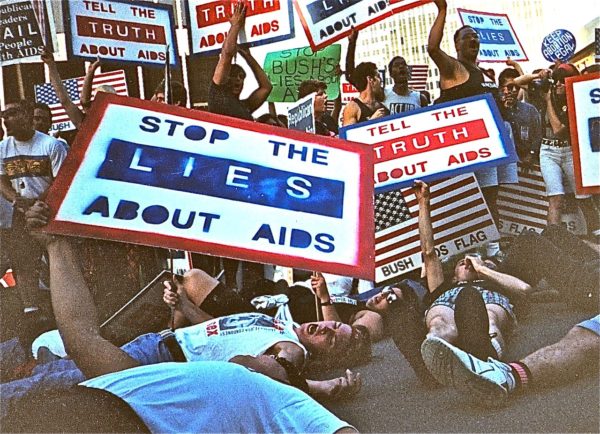 We were so resolved in large part to our many years of experience celebrating Pride during the darkest days of the AIDS crisis. Those were remarkable year when we fought for our lives against another pandemic. And we fought in impromptu ways with anger and pride and always with overflowing joy.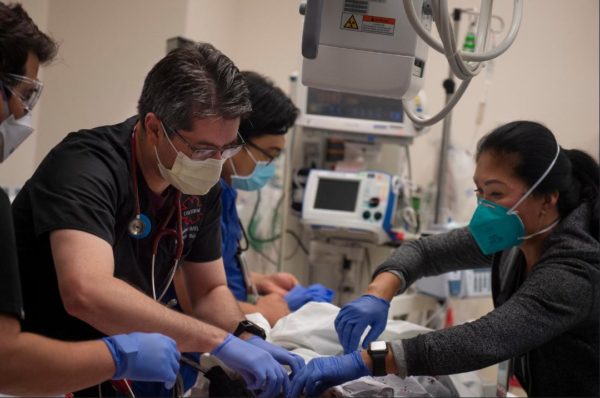 Now, after more than 14 months of COVID lockdown, we want to break free.
Bouncing off the June 25, 26 and 27 WeHo Pride weekend announcement, I propose a covid-safe, socially distant and impromptu celebratory march from Fairfax to Robertson along Santa Monica Boulevard on the morning of Sunday June 27.
We have so much to celebrate. We have climbed out of a Covid-19 disaster. Our community has embraced vaccinations. We have a new President and there is renewed hope that many of us have never experience before. It's a liberation.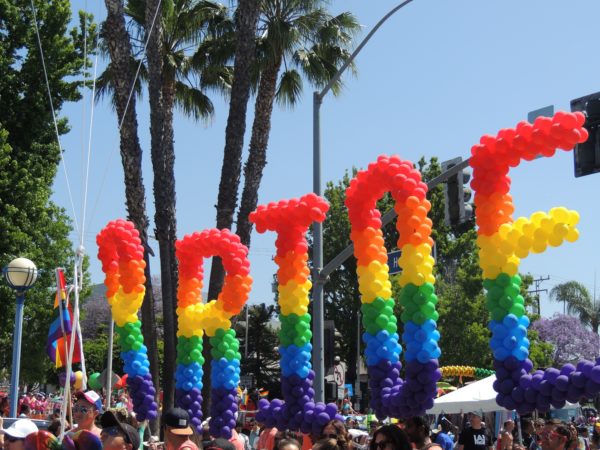 Pride is bigger than any one of us. We must refer to the past lessons of Pride and celebrate together in 2021.
But will we?
Why LGBTQs Must Fight to Save Democracy 
This is essential for LGBTQ folks: We are still considered an "issue," not an intersectional minority that deserves equality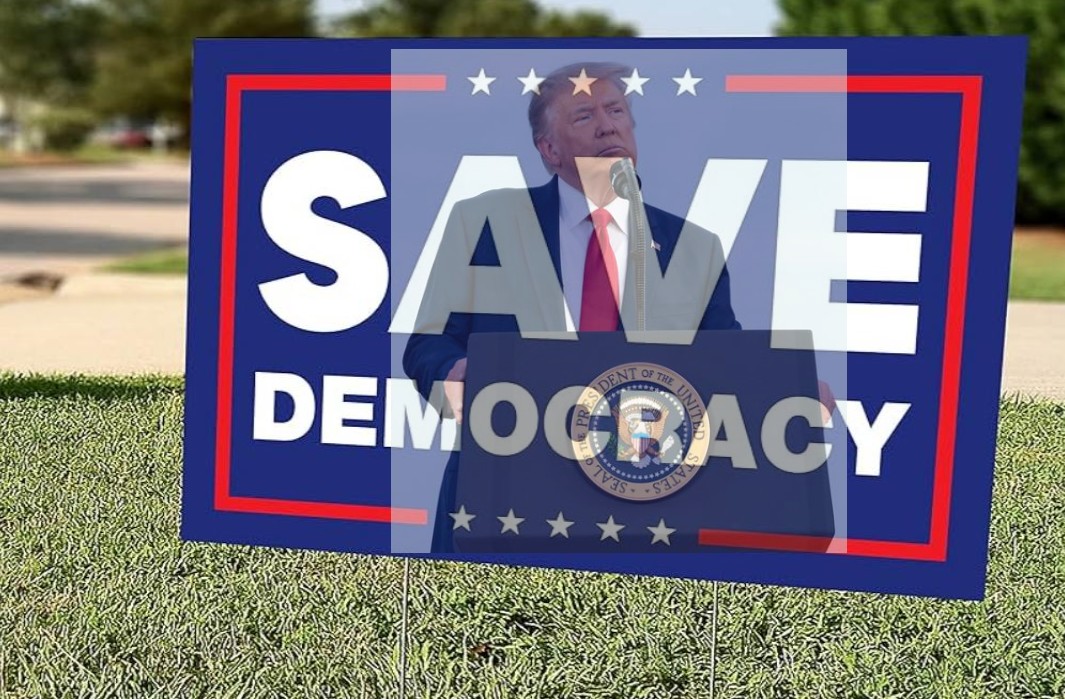 By Karen Ocamb | WEST HOLLYWOOD – The great Maya Angelou once said: "When someone shows you who they are, believe them the first time."
So why do so many people shrug off Donald Trump's dangerous proclamations of near divinity and absolute immunity from the rule of law?
Recently, in response to an avalanche of reports about his "authoritarian bent" and dire warnings of an "increasingly inevitable" Trump dictatorship in a second term, Trump – who's already been convicted of fraud in a New York civil lawsuit and faces up to 91 charges in four significant criminal cases – told Fox's Sean Hannity that he won't be a dictator, except on Day One.
"I love this guy," Trump said. "He says, 'You're not going to be a dictator, are you?' I said: 'No, no, no, other than Day One. We're closing the border and we're drilling, drilling, drilling. After that, I'm not a dictator.'"
After that? Does anyone believe Trump hasn't already developed a taste for dictatorship, having long boasted: "I could stand in the middle of 5th Avenue and shoot somebody and I wouldn't lose voters."
The twice impeached Trump is doubling down on Watergate-disgraced former President Richard Nixon's assertion: "Well, when the president does it, that means that it is not illegal."
And Trump has friends in high places. Democracy Docket's Marc Elias notes that newly elected House Speaker Mike Johnson "was a ringleader" in the coup attempt to overturn the results of the 2020 election. "He used his position as a lawyer and member of Congress to legitimize the fringe legal theory underpinning the 'Big Lie.' Other than former President Donald Trump, he is arguably the most culpable federal elected official in what transpired on Jan. 6, 2021."
The Brennan Center for Justice notes: "Johnson has ties to a movement that incorporates election denial into evangelical Christianity. Members of the movement held prayer sessions in which they asked for divine intervention to reverse the 2020 result….In 2024, Mike Johnson will hold the gavel. That should scare us all."
Johnson is now doctoring footage of the January 6th riot against the Capitol to prevent the Department of Justice from identifying and investigating the insurrectionists. Trump has already promised to pardon "a large portion" of Jan. 6 rioters convicted and jailed on federal offenses. Those rioters include Proud Boy whose members have shown up at drag readings and school board meetings, sometimes prompting anti-LGBTQ violence.
LGBTQ people should be seriously concerned. For nearly a decade, Johnson worked at Alliance Defending Freedom, "the far-right Christian group that has recently sought to ban the abortion medication mifepristone and public drag performances," according to The New Republic.
Additionally, one of Johnson's clients was anti-gay activist and former radical Christian preacher Grant Storms. Johnson "helped convince New Orleans officials to grant Storms a permit for a protest against an annual Pride celebration. Storms's protest ended up getting national attention when an anti-gay protester attempted to murder a man with a steak knife. Storms said the attacker was not part of his organization, but the assailant later told police he went to Storms's event because he wanted to 'kill a gay man.'"
LGBTQ people have long been targets for cruelty and hate. But the Trumpification of America has made it worse.
Last June, the New York Times reported: "There were more than 350 incidents of anti-L.G.B.T.Q. harassment, vandalism or assault in the United States from June 2022 through April 2023, according to a new report [by the Anti-Defamation League and GLAAD], reflecting a climate in which bias against gay and especially transgender people has become widespread."
Another report from the Center for the Study of Hate and Extremism at California State University, San Bernardino "shows a 52 percent increase in anti-L.G.B.T.Q. hate crimes around the country in 2022 and a 28 percent increase in the narrower anti-transgender category," and "a 47 percent increase in hate crimes against gender-nonconforming people, which the report defines as including drag performers."
When out progressive MSNBC host Rachel Maddow interviewed former Rep. Liz Cheney, the staunchly conservative Republican who co-chaired the House Jan. 6 Committee, they both were adamant about setting aside their serious political disagreements to join forces to stop Trump and prevent a Republican House majority in the 2024 election.
Cheney described it as "the cause of our time."
This is essential for LGBTQ folks, especially as we continue to be ignored unless we somehow make news. We are still considered an "issue," not an intersectional minority that deserves equality. Even the Supreme Court ruled against us based on a hypothetical possibility where the key document turned out to be fake.
We need to take a lesson from Stonewall and ACT UP and FIGHT BACK however we can.
And that includes me.
Last year Max Huskins – a straight Millennial friend of mine – and I decided to produce the YouTube series "Race to the Midterms," in partnership with the Los Angeles Blade. This fall, I realized we needed to do another series for the 2024 elections.
But the scope is too large to do as a cause/hobby to my full-time job. So I talked with my friend Steve Ralls (formerly with Servicemembers Legal Defense Network and Immigration Equality) – the VP of External Affairs who recruited me to Public Justice – and we worked out an arrangement where I will step away from my full-time staff position there and instead, be under contract to work exclusively on the Public Justice Emeritus Legacy Project, allowing me to devote the majority of my time to this new initiative.
This is our fight. Parental rights? These are our LGBTQ kids who've already suffered too much trauma, assaults and death by suicide. As Harvey Milk said: "We must give them hope."
We need to not only re-elect Joe Biden and Kamala Harris – but determined candidates for elective and public office who see us as a people deserving of equality, decency and the fundamental right to life, liberty and the pursuit of happiness.
See you in the trenches next year as we Race to Save Democracy!
****************************************************************************************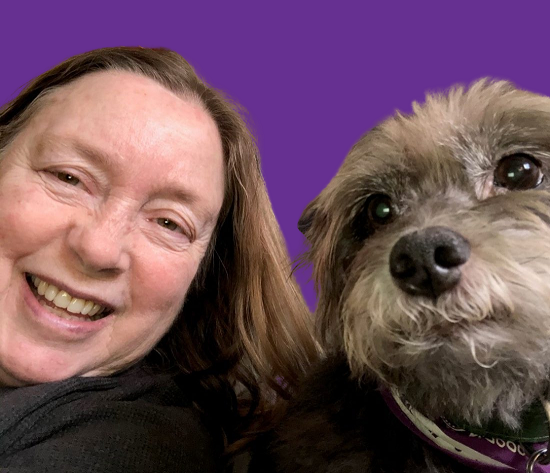 Karen Ocamb is the former news editor of the Los Angeles Blade. She is an award-winning journalist who, upon graduating from Skidmore College, started her professional career at CBS News in New York.
Ocamb started in LGBTQ media in the late 1980s after more than 100 friends died from AIDS. She covered the spectrum of the LGBTQ movement for equality until June 2020, including pressing for LGBTQ data collection during the COVID pandemic.
Since leaving the LA Blade Ocamb continues to advocate for civil rights and social, economic, and racial justice issues.
She lives in West Hollywood, California with her rescue dog Pepper.
******************************