Queen calls for conversion therapy ban in UK
British government urged to move quickly to prohibit practice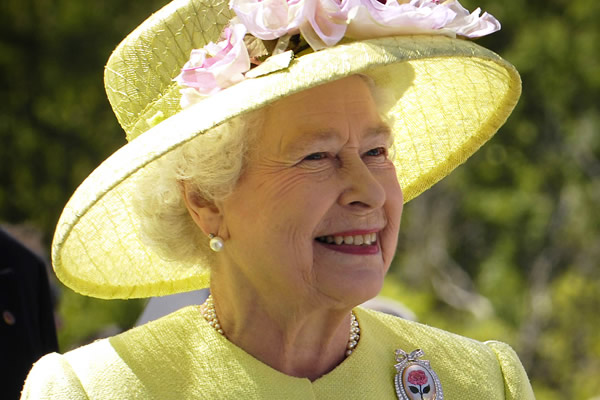 LONDON — Queen Elizabeth II on Tuesday in a speech that marked the opening of Parliament called for a ban on so-called conversion therapy in England and Wales.
"Measures will be brought forward to address racial and ethnic disparities and ban conversion therapy," Elizabeth said.
While this announcement forecasts a step forward in LGBTQ activism and a change in the culture surrounding LGBTQ acceptance in the U.K.; the queen's statement was met with hesitation, especially with regards to the when and how the ban will be implemented.
According to the U.K.'s public sector information website, the passing of legislation to implement the ban will be preceded by a consultation and a survey of public opinion to ensure that the ban can address conversion therapy while "protecting the medical profession; defending freedom of speech; and upholding religious freedom."
"We welcome the commitment to introduce legislation to ban so-called 'conversion therapy'," commented Nancy Kelley, CEO of Stonewall, one of the U.K.'s leading LGBTQ rights organizations. "However, the news of a consultation is concerning and will be hard for our communities to hear."
"We don't need a consultation to know that all practices that seek to convert, suppress, cure or change us are dangerous, abusive and must be banned," Kelley further mentioned. "Lesbian, gay, bi, trans, intersex and ace communities have been waiting almost three years for the U.K. government to follow through on their promise to ban all conversion practices, and any delay leaves us at further risk of abuse."
Peter Tatchell, director of the Peter Tatchell Foundation, also welcomed the queen's announcement on the introduction of the new legislation, however, he expressed distaste at the "further delay, lack of clarity, and absence of a timetable for the ban."
"The government has been promising this ban for nearly three years and still we don't have it. All we've had is more than 1,000 days of dithering," said Tatchell. "We have had countless studies and consultations. We don't need any more. It's time (Prime Minister) Boris (Johnson) got on with it and got this ban done."
"We need to see the proposed legislation," Tatchell further proposed. "It must not allow religious exemptions. Faith bodies are the main proponents. The ban needs to be full and comprehensive and provide statutory support for victims and survivors."
Similar sentiments have frequented social media platforms, with various LGBTQ individuals and allies criticizing the action plan to implement legislation that addresses conversion therapy.
"The U.K. government wants to consult the public before the ban, but we don't need to consult before the banning," Twitter user @jakepayne1994 tweeted. "There shouldn't be consultation on torture and abuse. There should be a full ban on LGBT+ conversion therapy with no exceptions."
"The government promised a blanket ban on gay conversion therapy years ago," @ohkelliott tweeted. "Every waking second that goes by, people in the U.K. are undergoing torment, physical and psychological abuse, and vile life changing torture whilst the government are delaying its legislation."
Calls to action for the British government to expedite the process of introducing the legislation have emerged and Tatchell mentions "the U.K. government must publish a comprehensive bill now, as well as a clear timeline for its implementation."
"As part of the Ban Conversion Therapy Coalition, we will continue to hold the U.K. government to account on their promise to ban this abhorrent practice for good, everywhere it happens and to everyone it harms, and protect our communities from harm," said Tatchell.
U.S. Consulate warns Americans avoid travel to Tijuana as violence erupts
The U.S. Consulate General Tijuana: Officials are aware of reports of multiple vehicle fires, roadblocks, & heavy police activity in Tijuana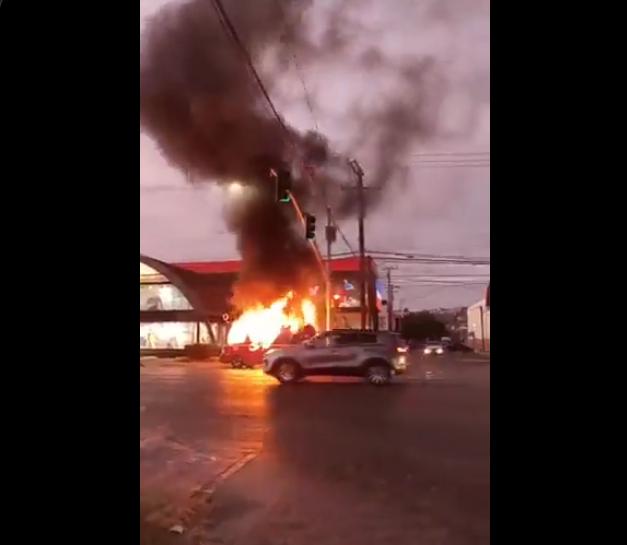 TIJUANA, Baja California, Mexico – The U.S. Consulate General Tijuana issued an alert to American citizens after threats and two days of violence by a regional drug cartel in this popular tourist destination south of San Diego. Officials also warned its personnel to shelter in place.
In a message the U.S. Consulate General Tijuana wrote that officials are aware of reports of multiple vehicle fires, roadblocks, and heavy police activity in Tijuana, Mexicali, Rosarito, Ensenada, and Tecate. U.S. government employees have been instructed to shelter in place until further notice.
1/2 The U.S. Consulate General Tijuana is aware of reports of multiple vehicle fires, roadblocks, and heavy police activity in Tijuana, Mexicali, Rosarito, Ensenada, and Tecate. U.S. government employees have been instructed to shelter in place until further notice. pic.twitter.com/oghBX1P7qX

— U.S. Consulate Tijuana (@ConsuladoUSATJ) August 13, 2022
2/2 Actions to Take:
-Avoid the area
-Seek secure shelter, if in the area
-Monitor local media for updates
-Be aware of your surroundings
-Notify friends and family of your safety https://t.co/hywpDZFiV9 pic.twitter.com/MYW02k7Dpd

— U.S. Consulate Tijuana (@ConsuladoUSATJ) August 13, 2022
Baja California Governor Marina del Pilar Avila Olmeda tweeted: "We will apply all the strength of our government so that there is peace and we find those responsible for these attacks."
Bajacalifornianas y bajacalifornianos:

Estamos trabajando desde el primer momento para salvaguardar la paz en nuestro Estado.

Aplicaremos toda la fuerza de nuestro Gobierno para que haya paz y demos con los responsables de estos atentados.

Les seguiremos informando. pic.twitter.com/npy0r9X0Yo

— Marina del Pilar (@MarinadelPilar) August 13, 2022
Media outlets in San Diego and Baja California are reporting that the violence started Thursday in a Ciudad Juarez prison after the Sinaloa Cartel, once led by the infamous Joaquin "El Chapo" Guzman, and a local group, Los Mexicles, began feuding. The riot left two dead and 16 injured before breaking out into the streets. At that time a shelter in place order was issued.
That violence has now spread to other parts of the country including Tecate, Tijuana, Playas de Rosarito, Mexicali, and Ensenada in Baja California.
On Friday, cartel soldiers set multiple vehicles on fire, set up multiple road blockades and engaged in shootouts with Mexican security forces. Residents of Tecate, Tijuana, Playas de Rosarito, Mexicali, and Ensenada are sharing videos of burnt vehicles in the street on various social media platforms.
Violence Breaks Out In Popular Mexican Tourist Destination:
Pakistan's LGBTQ & intersex communities forge ahead
"Practicing construction of systems of protection for LGBTQ+ allied people requires a culturally sensitive & community-informed approach"
KARACHI – Pakistan is a country that is notorious for its human rights violations, and the LGBTQ and intersex community is one of the most vulnerable groups in the country. Despite the challenges, the community is fighting for their rights and slowly making progress.
Since homosexuality is illegal in Pakistan, the LGBTQ and intersex community is often forced into hiding. This makes it difficult to estimate the size of the community, but it is thought that there are tens of thousands of LGBTQ and intersex people living in Pakistan. Many of them live in wealthy areas of Karachi, the country's largest city, without fear, as do community members in similar parts of Pakistan.
The community, however, continues to face many challenges in Pakistan. They experience discrimination and violence both from individuals and the government.
In 2018, for example, the Pakistani government passed a law under Section 377 of the country's colonial-era penal code that made same-sex marriage punishable by up to 10 years in prison. Homosexuality remains criminalized in Pakistan.
In addition to the criminalization of LGBTQ and intersex Pakistanis, the community also continues to face discrimination and violence that family members often perpetuate.
Many LGBTQ and intersex people face verbal, emotional and even physical abuse from their families due to societal and religious pressures. This can lead to them dropping out of school or foregoing higher education altogether.
Discrimination in the workplace and education system forces many LGBTQ and intersex Pakistanis to remain in the closet, and those who are out often cannot find work or continue their education. Access to health care — including testing and treatment for sexually transmitted diseases and infection — is an ongoing challenge.
A law that permits transgender people to legally change the gender on their national ID cards and other official documents, allows them to vote and bans discrimination based on gender identity in employment, health care, education and on public transportation took effect last year. Pakistan's Supreme Court in 2009 ruled in favor of recognizing trans people as a third gender on identity cards. Discrimination against trans Pakistanis remains pervasive in spite of these advances.
Pakistan's LGBTQ and intersex rights organizations fight for change
Some of the country's LGBTQ and intersex advocacy groups organizations are based in Lahore, but most of them are in Karachi.
Pakistan's first gay rights organization was founded in Lahore in 1994. There are now more than 20 groups that are working to spread awareness and understanding about the LGBTQ and intersex community.
O, also known as O Collective, was founded in Lahore in March 2009 by activists dedicated to the protection of the rights of sexual minorities, specifically LGBTQ and intersex people. They are committed to the education and support of queer communities, sexual minorities, and their families and friends. O provides a safe space for the community to meet and discuss issues such as sexual health and legal rights.
The Naz Health Alliance is a public health NGO that works with the government and other stakeholders to provide technical assistance to public health programs, conduct research, provide capacity building, advocate for policy changes and social inclusion, and create awareness regarding the sexual health and human rights of MSM (men who have sex with men) and transgender communities.
The group also works towards building a healthy and inclusive society by addressing social exclusion faced by the MSM and transgender community. Qasim Iqbal founded the Naz Health Alliance in 2011.
Uzma Yaqood founded the Forum for Dignity Initiatives in 2013.
FDI is a research and advocacy organization that aims to improve the lives of sexual and gender minorities in Pakistan through education, health and other social services that are sensitive to their respective identities. The organization works to ensure women, young people and trans individuals are able to live their lives without fear.
Jannat Ali — who describes herself as an "artivist" — is the executive director of Track T, a trans rights organization that is based in Lahore.
Her organization in 2018 organized Pakistan's first-ever trans Pride parade that nearly 500 people attended. The country's first-ever Pride parade — which violence marred — took place in Karachi the year before.
Ali in March 2021 launched a program with episodes on Instagram and YouTube. She is the first openly trans person to host her own show in Pakistan.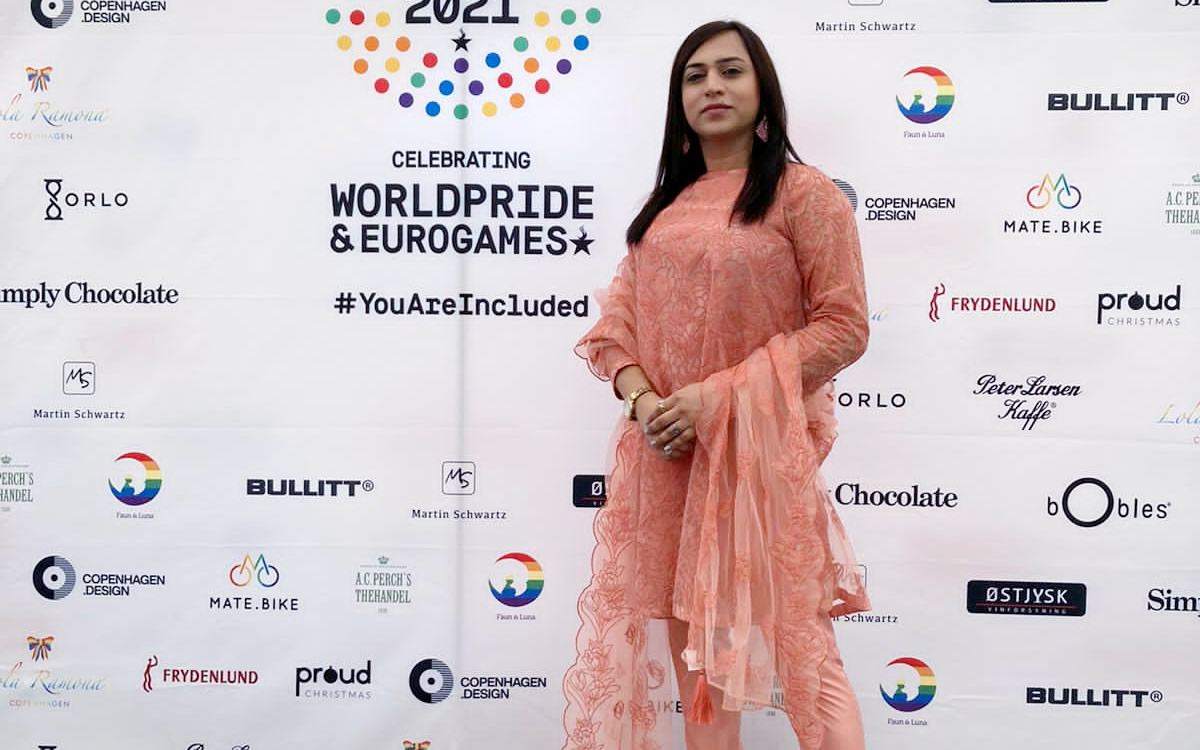 Hussain Zaidi is a recent Swarthmore College graduate who has worked tirelessly to ensure trans people can access public health care in Pakistan. Zaidi spoke with the Washington Blade about how Pakistani's view LGBTQ and intersex communities and what can be done to ensure their safety.
"LGBTQ+ communities are typically seen as communities adopting a Western framework for sexuality that is incongruent with the cultural norms within Pakistan," said Zaidi. "There is an indigenous culture in Pakistan where queerness and trans bodies can thrive, but our conception of this cultural praxis and way removed from global narratives of LGBTQ+ freedom and self-autonomy."
Zaidi added "labels for the LGBTQ+ community are considered illegitimate and propaganda arguing that Pakistani individuals on the queer/trans spectrum are coopting identities oriented towards Western frameworks and lenses."
"Even within communities that would be considered LGBTQ+, we see people rejecting the LGBTQ+ framework and instead arguing for the acceptance of local, indigenous praxis of transness and queerness," added Zaidi. "So overall the social landscape of LGBTQ+ rights is complex and intersectional, with the perception of the label differing based on what class, status, educational level and background the Pakistani acting as the perceiver comes from."
Zaidi said safety for LGBTQ and intersex Pakistanis "starts first by doing the work to understand how communities in Pakistan want to represent themselves in broader Pakistani culture."
"Practicing the construction of systems of protection for LGBTQ+ allied people requires a culturally sensitive and community-informed approach," said Zaidi. "Often foreign organizations providing aid and support expect programming to revolve around terminologies and ideas that are globally accessible and originated from/digestible by the West. Due to this, the important work of understanding how to support existing communities in establishing and advocating for their identities and rights goes ignored or under-prioritized."
"By understanding what existing communities want, a community-informed strategy to safely advocate for LGBTQ+ aligned people can be implemented that also doesn't put the community itself at risk in any way," added Zaidi. "There are not many organizations doing work of this nature, due to the level of public censorship and policing that is arranged by dissenting opponents to the LGBTQ+ framework. By guaranteeing basic systems of protection and safety, we can expect the number of people and organizations committed to supporting variant sexual and gender identities to increase."
U.S., German embassies support LGBTQ, intersex activists
The U.S. Embassy in Pakistan works to raise awareness and understanding of LGBTQ and intersex issues and people in the country.
It organizes community and educational events to build connections and support among LGBTQ and intersex Pakistanis and works to fight discrimination and oppression based on sexual orientation or gender identity. The embassy, which is located in Islamabad, the Pakistani capital, in 2011 hosted an LGBTQ and intersex event.
"Mission Pakistan works to strengthen and support the LGBTQI+ community," tweeted the embassy on May 17, which is the International Day Against Homophobia, Biphobia and Transphobia. "We strive every day to ensure the human rights of the LGBTQI+ community are respected and protected from oppression. We continue to press for full equality."
Mission Pakistan works to strengthen and support the LGBTQI+ community. We strive every day to ensure the human rights of the LGBTQI+ community are respected and protected from oppression. We continue to press for full equality. pic.twitter.com/MvbIt0J4xI

— U.S. Embassy Islamabad (@usembislamabad) May 17, 2022
The German Embassy in Karachi in 2021 also hosted an event for queer Pakistanis.
Vatican newspaper: Pope Francis meets with trans folk sheltered in church
L'Osservatore Romano noted that the pope previously met with some of the transgender residents sheltering in the church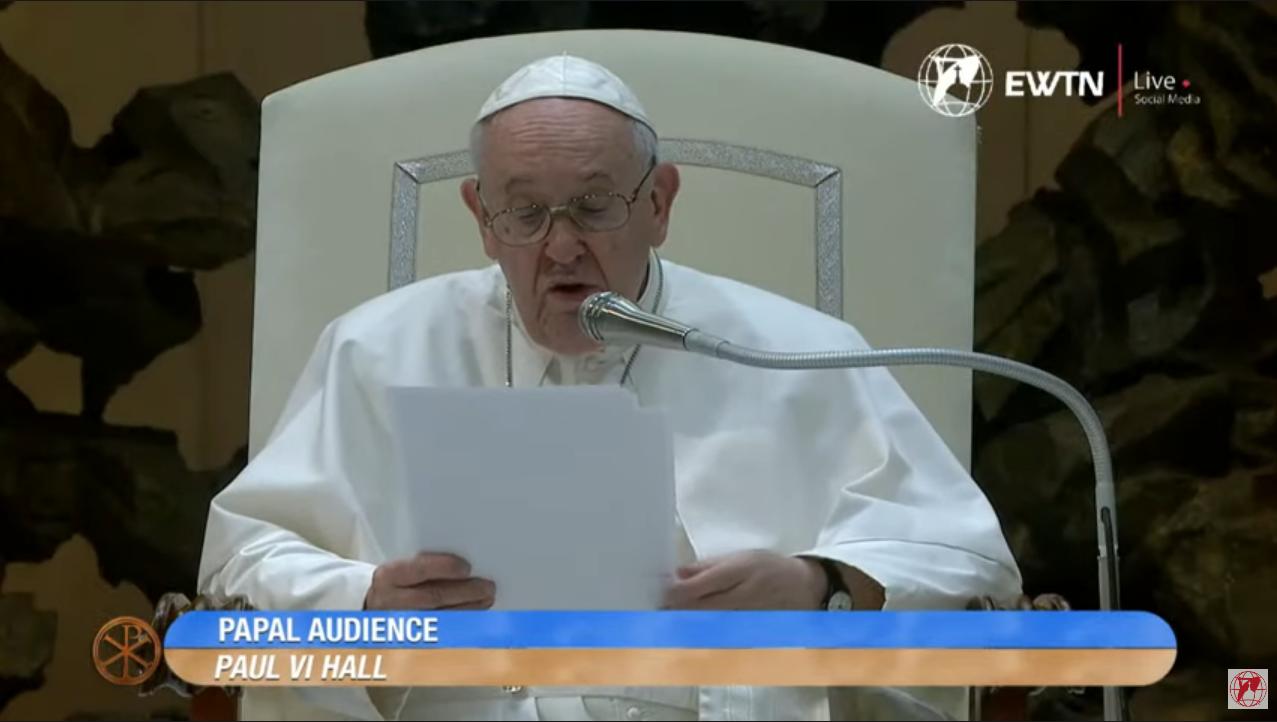 ROME – The Vatican's newspaper L'Osservatore Romano reported that during the Pope's weekly audience in St. Peter's Basilica on Wednesday, Pope Francis met with a fourth group of transgender people who are staying in a church on the outskirts of The Eternal City.
Sister Genevieve Jeanningros and the Rev. Andrea Conocchia told L'Osservatore Romano that this was the fourth papal audience since The Blessed Immaculate Virgin community in the Torvaianica neighborhood of the Roman suburbs opened its doors to transgender people during the coronavirus pandemic.
L'Osservatore Romano noted that the pope previously met with some of the transgender residents sheltering in the church on April 27, June 22 and Aug. 3. "No one should encounter injustice or be thrown away, everyone has dignity of being a child of God," the paper quoted Sister Jeanningros as saying.
Francis has earned praise from some members of the LBGTQ community for his outreach. When asked in 2013 about a purportedly gay priest, he replied, "Who am I to judge?" He has met individually and in groups with transgender people over the course of his pontificate the Associated Press reported Wednesday.
But he has strongly opposed "gender theory" and has not changed church teaching that holds that homosexual acts are "intrinsically disordered." In 2021, he allowed publication of a Vatican document asserting that the Catholic Church cannot bless same-sex unions since "God cannot bless sin," the AP noted.