IDAHOBiT events to promote intersectionality, resilience, allyship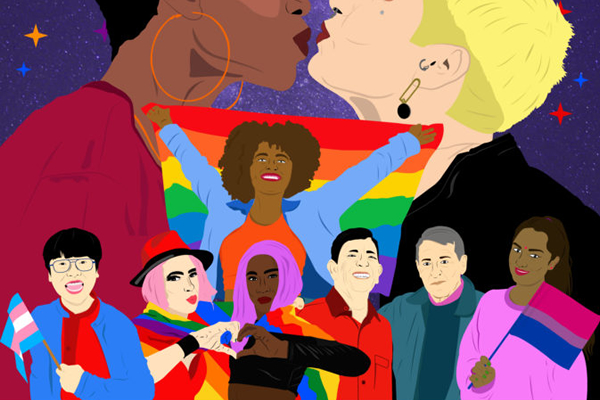 JOHANNESBURG — Intersectionality, resilience and allyship are among the themes that this year's International Day Against Homophobia, Biphobia and Transphobia events will highlight.
Dignity Network Canada and the Black Coalition for AIDS Prevention on May 17 will hold a virtual panel that will feature Human Rights Campaign President Alphonso David, Canadian Center for Gender and Sexual Diversity Executive Director Debbie Owusu-Akyeeah, Kaleidoscope Trust Executive Director Phyll Opoku-Gyimah, COC Nederland Executive Director Marie Ricardo and Rainbow Railroad Executive Director Kimahli Powell. The British High Commission and the Dutch Embassy in Canada have co-sponsored the event.
"We hope that this will be a really interesting and important conversation on intersectionality and transnational solidarity — and what it means for these leaders and their organizations during these times," reads a description of the event.
The U.N. LGBTI Core Group on May 17 will host a virtual IDAHOBiT event that will focus on ways to develop an "inclusive and diverse post-pandemic world." The World Bank Group, the International Monetary Fund, the European Bank for Reconstruction and Development, the Inter-American and Asian Development Banks host a similar IDAHOBiT commemoration.
"In order to heal from the economic, social, and public health dire impact the pandemic has had and still has, every plan of recovery must take into account a human-rights based, intersectional and gender responsive approach that addresses the specific needs of LGBTI persons in order not to leave them further behind," reads a description of the U.N. LGBTI Core Group event.
Several Russian LGBTQ rights groups on May 17 will hold a "Vaccine for Acceptance" event that seeks to bolster allyship in the country.
Retired South Africa Constitutional Court Justice Edwin Cameron on May 16 will moderate a virtual panel that will focus on religion and anti-LGBTQ violence.
Workplace Pride and the Dutch Embassy in Budapest on May 17 will host a symposium on LGBTQ-inclusive workplaces in Hungary. M.V. Lee Badgett, an economics professor at the University of Massachusetts, on the same day will participate in a webinar the U.S. Embassy in Singapore is hosting with Oogachaga, a local LGBTQ advocacy group.
Haver Srbija, a Serbian NGO, on May 15-16 will hold Falafel, a film festival that seeks to build "bridges and promotes Israeli, Jewish and LGBTQI culture and communities" and highlight "various social issues in the context of the fight against prejudice, discrimination, anti-Semitism, homophobia and xenophobia and encourages the audience to develop critical thinking on the issue of these topics." Proud Lebanon is slated to hold a series of six webinars between May 17-22 that will focus on feminism, LGBTQ rights and other topics.
The National Center for Sexual Education in Cuba will hold a series of virtual forums and other events through the month to commemorate IDAHOBiT.
CENESEX Director Mariela Castro, whose father is former Cuban President Raúl Castro, during a May 4 press conference in Havana said the IDAHOBiT events are part of the process of amending the country's family code to make it more equitable for LGBTQ Cubans. Mariela Castro said a bill to amend it will be introduced in the Cuban Parliament in July.
"I was able to appreciate that the majority of the population … is in favor of recognizing the rights of LGBTI+ people and especially the rights in the family sphere that include the possibility, the option, of marriage," said Mariela Castro during the press conference, according to Tremenda Nota, the Blade's media partner in Cuba.
IDAHOBiT commemorates the World Health Organization's 1990 decision to declassify homosexuality as a mental disorder.
This year's events will take place against the backdrop of a pandemic that continues to exacerbate existing inequalities for LGBTQ people and other vulnerable groups around the world.
Consensual same-sex sexual relations remain criminalized in dozens of countries. Violence based on gender identity and sexual orientation remains rampant in the U.S. and throughout the world.
Blinken says Biden raised Russia's LGBTQ rights record with Putin
Geneva summit between two presidents took place on June 16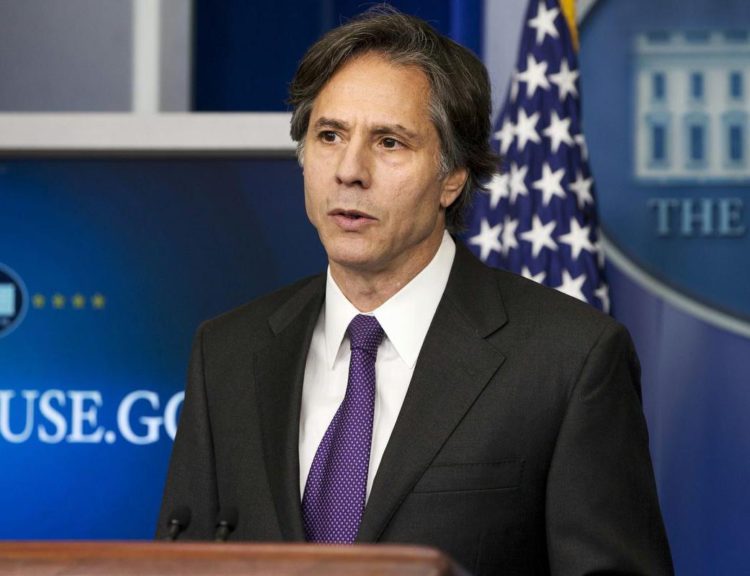 WASHINGTON — Secretary of State Antony Blinken on Monday said President Biden raised the Kremlin's LGBTQ rights record with Russian President Vladimir Putin during their recent summit.
"The president pushed human rights — including LGBTQI rights — with President Putin," Blinken told Washington Post columnist, "PBS NewsHour" contributor and host of MSNBC's "The Sunday Show" Jonathan Capehart during a virtual Pride month discussion the Atlantic Council hosted.
Biden met with Putin on June 16 in Geneva. Blinken was among those who participated in the summit.
The White House did not say whether Biden specifically raised Russia's LGBTQ rights record with Putin. Biden told reporters after the summit that he stressed to Putin "that no president of the United States could keep faith with the American people if they did not speak out to defend our democratic values, to stand up for the universal rights and fundamental freedoms that all men and women have, in our view."
"What he told President Putin is that as an American president — where for all of our challenges, many of which are manifest in recent months and recent years — this is something that is basically stamped in to our DNA and he would be abdicating his responsibility as president, as an American president, not to raise these issues," Blinken told Capehart.
Capehart specifically asked Blinken about the case of two Chechen brothers who were arrested in Russia in February and returned to their homeland, even though they had fled Chechnya's anti-LGBTQ crackdown.
"We didn't get into specific cases in that meeting, but he made very clear to President Putin that this is fundamentally who we and who he is and what we'll do and will continue to do going forward," said Blinken.
Blinken also did not say how Putin specifically responded to Biden's decision to raise his country's LGBTQ rights record with him. Blinken, however, did say "there was at least an acknowledgment" the U.S. will raise human rights in such meetings.
"This is what an American president should do," said Blinken. "This is who we are and this is what we represent to the world."
TUNE IN for a LIVE #ACFrontPage event: @SecBlinken discusses the role of the US State Department in advancing LGBTQI equality at home and around the world with @CapehartJ https://t.co/zoIQmk49mG

— Atlantic Council (@AtlanticCouncil) June 21, 2021
Las iglesias en Cuba están más preocupadas por la educación sexual que por el Código de las Familias
Los adventistas publicaron una carta dirigida al presidente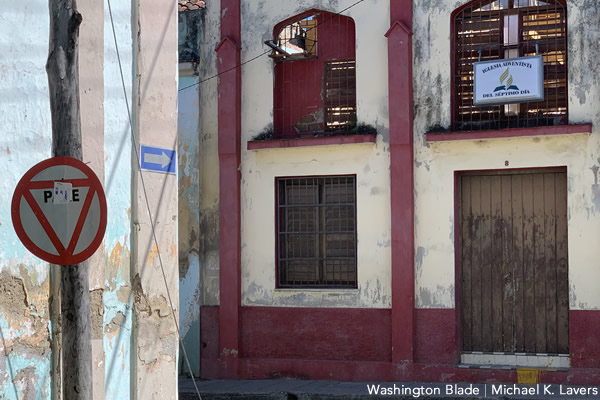 Tremenda Nota es el medio socio del Los Angeles Blade. Esta nota salió en su sitio web el 16 de junio.
CÁRDENAS, Cuba — Una declaración oficial de la Iglesia Adventista del Séptimo Día confirma que la preocupación de algunas iglesias cristianas contrarias a los derechos LGBTI+, está más motivada por el programa de educación sexual integral aprobado por el Ministerio de Educación (Mined) que por el Código de las Familias.
Los adventistas, en una carta pública dirigida al presidente cubano Miguel Díaz-Canel Bermúdez, manifestaron estar "preocupadas" por la Resolución No. 16/2021, aprobada por el Mined el pasado 26 de febrero con el propósito de establecer un programa educativo con enfoque de género que promueve la inclusión de personas LGBTI+, entre otros temas.
La declaración adventista, aunque dice estar en "desacuerdo" con "los ajustes que se quieren hacer al Código de Familia", solicitó puntualmente al gobierno "no exponer a nuestros niños, niñas y adolescentes a la ideología de género en las escuelas".
"Finalmente, en caso de implementarse el programa de ideología de género en nuestras escuelas que este sea opcional, ya que no existen escuelas cristianas", insistieron los adventistas.
La resolución aprobada por el Mined declara: "El respeto a la diversidad sexual, como fundamento ético y de protección de los derechos de las personas y de rechazo a prácticas y comportamientos homofóbicos, transfóbicos e inhumanos".
La solicitud principal de la declaración adventista coincide con lo manifestado por otras denominaciones cristianas en sus recientes posiciones públicas. La Convención Bautista de Cuba Occidental, por ejemplo, también recomendó que la educación sexual sea ofrecida como una opción no obligatoria, bajo supervisión del Centro Nacional de Educación Sexual (Cenesex).
"Sería doloroso que muchos ciudadanos dignos se vean en la disyuntiva de no llevar a sus hijos a la escuela (asumiendo las consecuencias de ese acto de desobediencia civil) o entregarlos mansamente al bombardeo sectario de una ideología que rechazamos", dijeron los bautistas.
La Liga Evangélica de Cuba, en su declaración publicada este 10 de junio, enfatizó en que se garantice la libertad religiosa y expresó que personas LGBTI+ "tienen derecho a luchas por sus demandas y pedir igualdad ante la ley".
Los adventistas, en la misma línea que los metodistas, quienes solicitaron al gobierno una Ley de Cultos que refuerce la libertad religiosa, dijeron en su carta que si las autoridades finalmente legislan a favor de la igualdad LGBTI+, también proteja a quienes defienden "el punto de vista contrario a la ideología de género", para evitar que sean acusados de homofobia "por proclamar y vivir los principios bíblicos".
Los metodistas advirtieron sobre el peligro de "criminalizar nuestra defensa del diseño original de la familia, el matrimonio y la identidad humana".
Las últimas declaraciones de las iglesias cristianas parecen dar como un hecho inevitable que el Código de las Familias adoptará el matrimonio LGBTI+ y se han enfocado en defender el derecho de los cristianos a profesar la fe que deseen sin ser molestados y la facultad de los padres para elegir la educación de los hijos menores de edad.
La resolución del Mined que han criticado estas iglesias, ya está en vigor. El Código de las Familias, la ley que debe resolver si el matrimonio será un derecho de las parejas LGBTI+, será presentado al parlamento en julio próximo. Después de ser aprobado por la Asamblea Nacional del Poder Popular, será sometido a referendo.
US condemns murder of prominent transgender activist in Guatemala
Andrea González murdered days after vice president visited country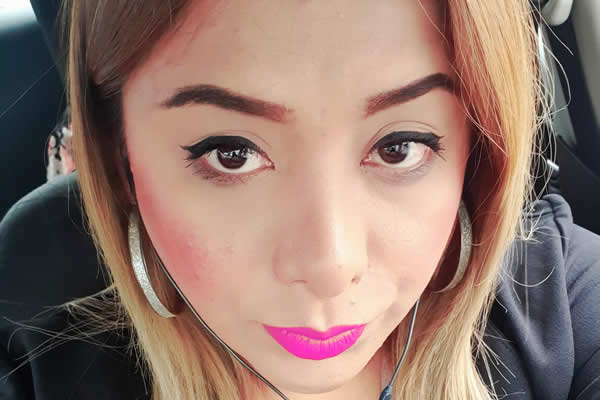 GUATEMALA CITY — The U.S. has condemned the murder of a prominent transgender activist in Guatemala.
Reports indicate Andrea González, executive director of Organización Trans Reinas de la Noche, a trans advocacy group, was shot to death in broad daylight on June 11 near her home in Guatemala City. Las Reinas de la Noche in a statement posted to its Twitter page mourned González.
"Reinas de la Noche is in mourning over the irreparable loss of Andrea González, a leader and activist for the human rights of trans people," said Reinas de la Noche. "Her legacy will endure in each one of us, and her light will never be extinguished."
🇬🇹 #HistoriasDeVida 🏳️⚧️

Las Reinas de la Noche nos encontramos de duelo por la perdida irreparable de Andrea González, lideresa y activista por los derechos humanos de las personas Trans, su legado perdura en cada una de nosotras, que su luz nunca deje de brillar. pic.twitter.com/0jhEphoaan

— OTRANS Guatemala (@InfoOTRANS) June 12, 2021
The U.S. Embassy in Guatemala noted González participated in the State Department's International Visitors Leadership Program that invites human rights activists, journalists and civil society members to the U.S. to meet with their counterparts and American officials.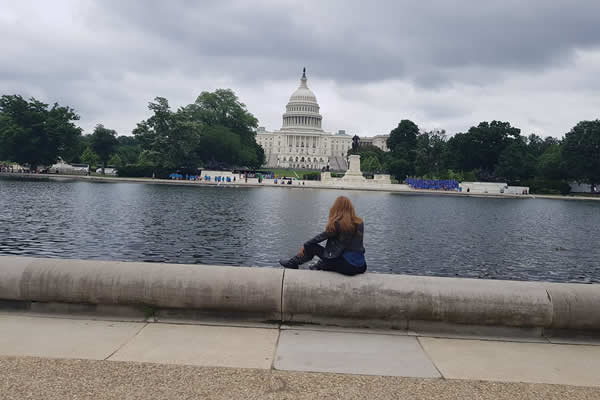 González also worked with the U.S. Agency for International Development.
"The U.S. Embassy in Guatemala mourns the death of Andrea González," said the embassy in a statement.
Lamentamos la muerte de Andrea González, directora de Junta Directiva @InfoOTRANS, exbecaria #IVLP @StateDept y colaboradora de @USAIDGuate. pic.twitter.com/ZByrRELpES

— US Embassy Guatemala (@usembassyguate) June 12, 2021
USAID Administrator Samantha Power and U.S. Ambassador to Guatemala William Popp on Wednesday visited Reina de las Noche's headquarters to express their condolences over González's murder.
.@PowerUSAID y #EmbPopp expresaron a @InfoOTRANS sus condolencias por fallecimiento de Andrea González, exbecaria @StateIVLP y colaboradora @USAIDGuate. Somos orgullosamente diversos en identidad, pero unidos en el compromiso compartido con la libertad y la dignidad de todos. pic.twitter.com/oPZXxgbrqI

— US Embassy Guatemala (@usembassyguate) June 17, 2021
Acting Assistant Secretary of State for Western Hemisphere Affairs Julie Chung in a statement noted González was killed days after Cecy Ixpata, who was also affiliated with Reinas de la Noche, was killed in Salamá, the capital of Guatemala's Baja Verapaz department.
Salamá is roughly three hours northeast of Guatemala City.
"We condemn the outrageous murders of two transgender women in Guatemala," said Chung. "We believe all such violence must be investigated and the perpetrators held accountable."
Chung added the murders are "particularly saddening as we celebrate the contributions of LGBTQI+ activists around the world during Pride month."
We condemn the outrageous murders of two transgender women in Guatemala. We believe all such violence must be investigated and the perpetrators held accountable.

Particularly saddening as we celebrate the contributions of LGBTQI+ activists around the world during #PrideMonth.

— Julie Chung (@WHAAsstSecty) June 14, 2021
Violence and discrimination based on gender identity remains widespread in Guatemala.
Two activists who work with LGBTQ Guatemalans and Guatemalans with HIV/AIDS are among the 18 members of Guatemala civil society who participated in a roundtable with Vice President Kamala Harris in Guatemala City on June 7.
Harris has previously noted that violence based on gender identity is one of the "root causes" of migration from Guatemala and other Central American countries. State Department spokesperson Ned Price last month noted to the Blade during an interview ahead of the International Day Against Homophobia, Biphobia and Transphobia that protecting LGBTQ migrants and asylum seekers is one of the Biden administration's global LGBTQ rights priorities.