Oregon lawmakers pass law banning gay/trans panic defense
Its passage makes Oregon the 14th state in the U.S. to ban LBGTQ+ panic defenses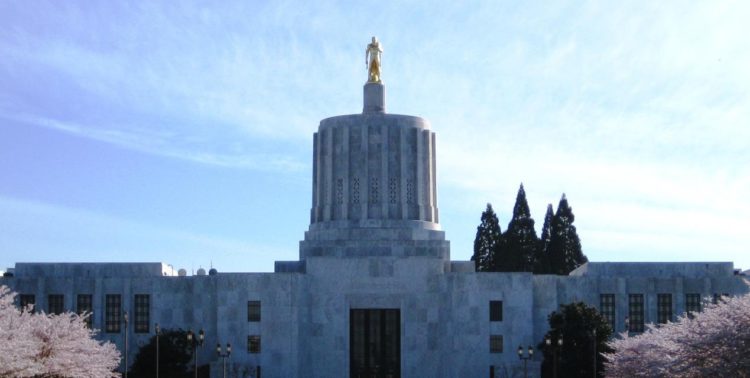 SALEM, OR. – Lawmakers in the Oregon House of Representatives with unanimous support during a House vote on Thursday passed Senate Bill 704, a measure that bans the "gay panic" or "trans panic" defense in criminal court proceedings.
The law's language states that "discovery of victim's actual or perceived gender, gender identity, gender expression or sexual orientation does not constitute reasonable explanation for extreme emotional disturbance for purposes of affirmative defense to murder in the second degree."
"Defendants use these defenses in an effort to avoid full accountability on the grounds that the actual or perceived sexual orientation or gender identity of the victim is reasonable in and of itself to be considered adequate provocation," said one of the bill's chief sponsors, Democratic Representative Karin Power, (D-41 Milwaukie). "The passage of this bill will send a strong and proactive message that the perpetrator of a second-degree murder will not be able to excuse the crime simply based on who their victim is."
The legislation was first introduced by Basic Rights Oregon, an LBGTQ+ rights group based in Portland, and with its passage through the state legislature will make Oregon the 14th state in the U.S. to ban LBGTQ+ panic defenses.
When the bill was passed by the Senate in April, State Senator Katie Lieber, the first out member of the Upper Chamber noted at the time, "The fact that this defense is available in state law is a relic of hate against LGTBQ+ individuals. No one should be able to use a person's identity to justify or excuse acts of violence against them. Legal protection for bigotry is absolutely unacceptable and repealing this antiquated and hateful law is long overdue."
"As only the second LGBTQIA+ and first openly gay member of the Oregon Senate, I feel very strongly about ensuring that Oregon is a safe place for my community," Lieber added. "In addition, as an attorney and former prosecutor, I know well the need for clear, statutory language when it comes to protecting communities who are at risk of discrimination and violence."
The bill now heads to Democratic Governor Kate Brown's desk for her signature.
New Study: anti-abortion, LGBTQ policies impact state economies
State-level shifts in social & legal rights for women & LGBTQ individuals may have negative impacts on states' economies and workforces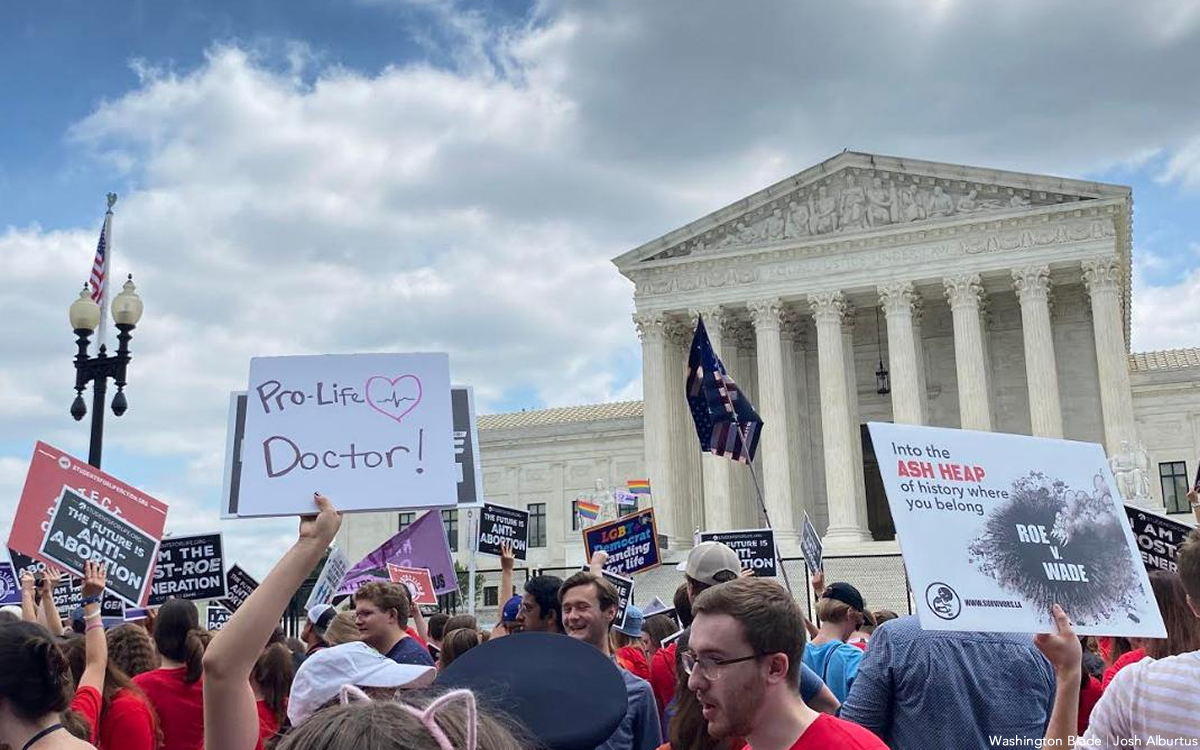 By Bryan Luhn | HOUSTON, Texas – Researchers at the University of Houston say major, state-level shifts in social and legal rights available to women and lesbian, gay, bisexual and transgender (LGBTQ) individuals are affecting interstate migration attitudes and may have negative impacts on states' economies and workforces.
In a study published in Population Research and Policy Review, researchers surveyed more than 1,000 people from varying backgrounds after the U.S. Supreme Court's decision last year that ended the constitutional right to an abortion and assessed their views on the desirability of moving to a state with restrictions on access to abortions, gender-affirming medical care, participation in team sports for transgender individuals, teaching about gender and sexuality in schools, same-sex marriage and protections from employment discrimination based on sexual orientation.
"The majority of people who responded to our survey, regardless of their political orientation, indicated they would be less willing to move to states with these policies or that the policies wouldn't affect their decision to do so," said Amanda Baumle, lead author and sociology professor at UH. "These policies are much more of a deterrent to migration than an incentive."
The study found that women, and their partners, gay men, lesbians and those with LGBT family members may choose to avoid states with policies suggesting an unfriendly political environment. The findings also suggest that those in higher-earning occupations, or those who are invested in work or education opportunities, could be discouraged from moving to states with these policies.
"Migration attitudes provide an important benchmark for understanding how abortion and LGBTQ laws and policies influence opinions about the desirability of states as potential destinations," Baumle said. "If the policies are deterring people from moving to a certain state, there could be negative economic and workforce impacts."
According to The New York Times, 21 states now ban or restrict abortions. In several other states, there is an ongoing legal battle over abortion access. And the American Civil Liberties Union says state legislatures advanced more than 500 anti-LGBTQ bills this year, more than double the number of similar bills introduced last year.
The UH study found most people are averse to moving to states that enacted highly restrictive abortion laws, such as bans on traveling to other states for abortions or policies allowing people to report abortion seekers to authorities. They were the least averse to moving to states with restrictions related to gender-affirming care for children, transgender children playing on sports teams different than their assigned sex at birth and education-related restrictions such as "don't say gay" laws.
"I think that fits in with a lot of prior research that people perceive children as in need of being sheltered from anything that falls outside of the gender binary or heterosexuality," said study co-author Elizabeth Gregory, professor of English and director of Women's Gender and Sexuality Studies at UH. "Something that was somewhat surprising was that restrictions on participation in sports for transgender youth was viewed less negatively for migration and more as a potential draw than any of the other policies."
One of the key takeaways of the study, Baumle says, is that states continuing to enact these laws and policies may do so at considerable risk of diminishing their state's attractiveness, or pull, as a potential migration destination.
"Our findings suggest these restrictive laws and policies have implications for migration attitudes beyond women and LGBTQ individuals," Gregory said. "States, including legislators and business owners, should consider potential social and economic effects of these actions as an important part of their policy deliberations."
***************************************************************************************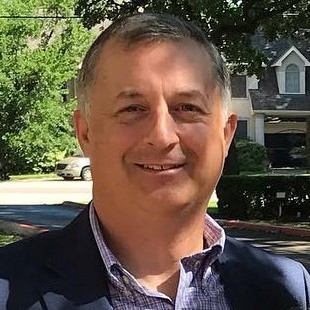 Bryan Luhn is the Interim Director of Media Relations at the University of Houston. Luhn is an award-winning storyteller and content creator.
The preceding piece was previously published by the University of Houston and is republished with permission.