Biden administration announces global LGBTQ rights priorities
Homosexuality remains criminalized in upwards of 70 countries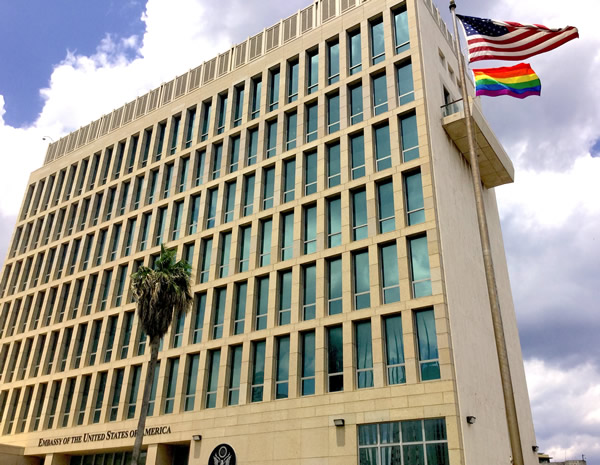 WASHINGTON — State Department spokesperson Ned Price on May 14 said the decriminalization of consensual same-sex sexual relations is one of the five priorities for the Biden administration in its efforts to promote LGBTQ rights abroad.
"The United States over the course of years has made some progress, but neither I, nor I think any objective observer should be satisfied with where we are," Price told the Los Angeles Blade during a telephone interview. "There's a lot more work to do."
President Biden in February signed a memorandum that committed the U.S. to promoting LGBTQ rights abroad. Price told the Blade the decriminalization of homosexuality is "one of the many reasons why" the White House issued it.
"It is one of the many reasons why Secretary Blinken is so focused on this issue as well," said Price.
Homosexuality remains criminalized in nearly 70 countries around the world.
Saudi Arabia and Iran are among the handful of countries that impose the death penalty upon anyone found guilty of engaging in consensual same-sex sexual relations. Bhutan and Gabon are among the nations that have decriminalized homosexuality in recent years.
The Trump administration in 2019 tapped then-U.S. Ambassador to Germany Richard Grenell to lead a decriminalization initiative. Price declined to tell the Blade whether he feels the campaign was effective.
"Across the board I generally have a posture of not characterizing the last administration," said Price. "I'll leave them to speak to their record."
Migration mitigation efforts must be 'holistic'
Price told the Blade the Biden administration will also work to protect LGBTQ migrants and asylum seekers.
"When it comes to the (issue of) irregular migration, this is not just a challenge at our border," he said. "This is fundamentally a challenge that starts in the region and if we are to address the migrant flows that reach our borders, we're going to have to start in the region and that's precisely what we're doing."
Activists in Honduras, El Salvador, Guatemala and other countries with whom the Blade has spoken say violence and discrimination based on gender identity and sexual orientation are among the factors that prompt LGBTQ people to flee their homes and travel to the U.S.
Price did not say whether any of the $4 billion in aid the Biden administration has pledged to spend in order to help mitigate the causes of migration from Central America's Northern Triangle will specifically go to LGBTQ rights groups or HIV/AIDS service organizations. Vice President Kamala Harris late last month announced an additional $310 million in aid to "address" what Price described as "the root causes of irregular migration and to provide people with the confidence that they need not undertake the very dangerous journey north to the United States and that they can be confident in their lives in their home countries."
"Oftentimes that is about economic opportunity, but there are cases in which it has more to do with discrimination and persecution," Price told the Blade. "And so, we recognize that our approach to addressing those underlying drivers has to be holistic, given there are a range of factors and that's why we're working with a variety of groups on the ground and also understanding that marginalized communities, including the LGBTQI community, in the region, that there needs to be meaningful partnership there as well."
"USAID (U.S. Agency for International Development) is deeply engaged in this work, the State Department is engaged in this work as well and will continue to be, knowing that if we're going to make progress, if we're going to address the underlying root causes of irregular migration, we need to attempt to address all of them," he added.
Price told the Blade the administration's three other global LGBTQ rights priorities are funding efforts "to protect human rights and to advance nondiscrimination around the world," respond to anti-LGBTQ human rights abuses and "building coalitions and engaging international organizations in the fight against this discrimination."
"We have said across the board that one of the pillars of our foreign policy is the recognition that, yes, the United States is the most powerful country on the face of the Earth," said Price. "We have tremendous sway and influence the world over, but we also recognize that in every challenge in virtually every arena, we will be able to do more, we will be able to be more effective, we'll be able to be more persuasive and act more decisively when we bring our allies and partners along with us and this administration has put a great deal of emphasis on our alliances, our partnerships, but also those like-minded, as we call them, partners."
Price added the U.S. recognizes "the values we share with our closest partners in the world are incredibly important."
"They provide us with a similar framework and a set of priorities on which to act and of course working together to protect, but also to promote the rights of LGBTQ populations around the world," he told the Blade. "It is a core tenet of what we share with our like-minded allies and partners. You will see us doing this on a bilateral basis. You will see us doing this on a multilateral basis, within blocks and groupings, and also at the U.N. as well. We will seek to press this case in all of those contexts."
Blinken issues IDAHOBiT statement
Price spoke with the Blade three days before the International Day Against Homophobia, Biphobia and Transphobia, which commemorates the World Health Organization's 1990 decision to declassify homosexuality as a mental disorder. Blinken on Sunday in a statement acknowledged IDAHOBiT.
"The message of 'Together: Resisting, Supporting, Healing!' is especially poignant as this year's IDAHOTB theme," said Blinken. "Ending hatred and violence against LGBTQI+ persons requires collaborative action from us all."
"The United States is doing its part," he added. "Within the first weeks of his administration, President Biden issued a memorandum instructing all U.S. federal agencies working abroad to 'ensure that U.S. diplomatic efforts and foreign assistance promote and protect the human rights of LGBTQI+ persons.' And that important work is well underway."
Blinken in his IDAHOBiT statement also referenced the same five priorities that Price discussed with the Blade.
"Working together, we can create a world that respects and celebrates the dignity of all individuals," said Blinken. "It is in partnership that we will achieve our goal of a rights-respecting, inclusive society where no one lives in fear because of who they are or whom they love."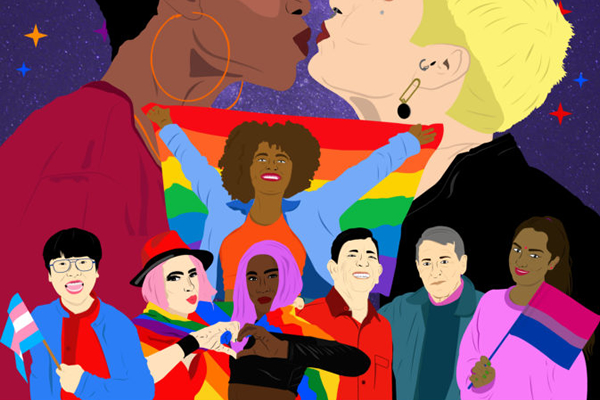 Blinken in March announced the State Department has disbanded the Commission on Unalienable Rights, a human rights advisory committee his predecessor created that LGBTQ activists sharply criticized.
He announced last month the State Department will once again allow U.S. diplomatic installations to fly the Pride flag. The position of special U.S. envoy for the promotion of LGBTQ rights abroad within the State Department's Bureau of Democracy, Human Rights and Labor has remained vacant since 2017, but Blinken has pledged to make it an ambassador level post.
The Trump administration in 2018 withdrew from the U.N. Human Rights Council, which in recent years has emerged as a vocal champion of LGBTQ rights around the world. Blinken in February announced the U.S. will "reengage" with it.
Price is the first openly gay State Department spokesperson.
"I know that every time I say something I am speaking on behalf of the Department of State, on behalf of Secretary Blinken, on behalf of the U.S. government, sometimes on behalf of President Biden," he told the Blade. "I'm not sure what I fully appreciated before actually coming into this job is that I'm actually speaking to the LGBTQ community around the world."
Price said he received emails and tweets from around the world after the Biden transition team announced his appointment. Price told the Blade that some people were "seemingly in shock," while others had "some degree of delight that a member of the LGBTQ community would be put in such a public facing role in an American administration."
"I understand this work is not about me," Price told the Blade. "I'm never offering my personal opinion, but I think that I've come to understand that there is meaning in having an openly gay man in a role like this. There is meaning for the LGBTQ community at home, but especially in this role there is meaning and value attached to having that be the case around the world, and especially around the world where members of the community are routinely and often times systematically persecuted."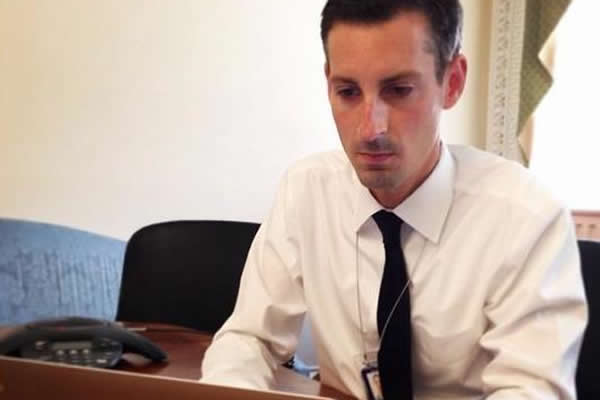 South Korean electronics giant pulls LGBTQ+ affirming ad after backlash
The "Listen to Your Heart" campaign promoting its Galaxy Buds2 and Watch4, featured a Muslim mother expressing support for her drag queen son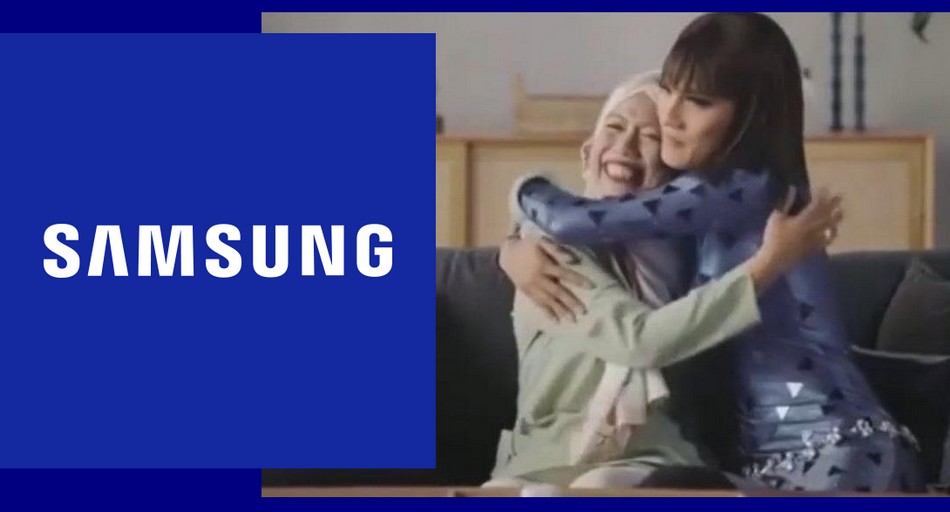 SINGAPORE – An advert campaign by South Korean electronics giant Samsung was yanked after significant backlash in this Southeastern Asian city-state from some members of its Muslim-majority community.
The ad, part of the company's "Listen to Your Heart" campaign to promote its Galaxy Buds2 and Watch4, featured a Muslim mother expressing support for her drag queen son.
The ad was meant to promote Samsung's new wearable products, like noise-cancelling earbuds and a smart watch with a heart rate monitor, the BBC reported.
The video featured several participants' reactions as they listened to heartfelt recorded messages from their loved ones. One of the pairs of participants featured a Muslim woman wearing a headscarf as she heard a message from her son, who was a drag performer.
"You are just unbothered having people looking or judging you differently, having a son that does drag," he tells her in his message.
The scene of the Muslim mother embracing her drag queen son sparked a torrent of negative commentary on virtually all social media platforms with some ad hominem remarks directed at Samsung which caused the electronics company to pull the ad.
In a Facebook post Samsung wrote;
"We acknowledge that we have fallen short in this instance, and have since removed the content from all public platforms," Samsung said. "Samsung believes that innovation and growth are driven by diversity and inclusivity. We will certainly be more mindful and thorough in considering all perspectives and viewpoints for our future marketing campaigns."
Members of the local LGBTQ+ community similarly expressed their disappointment at the ad being taken down.
"It was the first of its kind video coming from a minority group on a relationship between mother and son [and] was so affirming," Hilmi, a centre manager at local LGBTQ+ organization Oogachaga told BBC News.
"As a queer Malay man, I am saddened to see a video that expresses unconditional love [being] taken down abruptly due to societal pressure from a group of people with conservative values."
Marketing Interactive, an online Singapore-based daily news and email news service which is emailed every work day to advertising and marketing professionals in Singapore, Hong Kong, and Malaysia, interviewed Anand Vathiyar, managing director at Cheil Singapore, the ad agency Samsung partnered with.
The campaign was meant for people from all walks of life to be able to express their true feelings to their loved ones, Vathiyar said.
"What is heartening is that for everyone who is getting politically correct about this episode, there are many others, especially younger Singaporeans, who seem to get that we can do better to listen to each other with due care, empathy, respect, and consideration," Vathiyar added.
Meanwhile, in a video posted on Instagram on Thursday, the BBC noted that the son featured in the video also reassured followers that he and his mother were "doing well."
"I'm not going to talk about the comments that [were] said in [that video]," the drag performer known as Vyla Virus said.
"It was all about a mother's love in that video, nothing else was mentioned."
Chilean president-elect names two LGBTQ+ people to Cabinet
Gabriel Boric and his government takes office on March 11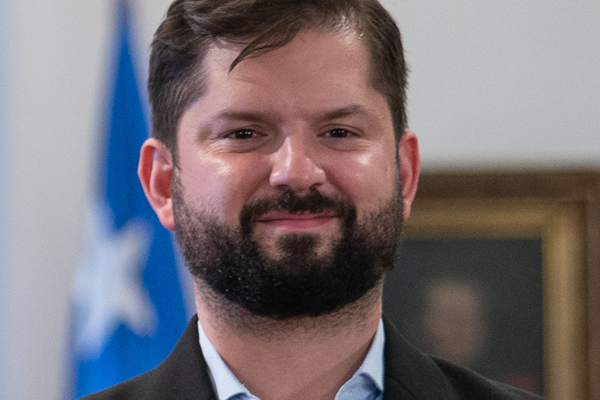 SANTIAGO, Chile — Chilean President-elect Gabriel Boric on Friday named two openly LGBTQ+ people to his Cabinet.
Marco Antonio Ávila, who is a gay man, will be the country's education minister. Alexandra Benado, who is a lesbian, will be Chile's sports minister.
Javiera Zúñiga, a spokesperson for Movilh (Movimiento de Integración y Liberación Homosexual), a Chilean LGBTQ+ rights group, applauded Boric for naming Ávila and Benado to his Cabinet.
"The visibility of sexual orientation and gender identity is no longer an impediment to access any position in Chile," said Zúñiga in a press release. "Sexual orientation and gender identity are irrelevant for the positions, whether they are public or private. Capability is the only thing that matters."
Boric and his government will take office on March 11. Chile's marriage equality law goes into effect the day before.
Lesbian couple murdered, dismembered in Mexican border city
Julissa Ramírez and Nohemí Medina Martínez killed in Ciudad Juárez
CIUDAD JUÁREZ, Mexico — Authorities in the Mexican border city of Ciudad Juárez on Sunday found the dismembered bodies of a lesbian couple along a local highway.
The dismembered body parts of Julissa Ramírez and Nohemí Medina Martínez were found in plastic bags that had been placed along the Juárez-El Porvenir Highway.
El Diario, a Mexican newspaper, reported the married women lived in El Paso, Texas, which is across the Rio Grande from Ciudad Juárez. Authorities said relatives last spoke with Ramírez and Medina on Saturday afternoon.
A source in Ciudad Juárez with whom the Washington Blade spoke on Thursday confirmed Ramírez and Medina "were lesbian women" and their murder was "very violent."
Members of Comité de la Diversidad Sexual de Chihuahua, an LGBTQ+ rights group in the state of Chihuahua in which Ciudad Juárez is located, and Chihuahua Gov. María Eugenia Campos Galván are among those who have expressed outrage over the women's murders. Comité de la Diversidad Sexual de Chihuahua on Wednesday also urged local and state authorities to investigate whether the murder was a hate crime.
"People of sexual diversity are questioned, including their existence through heteronormative discourse," said the group in a statement. "They have the right to a life free of violence in which they exercise all their rights, in addition to living without fear or fear of rejection and aggressions that can unfortunately escalate to hate crimes."
EXHORTA SECRETARÍA DE GOBERNACIÓN A @MaruCampos_G A ACABAR CON LESBOFOBIA@SEGOB_mx a través de @CONAPRED y @CONAVIM_MX pidió al Gob del Estado que esclarezca el asesinato de Yulizsa y Nohemí…#JusticiaParaYulizsaYNohemi (1/3) pic.twitter.com/kLC7UNIoV2

— Comité de la Diversidad Sexual de Chihuahua (@DiversidadChih) January 19, 2022
El Diario reported Ramírez and Medina are two of the nine women who have been reported killed in Ciudad Juárez since the beginning of the year.
Personas de las Diversidades Afectivo Sexuales, an LGBTQ+ rights group in Ciudad Juárez, and feminist organizations on Thursday organized a protest during which participants demanded local, state and federal authorities do more to end to violence against women in the city. The press release that announced the demonstration specifically cited Ramírez and Medina.
"We seek justice and clarification in the murder of Nohemí and Yulissa, a lesbian couple who was found in Juárez-Porvenir Highway," it reads.