U.S. Army disables comments on recruiting video after homophobic abuse
Malonelord's video documents how she felt that by being raised by strong female role models assisted her in breaking barriers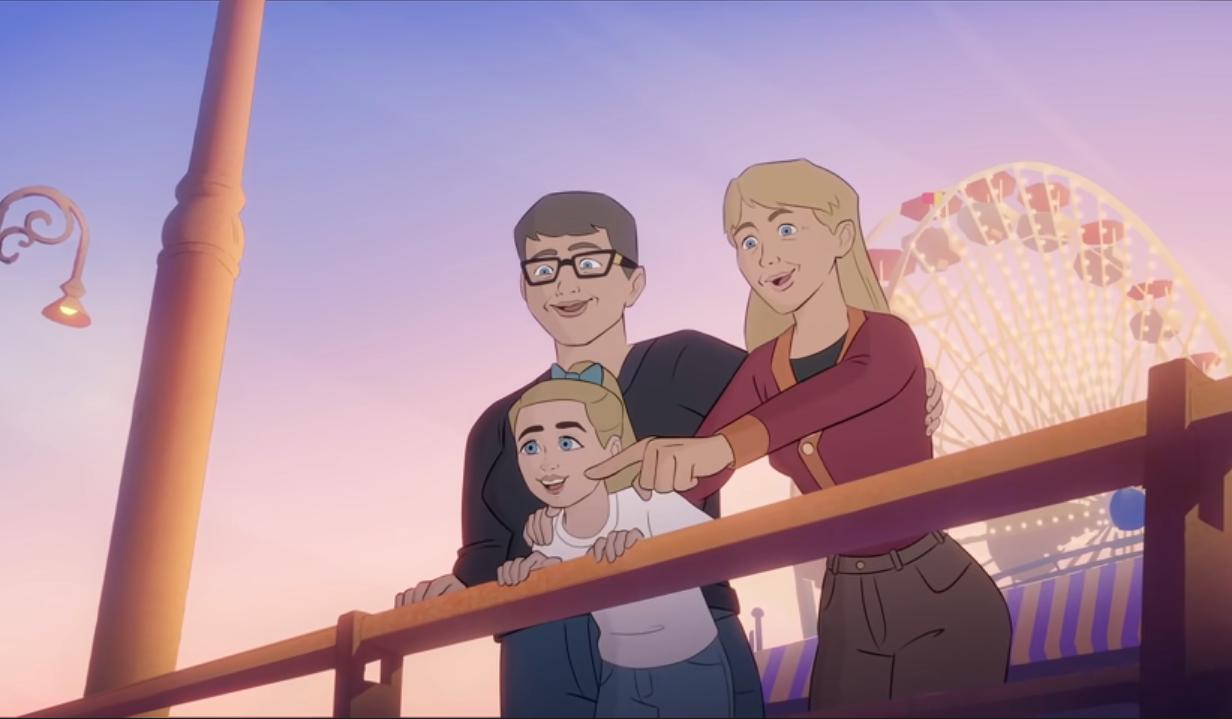 WASHINGTON – The United States Army Recruiting Command, (USARC) was forced to disable abusive comments this week on its series of five animated recruiting videos released earlier this month, featuring the stories of servicemembers including Corporal Emma Malonelord, who was raised in California by her two mothers.
Malonelord's video documents how she felt that by being raised by strong female role models contributed to her breaking barriers in a traditionally male dominated military profession.
In a press release, USARC noted, "Emma seemed to have it all. A self-proclaimed "spoiled kid" – growing up with a supportive family, good education, and plenty of extracurriculars – Emma found herself seeking her purpose in life. While studying at the University of California, Davis, she admired the humanitarian efforts of some of her sorority sisters and began to feel a pull to be part of something bigger. After meeting with an Army recruiter, she said goodbye to her sorority friends. Though Emma's moms were initially wary of her joining the Army, they understood their daughter's desire to chart her own path and, now they are active supporters of the Army community by spearheading letter writing and care package campaigns for Soldiers."
However, Malonelord's video triggered a tsunami of abusive and homophobic comments, forcing USARC to disable the comments. The video as of Friday had 1,049,703 views, 2.2 thousand likes and over 50 thousand dislikes.
"Beginning 12 May, we started noticing a significant uptick in negative commentary," public affairs chief at the Army Enterprise Marketing Office, Laura DeFrancisco, told the Army Times. "The comments violated our social media policy and were not aligned with Army values. Out of respect for the safety and wellbeing of our soldiers and their families, we have disabled the comments."
WATCH: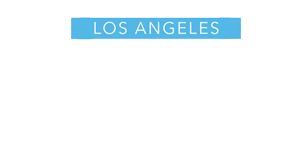 Legislators, Capitol community to celebrate Trans visibility week
Trans Visibility Week and the International Transgender Day of Visibility, acknowledge and uplift the societal contributions of trans+ people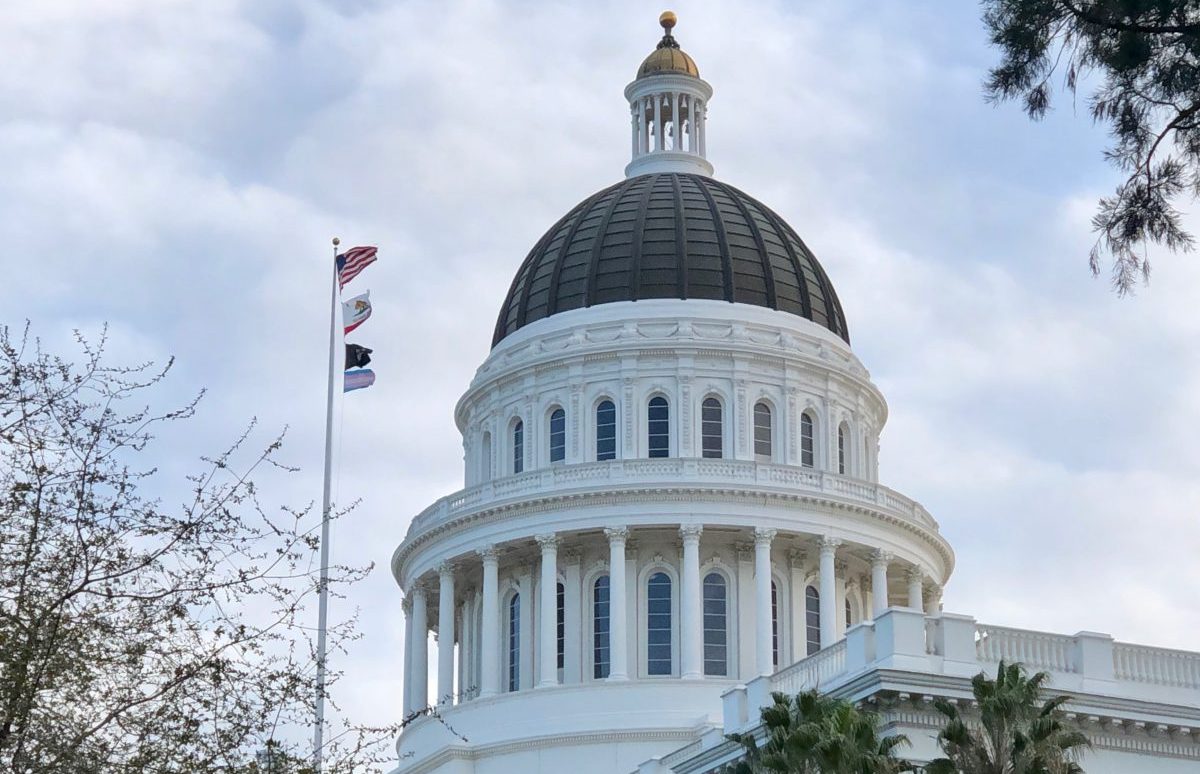 SACRAMENTO — On Monday, March 27, California legislators, Capitol staff, and community advocates will join trans+ community members to celebrate Transgender Week of Visibility, a series of celebrations leading up to International Transgender Day of Visibility on March 31. 
Legislators will wear buttons declaring "trans people belong" and spread their message of solidarity and inclusion for trans+ Californians across social media channels. The message will be echoed by leaders in the executive branch, labor, and advocacy organizations who are working to create a more just world for transgender, non-binary, and gender non-conforming people.
"Across the country and even right here in California, trans people's lives are being used for political purposes. These attacks bring real harm to our trans+ friends, colleagues, and loved ones, particularly our children," said LGBTQ Caucus Chair Susan Talamantes Eggman. "It's up to all of us to stand together with trans, gender non-conforming, and non-binary people to create communities that are safe for trans+ people to thrive."
Trans Visibility Week and the International Transgender Day of Visibility, acknowledge and uplift the societal contributions of trans+ people. The week also raises awareness of widespread discrimination and violence that the community faces in the United States, around the world, and sadly, right here in California.
Trans visibility is more important than ever, as 429 bills attacking LGBTQ+ rights have been introduced in state legislatures across the nation, a record number, many particularly targeting transgender youth. Some of these proposals would force teachers to out trans students, deny trans youth the right to participate in sports and other activities, and deny affirming health care.
"Trans people shouldn't have to fight just to exist or live safely in our communities," said Evan Minton (he/they), a former Capitol staffer and national transgender advocate. "Trans visibility is an opportunity to celebrate the joy of being who we are."
"The trans community deserves to live their authentic lives without the fear of harassment or violence. We are proud to join community advocate Evan Minton, state legislators, staffers, and the Capitol community to send a strong message that trans people belong and will never be erased," said Equality California Executive Director Tony Hoang. "Now more than ever taking a unified stance against LGBTQ+ hate is imperative. Equality California remains committed to achieve full, lived LGBTQ+ equality for all." 
Monday's Capitol events come after several historic actions this week in support of the trans+ community. Earlier this week, the Sacramento City Unified School District board held its first annual trans pride flag raising, sending a powerful message of inclusion to trans students, teachers, and the entire school community. Last week, the District also passed a strong resolution affirming the rights of trans students and encouraging classroom discussion on the importance of trans visibility. On Tuesday, the Sacramento City Council adopted a resolution declaring an annual Transgender Week of Visibility in the city. Sacramento County is considering a similar resolution on March 28.
For more information, follow @eqca, #transpeoplebelong #TransgenderDayofVisibility