Legislative LGBTQ Caucus, Governor Newsom kick off Pride Month
We are grateful for our diversity, which is the strength of our state, and support those that work towards equality in California, Newsom said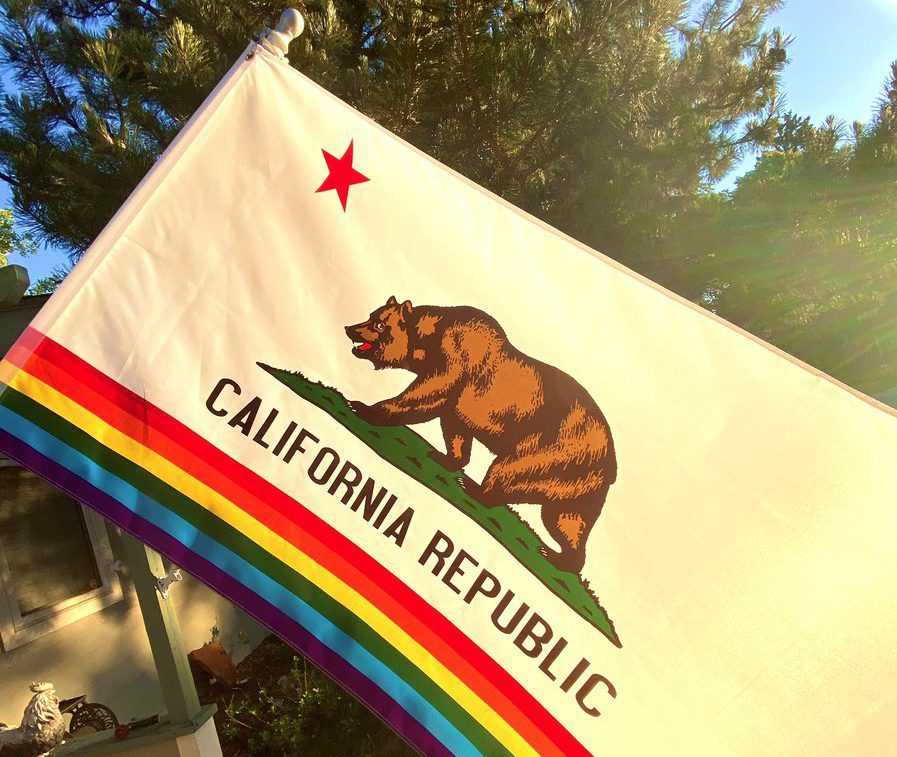 SACRAMENTO – The California Legislative LGBTQ Caucus stands in solidarity with allies across the world today, as June 1 marks the beginning of Pride Month. The annual celebration of the LGBTQ+ community's history and culture — now in its 52nd year — will provide numerous opportunities to highlight milestones achieved over the last year, as well as events expected to coincide with the state's June 15 reopening.
In 2018, California became the first state in the nation to officially recognize June as Pride Month, when Assemblymember Evan Low (D-Silicon Valley) authored AB 2969 and former Governor Jerry Brown signed the bill into law. Pride Month not only commemorates the Stonewall Riots of 1969, which were prompted by a series of police raids targeting the LGBTQ+ community in New York City, but also celebrates the modern civil rights movement and recent advances in equality and inclusion.
"Words cannot convey how difficult this last year has been for so many people, which is why we feel so fortunate that Pride Month is coinciding with California's reopening," said Assemblymember Low, Chair of the LGBTQ Caucus. "Pride has always been a beautiful blend of civic engagement and celebration — part activism and part festival. As we return to seeing our loved ones in person, we will use Pride Month as an opportunity to recognize our victories in advancing equality while acknowledging that the struggle continues. We must be unwavering in our mission until every LGBTQ+ person can live a life free from persecution."
Pride events this month will take place online as well as in person, and the Capitol Dome will be illuminated in Pride's rainbow colors for an entire week starting on June 21. The lighting will mark just the second time in state history the dome has featured the "Colors of Progress," which was first done in 2015 after the Supreme Court legalized marriage equality.
Over the last four years, California has continued to advance legislation in the name of equality despite numerous attacks under former President Trump. The LGBTQ Caucus is grateful for the allyship of Governor Gavin Newsom, who has been a steadfast champion of the LGBTQ+ community since his time as Mayor of San Francisco.
"The LGBTQ Caucus and the community at large is undeniably still in a fight to secure equal rights for everyone, and recent attacks on transgender youth — as well as the isolation many have felt during this pandemic — has increased the urgency of the Caucus' efforts," Governor Newsom said. "As we once again celebrate Pride Month, we are grateful for our diversity, which is the strength of our state, and support those that work towards equality in California."
Despite making substantial progress in representation — more than 220 LGBTQ+ candidates celebrated election victories across the country last year — the LGBTQ Caucus and the community at large is undeniably still in a fight to secure equal rights for everyone, regardless of gender identity or sexual orientation. The past year has featured a substantial increase in legislative attacks on the rights of transgender youth, and the pandemic put a larger spotlight on disparities in our health care system when it comes to access and delivery of services to LGBTQ+ and communities of color.
"This has been an incredibly difficult year for the LGBTQ+ community," said Senator Susan Talamantes Eggman (D-Stockton), Vice Chair of the LGBTQ Caucus. "Historic legislative attacks on our community in the midst of recovery from a global pandemic. It is more important than ever for our community to come together in celebration of Pride month this June. To show resilience and defiance in the face of such hate. This Pride will be a much-needed refuge from the storm and an opportunity to rally against inequality and injustice everywhere."
Ricardo Lara, California's first openly gay Insurance Commissioner and a former LGBTQ Caucus member during his time serving in the Senate and Assembly, noted that Pride Month is a chance to celebrate as well as renew our collective pledge to making sure all of California's LGBTQ+ residents have an opportunity to prosper.
"I want to wish every Californian a Happy Pride Month! Together, we celebrate the hard work of our ancestors, the victories we've won, the strength and beauty of our diverse community, and the work ahead," Commissioner Lara said. "Pride began as an uprising, and our fights for progress, inclusion, and civil rights are far from over."
Senate President pro Tempore Toni G. Atkins (D-San Diego)called on the LGBTQ+ community and allies to reimagine what's possible during Pride Month, while also paying homage to those who paved the road to progress.
"While our community continues to combat challenges confronting our LGBTQ+ siblings, we must also take a moment to celebrate our heroes and victories, and shine a light on their contributions for Californians and our country to see," Senate President Pro Tem Atkins said. "From enacting laws that protect our rights and safety, to advancing language that is more inclusive and understanding, it's inspiring to not only be a part of the movement, but to watch and learn from the next generation of trailblazers."
Assembly Speaker Anthony Rendon (D-Lakewood) noted that the Pride Flag will be flying high for the month of June, which will serve as a hopeful reminder of what's possible when we collectively fight for equal rights.
"Pride Month and the rainbow flag are reminders that every single Californian deserves recognition of their identity and their humanity," Assembly Speaker Rendon said. "LGBTQ rights are everyone's rights, and Pride Month is a celebration for everyone."
In addition to the Capitol Dome lighting on June 21, the LGBTQ Caucus will also hold a ceremony that day to celebrate a diverse list of honorees who have dedicated their lives and careers to advancing civil rights and equality. More events will be announced in the coming days and weeks.
Below are additional statements from LGBTQ Caucus members and allies:
Assemblymember Sabrina Cervantes (D-Corona):
"Another year and another opportunity to celebrate love, representation, and our collective passion for equality. May we use this month to reaffirm we are here, and queer, and fighting for the injustices we still face. As we continue the dialogue for justice, we should acknowledge this month as ours. May you find rest, inspiration, and solace."
Senator John Laird (D-Santa Cruz):
"It is my sincere honor to wish all those celebrating a Happy Pride Month! As the Senator representing the 17th District, I take great pride that 40 years ago this November, I was first elected to public office. At that time, there were only 10 out LGBTQ people in office in the entire United States. When we formed the LBTQ elected officials' association in 1985 there were only 15. For those of us that put ourselves out early, we enjoy the fact that there is a great deal of diversity, acceptance, and understanding in our country today. When I graduated from college it was against the law to be gay in all 50 states and now, surrounded by my LGBTQ Caucus colleagues, we are living proof of the great sacrifices and progress our community has made. This Pride Month and all those moving forward, may we choose to uplift and celebrate our LGBTQ community."
Assemblymember Alex Lee (D-San Jose):
"I'm proud to be the first openly Bisexual legislator in the State Assembly. Far too often, bi erasure makes too many of us in the community feel invisible. The fight for equality is far from over but we can continue to combat bi erasure and LGBTQ+ stigma by living authentically and educating others."
Assemblymember Christopher Ward (D-San Diego):
"This past year has shown the strength and resilience of the LGBTQ+ community in California. There is undeniably more work needed to ensure equal rights for all, and the rise in hate crimes and attacks on our transgender community prove this every day. As we enter into the month of Pride, let's continue to celebrate the vibrant and diverse community so many have fought to create, and honor the lives of the LGBTQ+ heroes we have lost in the past year."
Senator Scott Wiener (D-San Francisco):
"Pride is an incredibly important time for the LGBTQ community to come together, celebrate, and reflect. While I'm sad we won't be together in person for every event this year, I'm confident this will be our last virtual Pride. I want to thank the Chair and Vice Chair for their leadership in putting together another outstanding Pride celebration."
Rick Chavez Zbur, Executive Director of Equality California:
"Now more than ever, it's important that we unite as a community and celebrate Pride together — celebrate our progress, our resilience and our diversity. We're proud to join the Legislative LGBTQ Caucus in commemorating Pride month and continuing our work to create a world that is healthy, just and fully equal for all LGBTQ+ people."
Governor, AG, & State Superintendent warn against book bans
The joint letter sent Thursday highlights case law and constitutional precedent that restricts the removal of books from libraries and schools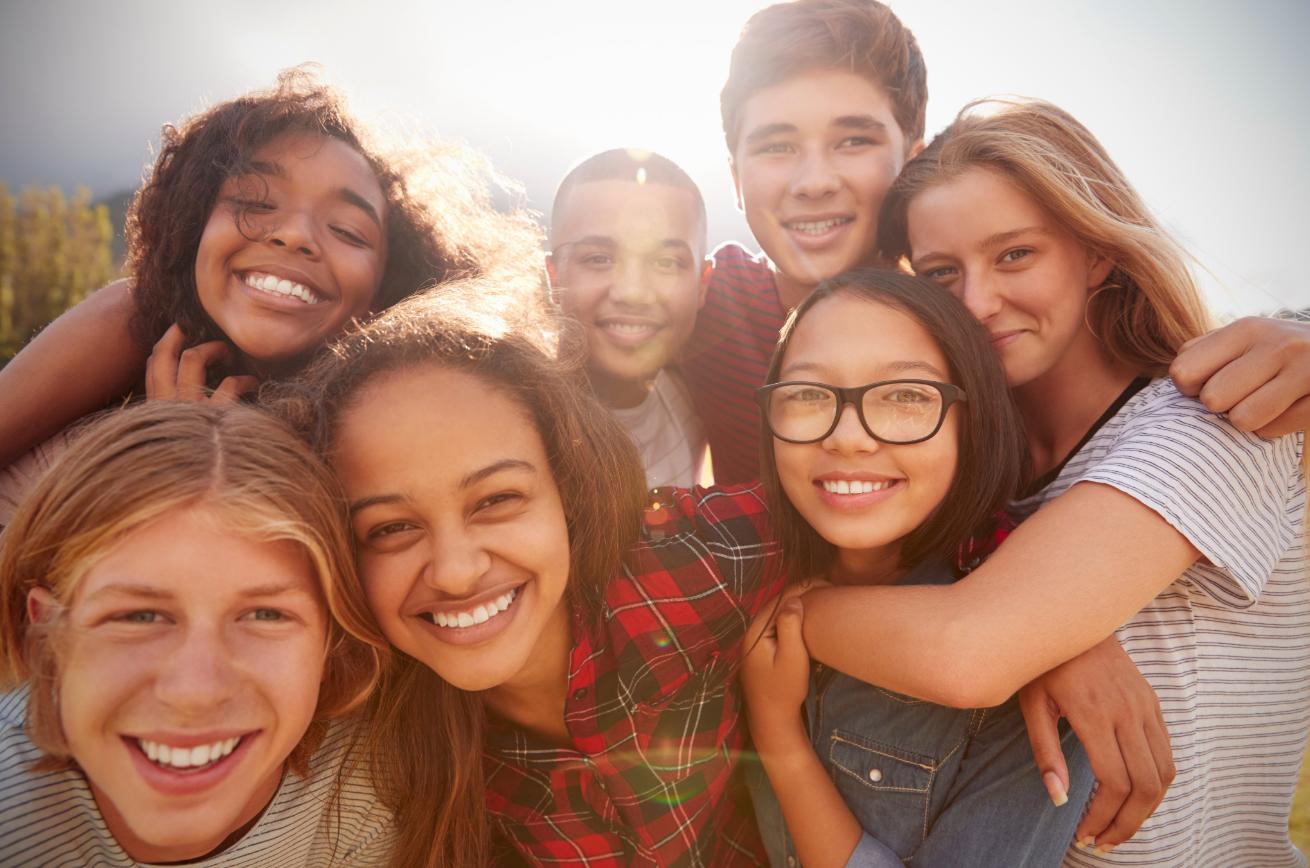 SACRAMENTO – Governor Gavin Newsom, Attorney General Rob Bonta, and State Superintendent Tony Thurmond sent a joint letter to all county school superintendents, district school superintendents, and charter school administrators cautioning against book bans.
The letter released on Thursday, June 1, outlines pertinent educational civil rights and corresponding legal mandates school administrators are required to follow to preserve freedom and ensure access to diverse perspectives and curricula.

"In the first half of this school year alone, 1,477 books were banned nationally, with teachers and librarians threatened with prison time for shelving the wrong book," said Governor Newsom, Attorney General Bonta, and Superintendent Thurmond.
"As state leaders elected to represent the values of all Californians, we offer our response in one shared voice: Access to books – including books that reflect the diverse experiences and perspectives of Californians, and especially, those that may challenge us to grapple with uncomfortable truths – is a profound freedom we all must protect and cultivate."

The joint letter sent Thursday highlights case law and constitutional precedent that restricts the removal of books from libraries and schools; the responsibilities of school administrators to provide students exposure to various world views; and the legal mandates that require school administrators to provide an unbiased curriculum to students and preserve freedom of speech.
Additionally, the joint letter informs local educational agencies that if they remove or ban instructional materials from classrooms or libraries, they may be requested to provide information to the Attorney General's Office for analysis.

While other states ban books, California is improving education outcomes and investing tens of billions of dollars to improve literacy. California outperformed most states — including Florida and Texas — in mitigating learning loss during the pandemic, and through historic levels of school funding, the state is building a cohesive structure of support for educators and students that reflects a focus on equity, inclusion, and academic success.
Equality California's Executive Director Tony Hoang responded to the letter in a statement:
"At a time when over a dozen states have already passed laws banning books and censoring school curriculum, we applaud this clear and forceful guidance from the highest offices in our state unequivocally demonstrating their commitment to providing unfettered access to an inclusive and accurate education for all students.
Across California, we are witnessing a growing number of school districts considering and passing policies to censor curriculum, books, and other materials discussing racism and even the very existence of LGBTQ+ people. These actions create a hostile learning environment for LGBTQ+ and other marginalized students and send them the harmful message that their history and experiences should be ignored.
Nearly 2 in 3 LGBTQ+ young people said that hearing about potential state or local laws banning people from discussing LGBTQ+ people at school made their mental health worse. The link between supportive school environments, access to affirming resources, and youth mental health could not be clearer. 
This guidance from the Governor, the Attorney General and the State Superintendent is a welcome counter to the vile and hateful attacks on the LGBTQ+ community and other marginalized groups. Any school district that attempts to ban books or erase the experiences of LGBTQ+ people will be forced to answer to the state's chief law enforcement officer.
California will continue to lead by example by cultivating and protecting access to books that are vital to prepare youth for civic participation, instill values needed to maintain our democracy, and teach about subjects that are a very real part of our shared history and understanding. That is what makes California stronger each and every day."
Related: