LGBTQ violent deaths, Meth and Overdose Crisis+ in legislative bills push
Lawmakers in Sacramento shepherding litany of critical LGBTQ+ bills through the current legislative session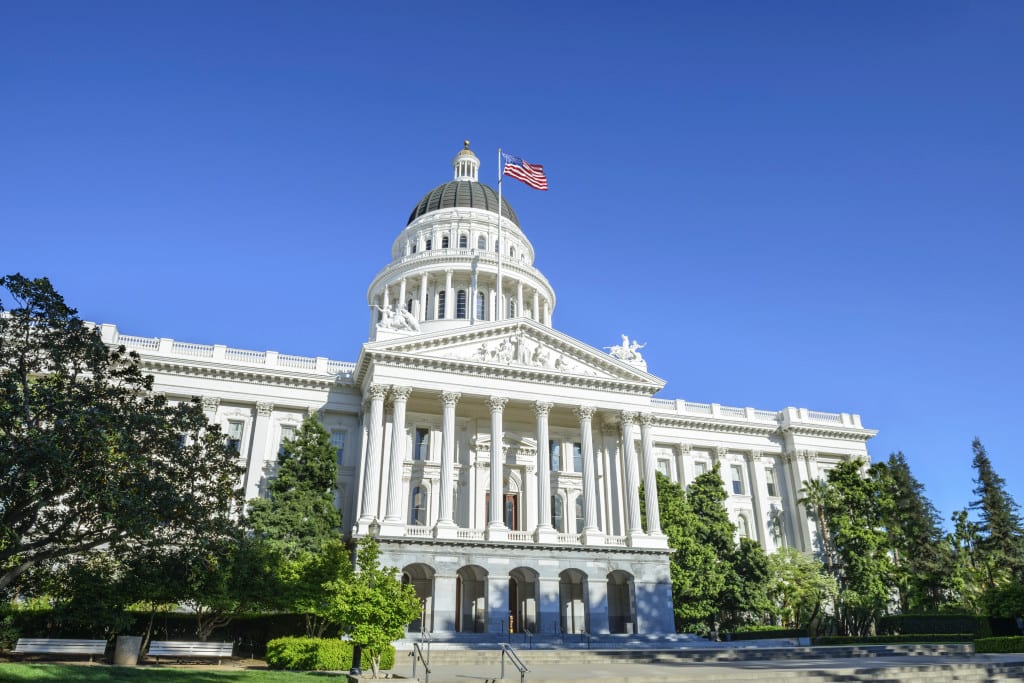 SACRAMENTO – A flurry of LGBTQ related bills passed through the California legislature this past week for further actions by lawmakers in both the Assembly and Senate including legislation which would create a pilot program under which coroners and medical examiners are trained to collect sexual orientation and gender identity data as part of violent death investigations.
A bill that legalizes and authorizes Medi-Cal to fund evidence-based treatment giving participants struggling with addiction financial rewards for staying sober advanced as well.
Lawmakers also passed a bill that would require retailers with 500 or more employees to remove signs for gender in toy and childcare sections, or require the retailers to provide a gender-neutral retail section for these items. Also passed was legislation to repeal discriminatory loitering law that targets sex workers.
Assembly Bill 1094, The LGBTQ Violent Death Data Collection Pilot Program, introduced by Assemblymember Dr. Joaquin Arambula (D-Fresno), would equip coroners and medical examiners in six participating counties across California with the training necessary to identify and collect data on an individual's sexual orientation or gender identity (SOGI) in cases of violent death, including homicide and suicide.
"This legislation may be centered on data, but its purpose encompasses compassion and empathy to better understand what is happening in our LGTBQ+ community — particularly among the youth — when it comes to violent deaths, including homicide and suicide. AB 1094 is an important and humane step in ultimately preventing these deaths," said Assemblymember Arambula.
"This first-of-a-kind legislation would provide our nation's most populous state with the data necessary to track the violent deaths among the LGBTQ community, allowing for the better deployment of resources and the development of more effective policy solutions to save young LGBTQ lives," said Sam Brinton, the Vice President of Advocacy and Government Affairs for The Trevor Project. "Thank you to Assemblymember Arambula for championing this historic bill, which we hope will lead California and states all across the country to adopt these much-needed practices long-term."
According to recent polling conducted by The Trevor Project and Morning Consult, more than four in five adults (84%) feel it is important to include sexual orientation and gender identity when evaluating suicide and other violent death statistics, including 91% of Democrats, 80% of independents and 77% of Republicans.
Nationwide, suicide is the second leading cause of death among youth ages 10–24, and according to CDC data, LGBTQ youth are more than four times as likely to attempt suicide than their straight/cisgender peers. The Trevor Project's 2021 National Survey on LGBTQ Youth Mental Health found that 42% of LGBTQ youth seriously considered attempting suicide in the past year, including more than half of transgender and nonbinary youth. Despite these disparities, it is unknown how many LGBTQ youth actually die by suicide (or homicide) each year because SOGI data is not collected nationwide as part of violent death investigations.
The Recovery Incentives Act, Senate Bill 110, legalizes the substance use disorder treatment known as "contingency management," and authorizes Medi-Cal to cover it. Contingency management has proven to be the most effective method of treatment for methamphetamine addiction, and is frequently used as a treatment program by the Veterans Affairs Administration.
This intervention program gives those struggling with substance use disorder financial rewards if they enter substance use treatment programs, stay in the program, and get and remain sober. This positive reinforcement helps people reduce and even fully stop substance use.
"The Recovery Incentives Act makes it possible for so many more people to access lifesaving meth addiction treatment," said the bill's sponsor Senator Scott Wiener after it passed the Senate by a unanimous, bipartisan vote. "Meth is causing deep harm to every community across the state, and the LGTBQ community has also been especially impacted. We must expand access to science-based treatments for substance use disorder."
Meth use has spiked all over California and in San Francisco, and worsened through the COVID-19 pandemic. With social isolation, mental health issues like depression, and economic suffering all worse for many than in prior years, meth use has also increased significantly.
Stimulant use has also grown rapidly in the LGBTQ and Black communities, which were already deeply impacted by the meth crisis. The LGBTQ community — particularly gay, bi and trans men — have seen a rapid increase in meth use as a party drug taken to enhance sexual experiences. The San Francisco Department of Public Health reports that the mortality rate is highest among African American men.
The bill would also require the California Department of Health Care Services (DHCS) to issue guidance and training on the use of contingency management programs for Medi-Cal patients.
"It's time to end meth's devastating impact on the LGBTQ+ community," said Equality California's Legislative Director Tami A. Martin. "With today's passage of SB 110 by the California Senate, the Golden State is one step closer to ensuring that folks who are struggling with substance use disorders can get the help they need. We are proud to cosponsor this legislation and thankful to Senator Wiener for his leadership."
Senator Wiener's Senate Bill 357, which repeals the "loitering for purpose of prostitution" law, that oft times results in profiling and harassment of sex workers, particularly transgender women and women of color, passed the full Senate by a vote of 29-9. It now heads to the Assembly for policy committee hearings.
SB 357 repeals provisions of California law criminalizing "loitering for the intent to engage in prostitution." This criminal provision — arrests for which are based on an officer's subjective perception of whether a person is "acting like" they intend to engage in sex work — results in the disproportionate criminalization of trans, Black and Brown women, and perpetuates violence toward sex workers. SB 357 does not decriminalize soliciting or engaging in sex work. Rather, it simply eliminates an loitering offense that leads to harmful treatment of people for simply "appearing" to be a sex worker.
A spokesperson for Wiener's office pointed out that "this crime [law] is so subjective and inherently profiling that it allows a police officer to arrest someone purely based on how they are dressed, whether they're wearing high heels and certain kinds of make-up, how they're wearing their hair, and the like. This criminal provision is inherently discriminatory and targets people not for any action but simply based on how they look.
Criminalizing sex work does not make sex workers or communities safer. Most criminal penalties for sex workers, loitering laws included, do nothing to stop sex crimes against sex workers and human trafficking. People who engage in sex work deserve to be treated with dignity and respect."
Assemblymember Evan Low's bill AB 1084, which would require large retailers in California to stop reinforcing harmful gender stereotypes and stigma, passed through the Assembly with overwhelming support Tuesday on a 44-15 vote.
AB 1084 would require retailers with 500 or more employees to remove signs for gender in toy and childcare sections, or require the retailers to provide a gender-neutral retail section for these items. Children's clothing sections are expected to remain unaffected by AB 1084, as language regarding this aspect will be removed in the Senate after numerous discussions with stakeholders.
Assemblymember Cristina Garcia (D-Bell Gardens), a joint author of AB 1084, shared a story Tuesday on the Assembly Floor in which she said she was discouraged from playing with Lincoln Logs as a girl because they were considered a "boys' toy." Assemblymember Garcia, a former teacher, noted the harmful impact gender stereotypes can have on children.
"We are limiting their ability to express themselves, we are limiting their ability to learn, and, really, we are limiting their ability to become the leaders that we need them to be down the road in STEM and engineering," she said.
Several major retailers have already discarded gender for its children's sections, such as Abercrombie, H&M, Old Navy, John Lewis, and Zara. Meanwhile, Target decided six years ago to do away with gender-based signs in its home and toy departments.
"We might think that this (bill) is very historical in nature when, in fact, many of these companies, including Target, did this back in 2015, so we are simply catching up with the times to help celebrate being an inclusive state," Assemblymember Low said.
Equality California which had co-sponsored and supported this legislative push noted;
"We are thrilled to see so many pieces of pro-equality legislation advance today. Each and every one of these bills represents a giant leap of progress for our LGBTQ+ community — specifically trans and nonbinary folks, chosen families, people struggling with addiction and sex workers," said the organization's Executive Director-designate Tony Hoang. "We are grateful to Assemblymember Lorena Gonzalez, Senator Anthony Portantino and the members of the Appropriations committees for advancing these important priorities to our community."
9th Circuit Court of Appeals blocks lower court overturn of assault rifle ban
Benitez ruled that California's three-decade-old ban on assault weapons violates the Second Amendment to the U.S. Constitution.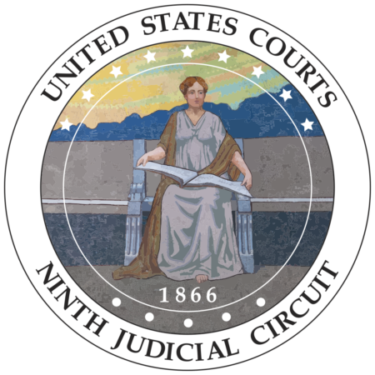 SAN FRANCISCO – In a ruling issued Monday, a three-judge panel of the U.S. 9th Circuit Court of Appeals issued a stay of U.S. District Judge Roger Benitez's controversial decision to overturn California's assault weapons ban on June 4. The ruling will be on hold until the 9th Circuit court decides on a separate gun control case.
Benitez ruled that California's three-decade-old ban on assault weapons violates the Second Amendment to the U.S. Constitution. The state had first crafted the ban in 1989 and in the intervening thirty-two years lawmakers in Sacramento had repeatedly amended the law.
Benitez overturned the ban and likened an AR-15 semiautomatic gun to a Swiss army knife, calling it "good for both home and battle." California Governor Gavin Newsom took exception to the comparative made by Judge Benitez remarking at the time;
"Today's decision is a direct threat to public safety and the lives of innocent Californians, period. As the son of a judge, I grew up with deep respect for the judicial process and the importance of a judge's ability to make impartial fact-based rulings, but the fact that this judge compared the AR-15 – a weapon of war that's used on the battlefield – to a Swiss Army Knife completely undermines the credibility of this decision and is a slap in the face to the families who've lost loved ones to this weapon. We're not backing down from this fight, and we'll continue pushing for common sense gun laws that will save lives."
The Roberti-Roos Assault Weapons Control Act of 1989 (AWCA) is a California law that bans the ownership and transfer of over 50 specific brands and models of semi-automatic firearms, which were classified as assault weapons. Most were rifles, but some were pistols and shotguns.
The case, Miller v. Bonta (previously Miller v. Becerra) had been brought by the Firearms Policy Coalition, (FPC) which in 2019, developed and filed the suit as a federal Second Amendment challenge to California's Assault Weapons Control Act (AWCA). The FPC argued that the State's ban prohibits arms that are constitutionally protected, no more lethal than other certain arms that are not banned, and commonly possessed and used for lawful purposes in the vast majority of the United States.
California Attorney General Rob Bonta had appealed Benitez's ruling. On Monday he said in a tweet; "This leaves our assault weapons laws in effect while appellate proceedings continue. We won't stop defending these life-saving laws."
#BREAKING: The 9th Circuit granted our motion to stay the district court's ruling in Miller v. Bonta.

This leaves our assault weapons laws in effect while appellate proceedings continue.

We won't stop defending these life-saving laws.https://t.co/L8F8zpLuhv pic.twitter.com/udtszNfOis

— Rob Bonta (@AGRobBonta) June 21, 2021
Newsom ushers in state's full reopening at Universal Studios Hollywood
California was one of the only states to achieve a week-over-week increase rate of vaccinations, most recently with a 22% increase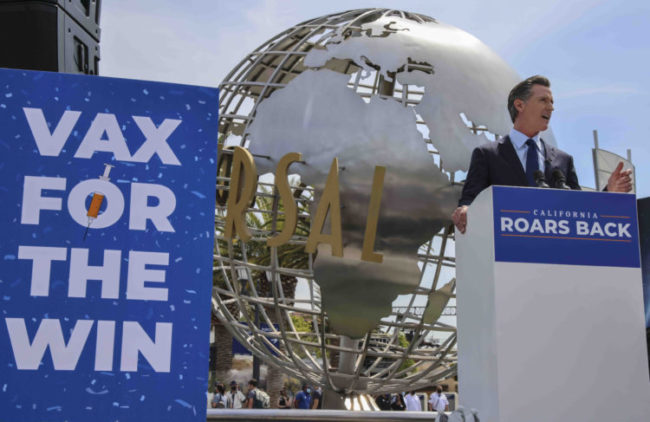 STUDIO CITY – As California moved to fully reopen the economy Tuesday, California Governor Gavin Newsom welcomed the milestone at Universal Studios Hollywood, where he highlighted the attractions Californians can look forward to revisiting this summer.
Starting today, June 15, the restrictions that have been in place over the past year will be eliminated, including physical distancing, capacity limits, county tier systems and masks in almost all settings for vaccinated Californians. The Golden State was one of the only states in the country to achieve a week-over-week increase in the rate of vaccinations, most recently with a 22 percent increase in vaccinations.
"Today, we celebrate the incredible strength and resilience of Californians – from our heroic health care workers to essential workers across the board to everyday Californians from all walks of life – who have supported each other through hardship and heartache over the past year, making sacrifices to save countless lives and enable us to turn the page on this pandemic," said Newsom. "As we look ahead to better days, we will continue to look out for one another, redoubling our support to those hit hardest by the pandemic and making unprecedented investments to address California's most persistent challenges, so that the entire state comes roaring back together."
Newsom also selected 10 lucky Californians to receive $1.5 million each – for a total of $15 million – as part of the final cash prize drawing in the state's Vax for the Win program. 30 prior winners won a total of $1,500,000.
Tuesday's selection of 10 $1.5 million winners caps off the cash prize giveaways as part of the $116.5 million Vax for the Win program – the largest vaccine incentive program in the nation. The program previously selected 30 winners to receive $50,000 each, for a total of $1,500,000. In addition, the program is providing $100 million in $50 prepaid or grocery cards for newly vaccinated people, while supplies last. Governor Newsom also highlighted the upcoming California Dream Vacations, a new Vax for the Win incentive in which vaccinated Californians have the chance to win one of six in-state vacation packages in a drawing on July 1.
In a press release, the Governor's office touted his administration's accomplishments that had been spread out over the duration of the pandemic in the past 15 months.
The Los Angeles County Department of Public Health noted that at the peak of the pandemic the County was losing 277 residents a day. Hospitals were under enormous strain, with more than 8,000 people hospitalized with COVID-19 and there were more than 15,000 new cases diagnosed each day.
L.A. County is in a better place than any other metro area of similar size in the entire nation. Each day, on average, only 1.5 cases per 100,000 people are diagnosed in L.A. County, compared with 2.8 cases in the same population in the New York City metro area, 2.9 cases in Chicago, 3.5 cases in Atlanta, 5.3 cases in Houston, and 9.1 cases in Miami. Only 0.4% of COVID-19 tests in L.A. County are positive, compared with 0.8% in New York, 1.3% in Chicago, 1.7% in Atlanta, 3.3% in Houston, and 3.7% in Miami.
Over the past six months, the tremendous effort to get the vaccine into the arms of residents has gotten the County to a place where as of June 11, more than 5,490,637 (66%) of eligible L.A. County residents have received one dose of the vaccine and 4,668,783 (56%) are fully vaccinated.
"After 16 months of enormous upheaval and loss, we can now move forward with a genuine sense of hope. We can and should feel joy while recognizing and honoring the immense collective effort that brought us to the point where we can fully reopen. We remain committed to protecting your health and to closing gaps in health outcomes associated with COVID-19.,"said Barbara Ferrer, Director of Public Health.
"Case counts and transmission are low because of our shared efforts to implement a layered approach to preventing transmission. As we reopen, we are mindful that for those not yet vaccinated, protection is highly dependent on our continued actions to take care of each other. Sensible protections for our essential workforce will be instrumental in keeping transmission of COVID-19 in check," she added.
Unvaccinated people need to remain very careful and wear masks when they are around people outside their household, and if in close contact with others, including at worksites, they should consider upgrading their masks to a respirator, such as an N95, or a KN95. These masks do a much better job protecting the wearer from other people's germs, a spokesperson for Public Health said.
Public Health continues to urge unvaccinated people to get vaccinated. Through Thursday, June 17 at County-run vaccination sites, participating LA city and mobile sites, and St. John's Well Child and Family Center sites, everyone 18 and older coming to get their first vaccine or who brings a first-time vaccine recipient with them to their second dose appointment, will have an opportunity to win a pair of season tickets to the 2021-2022 home season of the Clippers, the Rams, or the Chargers. Official rules and participating site locations are posted online on the Los Angeles County Vaccination Sweepstakes page. Winners will be contacted by phone and/or email.
To find a vaccination site near you, to make an appointment at vaccination sites, and much more, visit: www.VaccinateLACounty.com (English) and www.VacunateLosAngeles.com (Spanish). If you don't have internet access, can't use a computer, or you're over 65, you can call 1-833-540-0473 for help finding an appointment, connecting to free transportation to and from a vaccination site, or scheduling a home-visit if you are homebound. Vaccinations are always free and open to eligible residents and workers regardless of immigration status.
Newsom signs orders to roll back coronavirus restrictions next Tuesday
The Governor's Office established a timeline to continue winding down the various provisions of the 58 COVID-related executive orders.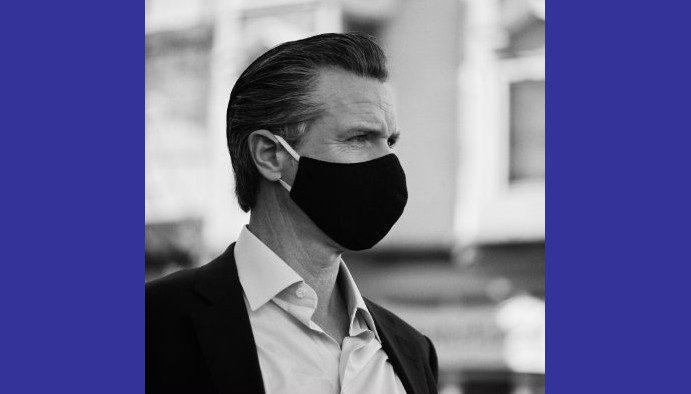 SACRAMENTO – Effective June 15, restrictions such as physical distancing, capacity limits and the county tier system will end as Governor Gavin Newsom signed a series of executive orders Friday marking a return to normalcy after nearly 15 months of the ongoing battle to protect the state's residents from the ravages of the coronavirus pandemic. Additionally, those Californians who are fully vaccinated won't be required to wear a mask — including indoors.
Newsom's actions also include terminating the Stay-at-Home Order that was implemented early in the pandemic to protect Californians and retiring the Blueprint for a Safer Economy.
"California is turning the page on this pandemic, thanks to swift action by the state and the work of Californians who followed public health guidelines and got vaccinated to protect themselves and their communities," said Newsom. "With nearly 40 million vaccines administered and among the lowest case rates in the nation, we are lifting the orders that impact Californians on a day-to-day basis while remaining vigilant to protect public health and safety as the pandemic persists."
The Governor's Office today established a timeline and process to continue winding down the various provisions of the 58 COVID-related executive orders, which suspended statutes and regulations to help the state and businesses continue operations during the pandemic.
To ensure that impacted individuals and entities have time to prepare for the changes, the provisions will sunset in phases, beginning later this month, in July and in September. For example, the suspension of certain licensing requirements for manufacturers to produce hand sanitizer will end on June 30, as shortages are no longer a concern. By the end of September, nearly 90 percent of the executive actions taken since March 2020 will have been lifted.
The California Department of Public Health on Friday released a new state public health officer order that goes into effect on June 15.
Dr. Tomás Aragón, California's public health officer, issued a new order that, among other things, puts in place new requirements for mask wearing that take effect Tuesday. The new rules say fully vaccinated people don't have to wear a mask in most places, either indoors our outdoors. But the state is still requiring people who have not been vaccinated to wear a mask in public places.
"We've met our metrics, we feel prepared," Dr. Mark Ghaly, California's Health and Human Services Agency secretary, told reporters on Friday. "Things in California, from a COVID transmission perspective, are going reasonably well."
These actions supports the full and safe reopening of the state, while maintaining focused public health requirements that address the risk posed by variants as some regions across the nation and world continue to experience high levels of transmission, Ghaly noted.