Nashville DA nixes idea of enforcing transphobic business bathroom law
"I believe every person is welcome and valued in Nashville. Enforcement of transphobic or homophobic laws is contrary to those values."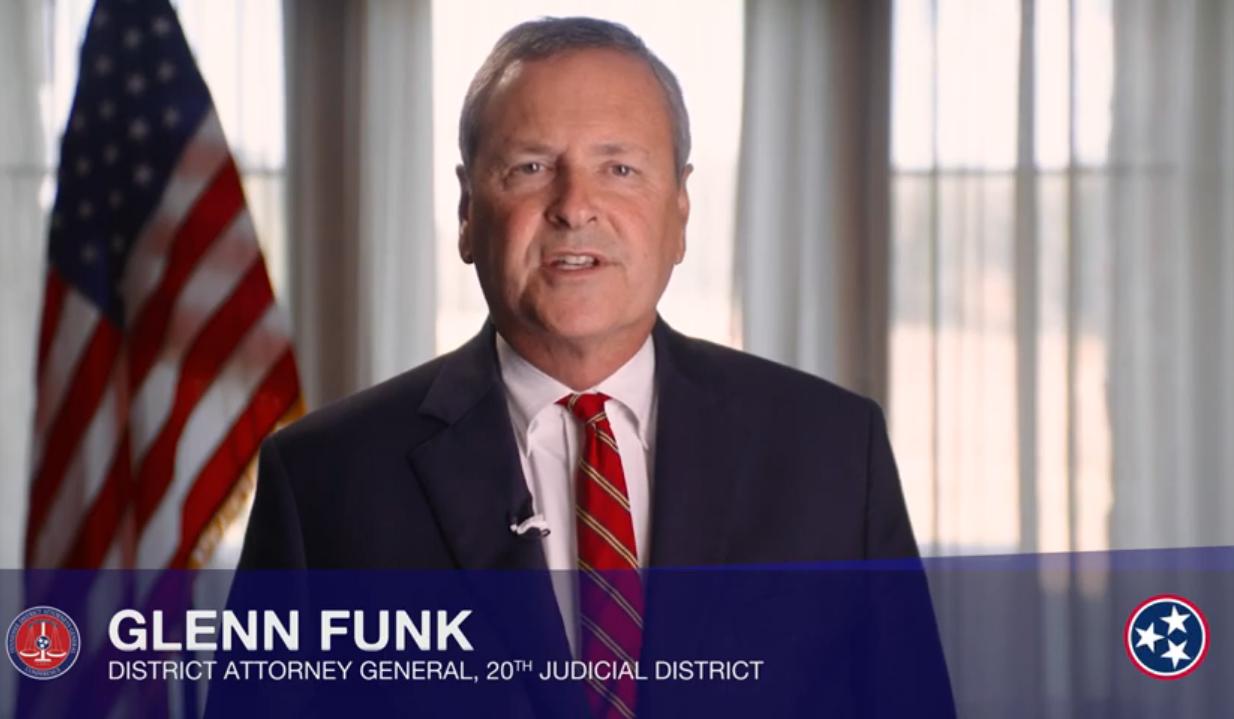 NASHVILLE, TN. – The top law enforcement officer in Tennessee's capital city told multiple media outlets Monday he won't support a new law signed last week by Republican Governor Bill Lee that requires businesses, such as restaurants and retail stores, to post signs stating they allow trans people to use restrooms.
"I believe every person is welcome and valued in Nashville," District Attorney Glenn Funk said in a statement released today. "Enforcement of transphobic or homophobic laws is contrary to those values. My office will not promote hate."
Lee signed HB 1182 (SB 1224), known as the 'business bathroom bill' last week that would require businesses that don't actively prevent transgender people from using the restroom consistent with their gender identity to post an offensive and outrageous sign warning that transgender people might be inside. The legislation was sent to him earlier this month after its passage by state lawmakers.
The law reads: "Public Buildings – As introduced, requires a public or private entity or business that operates a building or facility open to the general public to post a notice at the entrance of each public restroom and at each entrance of the building of the entity's or business's policy of allowing a member of either biological sex to use any public restroom within the building or facility, if the entity or business maintains such a policy."
But it does not spell out penalties for not complying. The Associated Press reports that Memphis District Attorney Amy Weirich is also questioning whether the law is enforceable.
At a press conference this afternoon, Tennessee Gov. Bill Lee didn't have much to say about Funk's comment, 90.3 FM WPLN News reported.
"I think his decision will be his own," Lee said. "I signed the law. It'll be his decision how he wants to respond to it."
Felony arrest in vandalism of Pride Merch at Knoxville Target store
Jonathan Burns was arrested after he was identified by investigators as the suspect in spray-painting a section of LGBTQ+ Pride merchandise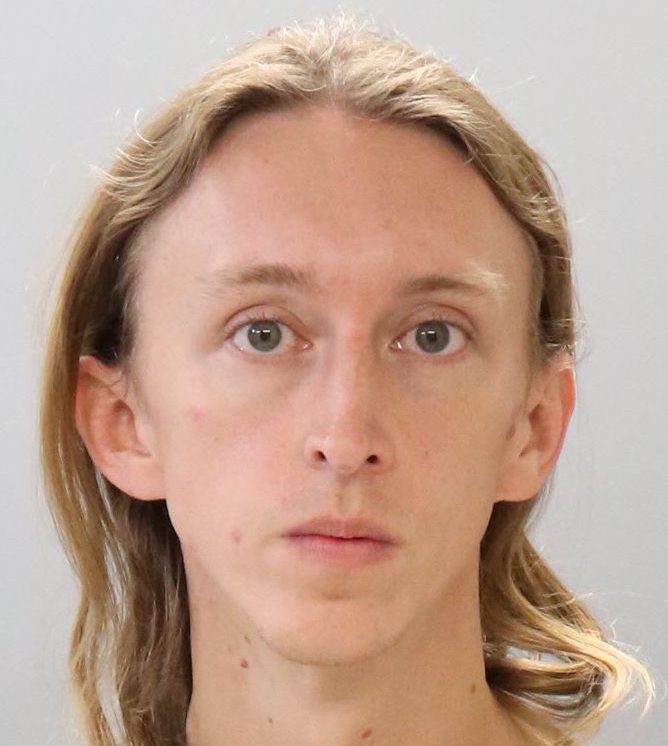 KNOXVILLE – A thirty-one-year-old West Knox resident was arrested last week by the Knoxville Police Department, with the help of the Knox County Sheriff's Office, and charged with felony vandalism at a local Target store.
Jonathan Burns was arrested after he was identified by investigators as the suspect in spray-painting a section of LGBTQ+ Pride clothing & merchandise.
Knoxville NBC News affiliate WBIR-TV, Channel 10 reported:
On June 13 at 2:49 p.m., Burns entered the Target on Parkside Drive and spray-painted an entire section of merchandise placed out for Pride Month, KPD said.
Burns damaged $3,884 worth of clothing, according to KPD. They also said he used red spray paint to destroy the entire section of items as well as a sign in the section, and it was the only section that was vandalized. The sign cost an additional $16 in damages.
An employee had approached Burns and asked him to leave, according to a KPD report.
When Burns left the Target, he dropped the spray paint can on the ground. Fingerprints on the can confirmed Burns' identity. Evidence of him purchasing the spray paint and a bucket hat from local retail prior to the incident was secured. Video from Target and the retailer where the paint and hat were purchased depicted Burns wearing the same clothing, the report said.
With @knoxsheriff's help, Jonathan Burns, 31, was arrested on a felony vandalism charge last night at his West Knox home after he was identified by investigators as the suspect from this incident. He is accused of spray-painting a section of LGBTQ+ Pride clothing & merchandise. https://t.co/tjc507iSaQ pic.twitter.com/jZaBvGKCU4

— Knoxville Police TN (@Knoxville_PD) June 23, 2022
GOP congressional candidate: Homosexuality and Transgenderism are evil
"LGBQT+ movement seeks to destabilize our country with divisive rhetoric-Transgenderism and Pedophilia are now rampant in our society"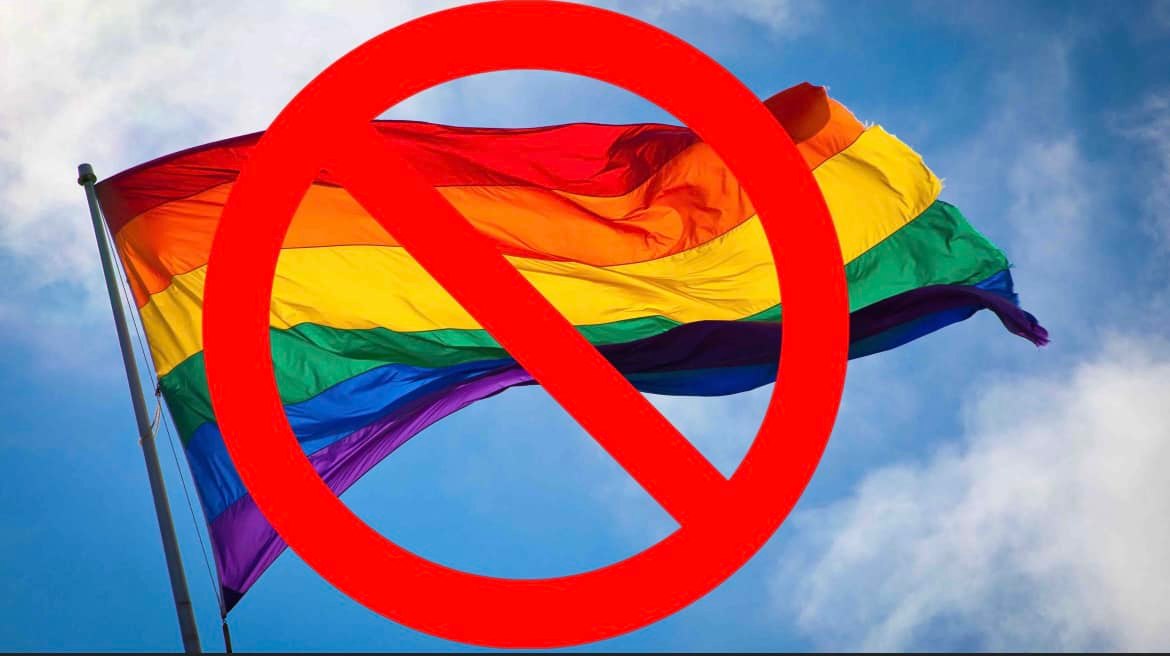 NASHVILLE – A Republican contender for the Congressional seat currently held by retiring Tennessee Democratic Rep. Jim Cooper announced that he seeking to outlaw Pride, same-sex marriage, and trans people if elected.
In a Facebook post, Stewart Parks, who labels himself a "Republican Southern Christian Conservative Values" politician wrote:
"If you elect me, this month will be the last National Gay Pride month ever celebrated. We need to elect people into US congress that will stand up and say Homosexuality and Transgenderism are evil.
I will push to have the 2015 Obergefel vs Hodges ruling overturned which legalized same sex marriage. Two men and two women cannot come close to a unified man and woman married. I want to bring back DOMA (Defense of Marriage Act) which safeguarded the institution of marriage.
Sexual Liberation is NOT western values. LGBQT+ movement is communist as they seek to destabilize our country with their divisive rhetoric and destroy families. Transgenderism and Pedophilia are now rampant in our society.
We have to ban it asap and safeguard our children against it. We have to get Transgenderism out of our schools.
When I win this election everyone will know their gender again
the populace will know Men cannot get pregnant and can actively define a woman."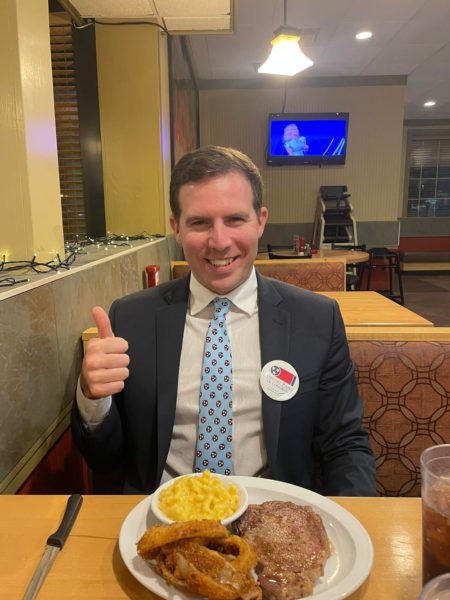 In a 2022 candidate survey by Ballotpedia, Parks was asked about his political positions:
Please list below 3 key messages of your campaign. What are the main points you want voters to remember about your goals for your time in office?
End Abortion Forever
Impeach Joe Biden, Kamala Harris, and Kentanji Brown Jackson.
Ban Transgenderism, Same Sex Marriage, Left Wing Radicalization in our Schools
What areas of public policy are you personally passionate about?
Ending abortion FOREVER! 1973 Roe vs Wade legalized the slaughtering of babies and must be overturned ASAP. The far left has deceived and lied their way into our school systems to the point our students have no idea what gender they are. I will ban Transgenderism and remove this horrible idea from our way of life. 2015 Obergefel vs Hodges was one of the worst Supreme Court decisions ever made. The ruling legalized same sex marriages which is an erroneous idea. Marriage is only between one man and one woman. The far left wants to keep the pandemic alive. Stewart Parks says the pandemic is over! The communist Chinese government intentionally created the virus in the Wuhan lab and leaked it to the world to advance the communist new world order. Communism and Socialism is evil and must be removed from our way of life!
Is there a book, essay, film, or something else you would recommend to someone who wants to understand your political philosophy?
The Bible
Tennessee bans collegiate Trans athletes
The law also requires Tennessee colleges to determine a student-athlete's gender using the student's "original" birth certificate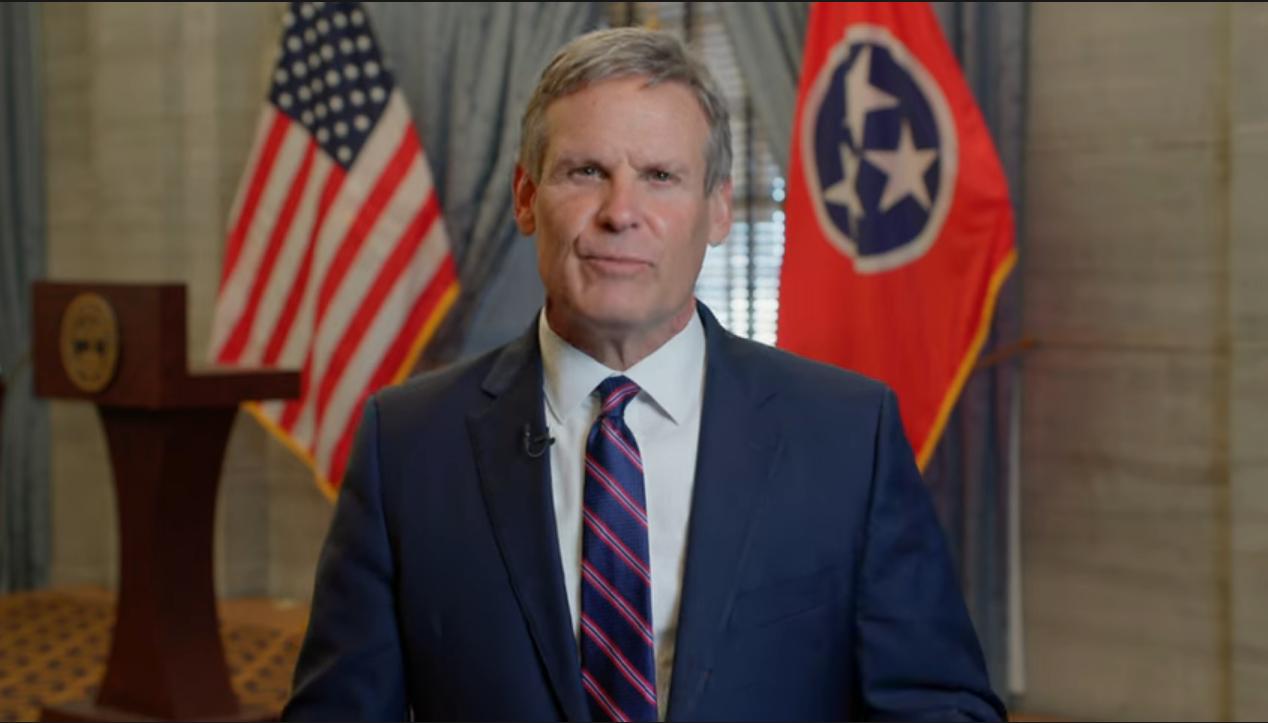 NASHVILLE – Republican Governor Bill Lee signed a bill last Friday that effectively bans transgender women from competing on college sports teams consistent with their gender identity in Tennessee.
The new law, Senate Bill 2153, "prohibits males from participating in public higher education sports that are designated for females." The law also requires Tennessee colleges to determine a student-athlete's gender using the student's "original" birth certificate.
Every university and college in the state will also be required to adopt and enforce a policy ensuring compliance with the new law. The measure would also prevent any government entity, organization or athletic association from taking "an adverse action" against a school that complies with the law or a student who reports a violation.
"This law sends a horrible message that trans and nonbinary youth can be excluded from the many benefits of participating in sports," Chris Sanders, the executive director of the Tennessee Equality Project, said Friday in a statement issued by the Human Rights Campaign.
"More broadly, it also stains those who are complicit and creates habits of lawmaking that endanger everyone in Tennessee," he said. "Legislation crafted from animus and ignorance protects no one."