In-person 2022 International AIDS Conference to take place in Montreal
Pandemic forced 2020 gathering to go virtual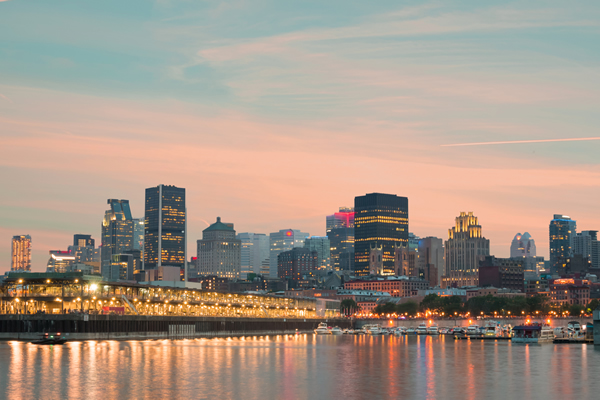 MONTREAL — The International AIDS Society has announced the 2022 International AIDS Conference will take place in-person in Montreal.
The conference, which will also feature virtual events, is scheduled to take place from July 29-Aug. 2, 2022. Pre-conference meetings are slated to begin on July 27, 2022.
"AIDS 2022, the world's largest conference on HIV and AIDS, will convene leading scientists, policy makers and grassroots activists," reads the International AIDS Society's announcement.
Canadian Health Minister Patty Hadju is one of the conference's co-chairs.
"We know that there is still a long way to go in the fight against HIV and AIDS," said Hadju in an International AIDS Society press release. "In 2022, Canada will proudly host AIDS 2022 so that we can further our commitments to ending the HIV and AIDS global epidemic."
"We remain committed to our 95-95-95 targets, moving towards reconciliation with Indigenous peoples, and to reducing stigma and discrimination," added Hadju. "By bringing together domestic and international partners, we can redouble our collective efforts to improve the health of all our citizens and finish the fight against HIV and AIDS."
The 2020 International AIDS Conference was to have taken place in San Francisco and Oakland, Calif., but it took place virtually because of the coronavirus pandemic. The 2012 International AIDS Conference took place in D.C.
White House monkeypox officials defend approach as case numbers grow
Contradictory information is coming from health experts on monkeypox on all levels, federal, state, local regarding the vaccine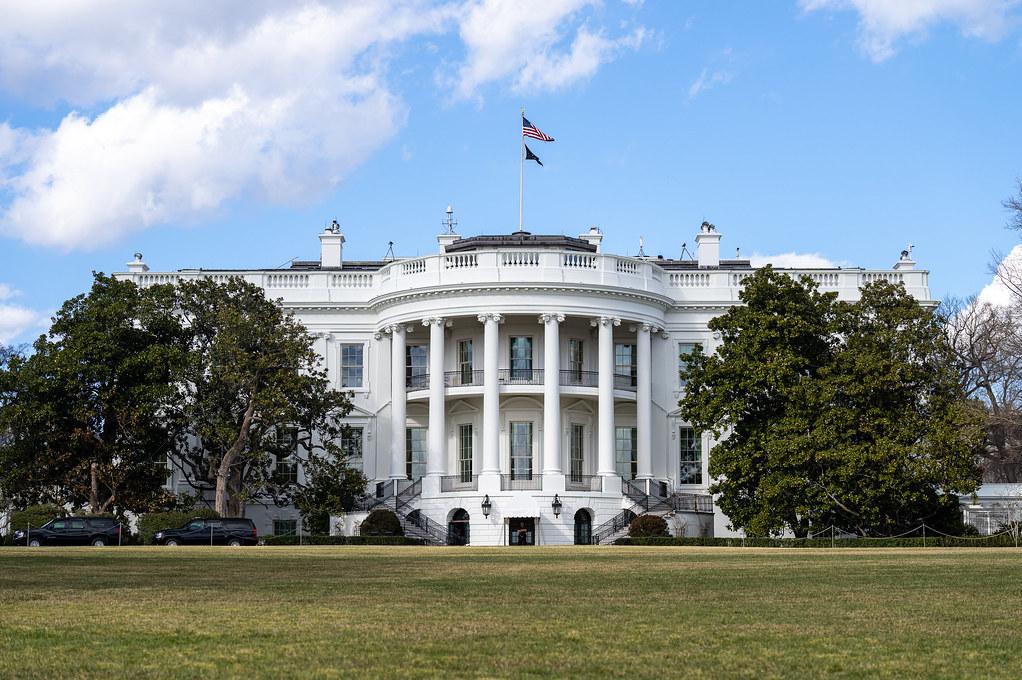 WASHINGTON – Top health officials in the Biden administration defended their approach Thursday to the monkeypox outbreak as cases continue to grow and contradictory information has emerged on appropriate vaccine administration.
Members of the White House monkeypox task force, in response to a question from the Washington Blade in a conference call with reporters, held fast to their new guidance on the JYNNEOS vaccine, which seeks to change the method of administration of the shot in an effort to expand use of the existing supply by fivefold — despite objections and even threats to cancel the supply from the vaccine manufacturer, according to a report this week in the Washington Post.
Meanwhile, cases of monkeypox in the United States are escalating — and beginning to extend outside the community of men who have sex with men — as the total number of confirmed cases has reached 13,517.
Bob Fenton, the White House monkeypox response coordinator, was first to respond to the Blade's question on how the public can trust guidance from health officials amid the contradictory information by asserting "anytime that you have change, you're going to have the need to update and educate the community on those changes."
"The day…the FDA made that decision, we need signaled a week that this was being undertaken by FDA there already were a number of jurisdictions that started the training in anticipation of that decision," Fenton said. "And that day, there were jurisdictions actually delivering intradermal shots that day [to] fivefold the number of shots and did that to areas of high risk and did that to areas that made equity a factor in those decisions where they vaccinated. So it is happening; it is being successful."
The context of the Biden administration's change in guidance last week — which shifts from injection through the subcutaneous route (delivery of the vaccine under the fat layer underneath the skin) to the intradermal route (delivery of the vaccine into the layer of skin just underneath the top layer) — is an announcement from localities, including the D.C. government, shifting from two doses to one dose to make up for limited supply. Biden officials discouraged the one-dose approach, pointing to data suggesting it was not effective in protecting against monkeypox.
In essence, contradictory information is coming from health experts on monkeypox on all levels localities offer on the vaccine, which in turn is criticized by the federal government as ineffective in favor of different approaches, which is in turn criticized by the vaccine manufacturer as untested and inappropriate.
Rochelle Walensky, director of the Centers of Disease Control & Prevention, responded to previously articulated concerns about the one-dose approach from localities by saying the Biden administration is working "really hand in glove in really fluid communication through this outbreak."
"As I articulated we don't yet know how well this vaccine will work in this outbreak," Walensky said. "And as those data are evolving, as we had some resource constraints early on with the vaccine, we were working close with health departments so that they could maximize their coverage. We've met with them to talk about what data might be available for one dose, which are really limited [and] concerning in terms of how well it would work. And so when the strategy for intradermal dosing, which we anticipate will work just as well as subcutaneous dosing, we again met closely with the health departments…so that we could provide the data to them."
Defense of changes in guidance in vaccine administration ended up overshadowing the announcements top officials were seeking to make, such as making an additional 1.8 million doses available for ordering starting Monday, a pilot program setting aside 50,000 doses for jurisdictions hosting large LGBTQ events, such as Black Pride in Atlanta and Southern Decadence in New Orleans; and making available next week 50,000 patient courses of TPOXX monkeypox treatment.
Dawn O'Connell, assistant secretary for preparedness and response at the Department of Health & Human Services, said when asked by CNN about expanding the supply the administration may look elsewhere aside from the JYNNEOS vaccine manufacturer, Bavarian Nordic in Denmark, calling the company a "small manufacturer."
"They currently have one active line and in the Copenhagen area that we're relying on for 2.5 million doses to be filled and finished, but when we ordered that second 2.5 million to be built and finished, we made it a requirement that they work with a domestic U.S. contract manufacturing organization and we continue to partner with Bavarian Nordic as they solidify that relationship," O'Connell said. "We are also helping them in other ways consider manufacturing capacity increases, potentially working with a larger pharmaceutical company."
HHS announces 1.8 million monkeypox vax doses will be made available
The administration expects this will mean many more shots in arms for individuals considered high risk for MPV infection, namely men who have sex with men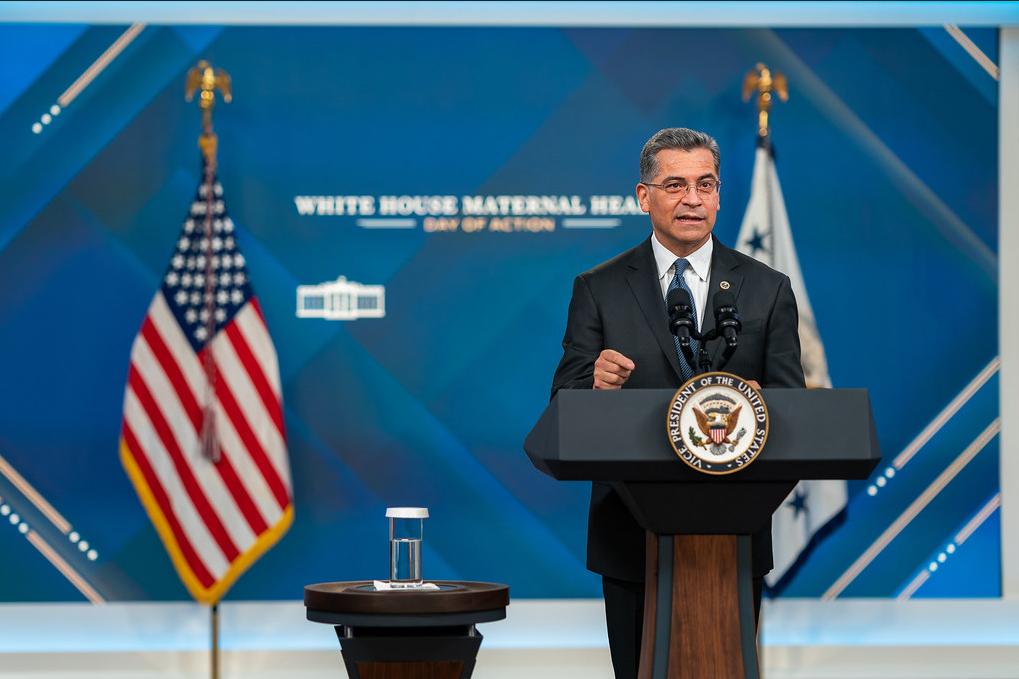 WASHINGTON – On Thursday, the White House announced a series of new measures to fight the ongoing monkeypox virus (MPV) outbreak in the U.S., including an additional 1.8 million doses of the vaccine JYNNEOS that the U.S. Department of Health and Human Services (HHS) will make available for jurisdictions to begin ordering on August 22.
The administration expects this will mean many more shots in arms for individuals considered high risk for MPV infection, namely men who have sex with men (MSM).
On August 9, the FDA issued an emergency use authorization allowing for JYNNEOS to be administered intradermally rather than subcutaneously, a method that allows for more doses to be pulled from each vial with less risk of adverse side effects.
HHS subsequently began distributing an additional 442,000 doses of the vaccine earlier this week. The administration says nearly 1 million have been delivered to-date.
In an interview Wednesday with The Los Angeles Blade, White House National Monkeypox Response Deputy Coordinator Dr. Demetre Daskalakis praised the swift and total adoption of intradermal MPV vaccination by health officials in Los Angeles County, which will therefore be permitted to order more doses after running through 90% of its current supply.
Dr. Daskalakis noted that the White House and CDC are providing technical assistance and support to help jurisdictions transition away from subcutaneous vaccinations while working to fix the issues with the delivery of doses from HHS's Strategic National Stockpile that in some cases have left federal and state health officials pointing fingers at each other.
Ahead of the White House's announcement on Thrusday, a group of lawmakers comprising Los Angeles's Congressional delegation, led by House Intelligence Chair Rep. Adam Schiff (D-CA), issued a letter to HHS Secretary Xavier Becerra, requesting that the administration "[…] take further steps to procure and distribute additional JYNNEOS vaccine doses to ensure areas that have been hardest hit, including Los Angeles, have adequate vaccine supply."
Other measures announced by the White House on Thursday include a pilot program through which HHS will "provide additional vaccine allocations to state and local health departments in jurisdictions that are hosting large events that attract gay, bisexual, and other men who have sex with men in the coming weeks and months."
Additionally, HHS will make available 50,000 courses of TPOXX, a treatment for which certain patients with confirmed cases of MPV may be eligible.
Exclusive: Battling monkeypox virus; 1-on-1 with Dr. Demetre Daskalakis
The White House Monkeypox Response team's Deputy Coordinator discusses challenges facing public health officials fighting monkeypox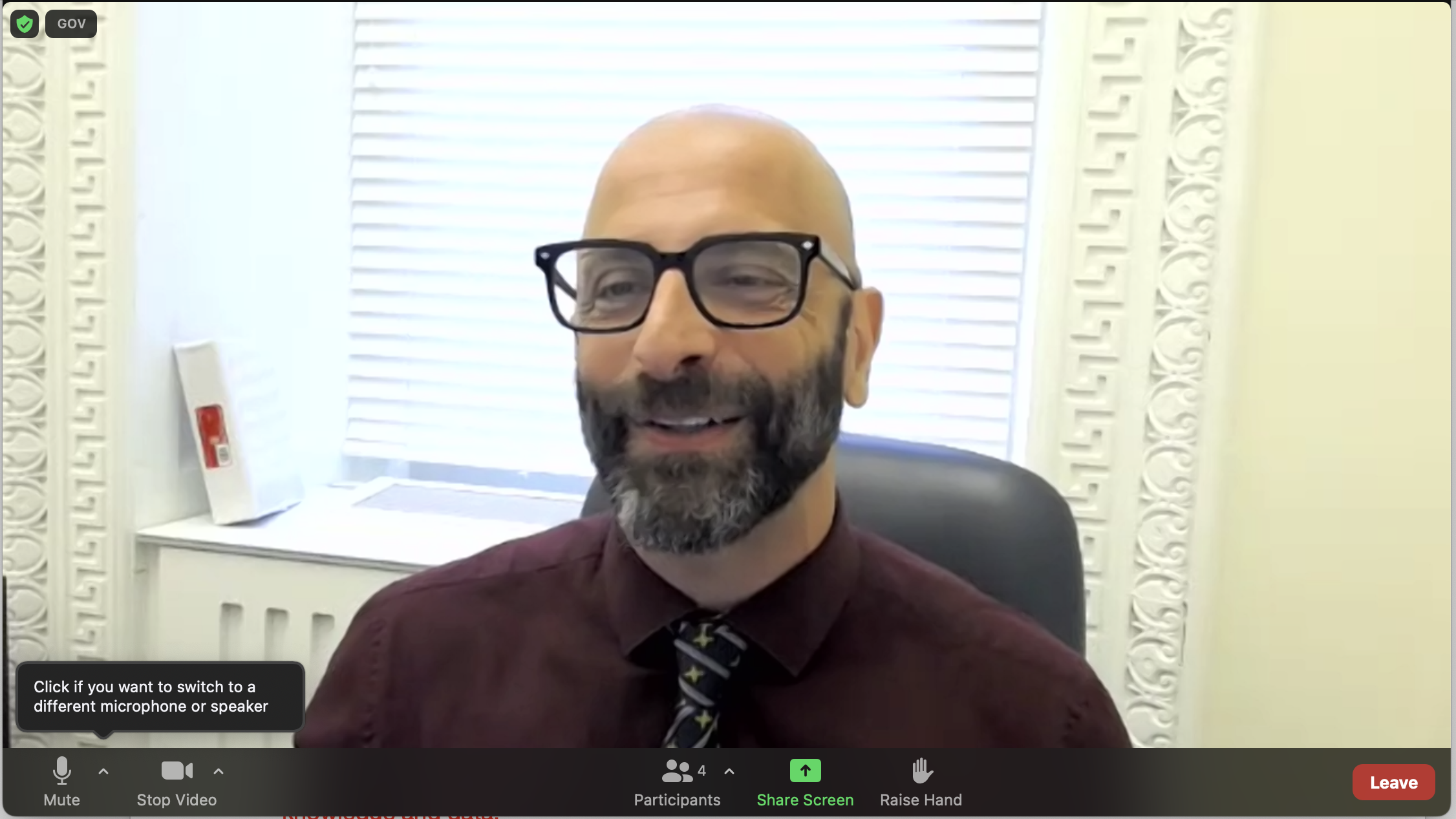 WASHINGTON – White House National Monkeypox Response Deputy Coordinator Dr. Demetre Daskalakis joined The Los Angeles Blade for an exclusive Zoom interview Wednesday to discuss the latest challenges facing public health officials fighting the monkeypox virus (MPV) – from countering misinformation and educating the public to transitioning to intradermal vaccination dosing regimens. 
Dr. Daskalakis previously served as medical director for the Manhattan headquartered Mount Sinai Health System and then was made deputy commissioner for the Division of Disease Control at the New York City Department of Health and Mental Hygiene. In late 2020, as the U.S. saw thousands of new covid fatalities each day, Dr. Daskalakis joined the Centers for Disease Control and Prevention's Division of HIV/AIDS Prevention.
A gay man who is a leading expert on LGBTQ+ health, during his tenure as a municipal health official in New York, Dr. Daskalakis's work leading HIV and STD health programs was credited with helping to bring down the rate of new HIV infections among the city's gay and bisexual men by 35%.
So, while he notes that the U.S. has never before had a monkeypox outbreak like this one, before he stepped into this role with the White House, Dr. Daskalakis's career had already included significant experience as both a clinical provider and public health official, including work fighting against anti-LGBTQ+ bias and stigma – which is crucial, given the overrepresentation of MPV cases among men who have sex with men.
When it comes to messaging, Dr. Daskalakis said he and his team have taken the harder but more effective route, which is to center the focus on the means by which one becomes exposed to MPV "and then working really hard to get [messaging] out through the right channels" to the right groups based on their relative risk.
This involves working with a variety of different partners, whether associations of medical providers or groups like the Ryan White HIV/AIDS Program and community-based organizations that serve LGBTQ+ patients, Dr. Daskalakis said. The goal is to "toe the line between making sure you're giving frank messaging to people while not creating stigma," he added.
As new data comes in, the communications strategy has shifted accordingly, he said. Such flexibility has become a cornerstone of the coordination of a federal response effort because, "we've been able to be way more clear in terms of specific risk factors that potentially increase or decrease an individual's risk."
This has meant recommendations that gay and bisexual men "reduce your network of partners and also consider avoiding anonymous sexual partners if you can" are grounded in sound scientific data about the transmissibility of MPV, Dr. Daskalakis said.
Another persistent challenge, of course, is the spread of misinformation and disinformation on social media. Last month, extreme right wing Rep. Marjorie Taylor Greene (R-GA) asked on Twitter why children have contracted MPV if the virus is sexually transmitted.
Groups like the Anti-Defamation League cited the move as an example of how "disingenuous questions about the disease's origin and spread" to draw "an explicit connection between monkeypox and 'children being molested by homosexuals'" – giving "oxygen and reach" to such dangerous lies about LGBTQ+ people.
"Stigma is stigma, and homophobia is homophobia," Dr. Daskalakis said, and while these problems are older, more intractable, and broader in scope than public health messaging around MPV, it is important to not "attach an infection to an identity."
"Stigmatizing a disease and creating stigma really creates rabbit holes that take people away from [figuring out] how to respond to an infectious disease – and the way that you respond to infectious diseases, the focus on community, the focus on knowledge, and the focus on data, which should act as a guidance" in getting messages to people, whether through online social platforms or other channels, he said.
Dr. Daskalakis likened the approach to communication around HIV. "Focus on exposure," he said, explaining that "anal sex is the most common way for HIV to be transmitted" and then making sure that message "goes to people who need to hear it." That way, men who have sex with men can understand the best harm reduction strategies and "gay sex" or gay and bisexual men are not needlessly linked to the virus in ways that could worsen or intensify stigma.
On Monday, The New York Times reported concerns aired by state and local health officials with the delivery of MPV vaccines, many of whom pointed fingers at their federal counterparts for problems like the arrival of shipments of doses that had been spoiled by high temperatures or improper handling.
Dr. Daskalakis acknowledged the challenges while reaffirming the CDC and White House's commitment to working collaboratively with state and local partners on these efforts.
"The CDC has provided technical assistance, even down to a video that I think actually countries are using now to teach [the proper administration of] intradermal shots, which is really exciting," he said. "But all of that is really designed to support the jurisdictions and I think we spend our time throughout this entire response really connected with jurisdictions."
Dr. Daskalakis also praised the work being done by local and state health officials: "It's really important to acknowledge that challenges are real, and [also] the creativity with which they're sort of addressing those challenges on their jurisdictional level, to really get to the space everyone wants to be, which is more shots in arms…That's sort of the theme of public health in general, especially in emergency response." He added that that it's been encouraging to see "how people are using the guidance of the federal government [including] the support we're providing, to move things forward."
Moving forward, notwithstanding the many challenges that lie ahead, Dr. Daskalakis is optimistic about the future, partially by virtue of the fact that public health officials will have more data at their disposal. "I think we're really working to accelerate – with studies that are going to happen – vaccine effectiveness, surveillance and safety that are happening to make sure that we have a sense of how these are working."
Asked whether the federal coordination efforts remain focused on exploring possible ways to cut through red tape and paperwork, Dr. Daskalakis was again positive. "In terms of bureaucracy, I think that that's one of the important roles of our coordinating effort," he said – working with partners at every level to see how the process of vaccinating and treating as many people as possible can be made less burdensome, with less paperwork, and more efficiently.
A promising sign of this kind of breakthrough in the MPV response came last week when the FDA cleared the intradermal injection method of the vaccine JYNNEOS for emergency use authorization (EUA).
This route of administration is not only safer, with a superior side effect profile compared to subcutaneous injection, but it also allows for more doses to be administered, Dr. Daskalakis said.
In terms of rolling out the intradermal injections of MPV vaccine, Los Angeles is "killing it," Dr. Daskalakis said. "It's just like lightning speed. It's inspiring." It was not easy for such a big city to so quickly adapt to a new method of vaccination, he said, but health officials in the area got creative and "played it right."