Nevada Legislature passes bill to modernize state's HIV laws
Even though changing these outdated, ineffective and discriminatory laws is common-sense progress, this is a move in the right direction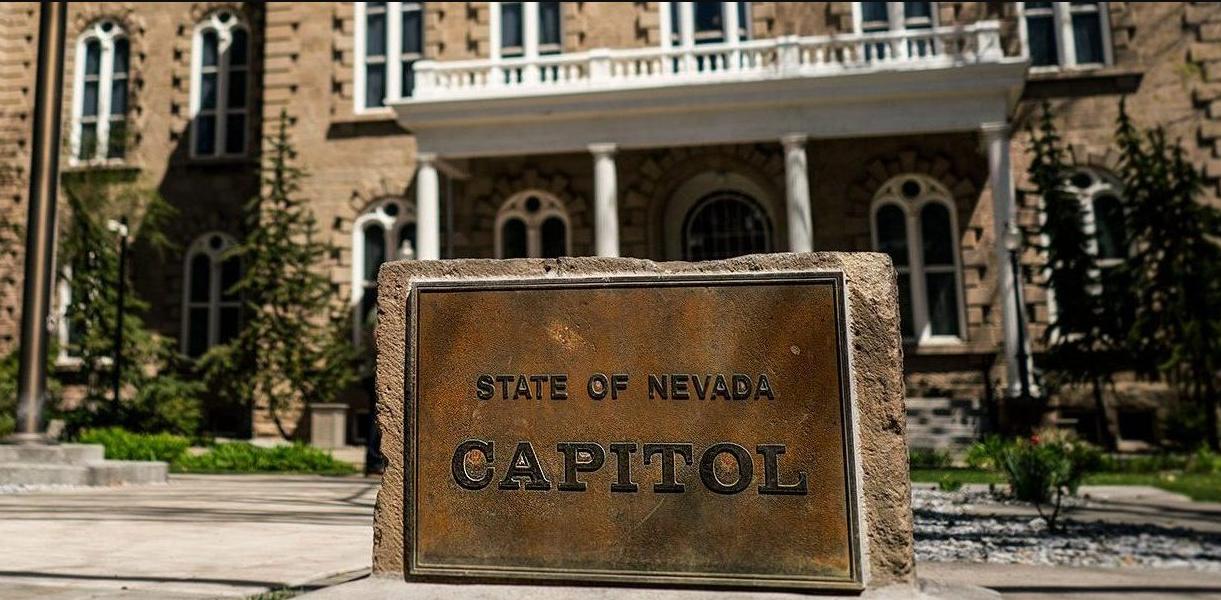 CARSON CITY, NV. – Legislation that modernizes Nevada's HIV criminal laws was passed by state lawmakers and now heads to Democratic Governor Stephen F. Sisolak for his signature Wednesday.
Senate Bill (SB) 275, introduced by Sen. Dallas Harris, won approval with a unanimous vote in the Nevada Senate and by a 26-15 vote in the Assembly.
The bill repeals a Nevada statute that makes it a felony for someone who has tested positive for HIV to intentionally, knowingly or willfully engage in conduct that is intended or likely to transmit the disease. Repealing that statute means a person who has contracted HIV and who engaged in such behavior would instead be given a warning as their first offense and, after a second offense, would be guilty of a misdemeanor — a punishment that is consistent with the treatment of other communicable diseases.
The bipartisan show of support impressed HIV activists who have been advocating for years to reform state laws that criminalize HIV with the goal of ensuring they are sync with advances in modern medicine that make transmission of the virus impossible.
"We are extremely pleased with the passage of SB 275 via a strong bipartisan vote. This action will advance the fight against HIV transmission and help to remove HIV stigma that was perpetuated by outdated criminal laws that discouraged disclosure, and thereby testing, treatment and the use of other preventative measures," Silver State Equality State Director André C. Wade said.
"Even though changing these outdated, ineffective and discriminatory laws is simply common-sense progress, this is a huge move in the right direction. Its passage shows that the years of advocating around this issue are paying off. Our legislators and Nevada citizenry are beginning to understand that the old laws were born out of an era when evidence-based knowledge about HIV risk, transmission and treatment were exceedingly limited. Thank you to the Nevada Legislature, especially Senator Dallas Harris, who authored SB275, and for keeping Nevada at the forefront of LGBTQ+ and civil rights reform," Wade added.
Senator Harris, Co-Chair of the Advisory Task Force on HIV Exposure Modernization, said:
"The bipartisan passage of this bill reverses practices that were put in place during the 1980s AIDS epidemic and have proven ineffective and counterproductive from a public health perspective. The old laws also disproportionately affected already marginalized groups, including people of color and LGBTQ+ people. Passage of SB275 helps to remove the statutory stigma that was intentionally placed into our laws that's done nothing but harm to those who contracted HIV."
According to a recent report by the UCLA Williams Institute, which analyzed data from the state of Nevada, between 2011 and 2020, arrests for HIV crimes were double the amount from the previous decade and arrests for HIV crimes fell disproportionately on black Nevadans. Black people are 10 percent of Nevada's population and 28 percent of people living with HIV in the state, but 40 percent of those who have been arrested for HIV crimes.
"While it's true that the majority of arrests under HIV criminal laws are reduced or dismissed, the outdated laws continued to perpetuate misinformation and antiquated myths, fears and opinions about HIV and how it is spread. With the passage of SB275, the Nevada Legislature chose science over outdated and irrational fear." said Connie Shearer, Co-Chair of the Nevada HIV Modernization Coalition
Cleve Jones, activist & founder of AIDS Memorial Quilt honored
National AIDS Memorial hosted observances at the 10-acre Memorial Grove and displaying Quilt in nearly 100 communities throughout the U.S.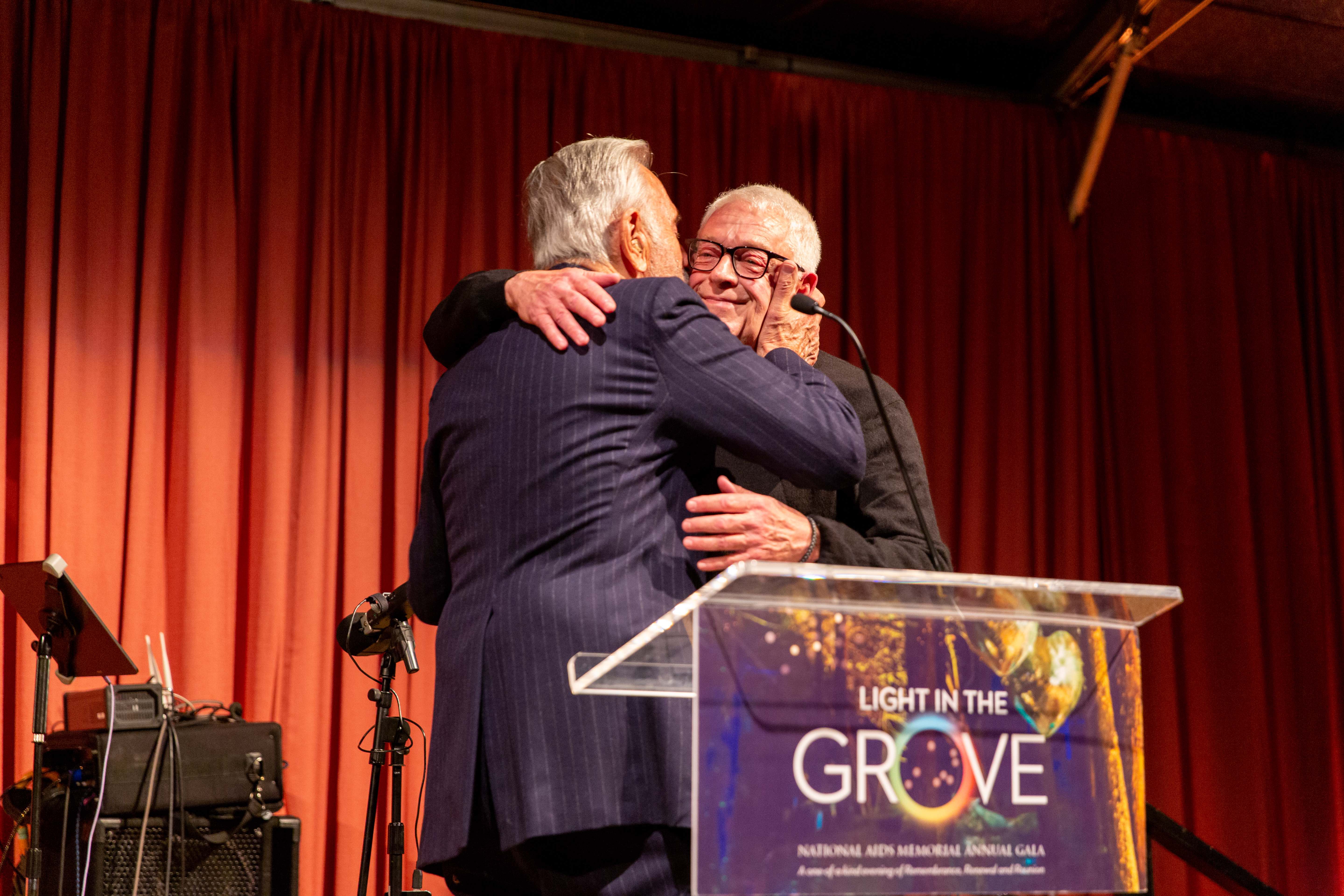 SAN FRANCISCO  – The National AIDS Memorial marked World AIDS Day with a national observance at the 10-acre National AIDS Memorial Grove in San Francisco, honoring AIDS activist and founder of the AIDS Memorial Quilt Cleve Jones with its Lifetime of Commitment Award. 
The two days of events brought together leaders on the front lines of the epidemic for powerful conversations and events focused on "Changing the Pattern for a Future without AIDS," referencing a major initiative of the Memorial that is bringing the Quilt to the South to address the growing crisis of rising HIV rates amount communities of color and marginalized populations.
Jones, who founded the Quilt thirty-five years ago, was recognized for his visionary leadership, activism, and powerful voice in the fight for health and social justice. He remains an inspirational force for change and action today, standing up without hesitation and using his voice for those who are often overshadowed and not heard.
U.S. House Speaker, Rep. Nancy Pelosi (D-Cailf.) praised Jones in a special video tribute, saying, "Cleve, you are a force of nature – unshakable in the face of adversity, overflowing with a passion for serving others."
"When the AIDS crisis tightened its grip on San Francisco – when pain and despair grew rampant – you kept hope alive," she continued. "You were a shining light in the dark, building community out of grief and spurring action out of anguish. From the halls of power to union halls and picket lines, you have never relented in your mission: empowering the oppressed, tearing down injustice and honoring the dignity and beauty of every person."
Presenting the award to Jones was former San Francisco mayor and mentor Art Agnos to an audience of more than 600 people from the community who gathered on the eve of World AIDS Day for a gala to support the Memorial's programs. 
"I'm honored to receive this award, but more importantly I'm so pleased that the Quilt now has a permanent home with the National AIDS Memorial and that it is continuing its mission of activism and justice. One thing I've learned is that through hope one finds courage and through courage we find love. Love is at the core of what we do and that is what this Quilt represents," Jones told the audience gathered.
The National AIDS Memorial worked with local partners from across the country to display hundreds of Quilt sections featuring more than 3,500 individual panels in nearly 100 communities on World AIDS Day. 
The largest Quilt display ever in Alabama is taking place in Montgomery and surrounding areas as part of the memorial's Change the Pattern initiative. The program, funded through a $2.4 million grant from Gilead Sciences, is organizing quilting workshops, displays and educational programming with Southern AIDS Coalition throughout the Southern U.S.
"On this World AIDS Day, it is inspiring to know that thousands of Quilt panels are on display in communities across the country, touching hearts and minds through the stories represented in the fabric," said Gilead Sciences Chairman and CEO Daniel O'Day. "The Quilt's purpose remains as strong and important today, as it was thirty-five years ago, when the vision of Cleve Jones sparked a powerful movement to advance health and social justice."
The National AIDS Memorial's World AIDS Day Observance panelists highlighted the importance of the work being done around the country, the interconnectivity of issues to reach zero, and the importance of education and outreach to at-risk populations during three powerful conversations available for viewing online on the memorial's website and include: Reflections with Cleve Jones and 35 years of the Quilt; The State of the Epidemic Today with Leaders on the Frontlines; and Young Leaders Making an Impact.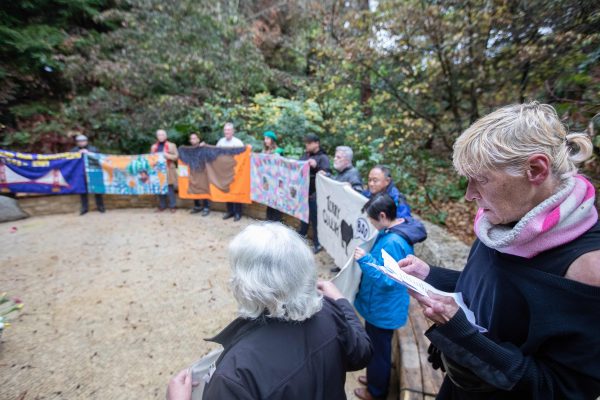 "As our community comes together this World AIDS Day, it's hard not to look around and see who's missing – our friends, lovers, and family we've lost over four decades of this horrific, cruel disease," said National AIDS Memorial CEO John Cunningham. "It always brings tears, and we carry so many emotions, particularly as we think of what could have been. But for me, as a man living with HIV/AIDS, I shift to a brighter space, choosing to look around me, thinking about so many of us still here, living and thriving. Survivors, who have so much to be thankful for, but also a heavy burden to share our own stories and journey, so history never repeats itself."
He continued, "Today, people are still dying and there should have been a cure long ago. We are angry because bigotry, hate, and stigma persist today in society. And we carry shame, because communities of color and marginalized populations continue to be disproportionately impacted by HIV and discrimination, and it shouldn't be this way. It's time to change the pattern."