Pride after the pandemic, is LA's LGBTQ community back in business?
A majority of Pride celebrations remain in a virtual mode or in some cases no events at all in Los Angeles this year too.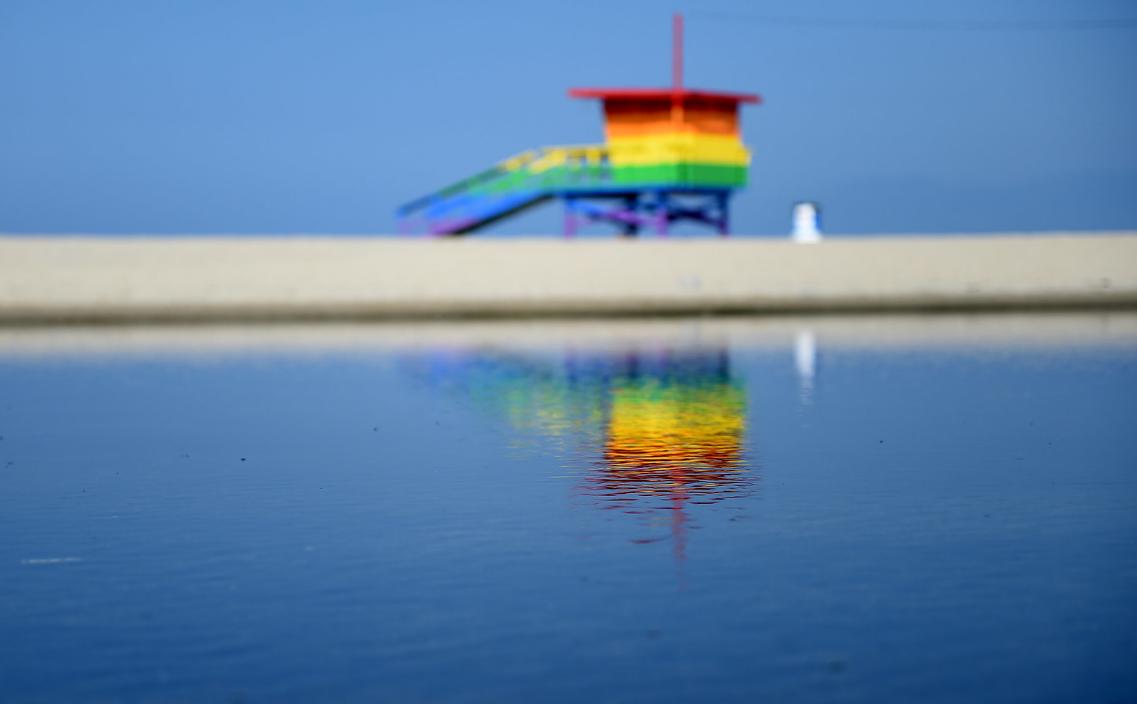 LOS ANGELES – The Los Angeles County Department of Public Health released its coronavirus pandemic metrics this week noting that Los Angeles County remains in the least restrictive yellow tier in the State's Blueprint for a Safer Economy framework. Factoring into that is as of May 21, 50% of L.A. County residents 16 and over and 72% of seniors 65 and older are fully vaccinated.
Then there's the "but.' The state isn't scheduled to lift fully the pandemic imposed mandates until June 15, including the mask mandate which has been a point of contention. Dr. Mark Ghaly, California's Secretary of Health and Human Services announced Monday that California will require people to keep wearing masks and practice social distancing indoors until June 15 although people and businesses must adjust to the changes while the state continues its "relentless focus on delivering vaccines, particularly in underserved communities and those that were hard hit throughout this pandemic."
The impact on Pride month in Los Angeles has already been felt as a majority of Pride celebrations remain in a virtual mode or in some cases no events at all. There are notable exceptions as the Los Angeles Dodgers are hosting their annual LGBTQ+ Pride Night at Dodger Stadium on Friday, June 11th. There will be sections set-up for vaccinated and non-vaccinated Dodgers fans and the team is also bringing back Friday Night Fireworks for the first time since 2019, set to a special mix from DJ Bowie Jane. But only fully-vaccinated fans are invited to leave the stands and watch the show from the baseball field.
LA Pride also noted that Cinespia, will host LGBTQ+ Pride Movie Night at the Hollywood Forever Cemetery on Saturday, June 26th. The organization also made note of its partnership with KABC 7 LA's one-hour primetime special on June 12, 9:00 PM – 10:00 PM, in a 'best of LA Pride.' According to a its website, the special includes Trans profiles, celebrity shout-outs, spotlights on LA Pride's 2021 Honorees (more on that soon), a special Pride performance by the Gay Men's Chorus of Los Angeles from the Getty Center, and more.
But the main event, the parade, one of the nation's oldest and largest was canceled for the second year in a row. LA Pride vowed to return in 2022. "Safety was our No. 1 priority," said Sharon-Franklin Brown, board president of Christopher Street West, the nonprofit organization that produces LA Pride. "It takes time to put on a parade, [and] we were not sure we were going to be where we're at now, which is this amazing space where everything is opening up."
West Hollywood, which has been ground zero for Pride events in the region for over 50 years, like most of California went through the state-wide shutdown ordered by Governor Gavin Newsom in 2020, the only event of note last year being the non-sanctioned 'All Black Lives Matter' protest march after the police killings of George Floyd, Breanna Taylor, Ahmaud Arbery and other unarmed Black individuals whose deaths have drawn public attention and widespread outcry.
This year though, the city is taking a cautious approach, which in separate interviews with the Blade Mayor Lindsey P. Horvath and Councilmember Sepi Shyne both emphasized that maintaining safe standards for the City's residents, businesses and visitors was a continuing priority and that WeHo would remain essentially in a virtual mode for Pride month.
The City's 2021 One City One Pride LGBTQ Arts Festival s taking place virtually/in a socially distant manner for 2021 according to a city spokesperson.
The City did receive a boost in Pride awareness with the public dedication of a street mural honoring recording artist Lady Gaga's album Born This Way this past weekend, which has been unofficially adopted by many in the greater LGBTQ community as an anthem.
West Hollywood's Out on Robertson and Out programs have been effect in drawing diners and retail customers although still a far cry from pre-pandemic levels.
Despite that local community leaders and businesses are worried. During the course of a non-COVID impacted Pride month, events and the massive Pride parade brings in millions of dollars, drawing tourists as well as locals. With ongoing virtual and barely no in-person events, particularly the annual parade, the ongoing pandemic economy is hurting businesses badly especially those who depend on a Pride boost.
Arguably the second largest regional Pride, in Long Beach has also been scaled back to virtual only for the most part.
There has been an independent push for Pride events including a three day concert to be held at the LA Coliseum on June 4, 5 and 6- OUTLOUD: Raising Voices, created by the award winning team of Jeff Consoletti and Artie Kenney. The series is headlined by Queen frontman Adam Lambert an according to its organizers is set to showcase extraordinary queer talent also featuring appearances and remarks by Angelica Ross, Conchita, Geena Rocero, Ryan Jamaal Swain, Valentina Sampaio, Yungblud and Whoopi Goldberg.
Downtown Los Angeles, (DTLA), Downtown Center Business Improvement District is hosting an event on June 24 at Redline, a premier gay bar and lounge in the heart of downtown located in the Historic Core of the City. The organization announced this past week that it had lifted the COVID19 restrictions for that event.
In Santa Monica, Allies in Arts partnered with Santa Monica Pride to curate an Art Walk for Pride 2021, but aside from that no indoor in-person events are slated to occur.
As the pandemic restrictions are lifted and in addressing the ongoing effects on LGBTQ businesses in the city, a person knowledgeable of the efforts the Mayor and city officials are making, but not authorized to speak to the press, said that Garcetti's programs outlined in his State of the City speech on the upcoming budget and his 25 million "comeback check" program to help restaurants and other small businesses pay off debt and reopen remained an overarching priority.
So for now, Pride month will be scaled back but with a sense of vibrancy for business that are able to reopen or in the case of the food and beverage and hospitality industry benefit from Pride events on a business by business basis with large scale looking to return in 2022.
Until then, the picture above of The Brooks Lifeguard Tower on Venice Beach best illustrates yet another Pandemic Pride.
21 years in prison for gunman who shot gay dogwalker
"You shot me and left me to die, and both of our lives have changed forever. […] but I do forgive you and everyone involved with the attack"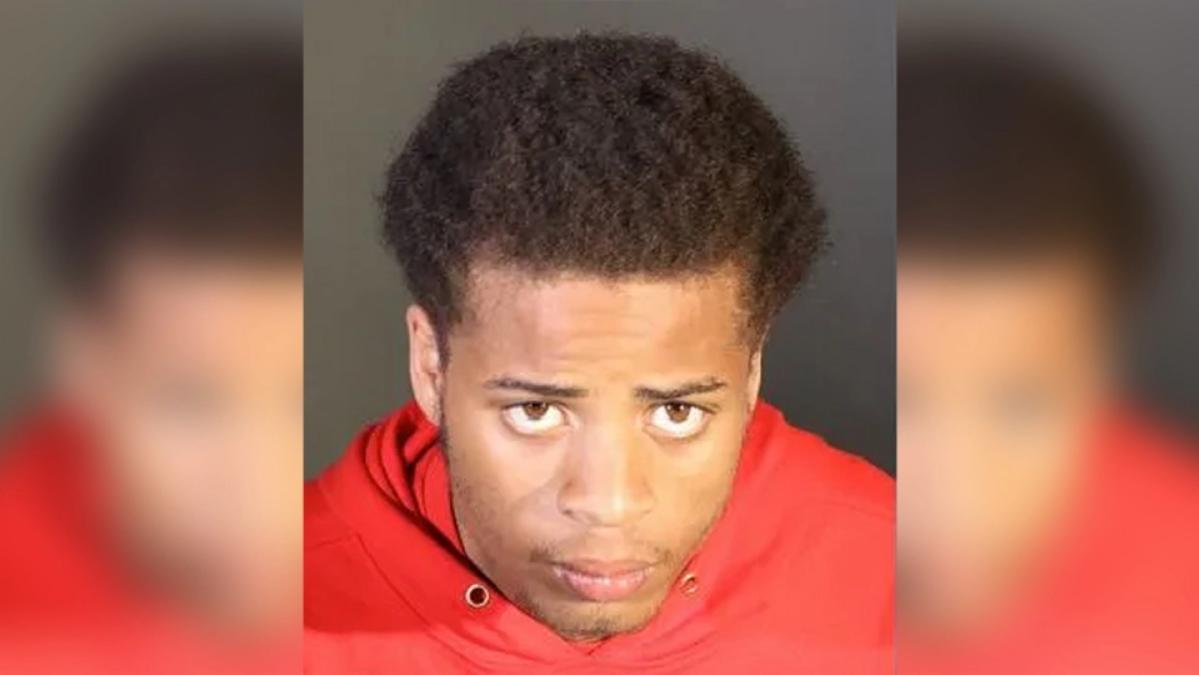 LOS ANGELES – A Los Angeles County Superior Court judge handed down a sentence of 21 years in a California prison to James Howard Jackson, who had shot then thirty-year-old Ryan Fischer, a gay professional dog walker in Hollywood on Feb. 24, 2021.
The robbery/dognapping made global headlines after it was revealed that the two French Bulldogs taken were owned by Oscar and Grammy award winning singer Stefani Germanotta, known as Lady Gaga.
Fischer was walking three of the singer's dogs when Jackson shot him during a struggle and then along with an accomplice grabbed two of the dogs in the 1500 block of N. Sierra Bonita Avenue just off Sunset Blvd, taking off in a late-model white Nissan Altima 4-door sedan.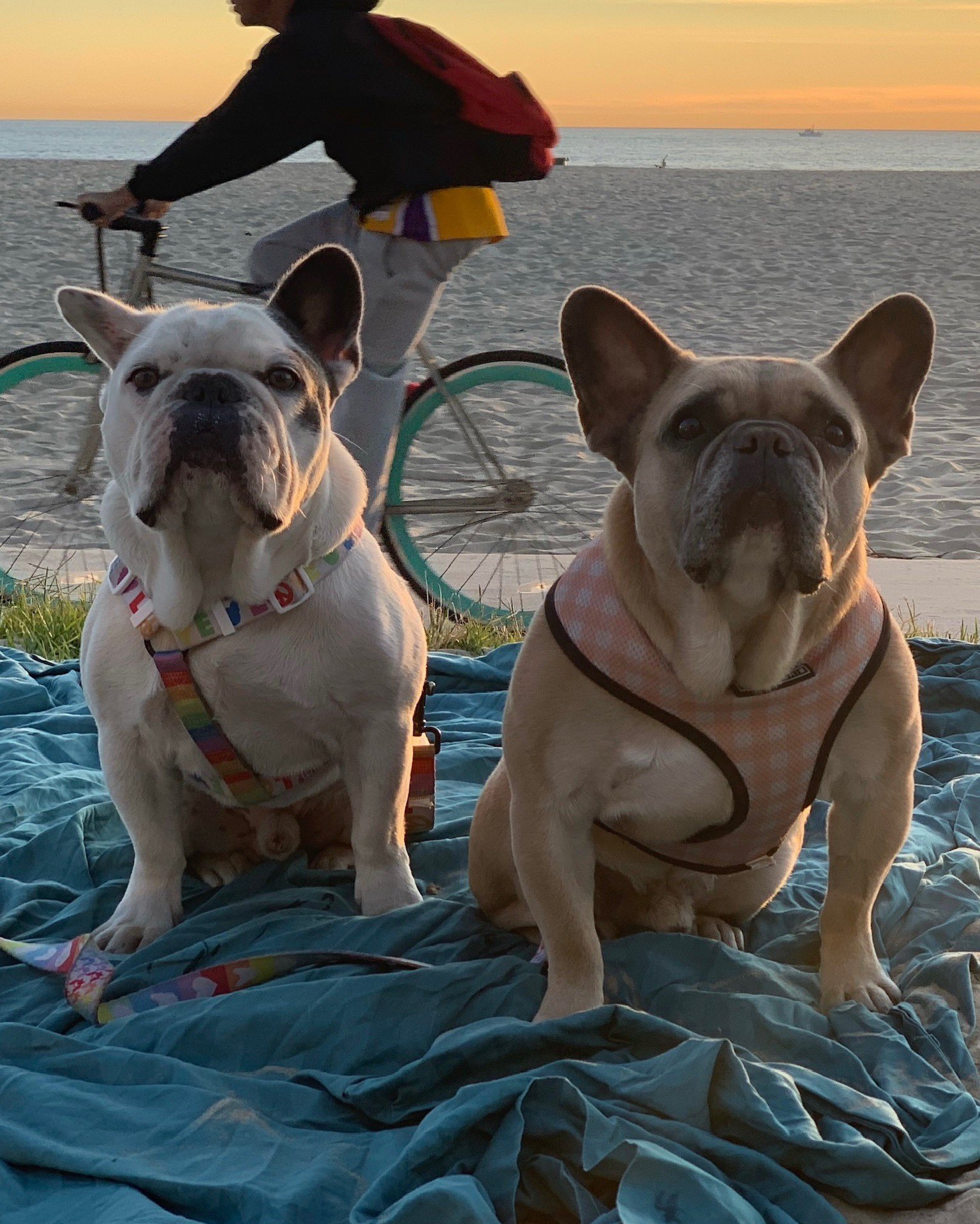 The Lady Gaga connection was a coincidence, authorities told KTLA/Associated Press. The motive was the value of the French bulldogs, a breed that can run into the thousands of dollars, and detectives do not believe the thieves knew the dogs belonged to the musician.
According to the Los Angeles County District Attorney's Office, the sentence handed down was part of a plea deal.
"The plea agreement holds Mr. Jackson accountable for perpetrating a coldhearted violent act and provides justice for our victim," the office said in a statement. Howard had been charged with attempted murder, conspiracy to commit a robbery and assault with a semiautomatic firearm.
In a victim's impact statement made prior to Jackson's sentencing, Fischer said:
"Your honor, thank you for the opportunity to give my impact statement here in court, and for everything you, Michele Hanisee [Deputy LA District Attorney] and the DA's office, and detectives and law enforcement have done to bring these cases to completion. It's hard to believe that it's nearing 2 years since I was taking Asia, Koji and Gustav out for an evening stroll when – in an instant – I suddenly found myself fighting with everything I had to protect those dogs from being stolen. But it wasn't enough: I was beaten, strangled, shot and left to die bleeding out on a sidewalk and gasping for my life. And Koji and Gustav were gone.
In some ways that night and everything that followed: from hospital stays, lung collapse after lung collapse and eventual surgery and partial removal- physical therapy that I'm still in to get mobility and sensation fully restored in my shoulder, chest and hand, the media storm that made me terrified to even go back to my home or walk on the street, the loss of a career, friendships, sense of self and savings and then aimlessly traveling this country for over a year as I went into debt, contemplated suicide, and struggled – and continue to struggle – with my identity and how to move past such a life-changing, earth-shattering event…
Sometimes it feels like all that happened to someone else, and other times it feels like I never left that sidewalk. A part of me is still trying desperately to save those dogs knowing you were going to shoot me. I'm sure it feels the same for you, Mr. Jackson. I imagine you're on that sidewalk sometimes too. You shot me and left me to die, and both of our lives have changed forever. A limbo neither of us asked to be in.
In my darkest hours, when I feel lost and abandoned and mourn a life and those dogs I sacrificed myself for, a life I've accepted – through a lot of therapy – I've accepted I'll never see again, I try to focus on what I've gained:
A deeper love for friends and family that have shown up and continue to show up even when I'm still such a mess. I love you and thank you.
That, despite everything and the trauma I still work through in regards to them, I love dogs so so much and look forward to continue bringing them back into my life.
Gratitude for strangers that became family and have supported me in countless ways.
And that I finally feel healthy enough to stop running from my problems.
Forgiving myself for not being able to save those dogs that night and falling down again and again these last two years.
Forgiving friends who didn't and don't know how to be there for me in the lengthy recovery process this continues to be.
And forgiveness for you. It's something I'm still working on but I do forgive you and everyone involved with the attack. You completely altered my life, and I know I can't fully move forward from the night you shot me until I said those words to you.
My hope for you is the same for me: to live a life of purpose and grow from what happened that night. Moving forward, it's going to be a hard road for both of us, and I know from prison it won't be easy. But I do hope you find a calling there as I continue to search for my own and live life contributing to others. It's the only way to heal from this experience.
I also wanted to give gratitude, to thank you for not killing – for not harming – the dogs after everything and the media storm. They were returned and returned to their mom. I don't think I could have lived with myself if they died.
And, in general, I just wanted to say how guns have impacted my life and countless others and continue to harm our society. I look forward to contributing to a future that doesn't destroy so many lives and so many people in this country. It doesn't make sense to fear for your life at school, places of worship, clubs, or when you're taking dogs out for an evening stroll.
Thank you all for your time today."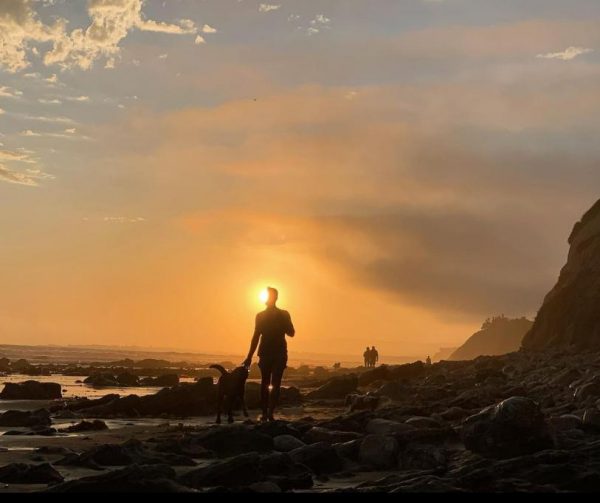 KTLA/AP also reported that another accomplice, Harold White, pleaded no contest Monday to a count of ex-convict in possession of a gun. White, who was in a relationship with McBride at the time, will be sentenced next year.
The couple had allegedly tried to help White's son, Jaylin White, avoid arrest in the aftermath of the shooting.
Jaylin White and Lafayette Whaley earlier this year pleaded no contest to robbery.