Adam Lambert on 'Queen' and upcoming 'Outloud: Raising Voices' concert
KTLA's Sam Rubin chats with Queen frontman Adam Lambert Friday on his performing with iconic rock band and upcoming LA Coliseum show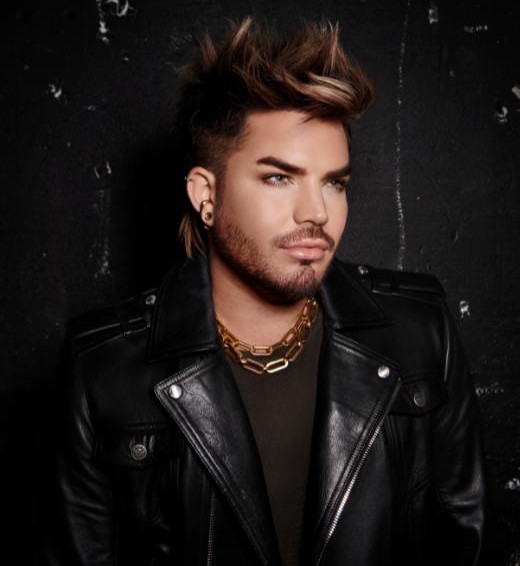 LOS ANGELES – KTLA's Sam Rubin chats with Queen frontman Adam Lambert on what it's like playing alongside Queen, and his new concert at Outloud: Raising Voices. Tickets to Outloud Raising Voices at the L.A. Coliseum June 4-6, are available at weareoutloud.com
Adam Lambert closes out Pride Month kickoff concert
The Pride Month kick-off concert ran for three days at the LA Memorial Coliseum, and was the first live event of the season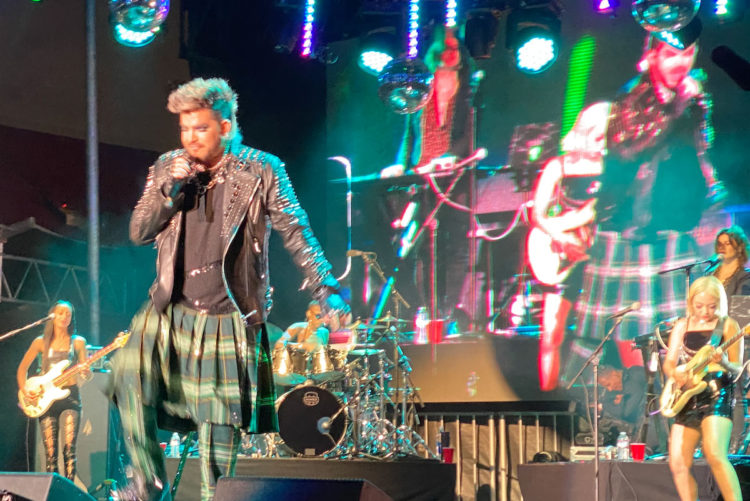 LOS ANGELES – Queen frontman and vocal powerhouse Adam Lambert hit the stage Sunday, belting 'I Want to Break Free' with trans German pop star Kim Petras, closing out a whirlwind weekend at the OUTLOUD: RAISING VOICES concert. The Pride Month kick-off concert ran for three days at the LA Memorial Coliseum, and is the first live event of the season – generating an unforgettable energy in the crowd and from the performers on stage.
The Sunday concert featured a star-studded lineup, including 'Black and Gold' singer Sam Sparro, the electrifying VINCINT and a surprise performance from Pose star MJ Rodriguez. Additional performers included country star Chely Wright, R&B singer Zhavia Ward and The Voice contestant Angel Bonilla. The evening concert was peppered with video messages from LGBT+ icons and allies including Demi Lovato, Conchita Wurst and Yungblud. It was as a Pride concert should be, filled with dazzling vocals, flashy choreography and plenty of sparkle.
Adam Lambert was at his usual best, decked out in a bedazzled kilt ensemble and belting notes from high heaven. However, the two standouts were MJ Rodriguez and VINCINT. MJ skipped out on stage accompanied by a group of dancers with the charisma and stage presence of a super bowl headliner. Effervescent and energetic, she set the tone for the evening and brought the daytime crowd to its feet.
As the sun went down, VINCINT strutted out on stage – also accompanied by two denim-clad dancers. With his signature riffs and flawless vocals, he was joined by Parson James, Qveen Herby and Ty Sunderland for an unforgettable set. After his group number, and a stunning dance break to Rihanna, VINCINT dedicated one of his last songs to his father who recently passed away. It was an incredibly moving moment – a reminder of the tremendous loss so many suffered in the past year, and of the gratitude felt by all those attending that there is a light at the end of the tunnel.
The event was produced by LA events organization, JJLA, who partnered with Pride Live's Stonewall Day on behalf of the Feel Something Foundation. To reach audiences worldwide, JJLA added an exclusive streaming partnership with Twitch – and connected with over 3 million viewers over the weekend. It was the perfect beginning to an incredible Pride Month.
OUTLOUD Raising Voices concert kicks off Pride 2021 at the Coliseum
The celebration also connected with a global audience through an exclusive streaming partnership with Twitch.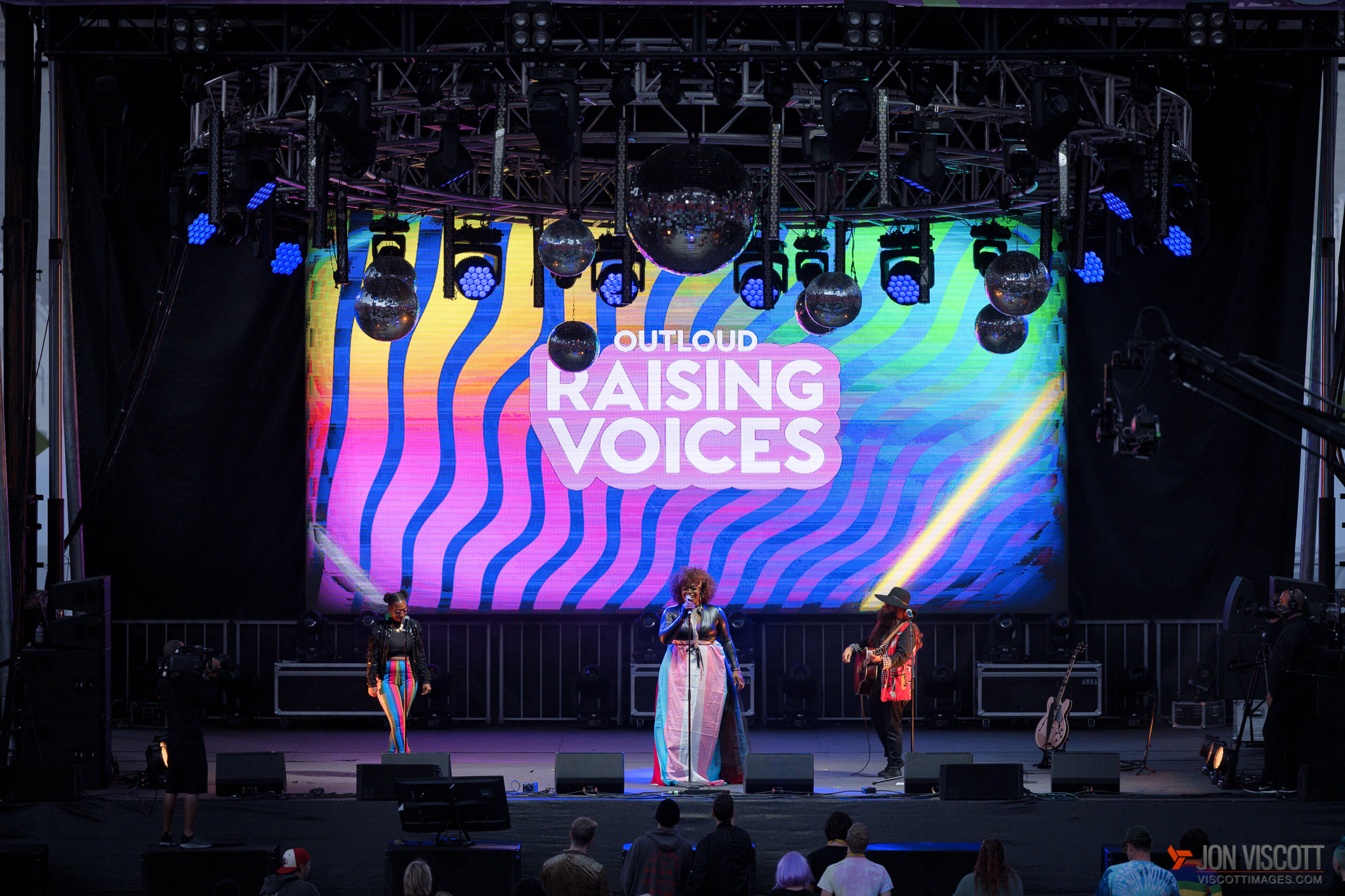 LOS ANGELES – June 5, 2021 – OUTLOUD Raising Voices kicked off Pride Month 2021 last night at the L.A. Memorial Coliseum marking a return to live events in downtown Los Angeles with the start of a three-day concert (June 4 – 6, 2021).
The event commenced with introductory remarks from Los Angeles Mayor Eric Garcetti and had more than 1 million global views of the premiere day's 8-hour exclusive Twitch live stream.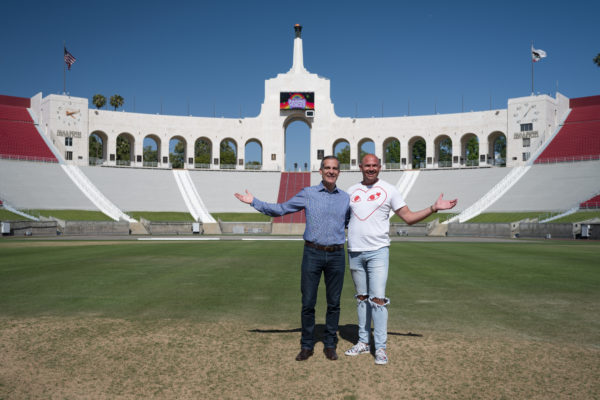 OUTLOUD continues tonight, June 5, with performances and appearances by headliner Hayley Kiyoko, Brooke Eden, Madame Gandhi, La Doña, Crush Club, Kaleena Zanders and Bronze Avery.
This year, OUTLOUD joins forces with Pride Live's Stonewall Day, a global campaign that elevates awareness and support for the Stonewall legacy and the continued fight for full LGBTQ+ equality. In partnership with Stonewall Day, each day will profile and support various LGBTQ+ charities, namely Stonewall Day's annual beneficiaries Trans Tech Social and Trans Lash, and OUTLOUD's PRIDE partner cities from around the nation. The celebration connected with a global audience through an exclusive streaming partnership with Twitch, the interactive live streaming service.
Tickets are available at Ticketmaster and fans who cannot make it in person can stream at Twitch.
Greyson Chance on new EP & tour, post-pandemic life and looking ahead
Following his critically acclaimed album "Portraits", Greyson steps out, post-pandemic with his new song, "Hellboy".
HOLLYWOOD – Once upon a time there was a boy who sang Lady Gaga's "Paparazzi" for a talent show. The video of the boy went mega viral, and he found himself in the national spotlight, on the Ellen show, and with a recording contract. Then it came crashing down.
That was then. This is now. Greyson Chance, a proud out singer-songwriter, a fully actualized man and artist, has emerged on the scene. His voice is exceptional, his music intriguing, exciting and deep. Following his critically acclaimed album "Portraits", Greyson steps out, post-pandemic with his new song, "Hellboy".
Rob Watson the host of RATED LGBT RADIO and Los Angeles Blade Editor Brody Levesque chat with Greyson.
LISTEN: