Adam Lambert on 'Queen' and upcoming 'Outloud: Raising Voices' concert
KTLA's Sam Rubin chats with Queen frontman Adam Lambert Friday on his performing with iconic rock band and upcoming LA Coliseum show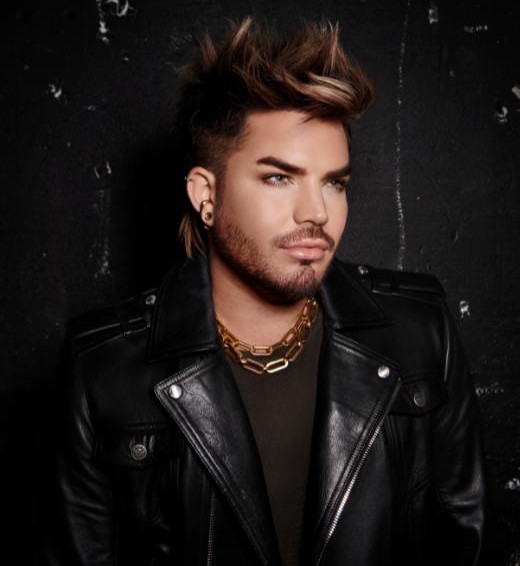 LOS ANGELES – KTLA's Sam Rubin chats with Queen frontman Adam Lambert on what it's like playing alongside Queen, and his new concert at Outloud: Raising Voices. Tickets to Outloud Raising Voices at the L.A. Coliseum June 4-6, are available at weareoutloud.com
Greyson Chance releases 'Trophies' in time for Pride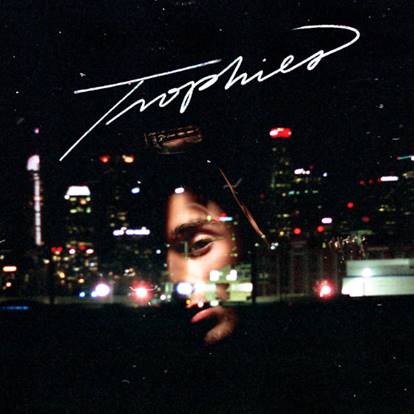 OKLAHOMA CITY – As the tall slender dark-haired young musician prepares for a sound check on stage Friday preparing for his Oklahoma City Pride debut, back in Los Angeles his team released his highly anticipated new album via all digital and streaming platforms.
Greyson Chance, a critically acclaimed, chart-topping and singer-songwriter, with this new album Trophies- a follow up to his 2019's critically praised 'portraits' EP, continues to display sharp writing chops, as well as his ability to push the envelope on his own musical boundaries.
From his recently released, dance-inspired hit "Hellboy" to his latest uplifting anthem "Nobody," to the beautifully arranged, emotion-provoking ballad "Violet," the piano aficionado openly takes listeners on a tour of his life. 
Friday is also the day Chance gets back on the road for his Trophies World Tour, starting in his hometown with the headlining spot at Oklahoma City's Pride Festival.  Additional summer dates include shows in major cities across North America, as well as, European and South American dates to follow in the fall and winter of this year.
Chance will also embark on a second round of North American dates set for January 2022; full tour schedule below for reference.
TROPHIES releases after a long-awaited break for Chance. He last released his current single and dance-inspired anthem "Hellboy" after a strong slate of single releases through the pandemic, including well-received titles "Boots," "Dancing Next To Me," the revealing "Bad to Myself," in which Chance opened up about his battle with an eating disorder, and this past January's "Holy Feeling."  Chance's last EP was 2019's critically acclaimed portraits, which to date has accumulated over 40 million streams, and topped #5 on iTunes' Pop Charts, #1 on Apple's Music Breaking Pop Playlist, and #3 on Apple Music's Best of the Week Playlist upon its release. A portraits Word Tour followed that included 50+ sold out dates in North America, Europe, SE Asia, and China.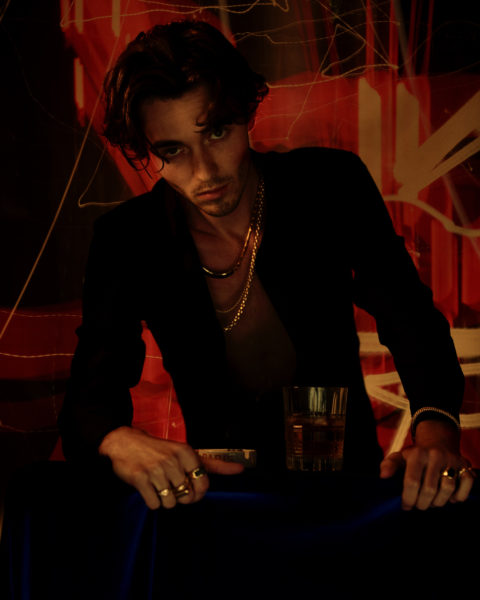 TROPHIES is available now on all streaming platforms. Listen to the album HERE.
TROPHIES Track Listing:
"Holy Feeling"
"Nobody"
"Hands"
"Same People"
"High-Waisted"
"Violet"
"Hellboy"
"Clothes"
TROPHIES WORLD TOUR DATES 2021:
North America
June 25 – Oklahoma City – Headlining OKC PRIDE
July 07 – Tampa – Crowbar
July 08 – Orlando – The Social
July 09 – Atlanta- Masquerade
July 10 – Charlotte – Neighborhood Theatre
July 15 – Richmond – Canal Club
July 16 – Washington DC – Union Stage
July 17 – Nashville – The High Watt
July 23 – Indianapolis – The Irving Theatre
July 24 – Detroit – Magic Stick
July 25 – Grand Rapids – The Stache at Intersection
July 29 – Des Moines – xBK Live
July 30 – Milwaukee – Miramar Theatre
July 31 – Minneapolis – Studio B – Skyway Theatre
August 4 – Chicago – Lincoln Hall
August 5 – Lawrence – The Bottleneck
August 6 – Austin – The Parish
August 7 – Dallas – Trees
August 11 – El Paso – Ricky D's
August 12 – Phoenix – Crescent Ballroom
August 13 – Salt Lake City – The Complex
August 14 – Denver – The Bluebird
Europe
October 28 – Manchester – Night People
October 29 – London – Heaven
October 30 – Madrid – Capernico
November 3 – Stockholm – Klubben
November 4 – Berlin – Frannz
November 5 – Paris – Backstage
November 6 – Amsterdam – Melkweg
South America
December 12 – Sao Paulo – Sao Paulo Pride
December 16 – Mexico City – For Indie Rocks!
TROPHIES WORLD TOUR DATES 2022
North America
January 13 – San Diego – Soma Sidestage
January 14 – Seattle – Neumos
January 15 – Los Angeles – The Fonda
January 21 – Portland – Hawthorne Theatre
January 22 – San Francisco – August Hall
January 26 – Philadelphia – The Foundary at Fillmore
January 27 – Boston – Paradise Rock Club
January 28 – Hamden – Space Ballroom
January 29 – New York – Webster Hall
January 30 – Toronto – Axis Club
Adam Lambert closes out Pride Month kickoff concert
The Pride Month kick-off concert ran for three days at the LA Memorial Coliseum, and was the first live event of the season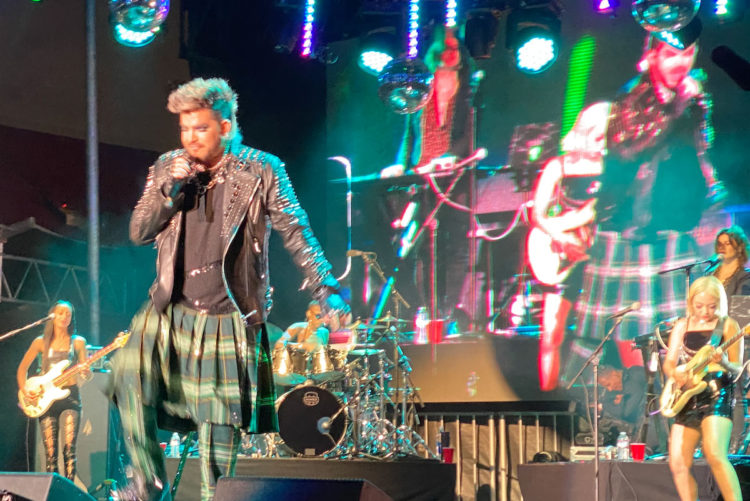 LOS ANGELES – Queen frontman and vocal powerhouse Adam Lambert hit the stage Sunday, belting 'I Want to Break Free' with trans German pop star Kim Petras, closing out a whirlwind weekend at the OUTLOUD: RAISING VOICES concert. The Pride Month kick-off concert ran for three days at the LA Memorial Coliseum, and is the first live event of the season – generating an unforgettable energy in the crowd and from the performers on stage.
The Sunday concert featured a star-studded lineup, including 'Black and Gold' singer Sam Sparro, the electrifying VINCINT and a surprise performance from Pose star MJ Rodriguez. Additional performers included country star Chely Wright, R&B singer Zhavia Ward and The Voice contestant Angel Bonilla. The evening concert was peppered with video messages from LGBT+ icons and allies including Demi Lovato, Conchita Wurst and Yungblud. It was as a Pride concert should be, filled with dazzling vocals, flashy choreography and plenty of sparkle.
Adam Lambert was at his usual best, decked out in a bedazzled kilt ensemble and belting notes from high heaven. However, the two standouts were MJ Rodriguez and VINCINT. MJ skipped out on stage accompanied by a group of dancers with the charisma and stage presence of a super bowl headliner. Effervescent and energetic, she set the tone for the evening and brought the daytime crowd to its feet.
As the sun went down, VINCINT strutted out on stage – also accompanied by two denim-clad dancers. With his signature riffs and flawless vocals, he was joined by Parson James, Qveen Herby and Ty Sunderland for an unforgettable set. After his group number, and a stunning dance break to Rihanna, VINCINT dedicated one of his last songs to his father who recently passed away. It was an incredibly moving moment – a reminder of the tremendous loss so many suffered in the past year, and of the gratitude felt by all those attending that there is a light at the end of the tunnel.
The event was produced by LA events organization, JJLA, who partnered with Pride Live's Stonewall Day on behalf of the Feel Something Foundation. To reach audiences worldwide, JJLA added an exclusive streaming partnership with Twitch – and connected with over 3 million viewers over the weekend. It was the perfect beginning to an incredible Pride Month.
OUTLOUD Raising Voices concert kicks off Pride 2021 at the Coliseum
The celebration also connected with a global audience through an exclusive streaming partnership with Twitch.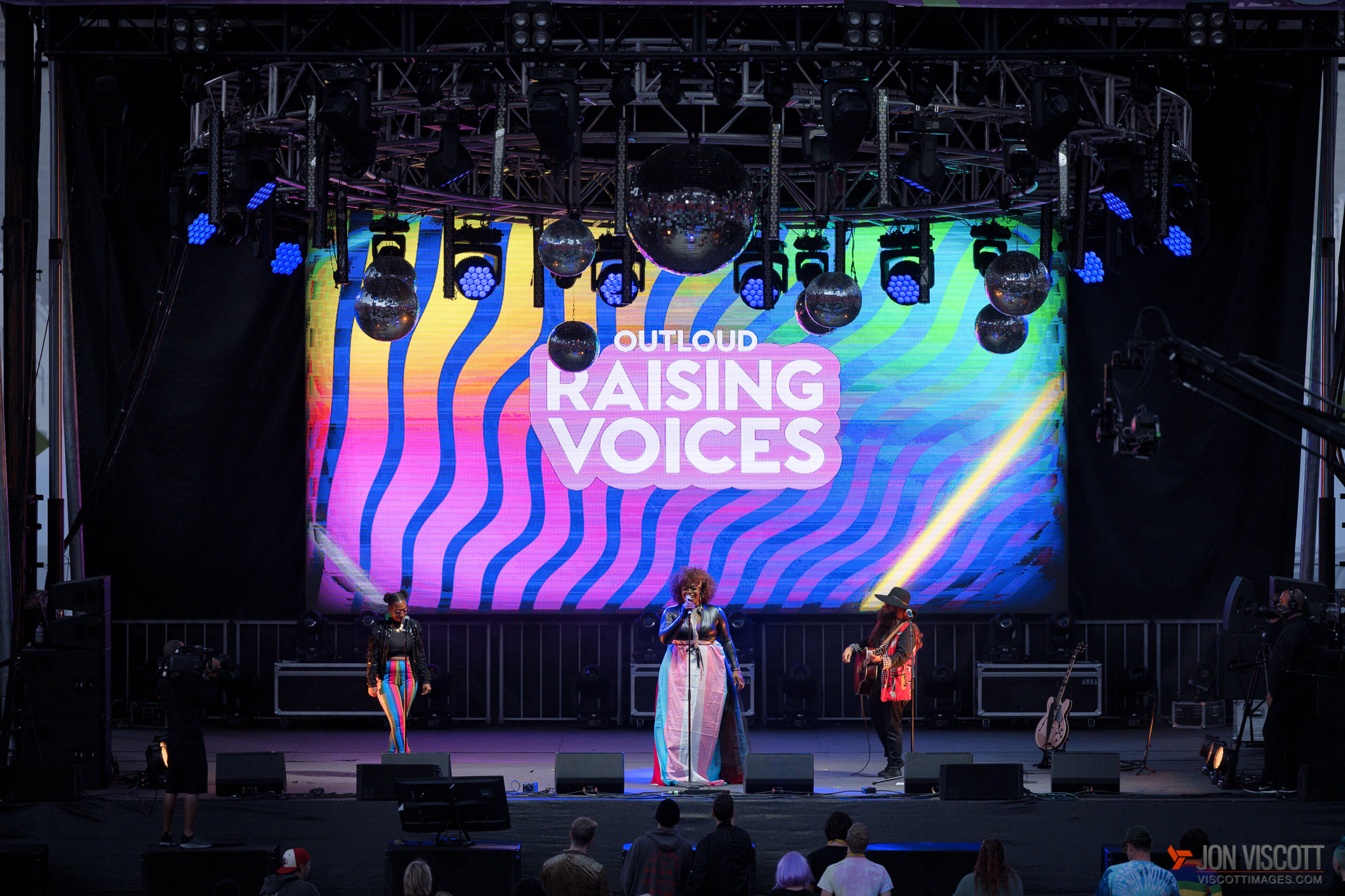 LOS ANGELES – June 5, 2021 – OUTLOUD Raising Voices kicked off Pride Month 2021 last night at the L.A. Memorial Coliseum marking a return to live events in downtown Los Angeles with the start of a three-day concert (June 4 – 6, 2021).
The event commenced with introductory remarks from Los Angeles Mayor Eric Garcetti and had more than 1 million global views of the premiere day's 8-hour exclusive Twitch live stream.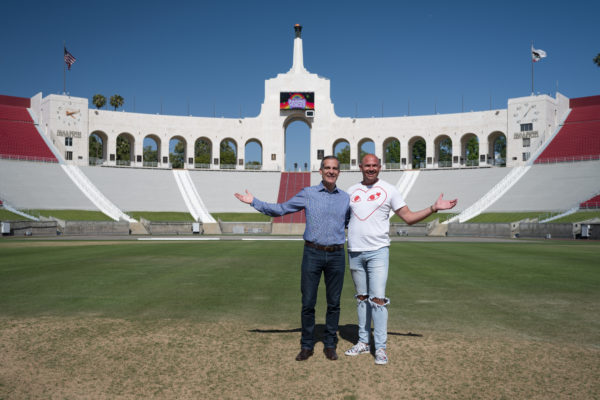 OUTLOUD continues tonight, June 5, with performances and appearances by headliner Hayley Kiyoko, Brooke Eden, Madame Gandhi, La Doña, Crush Club, Kaleena Zanders and Bronze Avery.
This year, OUTLOUD joins forces with Pride Live's Stonewall Day, a global campaign that elevates awareness and support for the Stonewall legacy and the continued fight for full LGBTQ+ equality. In partnership with Stonewall Day, each day will profile and support various LGBTQ+ charities, namely Stonewall Day's annual beneficiaries Trans Tech Social and Trans Lash, and OUTLOUD's PRIDE partner cities from around the nation. The celebration connected with a global audience through an exclusive streaming partnership with Twitch, the interactive live streaming service.
Tickets are available at Ticketmaster and fans who cannot make it in person can stream at Twitch.