LA County's Dept. of Child & Family Services ignoring LGBTQ foster youth
LA LGBT Center calls on Director Bobby Cagle & County's Child & Family Services to stop intentional neglect of LGBTQ youth in foster care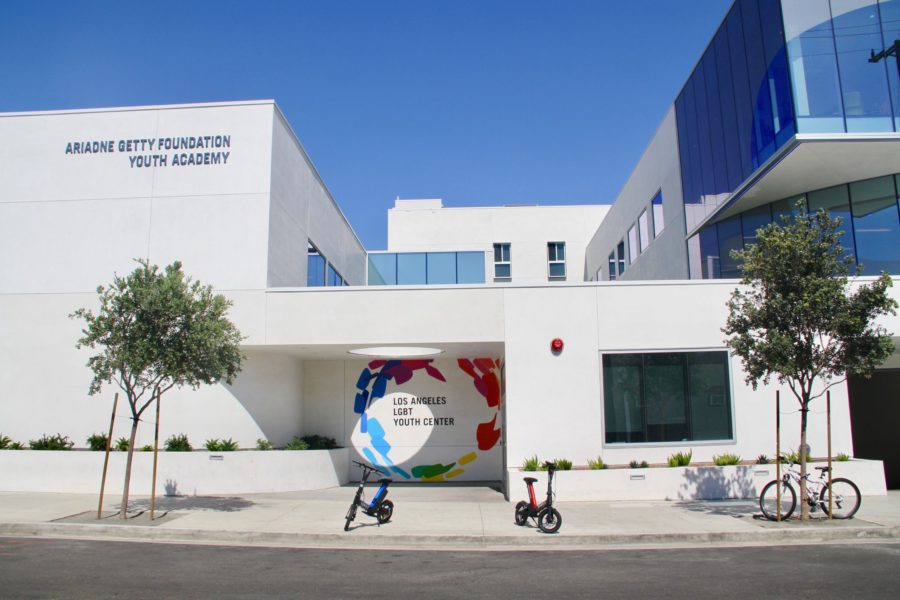 By Lorri L. Jean | Thirteen years ago, the County abandoned the LGBTQ youth under its care when it stopped funding the system's only LGBTQ+-specific services. Despite expressly agreeing in the years since that such services are critical to properly care for and keep these youth safe from harm, and contrary to explicit promises to the Center and the State of California that they would remedy this situation, the County has failed to act.
All we've seen from Bobby Cagle are empty promises. The appalling consequences for LGBTQ youth have been dire, including emotional trauma, torture, and even death. Yet, the very agency responsible for their care and protection, knowing this for many years, has done nothing to change the situation. This intentional neglect must stop!
The County knows that at least 1 in 5 youth under their care are LGBTQ; and 90% of these are youth of color. They know, too, that their failure to properly care for these youth is actually causing them irreparable harm. Yet, they can't manage to take even the simplest step of asking the Board of Supervisors for the resources necessary to prevent LGBTQ+ foster youth from a life of suffering. This shocking dereliction of duty is inexcusable. Queer youth of color are not expendable! It's time for our County to do whatever is necessary to save the lives of LGBTQ foster youth.
According to research commissioned by the Center and conducted by UCLA's Williams Institute in 2014, approximately 20% of foster youth identify as LGBTQ and more than 90% of them are youth of color. Other studies have indicated that as many as 30% of foster youth identify as LGBTQ. There is no dispute that LGBTQ youth are overrepresented in Los Angeles County's child welfare system yet there is zero investment in programs and services specifically for them.
My colleague, the Center's Youth & Family Connections Manager Jo Cerda pointed out that "LGBTQ youth need services and programs specifically designed for them to exist in the foster care system and enter the world as healthy, equal, and complete members of society. The failure of DCFS to provide culturally competent services to LGBTQ youth of color is causing actual harm to these youth. Our children are suffering and dying under the DCFS watch. They deserve better. DCFS has failed LGBTQ youth by denying them life-saving services," she said.
Amid the high-profile child fatalities of Gabriel F. and Anthony A., two youth under the care of DCFS who were tortured and murdered for their gender expression and perceived sexual orientation, the Center attempted to work with DCFS to prevent future horrific acts like these and to establish LGBTQ-specific services.
In response to a DCFS request, the Center created a County-wide plan that detailed an achievable, comprehensive, and efficient approach to provide LGBTQ+-specific services, including positive identity development programs, mental health services, and case management.
Then as a direct response to a State audit into the death of Anthony A., DCFS promised to implement such vital services. Yet, DCFS has refused to allocate a single penny to the LGBTQ+-specific services that are necessary to prevent LGBTQ+ foster youth from irreparable harm.
"When LGBTQ youth end up in the foster care system, they deserve to find a social worker who understands them, aligns them with programs that affirm their identities, and addresses their unique needs in a nurturing way," another Center colleague, Erica Rodriguez, a Center clinician who provides direct mental health services to LGBTQ foster youth told me.
"DCFS came to the Center and asked us for a plan. We presented a plan, yet DCFS has failed to share it with the Board of Supervisors for approval. Director Cagle and his DCFS staff need to act now before another youth dies," she added.
The Los Angeles County Board of Supervisors has direct oversight of DCFS and Director Cagle. Contact your Supervisor now and demand that DCFS and Director Cagle immediately fund and provide LGBTQ+-specific services so our LGBTQ foster youth have the opportunity to live safe, healthy, and productive lives.
Take action by finding your Supervisor, contacting Director Cagle, and staying connected at lalgbtcenter.org/DCFS.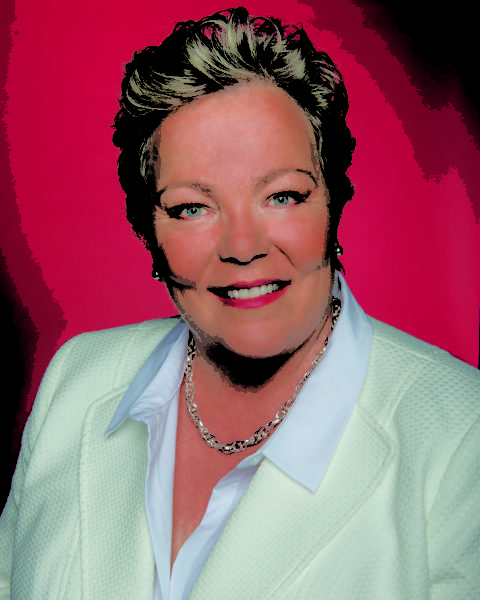 Lorri L. Jean is the CEO of the Los Angeles LGBT Center
Global community needs to help save Brazil's democracy
Jair Bolsonaro trying to undermine judicial independence, LGBTQ rights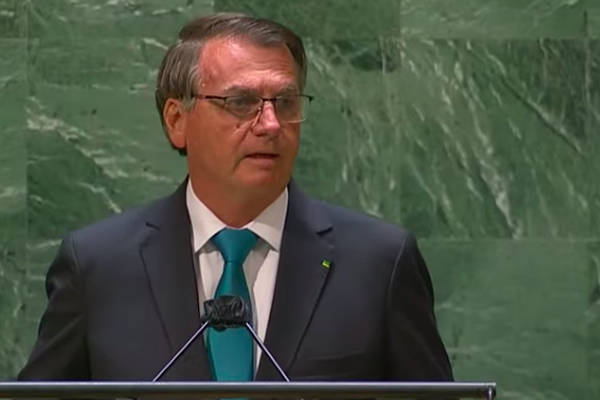 Brazilian President Jair Bolsonaro used the country's independence holiday, Sept. 7, to rally his supporters in protests against Brazil's democratic institutions, particularly the judiciary; basically the only institution at present that checks the president's authoritarian aspirations. Over the past two decades, the Supreme Court has provided a safe space for human rights protections, specifically LGBTQI+ rights. If the court falls, it would be the downfall of Brazil's democracy, posing a threat to its diversity.
Over the past decade, the Brazilian LGBTQI+ community has accomplished historical victories through numerous Supreme Court rulings, including a ruling in 2013 to legalize gay marriage. While these victories were celebrated, they were also bittersweet. As the LGBTQI+ community gained ground in equality; Bolsonaro's far-right party gained political space, and unfortunately, the hearts of some of my dearest family members.
Bolsonaro's accession to power in 2018 came with a wave of conservative, reactionary and LGBTQI+phobic discourse that shook every aspect of Brazil's public and private life. As the minds of minorities in the country darkened and as I fought against depression, I saw my friends suddenly rushing to register their partnerships or change their civil names fearing that the rulings allowing for their rights could be overturned. Three years later, with judicial independence under attack, our nightmares are becoming a reality.
Bolsonaro's government has significantly impacted the LGBTQI+ movement by abolishing the LGBTQI+ National Council and significant budget cuts to Brazil's once globally recognized HIV/AIDS prevention program. Moreover, policies aiming to fight racism or promoting gender equality are also being abandoned or defunded.
Inflation, hunger, unemployment and extreme poverty are on the rise. In the case of further democratic erosion, we are getting the conditions set for a humanitarian crisis in Brazil.
Brazil's stability is of interest to the entire region and the world. Considering the country's influence in Latin America, a coup could generate a domino effect across the continent. Hence, political, social, and economic international stakeholders should raise awareness and pressuring Bolsonaro's administration
Historically, social minorities are the first ones to be sacrificed in political turmoil. As I wrote this text, news came along that indigenous land rights are being bargained and that Bolsonaro will take this attack on the environment to his speech at the United Nations. As has happened in Poland and Hungary, soon Bolsonaro will turn his gun to the LGBTQI+ community. It is clear by now that Bolsonaro envisions Brazil as a leader of far-right conservatism in the world.
That is why we need the global community to stand with us. As we take to the streets calling for impeachment, Bolsonaro still counts with the support of important stakeholders. Businesspeople are among the president's most supportive groups, despite the economic disaster we have been through. If they can't see the obvious internal consequences of eroding democracy, then international pressure should make them see it.
We need clear statements by political parties, foreign media, think tanks, financial groups, etc., that the attacks on Brazil's institutions and minorities will cost the economic sector money. With this, we can unlock the impeachment process and rebuild Brazil's legacy as a country that celebrates diversity.
Egerton Neto is the international coordinator for Aliança Nacional LGBTI+ in Brazil and Master of Public Policy candidate at the London School of Economics.
What Does Marriage Have to Do With Whether You're a Good Driver?
Insurers should only be allowed to use your data internally to determine if you are a safe driver- Nothing more, nothing less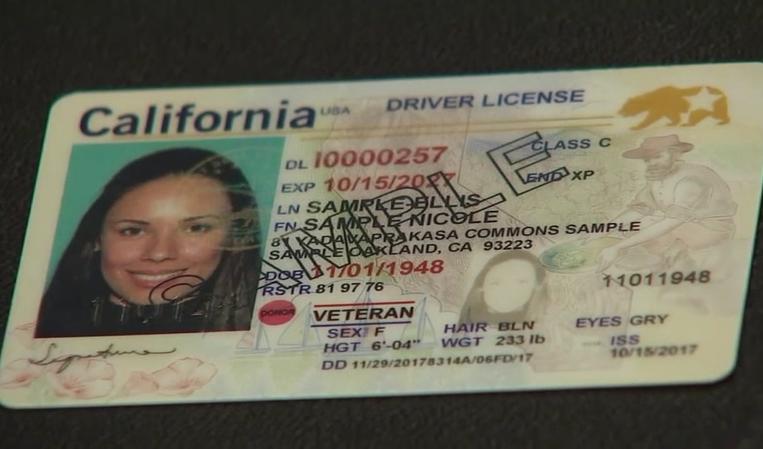 By Lilly Rocha | LOS ANGELES – Not every fight for equality receives national attention. But as everyone in the LGBTQ community knows, the push for respect and for dignity across every part of our lives is a constant battle. 
As an LGBTQ Latino business owner, I see firsthand how our economy often treats people like me differently, and often with less respect.
So when there are ways for California's government to help economically disadvantaged communities be treated with fairness, our government should do what it can to right a wrong – particularly when the fix is so straightforward.
Car insurance is a prime example of this dynamic. Most Californians drive to work, and every driver in the state is required to buy a policy. But as it stands, the insurance market is tilted against LGBTQ Californians and other historically underserved communities.
Specifically, car insurers are allowed to take into account what neighborhood you live in, your marital status, level of education, and other factors. That means traditional characteristics are used to determine whether someone is a responsible member of society and whether they are a safe driver.
It's not difficult to imagine how this can have a particularly pernicious impact on California's LGBTQ community.
For instance, a Gallup poll earlier this year reported that 10% of LGBTQ Americans are married to a same-sex spouse. This compares to nearly 50% of Americans in general who said they are married. At the same time, a separate study found that single drivers pay about $100 more annually for car insurance than married drivers.
For those among us living paycheck to paycheck, that's real money we're losing because of avoidable discrimination. Just ask the 20% of trangender Californians who have experienced homelessness since identifying as transgender.
California's Department of Insurance (CDI) has the unilateral power to change this situation by updating Proposition 103, which governs car insurance rates. The law was passed in 1988 – a time when George Michael's "Faith" was the top song in the country.
Obviously the law could not take into account technological innovation, or changing attitudes around equality.
Now, insurers can actually evaluate your driving ability through an app on your phone or a dongle attached to your car. As a result, good drivers – no matter their race, gender or sexual orientation – are able to be treated fairly, and potentially save money as well.
Californians have shown they are ready for such a change. Shortly before the pandemic, the desire to be judged primarily on driving ability was made clear. A competition was held in Los Angeles to identify and name the safest driver. 11,500 Angelenos enrolled by downloading an app to judge their driving ability. Phone distraction, acceleration, and other driving characteristics were evaluated. A woman of color won the $20,000 prize.
No doubt, updating the law must also include better privacy protections for policyholders. California has done a lot to advance privacy protections for residents, but such efforts need to be extended. Recent news about how easy it is to buy data and out people against their will shows that insurers should be prohibited from selling or distributing driver data that could be used against our community. Insurers should only be allowed to use your data internally to determine whether you are a safe driver and what your premiums should be. Nothing more, nothing less.
After 30 years of an increasingly retrograde status quo, we gotta have faith our state government will do right by the LGTBQ community. Modernizing Prop 103 will help make sure our roads are paved with fairness.
********************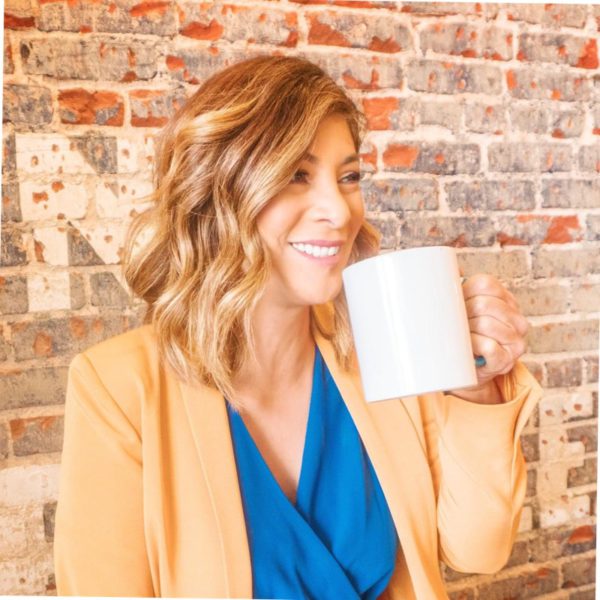 Lilly Rocha is an LGBTQ leader and the CEO of the Latino Restaurant Association which promotes, supports and educates restaurateurs and small business owners to ensure the equitable economic growth of the Latino restaurant sector.
Black Trans and Queer POC safety threatened by 'Trumplican' Larry Elder
California has led the country, not only in LGBTQ+ protections but in some of the most progressive legislation the US has ever seen.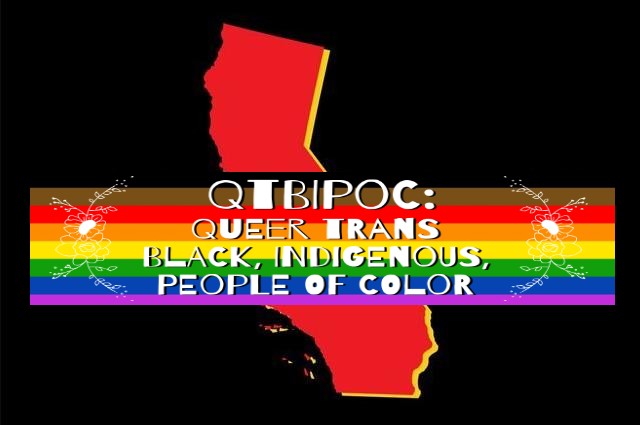 By Ebony Harper | SACRAMENTO – The newly self-proclaimed "Black boy from the hood of South Central LA" (a prospect that's both hilarious and scary once you uncover what's beneath that) is running for Governor of one of the most progressive LGBTQ+ affirming states in the United States.
Larry Elder is more akin to Stephen from Django Unchained. A starkly loyal house slave who personally views himself second only to white men and above other Black folks—birthed from Rush Limbaugh's sunken place. 
Just a few days ago, Elder was on The Candace Owens Show. He made the argument that slave owners should be paid reparations for setting slaves free;
"When people talk about reparations, do they really want to have that conversation? Like it or not, slavery was legal," Elder said. "Their legal property was taken away from them after the Civil War, so you could make an argument that the people that are owed reparations are not only just Black people but also the people whose property was taken away after the end of the Civil War?"
Elder's comments indicate far-right ideas, an ideology rooted in the historical oppression of many marginalized groups, and who better a spokesperson for homophobia, xenophobia, transphobia, and white supremacy than a Black man?
As a Black trans woman who grew up in poverty in the same South Central LA that Elder calls his roots, I faced and witnessed the systemic tragedies of living in poverty/the hood daily. My childhood was full of unhealthy religion, abuse, neglect, and people taking desperate actions to get out of poverty.
Many Black trans women end up in an endless cycle of jails, institutions, and homelessness due to ostracization in the hood and broader society. Consequently, we exist on the fringes of society. My experiences from South Central made me empathize with others and want to lend a helping hand to those in need. Clearly, we took different lessons out of our experiences in South Central.
According to research on LGBTQ+ people in America by The Center for American Progress (CAP), LGBTQ+ women of color face higher rates of discrimination because of multiple identities, including race, gender, sexual orientation, and gender identity/expression. Transgender women, particularly transgender women of color, face extraordinary obstacles to economic security. 38% of Black trans women live in poverty compared to 12% of the US population.
While the needs are still outstanding, the California legislature and Governor Newsome have focused on health outcomes for queer and trans Californians with a critical focus on LGBTQ+ communities of color. 
Elder has a history of not being able to contain his anti-trans and queer sentiments — a simple search of Elder's Twitter feed turned up several anti-LGBT tweets, including one where he voiced frustration with the portrayal of men in Hollywood.
"Any roles for men not gay/transsexual/transgender/transvestite/cross dressers/bi-sexual or unsure? #GoldenGlobes," he tweeted in 2016.
Any roles for men not gay/transsexual/transgender/transvestite/cross dressers/bi-sexual or unsure?#GoldenGlobes pic.twitter.com/9btR3AbpnT

— Larry Elder (@larryelder) January 11, 2016
After the Orlando Pulse Night Club shooting in June 2016, Elder tweeted, "If the #Orlando terrorist was gay, does that disqualify the massacre from being a hate crime?"
If the #Orlando terrorist was gay, does that disqualify the massacre from being a hate crime?

— Larry Elder (@larryelder) June 15, 2016
He has needled Caitlyn Jenner, one of his rivals on the recall ballot, in the past. After Jenner came out as transgender in April 2015, Elder continued referring to her by her birth name (misgendering her).
Elder also tweeted in 2017 about Playboy Magazine's decision to feature a transgender model.
".@Playboy to feature its first 'transgender' Playmate?!? Jeez!!! If Hef weren't dead, this would have killed him," he wrote.
.@Playboy to feature its first "transgender" Playmate?!? Jeez!!! If Hef weren't dead, this would have killed him.

— Larry Elder (@larryelder) October 20, 2017
Elder also said if he becomes Governor, he will appoint judges like Clarence Thomas. Yes, the same Clarence Thomas that voted for the criminalization of LGBTQ people siding with the Texas anti-sodomy law, against marriage equality, and against affordable healthcare. Elder is already mounting a case for voter fraud in our diverse, progressive state. This weekend on Fox, Elder told supporters to report 'shenanigans,' to his website.
With an endless amount of anti-LGBTQ+ legislation taking hold across the country, Governor Newsom has been an unwavering ally to LGBTQ+ Californians, even appointing a Black queer judge to the state supreme court. One can argue that in the past few years, the California legislature has led the country, not only in LGBTQ+ protections but in some of the most progressive legislation the US has ever seen.
I don't think most of us Californians know how much Newsom and the Democratic legislature have done.
While having a long, long ways to go on many issues, it is essential to know how much we have gained and how much we have to lose. We have always led the nation on progressive LGBTQ+ issues. Newsom is somewhat of a folk hero to LGBTQ+ communities across the country. Newsom's engaged in civil disobedience, defying his party, issuing marriage licenses to more than 4,000 same-sex couples just a month into his Mayoral term. His rebellion drew condemnation from social conservatives and prominent Democrats, including gay rights icons and Newsom's political mentors.
We can all agree that it would be wonderful to see a Black governor, even a Black trans woman, as governor that was a sex worker. It would be wonderful to see a Black governor standing up for the voiceless, appoint Black and Brown trans and queer folks to public office, and see the systemic problems instead of going with the lazy answer and blaming the individual. That would be a breath of fresh air.
As the adage goes, "all skin folks ain't kinfolks!"
Larry Elder is not compassionate-based, he is fear-based, and we've seen how his type of politics has divided this country. Let's take California back; Please get out and vote for LGBTQ+ people. Stand up for your community and carry the mantle of Harvey Milk, Miss Major, and Bamby Salcedo.
I'm a Bernie voter and more liberal than Newsom. I want health for all in this state, but I understand the importance of supporting this Governor. He's the most progressive governor we've had. As a historically oppressed community, it is our duty to fight for our freedoms. Please get out in vote, fam. We need you…
********************
Ebony Harper is the director of California TRANscends, a statewide initiative that promotes the health and wellness of transgender people throughout California with a focus on Black and Brown transgender communities.
The California legislature has recognized her for her work. Harper sits on the board of Mirror Memoirs and serves as the newest board member for the Transgender Law Center.