TikTok's recommendation algorithm is promoting homophobia and anti-trans violence
TikTok's recommendation algorithm appears to be circulating blatantly anti-LGBTQ videos, some of which encourage targeted violence.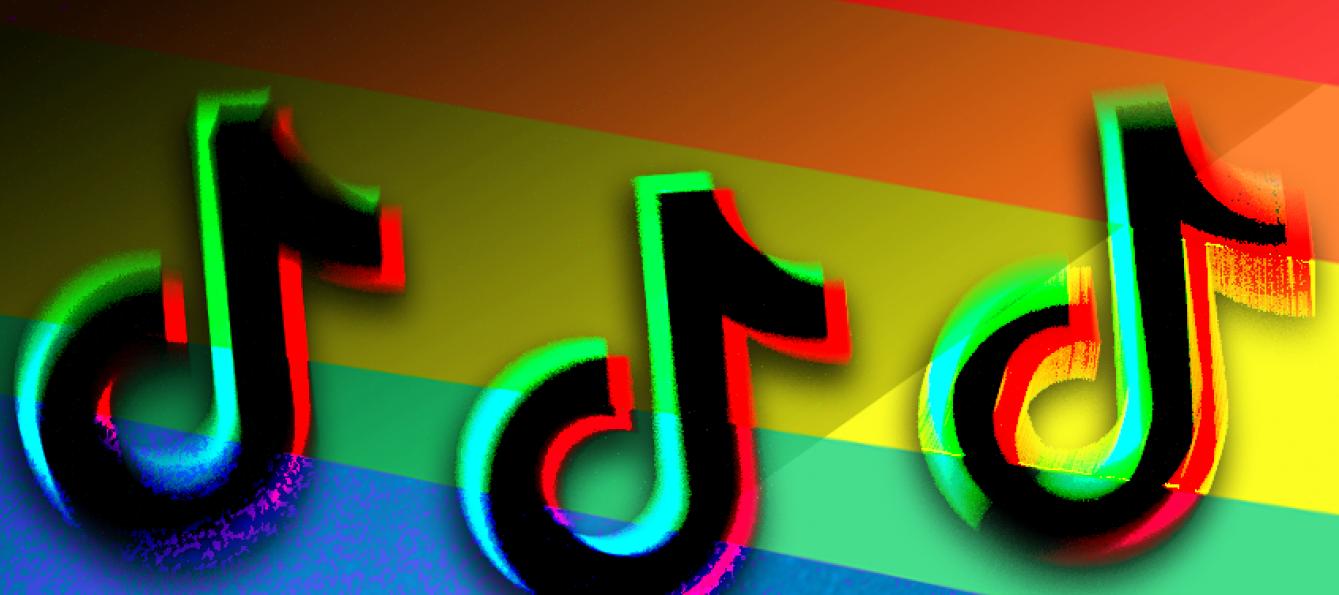 By Olivia Little | TikTok's recommendation algorithm appears to be circulating blatantly anti-LGBTQ videos, some of which encourage targeted violence. This isn't the first time TikTok's opaque algorithm has been caught recommending far-right content, including accounts promoting dangerous movements.
There are no tailored TikTok policies specifically addressing safety for the LGBTQ community. Instead, the platform's community guidelines relevant to protecting the LGBTQ community are folded into TikTok's "organized hate" and "hateful behavior" policies barring users from directing hate toward an individual or groups based on their "sexual orientation, sex, gender, gender identity," among other characteristics.
LGBTQ rights organization GLAAD analyzed LGBTQ safety on TikTok in its Social Media Safety Index released in May. In its recommendations, it noted that "TikTok must prioritize improved practices and systems to reduce anti-LGBTQ hate and extremist content."
Anti-LGBTQ content not only slides under TikTok's radar but seems to be actively promoted by the company's algorithm.
Let's be clear: No one knows exactly how TikTok's "For You" page algorithm is formulated. We have a rough idea, as TikTok has explained that recommendations are based on a number of factors like user interactions, video information, and device settings.
When you open TikTok and land in your For You feed, you're presented with a stream of videos curated to your interests, making it easy to find content and creators you love. This feed is powered by a recommendation system that delivers content to each user that is likely to be of interest to that particular user.
Does this mean TikTok identifies a user as homophobic and tailors their feed to that interest? It appears so.
To test this, Media Matters reviewed and tracked which videos TikTok recommended after we liked anti-LGBTQ content that was fed to our "For You" page. After we clicked "like" on one anti-LGBTQ video, TikTok almost instantly began recommending more. As we liked similar videos, the "For You" page became progressively tailored to almost exclusively anti-LGBTQ content. In each case, this content was placed on the "For You" page and required no additional searching.
Although the content of the videos which TikTok recommended varied, hatred of the LGBTQ community remained a constant underlying theme. Here are some examples:
Content encouraging violence against LGBTQ people
"Yall need to be ended asap," wrote one user.
Another user stitched a video of someone claiming they were shoved against a wall and called an anti-gay slur and just laughed at it. (Stitching is a TikTok feature people can use to "clip and integrate scenes from another user's video into their own.")
One user made a video about the "safest countries for LGBTQ," but listed only those countries where being gay is criminalized. Users in the comments encouraged this, writing that "if you are LGBTQ plz go to one of these places it's your only hope for a good life" and that "they love you [in Russia] get flags and scream it."
Another user encouraged physical violence against trans men, uploading a video of two animated people fighting with the overlaid caption: "Me when I see a Lgbtq Transboy." Other users hyped up the poster, commenting under the video that it is "top tier content" and that "I did that to someone" in real life.
"Dead trans mfs be like 'was/were,'" read a tweet in a user video. The video had over 29,900 likes and comments.
"So that's 89% of them," wrote one user in the comments. "Just put that in my bio," wrote another, with a crying/laughing emoji. "So basically all of them over age 35," said a different user.
Content celebrating homophobia
Videos encouraging homophobia or the building of "the biggest straight community" are actively circulating and gaining support on TikTok. "Only homophobic ppl follow me," read the overlaid text on a TikTok video. Another read, "POV: YOU LIKED BECAUSE YOUR HOMOPHOBIC."
"Comment 'I' if your homophopic," wrote another user in overlaid text, and in response, users did just that: "I will always be I," "I was born homophobic and forever will be," "I."
Content encouraging destruction of the pride flag
Videos encouraging users to burn the LGBTQ pride flag are circulating on TikTok, with tens of thousands of likes.
In one video, a man refuses to walk on steps painted with pride colors, with overlaid text reading "me and my followers." Some of the comments on that video read, "This man is a legend," "Sorry but I'd spray a black walkway up it for the people who fear god and are not sick in the head," and "Respect 100."
The reality is that even though TikTok claims to prohibit discriminatory and hateful content, explicitly anti-LGBTQ videos are not only flourishing, but being fed directly to users' "For You" pages by the company's algorithm. This is not a harmless oversight; this content that has the potential to encourage anti-LGBTQ attacks, an increasing problem in recent years.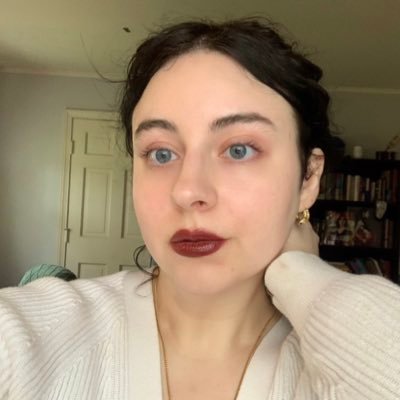 Olivia Little is a researcher at Media Matters. She holds a bachelor's degree in law and public policy from Indiana University. Olivia previously worked as a research associate for Sen. Bernie Sanders' 2020 presidential campaign.
The preceding piece was previously published by MEDIA MATTERS FOR AMERICA and is republished by permission.
Proud Boys & QAnon expose dangerous hatred of Trans people at Wi Spa
They have one agenda and that is to do harm to and in this case to denigrate and do political, social and physical harm to trans people.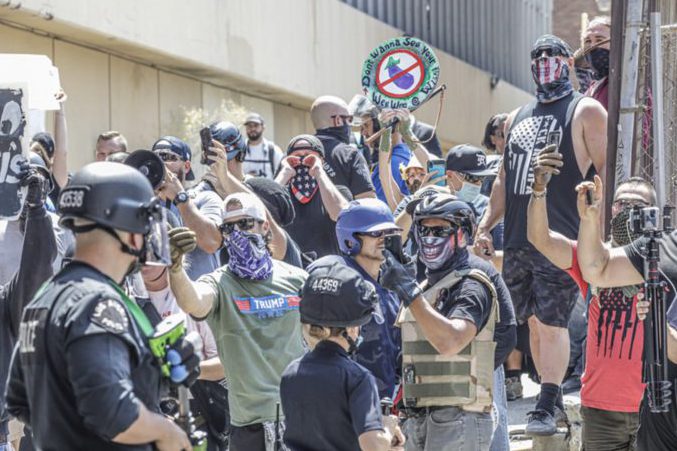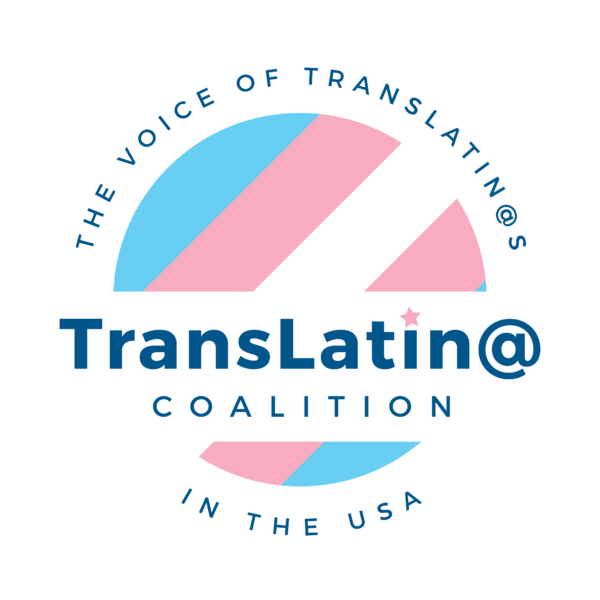 By Bamby Salcedo | LOS ANGELES – Proud Boys are great at stirring things up but perhaps not so great at staging their protests.
As the leader of Los Angeles based The [email protected] Coalition, a nationally recognized organization that provides direct services to trans people in Los Angeles, I am alarmed by the events that have unfolded around WiSpa in Koreatown.
At WiSpa, a transgender woman is said to have exposed her male genitaliia in the presence of children. One of the accusers says her children were unwittingly naked in a hot tub with a trans woman who was also naked.
All the problems with the last paragraph aside (and there are quite a few), the person(s) who made that complaint has remained anonymous and the transwoman who is accused has never come forward and has never been identified.
The complaints went viral on a video, however and has resulted now in 2 protests, the most recent becoming a threat to public safety and resulting in the arrest of 41 people and the seizure of a cache of weapons.
At the protests, to my knowledge, none of our clients nor I was present and none of us had any significant knowledge that there would be such a protest as no one has reached out for us to participate.
I have many friends who are trans-identified and no local activists we are familiar with participated in either of the protests, at least no one from our side of the fence. Not a single person who participated in the protest are individuals known to me and I have heard of no members of my organization who knew any of them, either.
And we would know, as word runs fast in our community.
Our offices are less than 3 blocks from WiSpa and the protests took place near our front door. Perhaps there's some strategy in that. And to me, the strategy is simply orchestrated by people who are not even connected to the local trans community.
The [email protected] Coalition is in the business of showing up to support our trans siblings and advocate and defend our rights. The fact that we have not shown up should speak volumes to every concerned party in the nation.
I believe the whole situation was wholly manufactured and manipulated, particularly by people who are trying to gain followers and those in the right who with their continued efforts are trying to create violence against our community.
Right wing agitators created the situation to give them a platform to spread anti-trans propaganda. They are happy to use lies and bring weapons such as mace, pepper spray, knives and guns, happy to incite violence and to seek wider support for their hate with faux-outrage.
It is a known fact that where Proud Boys go, their counterparts follow, giving the appearance of a much greater threat. We've seen it in Berkeley, in Charlottesville, in DC, at BLM marches around the country and in many other places. This is what they are known for.
They have one agenda and that is to do harm to and in this case to denigrate and do political, social and physical harm to trans people.
Whether we knew the counter-protestors or not, the LAPD needs to be called out for using excessive force to intervene, especially where, as it was assumed, counter protesters were LGBTQ community members exercising their free speech rights.
The LAPD's violence at the protest of course also amplifies the intended anti-trans and anti-left message of the Proud Boys and the right. It fuels the optics.
There have been reports that the counter-protestors were unknown actors and followers of the right wing, raising the possibility that the counter-protestors were there just for the thrill of the fight.
Let me be clear: Extremist right-wing forces do not have anything better to do and are trying to keep busy attempting to continue to spark the national debate about public accommodation laws and transgender bodies.
We know they are willing to bring and use weapons. They have no regard or respect for other people who are not like them.
Our community and our allies need to be cautious. The LGBTQ community has long been mindful of the need to vet situations before we respond to them the way this crazy group of people are doing it. That's why we need to be strategic about how we participate in these types of situations. .
Proud Boys, Q-Anon and many other conservative groups are looking for a fight. We need to keep our community safe because we need all of us to change the narrative that they are trying to portray. We need to let all of those conservative groups and LAPD that we are better than them
The stakes are too high and we must be smart, vigilant and strategic about creating a better world for all of us.
Stand down Proud Boys: we will not take your bait.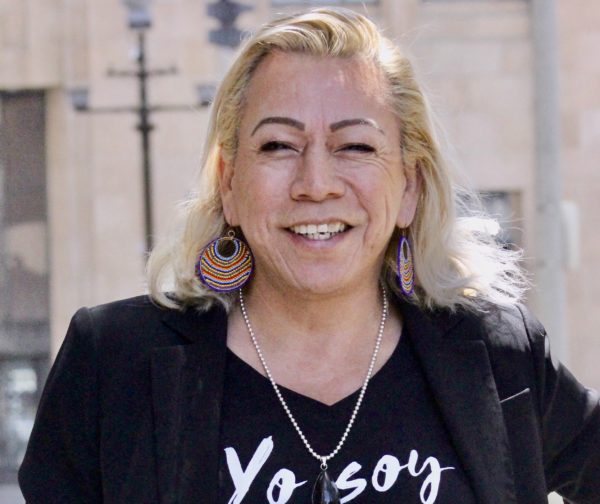 Bamby Salcedo is the President and CEO of Los Angeles Based [email protected] Coalition. She is a highly regarded, nationally and internationally recognized activist, advocate, community organizer and social justice advocate and professional.
Why it's so urgent to tell Senators to pass the Equality Act now!
Today, millions of Americans lack basic non-discrimination protections just because of who they are or whom they love.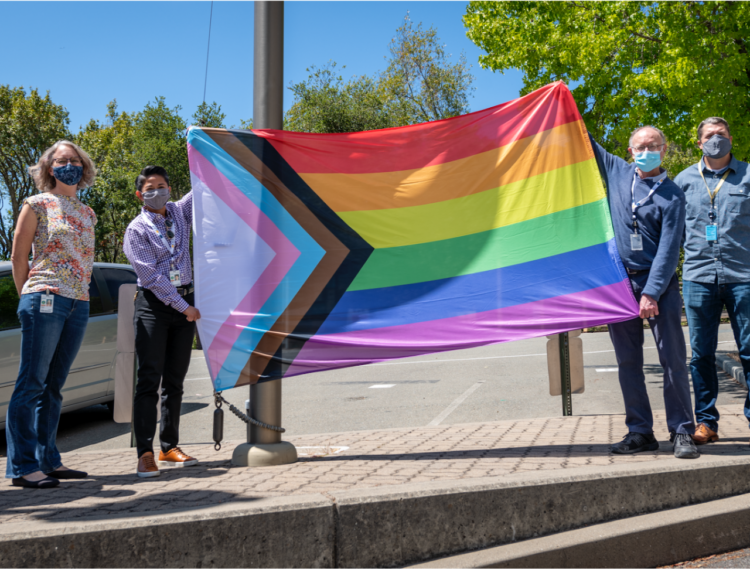 By Karen Ocamb | Concerned that passage of the Equality Act isn't seen by Congress with the same urgency as the LGBTQ and allied communities, the Freedom & Opportunity For All coalition held a tele-town hall on July 14 to urge advocates to urgently call U.S. Senators and press for LGBTQ protections now.
President Biden had pledged to sign the bill — which has support from a majority of Americans — within his first 100 days. Speaker Pelosi ushered passage of the bill (H.R. 5) through the House in February by a vote of 224 to 206. But the Equality Act has since stalled in the Senate with no apparent strategy to reach the 60-vote threshold necessary for passage.
Advocates are calling on the LGBTQ community and allies to pressure the Senate before the window closes on securing full equality for LGBTQ Americans. Public Justice is proud to support their efforts and encourages our own supporters to join this critical outreach to lawmakers.
Representatives from Freedom & Opportunity For All, which includes 18 national LGBTQ and ally organizations, told the tele-town hall audience of 2,000 listeners that the LGBTQ community "needs non-discrimination protections now more than ever" as LGBTQ people and their families "face an unprecedented legal barrage of attacks around country."
That assessment seems confirmed by recent research about LGBTQ youth that has largely, and unfortunately, gone unnoticed.
In its 2021 National Survey on LGBTQ Youth Mental Health, The Trevor Project, the national suicide prevention and crisis intervention organization for LGBTQ youth, indicates that 75 percent of LGBTQ youth reported experiencing discrimination based on their sexual orientation or gender identity at least once in their lifetime; 42 percent seriously considered attempting suicide in the past year, including more than half of transgender and nonbinary youth; and LGBTQ youth attempted suicide at more than twicethe rate of those who did not experience discrimination in the past year.
In an earlier survey, The Trevor Project estimated that more than 1.8 million LGBTQ youth between the ages of 13 and 24 seriously consider suicide each year in America, and at least one attempts suicide every 45 seconds. The message our federal government sends to these young people when it refuses to take action to respect and protect the dignity of LGBTQ people is both unmistakable and unquestionably harmful.
Discrimination and suicide statistics for LGBTQ people of color are even more striking. According to a June report from Cornell University's What We Know Project, LGBTQ people of color — especially those who live in states with active anti-LGBTQ laws or no protections — experience egregiously disproportionate rates of discrimination impacting the full range of their humanity, leading to poorer mental and physical health and serious attempts to die by suicide.
LGBTQ people of color also experience greater economic insecurity. For instance, the majority of Black LGBT people (56%) live in low-income households (below 200% of the federal poverty level) compared to 49% of Black non-LGBT Americans, and Black LGBT adults are also more likely to experience food insecurity than Black non-LGBT adults (37% compared to 27%).
"This research brief makes clear the tangible harms that discrimination inflicts on LGBTQ people of color, and the urgent need for public policy that reflects what the research tells us about how we can reduce those harms," said the study's author, Dr. Nathaniel Frank.
As Human Rights Campaign President Alphonso David told the town hall audience, "despite all the progress that has been made, LGBTQ people with multiple marginalized identities face discrimination in their day to day lives." There are gaps in the rights for women and people of color and "there are no federal protections for us from discrimination in business. As a Black and gay man, I could take an Uber or Lyft and be thrown out for who I am." The Equality Act would provide those protections and "deliver on the promise of our democracy."
Advocates' hopes were high during Pride Month in June when the White House seemed to be taking up the cause.
"Freedom and equality are fundamental American values. But today, millions of Americans lack basic non-discrimination protections just because of who they are or whom they love. President Biden believes that every American must be able to live freely, openly, and safely. That's why he continues to call on the Senate to swiftly pass the Equality Act, legislation which will provide long overdue federal civil rights protections to LGBTQ+ Americans and their families, while strengthening some key civil rights laws for people of color, women, people with disabilities, and people of faith," said the White House in a June 25 release.
Public Justice is a strong ally in this fight for civil rights. That's why we announced support for the Equality Act when it was first re-introduced on February 18 by Sen. Jeff Merkley of Oregon and out gay Rep. David Cicilline of Rhode Island.
As we said then, "The Equality Act seeks to secure gender identity and sexual orientation as protected classes under the federal Civil Rights Act and would ban discrimination against LGBTQ people in nearly every aspect of American life, from the workplace to housing and the marketplace. Last year, the Supreme Court's decision in Bostock v. Clayton Countyestablished protections for LGBTQ people under federal law, prohibiting discrimination against LGBTQ people in the workplace on the basis that anti-LGBTQ employment discrimination is sex discrimination.
However, passage of the Equality Act would take it a step further and amend the Civil Rights Act of 1964 to prohibit anti-LGBTQ and sex discrimination in public accommodations and federal programs while ensuring that it would be much harder to undo future bans on discrimination. Additionally, the Equality Act would expand the definition of public accommodations, including spaces like retail stores, banks, transportations services, and healthcare services. Americans in every state — and regardless of religion, party affiliation, and economic status — support this measure.
During the Freedom & Opportunity For All coalition tele-town hall, Congresswoman Mary Gay Scanlon of Pennsylvania and National Center for Transgender Equality Executive Director Rodrigo Heng-Lehtinen asked respondents to talk to family, friends and "recruit all the people we care about" to press for the Equality Act. We hope Public Justice supporters will heed their call and join the push to pass the Equality Act today.
As dedicated public interest advocates, we know that injustice is America's enemy, holding us all back and preventing our country from working the way it was meant to work. Passage of the Equality Act is consistent with our advocacy fighting bullying, advocating for safer schools and working for transgender inclusion, especially in schools and school athletic programs. We have long believed those values — of opportunity, equality under the law and the full inclusion of all people in our justice system and our society — should be non-partisan. In fact, they should be bipartisan.
That's also why Heng-Lehtinen encouraged the town hall audience to talk to both Democratic and Republican senators. "We cannot take any support for granted," he said, asking advocates to tell their own stories about experiencing or fearing discrimination, not just their policy position. "Stories can lead to meaningful change," he added. "Your mission is to persuade them."
Scanlon, a member of the House Judiciary Committee, said the Equality Act is "close to my heart" because her baby sister came out to her 40 years ago. "You have to do whatever you can to make sure the person you love can live fully. Everyone should have an equal chance at the American Dream."
Today, we call on all advocates for justice, and our entire Public Justice family, to do just that. To help, call the capitol switchboard at (202) 224–3121 and ask your Senators to support the Equality Act now.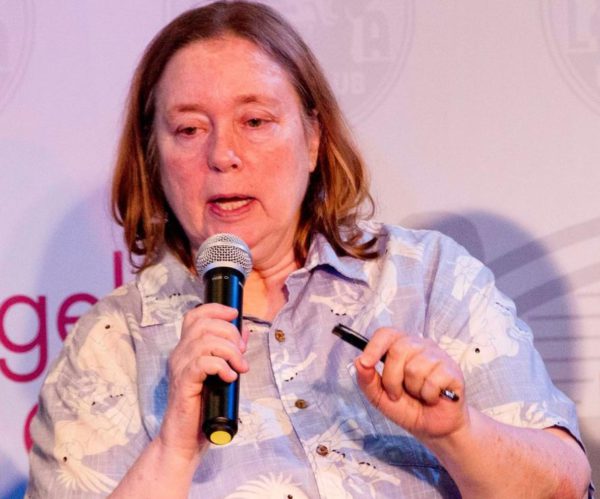 Karen Ocamb is the Director of Media Relations for Public Justice, a national nonprofit legal organization that advocates and litigates in the public interest. The former News Editor of the Los Angeles Blade, Ocamb is a longtime chronicler of the lives of the LGBTQ community in Southern California.
A critical vote due Monday by WeHo City Council- differing perspectives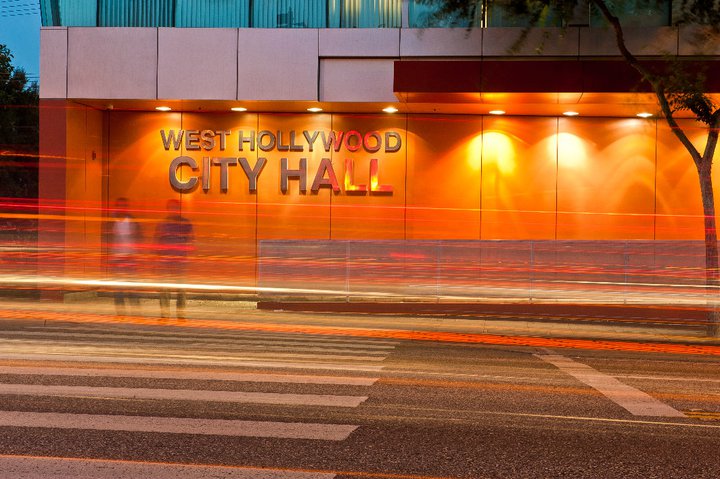 WEST HOLLYWOOD – The decision on Monday by the West Hollywood City Council will determine if the City adopts a ordinance, similar in nature to an ordinance passed by the City of Santa Monica two years ago which:
Provides hotel housekeepers with safety protections to prevent against sexual violence or other threatening behavior. This is provided through mandatory personal security devices and hotel workers' ability to report criminal and threatening behavior without fear of retaliation.
Establishes daily workload maximums of 4,000 square feet for hotels with less than 40 guest rooms and 3,500 square feet for hotels with greater than 40 guest rooms, and requires a double overtime compensation rate for all hours worked in a workday when a housekeeper's workload exceeds these maximums.
Requires training on personal rights and safety, and education to protect public health and prevent instances of human trafficking, domestic violence, and sexual violence. The City will select and certify a Public Housekeeping Training Organization, which hotels will be required to use to provide regular trainings for their workers.
Calls for hotel worker retention for a 90-day transition period in instances of a change in hotel ownership.
The City of West Hollywood is proposing an ordnance containing similar language containing a series of measures to address a myriad of industry-wide problems that existed prior to the coronavirus pandemic, including of sexual assault, threatening conduct, and the lack of comprehensive, standardized training.
The Los Angeles Blade presents the following opposing two viewpoint's noting that commentary and views held are those of the respective authors and do not reflect the viewpoints or opinion of the publisher and staff of the Los Angeles Blade and the Los Angeles Blade Media LLC.
Editor's note: The General Manager, Kimpton La Peer Hotel, Nick Rimedio, is presented first followed by Jessica Diaz, a hotel housekeeper in Santa Monica.
Dear Readers,
I am a hotel general manager who is also the Chair of the West Hollywood Chamber of Commerce as well as the West Hollywood Design District. I am passionate about our City, our small businesses, and our employees as I know that meaningful victories must include all three stakeholders. This rationale is not a simple "feel good" idea- there is no question that happy employees make stronger businesses, and stronger businesses make stronger cities- whether you consider from a community perspective or from a travel destination.
My thoughts today are focused on West Hollywood's Housekeeping Ordinance, which is being heard on this Monday, July 19. This legislation is a clear departure from the longstanding tradition where the business community and the City would partner together to find common ground. Instead, we were blind-sided by this item in April – two weeks after we had released our "West Hollywood Five Star Promise" for worker protections that our hotels developed jointly. I know that there has been much discussion on this item, so I wish to share detailed thoughts below on why this piece of legislation is bad for West Hollywood- for its workers, its hotels, and our residents.
WORKERS
The Hotel Ordinance advocates have painted the hotels as horrible employers. They tout this ordinance as designed to protect workers as part of the "Build Back Better" ideology in a post COVID world, and to correct unsubstantiated allegations of abuse that they fail to corroborate with any specific examples outside of targeting one permanently closed hotel and a handful of isolated cases involving another property. When considering this rhetoric, I ask that you consider the facts below.
KEY FACTS#1: Per the City Staff Report, West Hollywood Hotels have had ZERO wage and hour investigations between 2010-2021. Per the California Department of Industrial Relations, West Hollywood Hotels have had ZERO complaints. Per the California Department of Fair Employment & Housing, West Hollywood Hotels have had seven (7) allegations filed in the last six years. With an average of 100 employees per hotel, West Hollywood Hotels employ more than 2000 people in the city. At an average of 1.16 allegations per year out of 2000+ employees who work with us on a full time basis, combined with the two above statistics, it is clear that West Hollywood Hotels go above and beyond to protect their employees.
KEY FACTS#2: West Hollywood Hotels already provide all of the worker protections included in the ordinance as regulated by the state of California (industry training requirements, sexual harassment, human trafficking, HR practices including filing complaints and anti-retaliation protections) or by industry standard (panic buttons). Recall and Retention was codified by the state in April of 2021 with a sunset scheduled on December 31, 2024.
KEY FACTS #3: Mayor Lindsey Horvath spoke at the Santa Monica City Council Meeting on August 27, 2019 in support of their hotel ordinance. She said that she was "very familiar" with the ordinance and that she "hoped to follow their lead in bringing this ordinance to the city of West Hollywood" as she "knows that competition, regionally, is something that we banter about from city to city but in business as well" and that she was committed to "doing our part to even the playing field" with the city of Santa Monica. The basis of her comments was followed up by the statement that "we need to protect our workers in each of our communities" but she failed to deliver any specifics. She further stated that "anyone who comes before you tonight to say that they are doing sufficient training on sexual harassment and human trafficking isn't being honest about the statistics and reality that we are seeing throughout Southern California." This statement was also not followed up with any facts or supporting evidence, despite the fact that the hotel community followed up with her in the fall of 2019 in which she raised no specific concerns. In fact, in the nearly two years since she spoke those words at the Santa Monica city council hearing, Mayor Horvath has not taken any initiative to actively engage her West Hollywood Hotels with her concerns, or to investigate those concerns through city staff or the appropriate city commissions.
Key Facts aside, this ordinance hurts workers through the square footage regulation. Why? Because it sets a threshold of productivity, not seen in any other industry, where an entire shift is translated to double time wages if a worker exceeds the threshold. For the Santa Monica Ordinance, the threshold is set at 3500 square feet. This metric is not used in any hotel setting outside of cities with ordinances like this one, and falls below industry norms by 40%-50% including union hotels. The square footage regulation includes cleaning public spaces such as guest floor corridors, lobbies and public restrooms that require cleaning multiple times per day. With the penalty of paying double time wages for an entire shift, this effectively prohibits hotels from offering any voluntary overtime which can average 5-10 hours per week. It also reduces the number of rooms that housekeepers can clean by 40%-50%, which means that the cash gratuities left by guests is also reduced by the same amount per housekeeper. Combined, voluntary overtime wages and cash gratuities can amount to 20%-30% of a housekeeper's annual income, so workers can expect to see that income reduction be realized if this ordinance is passed as originally proposed. Additionally, the team structure where there are employees who assist in cleaning rooms, similar to restaurants where bussers, host/hostesses, and food runners all assist servers in delivering service, would have to dismantled in the square footage scenario based on the ordinance impact to labor cost. That means that housekeepers would have to work completely alone whereas they previously had at least 1-2 people available to assist them as needed. The sum here is a 20%-30% reduction in pay combined with an actual heavier workload. Whether its a post-COVID world or a normal one, it's obvious that the square footage regulations do not help workers.
HOTELS
KEY FACT#1: Hotels, like restaurants, bars, and clubs, were completely decimated by the pandemic. Hotels went from running 80%-90% occupancies to less than 3% at the height of the shutdowns in 2020, and many closed temporarily. During 2020 and the first part of 2021, hotels were losing anywhere from $1 Million to $2 Million per month (or more) depending on their size. While PPP loans did help, there was no support in terms of mortgages of which almost every single hotel carries as part of their financial structure. While revenues have improved, industry forecasts predict that it will take at least another 1-2 years to return to 2019 figures. The recent announcement of the foreclosure of the Edition, which opened to notable fanfare in the fall of 2019, in addition to the closures of other West Hollywood hotels like the Standard is a sobering reminder of the truly fragile nature of our current economy.
KEY FACT #2: Hospitality, like many other industries, are facing an unprecedented shortage of employees in the post-Covid world, which is not only a West Hollywood issue but a world wide crisis. I know that there are some who essentially call this "Fake News", but one google search can pull articles from the LA Times, Wall Street Journal, New York Times, Washington Post, Reuters, and others. The combination of extended and amplified unemployment benefits, relocation, and switching careers have resulted in a reality where West Hollywood hotels have collectively, at last count, 182 open positions. These openings remain despite many hotels offering incentives such as signing bonuses, referrals, and other benefits.
The reality here is that the ordinance truly cripples hotels who have fought to remain open or who reopened during the pandemic. Spikes in labor costs could cause other hotels to follow suit in either foreclosure or permeant closure. The labor crisis is real, which means that hotels cannot find the employees needed to double the staffing structure that the ordinance would require to operate under the 3500 square feet regulation. Some have suggested that we could afford to pay all housekeepers double time for their entire shifts to maintain current business levels. But, this simply is not possible as it would create multiple compensation issues with employees in other departments. Beyond housekeepers, hotels employ front desk agents, valets, servers, bartenders, bussers, dishwashers, facility engineers, and cooks among other positions. It is not difficult to imagine the fallout of paying one department double time wages and not others; it would be cataclysmic both in economic scope as well as personnel trauma. So, with the square footage regulations, hotels would have no choice but to limit the number of rooms that they sell because of staffing shortages which could result in dropping occupancy levels by 40%-50%. This is in effect what makes the ordinance a de facto "Tourism Cap" which has lasting consequences to the city's hotel taxes and ultimately our residents.
RESIDENTS
KEY FACT #1: While occupancies are recovering for now (the recent mask mandate is a definite cause for concern that future shutdowns may occur this fall as the weather turns), the reality is that the hotels will need to make up for the monies lost in 2020 and 2021 which will take years to do so. The monies will go towards mortgage payments and capital investments that directly funnel back into the property. The capital investments mentioned ensure that hotels can renovate every 5-6 years on average, which allow it to remain competitive and able to generate strong revenues that directly drive hotel taxes. Those taxes go to the city which support resident and social services. Thus, municipal actions that reduce hotel occupancy or revenues have both short term and long term impacts to hotel taxes that support the city.
KEY FACT #2: Hotel Taxes and Sales Taxes (which are largely driven by tourism spend) have historically driven better than 50% of the city's revenues. It must be noted that these dollars are unrestricted which means that the city can spend them however it chooses.
KEY FACT #3: The council majority has repeatedly dismissed calls for either economic studies (as suggested by Mayor Pro Tempore Lauren Meister and Council Member John D'Amico) as well as a suggested study session by new City Manager David Wilson. The city budget, with a projected deficit of $10 Million dollars, was approved by that majority on June 21 despite the multiple calls for study. The staff report on this item notes that it does not define any potential revenue impact (which is a result of the lack of economic studies), and only lists the potential cost impact of $500,000 for enforcement.
It is not an exaggeration to say that the residents carry the biggest unintended risk of any stakeholder. As residents, you elect your public officials to serve West Hollywood interests first and foremost above party politics or ambitions for higher office. You should expect that city budgets be sound and properly reviewed, and that any proposed legislation with any potential impact be considered very carefully with the appropriate studies. By Mayor Horvath's own words in Santa Monica in August of 2019, her intention to bring this item forward was nearly two years in the making- why did she not instruct city staff to study this item well before the budget was presented? The reality here is simple. If you believe that all of publications noted above and listed below are "Fake News", then you believe that there won't be any impact by the ordinance to hotel taxes, and no subsequent negative effect on residents. But, if all of those publications are correct and the hotels are desperate for staffing, then the unintended consequence of the Tourism Cap will create an increase in the city's deficits which will result in future reductions of resident and social services. Additionally, the continued reduction of the city's reserves will eventually result in the downgrading of the city's bond rating, which will increase the borrowing costs the city incurs for capital projects like West Hollywood Park. Does this sound like a prudent thing to do with an ordinance that in fact provides no new protections, reduces worker incomes, and threatens the largest revenue generator in the city with more foreclosures and permanent closures?
CONCLUSION
KEY FACT #1- All employees are protected by law to organize at their discretion to induce a collective bargaining agreement if they feel compelled to do so. In 2020, out of the city's 21 hotels, only two hotels were unionized at the employees direction.
KEY FACT #2: Unite Here, the local hotel union, submitted a petition signed by hotel workers in support of the ordinance on the June 21 city council meeting.
Two thirds of the signatures, over 60 employees, came from union hotels representing their own concerns for safety and fairness that occurs within their properties. The ordinance, however, exempts union hotels from the provisions despite no evidence showing how a union hotel is safer than a non-union hotel.
So, you may ask why the Hotel Ordinance advocates are pushing this without any regard for economic studies or a study session? I believe it is intended to create a toxic business environment for non-union hotels where it could become potentially cheaper for said hotels to unionize than to remain independent. The city cannot pass a law requiring hotels to unionize, so this is a back door attempt to do so. The fact that union hotels are exempt from this ordinance is an obvious testament to the questionable motivation behind its intent.
I cannot support such back door attempts for a special interest group to gain an unfair competitive advantage based upon a false premise of worker safety. This is why the West Hollywood Hotel Council sent the City Council a compromise package that affirmed all of the worker protections such as training and panic buttons that we would annually certify our compliance with either the Business License Commission or Code Enforcement. We remain strongly committed to protecting our workers income through their ability to earn voluntary overtime and maximize gratuities, and offered that the union's own published standard of productivity be considered. Ultimately, though, we asserted that the city's idea of regulating productivity in our industry, let alone any other industry, is an exhaustive and overly complicated use of city staff's time and resources. The application of such complex municipal oversight is not consistent to the overall intent behind the ordinance in that it will provide worker protections. This is why we have requested that a housekeeper minimum wage be considered in removing the square footage regulations altogether. If there is desire to collaborate on a hotel wide minimum wage, we would work together with council on that initiative to find the solution.
In closing, please know that we as hotel managers deeply care about our workers. This is because many of us began our careers in hourly positions. I myself started as a busser and dishwasher in a restaurant 25+years ago. I was inspired to work for every promotion to ensure that I had the ability to take better care of the people that I considered my work family and friends. The pandemic was particularly devastating to us as we were forced to deliver the news of layoffs to most of our team members. That pain was followed by each of us remaining at our properties striving to keep them open, knowing that all of our efforts were committed to bringing our employees back to work. It was a singular mission where 2020 and 2021 was completely focused on reviving our businesses to make that a reality. Our work is not done as we are dedicated to not just return to pre-COVID staffing and revenue levels, but to exceed them in creating more jobs, revenue, and taxes for our city.
It is our hope that the West Hollywood City Council will consider our compromise to provide the same privileged the Union has been given and join us in building a stronger West Hollywood.
Sincerely,
Nick Rimedio,
******************************************************************************************************************************************************************************************************
A Warning to the West Hollywood City Council About the Hotel Industry's Tactics
By Jessica Diaz, hotel housekeeper in Santa Monica
My name is Jessica Diaz and I worked as a housekeeper at a hotel in Santa Monica. I want the West Hollywood City Council to understand that the hotel worker protection law will only benefit housekeepers like me. Hotel managers tried to speak for us in Santa Monica, and they are doing it again in West Hollywood. Do not fall for it.
In October of 2019 a similar ordinance was introduced in Santa Monica to the one being considered in West Hollywood. Supervisors began to tell us that the law would cause them to cut our hours. The manager asked me to speak to my coworkers and show up to the city council hearing to speak against this law. When they asked me to speak against this law, they never explained how the ordinance actually worked.
After hearing from the company that the law would negatively affect me and my coworkers, I decided to speak against the law at the City Council meeting. I decided to speak against the law because I did not want my coworkers' hours to be cut.
When I attended the city council meeting, I learned more about the ordinance. Throughout the course of the hearing, I realized that the law was actually good for me and my coworkers. My daily room quota was 16 rooms and there were times when I even had to clean 25 rooms. We were never compensated fairly for our work as housekeepers where we have daily room quotas that we have to finish or else we face punishment.
Housekeepers in West Hollywood's expensive hotel industry do the same work that we do. When the Santa Monica City Council passed the law that required fair compensation for workloads exceeding 3,500 square feet in 8 hours, our lives changed for the better. West Hollywood housekeepers deserve the same standard.
Please be cautious as you hear the industry tell you that this law will be bad for hotel workers.