Virginia GOP governor nominee backs anti-trans teacher
Glenn Youngkin calls for Loudoun County School Board to reinstate Tanner Cross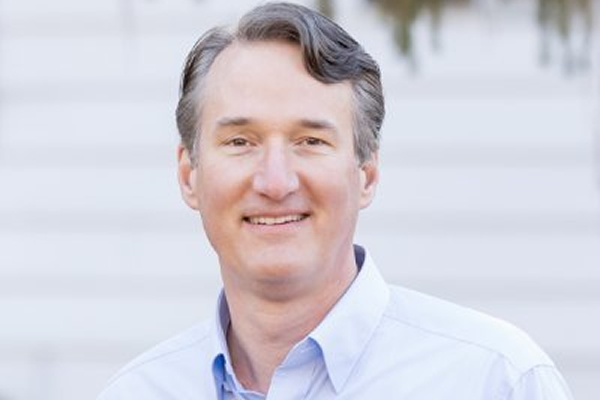 LEESBURG, Va. — The Republican nominee in the Virginia gubernatorial race has expressed support for a Loudoun County teacher who has been suspended over his comments against transgender students.
Tanner Cross, a physical education teacher at a Leesburg elementary school, during a May 25 school board meeting said he would not use a student's preferred pronouns to refer to them.
The school board is considering a pronoun policy in response to a Virginia Department of Education directive to school districts to make their policies more trans-friendly.
"On a day when we're celebrating and honoring and remembering the 1.2 million Americans who gave our lives for our freedom, to protect our constitution, it's amazing to me that we see a Loudoun County school board ignore and absolutely trample on Tanner Cross' constitutional rights to express not only his religious rights, but also his right to free speech at a time when they invited such a discussion," said Glenn Youngkin on Monday during an appearance on Fox News. "Now they're trying to cancel him simply for expressing his views that are in the best interests of the children and expressing his faith. It's absolutely shameful."
As governor, I will stand up for teachers like Tanner Cross. I am calling on the Loudoun County School Board to reinstate Tanner Cross fully because they have absolutely ignored his constitutional rights.

If we don't stand up for our teachers and parents, who will? pic.twitter.com/mI5qGzfzBH

— Glenn Youngkin (@GlennYoungkin) June 1, 2021
Youngkin's campaign in an email referred the Washington Blade to a Tuesday segment of "The Vince Coglianese Show" on WMAL, a D.C. talk radio station, that focused on the issue.
Youngkin during the segment accused the school board of promoting "their leftist liberal agenda." Youngkin also called for the school board to "absolutely reinstate Tanner immediately."
"It is an express violation of his constitutional right," said Youngkin.
Youngkin has previously said he does not support allowing trans children to play on sports teams that are consistent with their gender identity. The former co-CEO of the Carlyle Group is widely expected to face former Gov. Terry McAuliffe — the frontrunner in the June 8 Democratic primary — in the general election.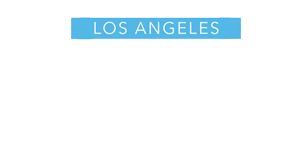 Virginia Tech Co. burns LGBTQ poster at company party- then apologizes
"I'm mortified that our event was interpreted in this way," said Nate Reynolds, the founder and partner of Hypershift Technologies LLC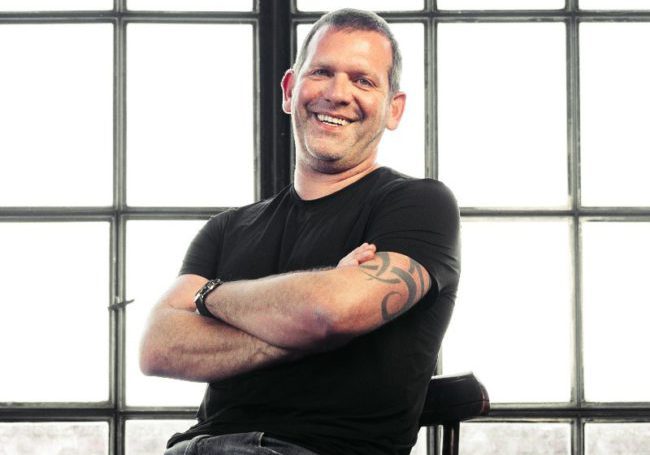 ASHBURN, Va. – The owner of a Virginia technology company that hosted a private Veterans Day party on the grounds of an Ashburn, Va., brewery in which a company employee used a flame-throwing device to ignite a rainbow flag poster said the selection of the poster was a mistake and he and his company have no ill will toward the LGBTQ community.
A customer of the Old Ox Brewery in Ashburn, where the incident took place on its outdoor grounds, made a video of the incident with his cell phone and sent a copy of the video to the Blade.
The video, which includes an audio recording, shows a man using a hand-held flame-throwing device to ignite the rainbow poster, which was hanging from a cable and appeared to be mounted on cardboard or a thin sheet of wood. Bystanders can be heard laughing and cheering as the poster is set on fire.
The poster consisted of a variation of the LGBTQ Pride rainbow flag that included the word "love" configured from an upper white stripe on the rainbow symbol.
The customer who took the video, who has asked not to be identified, thought the decision to set the poster on fire was a sign of disrespect if not hatred toward a longstanding symbol of LGBTQ equality and pride.
Chris Burns, Old Ox Brewery's president, shared that view, telling the Blade he and his staff were "shocked and horrified" when they learned later that a rainbow flag poster had been burned on the brewery's grounds. Burns said Old Ox supports the LGBTQ community and participated in LGBTQ Pride month earlier this year.
He said the company that held the private party paid a fee to hold the event on the brewery's grounds, but the brewery did not know a rainbow poster would be burned.
"I'm mortified that our event was interpreted in this way," said Nate Reynolds, the founder and partner of Hypershift Technologies LLC, the Falls Church, Va.-based technology company that organized the Nov. 11 party at Old Ox Brewery. "I can assure you that ZERO ill-will or offense was meant," Reynolds told the Blade in a Nov. 24 email.
"We held a small private party for a few clients, which included a demonstration of Elon Musk's Boring Company 'Not a Flamethrower,'" he said in his message. He was referring to one of billionaire businessman Elon Musk's companies that specializes in boring through the ground to create tunnels for cars, trains, and other purposes.
"After so many being isolated during COVID, we wanted to have an event that was lighthearted and to some small effect, silly," Reynolds said in his message to the Blade.
According to Reynolds, in thinking about what should be used for "fodder" for the flame-thrower, he went to a Five Below discount store and purchased items such as stuffed animals and posters, including a "Space Jam" movie poster as well as what he thought was a poster of the British rock group The Beatles.
"When I pulled the Beatles poster out of the tube it was instead the 'Love' poster," he said, referring to the rainbow flag poster the Blade asked him about in an earlier email.
"All I focused on was the 'Love' wording and not the rainbow and did not draw the conclusion that the poster was an icon that represents the LGBTQ community," Reynolds said. "It was my own ignorance of not connecting the symbolism of the poster. If I had realized it was a symbol of the LGBTQ community, I would not have used it," he said.
"I feel terrible, and I want to emphasize that I am solely responsible for this mistake – not the Old Ox Brewery," he wrote in his message. "Nobody at Old Ox had anything to do with this activity."
Reynolds added, "Hate has no place in my heart, and I sincerely apologize for any offense that could have been drawn from what I now realize was poor judgement on my part. I simply didn't correlate this poster with the LGBTQ pride symbol."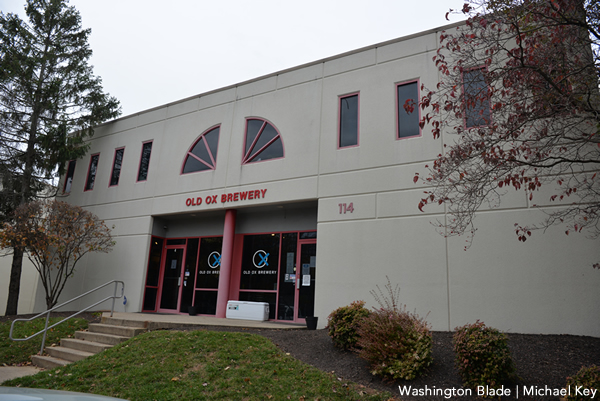 Before Reynolds issued his statement of apology, Burns, the Old Ox Brewery co-owner, told the Blade in an email he was "saddened and upset" over the rainbow poster burning on the grounds of his brewery.
"We do not wish to benefit from this event," he said in his email message. "Therefore, Old Ox is donating 100% of the revenue generated from the private event to GLSEN."
GLSEN is a national LGBTQ advocacy group that focuses on education and support for LGBTQ youth. Burns said Old Ox Brewery also donated proceeds from a Pride month event it organized earlier this year to GLSEN.
LGBTQ activists and organizations contacted by the Blade said they were unfamiliar with the variation of the rainbow flag with the word "love" that was the subject of the poster burning incident. The poster is available for sale at Five Below stores in the D.C. metropolitan area for $5.
Small print writings on the poster show it is produced by Trends International LLC, which describes itself on its website as "the leading publisher and manufacturer of licensed posters, calendars, stickers and social stationery products." The Blade couldn't immediately determine who designed the poster.
The video of the poster burning incident can be viewed here:
Virginia school system returns LGBTQ+ books to high school libraries
"We are writing to ask you to reject calls to remove Maia Kobabe's 'Gender Queer' and Jonathan Evison's 'Lawn Boy' from schools libraries"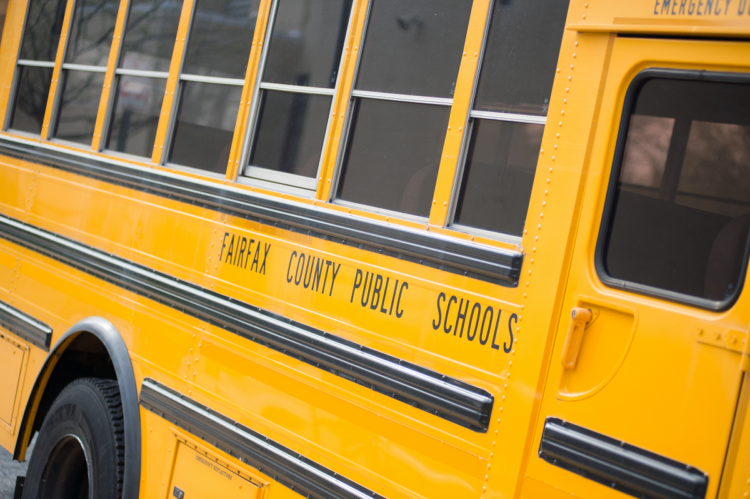 FAIRFAX COUNTY, Va. – The Fairfax County Public Schools announced on Tuesday that following a detailed review by two committees appointed by school officials it has returned two LGBTQ themed books to its high school libraries that had been temporarily withdrawn after being challenged by critics who claimed they included sexually explicit content inappropriate for students.
The two books, "Lawn Boy," a novel by author Jonathan Evison, and "Gender Queer: A Memoir," which is described as an illustrated autobiography by non-binary author Maia Kobabe, each contain descriptions of sexual acts.
But supporters of the books have argued that they have won praise by literary critics and, while describing intimate relationships, they tell stories that do not fall into the category of pornography. 
The school system, on Tuesday said in a statement that a thorough review of the books by two committees consisting of educators, school officials, parents and some students found that neither book contained content that could be considered to depict pedophilia as claimed by some parents and others opposing the two books.
School officials announced they had temporarily withdrawn the two books from school libraries following a Sept. 23 meeting of the Fairfax County School Board where strong objections to the two books were raised by parents.
"Two books that were subject to formal challenge have been deemed appropriate for high school readers following a two-month review process and will be reinstated to Fairfax County Public Schools (FCPS) libraries," Tuesday's statement by the school system says.
"The decision reaffirms FCPS's ongoing commitment to provide diverse reading materials that reflect our student population, allowing every child an opportunity to see themselves reflected in literary characters," the statement continues. "Both reviews concluded that the books were valuable in their potential to reach marginalized youth who may struggle to find relatable literary characters that reflect their personal journey," the statement says.
The statement says the final decision to reinstate the books was made by Noel Klimenko, the Fairfax County Public Schools' assistant superintendent for its Instructional Services Department.
The two books have received favorable reviews in various literary publications. Both have received the American Library Association's Alex Award, an annual award that recognizes the year's 10 books written for adults that the association says have a special appeal to young adults ages 12 through 18.
"The robust committee process took place over several weeks and considered whether the books flouted regulations by being obscene or harmful to juveniles as defined by the Code of Virginia," the school system statement says. "The members also considered the work in line with an excerpt from the FCPS Student Rights and Responsibilities Handbook pertaining to possessing obscene visual imagery as defined in the Code of Virginia," the statement says.
"After careful consideration, neither books were deemed to have fallen foul of these regulations," it concludes.
The decision by Fairfax school officials to reinstate the two books came about six weeks after more than 425 LGBTQ students and allies from over 30 Fairfax County public high schools sent a letter to the school board and the school system's superintendent urging them to reinstate the two books.
The Pride Liberation Project, a coalition of LGBTQ and allied students in Fairfax County, organized the joint letter.
"Student representatives from over 30 schools, including nearly every high school in Fairfax County Public Schools, have signed this letter, and many of us are students of color, low-income, gender expansive and not out to our families and communities," the letter states.
"We are writing to ask you to reject calls to remove Maia Kobabe's 'Gender Queer' and Jonathan Evison's 'Lawn Boy' from Fairfax County Public Schools libraries," the letter says.
It points out that "hundreds of books in our schools already depict heterosexual relationships and physical intimacy," and says singling out LGBTQ themed books with similar stories of intimacy for rejection is unfair.
Mormon leader denies BYU used electroshock therapy on gay students
The Church of Latter Day Saints no longer practices electroshock therapy or attempts to change someone's sexual orientation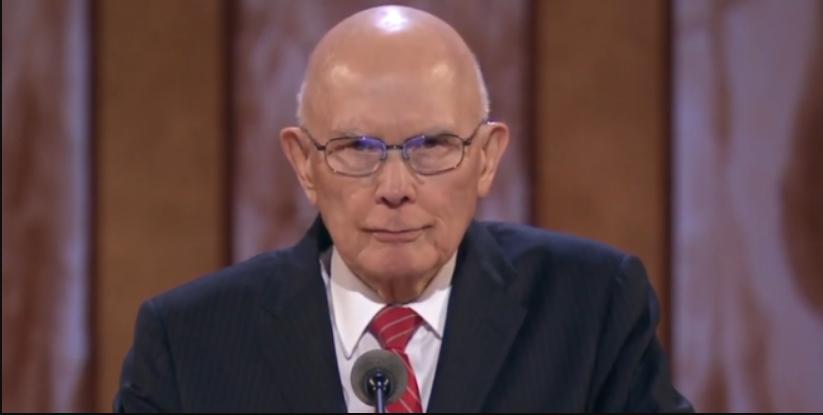 CHARLOTTESVILLE, Va. — Dallin Oaks, a Latter-day Saint apostle and the former president of Brigham Young University (BYU), denied that the college used the discredited electroshock "therapy" on gay students while he was president from 1971 to 1980 during a question and answer event at the University of Virginia last Friday. Yet, research shows his statement is false.
"Let me say about electroshock treatments at BYU, when I became president at BYU that had been discontinued earlier and it never went on under my administration," Oaks said. The video was uploaded to Youtube by Latter Gay Stories, a podcast that focuses on LGBTQ+ Mormons.
According to researcher Gregory Prince's book "Gay Rights and the Mormon Church: Intended Actions, Unintended Consequences," Oaks' statement is false.
Price cites research approved by BYU in 1976 on 14 gay men by then-graduate student Max McBride. In the study, the men were shown pictures of nude men and women. If the subject "experienced sexual arousal from a photograph of a nude male, he would receive a shock in the bicep."
"A gradual increase of voltage upon repeated arousals was to serve as a negative feedback stimulus that would, according to the hypothesis, 'reorient' him from homosexual to heterosexual, whereupon photographs of nude females were supposed to elicit sexual arousal," Prince wrote.
One of the men from the study, John Cameron, wrote a "harrowing, powerful play" titled "14," according to the Salt Lake Tribune, which also reported on Oak's University of Virginia appearance. The "14" refers to the number of men who were subjected to electroshock therapy from McBride.
According to the paper, Cameron hoped he could alter his same-sex attraction. Instead, "the psychological and emotional wounds nearly crippled him, once leading him to contemplate suicide."
The Church of Latter Day Saints no longer practices electroshock therapy or attempts to change someone's sexual orientation, according to a statement.
"The church denounces any therapy, including conversion and reparative therapies," the Mormon Church wrote. "That subjects an individual to abusive practices, not only in Utah, but throughout the world."
During his visit to the University of Virginia, Oaks also gave a speech that some hailed as a step toward empathy, according to the Tribune. Oaks said he had recently "come to understand better the distress of persons" — including LGBTQ individuals — who feel that some religious people use the U.S. Constitution to deny rights to others.
He also addressed religious liberty and LGBTQ+ rights during the question and answer portion.
"I think we've got to live together," he said. "We've got to meet each other. By we I mean this side and that side, we need each other, we've got to learn how to live with each other, and the way to do that is not to take hardline positions that we do not have to prevail in every contest between non-discrimination and religious freedom, that there is room to make compromise and accommodations and better understanding. That's the best understanding I can give tonight."
Latter-day Saint leader Dallin H. Oaks categorically denied that BYU had used electroshock therapies on gay students during his tenure from 1971 to 1980. Individuals and research say otherwise. https://t.co/Aigc1EB4ax

— The Salt Lake Tribune (@sltrib) November 16, 2021
Before the university-sponsored event, the Lambda Law Alliance, a community of law students who support the LGBTQ+ community, gathered in front of the School of Law to protest against Oaks being on the panel. 
"Lambda believes that it is dangerous to invite individuals with views openly hostile to the humanity of U.Va. Law's LGBTQ+ students to speak, particularly on issues of religious freedom and its intersection with LGTBQ+ rights," members wrote on Twitter.
Lambda believes that it is dangerous to invite individuals with views openly hostile to the humanity of UVA Law's LGBTQ+ students to speak, particularly on issues of religious freedom and its intersection with LGTBQ+ rights.

— Lambda Law Alliance at UVA (@lambdaatuva) November 11, 2021