Virginia teacher suspended over anti-trans comments files lawsuit
Anti-LGBTQ Alliance Defending Freedom represents Tanner Cross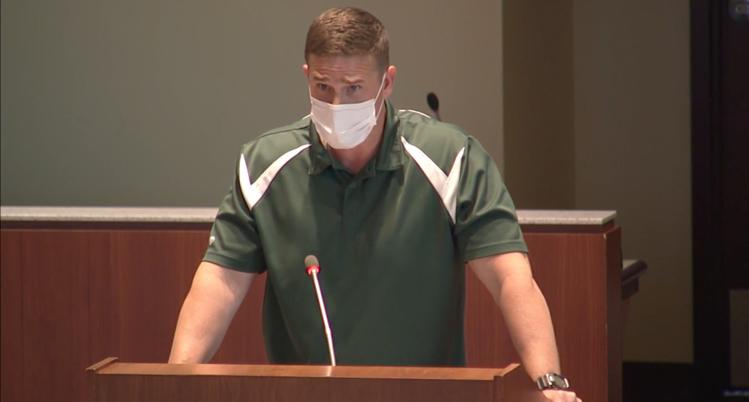 LEESBURG, Va. — A Loudoun County teacher who has been suspended over his comments against transgender students has filed a lawsuit.
The anti-LGBTQ Alliance Defending Freedom on June 1 filed a lawsuit in Loudoun County Circuit Court on behalf of Tanner Cross.
Cross, a physical education teacher at Leesburg Elementary School, during a May 25 school board meeting said he would not use a student's preferred pronouns to refer to them. The school board is considering a pronoun policy in response to a Virginia Department of Education directive to school districts to make their policies more trans-friendly.
"This case is not about how schools should treat students who struggle with gender dysphoria," reads the lawsuit. "It is about whether public schools can punish a teacher for objecting, as a private citizen, to a proposed policy, in a forum designated for the purpose of considering whether to implement such policies, where the policy would force him to express ideas about human nature, unrelated to the school's curriculum, that he believes are false."
The lawsuit names the Loudoun County School Board, Interim Superintendent Scott Ziegler and Interim Assistant Superintendent for Human Resources and Talent Development Lucia Villa Sebastian as defendants.
Cross on Friday spoke at a rally in support of him that took place at his Leesburg church.
Virginia school board says no to grant from LGBTQ nonprofit
"The LBGTQ agenda in schools is about indoctrination and grooming our children into an evil and wicked lifestyle"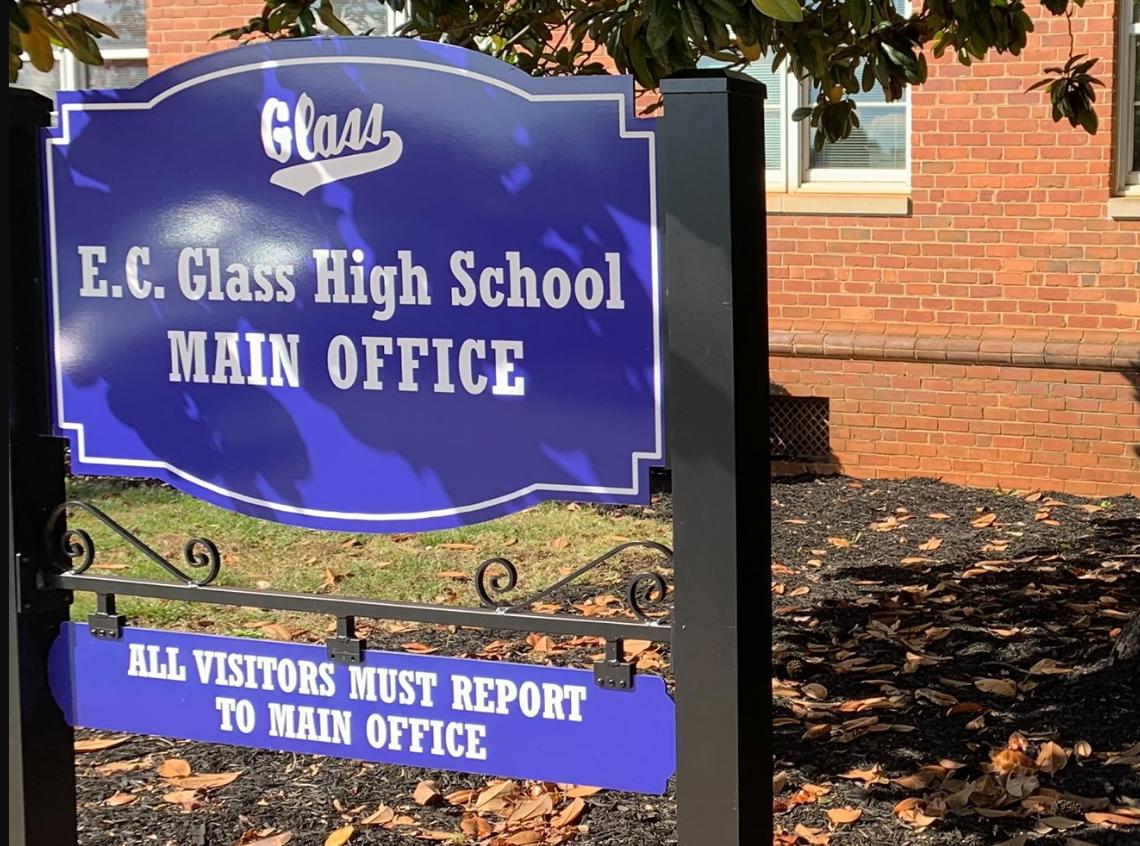 LYNCHBURG, Va. – At its regular board meeting last week, the Lynchburg City School Board voted 7-2 against accepting a grant from the LGBTQ-focused nonprofit It Gets Better Project. The Lynchburg News and Advance reported that the $10,000 grant was earmarked to develop a safe-space or "quiet room."
The E.C. Glass High School Gender and Sexuality Alliance (GSA) club was awarded the grant back in August as part of the non-profit's "50 States 50 Grants 5,000 Voices" program, an "initiative to fund projects that support and uplift LGBTQ+ identity in schools across the U.S. and Canada."
In an interview with Lynchburg's WSET ABC 13 News, Brittany Harris, co-president of the GSA Club, said that E.C. Glass was the first school in Virginia to be awarded the money from the grant.
"We worked so hard to get this," Harris said. "We submitted videos and testimonials from our students and how they have conquered so much; it was so surreal to be awarded the grant."
During the October 24 school board work session meeting, Board Chairman Dr. Atul Gupta and LCS Superintendent Dr. Crytsal Edwards told E.C. Glass principal Daniel Rule to provide more information on it and answer questions about the grant. This was also requested of the student GSA officers.
"Many schools within LCS already have such rooms and they have been shown to promote student self-regulation and are correlated to better student outcomes," Rule told the board at that meeting.
"The students selected this project due to the high rate of bullying that the LGBTQIA+ community experiences, but the entire school would be welcomed and encouraged to use the room. The budget for the room includes flexible seating, interactive sensory devices, non-intrusive lighting and white noise machines," Rule added.
During the Nov. 14 meeting the Lynchburg News and Advance reported that five E.C. Glass students and GSA club members told the board why they applied for the grant and why they picked the projects it's intended to fund.
"Many students, including myself, struggle with mental health. School can be overwhelming just by itself, but a lot has happened in the last three or four years, what with the uncertainty of COVID along with the many lockdowns and how those have affected students," junior Lindley Crosby said.
"Students have skipped school because they don't feel safe or they don't feel supported and these classrooms can be disruptive and chaotic and sometimes it can be too much. We want to provide this safe room so they have somewhere to go and breathe for a second."
There were points that the meeting became contentious, a grandparent and guardian of an E.C. Glass student, Greg Barry, spoke in opposition to the grant: "Let me be very clear, the LBGTQ agenda in schools is about indoctrination and grooming our children into an evil and wicked lifestyle, all while circumventing the rights and responsibilities of parents," he said.
Related:
Lynchburg school board rejects grant for LGBTQ+ high school safe space: